These French Breakfast Puffs are delicious breakfast muffin made extra-special after baking when they're dipped in butter and coated in cinnamon sugar.
Enjoy one of these cinnamon sugar muffins with a cup of coffee in the morning for a fabulous start to the day!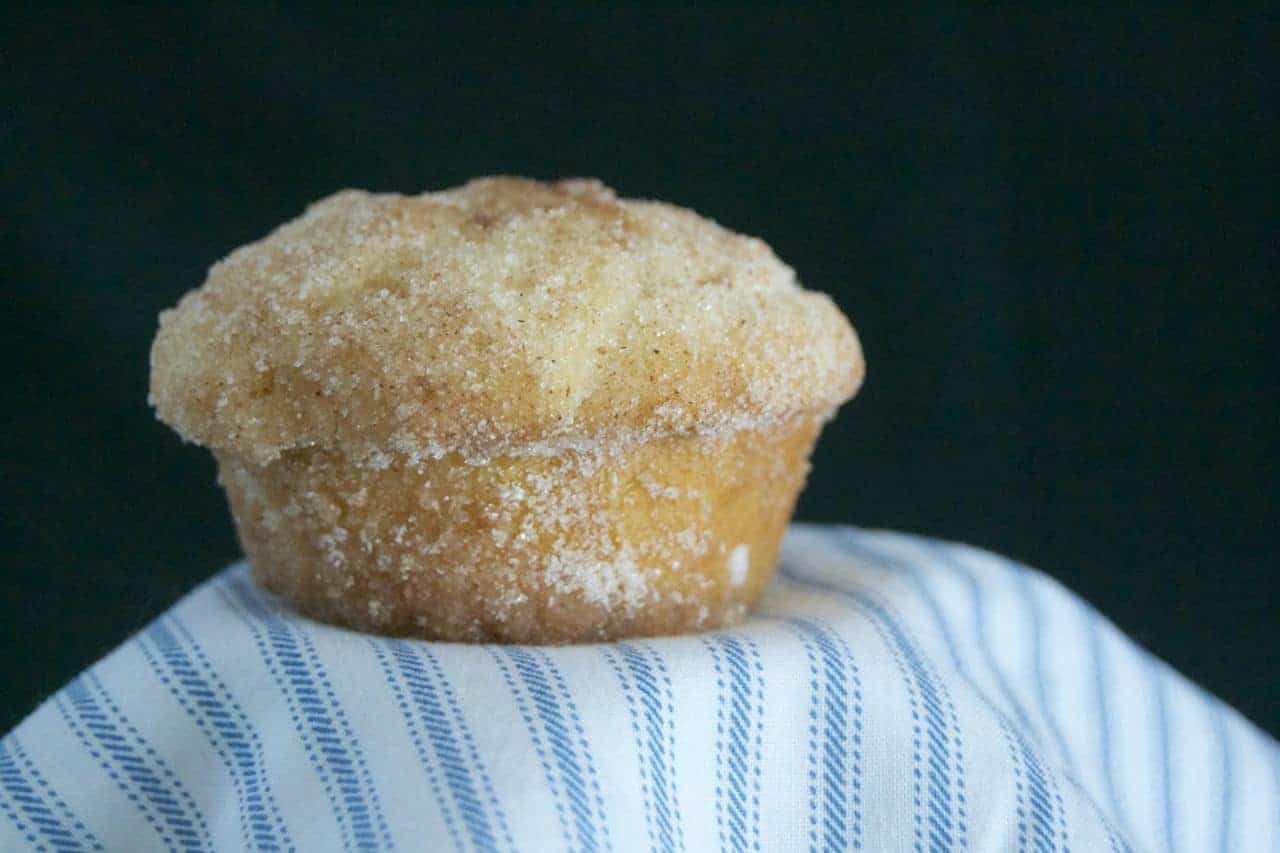 The baking continues. . . today it comes to you in the form of these incredible muffins. These puffs of cinnamon sugar goodness are the ideal partner for your morning cup of coffee.
The posting has been sporadic, but the baking has continued every day. Since we're down a house on the computer…
wait, that's wrong.
I mean, since we're down a computer here in the house, it's been a tad bit challenging. Five people in a house with two computers and one iPad. And of course, I'm the one who needs one the most because I have a blog and work online, right?
So the momma should have priority, of course.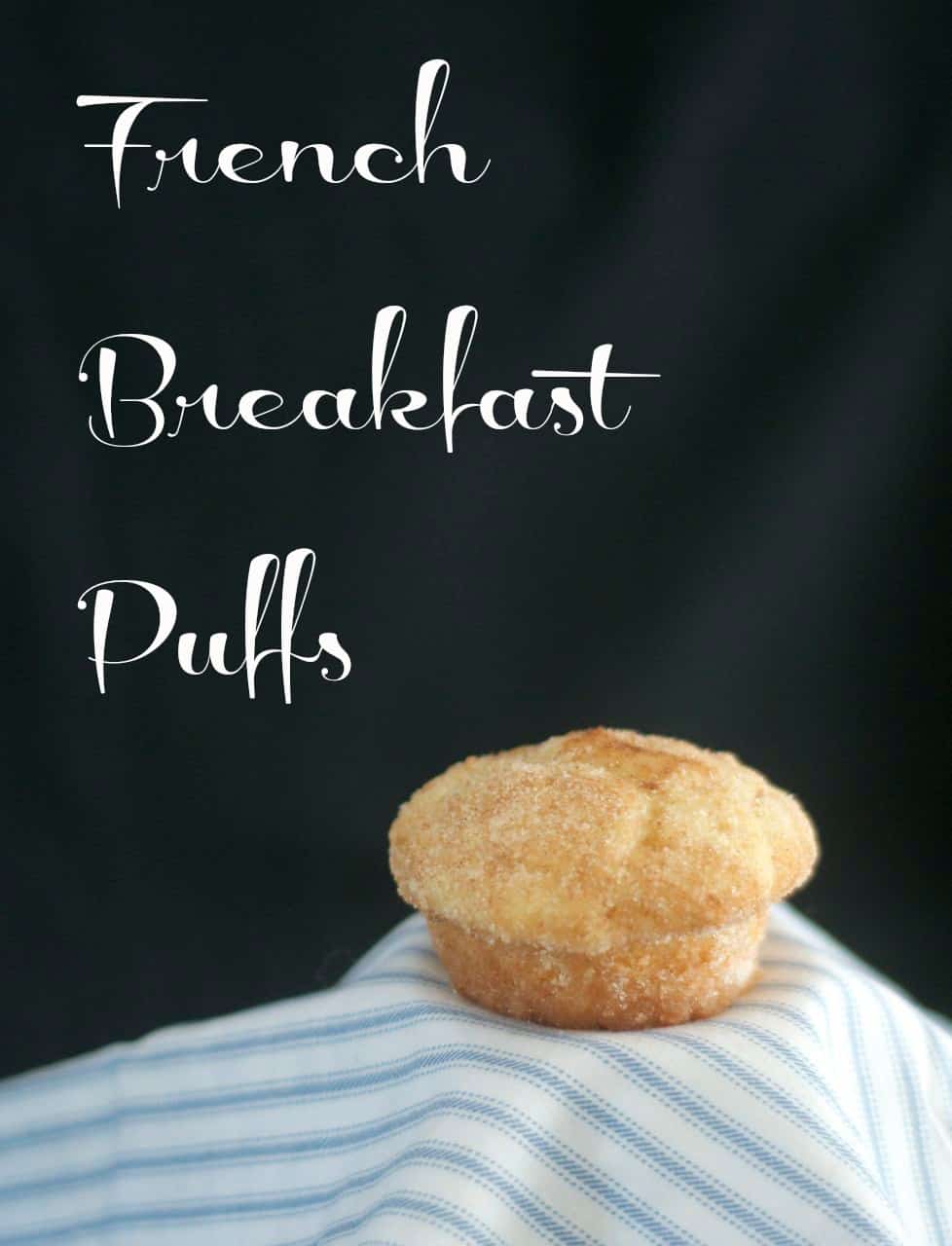 Yeah, well, sometimes it doesn't work out that way. Some evenings, the kids have the monopoly on the computers. Other nights I just get too tired to post. This baking every day takes a lot out of a girl, I tell ya.

Don't take my sporadic check-ins to mean I've stopped the baking project! My kitchen counters are still perpetually covered in flour and the constant struggle to stay on top of all these dishes marches on.
French Breakfast Puffs were on my list this week and now that I finally have both the computer AND the energy to write, I can finally share them with you.
I found this incredible recipe from the Pioneer Woman herself, Mrs. Ree Drummond.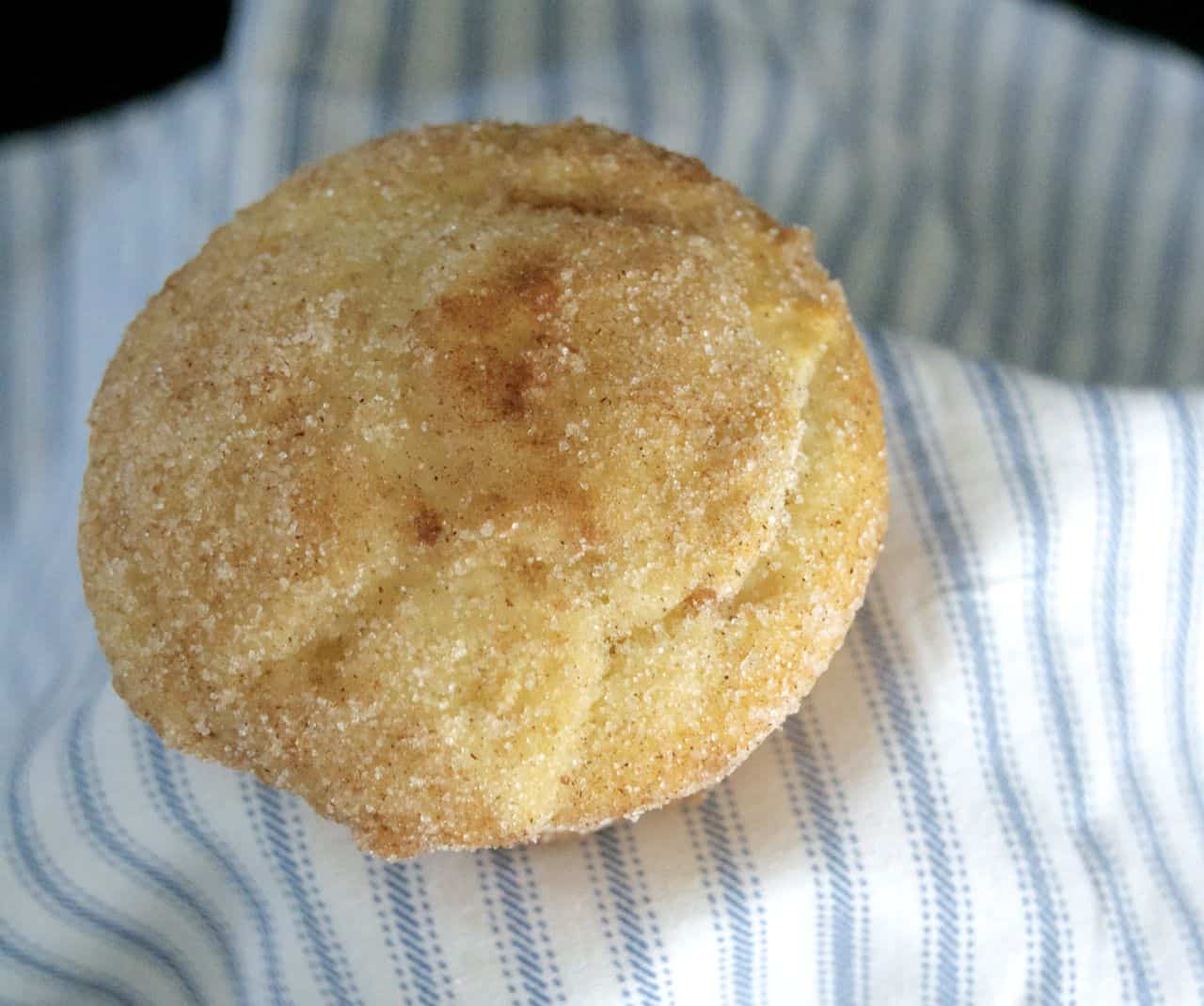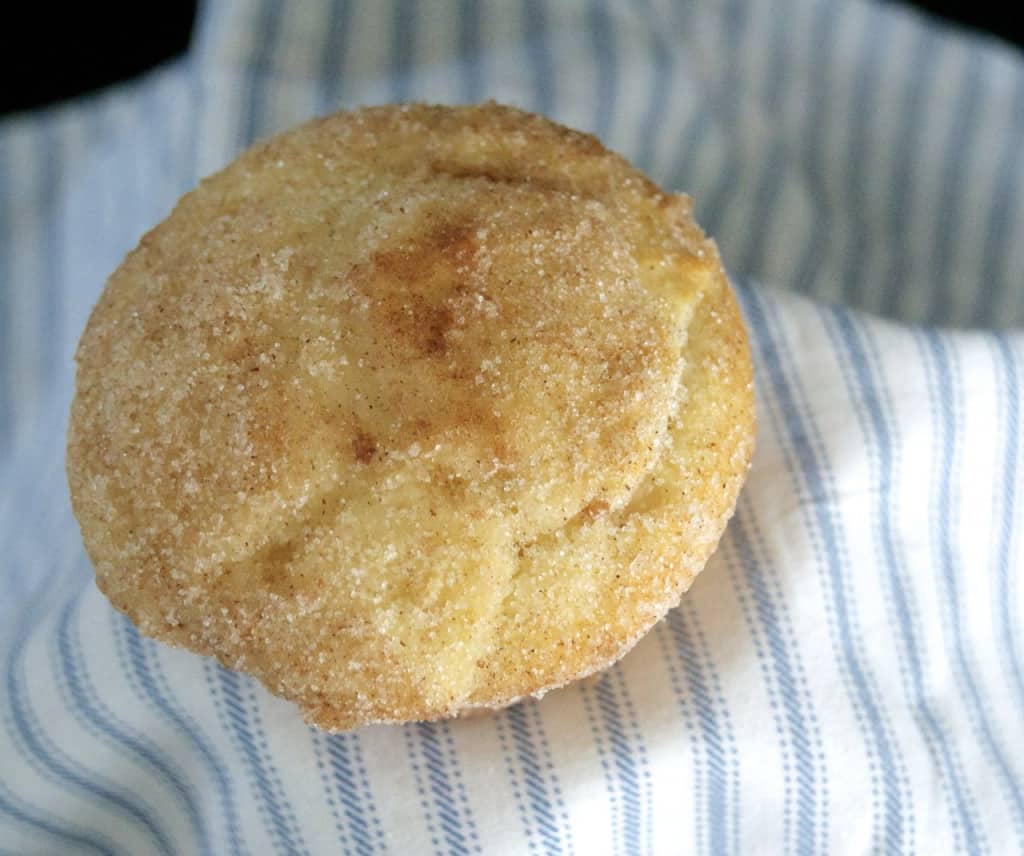 Cinnamon Muffins
I love that these breakfast goodies are called, "puffs." Doesn't a puff sound like more fun to eat than a plain ol' muffin?
At the end of the day though, French Breakfast Puffs are essentially a simple muffin dipped in butter and coated with cinnamon sugar. They're simple, sweet and completely delightful.
Did you eat cinnamon toast as a kid? I still love the taste of warm butter with little crystals of sugar and cinnamon on my bread. It's one of those simple comforts that never gets old!
I've always been a big fan of cinnamon-sugar everything. From Cinnamon Sugar Palmiers to Snickerdoodle Bars, chances are if you found a way to sprinkle something with cinnamon and sugar, I'm going to love it.
French Breakfast Puffs were no different. The crisp cinnamon sugar coating gives way to a buttery fluffy muffin that's sure to make your morning a little bit better. These would also be delicious as a snack any time of day.
I'm so glad I stumbled upon this recipe for Breakfast Puffs!
Muffin Recipes
If it's muffin recipes you're after, you've come to the right place. Dairy-Free Pumpkin Muffins and Cinnamon Streusel Muffins are perfect for fall but too good not to bake all year long. If you love streusel, you'll also love these Apple Streusel Muffins.
D o you like fruity muffins? Check out these Blueberry Cornmeal Muffins and these Peach Streusel Muffins, too. (Can you tell I have kind of a thing for Streusel?)
French Breakfast Puffs Recipe
To make these muffins, you start by mixing up a basic muffin batter. The recipe calls for shortening rather than butter or oil and I think this helps contribute to the light "puffy" texture!
There's also nutmeg in the batter! You'd think it would be cinnamon, since cinnamon is the primary spice flavor in the muffins, right? The nutmeg adds a really nice, subtle hint to the muffins without being overwhelming.
After baking the muffins, comes the fun part. Each breakfast puff gets individually rolled in melted butter than generously dusted with cinnamon and sugar.
At first I thought this sounded like a lot of work for something as simple as a muffin. Isn't the beauty of muffins that you can just bake and go? Turns out it hardly took any time at all to give the finished muffins a roll through the butter and. . . .oh my . . . the taste was WELL worth it!
Friends, pin and save this recipe for this coming weekend, because I can think of nothing better than a leisurely Saturday morning sipping coffee and snacking on cinnamon sugar muffins.
When making these French Breakfast Puffs this weekend, pair them with my Denver Scrambled Breakfast Braid, Pear Cream Cheese Danish, this Quinoa Banana Bread or these Baked Eggs in Toast Cups. What a delicious breakfast that will be!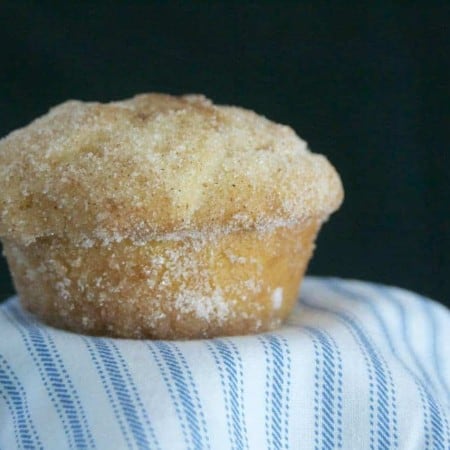 French Breakfast Puffs
These French Breakfast Puffs are delicious breakfast muffin made extra-special after baking when they're dipped in butter and coated in cinnamon sugar.
Print
Pin
Rate
Ingredients
3

cups

flour

1

tablespoon

baking powder

1

teaspoon

salt

½

teaspoon

freshly grated nutmeg

1

cup

sugar

⅔

cup

shortening

2

eggs

1

cup

milk
Coating
1 ½

cups

sugar

1

tablespoon

cinnamon

16

tablespoons

2 sticks unsalted butter
Instructions
Preheat oven to 350 degrees F.

Prepare a 12-cup muffin tin by spraying it with cooking spray or greasing it with butter.

Into a medium bowl, sift the flour, baking powder, salt, and nutmeg together.

In a mixing bowl fitted with the paddle attachment, cream the shortening and sugar together.

Beat in the eggs and combine well.

Alternately, add the flour mixture and the milk, mixing thoroughly after each addition.

Pour batter into muffin cups filling to about 2/3 full.

Bake for 20-25 minutes, until lightly golden.
Coating
In a medium bowl, melt the 2 sticks of butter.

In another medium bowl, mix together the sugar and cinnamon for the coating.

Dip the muffins into the butter, making sure to completely cover.

Roll in cinnamon sugar.
I'm looking forward to trying these delicious breakfast recipes, too! This Breakfast Grilled Cheese Recipe are on the top of my list to try very soon. I love the idea of this Breakfast Pizza with Hash Browns, Spinach and Eggs. What a fun treat that would be in the morning.
Fruit is always a great thing to eat in the morning and these Melon Breakfast Bowls are right up my alley. My family's going to really enjoy these Breakfast Burritos – Campfire Style. We love Mexican Food.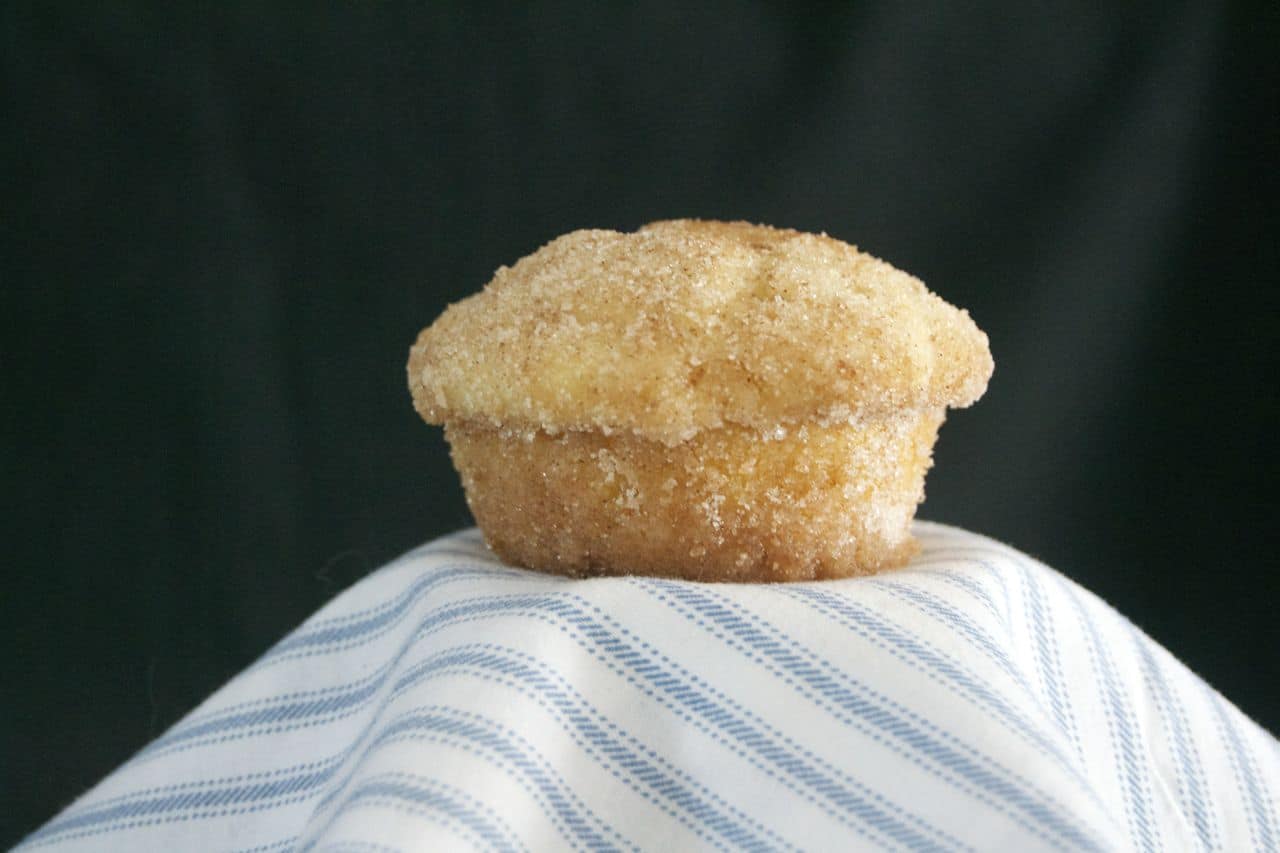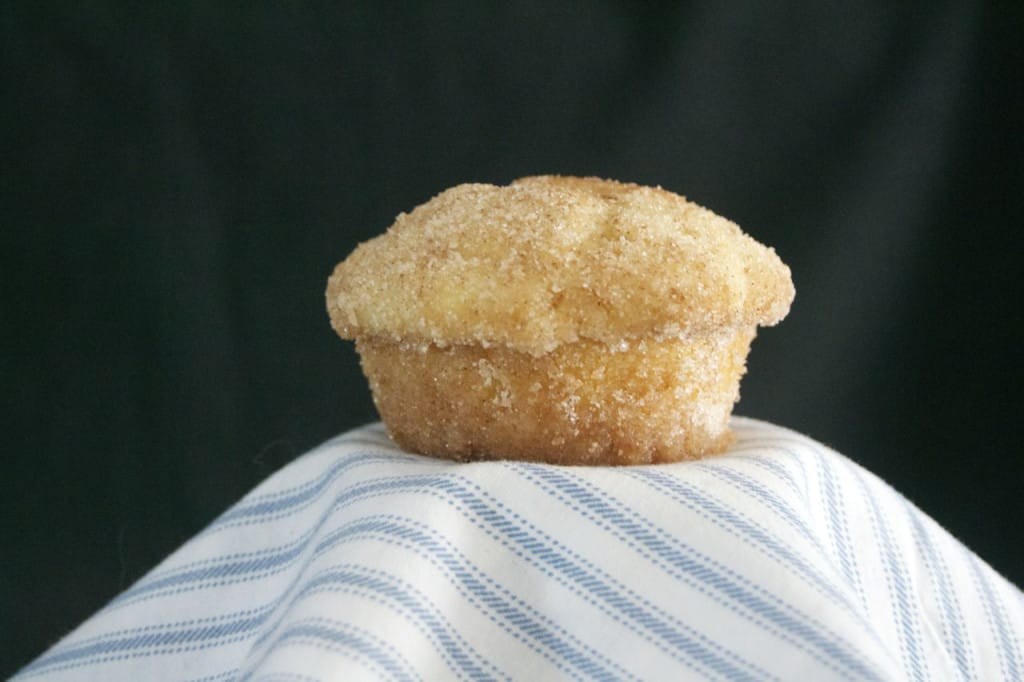 I rate everything I bake on a scale of 1-4 with 4 being the best and these French Breakfast Puffs earned 4 rolling pins.
They smelled so good while baking that I couldn't resist popping one in my mouth straight out of the oven. These puffs were absolutely great by themselves, but even better with the cinnamon sugar…
all.
over.
them.
There's really nothing more you need in a breakfast muffin. I found it difficult to eat just one of these and between everyone in my house, this batch of French Breakfast Puffs disappeared in the blink of an eye.
Yeah, you need to add these to your life. Date them. Propose to them. Marry them. Yes, marry them. They will complete you.
And have you at, "Mmmmmmmmmmm…..".