Dairy-Free Lemon Poppy Seed Waffles – try these for your next weekend breakfast or brunch. Lemon and poppy seeds are always a great combination and they're perfect for those with milk allergies.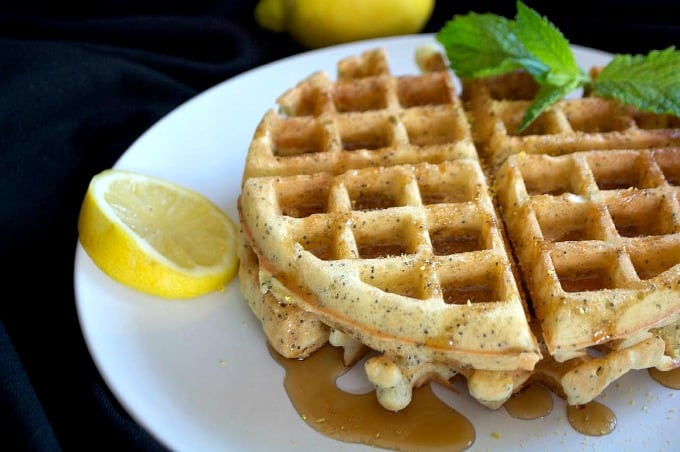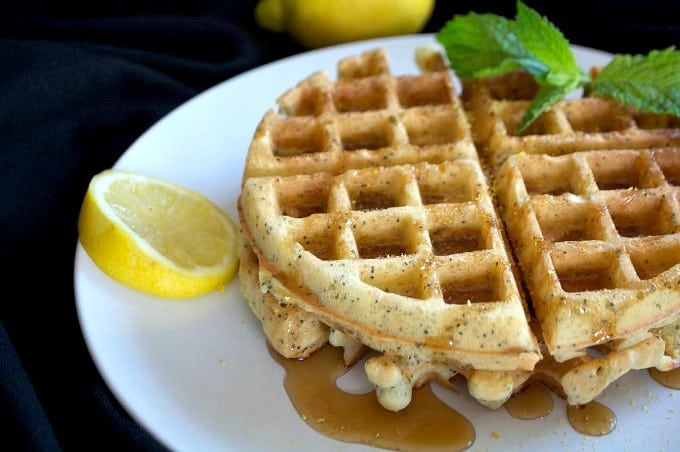 We took a hike in the desert yesterday morning, Mr. 365 and I…
It's something we've been doing at least a couple of times a week because there are some great hiking trails so close to our house.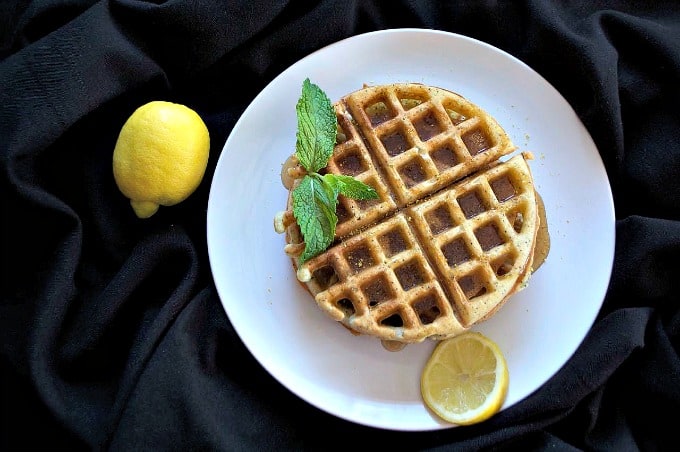 We followed our usual route, going on a path behind some houses that overlook the mountains when off in the distance I spotted something one never typically sees on such a walk.
Two white passenger vans with tinted windows drive up a makeshift road for construction, but when it ends they high-tail it into the desert, driving over brush and cacti. At one point, a guy dressed in black jumps out of the passenger side and starts running as fast as he could.
At this point, Mr and I have stopped dead in our tracks observing and wondering what will happen next. Mr. says he's going to walk down to the corner where the trucks went into the desert to see what's going on. I wasn't budging and was ducking behind the bushes for cover.
Sounds a little extreme, I know, but you hear about vans driving into the desert and people who have been smuggled over the border jump out to start running for their lives.
SAVE THIS WAFFLE RECIPE TO YOUR FAVORITE PINTEREST BOARD!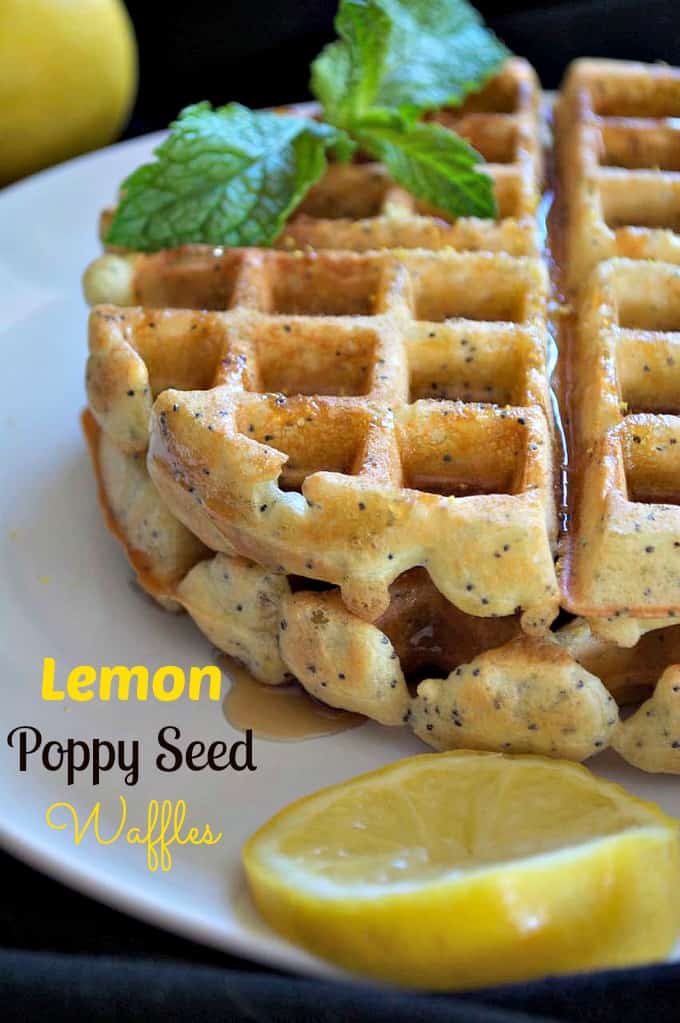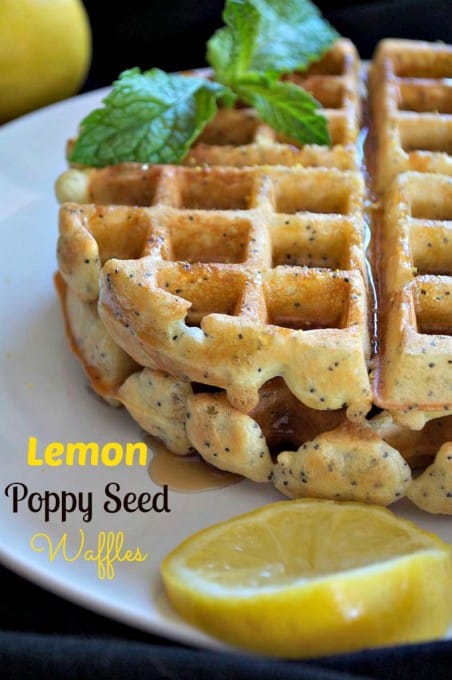 He starts walking towards the corner when we see a large pick-up truck towing a large toy hauler take off into the desert as well going at a much faster speed than you'd expect. It stops. A guy in black jumps out of the passenger side of that vehicle.
WHAT is going on?!
"I want to call the sheriff, but I left it at home. This is just weird."
Mr. hands me his.
"It's not an emergency, but I want to report some suspicious behavior in the desert." I went on to explain to the 911 dispatcher what we'd seen.
"We had a report of a hot air balloon going down unexpectedly in that area."
Oohhhhhhhhh….of course!
Yes, that would definitely explain the vehicles and their urgency.
I felt silly, but one can never know around here. We continued our hike, and on our way back encountered the balloon.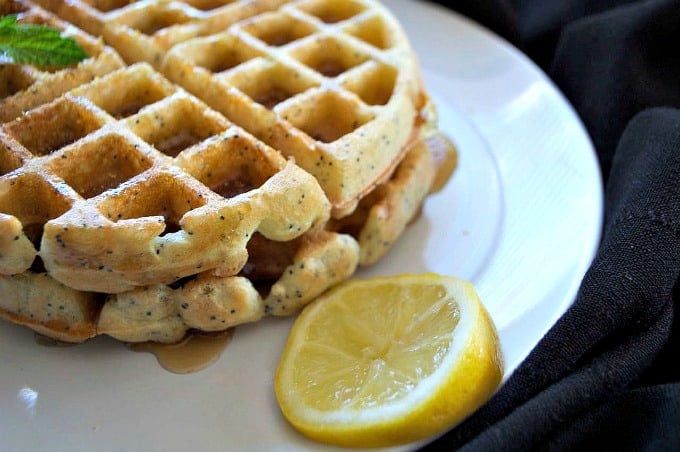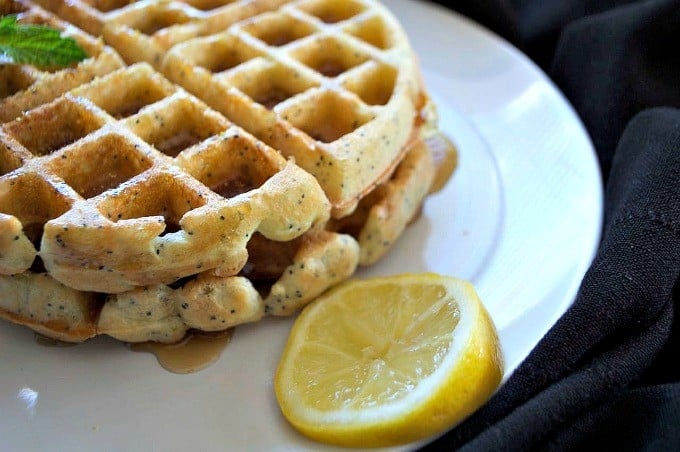 The passengers were seated at tablecloth covered tables enjoying their breakfast while the crew moved about picking up and packing the balloon. There seemed to be a few cacti that fell victim to the sudden landing, but fortunately, from what we could tell, no one had been injured.
Just another day here in the desert. I know this has nothing to do with waffles, but I couldn't resist sharing it with you.
These waffles are adapted from this recipe.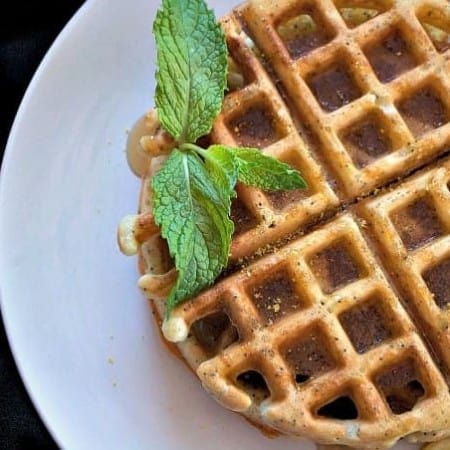 Dairy-Free Lemon Poppy Seed Waffles
Ingredients
¾ cup all-purpose flour
¼ cup cornstarch
1 tablespoon poppy seeds
1 ½ teaspoons sugar
½ teaspoon baking powder
¼ teaspoon baking soda
½ teaspoon salt
zest from one lemon
1 egg beaten
1 cup Silk Soy Milk
⅓ cup canola oil
2 teaspoons fresh lemon juice
1 teaspoon vanilla extract
Instructions
Whisk together in a medium bowl the flour, cornstarch, poppy seeds, sugar, baking powder, baking soda, salt and lemon zest.

In a separate bowl, whisk together the egg, soy milk, canola oil, egg, sugar, lemon juice and vanilla and mix well.

Add the wet ingredients and allow the batter sit for 30 minutes before proceeding.

Preheat the waffle iron and make waffles according to manufacturer's directions.
Did you make this recipe?
Share it with me on Instagram and make sure to follow me on Pinterest for more recipes.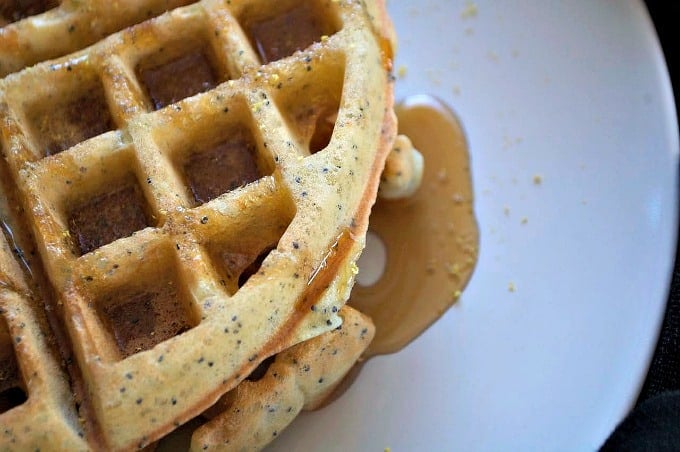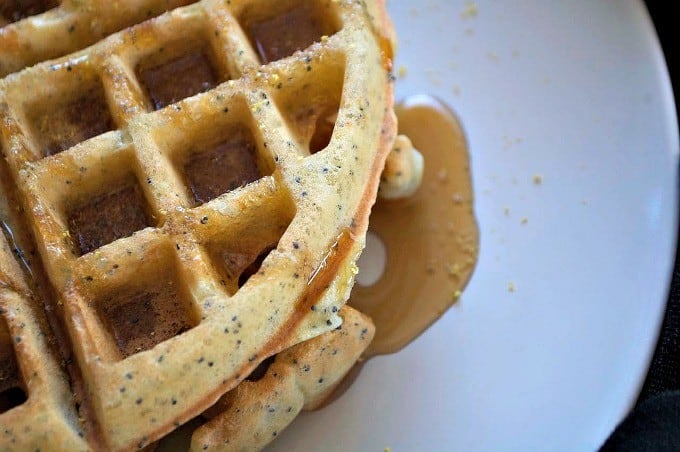 I rate everything I make on a scale of 1 – 4 with 4 being the best and these Dairy-Free Lemon Poppy Seed Waffles earned 3 1/2 rolling pins.
I always enjoy the taste of lemon and poppy seeds together. It just makes a great combination. I also liked that the waffles weren't made with cow's milk. These will be perfect for those people wanting a tasty breakfast who might have a milk allergy. Share it with them!
If you like these then you'll love…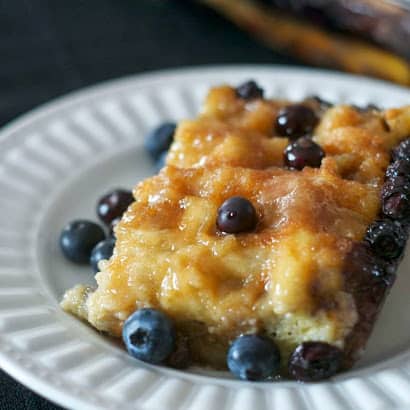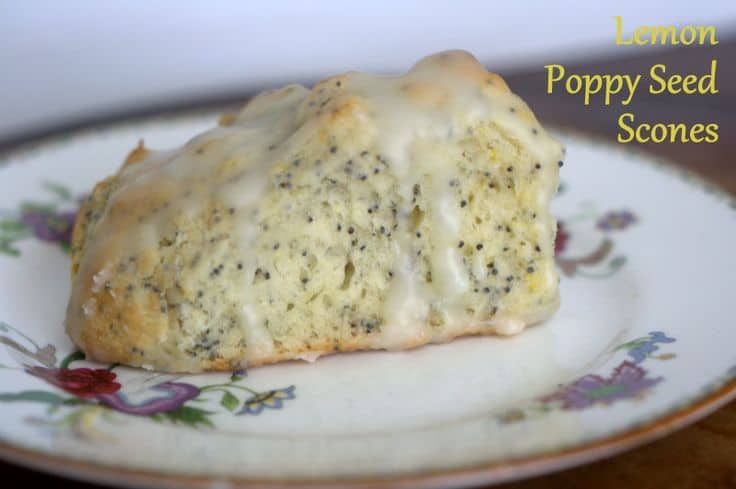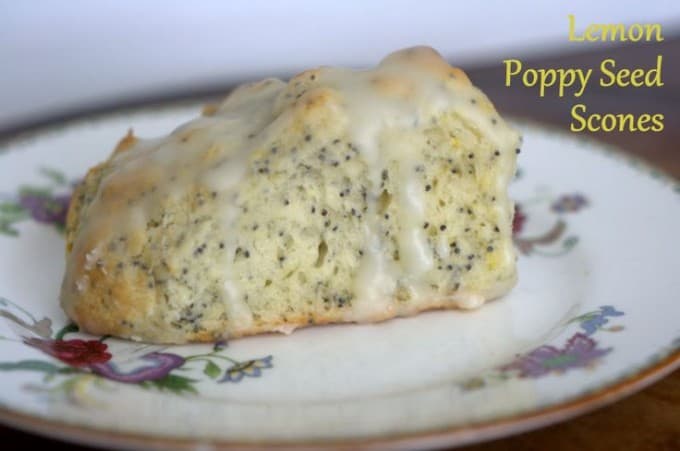 Reader Interactions