Peanut Butter Cookies are the original cookie in my book. And these simple, delicious, and satisfying cookies never cease to amaze me.
The traditional milk and cookies have 100 percent truth in this awesome recipe! 
I feel like EVERYONE has a Peanut Butter cookie recipe by now. If not, you are missing out on something life-changing. These cookies have always been a favorite in this house. Honestly, they're usually gone by the next day, leaving me wondering if I should make a second batch or add more with the original recipe. My husband will eat them like there's no tomorrow with a big glass of milk.
This recipe calls for shortening, but I have another recipe using butter which I like the taste of better.  These were still quite good though.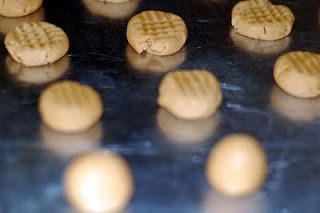 I realized something today.  The past few days I have been glued to the internet perusing different food blogs and it is amazing the amount of time I can spend looking at one site which takes me to another site and leads me to another, and so on.  I'm sure you have all at one point experienced this.
It's like when I first started Facebook; looking at her friends led me to her friends, oh there's someone I know, and then there are her friends.  Hours and hours of internet time.  What I realized a few minutes ago, as I was looking at this one beautiful blog, was that…I am a victim of blog envy.  Oh my gosh, the pictures, the writing, the recipes. (sigh)  Now I want to stay glued to my computer 24/7, but the all-important baking won't be done and certainly, my house would never be clean and we all know how much of a struggle that's been.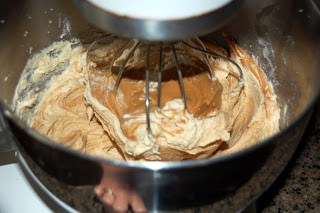 I know, it's only been three weeks, but I want to shoot for the moon, take this nationally, internationally even!   I know, it already is national and international because it's on the web and all this from a family shared computer and my husband's laptop.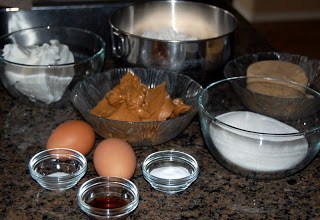 I'm just letting you all know that I'm excited about where this is going and I have a good feeling, a really good feeling.  I'm blessed to have people actually reading this stuff.  AND to top it off, you are all telling me you're enjoying it!  For that, I am extremely flattered and grateful.  So, for all of you who have joined us (me, myself and I) these past three weeks, I thank you and encourage you to stay along for the ride.
If you're interested in something similar, try out these other bloggers that I'm sure you'll love!
This chocolate zucchini cake from iambaker is perfect if you're craving chocolate, but want that lighter recipe that others don't have.
Iheartnaptime has a great recipe called scotcheroos that I'm positive will be a keeper for years to come. What's even better, it's a no-bake dessert too!
As I said, I am really excited about this and have been supported in many different ways.  Who knows what will happen next? This recipe is from The Fannie Farmer Cookbook Thirteenth Edition, p. 617; author, Marion Cunningham; publisher, Alfred A. Knopf, division of Random House; ISBN 0-394-56788-9.
Peanut Butter Cookies
Peanut Butter Cookies are the original cookie in my book. And these simple, delicious, and satisfying cookies never cease to amaze me.
Keyword:
Peanut Butter Cookies
Ingredients
1

cup

shortening

1

teaspoon

vanilla

1

cup

granulated sugar

1

cup

brown sugar

2

eggs

beaten

1

cup

peanut butter

3

cups

flour

1/8

teaspoon

salt

2

teaspoons

baking soda
Instructions
Preheat Oven to 350 degrees and grease cookie sheets.

In a mixing bowl, thoroughly cream the shortening, vanilla, and sugars.

Add the eggs and beat well.

Stir in the peanut butter.

Mix together the flour, salt, and baking soda, and add to the peanut butter mixture. Combining thoroughly.

Form into tiny balls with the palm of your hands and place on cookie sheets.

Press each cookie twice with the back of the fork to make a crisscross design.

Bake about 8-10 minutes, or until firm.
They were tiny, a pop-in-your-mouth size which was cool, but they took forever to bake on the larger cookie sheet. I am not kidding, probably an extra 10 minutes making it a total bake time of 20 minutes if not longer. I kept hitting the timer for another two minutes and was becoming extremely frustrated they were taking so long. In the end, it was all good though. People liked them, but I prefer the buttery ones.
When I took out the jar of peanut butter, the dog jolted up and stared at me for the longest time wondering if I was going to give him any. Poor thing. I swear, he can smell it the instant I take the top off. Maybe it's some kind of mental telepathy.
If you're looking for other types of cookies, boy do I have you covered! I feel like I was born to make these delicious treats.
Here is one of the most popular cookie recipes on my blog: Cream cheese cookies. These babies are a perfect snack, and if you're not careful you could eat more than you think. I won't judge though, I've done that plenty of times.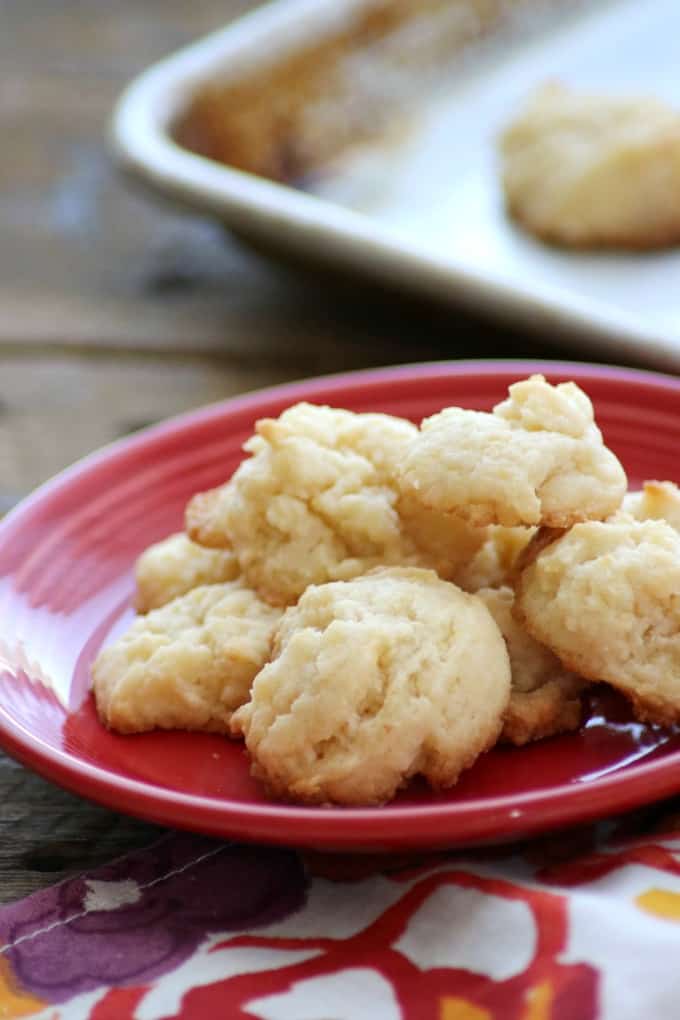 One of my favorites no matter when I have them, these double peanut butter oatmeal chocolate chip cookies are everything you could ask for in a cookie. Add some milk and you're on your way!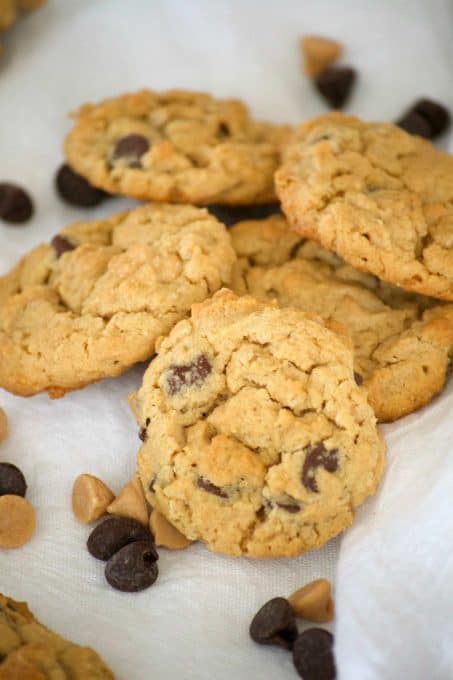 When you're looking for a more specific cookie, this 
kahlua brownie cookie
 is the perfect one! I can't tell you how many times I've wanted these because they're different, yet has the great taste that the classic cookies have. I'm positive you'll be baking more than just one batch of these!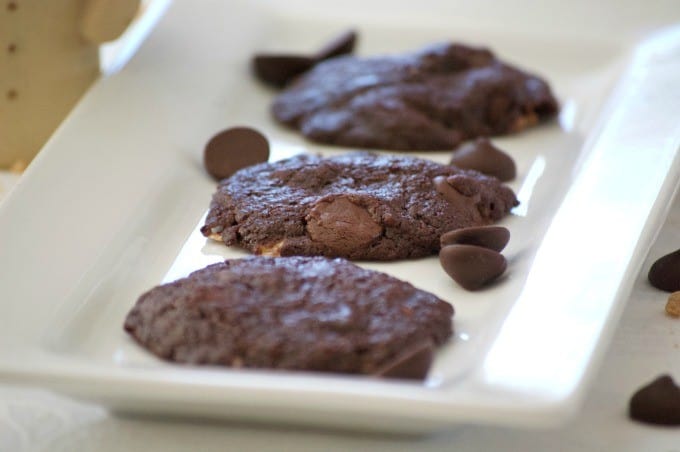 All in all, I'm pretty pleased with how these peanut butter cookies turned out. With them being fairly easy to make, I can't show much negativity towards them. The verdict: 3 solid rolling pins!