Quinoa Banana Bread – A classic loaf of banana bread is made even better with the addition of quinoa. This surprising ingredient makes the bread moister while adding a hearty dose of protein!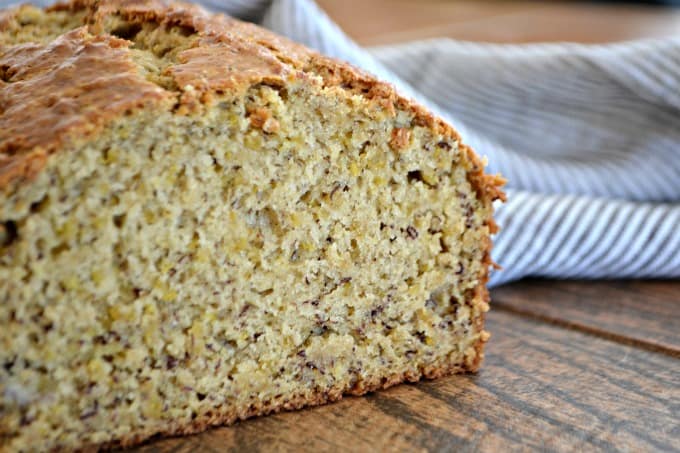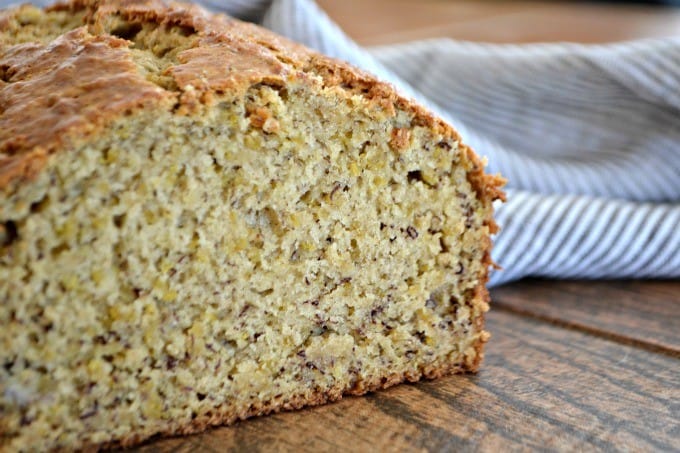 So, what's a girl to do when she's got overly ripe bananas on her counter and quinoa sitting in her pantry?
*This recipe was originally published April 11, 2012, and has been updated in format and pictures.
Combine the two to make quinoa banana bread, of course!
Quinoa Banana Bread
Did you know that quinoa is a delicious addition to baked goods? It's gotten quite popular lately as a healthy side dish, but if you know me at all, you know my favorite way to eat "healthy" foods is baked into something yummy!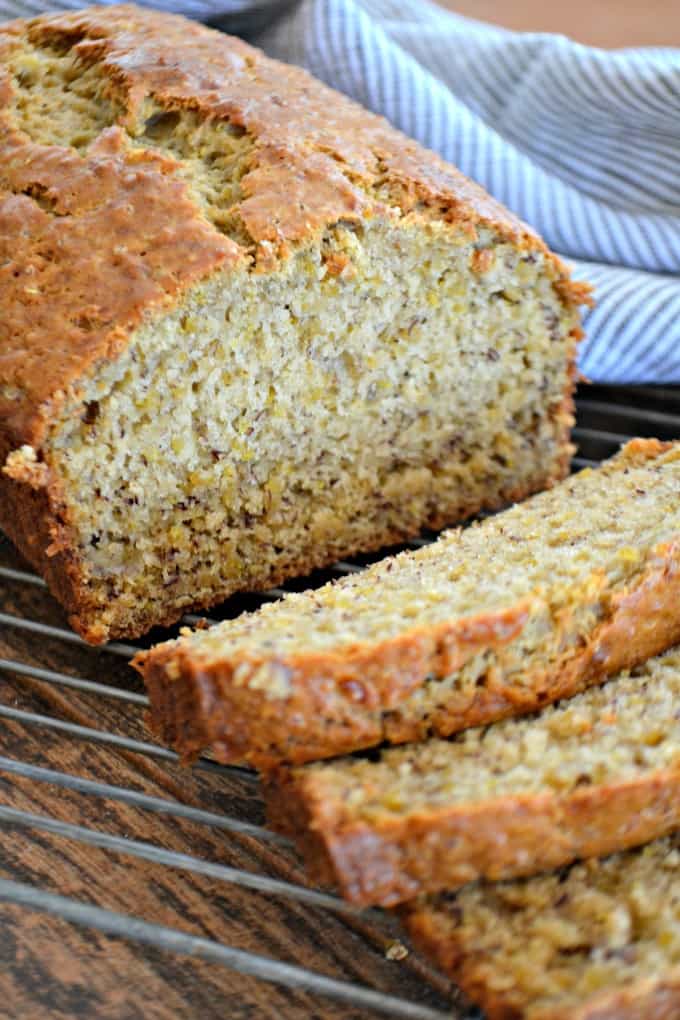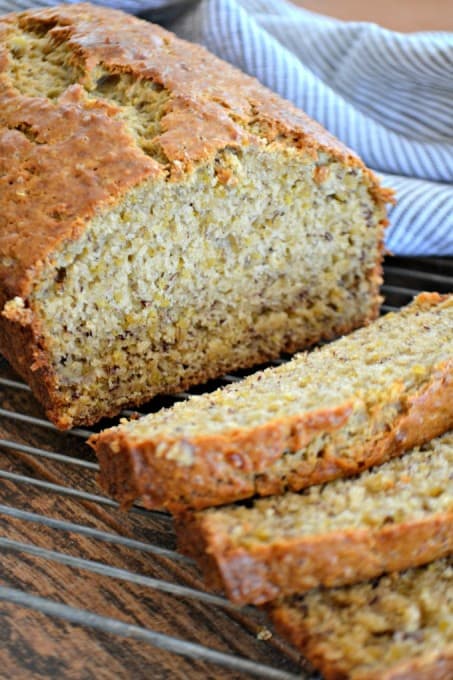 When I found the idea for quinoa banana bread online, I knew what I was going to make. If you didn't know by now, I'm crazy for banana breads of all kinds.
Peanut Butter Chocolate Chip Banana Bread and Double Chocolate Banana Bread and Chai Banana Bread . . . I love it all. There's just nothing like the comforting smell of banana bread baking, you know?
I found this recipe and slightly adapted it from
So Says Sarah
. It's super easy to make!
Quinoa Banana Bread Recipe
You make this banana bread with cooked quinoa. Just make sure it's cooled all the way!
Whisk together flour, baking powder, sugar, salt and spices. Then mash bananas in a separate bowl, beat in eggs, butter, the cooked quinoa and one more "secret" ingredient. . . Greek yogurt!
(Greek yogurt helps quick breads become (and remain) extra super duper moist! Similar to baking with Sour Cream but with less fat.)
Add the dry ingredients to the wet in batches and mix until everything is well combined. Bake for 50 – 60 minutes or until the center is completely cooked through.
Let cool in the pan on a wire rack for 10 to 15 minutes, then remove from the pan. Let the bread cool completely before slicing!
Cooked Quinoa Banana Bread
When I made this recipe, I cooked a big batch of quinoa and set some aside in the fridge to toss in my lunchtime salad later. This recipe is also great to make when you have leftover quinoa from dinner the night before AND extra ripe bananas.
You can kill two birds with one stone!
I also love this recipe because I can eat an extra slice and know I'm giving my body something good (along with my taste buds). Quinoa adds protein and fiber to this bread that helps it feel more filling than your typical baked good.
A slice of this before my trail run and I was good to go! It kept me energized without weighing me down.
Quinoa Banana Bread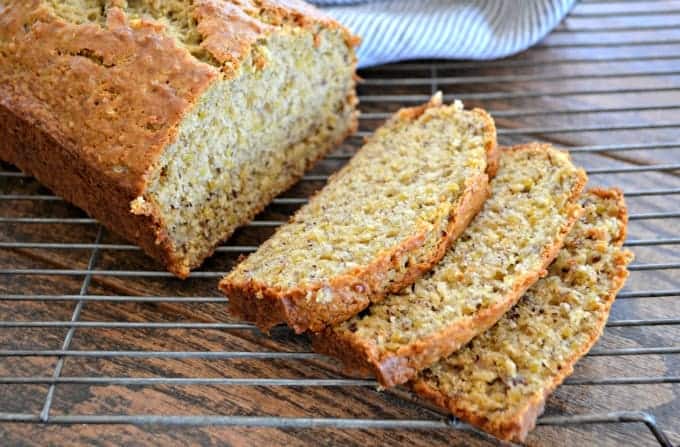 Banana bread has always been a comfort food and this one's made extra special with the addition of quinoa, making it a bit more moist and a great way to start your morning with that extra protein!
Ingredients
1 ¾ cup flour
½ cup sugar
1 teaspoon baking soda
1 teaspoon baking powder
½ teaspoon cinnamon
½ teaspoon freshly grated nutmeg
⅛ teaspoon salt
2 ripe bananas mashed
1 cup cooked and cooled quinoa
1 egg lightly beaten
¼ cup unsalted butter melted
¼ cup plain Greek yogurt
Instructions
Preheat oven to 350 degrees F. Prepare a loaf pan by spraying it with cooking spray.

In a medium bowl, whisk together flour, sugar, baking soda, baking powder, cinnamon, nutmeg, and salt.

In a large bowl, mix together bananas, quinoa, egg, melted butter and yogurt.

Add the dry ingredients, a half cup at a time to the banana mixture, mixing thoroughly.

Pour into prepared loaf pan.

Bake for 50-60 minutes or until a toothpick inserted into the middle comes out dry.
Did you make this recipe?
Share it with me on Instagram and make sure to follow me on Pinterest for more recipes.
Why add quinoa to banana bread?
Sure, quinoa amps up the nutrition factor of your banana bread, but how about the taste? Good news! The mildly nutty flavor of quinoa is an amazingly tasty addition to this easy banana bread recipe!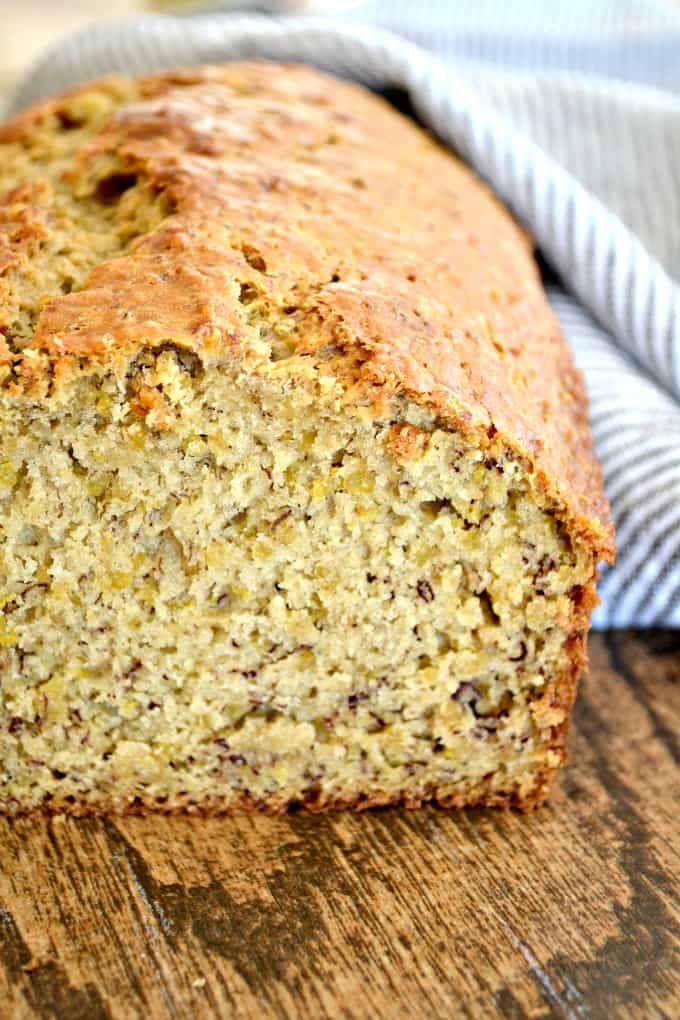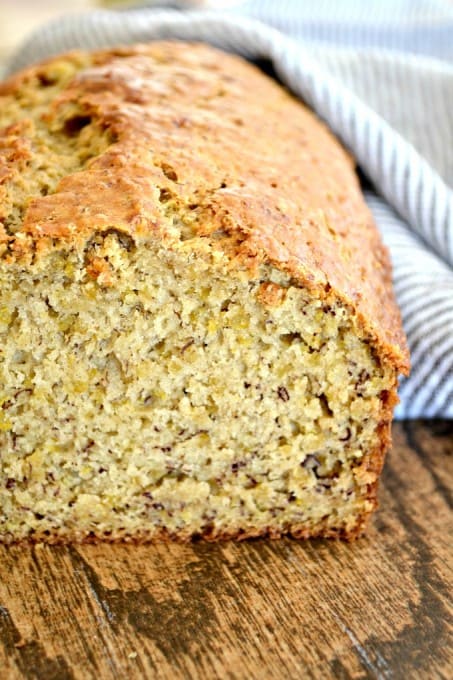 It helps lock in all the moisture from the bananas and the Greek yogurt!
Updated to add: Here are the pictures I took the FIRST time I made this bread. I'm happy to report that it continues to be one of my favorite ways to use quinoa!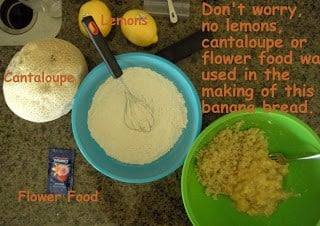 Make sure you use plain, unsweetened Greek yogurt! Sweetened or flavored varieties will mess up the flavor of the bread.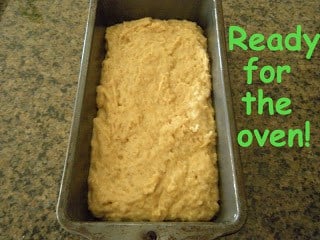 Here's the OLD original picture.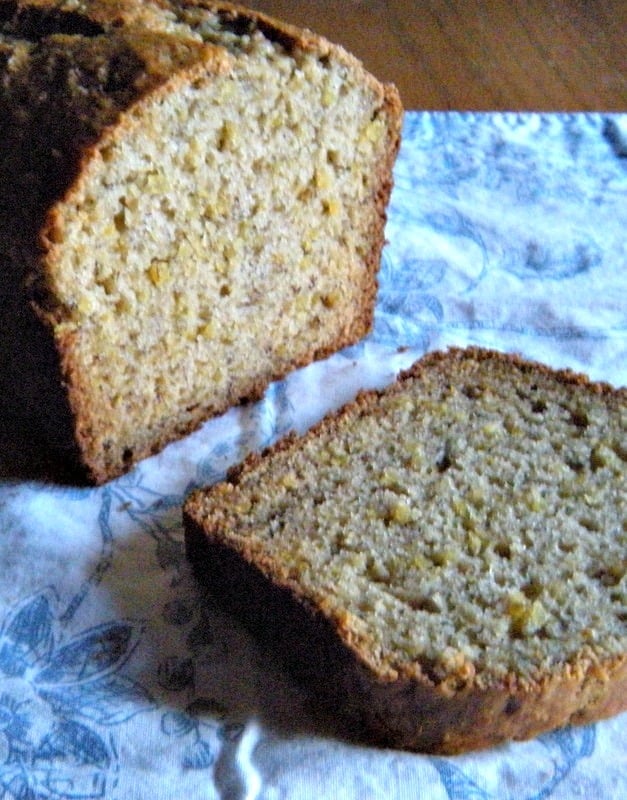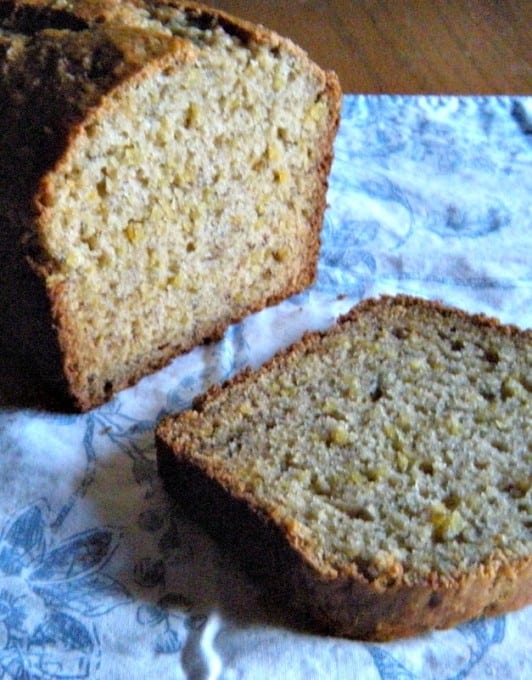 I rate everything I make on a scale of 1-4 with 4 being the best and this Quinoa Banana Bread earned 3 1/2 rolling pins. Mr. 365 chimed in and thought it should be given a 4 which surprised me because 1) I thought for sure his rating days were over because he said he was "retiring" and 2) He really likes my other banana baked goods like Banana Tres Leches Cake and especially Brown Butter Rum Banana Bread.
I liked it well enough to give it a 3 1/2, but I don't think it's quite a 4.
Sorry, babe. But it's my blog and I have the final say. So, that's my story and I'm sticking to it.
The quinoa made it quite moist and the texture was definitely different. It was very similar to our usual banana bread, but at times (not really at times, at certain bites, I guess) it was kind of crunchy, but not enough to be weird. Does that make sense?
If you like this banana bread then you'll love…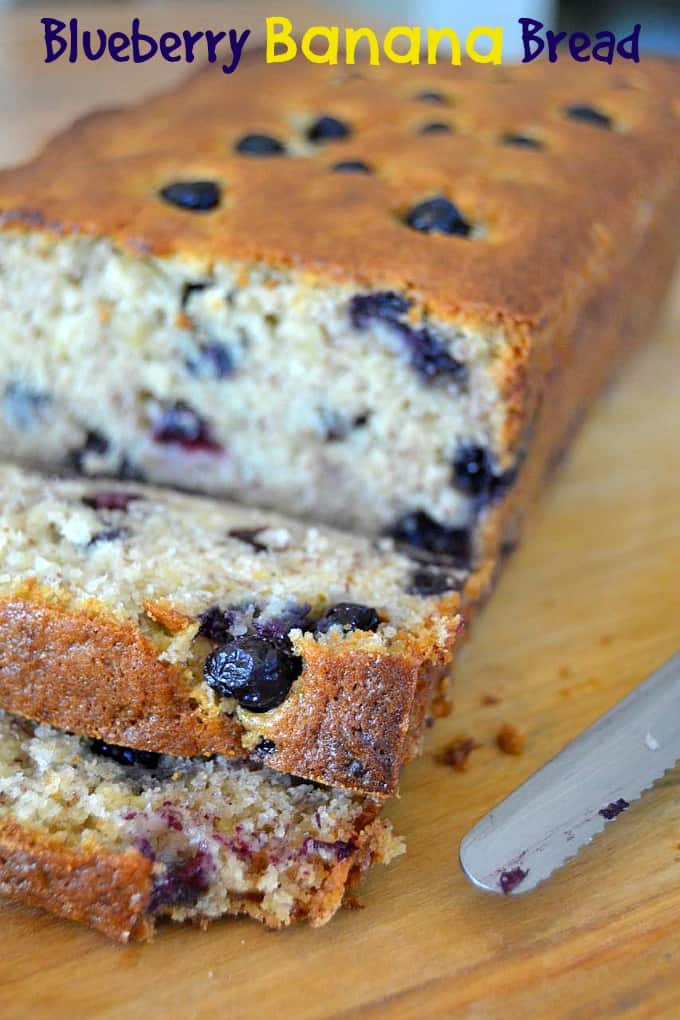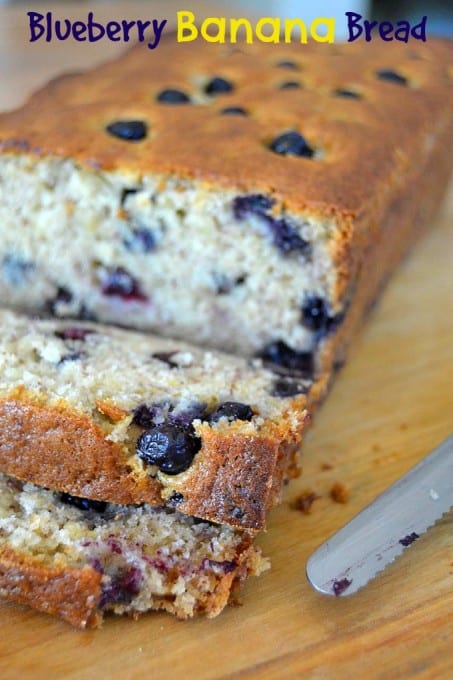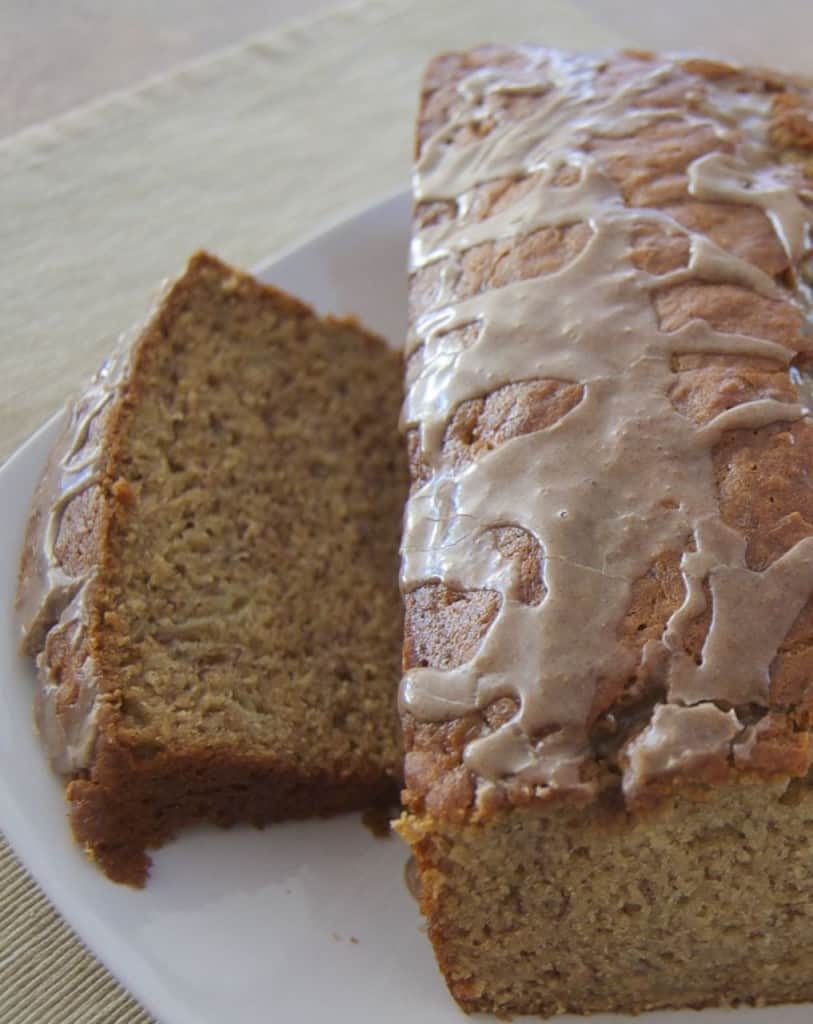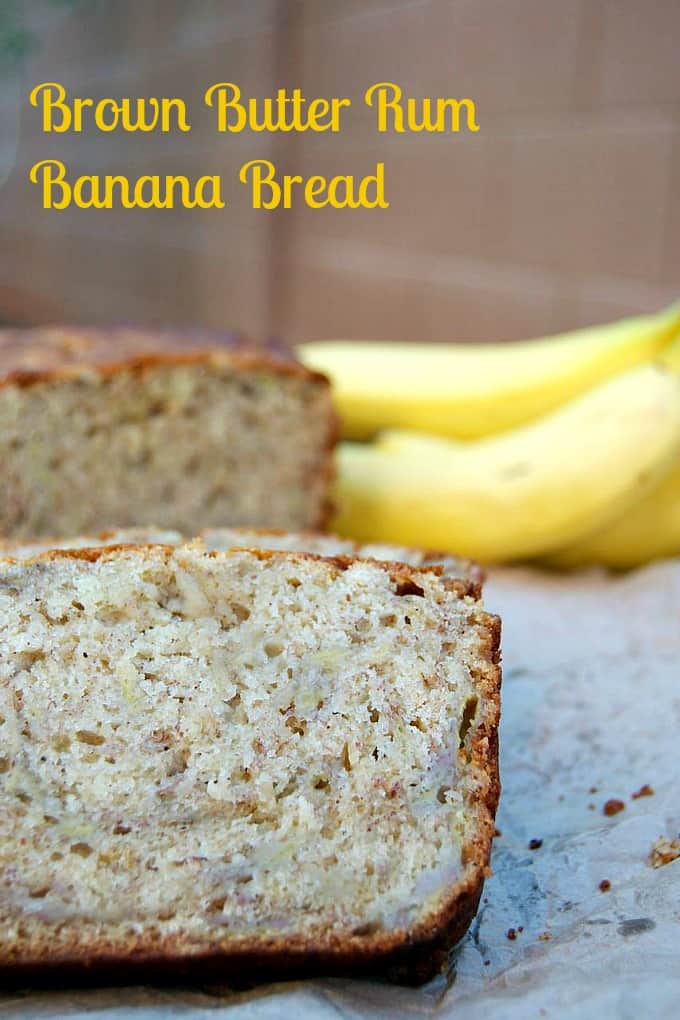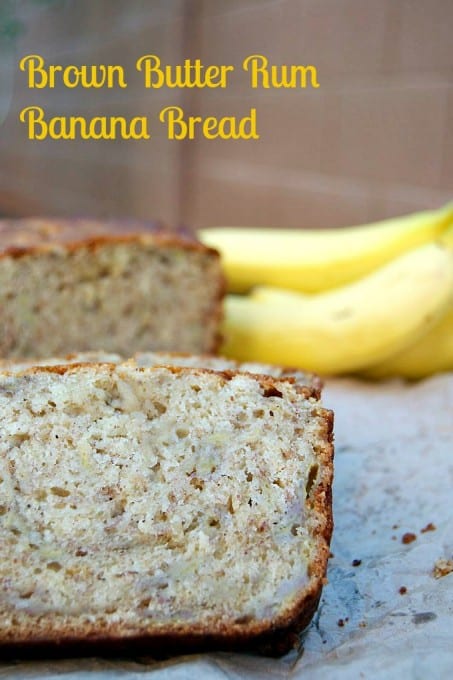 More Banana Recipes. . .
I love baking with bananas so it's no surprise that I've amassed quite the collection of tasty banana recipes for you to enjoy! Give them a try this week.
Check out these banana breads from other bloggers for even more banana bread deliciousness!
Reader Interactions