30+ Valentine's Day Recipes – with over 30 recipes including French toast, cookies, cheesecake, crepes, cake, cupcakes and more, there's sure to be something to please your sweetheart!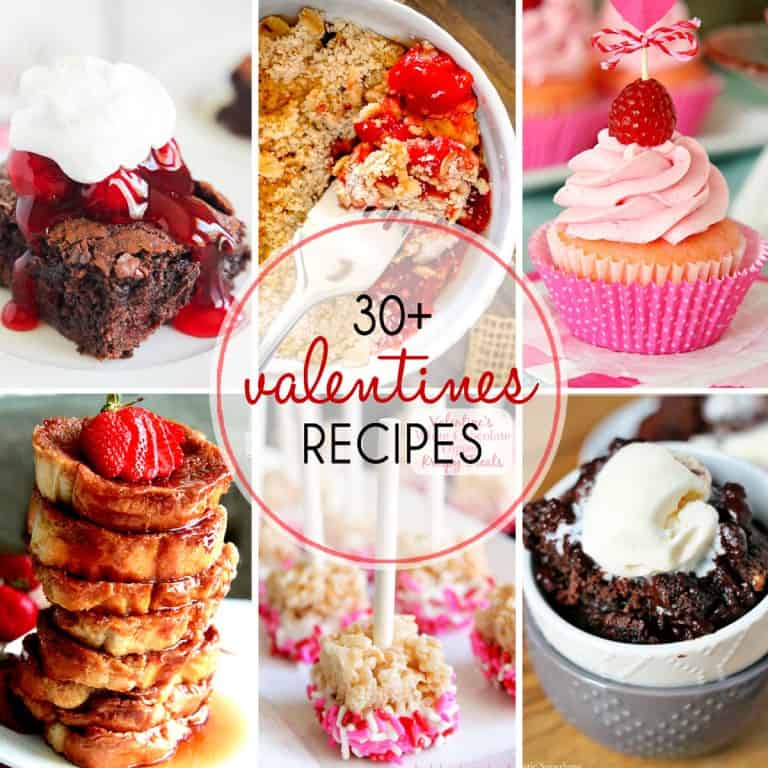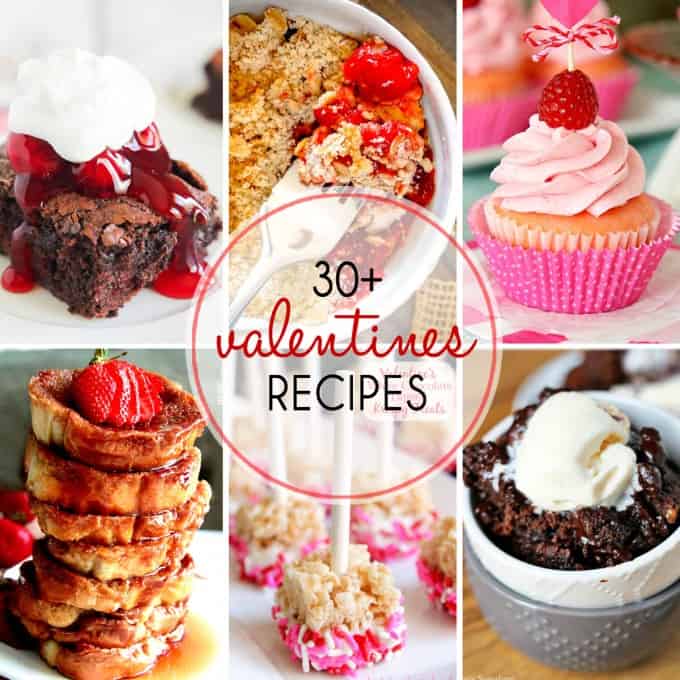 Do you have plans for Valentine's Day?
We don't typically do anything to celebrate February 14.
Mr. and I did when we were dating, but once we were married it just seemed to stop. The courtship was over and we'd each gained our prize. 😉
So now, instead of going out on this one special day, we prefer to take weekends away and go out on various date nights. When this time of year rolls around though, I'm always thinking I'll buy myself a heart-shaped box of candy, but then I never do because I really don't need to eat it anyway. haha
Who knows, maybe this year will be the year I do buy it. A smaller one, of course.


Enjoy these Valentine's Day recipes from some of your favorite bloggers. There's a great selection here, so I don't think anyone will go hungry February 14!
Watch how to create a special drink for your Valentine, the Persephone.
I give you BIG baking hugs and muffins!!