Brown Butter Rum Banana Bread – this is not your mother's banana bread – it's made even better with the addition of brown butter and some rum! Shhhh…don't tell mom!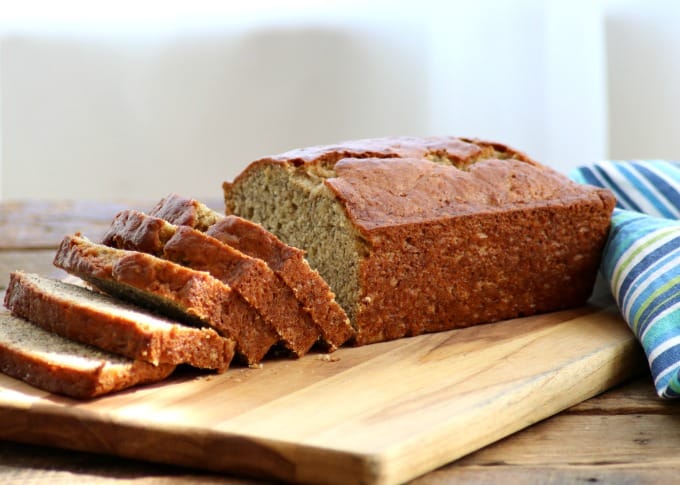 FINALLY!
No, we haven't moved. haha, This is a post I've decided to update with some new love. I figured it was time.
I've added some new goodies to the post, but basically left what I'd written so I can look back on it and remember. 😉
Enjoy!
SAVE THIS BANANA BREAD RECIPE TO YOUR FAVORITE PINTEREST BOARD!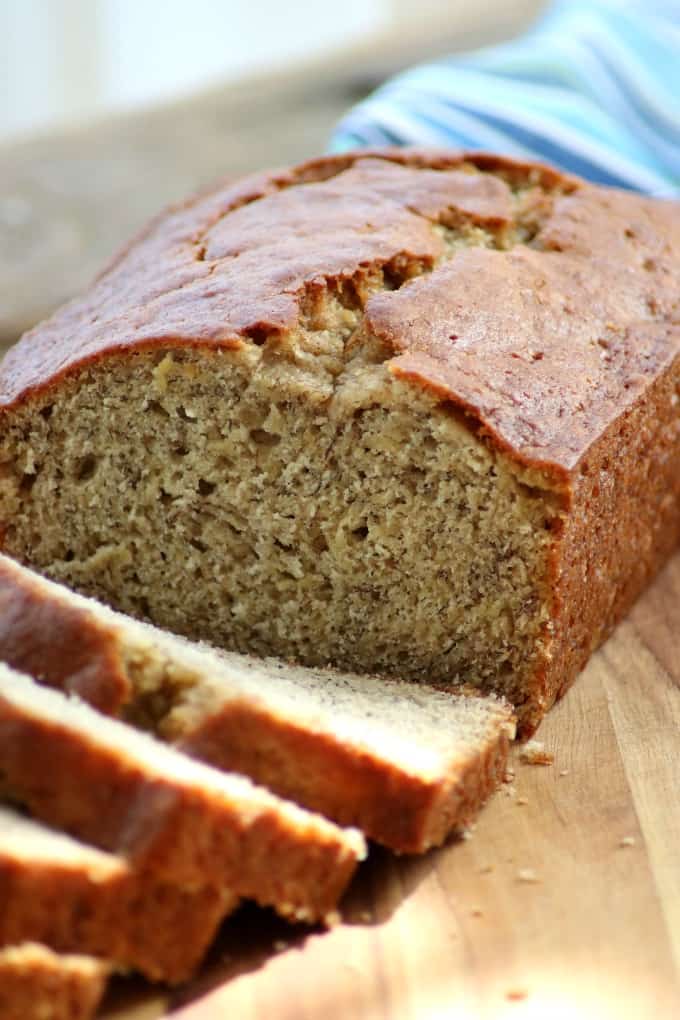 We are…
ALL. MOVED. IN!!!!
Ok, well not completely, like totally, like a-place-for-everything-and-everything-in-its'-place like moved in, but we are getting there. At least I know we're NOT going to be moving for AT LEAST another year, maybe two or more if I can help it!
I REALLY like this house, the location, the neighbors we've met so far AND I can take some pretty great pictures right in the dining room ON my very own kitchen table because of some pretty awesome windows.
Obviously, though, these pictures were taken in the backyard of our previous rental hence the stone wall background.
Honestly, though, I cannot tell you how very happy I am.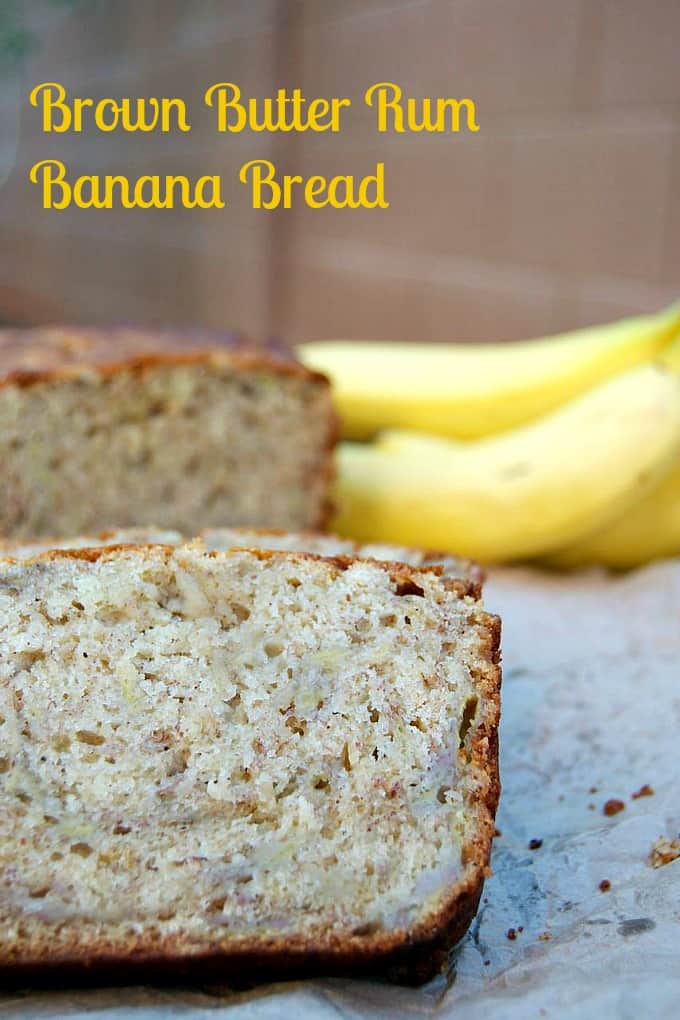 If you aren't familiar with what's been happening in my life lately (and that in part, is due to the fact that I haven't been posting regularly) we moved in the middle of October from the White Mountains of New Hampshire to the desert of Phoenix, Arizona.
We are originally from Rhode Island and moved to Arizona back in 2002. After being here for 11 years, we decided that we wanted to return to New England to be closer to family and give mountain living a try. Not the rugged mountain living – we had the luxuries of heat, hot water (when we didn't run out of both of those – and twice at the same time), indoor plumbing, and even internet!
The desire to live in Arizona returned after 14 months of NH living, so we MAJORLY downsized and returned to the West. We lived in a rental for about a month and a half before finally settling in our current home.
What a relief, I tell ya!
If you've ever moved and I'm sure you have, it's just so unsettling and a pain in the royal tuckus! I like being organized, knowing where my things are in my kitchen and a routine, not this being in a state of flux baloney.
I'm a happier person when I'm settled and isn't that what the family ultimately wants anyway? A settled momma equals a happy momma. And WIFE! 😉

Way back when I received a Better Homes and Gardens Cookbook as a wedding present and LOVED that thing! I wrote notes in it, even adapted some recipes. So, that may very well have been the spark that started this whole blog. But…
(gulp)
I THREW the dang thing out!! Can you believe it?! I have NO idea what came over me. I thought I needed the newer updated version and should discard the old one, but apparently had a MAJOR mind-fart that I suppose was WAY too BIG to be called a mind fart. Lack of judgment, a momentary state of dementia, a lobotomy maybe or all three of those combined?
After making this Brown Butter Rum Banana Bread, I don't really think you can have enough banana bread recipes. I'm excited to make this 5-Ingredient Flourless Banana Bread.
I am such a Kahlua lover that I don't think I'd want to share even a crumb of this Kahlua Banana Bread. Wow!
And who doesn't like a little chocolate with their bananas? This Chocolate Banana Bread made with pudding has me swooning! Literally.
WHY on God's green earth would I EVER have thrown that thing away????!!!! Odd because I KEPT cookbooks of my mother's that have no relevance and that I really have no use for. The reason for this story?
It had a banana bread recipe that I loved so very much and made quite often. Sadness ensued amongst family members when I no longer had said recipe and couldn't recall for the life of me what the ingredients were…besides the bananas, of course.
Watch this video of the Brown Butter Rum Banana Bread to see how easily it comes together!
So, after perusing the internet, I came upon this recipe at Better Homes and Gardens and added some extra goodness to it.
Here's a great tutorial on how to brown butter if you haven't done it before.
This Brown Butter Rum Banana Bread will be a delicious addition to any breakfast, a treat for Mother's Day or to just enjoy with your morning cup of coffee You might also enjoy these other items for breakfast here at 365.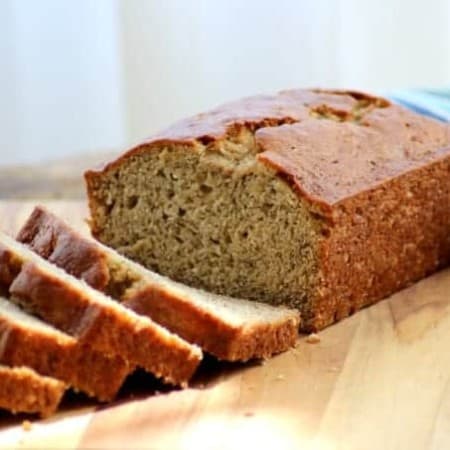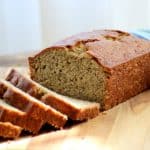 Brown Butter Rum Banana Bread
This Brown Butter Rum Banana Bread is intensified with a rich nutty flavor of browned butter and rum. This is not the banana bread grandma used to make!
Ingredients
2

cups

all-purpose flour

1 1/2

teaspoons

baking powder

1/2

teaspoon

baking soda

1/2

teaspoon

cinnamon

1/4

teaspoon

Kosher salt

1/2

teaspoon

nutmeg

2

eggs

1 1/2

cups

mashed banana

about 5 medium

1

cup

granulated sugar

1/2

cup

8 tablespoons unsalted butter

1/3

cup

rum
Instructions
Preheat oven to 350 degrees F. Prepare a 9 X 5-inch bread pan by spraying it on the bottom and less than halfway up on the sides with cooking spray or by greasing it with butter.

In a large bowl, whisk together flour, baking powder, baking soda, cinnamon, salt and nutmeg.

In a medium bowl, lightly beat the eggs. Mix in the banana and sugar.

In a medium skillet over medium heat, melt the butter. Once the butter is melted add the rum to the pan. Continue to cook while stirring constantly. Remove from heat when you see golden bits of butter in the bottom of the pan. Butter / rum will continue to cook slightly once removed, so you don't want it to become too dark while on the stove. You could end up with burnt butter and burnt butter doesn't taste good in anything. The alcohol in the rum will burn off and you will see the butter foam as it cooks. Just continue to gently stir and stay focused on making sure the butter becomes golden to slightly amber in color. This will probably take 5 - 7 minutes. Lower the heat if you feel it is cooking too fast.

Add butter / rum mixture to banana mixture and thoroughly incorporate.

Add banana mixture all at once to dry ingredients and stir until just mixed. Don't worry, there will probably be some lumps. No biggie.

Bake for 55 - 60 minutes or until a toothpick inserted into the middle comes out clean.

If desired, cover loaf with some tin foil in the last 15 minutes of baking should it begin to darken too much.

Remove from oven and place pan on wire rack to cool for 15 minutes.

Remove the bread from pan and allow to cool completely on the rack.

The bread slices best once it has been wrapped in plastic wrap and left to sit overnight.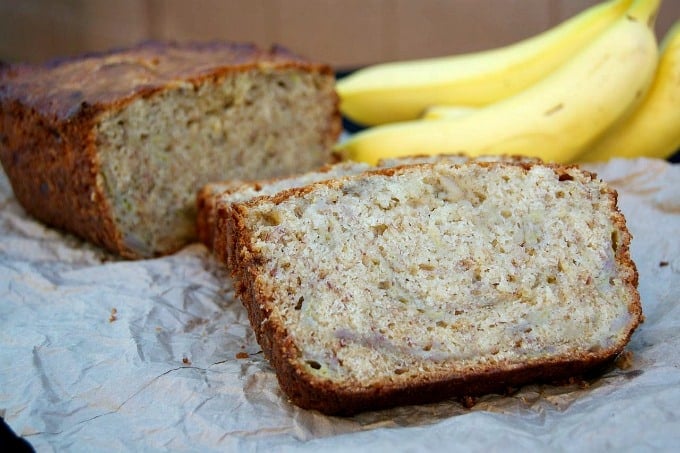 These Loaded Huevos Rancheros are the bomb. Seriously! They are SO full of flavor that my son has been asking for them for breakfast almost every weekend.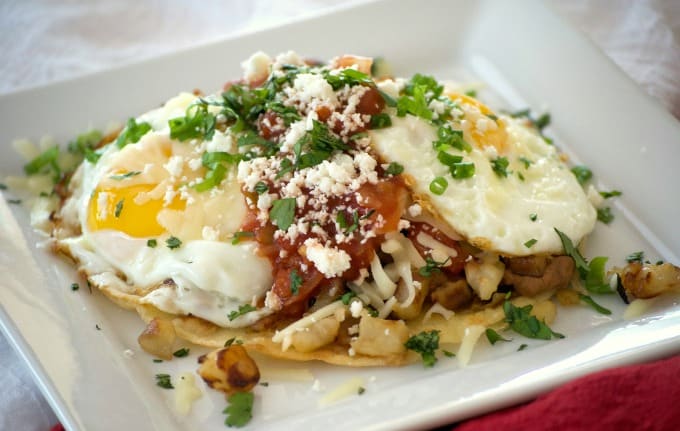 If you like a cinnamon-sugar combination, then you'll love these French Breakfast Puffs. They're another delicious treat that will be perfect with a cup of coffee or tea!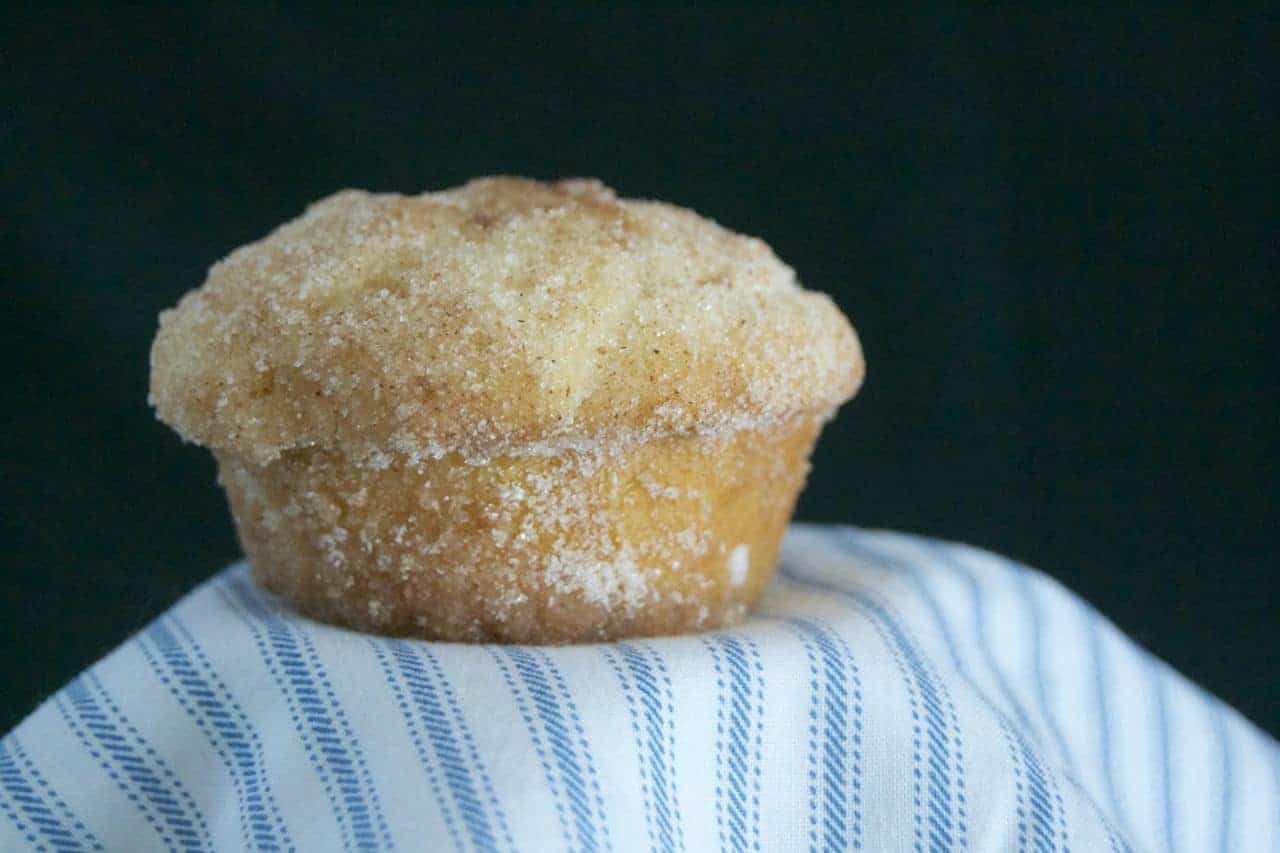 Want to be all fancy for breakfast or at least pretend to be? Make this Lemon Poppy Seed Dutch Baby. You're sure to impress family and friends.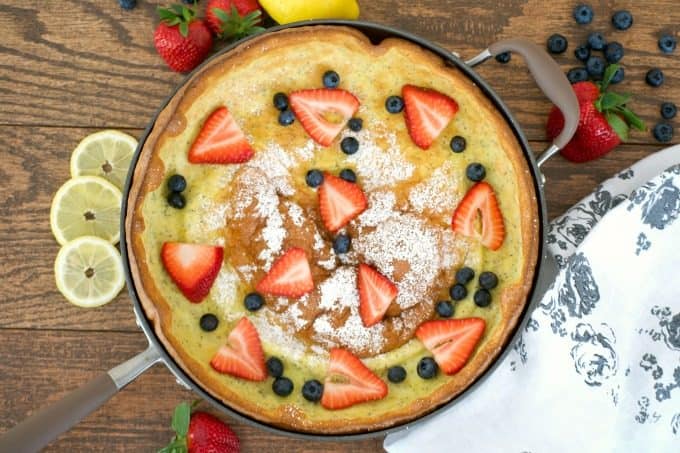 I rate everything I make on a scale of 1 -4 and this Brown Butter Rum Banana Bread earned 3 1/2 rolling pins.
I love this banana bread recipe as is, but making those two little changes, giving it an extra oomph! Oh, it was so yummy!