Better than your regular banana bread, this PEANUT BUTTER CHOCOLATE CHIP BANANA BREAD has all the flavors you loved as a kid. It will take you back to Grandma's kitchen and beyond!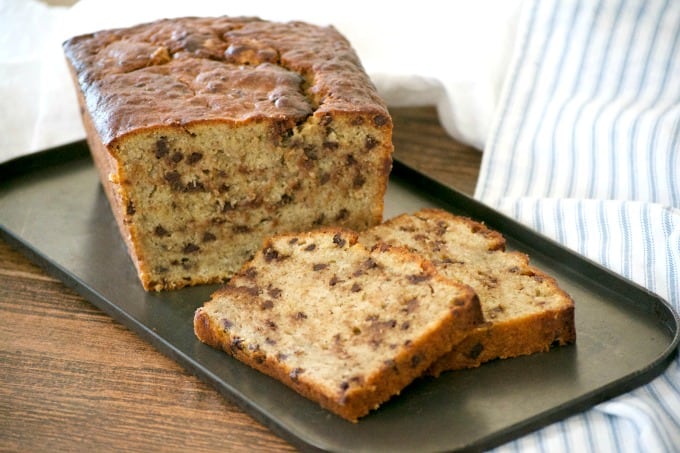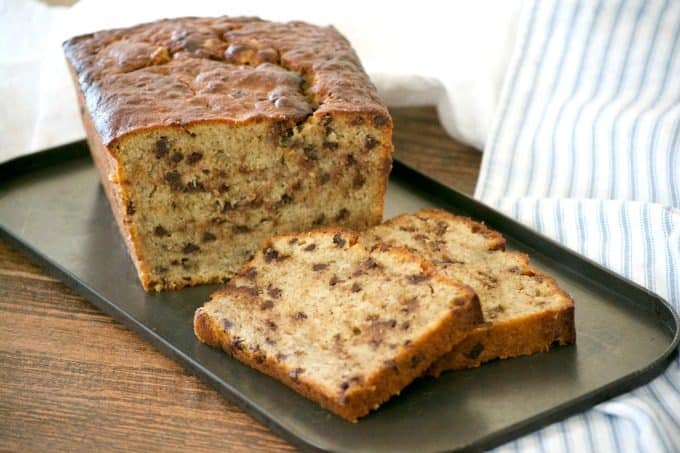 Based on how many recipes I have here on the blog, it's very safe to say that I really like banana bread.
Yeah. It's one thing my mother made when I was growing up that I really fell in love with. From Brown Butter Rum Banana Bread to Chai Banana Bread, I love it all.
Both the taste and the aroma take me back to my mom's kitchen. I know I'm not the only one who grew up with their mothers or grandmothers making banana bread every time a bunch of bananas was left on the counter too long.
Even before I started baking regularly I was known to make banana bread pretty regularly.
A loaf of banana bread is just complete comfort food to me. The smell as it's baking, the butter melting into the warm slice and that magnificent taste; it doesn't get any more satisfying than that.
Pair it with a cup of coffee or tea and you've got yourself an ideal breakfast, snack or dessert.
SAVE THIS CHOCOLATE CHIP BANANA BREAD TO YOUR FAVORITE PINTEREST BOARD!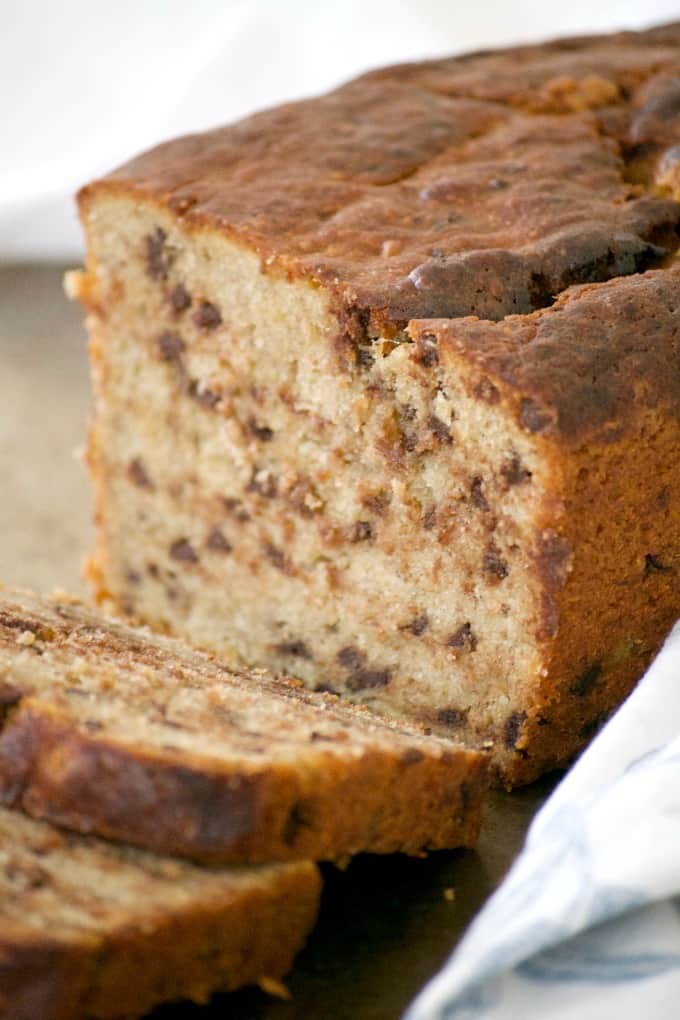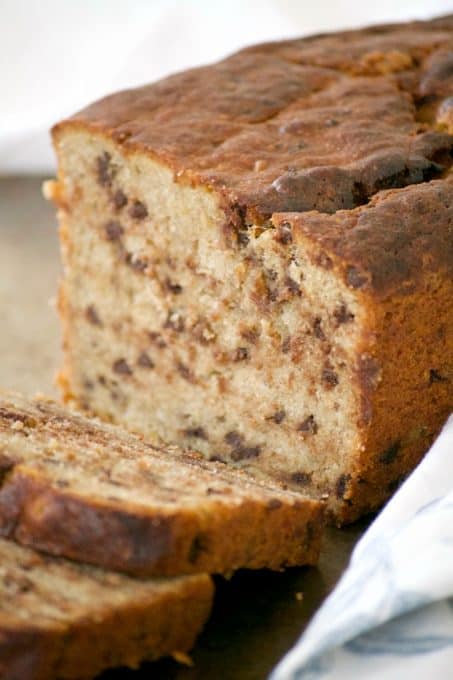 Banana Bread Recipe
I, myself have made quite a few loaves of it in my day. I think this Blueberry Banana Bread was one of my favorites. Who knew that combining blueberries with bananas would be so good??
Chocolate and bananas always go so well together, too! But why just have chocolate when you can make it Double Chocolate Banana Bread? I mean, DUH! Or, if you'd rather be a little more health-conscious and feel like you're doing your body good while eating a few more slices, then this Quinoa Banana Bread is for you.
Regardless of which one you make, if you're a banana bread lover I think you'll enjoy them all.
SIGN UP FOR THE WEEKLY
365 DAYS OF BAKING & MORE
NEWSLETTER BELOW!
Peanut Butter Banana Bread
When I was a kid, I used to love peanut butter toast with banana slices on top. Who am I kidding? I STILL love my toast this way.
My very favorite peanut butter toast has chocolate chips sprinkled on top along with the banana slices. Never was there a more perfect trio than chocolate, peanut butter and bananas.
After years of loving banana bread recipes with chocolate chips, I wondered why I hadn't yet tried making peanut butter banana bread.

Using buttermilk for extra moisture and plenty of bananas, this banana bread might just become your new favorite. It's not too sweet but the chocolate chips definitely make each slice taste a indulgent.
For best results, I recommend using very ripe (almost over ripened) bananas in your banana bread. You might just want to throw a few extra bananas in your cart every time you grocery shop; they'll ripen fast and then you'll just HAVE to make a loaf or two of banana bread.
Tragedy.
Waste not, want not, right?
You can never have too much banana bread, in my opinion. Plus, loaves of banana bread freeze beautifully! Make a couple batches and store one on the freezer for next time you have company.
This bread is amazing just as is but is also divine toasted and topped with warm butter. Are you ready for a slice yet?
For this Peanut Butter Chocolate Chip Banana Bread recipe, I used these bowls, this baking pan, and these measuring spoons.
Peanut Butter Chocolate Chip Banana Bread
In case you can't get enough of that peanut butter and banana combo of flavors, check out these Peanut Butter Banana Muffins and Banana Peanut Butter Chip Pancakes next.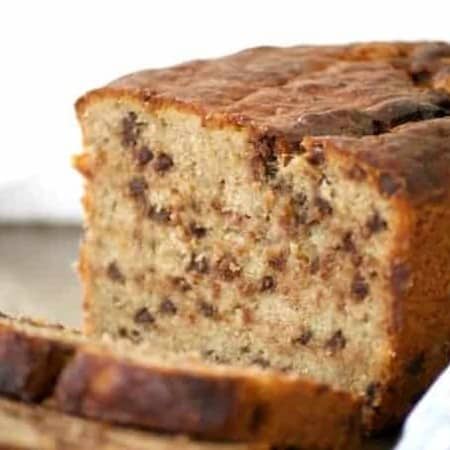 Peanut Butter Chocolate Chip Banana Bread
Better than regular banana bread, this easy and delicious Peanut Butter Chocolate Chip Banana Bread will bring you back to Grandma's kitchen and beyond!
Ingredients
2 cups all-purpose flour
1 cup sugar
1 ½ teaspoons baking powder
½ teaspoon baking soda
¼ teaspoon nutmeg
¼ teaspoon kosher salt
1 cup mini chocolate chips
2 eggs
½ cup creamy peanut butter
¼ cup buttermilk
4 medium bananas
½ cup unsalted butter melted
Instructions
Preheat oven to 350 degrees F.

Prepare a 9 X 5-inch loaf pan by greasing the bottom and only halfway up the sides.

In a large bowl, whisk together the flour, sugar, baking powder, baking soda, nutmeg, and salt.

Mix in the chocolate chips.

In a medium bowl, beat the eggs. Add the peanut butter and combine thoroughly.

Add the buttermilk and bananas, mixing well after each addition.

Mix in the melted butter.

Slowly pour the liquid into the dry ingredients and combine until just mixed.

Pour batter into prepared baking pan and bake for 55 - 60 minutes or until a toothpick inserted into the middle comes out clean.

Allow to cool in pan for 10 minutes before turning out onto a wire rack to cool completely.

Bread is best and easiest to cut when stored in tin foil overnight and eaten the next day, but it's also really good warm with some butter melting into it.
Nutrition
Serving: 1g | Calories: 396kcal | Carbohydrates: 54g | Protein: 7g | Fat: 18g | Saturated Fat: 9g | Cholesterol: 50mg | Sodium: 172mg | Potassium: 300mg | Fiber: 3g | Sugar: 32g | Vitamin A: 343IU | Vitamin C: 4mg | Calcium: 61mg | Iron: 2mg
Did you make this recipe?
Share it with me on Instagram and make sure to follow me on Pinterest for more recipes.
If you like this Peanut Butter Chocolate Chip Banana Bread, then you'll enjoy…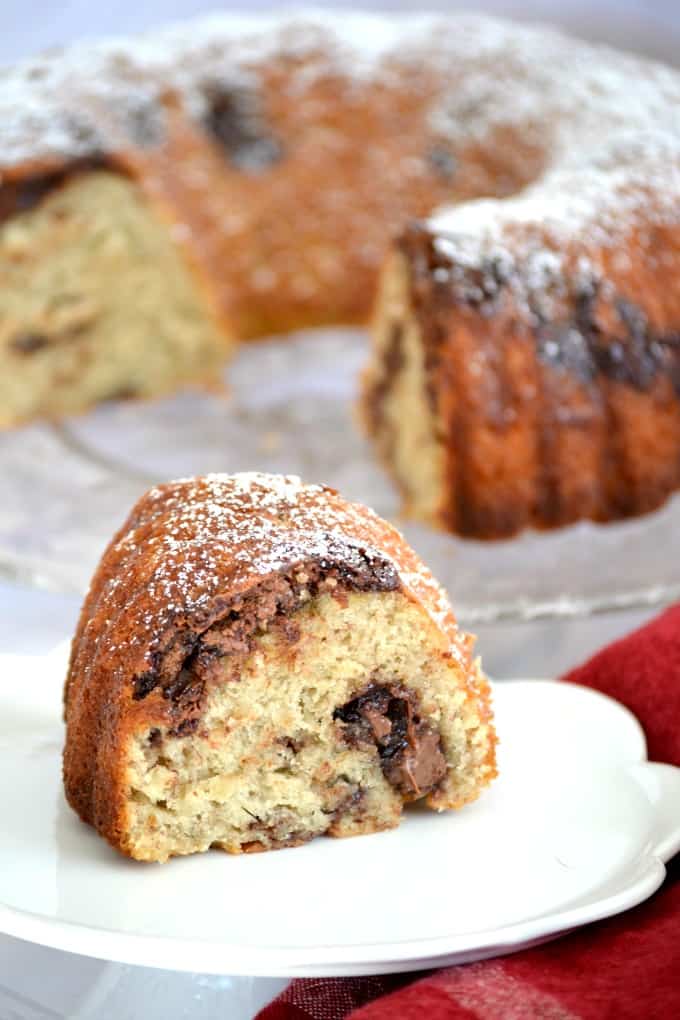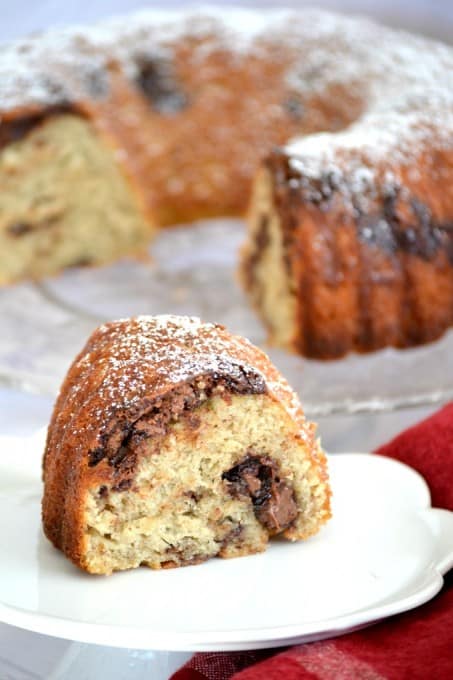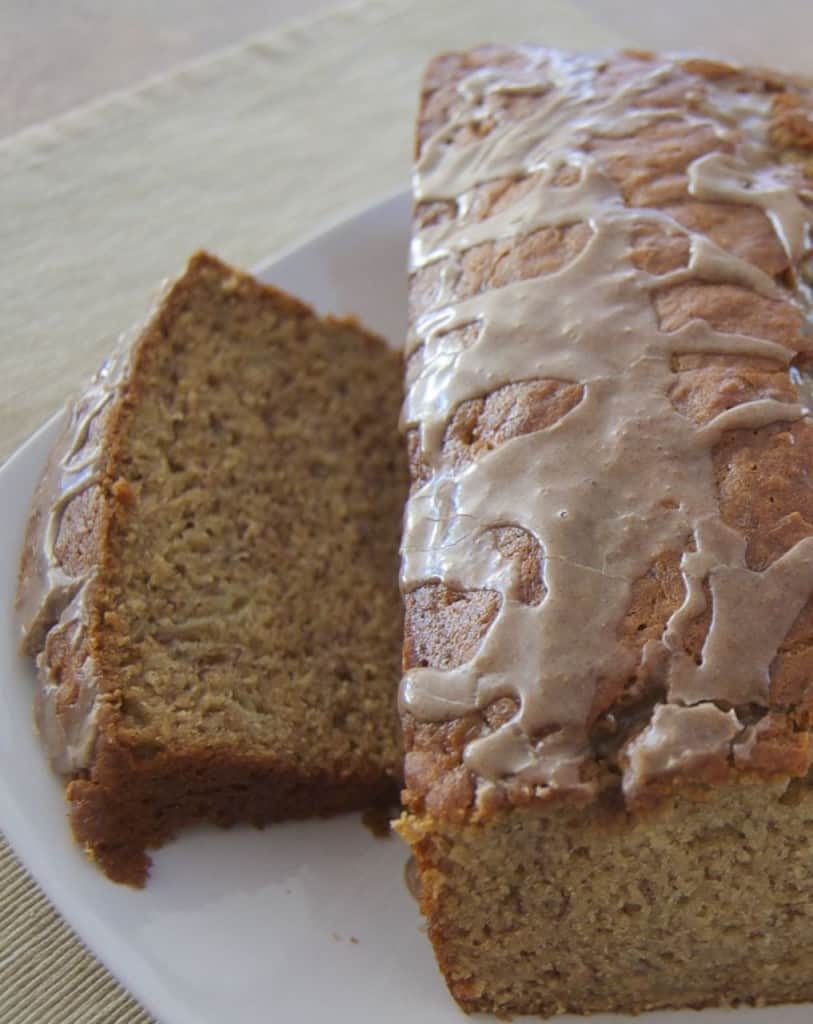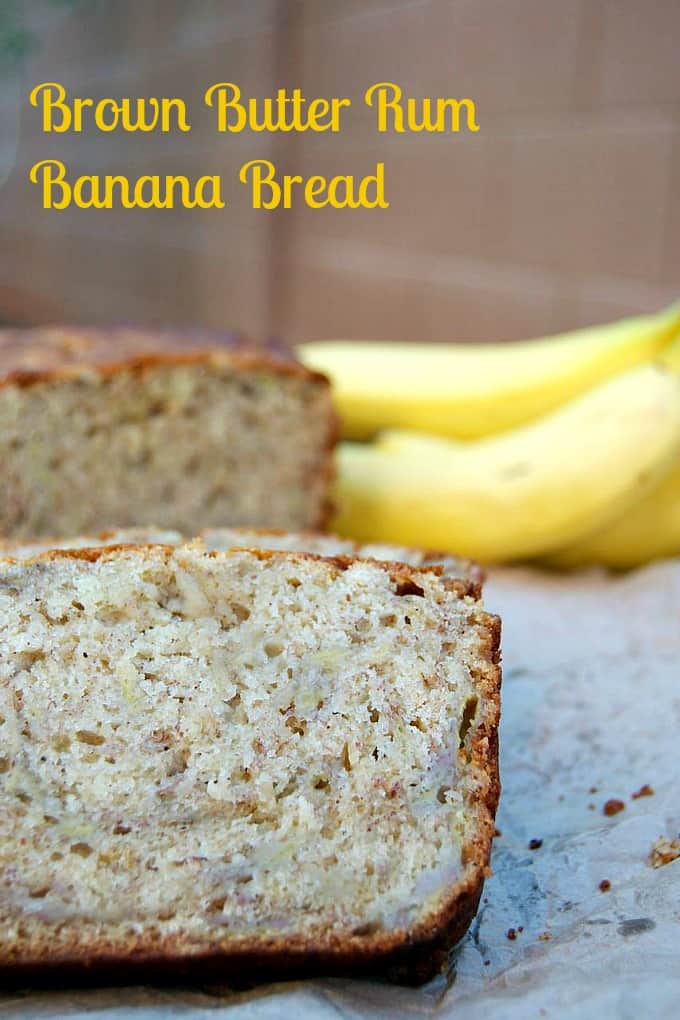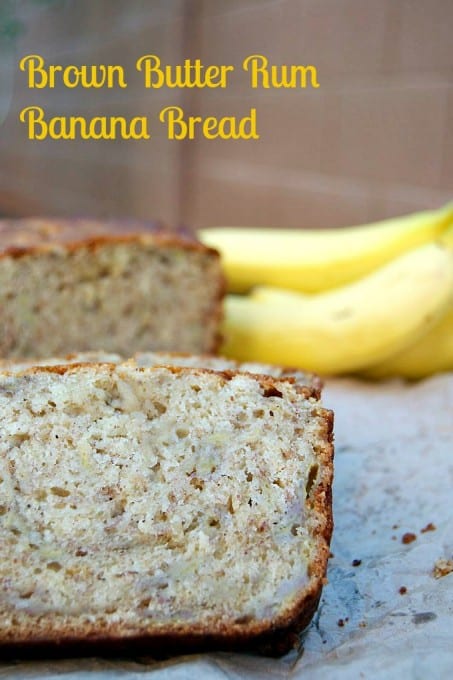 Quick Breads
Need ideas for quick breads that aren't banana based? Try Chocolate Chunk Pumpkin Bread that's full of fall flavors in morsels of sweet chocolate.
Zucchini Bread is a fabulous way to use an abundance of garden zucchini! For a taste of something tropical, bake up a loaf of warm Pineapple Bread and pretend you're on vacation with every bite.
Reader Interactions