Banana Peanut Butter Chip Pancakes – pancakes with bananas and peanut butter chips make for an unbelievable breakfast!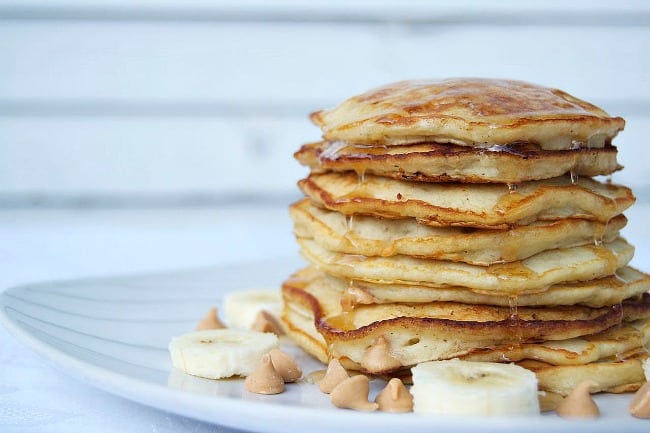 Pancakes for dinner.
Here at the 365 homestead, we have breakfast for dinner at least once a week, but probably not more than that.
Breakfast is one of our favorite meals, so why not have it for a meal besides in the morning? Think out of the box! Life is exciting and meant to be lived!
These pancakes aren't going to be the fluffiest you'll ever make, but they're so doggone delicious that that won't even matter.
SAVE THIS PANCAKE RECIPE TO YOUR FAVORITE PINTEREST BOARD!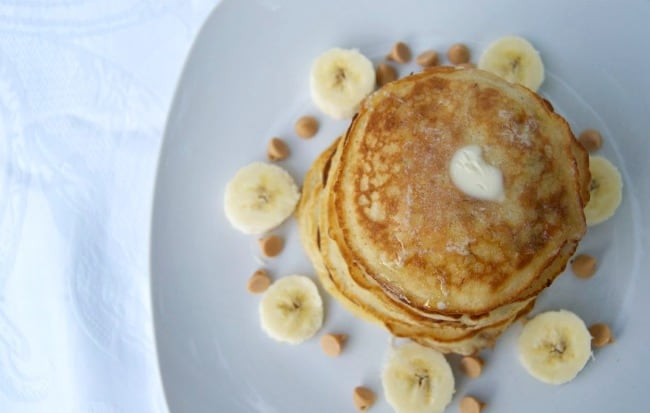 I wasn't too sure if I was going to like these because I have this thing about bananas.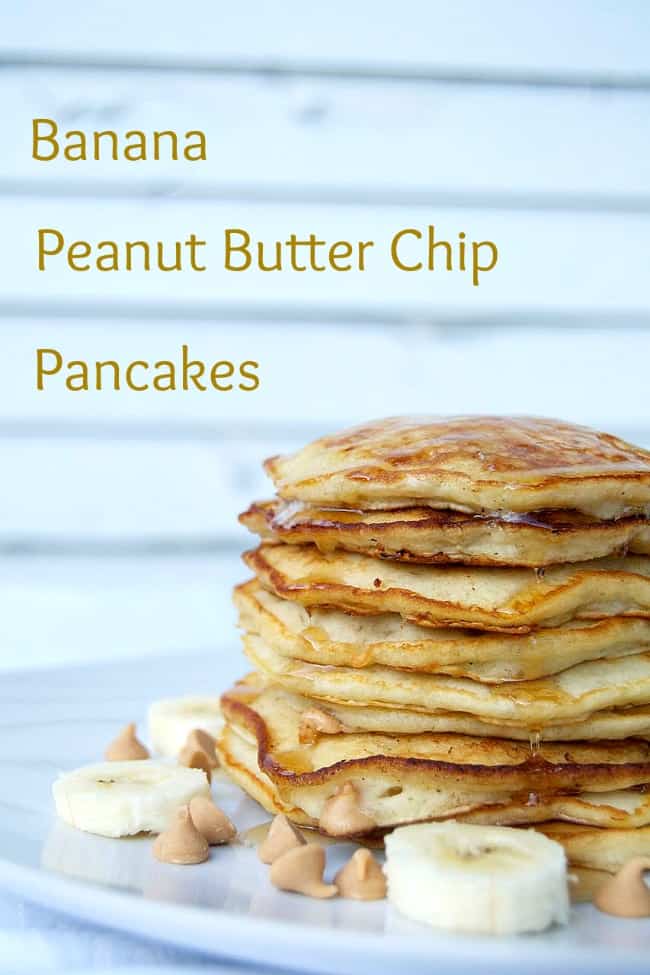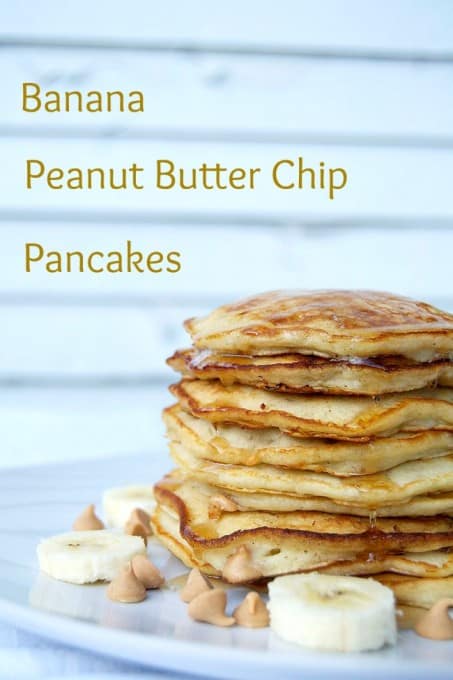 It's not that I don't like them because I love them. Ok, well maybe not love them.
I like to eat one in the morning on the way to work.
I'll eat them in Banana Bread, like this Quinoa Banana Bread or Chai Banana Bread.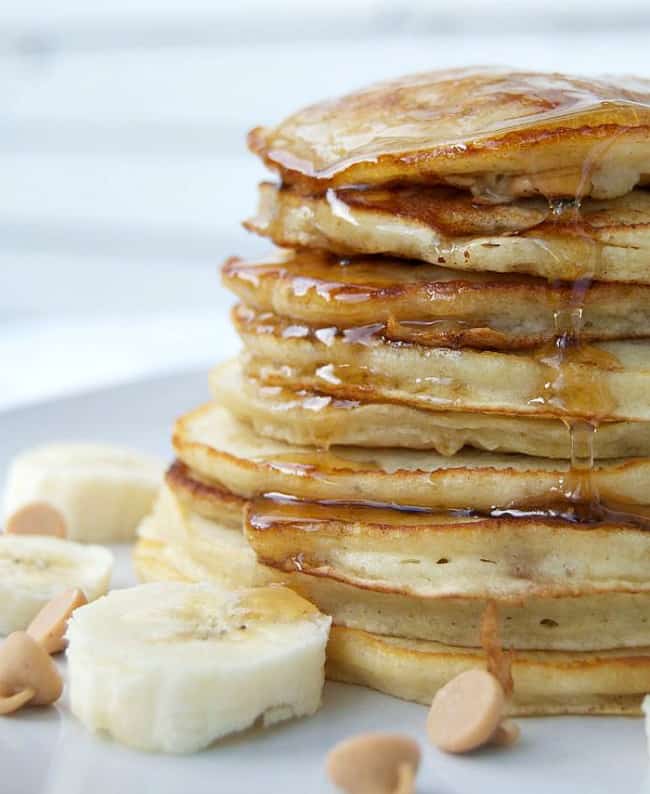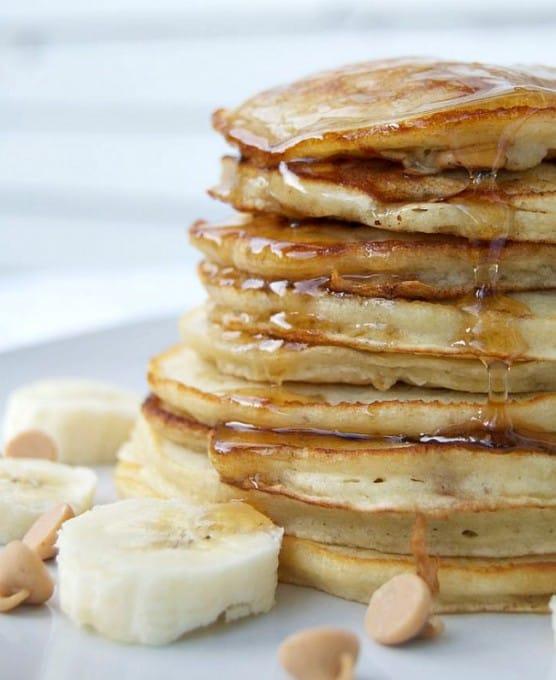 However, I can't stand them in drinks or smoothies. My daughters make fun of me because of it. They say I'm weird.
Ok, so I suppose I am.
But I can definitely eat them in these pancakes!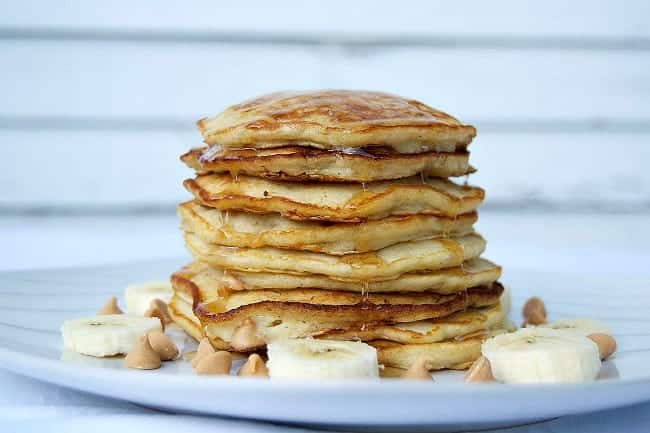 Banana Peanut Butter Chip Pancakes
Ingredients
2 cups flour
1 tablespoon sugar
1 teaspoon salt
¾ teaspoon baking powder
1 teaspoon baking soda
2 cups milk
1 egg
1 tablespoon unsalted butter melted
½ cup mashed banana
1 cup Reese's Peanut Butter Chips
additional butter for spreading on the griddle
banana slices and maple syrup for serving
Instructions
In a large mixing bowl, whisk together the flour, sugar, salt, baking powder and baking soda.

In a medium bowl, beat the egg. Mix in the milk, and melted butter.

Whisk the wet ingredients into the flour mixture until well combined.

Mix in the mashed banana.

Heat a griddle on medium-high heat. It will be hot enough when butter spread onto it starts to bubble.

Using slightly less than 1/4 cup of batter, pour gently onto griddle.

Scatter some peanut butter chips throughout the batter of each pancake.

When the batter starts to bubble and turns slightly dry, gently flip it over with a spatula.

Allow pancake to remain on the griddle for another minute or two until completely cooked through.

Serve with maple syrup and banana slices.
Did you make this recipe?
Share it with me on Instagram and make sure to follow me on Pinterest for more recipes.
Oh, believe me when I say you need these in your life. Elvis would have loved them!
I think you will, too.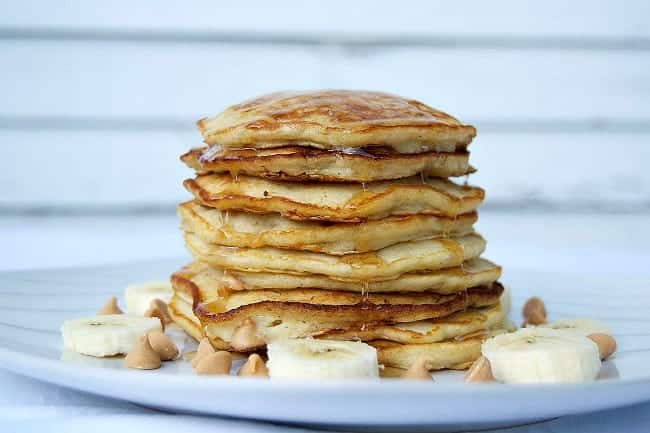 I rate everything on a scale of 1 -4 and these Banana Peanut Butter Chip Pancakes earned 4 rolling pins!!
WOO HOO!!
I started eating them right as I took the first one off the griddle and man, oh man! I was pleasantly surprised that I liked it as much as I did.
I'm so excited – I can eat a banana in my pancakes!!! And those peanut butter chips…
Who says you just have to use them in cookies or desserts? Not me!
It's the little things in life. haha
If you like these then you'll love…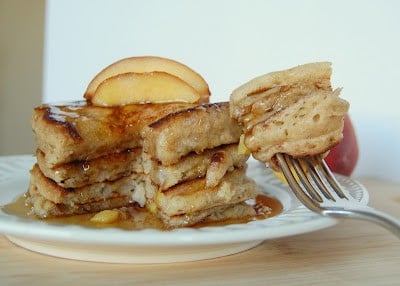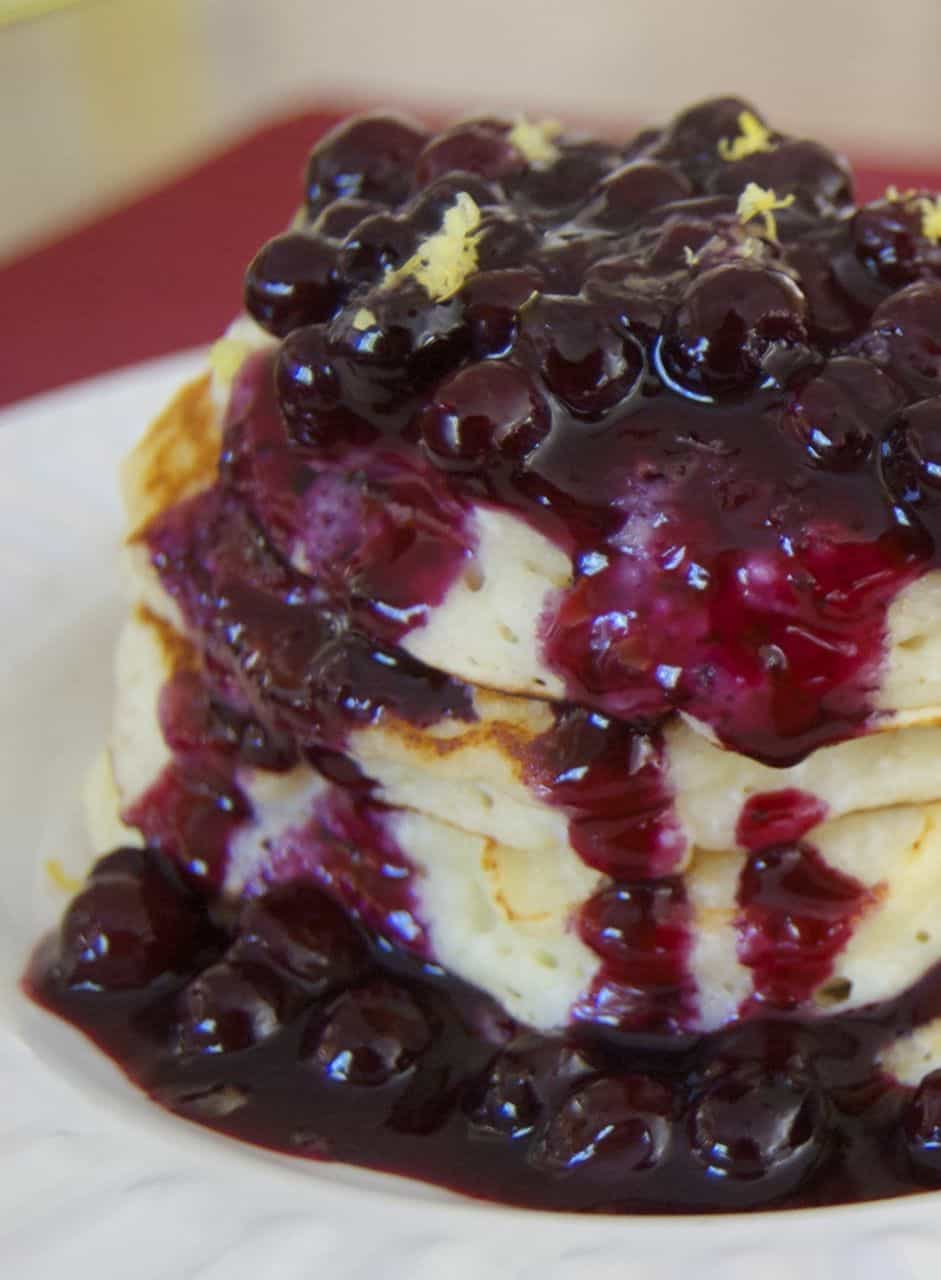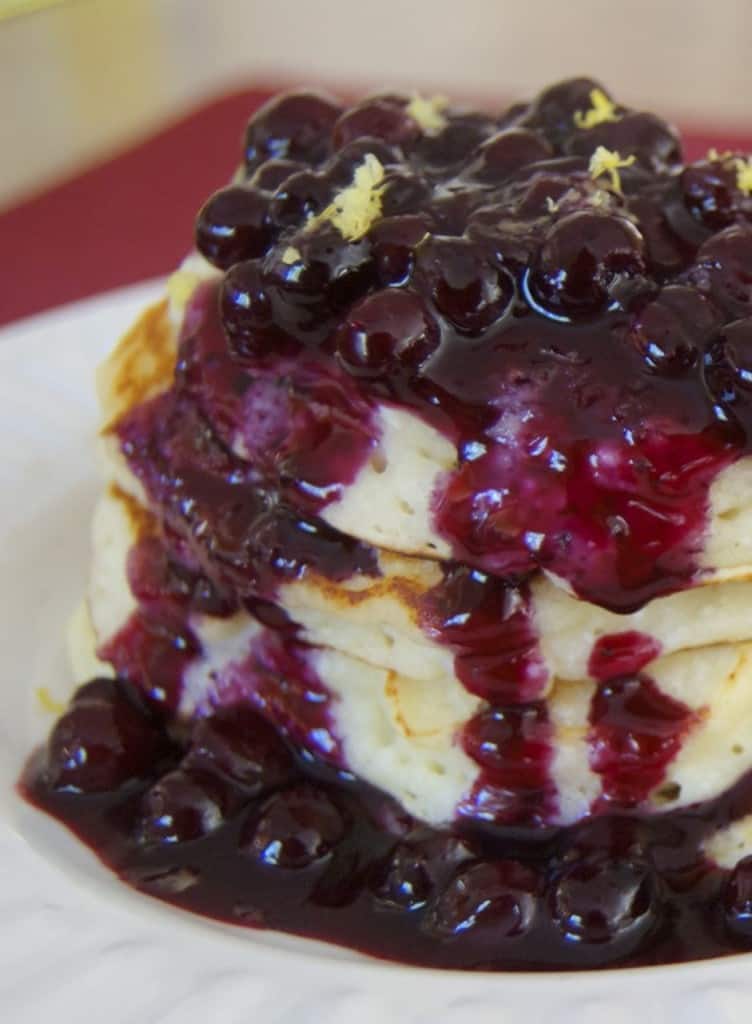 Reader Interactions