Orange Ricotta Muffins with Strawberry Jam – muffins made with ricotta cheese, flavored with orange zest and filled with strawberry jam.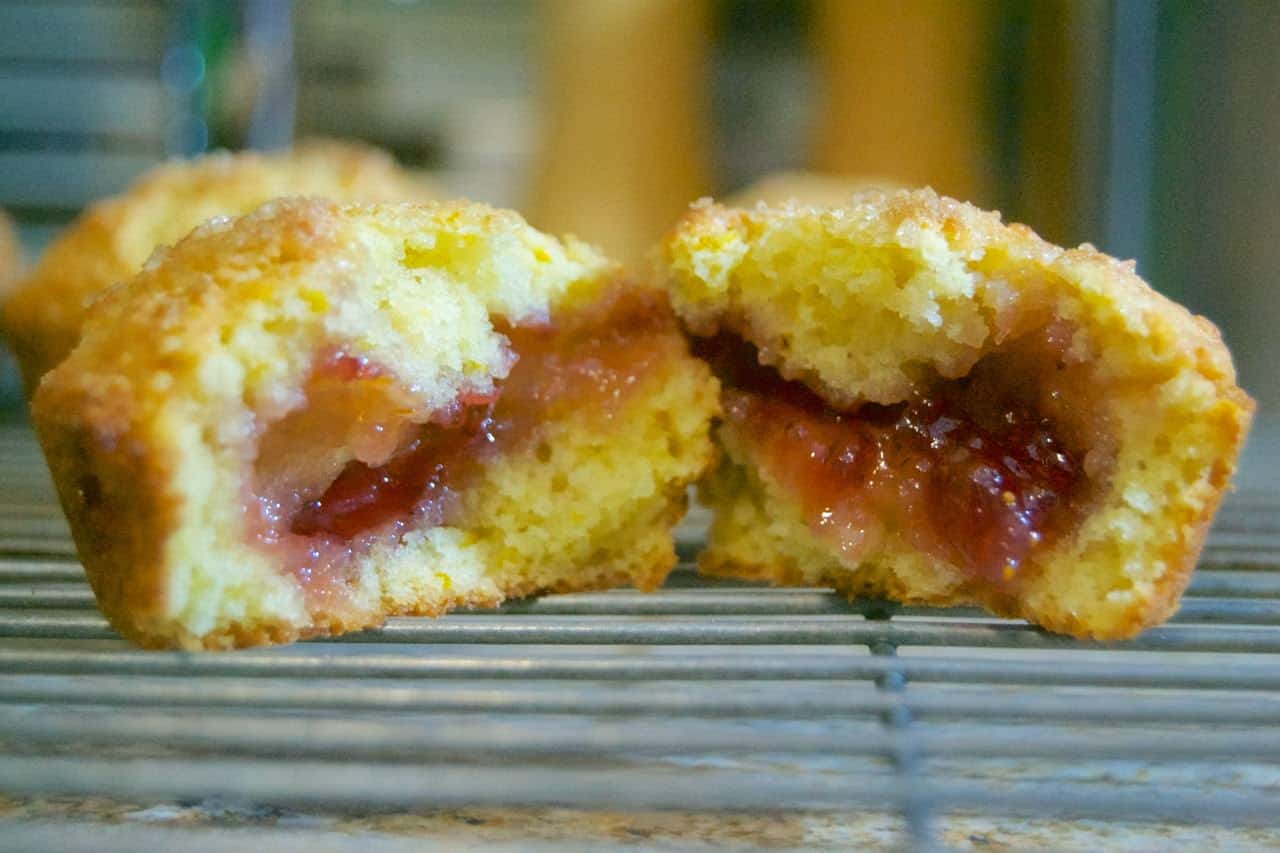 FINALLY!!!!


I now know how to fill a muffin tin without the muffins coming out of the oven all wonky-like, uncooked and blobby looking!!
HOORAY!!!
It's the little things in life, really.
See, who didn't say practice makes perfect.
Ok, they may not be perfect, but that's what this 365 Days of Baking is all about, just trying new things, experimenting and showing YOU that YOU can do this, too (and, of course, learn from my mistakes)!
These pictures are not looking as I would like them to because I was running out of natural light, so I'll take more and post them tomorrow. They don't do them justice.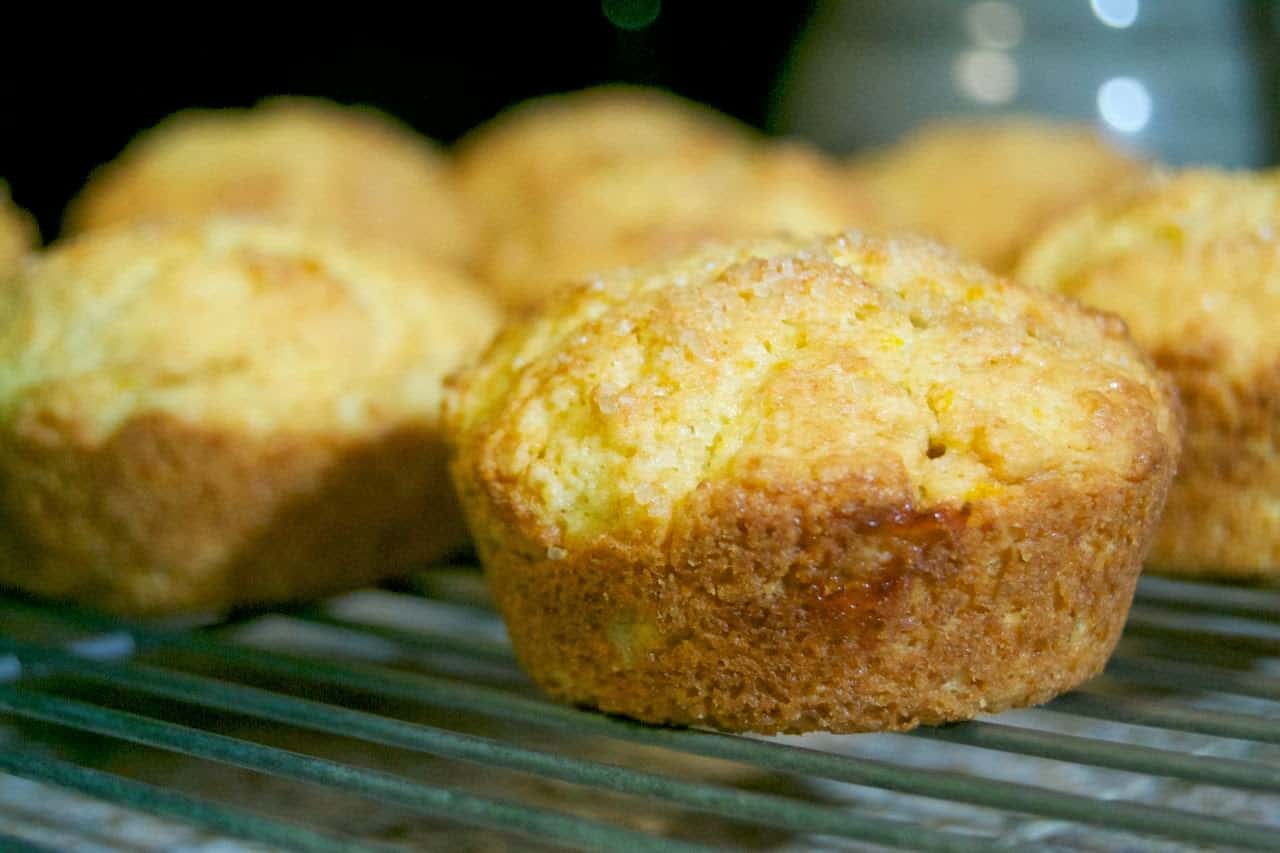 I also think my muffin tin is reflecting the fact that it's dated.
I mean, LOOK at how pathetically small these muffins are! REALLY????
They look more like glorified muffin tops instead of regular muffins.
I made 18 muffins with this batter, but the original recipe says it makes 12, so I'm going with that.
The majority of muffins I've seen in my life are NOT this small, so I'm thinking it's seen it's last muffin making day. Time to retire the old bat. She's done.
I'll be making a trip to the store tomorrow for a new one.
If you haven't checked us out yet on YouTube. We've been making a video each day of this baking event, so be sure to subscribe so you don't miss anything!!
I adapted this recipe from here.


Orange Ricotta Muffins with Strawberry Jam – makes 12 muffins
Ingredients
3/4 cup ricotta cheese
2 large eggs
1/2 teaspoon vanilla
8 tablespoons unsalted butter, melted and cooled
2/3 cup sugar
zest of one medium orange
2 cups flour
2 teaspoons baking powder
1/4 teaspoon baking soda
1/2 teaspoon salt
3 tablespoons strawberry jam, divided
Turbinado sugar
Directions
Make sure oven rack is centered in oven and preheat oven to 400 degrees F. Prepare a 12-cup muffin tin by spraying it with cooking spray, buttering each tin or using muffin liners.
In a medium bowl, lightly beat eggs. Whisk the eggs, ricotta and vanilla together. Mix in the melted butter.
In a small bowl, whisk together the flour, baking powder, baking soda and salt.
Place the orange zest into a large bowl and add sugar. Blend the two together using your fingers until the sugar is fragrant and moist with the zest.
Whisk the flour mixture into the orange sugar.
Place the ricotta mixture onto the flour mixture and with a rubber spatula, stir to blend gently, but quickly. Mix together as much as possible, but some of the dry contents may not completely mix in. The batter will also be thick and heavy.
Place one tablespoon of batter in the bottom of each muffin tin, evenly covering the bottom.
Make a small well in the center of the batter and place 3/4 teaspoon of strawberry jam into each well.
Put a tablespoon of batter on top of the jam and gently spread to the sides.
Sprinkle each muffin with Turbinado sugar.
Bake for 20 – 25 minutes until muffins are golden and springy to the touch.
Carefully remove each muffin from the pan and place on a wire rack to cool.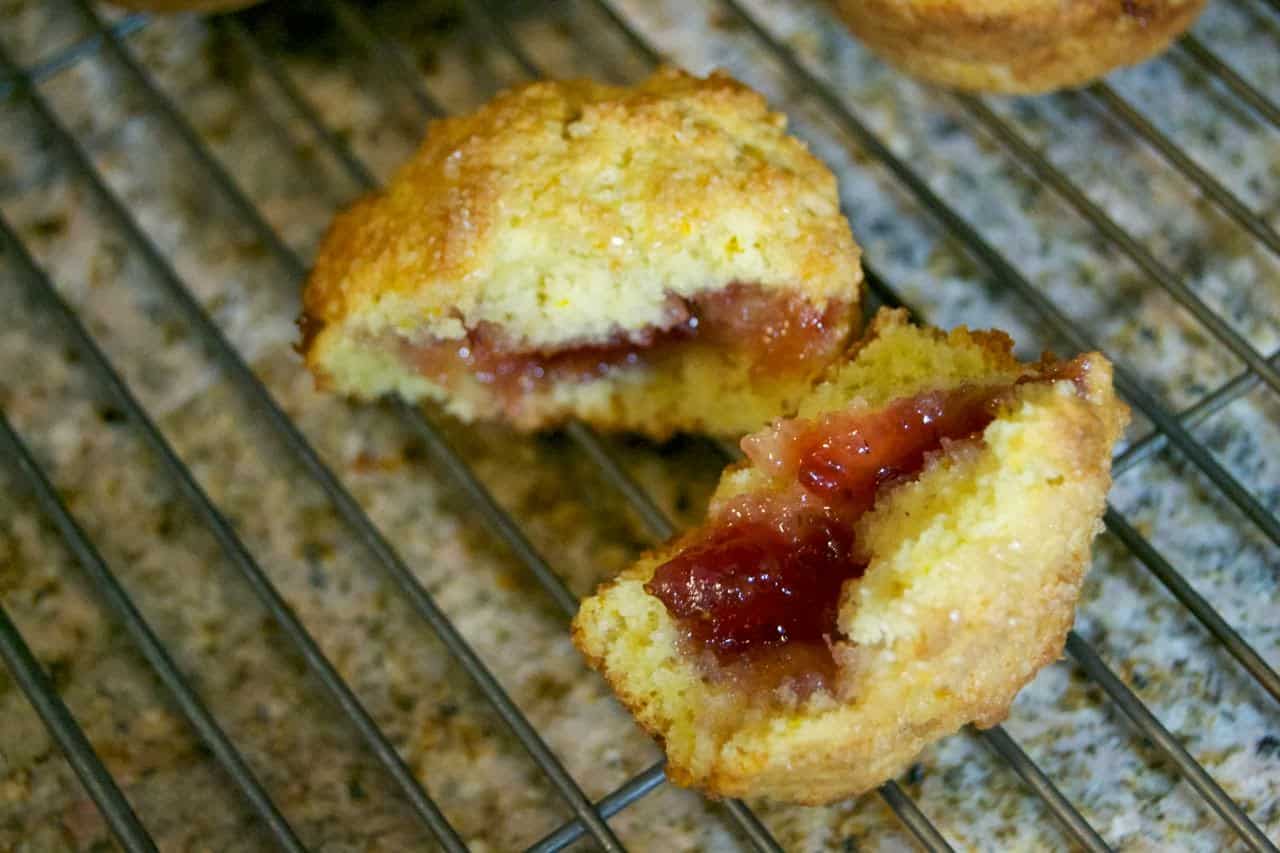 I have to say that I'm pretty darned excited that these turned out as well as they did.
The family really, really liked them.
I think I would have liked them better if I had used lemon zest instead of orange, but it still gave them a great flavor.
I rate everything I make on a scale of 1-4 and these Orange Ricotta Muffins with Strawberry Jam earned 3 1/2 rolling pins.
They were just too stinkin' small!!
I'm just glad I finally know how to fill my muffin tin so that they don't overflow!
Now there's NO limit as to what I can do!!!