Spinach Lasagna Roll-Ups – Lasagna Noodles rolled with ricotta, parmesan, and mozzarella cheese and spinach filling, topped with spaghetti sauce and sprinkled with some more mozzarella.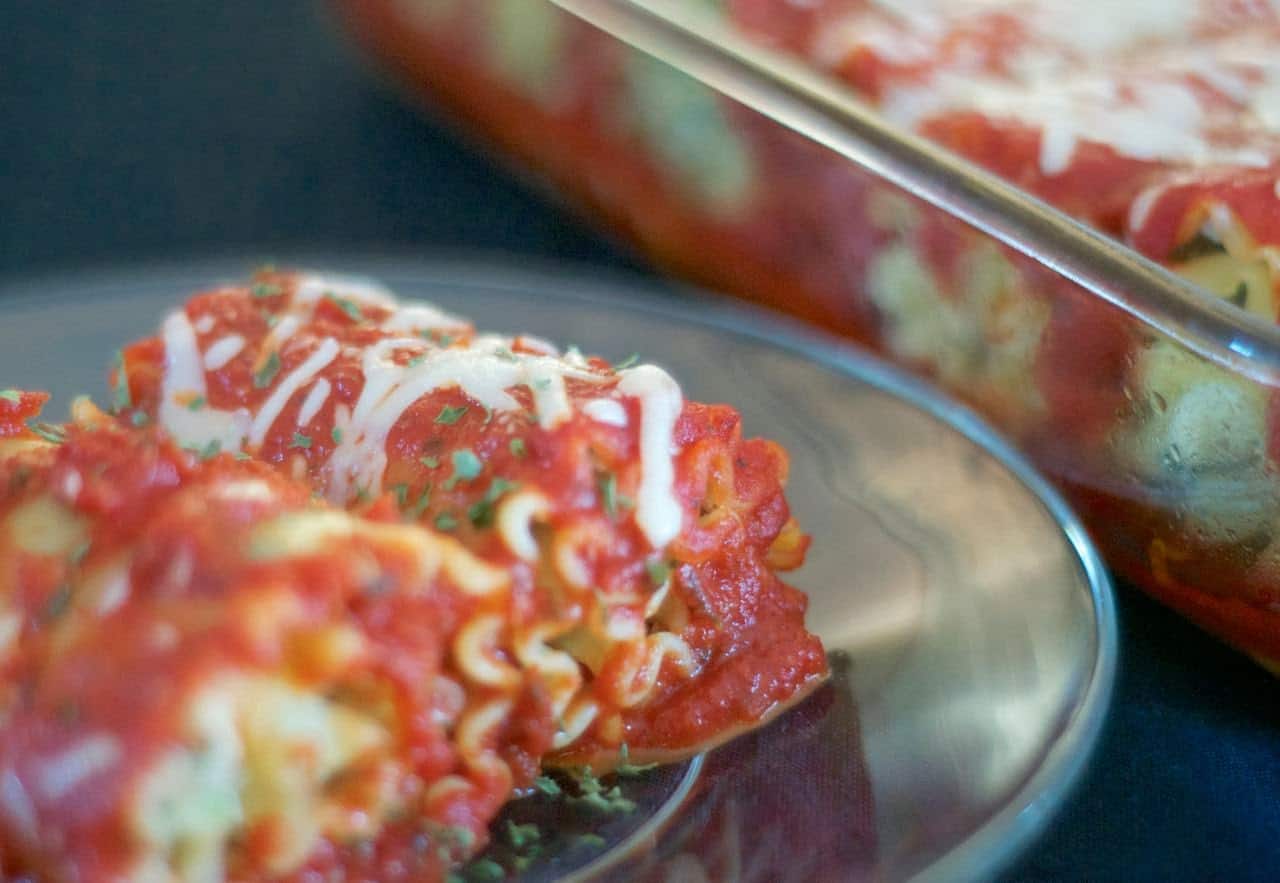 I'm having Internet issues. Big time. And it's so completely frustrating, as I'm sure you can well imagine or have probably experienced it yourself in the past.
It's taking F-O-R-E-V-E-R to load and sort of reminds me of the days of dial-up. Many of you are probably too young to even know what that is. That darn annoying dial tone when we'd want to get on the Internet. Those were the days, hunh?
Yikes!
So, I'm hoping that it will be kind enough to allow me to post this tonight, or at least not post, then SAVE it, so I can post in the morning before I'm off to work. Fingers crossed. Here's to hoping!
I made these roll-ups today. They didn't exactly go as planned as you can see from my pictures, so go off the amended recipe, not from what you see in the pictures. Too many noodles + not enough filling = a really good dinner that the Mr. and son loved, but it just needed more in the middle.
The noodles.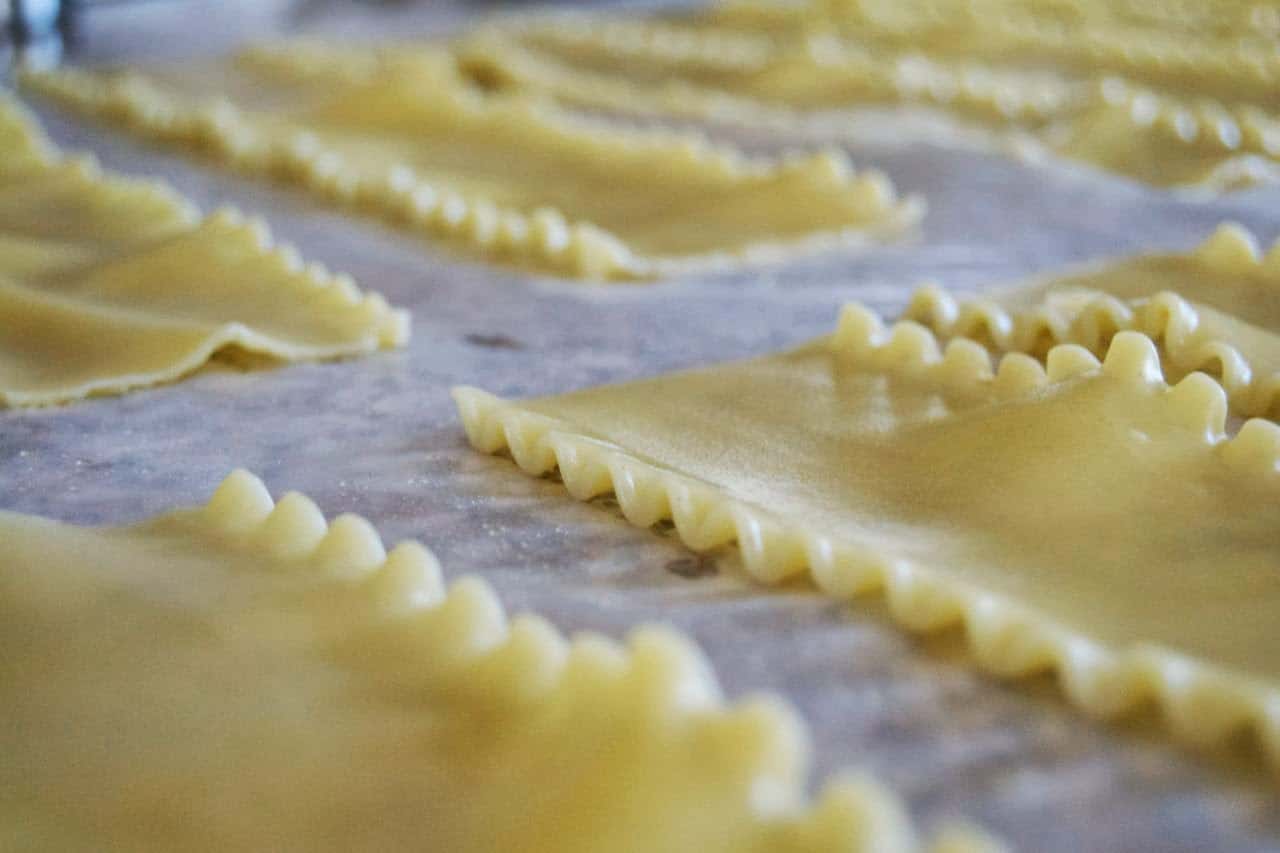 The spinach filling. Put 3-4 tablespoons on each noodle.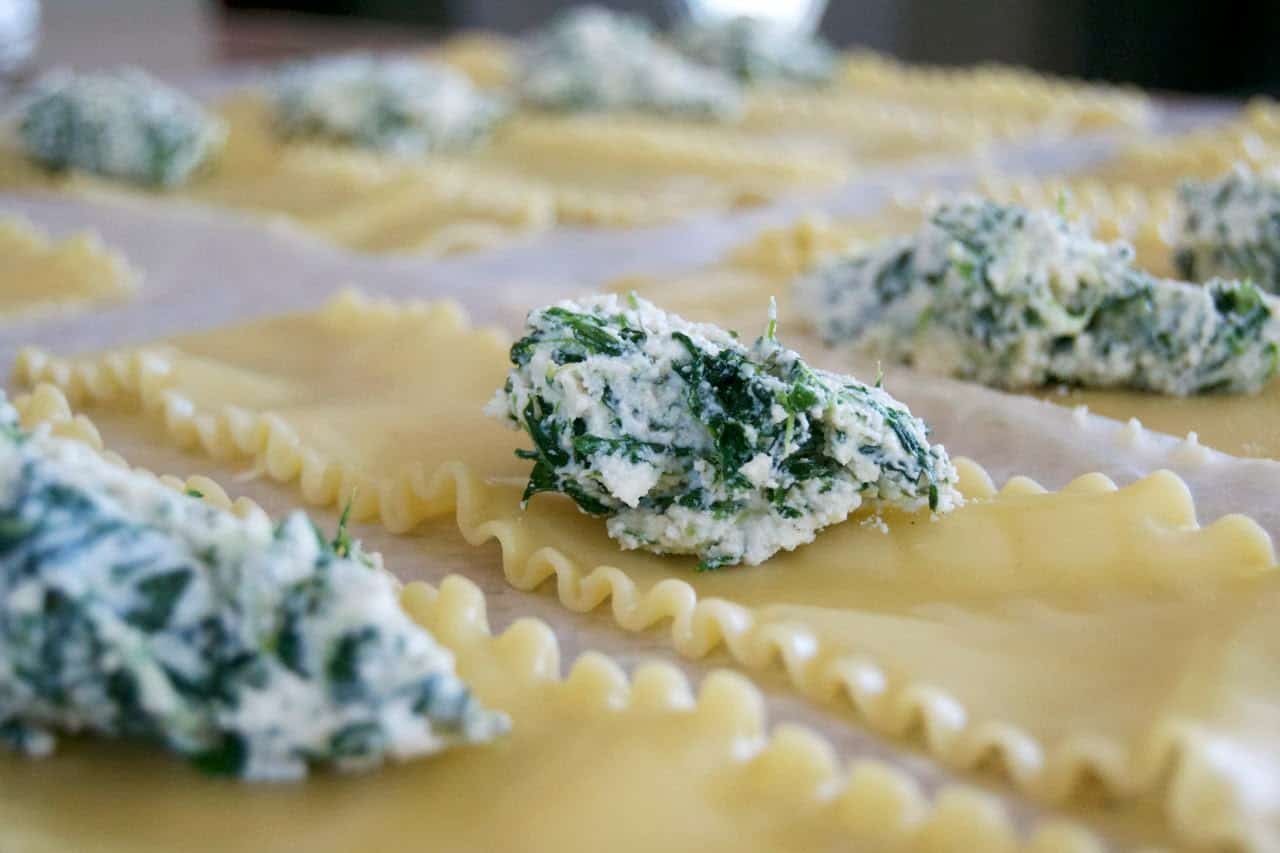 Ready to be rolled. See, not enough filling on each noodle. Use the 10 noodles and you'll have enough filling and cheese. Besides, if I'd used the 4 cups of Ricotta as I was originally planning, they would have been tough to roll because they would have been TOO thick and I would have had to use TWO 9 X 13-inch baking dishes instead of the one because as it was, they all just barely fit.
Follow the recipe, not my lead. haha, I'm only human.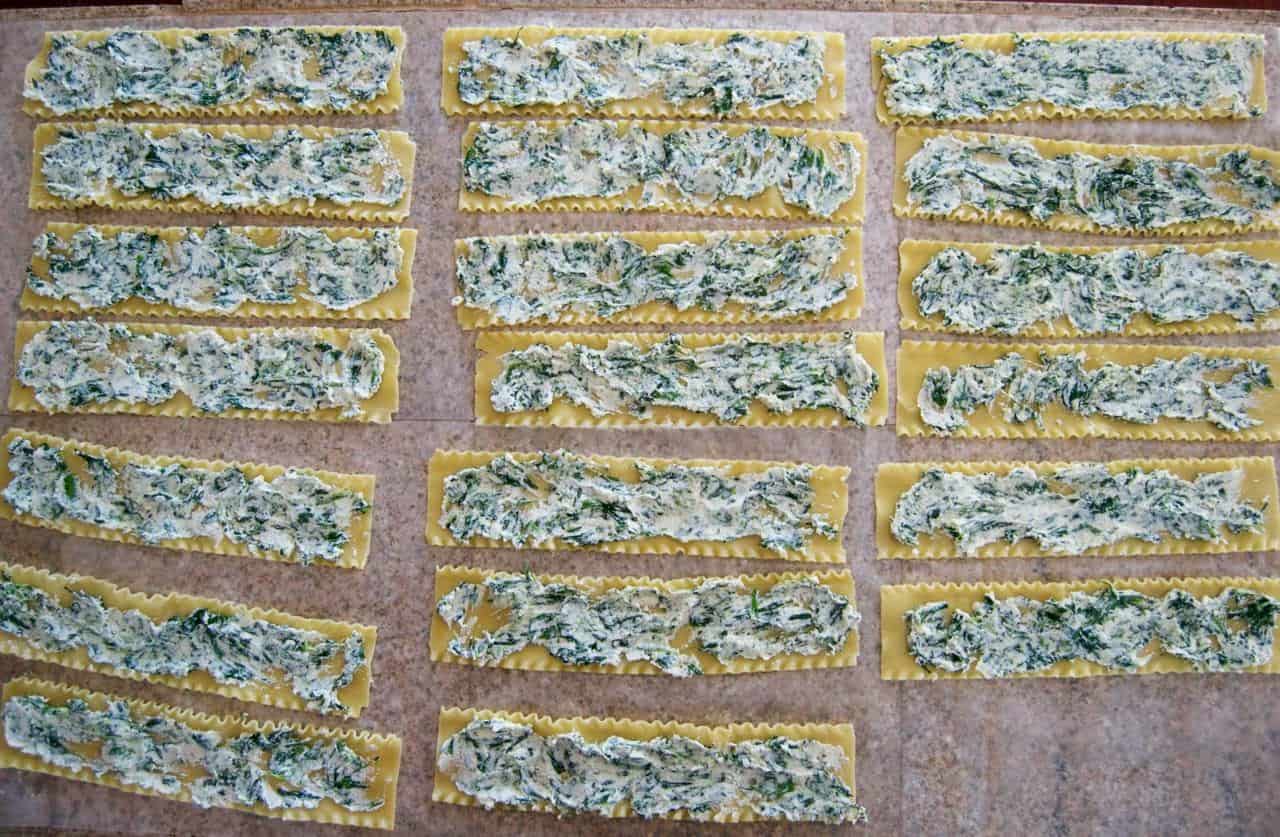 Lotsa noodle, needs more UMPH in the middle.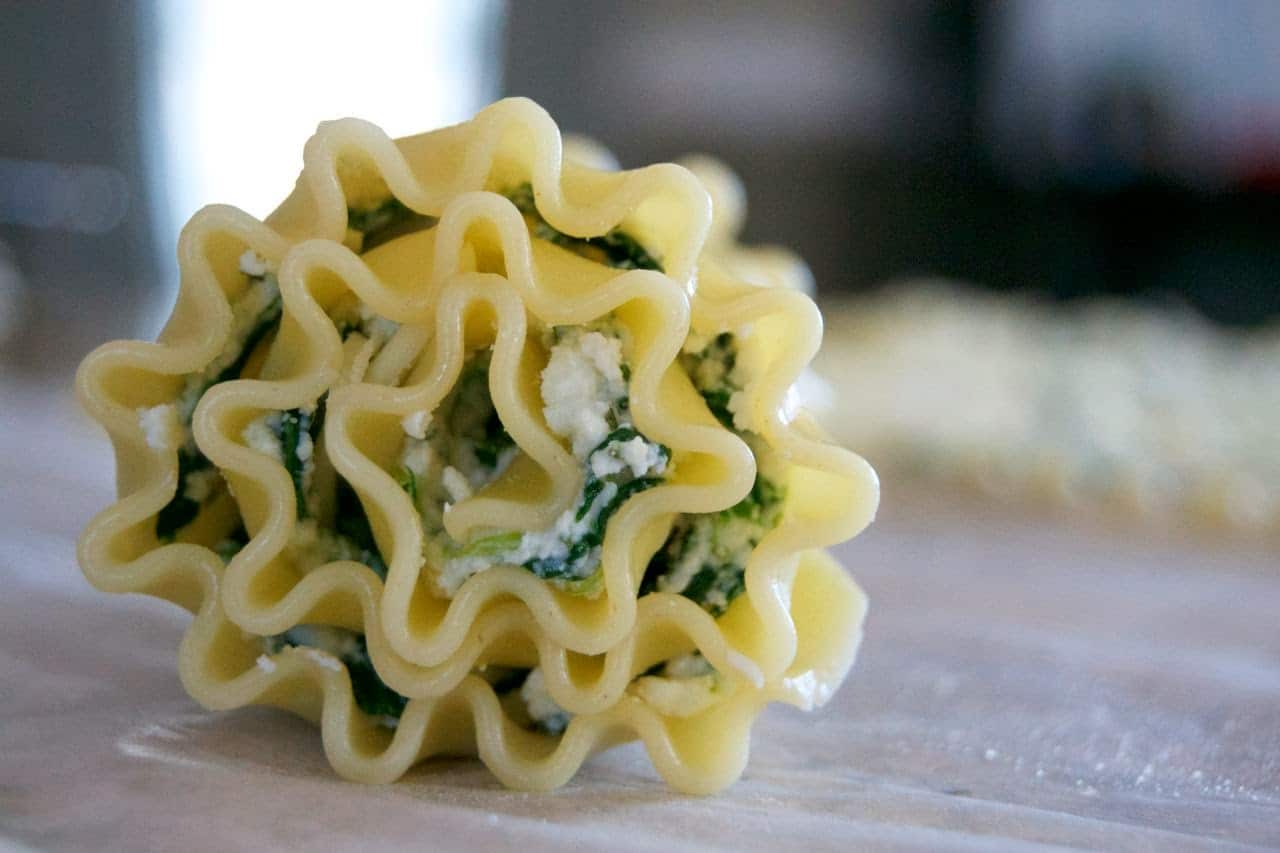 Ready to be baked on Day 8.
This is what happens when you are baking every single day and you're attempting to make up your own recipe (even though I know there are plenty of spinach lasagna roll-up recipes out there. I didn't want to reference one, so I made some errors and of course, was not able to revise because the post has to go up today.
I do believe that what I'll write in the recipe will work just fine though. If not, here's my disclaimer…If you make it and it doesn't turn out or feed 4 people as I think it should, I take no responsibility. hee hee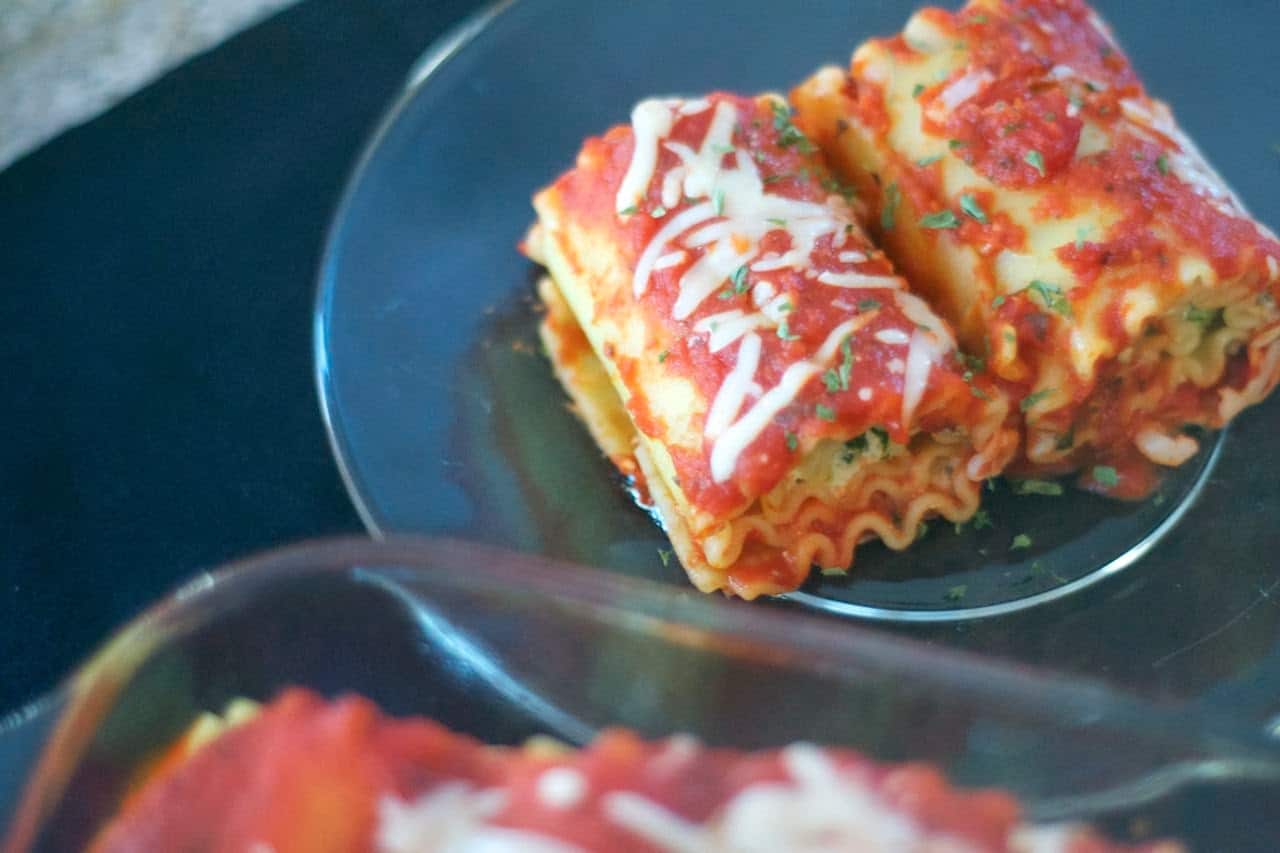 Oh, and when you serve this, make sure you have a salad and some bread to eat with it, and make sure you tell your guests to save room for dessert (just to make sure there really is enough for 4 people should you have some very hungry eaters)!
Oh, and my video editor fell asleep this afternoon and when I went to wake her for dinner she wanted to sleep some more and she still isn't up, so we'll see about getting the video up tomorrow after we all get home from work.

Spinach Lasagna Roll-Ups – serves 4
Ingredients
10 lasagna noodles (are about 20 in the package – save for another dinner)
2 cups part-skim Ricotta cheese
1/2 cup grated Parmesan cheese
1 egg
1 tablespoon parsley
1 9 ounce package chopped spinach, thawed
2 cups Mozzarella cheese, 1/4 cup reserved for topping
1 26 ounce jar spaghetti sauce
Directions
Preheat oven to 375 degrees F. Prepare a 9 X 13-inch baking dish by spraying it with cooking spray.
Cook 10 lasagna noodles according to directions in salted boiling water.
Drain and place flat on wax paper sprayed with cooking spray until ready to roll.
In a medium bowl, beat egg and add Ricotta and Parmesan cheeses, and parsley. Mix until well combined.
Add spinach and thoroughly mix.
Pour half of the spaghetti sauce into the prepared baking dish and spread to evenly coat the bottom.
Place 3-4 tablespoons of filling on each noodle and spread evenly to coat.
Sprinkle the 1 1/2 cups of Mozzarella cheese over the noodles, dividing it evenly among them.
Beginning at a short end, roll the noodle up and place into prepared baking dish.
Cover noodles with remaining sauce.
Cover with tin foil and bake for 30 minutes.
Remove from oven and uncover. Sprinkle remaining Mozzarella cheese and bake uncovered for 5 minutes more, or until cheese has melted.
I rate everything I bake on a scale of 1-4 with 4 being the best and these Spinach Lasagna Roll-Ups earned 3 1/2 rolling pins. The men in my life thought they were truly delicious, and I even screwed them up.
I had boiled the WHOLE package of lasagna noodles and therefore there wasn't enough filling, so as you saw from the picture above, it looked like there was much more noodle than there was filling.
True that. So, I amended the recipe to reflect what I thought should be fixed. I do believe I already told you this though. I'm tired and now I'm starting to lose it. haha
Also, when I baked them, I didn't cover them with tin foil. Do that. My noodles got a little hard and the cheese in the middles hadn't completely melted as I thought it should. I just stuck the pan with the Mozz. on top and baked it for 30 minutes.
Follow the recipe. Don't do as I did. I'll save you the trouble. It's not that they weren't edible or really good. They just needed some minor adjustments.