MILKY WAY Simply Caramel Bites Breakfast Rolls – breakfast rolls filled with whipped cream cheese and chopped MILKY WAY Simply Caramel, drizzled with milk chocolate and caramel. A great treat to serve for brunch on Easter!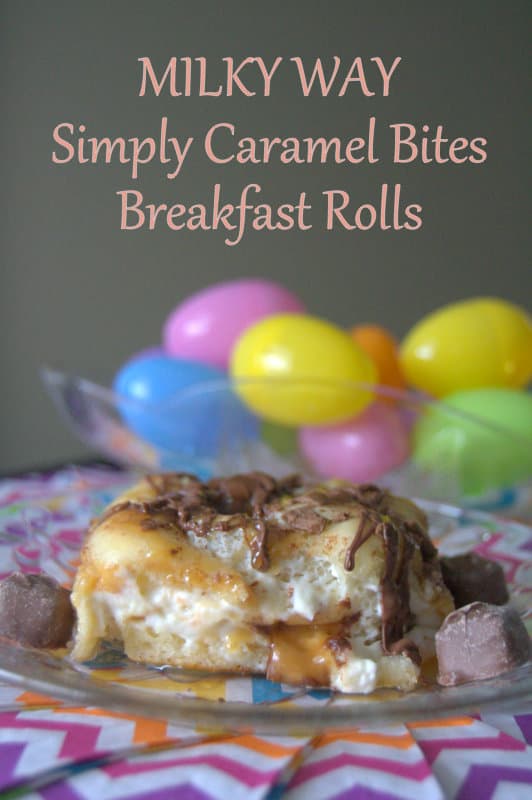 This family has fond memories of Easter, especially of the food we've shared over the years. At our family gatherings, there have been many wonderful recipes handed down through generations of dinners and desserts and this year I do believe I've added another to our list.
I am a member of the Collective Bias® Social Fabric® Community. This shop has been compensated as part of a social shopper amplification for Collective Bias and its advertiser. All opinions expressed are that of my own.
I can't remember exactly when we started having these family gatherings with Mr. 365's extended family because we've been married for almost 24 years, but I know it's been at least since our kids were under the age of 5.
And when I say extended, I mean extended – his aunts, uncles and cousins and their kids on his mother's side of the family.
We would gather at his grandparent's house, with family arriving a few days before and staying a few days after Easter. It was a huge celebration over the course of the weekend with over 50 of us in that house celebrating Easter.
All the family, the relationships we have with one another and creating many wonderful memories. We'd go to Church in the morning, return home for the Easter Egg hunt in the yard and then have a huge meal for dinner.
Grandmom or Gigi, as she was lovingly called by her great-grandchildren, unfortunately, passed away a few years ago. The house was sold as well. Consequently, the Easter gatherings have since stopped. Though, they will fondly be remembered by all of us for many years to come.
SAVE THESE MILKY WAY BITE ROLLS TO YOUR FAVORITE PINTEREST BOARD!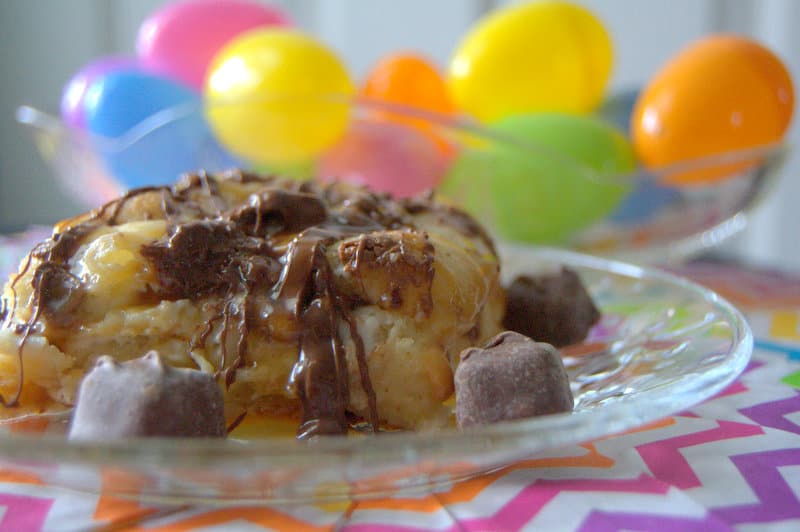 Like that one Easter.
The adults were downstairs and the kids were running amuck as they usually do at large gatherings, playing with siblings, cousins, second and third cousins and just having a grand ol' time. We'd take turns checking on them every so often, especially if we heard one of our own cry out.
Then about 9 o'clock, there was a knock at the door. It was a policeman, saying that someone had called 911 and had then hung up. So, he came to make sure everything was ok.
Kids playing with the upstairs phone definitely made that Easter one to remember with Gigi and the police officer giving all of the youngin's a talking to about how to use the phone appropriately, that it's not a toy and when we should be calling 911.
We'd also celebrate his grandmother's birthday that weekend, too. One year, I believe it was for her 95th, we'd sat her down at the table and everyone gathered around to sing. Her daughters walked out with a gorgeous cake beautifully lit with quite a few candles and set it down in front of her to blow them out.
She blew and they flickered.
She was a tiny woman and although she lived for many years on her own after Grandad passed away, she was still somewhat frail. We told her to take a deep breath and blow again. The young ones were getting very hungry for this cake! She did so, and some flickered while others went out. Only to relight again.
We encouraged her to blow a bit harder, poor woman. How many more times can we have her do this and does she have enough air in those tiny little lungs of hers?
We certainly didn't want her to expire trying to blow out the candles on her own birthday cake!
She did it again.
And again.
And again.
Before we realized that someone had mistakenly bought relighting candles. She was exhausted, but she had a good laugh from it as well.
Easter, along with other holidays spent with family means sharing quality time together and eating lots of wonderful food. Which is why for our first Easter back in New England in 11 years I wanted to create something special.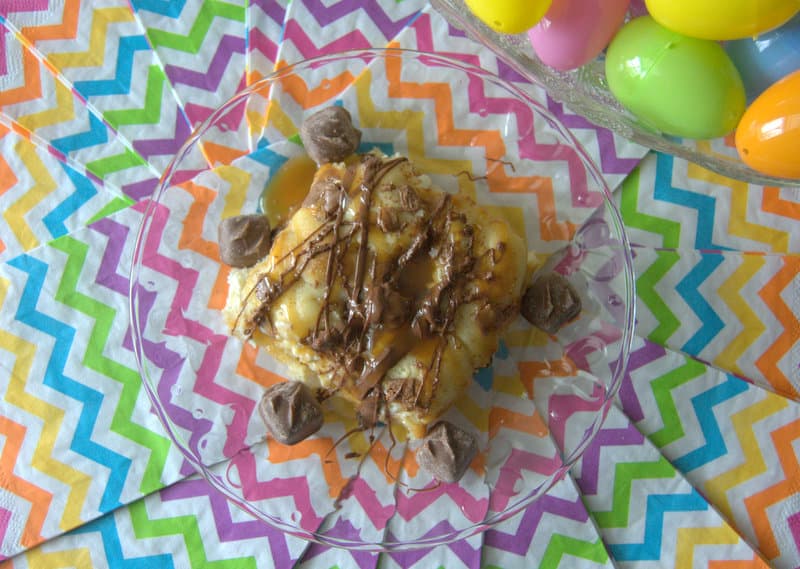 My daughters had talked about these new MILKY WAY Simply Caramel Bites and how good they are and our youngest daughter couldn't stop raving about them actually.
#EatMoreBites, #CollectiveBias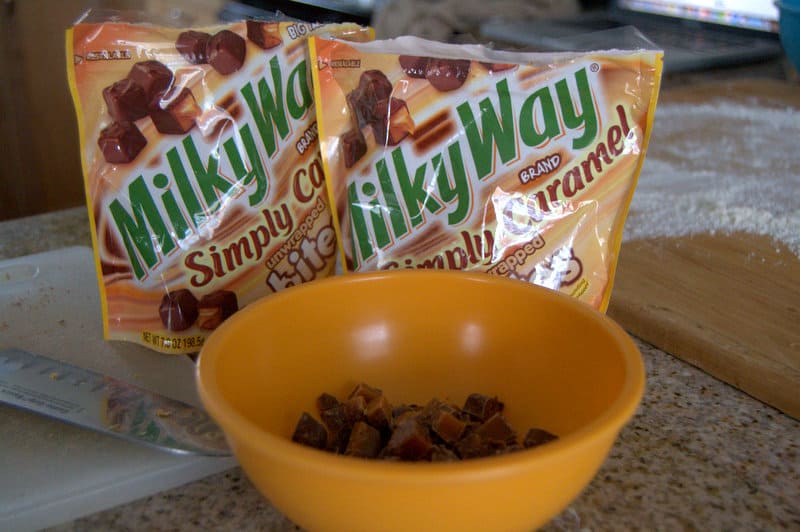 I thought this would be a perfect time to create some breakfast rolls that weren't the standard cinnamon. Plus, to add a special treat inside with some chocolate and caramel would really put it over the edge.
Who says we can't have the two at breakfast?
Or you might even want to serve them as a dessert!
I was so excited when I found them at… yep, you guessed it, our local Walmart! What don't they have there?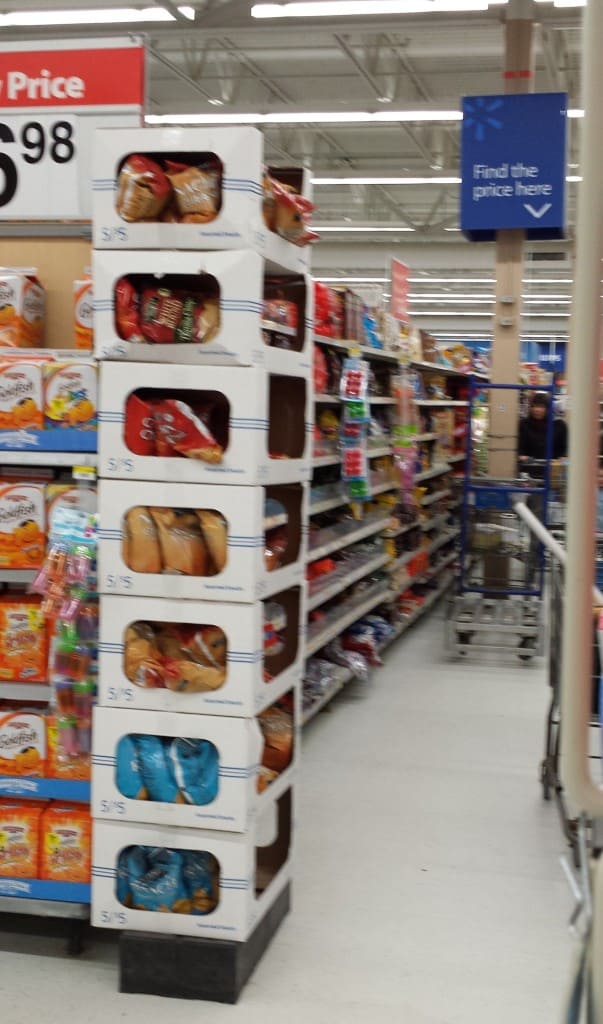 And now YOU can get a coupon for them!!
Receive $0.75 off when you buy (2) 2.83 oz. bags
or
$3.00 off when you buy (2) 6 oz. bags or larger!!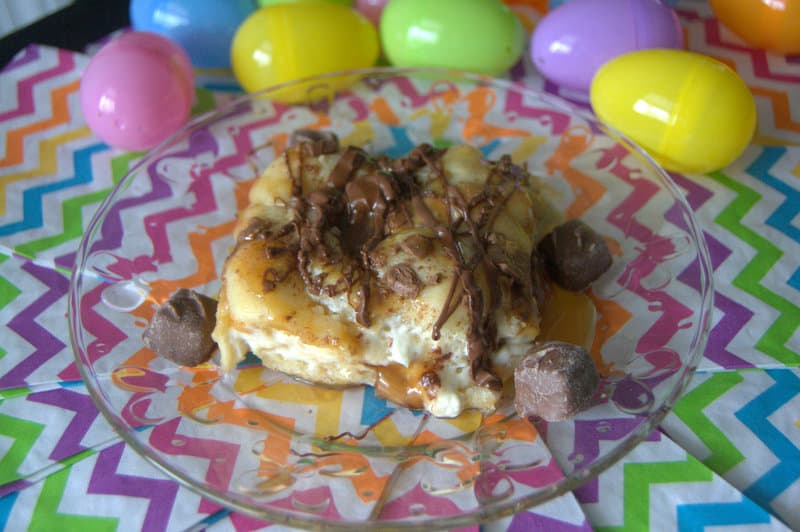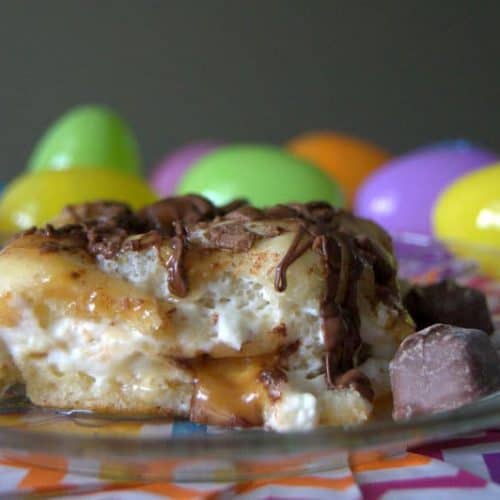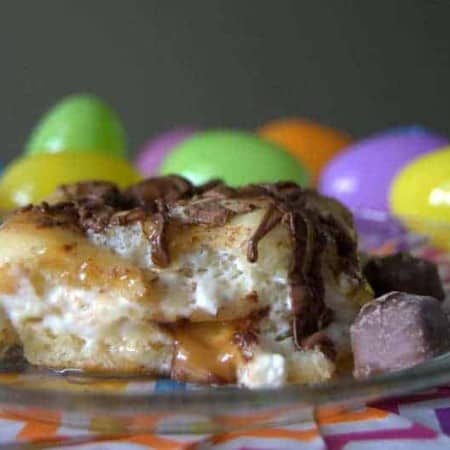 MILKY WAY Simply Caramel Breakfast Rolls
Ingredients
Breakfast Rolls
2 teaspoons active dry yeast
¼ cup warm water
1 cup milk scalded and cooled to lukewarm
¼ cup plus 1/2 teaspoon sugar separated
2 tablespoons melted butter cooled slightly
3 ½ - 4 cups flour
1 large egg
1 teaspoons salt
Filling
2 8 ounce tubs whipped cream cheese
2 7 ounce packages MILKY WAY Simply Caramel Bites with twelve set aside for topping refrigerated for an hour and cut into quarters
Topping
2 tablespoons unsalted butter melted
reserved 12 MILKY WAY Simply Caramel Bites quartered
1 cup milk chocolate morsels melted
caramel ice cream topping
Instructions
Rolls
In the bowl of an electric mixer, dissolve yeast in the warm water with the 1/2 teaspoon of sugar.

With the paddle attachment, mix in the milk, remaining 1/4 cup of sugar, and enough flour to make a medium batter.

Mix thoroughly.

Allow to stand until light and foamy, about 8-10 minutes.

Add melted butter, egg and salt.

Beat well.

Add enough flour to form a soft dough.

Turn dough out onto a lightly floured surface, and allow it to rest for about 10 minutes.

While dough is resting, prepare a large bowl by spraying it with cooking spray.

Knead dough until it is smooth and satiny.

Place into prepared bowl and turn over, coating it with oil.

Cover bowl tightly with plastic wrap and set to rise in a warm area until double in size, about 1-1 1/2 hours.

Punch dough down.

On a lightly floured surface and with a lightly floured rolling pin, flatten dough into a rectangle approximately 15 X 20-inches and about 1/4 – 1/2-inch thick.

Allow to rest for 10 minutes.

Prepare one 9 X 13-inch baking dish by spraying it with cooking spray.
Filling
With an offset spatula, spread whipped cream cheese all over the dough.

Evenly distribute the quartered MILKY WAY Simply Caramel Bites.

Starting from the long side, gently roll the dough up into one long roll.

Cut into slices about 1 1/2-inches thick.

Place into prepared baking dish, leaving an inch or so between each.
Topping
Spread some of the melted butter on each roll then sprinkle the remaining 12 quartered bites over the top.

Preheat oven to 400 degrees F. and bake rolls for 15-17 minutes or until lightly golden.

Drizzle each roll with melted milk chocolate and caramel sauce, if desired, before serving.
Nutrition
Serving: 12g
Did you make this recipe?
Share it with me on Instagram and make sure to follow me on Pinterest for more recipes.
I rate everything I bake on a scale of 1-4 and these MILKY WAY Simply Caramel Breakfast Rolls earned 3 1/2 rolling pins.
The dough is perfectly soft, the whipped cream cheese is scrumptious and those MILKY WAY Simply Caramel Bites are the perfect accompaniment for the whole dish! They bring the right amount of chocolate and caramel to your mouth in every bite!
If this recipe isn't what you're looking for, why not try some other popular recipes on the blog. Like this…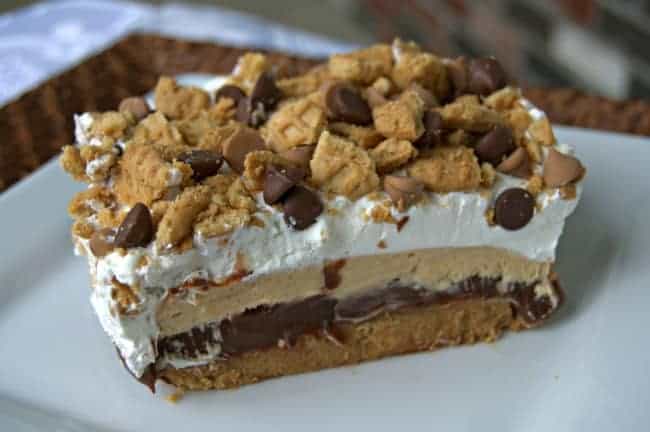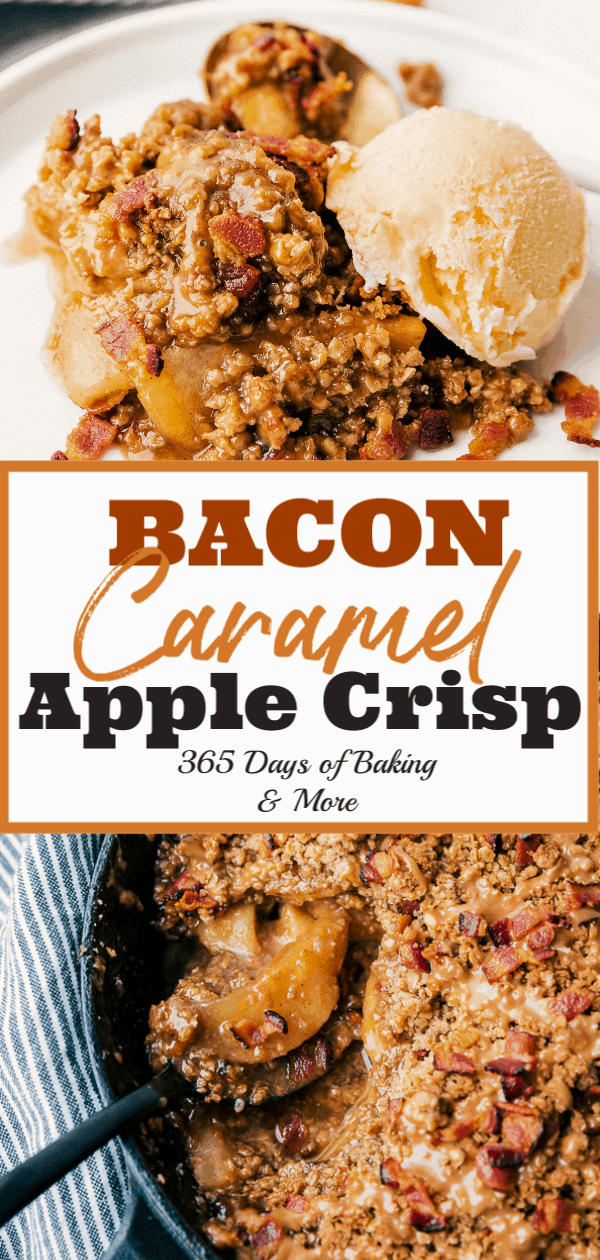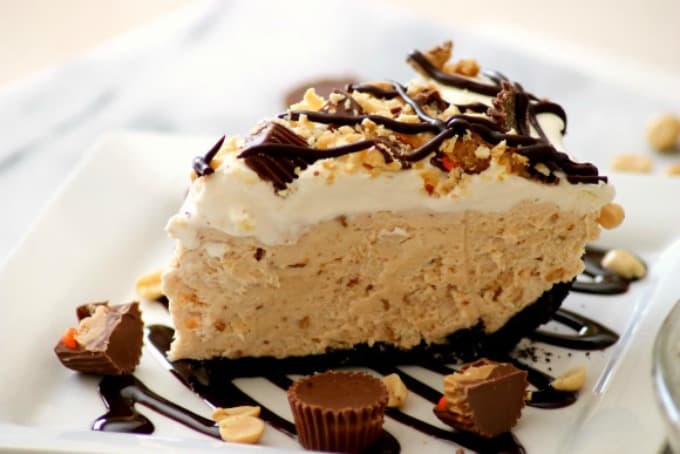 Haha, that's why they're called BITES!! haha Add these to your Easter, or any holiday, really. Or make them "just because". Your family will love you for it.
Reader Interactions