Tropical Cookies – a soft cookie made with crushed pineapple, coconut, and chopped macadamia nuts. Put on your flip flops, grab a drink with an umbrella and with one bite of these cookies you'll feel like you're relaxing on the beach!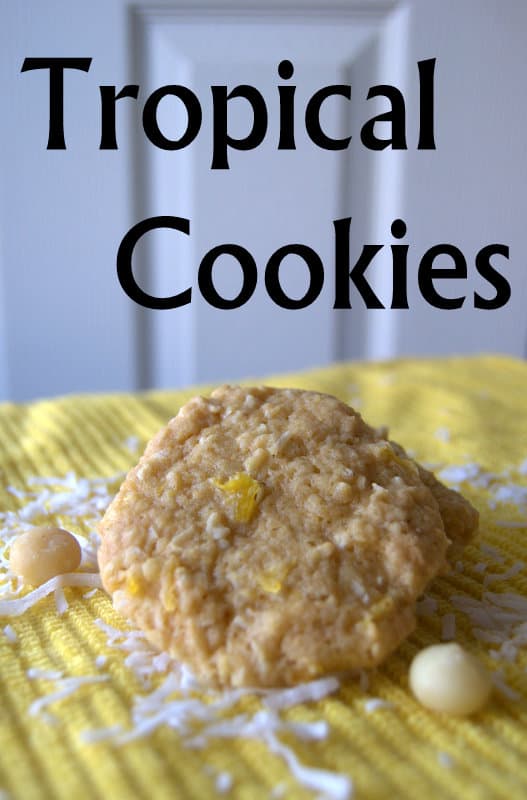 My parents took me to Hawaii when I was about 9 years old.
I have to say that it was a pretty amazing trip. We stayed with my mother's best friend and saw a lot of famous sites on the island of Oahu.
We swam at Hanauma Bay, saw the canoe pageant at the Polynesian Cultural Center, saw Chinaman's hat,
experienced gecko's climbing on the bedroom walls, and visited the USS Arizona Memorial which I have to say I was really impressed with.
I mean, come on, y'all remember the episode when the Brady Bunch was there, don't you?!?!
I stood right where they stood to read that plaque.
Now I understand the significance of the Memorial, but at the age of 9, I didn't. I was star-struck. What can I say?
SAVE THIS COOKIE RECIPE TO YOUR FAVORITE PINTEREST BOARD!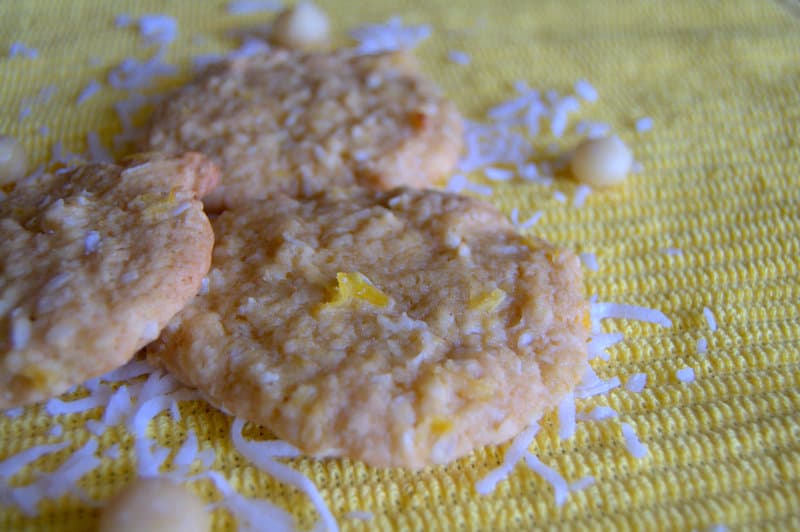 A few of the foods I remember eating and enjoying the most were fresh pineapple and fresh coconut.
Oh, my gosh, they were so gosh darn good!!
So, since it's been nothing but winter here in northern NH, I decided that we needed something to remind us or give us the taste of warmer weather.
Hence these Tropical Cookies.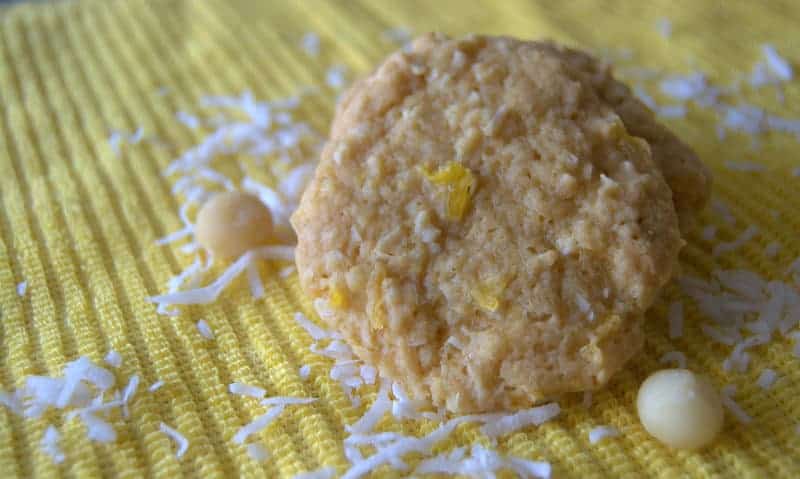 Actually, I was in the grocery store one day with my son and these flavors came to me. I think you'll enjoy them as much as we did.
I adapted this recipe from CopyKat Recipes.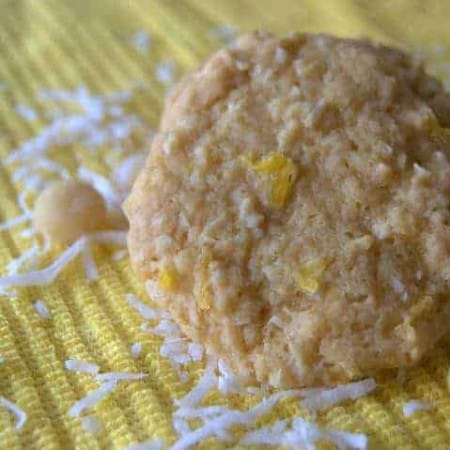 Ingredients
½ cup 1 stick unsalted butter
1 cup packed brown sugar
1 8 ounce can crushed pineapple drained
1 egg
1 teaspoon vanilla extract
2 cups all-purpose flour
1 ½ teaspoons baking powder
½ teaspoon cardamom
½ teaspoon salt
¼ teaspoon baking soda
1 ½ cups shredded sweetened coconut
½ cup chopped Macadamia nuts
Instructions
Preheat oven to 350 degrees F.

Prepare a baking sheet by lining it with parchment paper.

In a mixing bowl fitted with the paddle attachment, cream together the butter and brown sugar until they are light and fluffy.

Mix in the pineapple, egg and vanilla and beat until well combined.

in a medium mixing bowl, whisk together the flour, baking powder, cardamom, salt, baking soda and coconut.

Slowly add the flour mixture to the butter mixture and beat until just combined.

Mix in macadamia nuts.

Using rounded tablespoonfuls of dough, place onto prepared cookie sheet about 2 inches apart. They will spread slightly.

Bake for 12 - 15 minutes or until lightly golden.

Allow to cool on baking sheet for a couple minutes before transferring to a wire rack to cool completely.
Did you make this recipe?
Share it with me on Instagram and make sure to follow me on Pinterest for more recipes.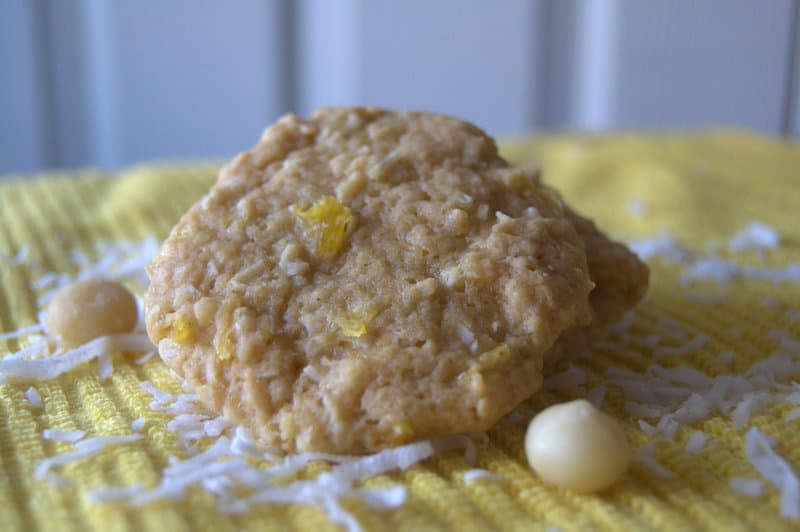 I rate everything I bake on a scale of 1 – 4 with 4 being the best and these Tropical Cookies earned 4 rolling pins! We loved them!
While I'm not a fan of macadamia nuts, I really, REALLY liked the pineapple and coconut in them. The nuts were a nice added touch though, giving a little crunch to an otherwise soft cookie.
In the mood for more cookies? I have you covered with these mouth-watering recipes.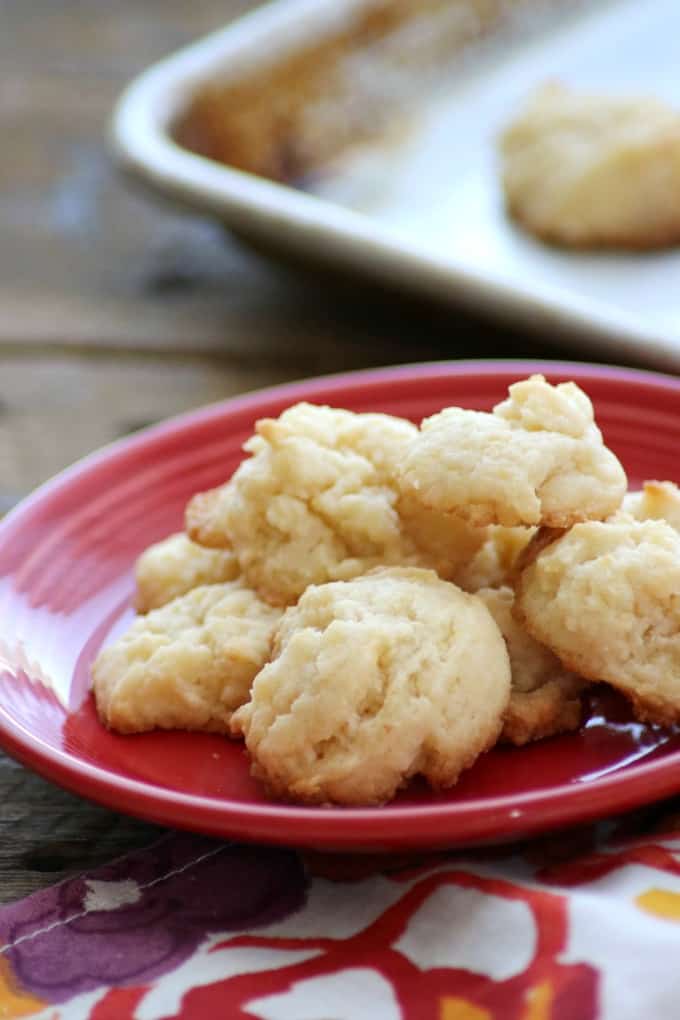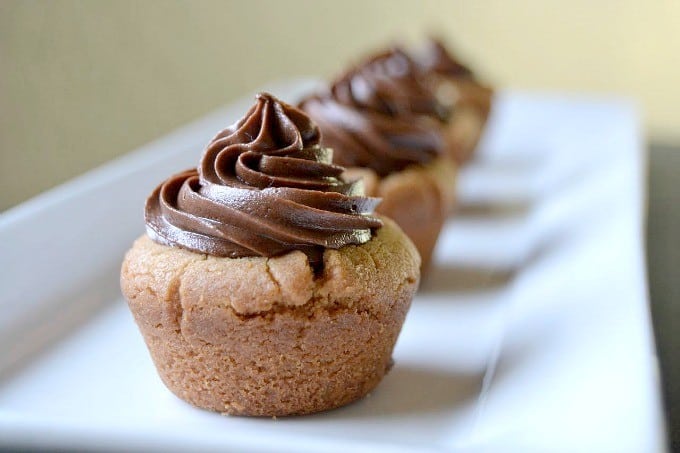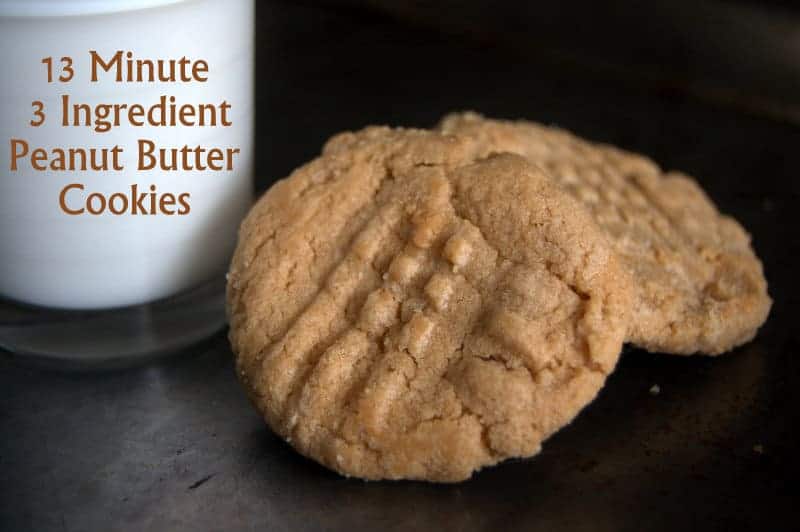 They really did taste tropical. But unfortunately, they didn't melt the snow in the yard.
Oh well, eat the cookies and dream…
Reader Interactions