Blueberry Cornmeal Muffins – the texture and taste of a corn muffin with the great taste of those healthy and yummy blueberries.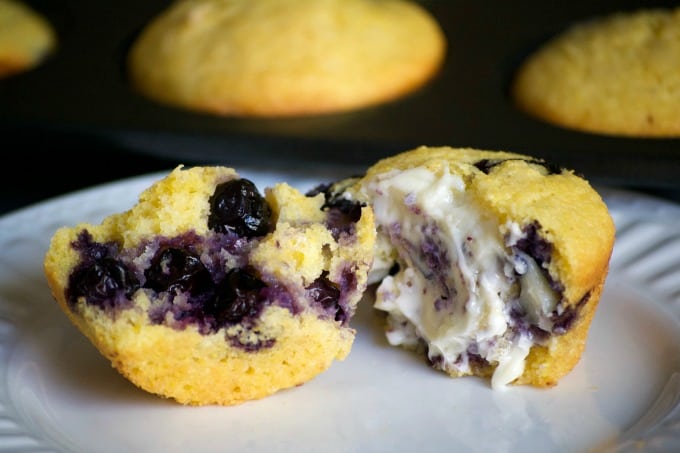 Enjoy something special and slightly different with breakfast this weekend with these delicious muffins.
This post was originally published on October 21, 2013, when I was a member of The Secret Recipe Club. It was a group where each month we were assigned a blog and were able to pick a recipe from their site to recreate.
It was sort of like Secret Santa because we couldn't tell anyone who we were assigned to until reveal day.
SAVE THESE BLUEBERRY MUFFINS TO YOUR FAVORITE PINTEREST BOARD!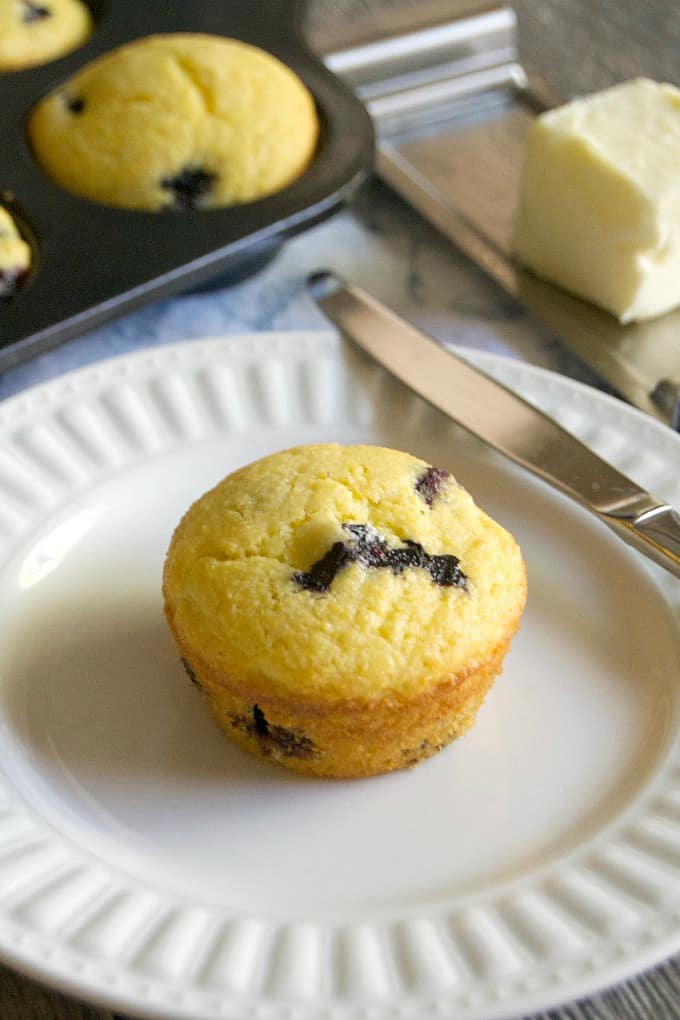 There are LOTS of other wonderful recipes, so when you have a moment, take a look to see them. I made a few minor changes – increased the salt a tad and added more blueberries.

I love regular cornmeal muffins, but the addition of the blueberries makes them super special. Who doesn't love blueberries in their muffins?
It's fun to include a batch of muffins in our weekend breakfasts. Everyone looks forward to what surprise will be on the table. I found this Skinny Lemon Muffins Recipe that I'm excited to make because I especially love anything lemon. The family will be lucky if I share. haha
SIGN UP FOR THE WEEKLY 365 DAYS OF BAKING & MORE
NEWSLETTER BELOW!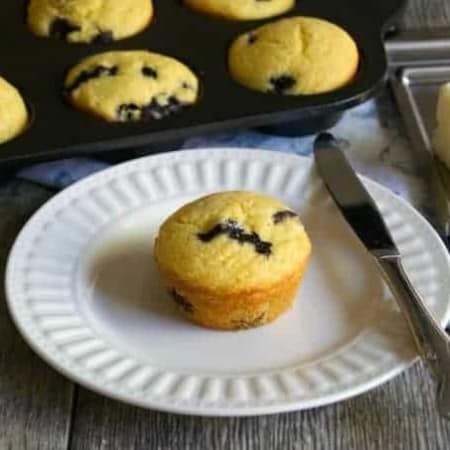 Blueberry Cornmeal Muffins
Blueberry Cornmeal Muffins are the corn muffins you love with the great addition of plump delicious blueberries. Add something new to your breakfast table!
Ingredients
1 cup yellow cornmeal
1 cup flour set two teaspoons of this flour aside
½ cup sugar
2 teaspoons baking powder
½ teaspoon salt
1 egg
1 cup buttermilk I used 1 cup whole milk mixed with 1 tablespoon vinegar and let sit for 10-15 minutes.
4 tablespoons butter melted
1 ¼ cups fresh or frozen blueberries If using frozen, be sure to thaw them well enough in advance and drain in a colander as they may turn your batter blue.
Instructions
Prepare a 12-cup muffin tray by coating it generously with butter.

Preheat oven to 350 degrees F.

In a medium bowl, mix together corn meal, flour, sugar, baking powder and salt.

In a small bowl, whisk together the egg, buttermilk and butter.

Add to dry ingredients and stir until just combined.

In a small bowl, gently toss the blueberries with the two teaspoons of flour you've set aside. This will help to prevent the blueberries from sinking to the bottom.

Fold in blueberries.

Divide batter evenly among the prepared muffin cups.

Bake for 25-30 minutes or until a toothpick inserted in the center comes out clean.
Did you make this recipe?
Share it with me on Instagram and make sure to follow me on Pinterest for more recipes.
For a super breakfast, serve these Blueberry Cornmeal Muffins with…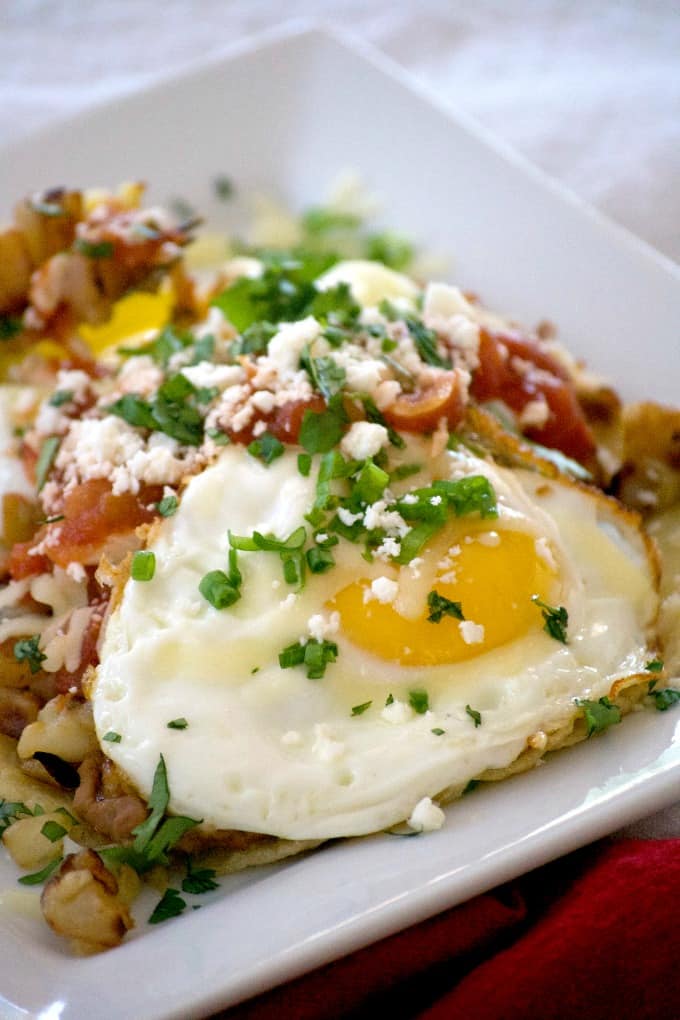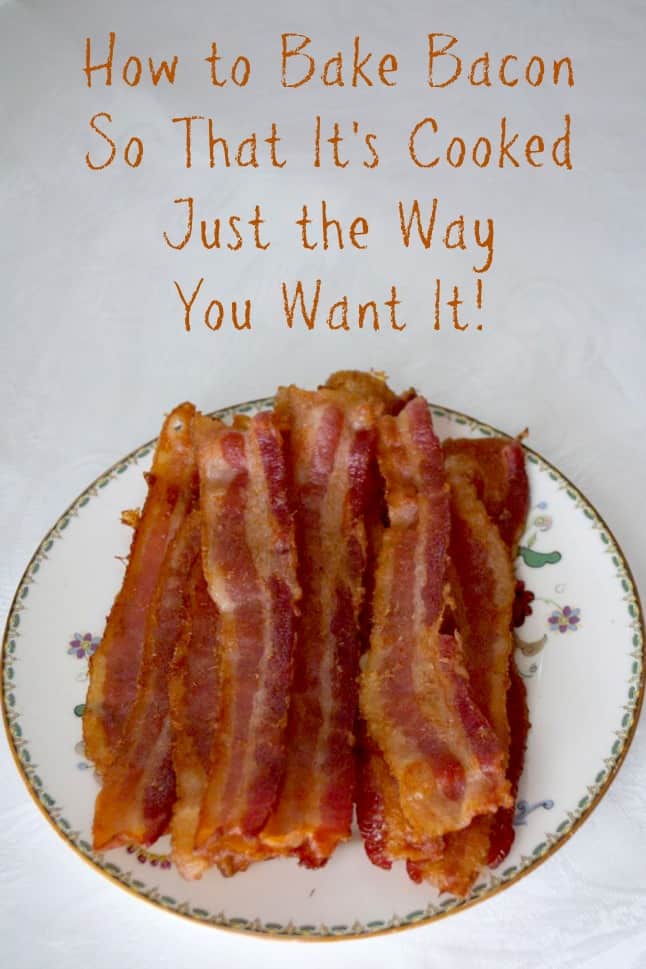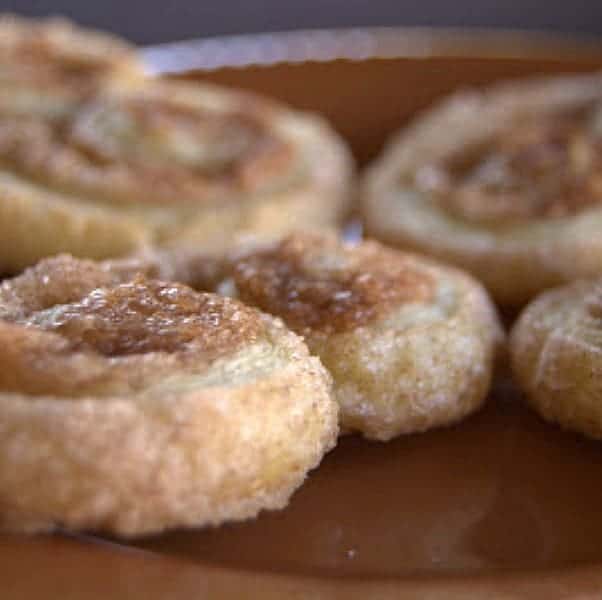 * to prevent the blueberries from sinking in the muffins, mix them with 2 teaspoons of flour before adding them to the batter. I didn't do this because I forgot, but I have done it in the past with breads and it works.*

Some photos from the original post…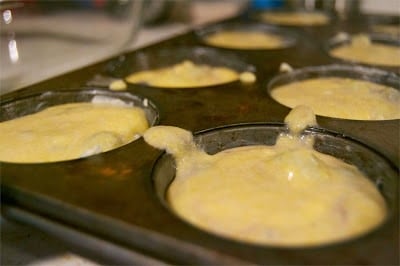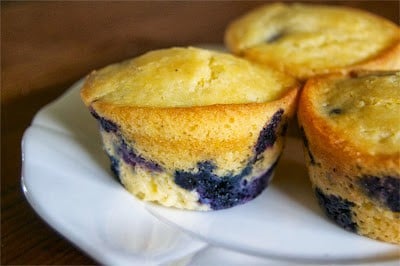 In my original 365, I rated everything I made on a scale of 1-4 with 4 being the best and these Blueberry Cornmeal Muffins a 3 1/2. They were quite delicious and really took care of that cornmeal craving I was having.
I'll be making these again when we go blueberry picking next year.
Reader Interactions