Did you know that when you bake your bacon in the oven it can come out just the way you want it every time? There's no need to slave away over the stove top getting splattered with bacon grease .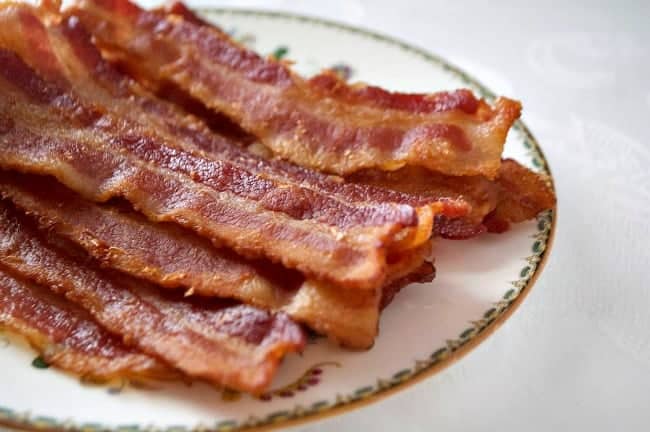 I have to say that I LOVE bacon.

Yup. Clog up those arteries, elevate my cholesterol. I'm going for it.
No. I don't overindulge, but when it's offered, I sure as heck ain't passing the stuff up!
Heck I don't even buy it that often for the 365 family to eat. I think I purchase it once a month, if that.
And I do believe that one of the reasons we don't have it at home more often is because I am forever burning myself with that dang nab grease that splatters all over the kitchen.
And all over me.
I don't think there hasn't been one time when I haven't yelled, "OUCH!" or a somewhat more expletive word while tending to the stuff on the top of the stove.
And it just takes so lllloooooooonnnnnnggggggg!!!!
Can you hear me whining? Sorry, but it's a pain in my patootie.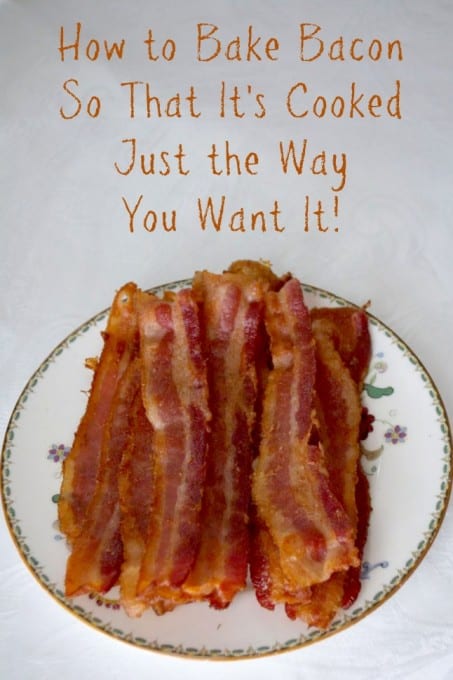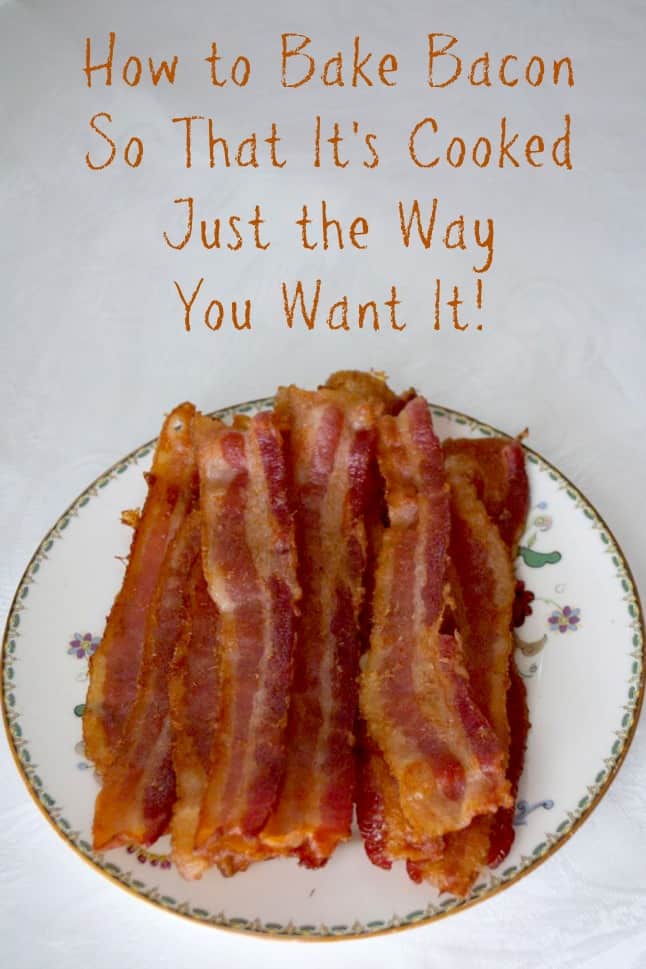 Well, no more. I've done gradumatated to baking it in the oven, I have!
Can I tell you how incredibly easy this is?!?
I am NOT kidding. I feel like I've just found a pot of gold or discovered sliced bread for the first time. I'm ECSTATIC!
Not only is it easy peasy, but you're not hovering like a helicopter over the stovetop W-A-I-T-I-N-G for it to cook, you can prepare other dishes for the meal AND there are no choice words escaping from the kitchen during the cooking process.
That right there in itself it a reason to give this a go!
Plus, clean up is so gosh darn easy because the tin foil contains the grease preventing a very messy baking sheet! Unless, of course, you're like me and accidentally rip the stuff while not really paying attention when removing the bacon from the tray. haha
Oh, but the absolute BEST reason to stick the bacon in the oven, is that it comes out exactly how I like it, crisp and delicious.
If you don't like it crisp, but still want it delicious and just a little underdone as two of my three children like it, just lessen the baking time by a couple minutes.
I found this from Trish's site, Mom On Timeout.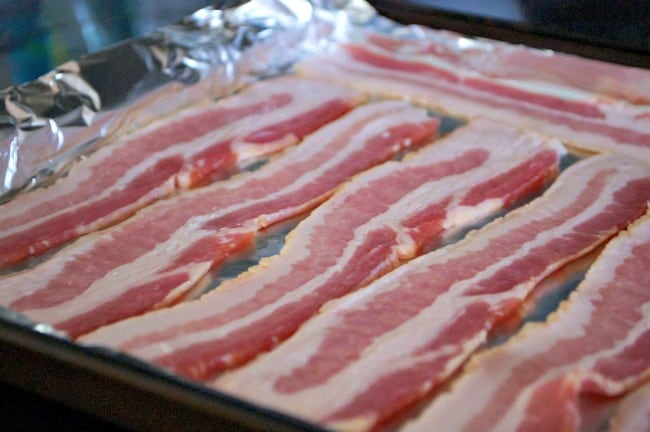 Baking Bacon – How To Bake Bacon in the Oven
Ingredients
1

lb.

bacon

heavy duty tin foil

parchment paper

rimmed baking sheet
Instructions
Prepare a rimmed baking sheet by lining it with a sheet of heavy-duty tinfoil and then place a piece of parchment on top of that.

Place the bacon on the prepared baking sheet in a single layer, making sure to not overlap them.

Place the baking sheet into the oven and turn oven to 400 degrees F.

Bake for 12 - 17 minutes, being sure to check at the 10 minute mark to see how it's doing. I checked every 3 minutes after that until it was golden and then removed it from the oven. The bacon can go from being perfectly done to burnt in a very short time, so it's important to keep your eye on it after that 10 minute mark to make sure it'd done to your desired doneness.

Remove bacon from the oven and place on a plate lined with paper towels before serving.
Bacon.
Just the way you want it. No splatters. Easy clean up. And a happier you.
I give you BIG baking hugs and muffins!