10 French Toast Recipes – whether made the morning of or prepared the night before, these French Toast recipes will have your hungry crowd begging for more.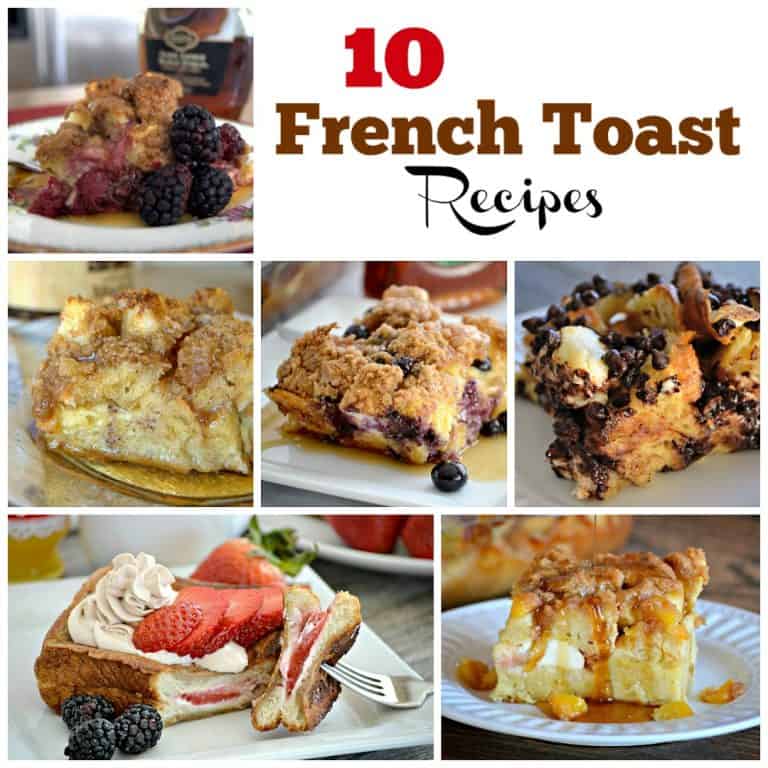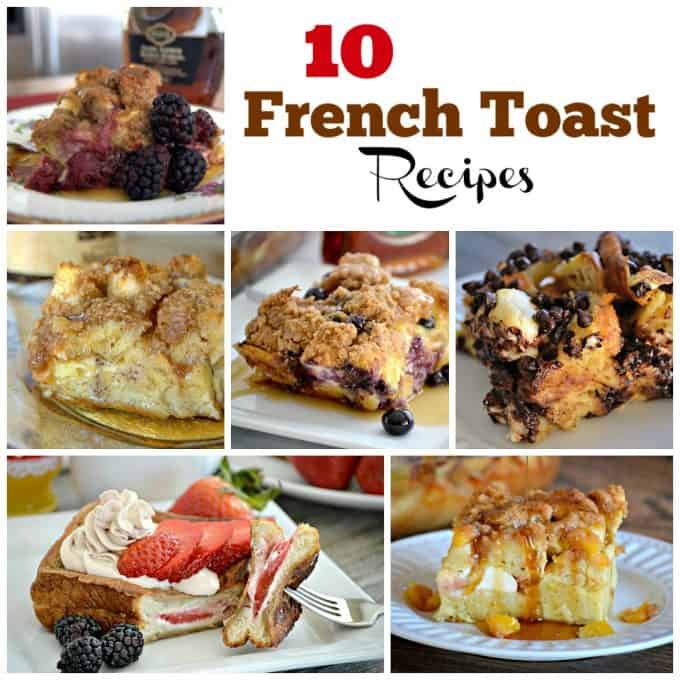 French Toast is a favorite around these parts.
Especially when it comes to my son.
We'll go out to breakfast and he'll order two servings of it and finish them both. Granted he is a man now, but I have no idea where he puts it. It amazes me he can eat so much.
PIN this to your favorite BREAKFAST BOARD.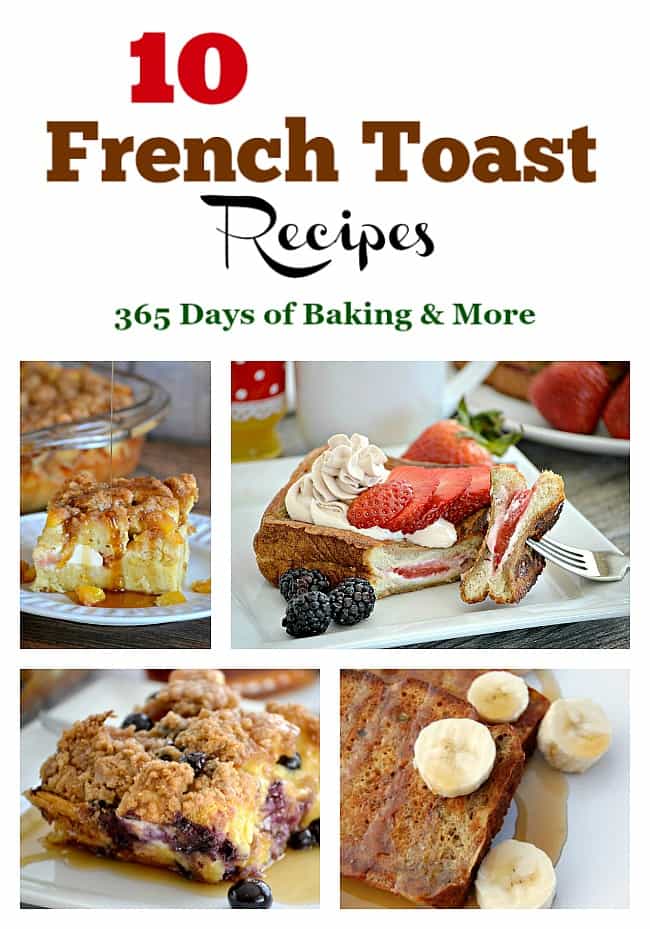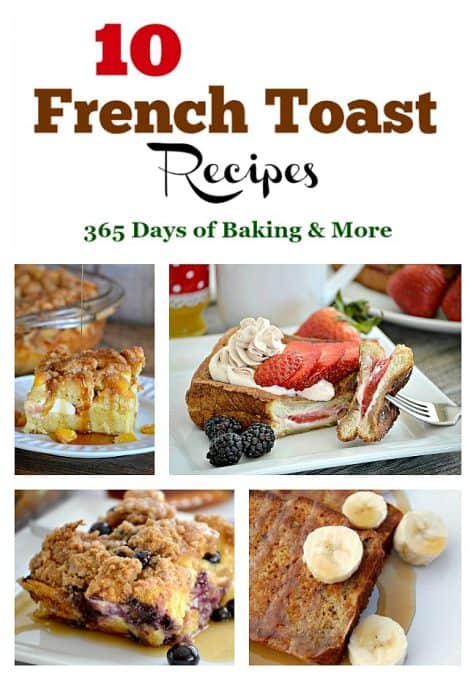 He's always asking me to make it on the weekends or when we plan a "breakfast for dinner" night.
So, with these 10 French Toast recipes that I have here on 365 Days of Baking, you're sure to find something that will please the masses. Whether it's the French Toast you griddle in the pan or the kind you prepare the night before, refrigerate and then bake the next morning, there will be smiles around the table.
These are some of the items I've used to make these French Toast Recipes – mixing bowls, cast iron reversible grill/griddle, and we use this maple syrup.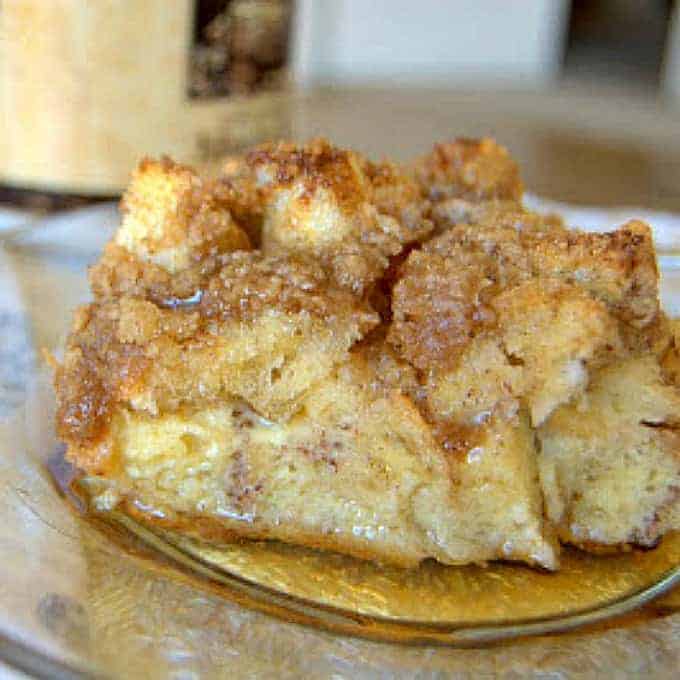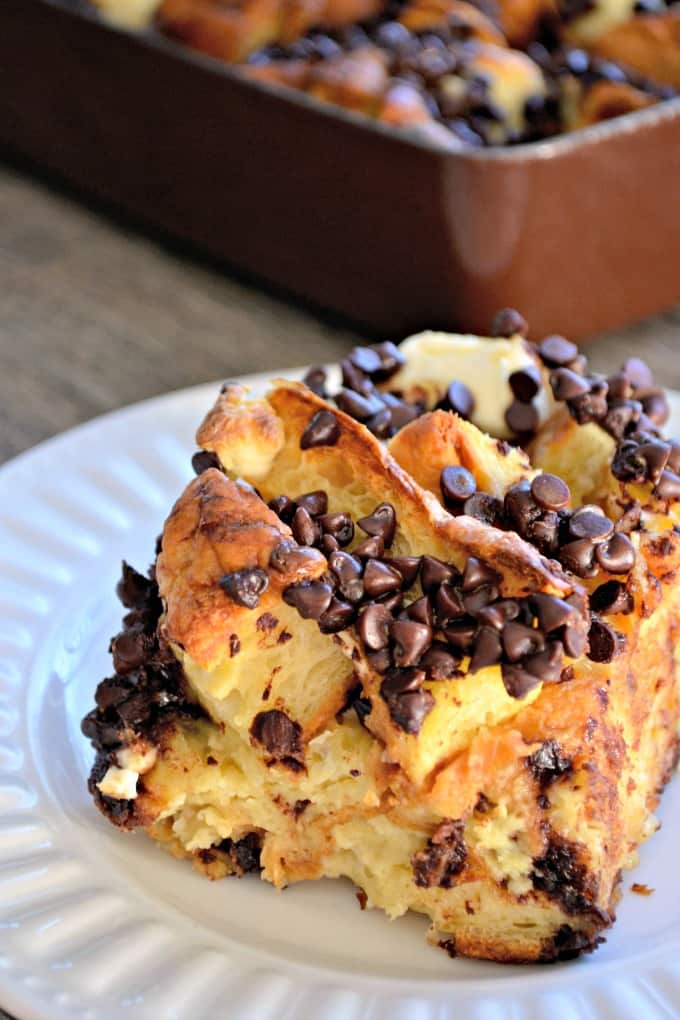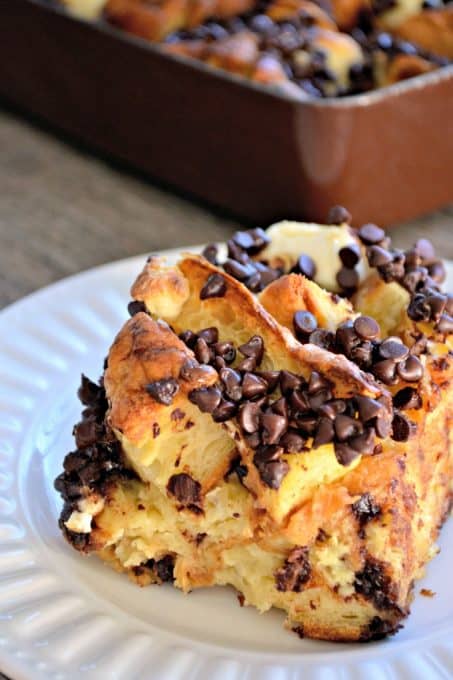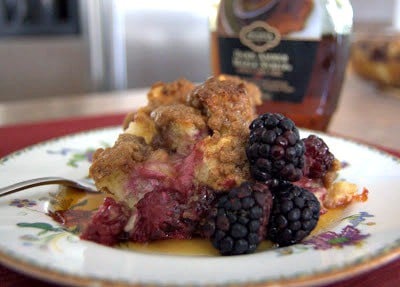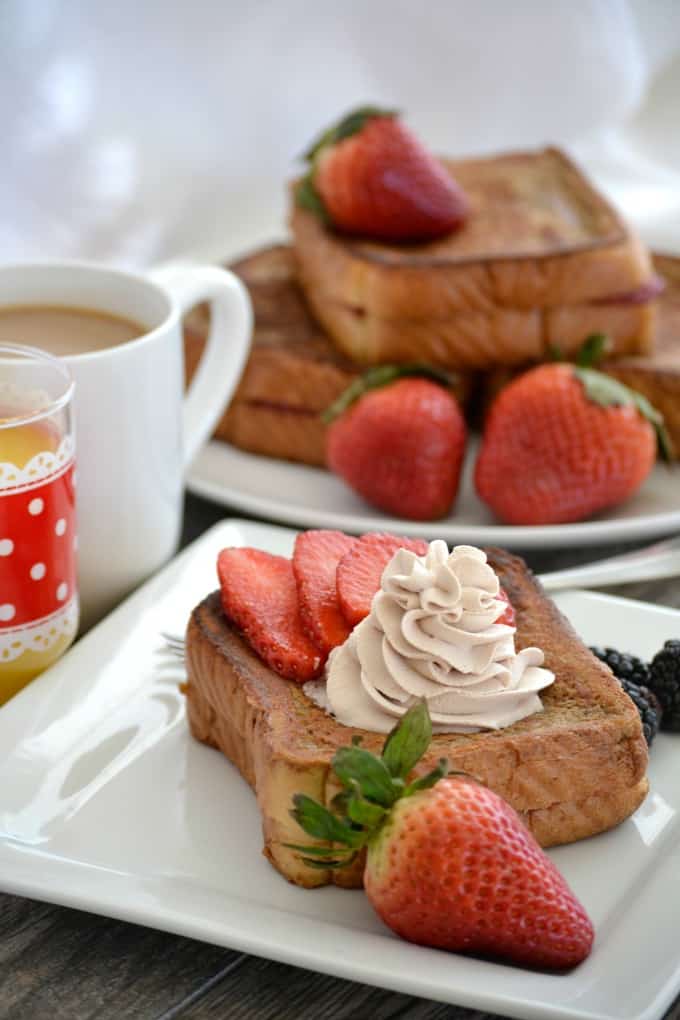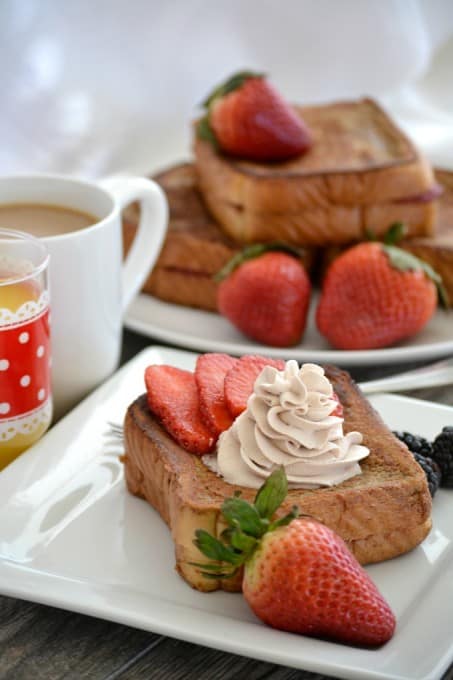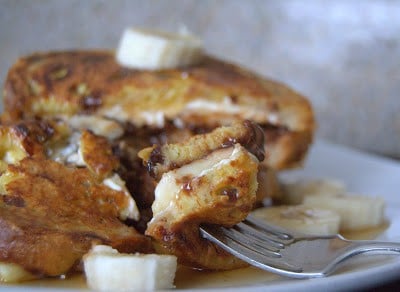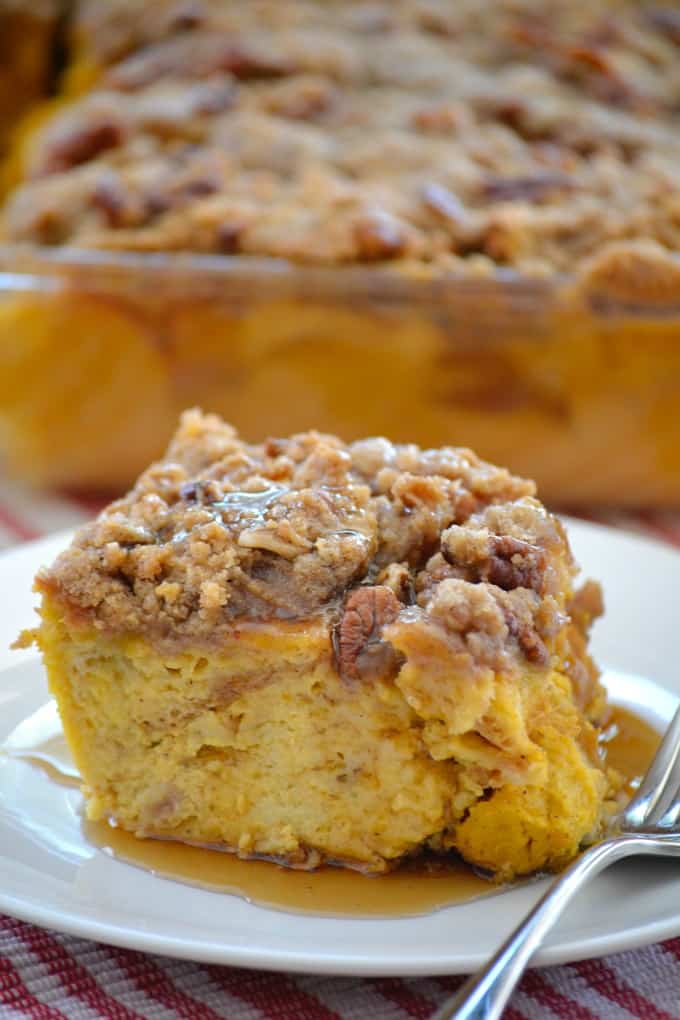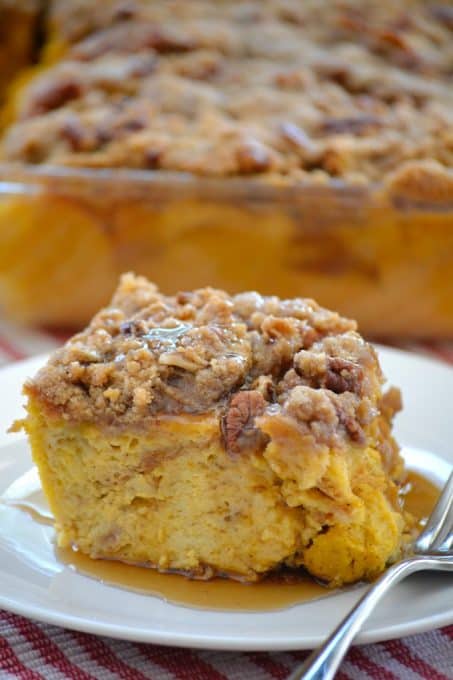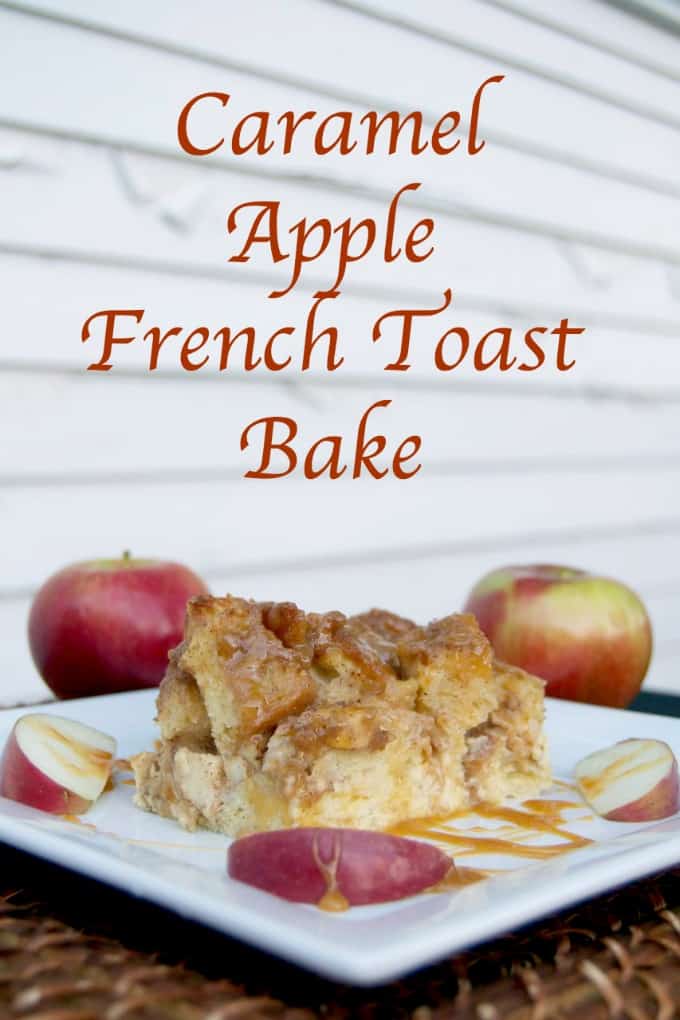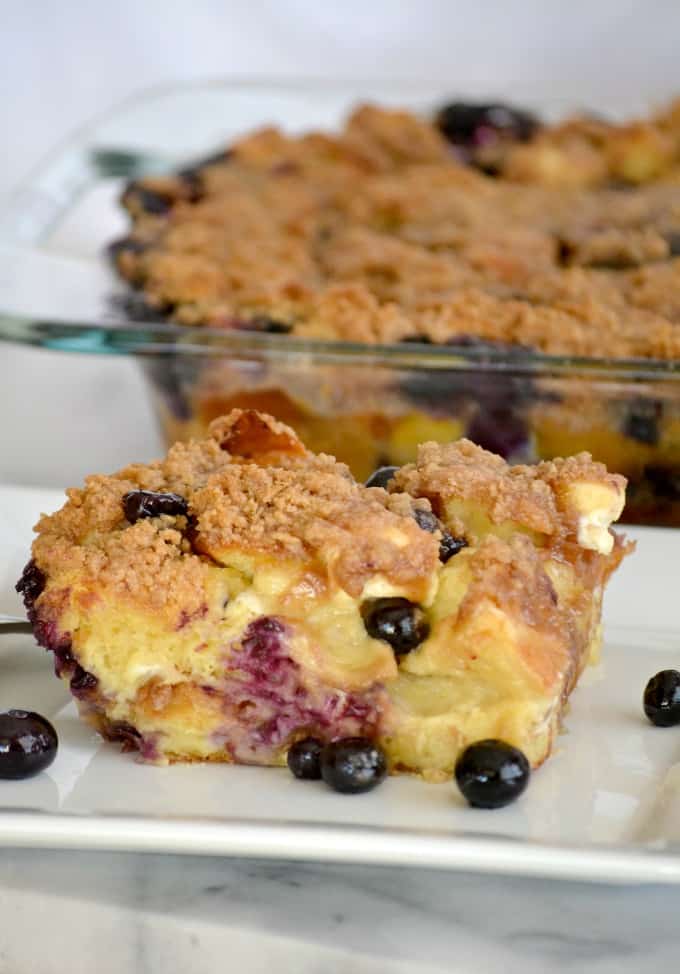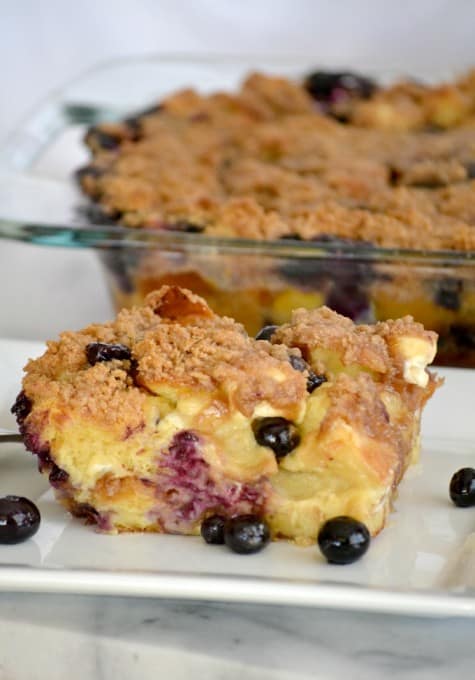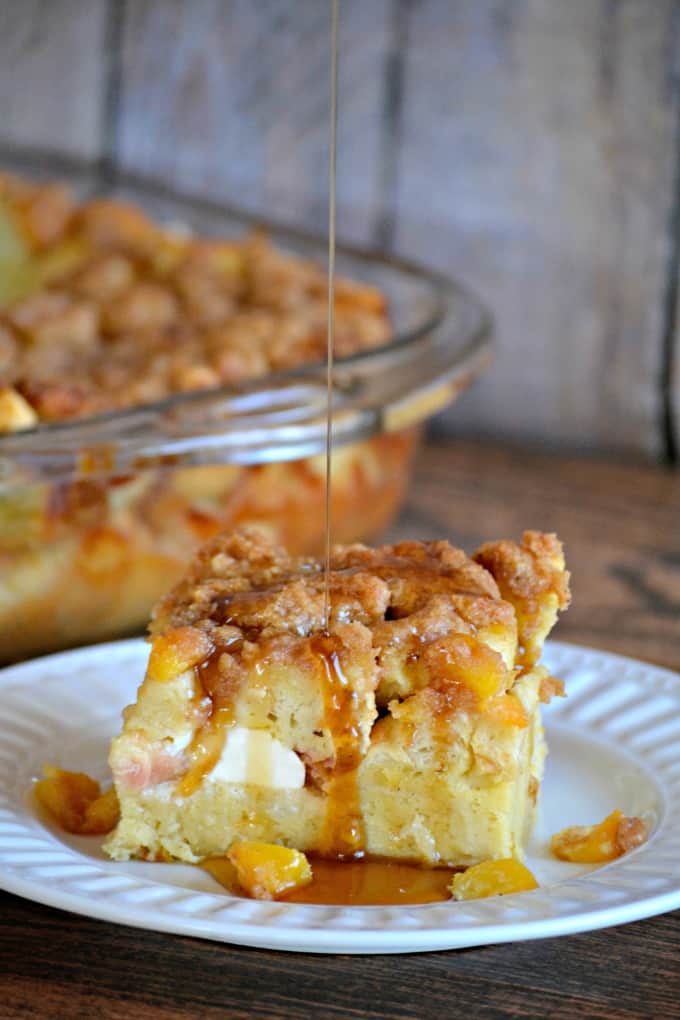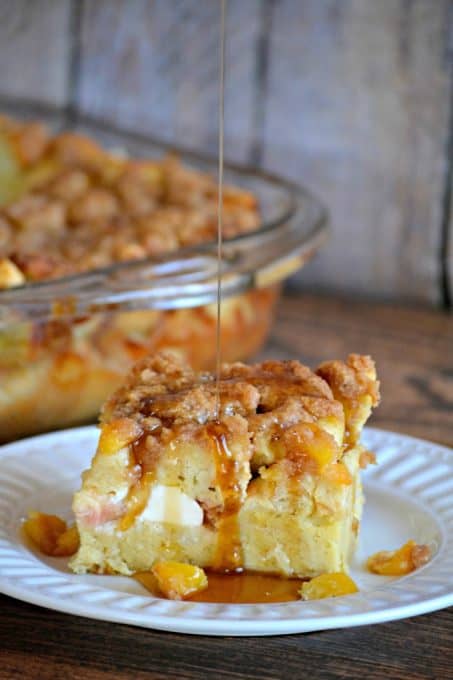 PIN this one, too!

Take a look at these videos for more great French toast ideas…
I give you BIG baking hugs and muffins!!