Pumpkin Spice Baked French Toast – the wonderful flavors of Fall in a breakfast treat you can prepare the night before. Pop it into the oven the next day and it's a delicious meal to warm you up on a cool, crisp day.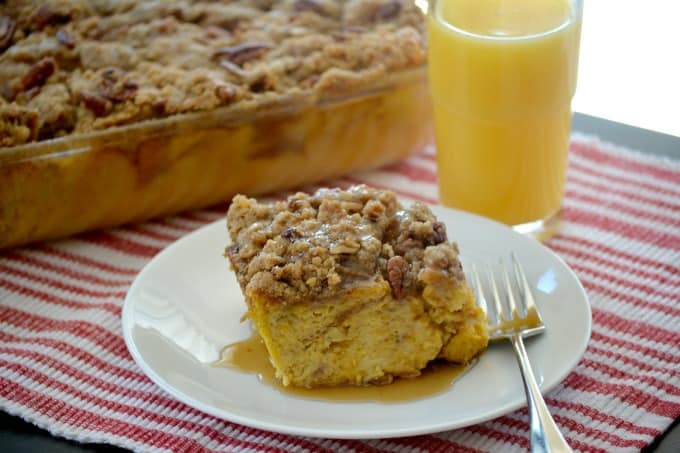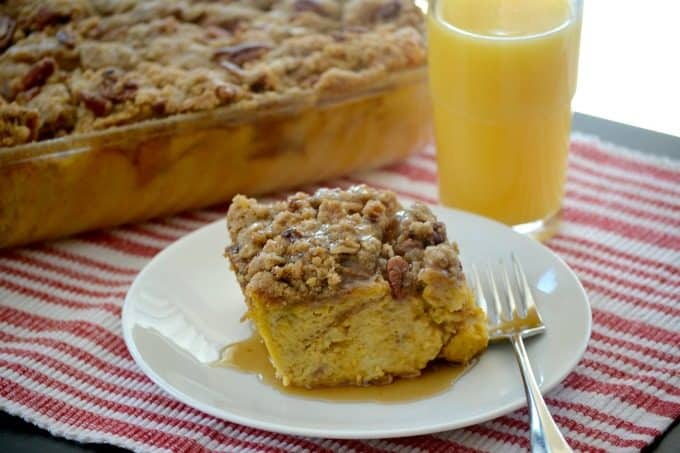 HAPPY FALL, Y'ALL!
It's finally here, cooler weather, changing leaves, crisp breezes and tastes of the season.
Have you been inundated with pumpkin recipes? I've been seeing them ALL. OVER. the interweb.
My blogger friends have been sharing them left and right and I have to say that I've shared a few as well.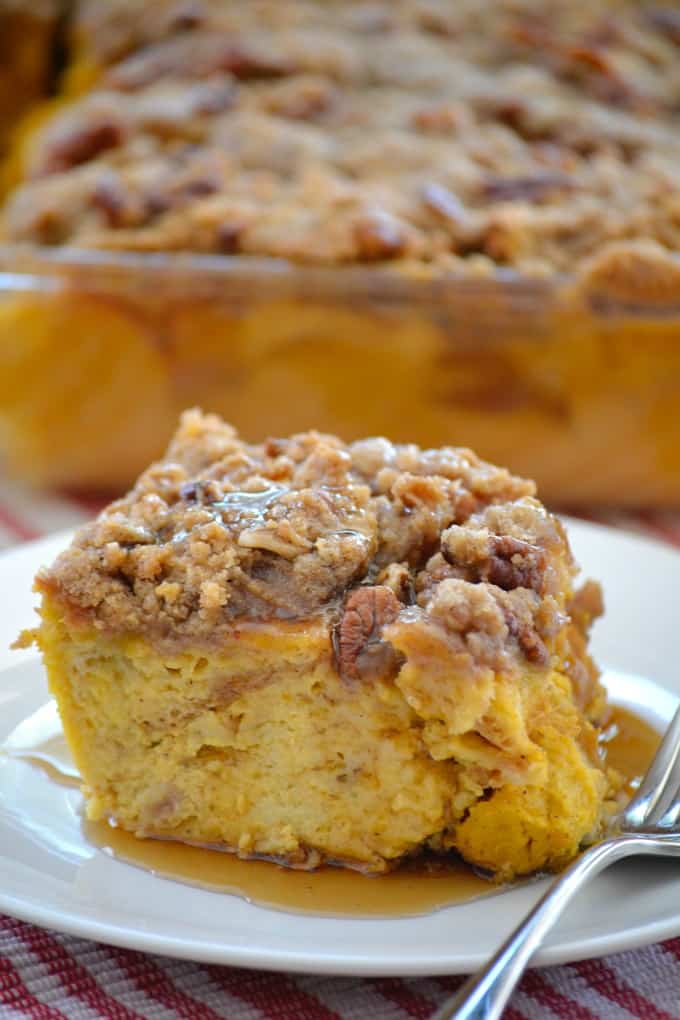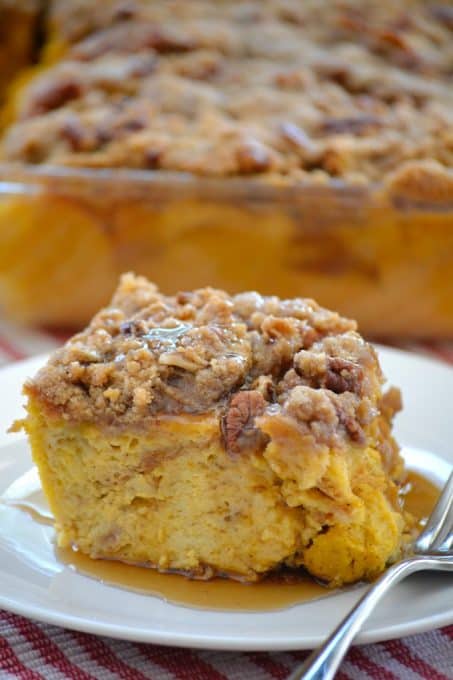 And can I be honest with you?
I don't like pumpkin.
Seriously.
Ok, well, it's not like I can't stand it. I'll eat something made with pumpkin and I especially like munching on pumpkin seeds, but it's not a Fall flavor that I'm absolutely in love with. I really could take it or leave it.
You won't see me eating a pumpkin pie at Thanksgiving, although maybe the thinnest of all slices because it's tradition, but I'm not gonna hunt someone down if they've taken the last piece. All the power to them.
Now apples? They're another story!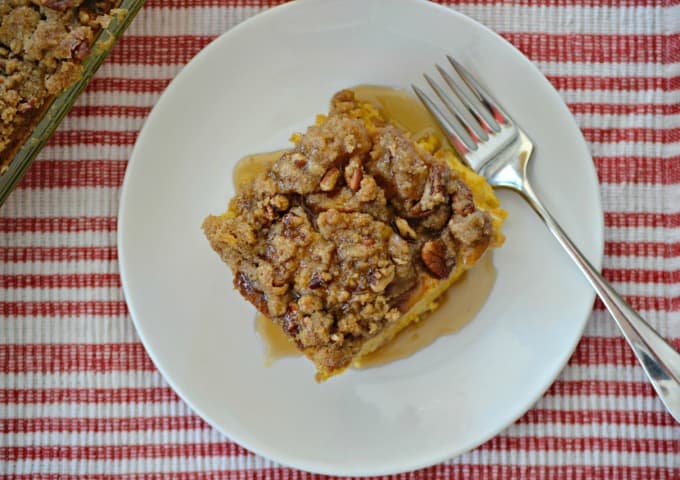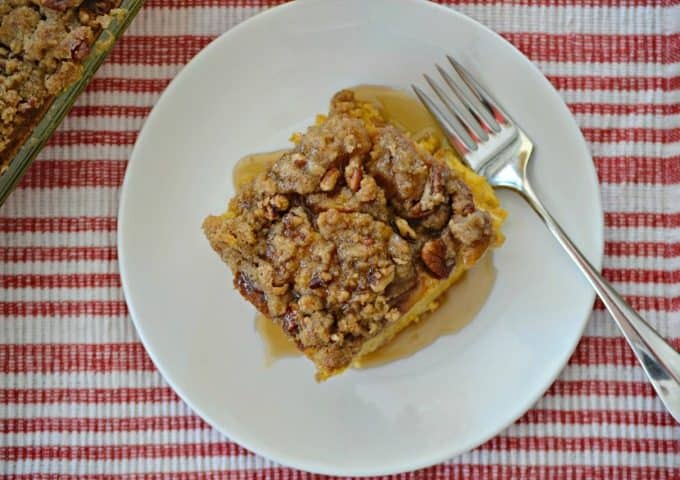 So, I made this Pumpkin Spice Baked French Toast. I tried it, took two bites and put the plate down. I was done. My daughter ate some at the same time and said she really liked it. I said I thought it was just blah and wasn't blog worthy. She said no, that it was good.
"You don't like it because you're not a pumpkin lover. There are people out there who are nuts for pumpkin and would really like this."
So, I hope you're one of those people.  🙂
I also used my Homemade Pumpkin Spice to make it. I find it's so much better having a jar of the homemade stuff on hand this time of year because it's convenient AND I know exactly what's in it!
Whilst I was shooting the finished product, I had a visitor who wanted to get in on the action. Maybe she's a pumpkin lover?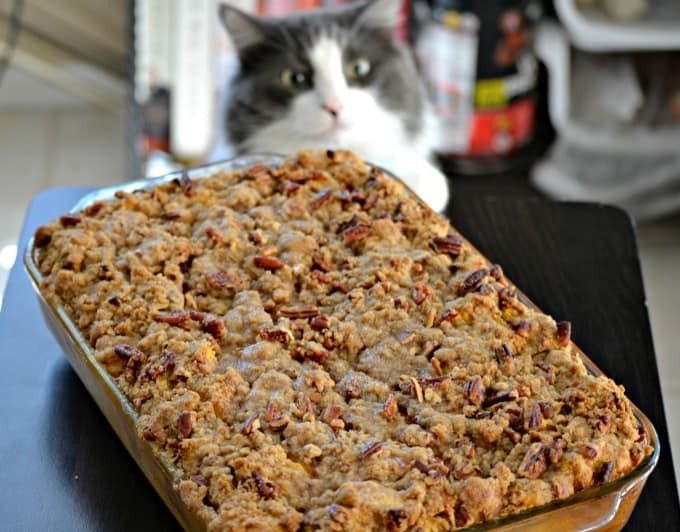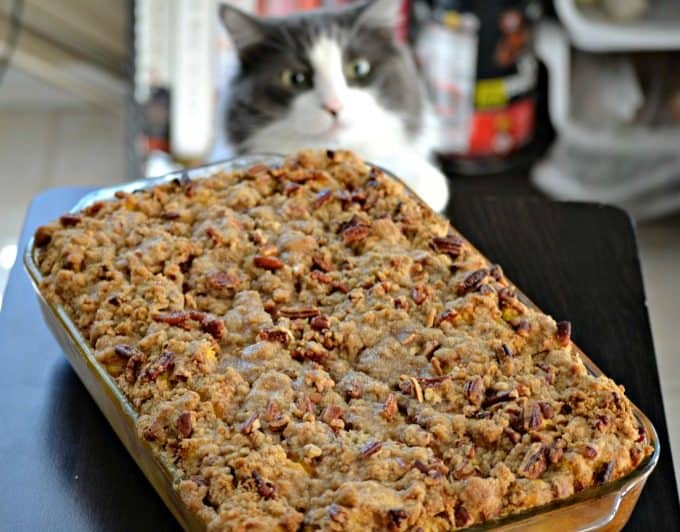 She's such a silly and curious kitty, that Winnie.
Before going into the oven…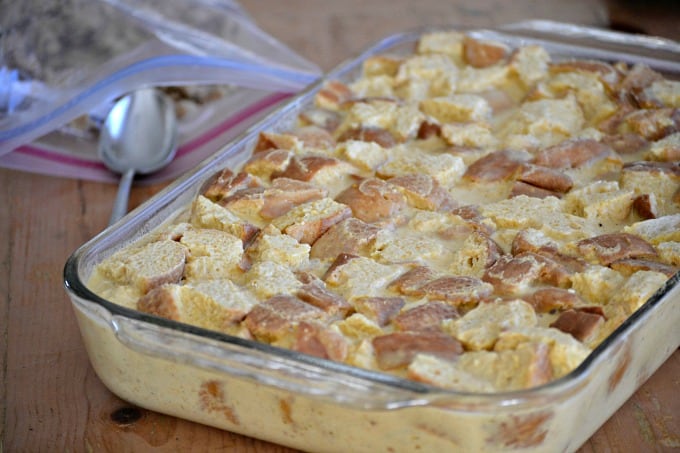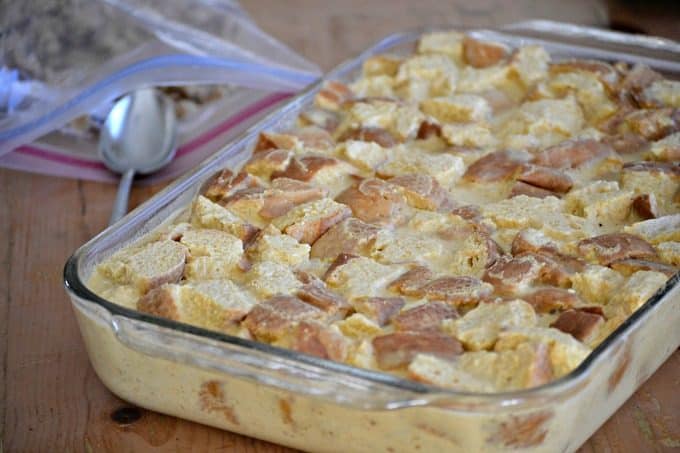 Adding the streusel topping…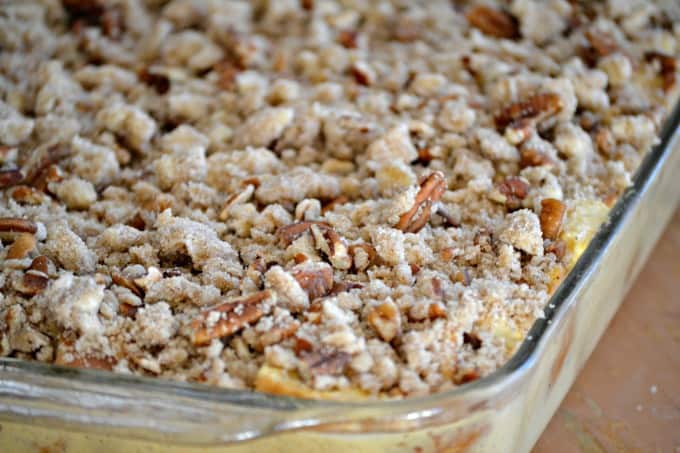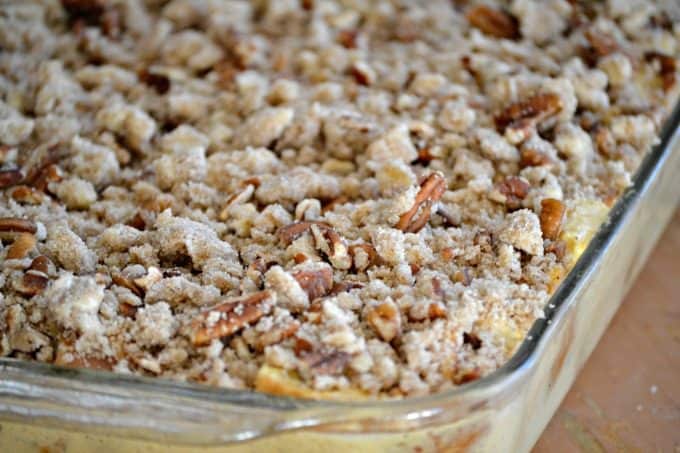 All baked and ready to be eaten!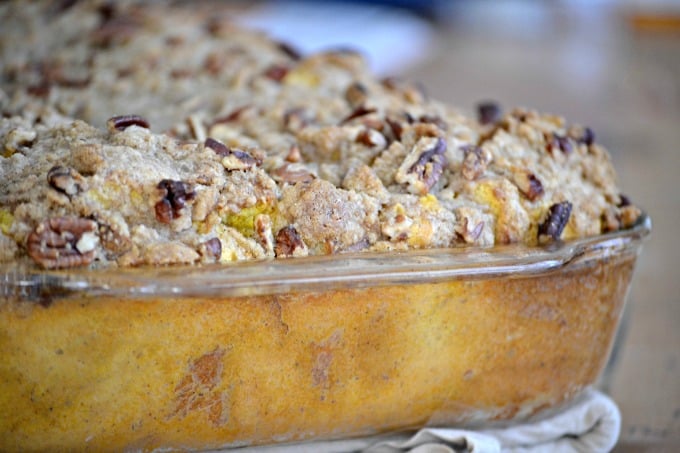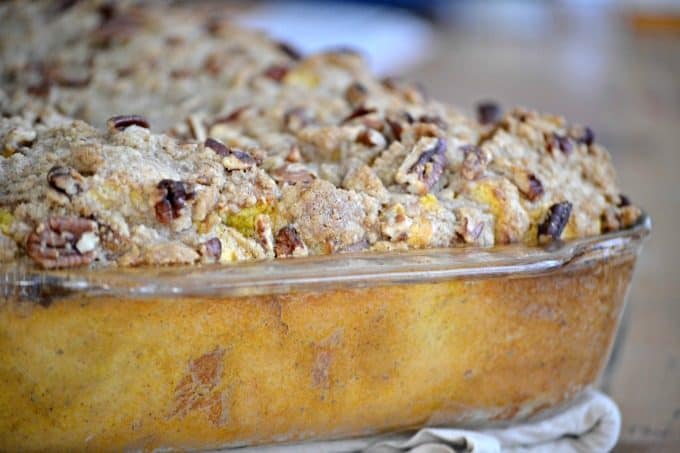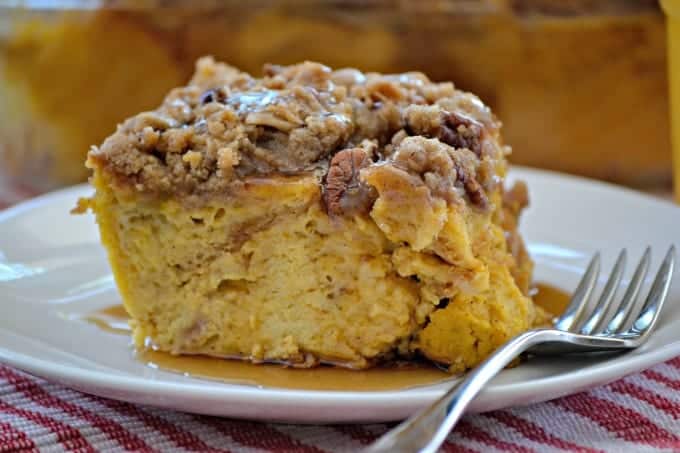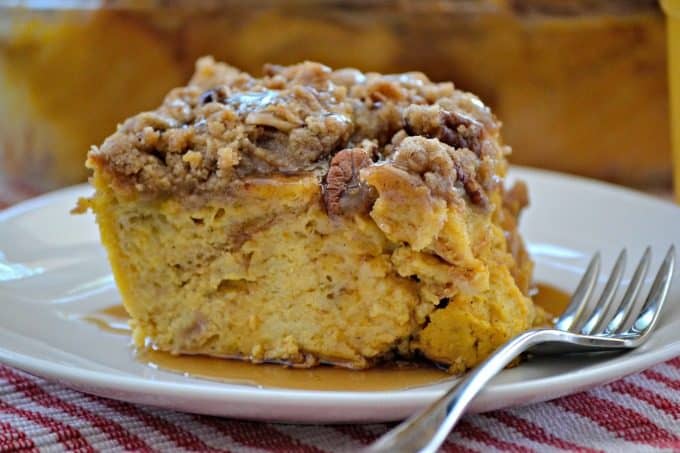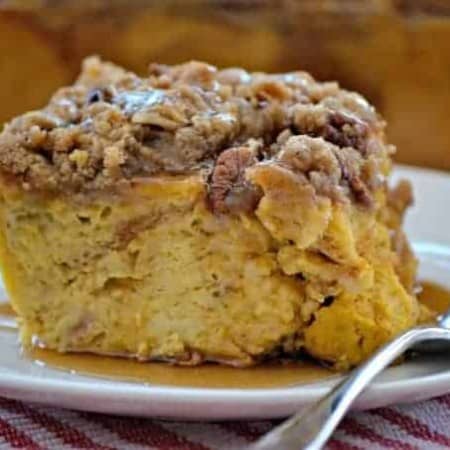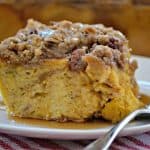 Pumpkin Spice Baked French Toast
Pumpkin Spice Baked French Toast - the wonderful flavors of Fall in a breakfast treat you can prepare the night before. Pop it into the oven the next day and it's a delicious meal to warm you up on a cool, crisp day.
Ingredients
1

loaf French Bread

cut into 1-inch cubes

16

ounces

cream cheese

room temperature

1 15-

ounce

can pure pumpkin

"not" pie pilling

3/4

cups

granulated sugar

1 1/2

teaspoons

Homemade Pumpkin Spice

8

eggs

2

cups

milk

I used whole

1/2

cup

heavy cream

2

tablespoons

pure vanilla extract
Streusel Topping
1/2

cup

flour

1/2

cup

packed light brown sugar

1

teaspoon

cinnamon

1/2

teaspoon

nutmeg

1/4

teaspoon

salt

8

tablespoons

cold unsalted butter

1/2

cup

chopped pecan pieces
Instructions
Spray an 9 X 13-inch baking dish with cooking spray.

Place half of the bread cubes into a large bowl.

In a mixing bowl, beat the cream cheese and pumpkin together until fluffy, about 5 minutes, scraping down the sides as needed.

Add eggs, two at a time with the mixer on low until each is fully incorporated, scraping the sides as needed.

In a large measuring cup, combine the milk, heavy cream and vanilla.

Gently pour the milk mixture into the bowl while mixing on low. Make sure everything has been mixed together well.

Gently pour the entire contents over the bread cubes and mix to thoroughly coat.

Carefully pour everything into the prepared baking dish and spread evenly. Cover with plastic wrap and refrigerate overnight.
To make the Streusel Topping
In a medium bowl, combine flour, brown sugar, cinnamon, nutmeg and salt. Mix thoroughly.

Cut butter into small pieces and with a pastry cutter or two forks, blend butter into mixture until it resembles coarse meal. Mix in the pecan pieces.

Place mixture into a plastic bag. Seal and refrigerate overnight. This step can also be done in the morning before placing baking dish into the oven.

When ready to bake the next morning...

Preheat oven to 350 degrees F.

Uncover the baking dish and sprinkle the streusel mixture evenly around the top.

Bake uncovered for 60 - 65 minutes.
If you enjoyed this Pumpkin Spice Baked French Toast, then you'll love…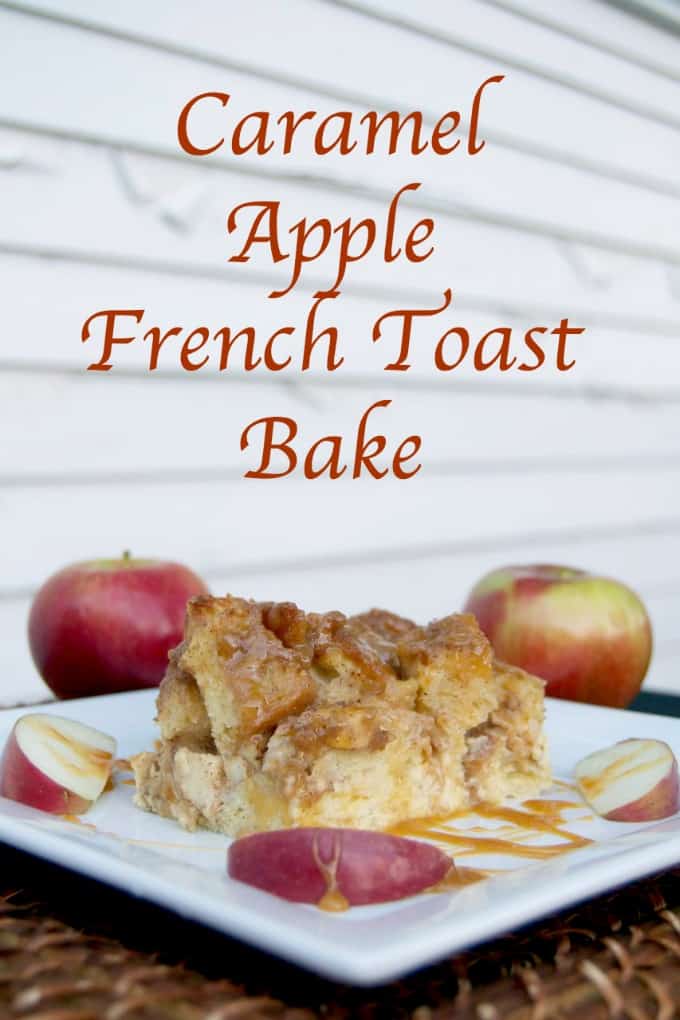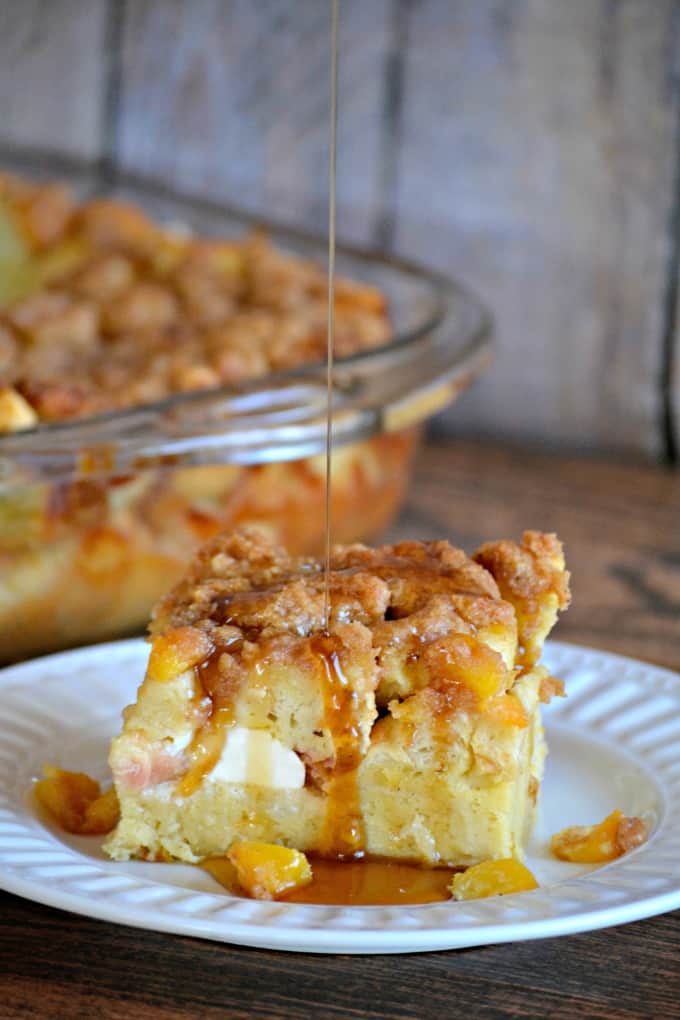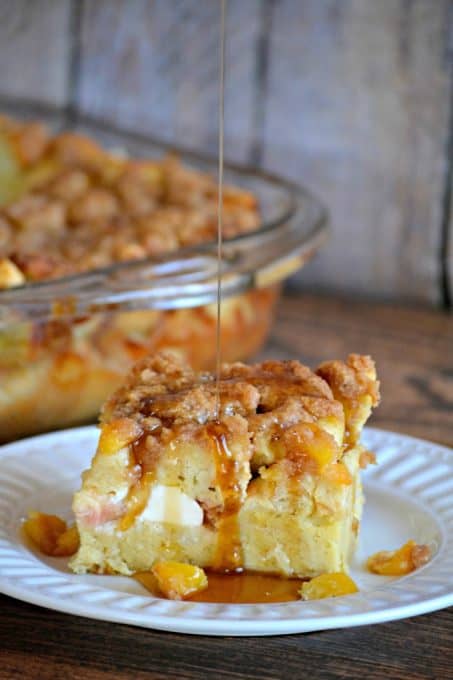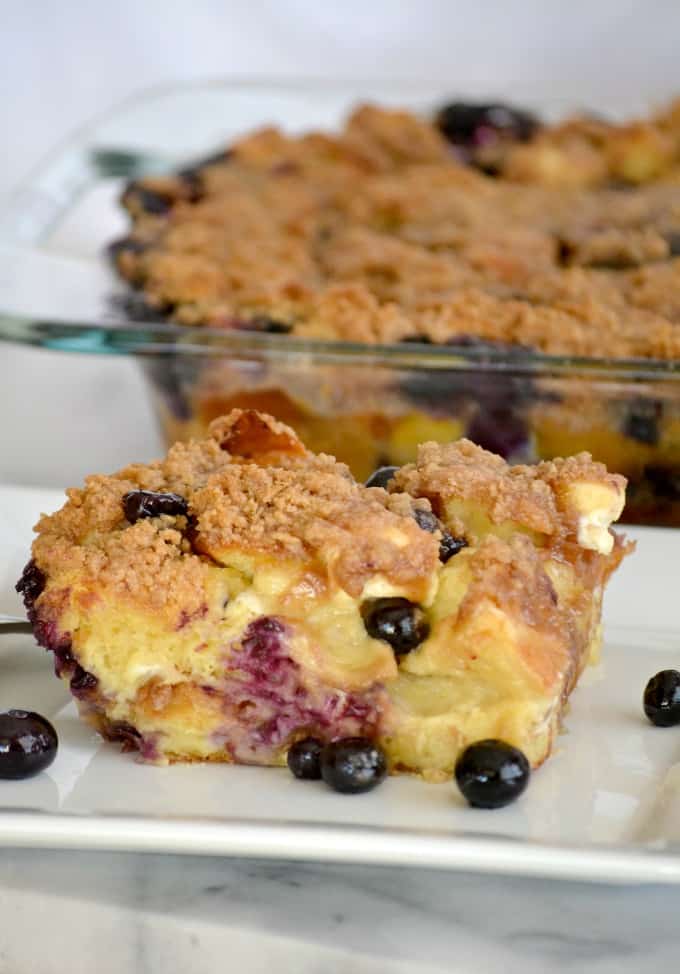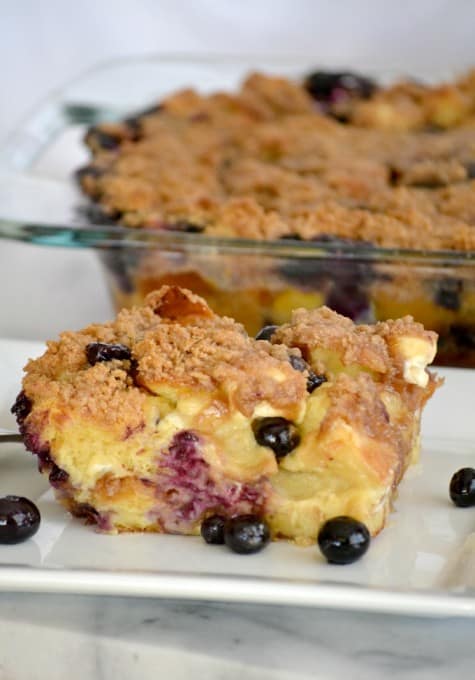 Take a look at these other French toast recipes from my blogger friends…
Creme Brulee French Toast from The Culinary Compass
Very Vanilla French Toast from The Girl Who Ate Everything (on Ebay)
Brown Sugar Banana French Toast Casserole from Celebrating Sweets
Cinnamon Roll French Bread Bake from Six Sisters' Stuff
Donut French Toast from The Novice Chef
These Pumpkin Pies are gorgeous! Watch these videos to learn how to make a great one!
I give you BIG baking hugs and muffins!!