Denver Scrambled Braid – scrambled eggs mixed with ham and, red and green peppers, placed on a crescent roll sheet and topped with crumbled bacon and shredded cheese. This is one breakfast fit for a king!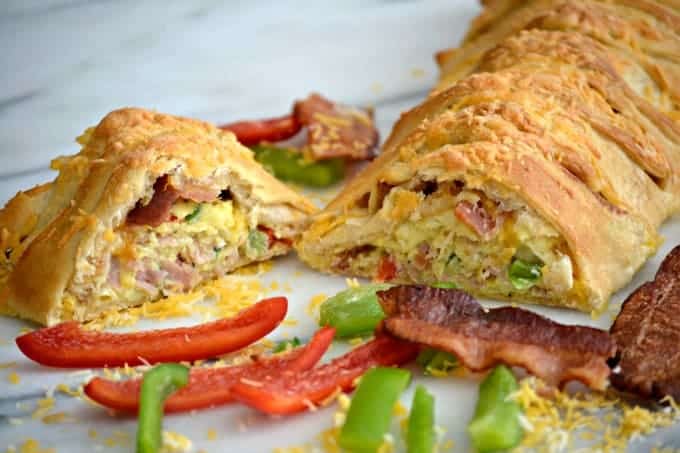 Breakfast is one of our favorite meals.
Many times we'll have pancakes for dinner and now that I've started making these breakfast braids, you can bet that we'll be having these as well.
Just like the Taco Braid, it is really easy to make and is absolutely delicious. Mr. 365 said it was restaurant quality, but I don't know if I'd go that far. haha I was pleased with the compliment though.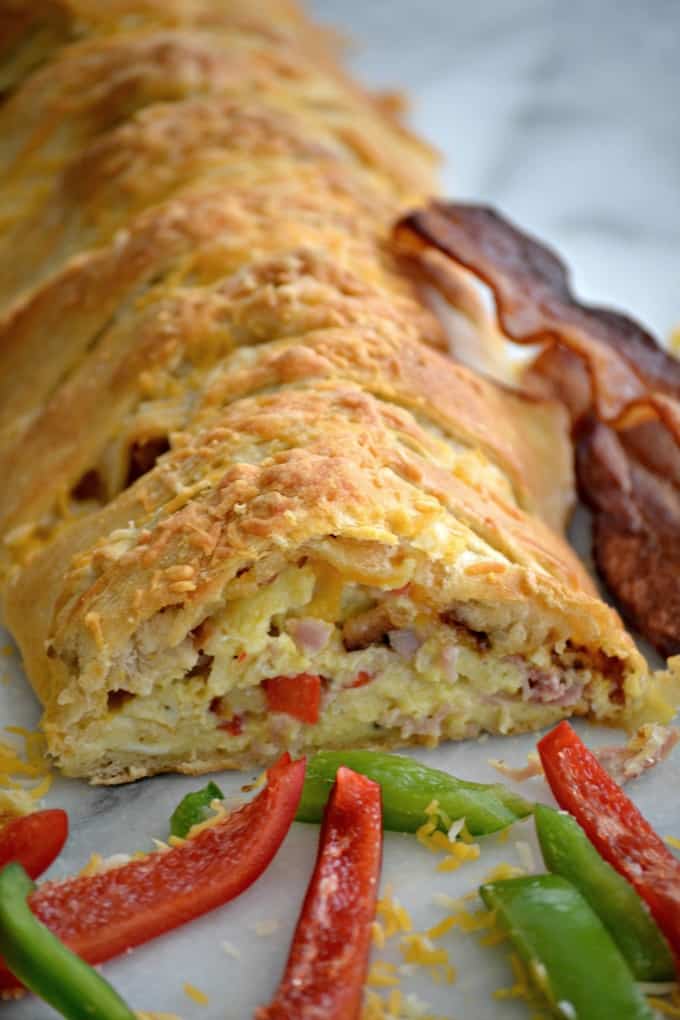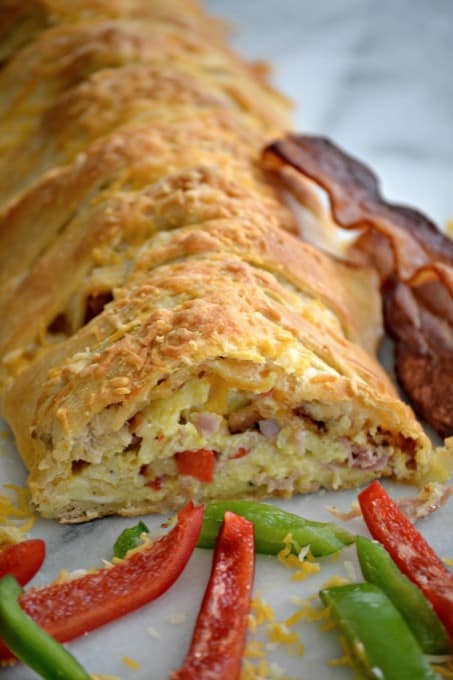 This is so easy to put together, you won't believe it.
You're going to start by rolling out the crescent dough into a 10 X 15 inch rectangle. Using a pizza cutter along each long side, slice strips that are about 1 1/2 inches in width and three inches long. Make sure that a strip of about 3 inches is left in the center for the eggs. At either end of the center, make two slices in about two inches deep. You'll pull these pieces up over the end and wrap the adjacent strips over them to secure.
For this braid, I made the strips slanted, but it isn't necessary. You can see that I did it differently with the Taco Braid and it still turned out wonderfully. You just want to make sure that all the food is tucked in and doesn't escahpay, as Dory says.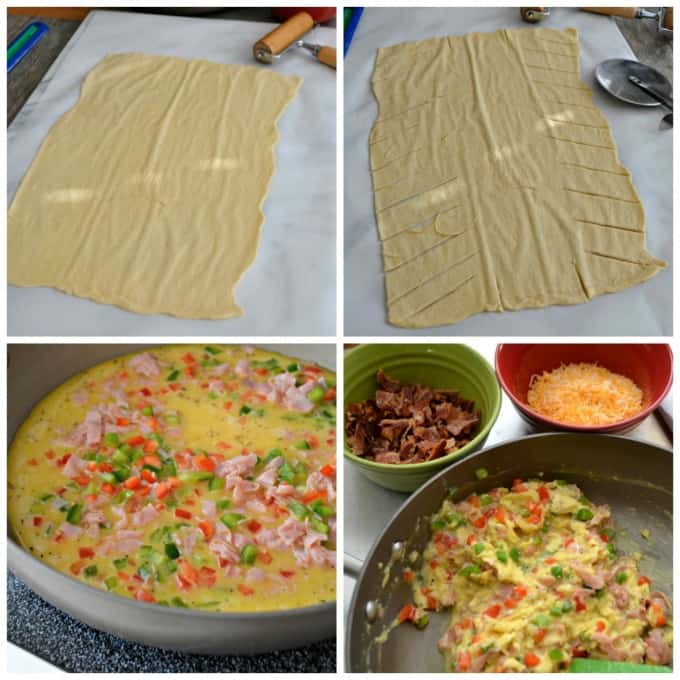 Place the scrambled egg mixture along the center. Fold the end pieces up.
Evenly distribute the crumbled bacon along the egg and then do the same with 1/2 cup of the cheese.
Beginning at the top alternately fold the pieces of dough over the egg until you reach the bottom.
Sprinkle with the remaining 1/4 cup of cheese.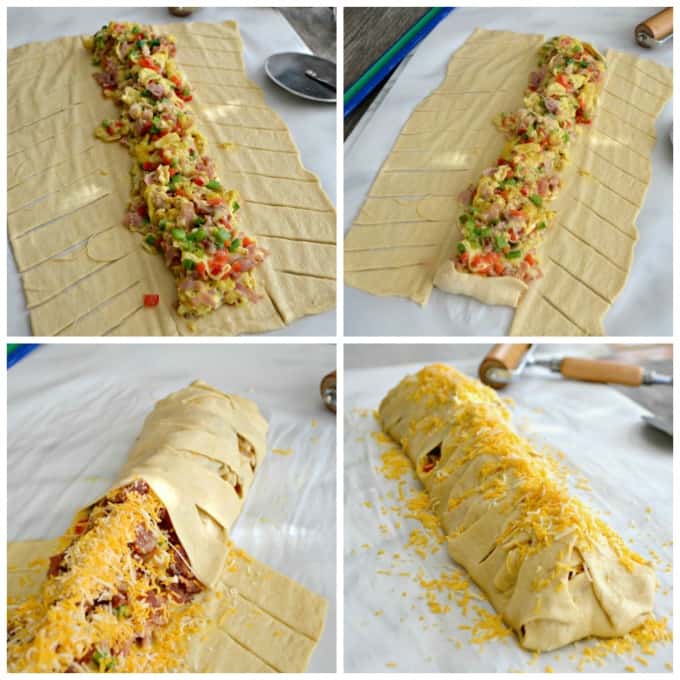 Transfer the braid on the parchment to a baking sheet and bake for 13 – 15 minutes until golden.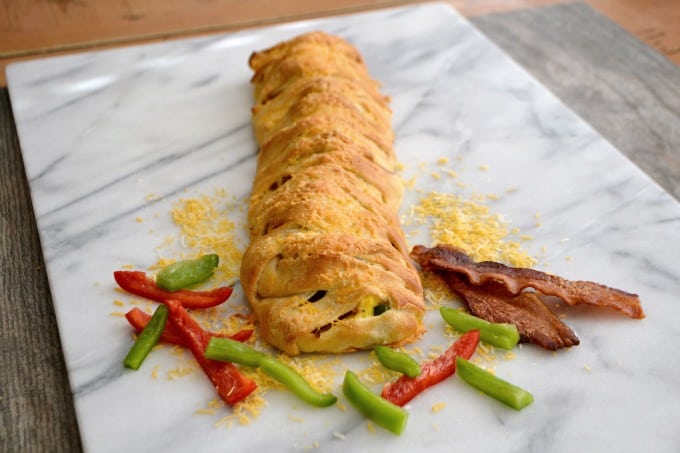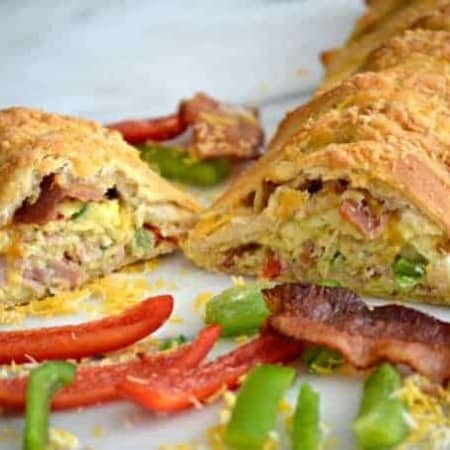 A delicious treat for breakfast and a new take on a Denver Omelet, this braid is full of flavor and is really very easy to make.
Ingredients
1 Crescent Dough Sheet
8 large eggs lightly beaten
½ of a green pepper diced
½ of a red pepper diced
¼ teaspoon salt
¼ teaspoon ground black pepper
5 thin slices honey ham chopped
6 slices cooked bacon crumbled
¾ cup shredded Cheddar Blend cheese divided (I used a Fiesta Blend which contained cheddar, Monterey Jack, Queso Quesadilla, and Asadero cheeses, but you can definitely substitute.)
Instructions
Preheat oven to 375 degrees F.

Prepare a clean work surface by covering it with a sheet of parchment.

Unwrap the crescent dough and roll out onto the parchment. With a rolling pin or small roller, expand the dough until it is approximately a rectangle measuring 10 X 15 inches.

Keeping a 3-inch strip down the middle of the dough, use a pizza cutter to slice into the long sides of the dough. Make small strips up both sides about 1 1/2 inches in width and 3 inches in. At the center of each end, make two slices about 2 inches into the sides of the center strip. After you place the scrambled eggs, these will be folded up to secure the ends.

Whisk the salt and pepper into the eggs.

In a large non-stick skillet over medium-high heat, add eggs, both peppers, and ham. With a rubber spatula, gently scrape the bottoms and sides of the pan until the eggs are slightly undercooked. You do not want them well done as they will finish cooking in the oven. Make sure they are wet, but not runny otherwise the dough will be soggy and not bake correctly.

Place the egg mixture all along the center strip to evenly distribute.

Cover with the crumbled bacon and then with the 1/2 cup of shredded cheese.

Fold the ends up over the egg and beginning at the top, alternately place the strips of dough over the egg, tucking in any food or strips of dough as you move along.

Once finished, sprinkle the top with the remaining 1/4 cup of cheese.

Transfer the braid on the parchment to a baking sheet and bake for 13 - 15 minutes, until golden brown.
Did you make this recipe?
Share it with me on Instagram and make sure to follow me on Pinterest for more recipes.
If you like this recipe, check out these other breakfast recipes…
Banana Peanut Butter Chip Pancakes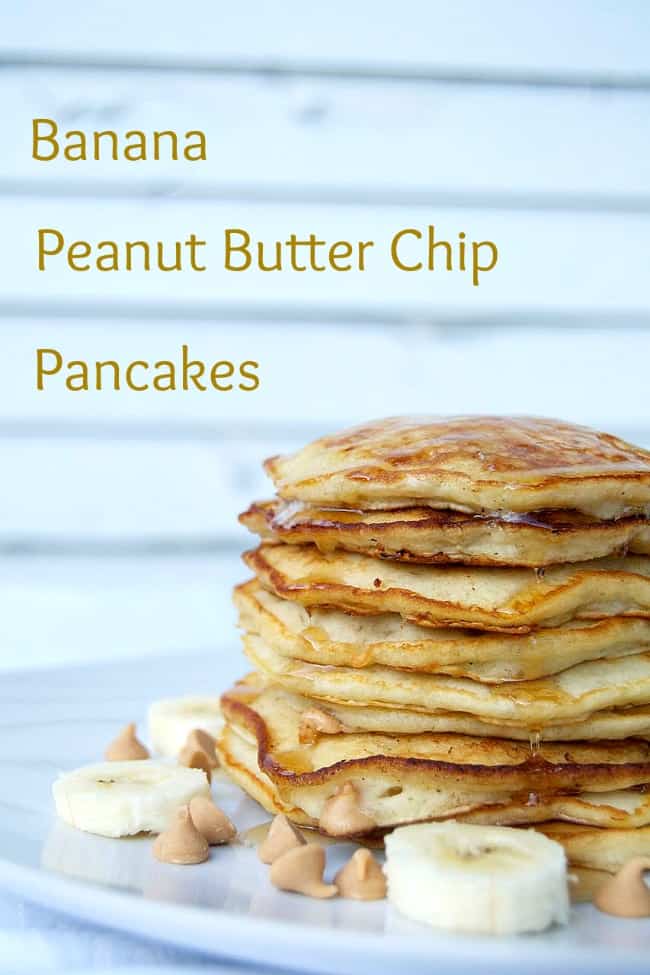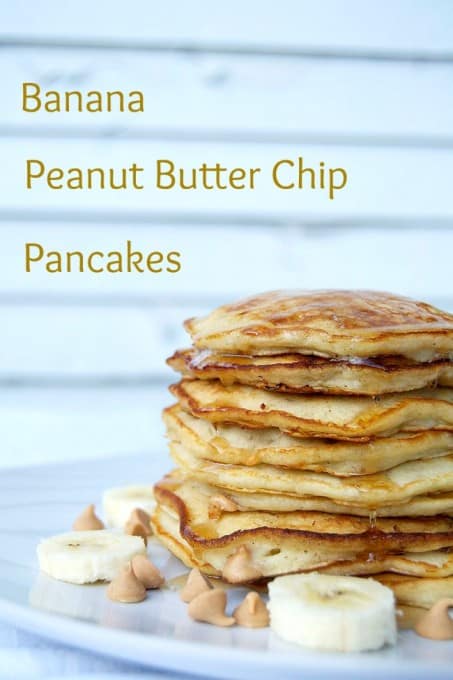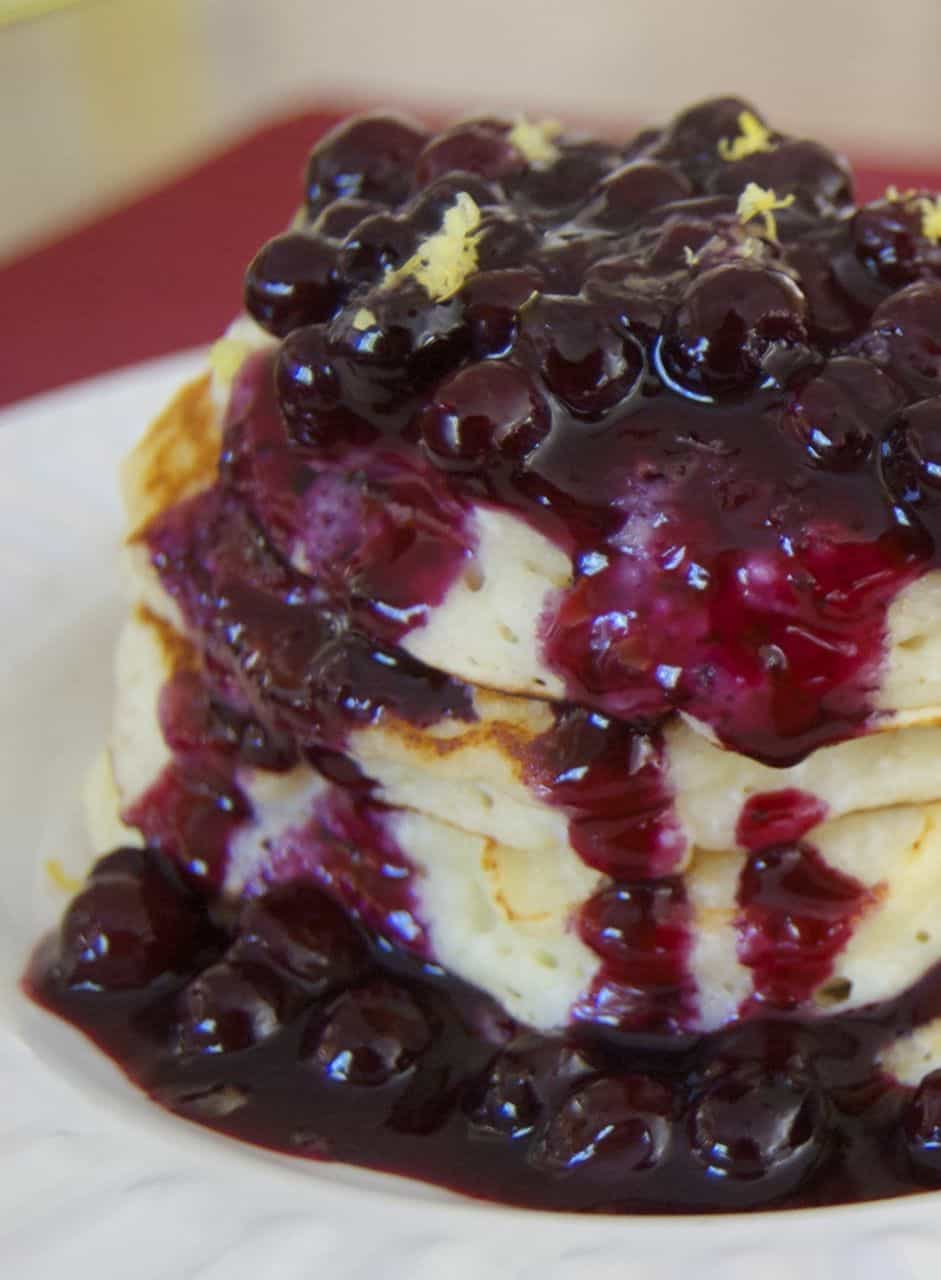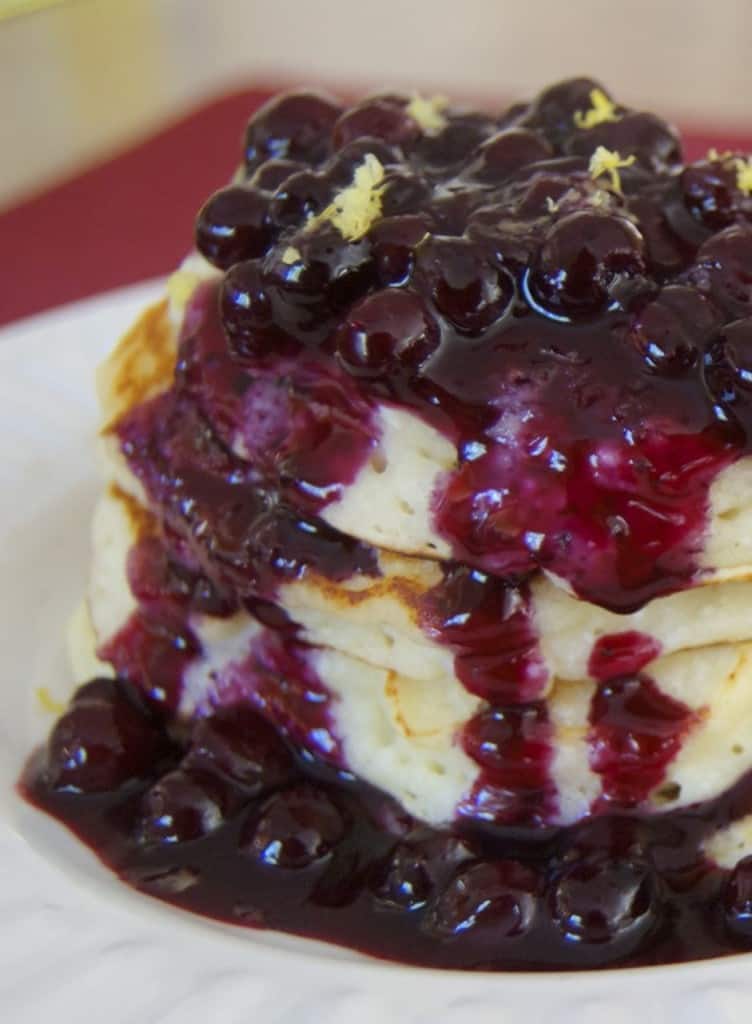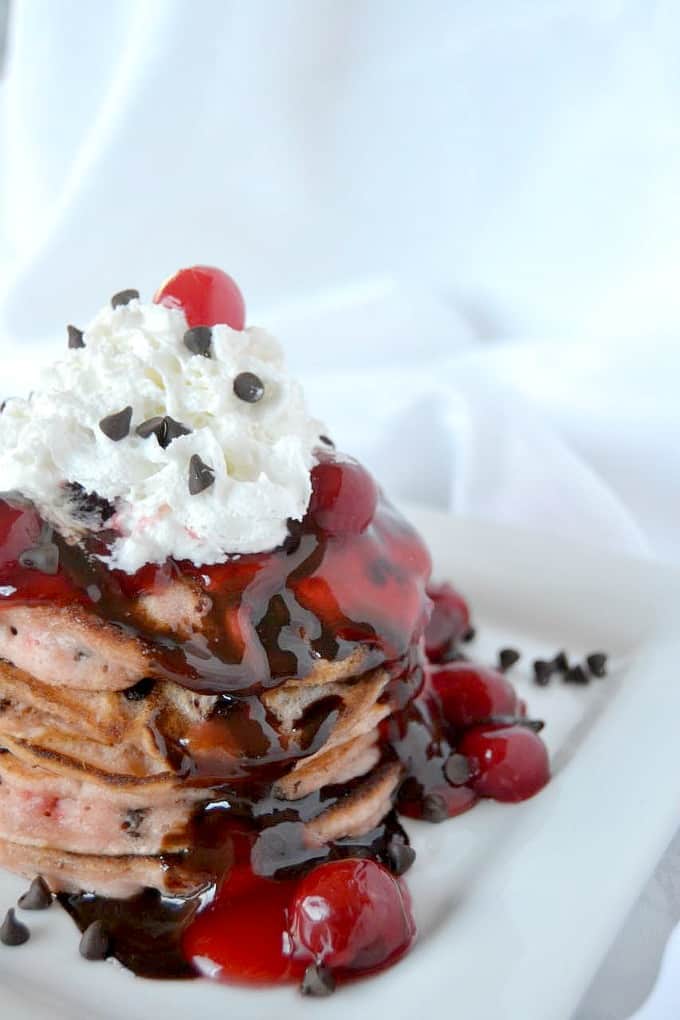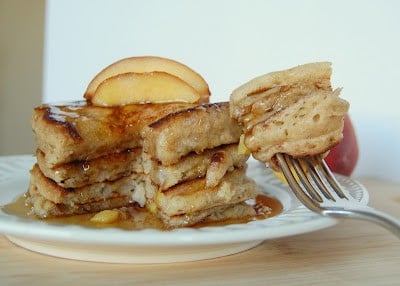 Watch this video to make eggs for breakfast in a super cool way!
I give you BIG baking hugs and muffins!!
Reader Interactions