In our 12 Days of Cookies 2022, you'll find peanut butter, peppermint, classic cookies, something for the adults and even one made with a favorite childhood cereal. These easy cookie recipes will be great additions to your holiday cookie trays, cookie boxes, dessert tables, and more. AND, Santa's going to love seeing them on his plate, too!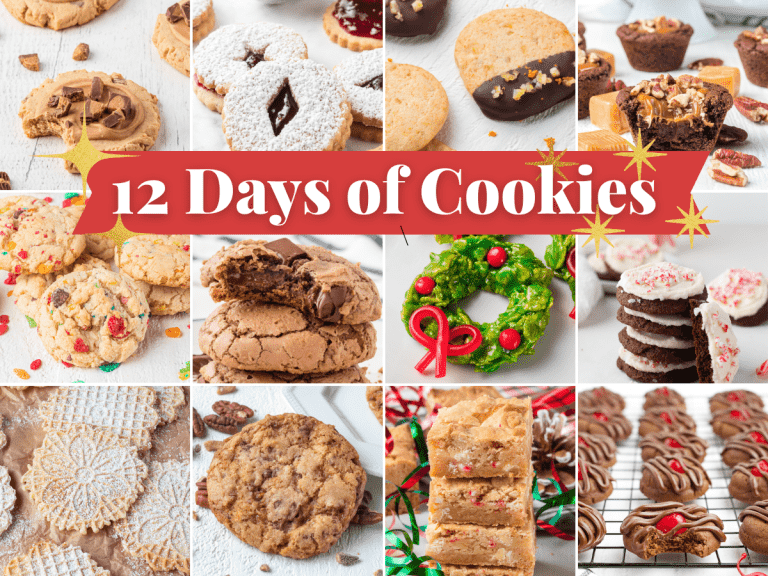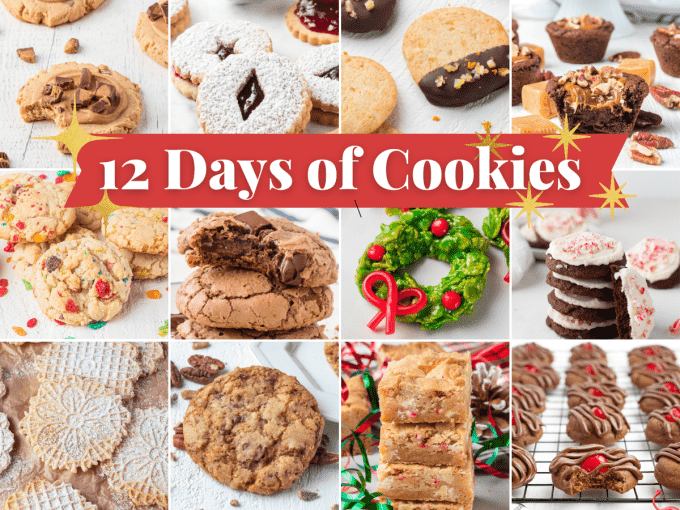 Have you started your cookie baking yet?
If not, then today is the perfect day to do that because I've got a great list of recipes for you to use.
I think you'll find at least one that you like.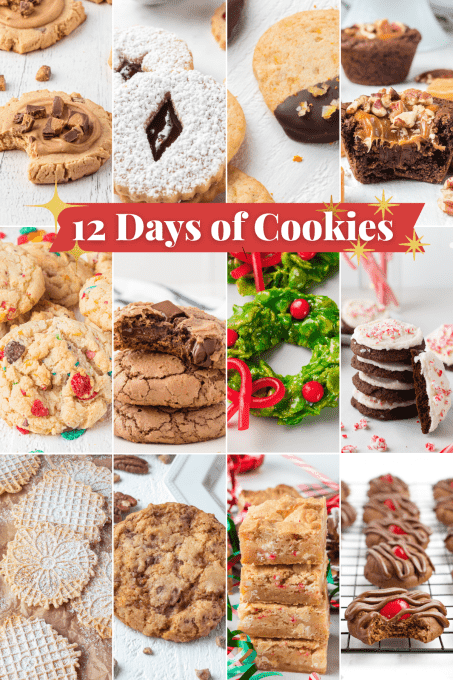 Without further adieu, I present to you this year's collection of 12 fun and incredible cookie recipes.
I hope that you'll make, enjoy and share them for years to come!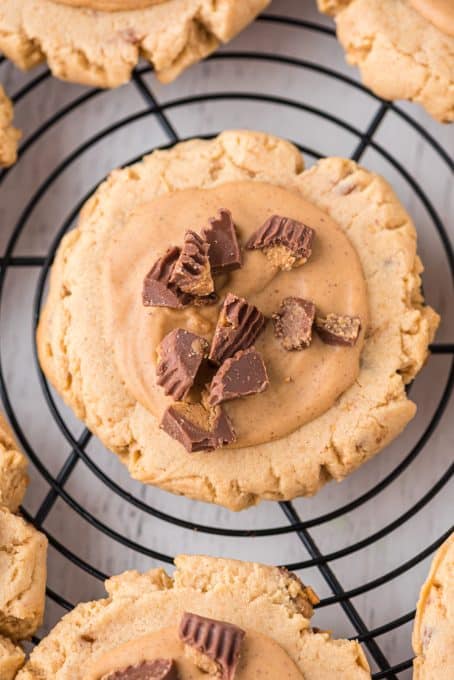 These peanut butter cookies are a copycat of the Reese's Peanut Butter Cookies you might find at the popular cookie shop, Crumbl. With a peanut butter base, Copycat Crumbl Reese's Peanut Butter Cookies are frosted with melted peanut butter chips and covered in chopped mini Reese's Peanut Butter Cups. There are even mini Reese's inside the cookie, too!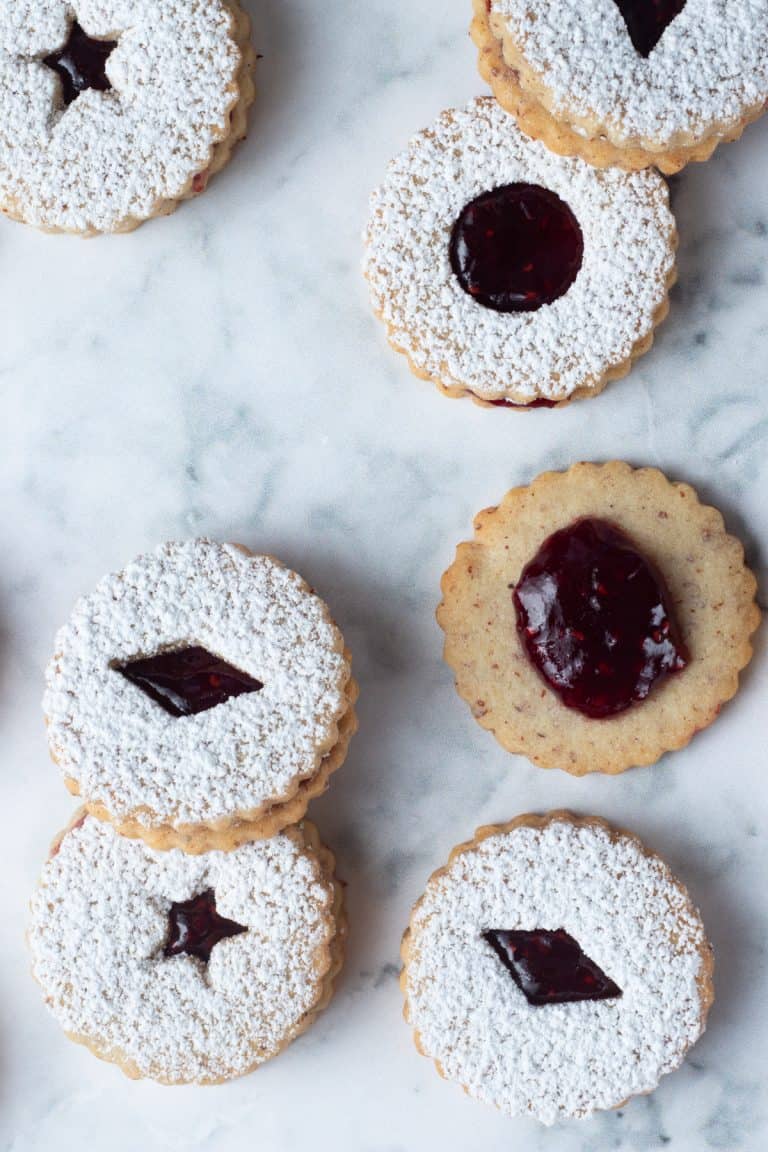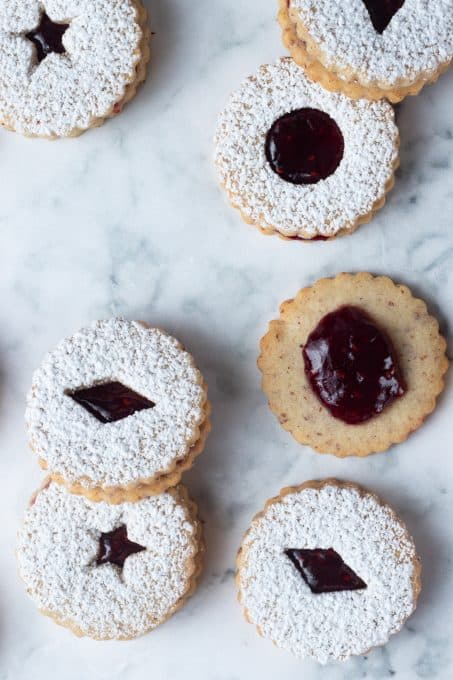 These buttery almond cookies with the center cutout and jam filling are so very popular around the holidays. Originating from Austria, Linzer Cookies can be filled with jam, preserves, and even lemon curd, and can be made using these cookie cutters.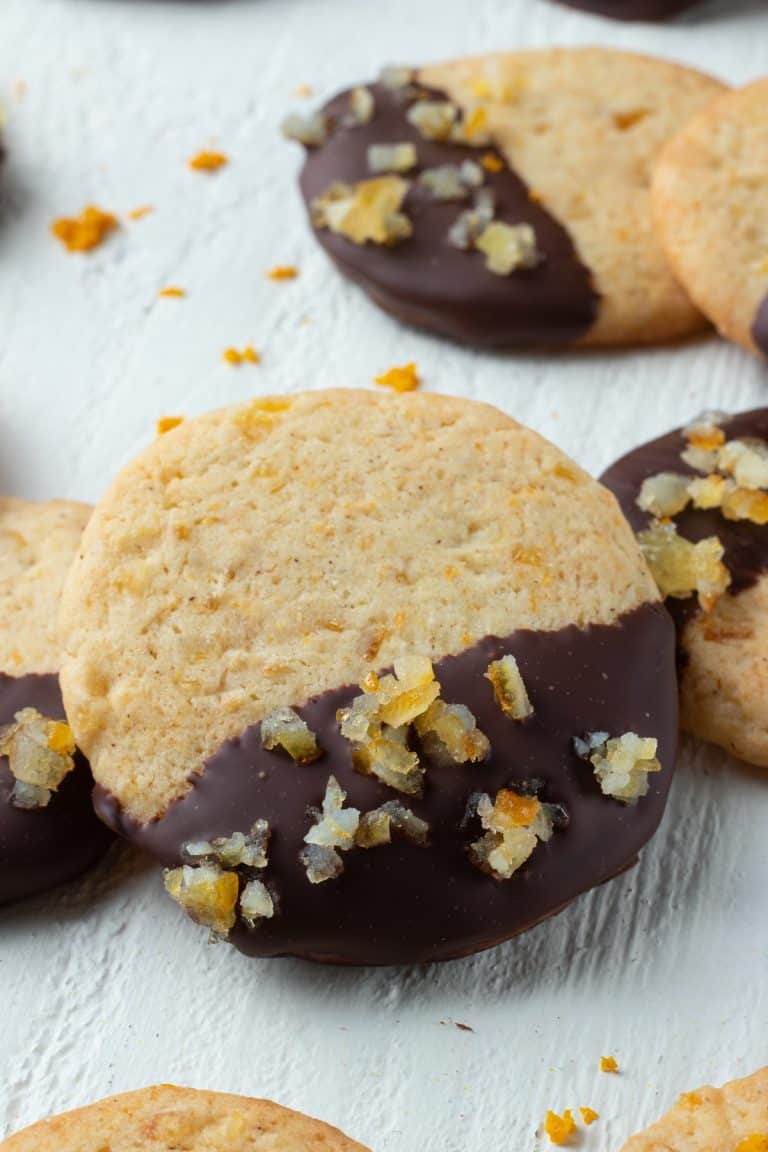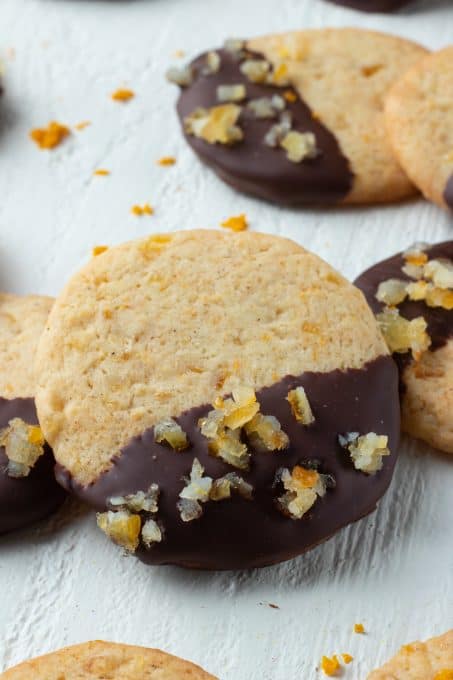 You'll enjoy the delicious citrus taste of candied orange peel in each bite of a Chocolate Dipped Orange Cookie. These refrigerator cookies are made even more delicious because they're dipped in dark chocolate and sprinkled with more candied peel.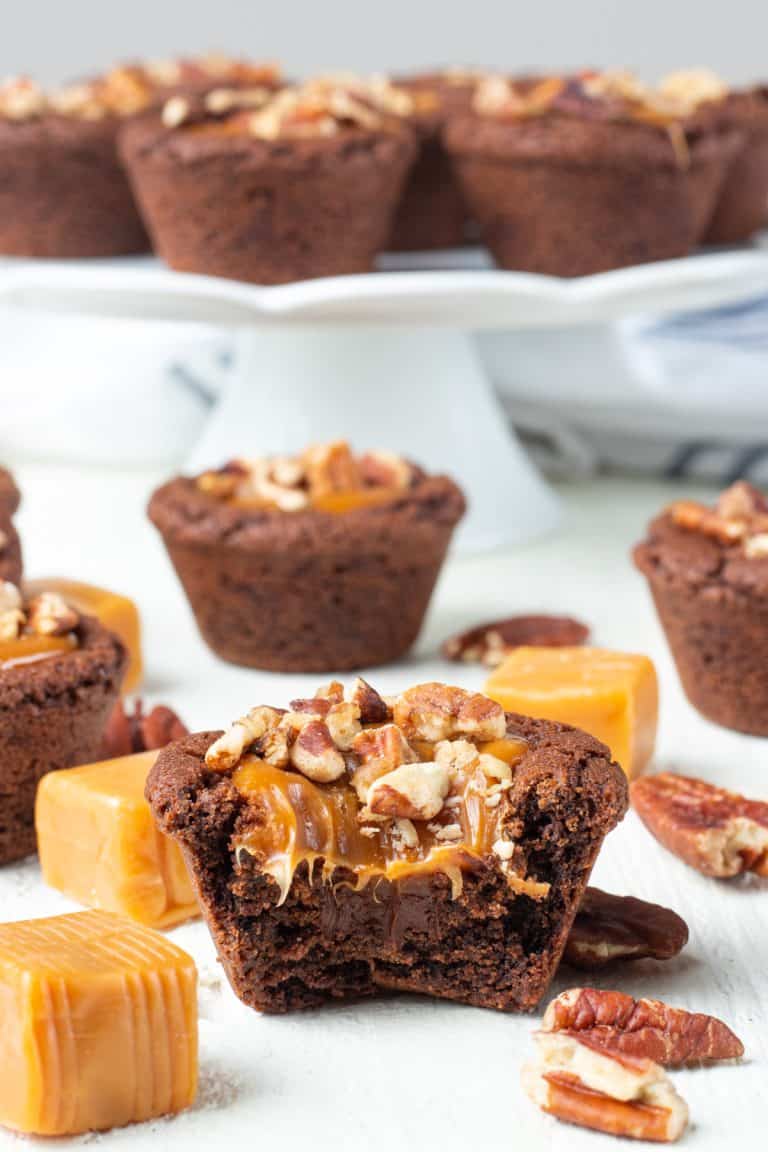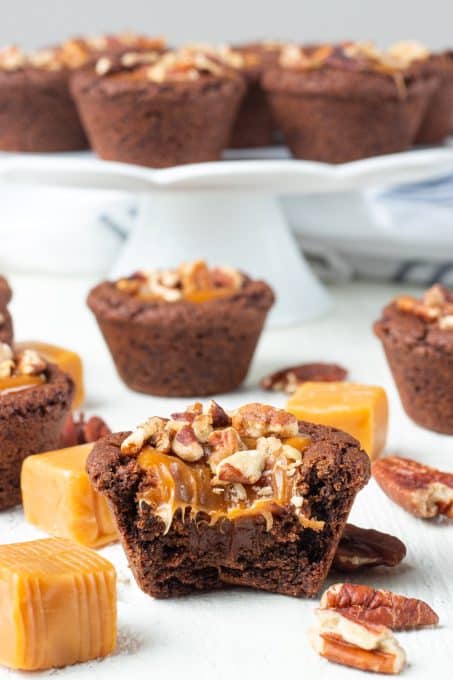 I think these Turtle Tassies may have been one of my favorite cookies this year. I absolutely loved the chocolate cookie cup. And then, once you bite into it, you taste the gooey caramel, dark chocolate, and crunch of the pecans. So good!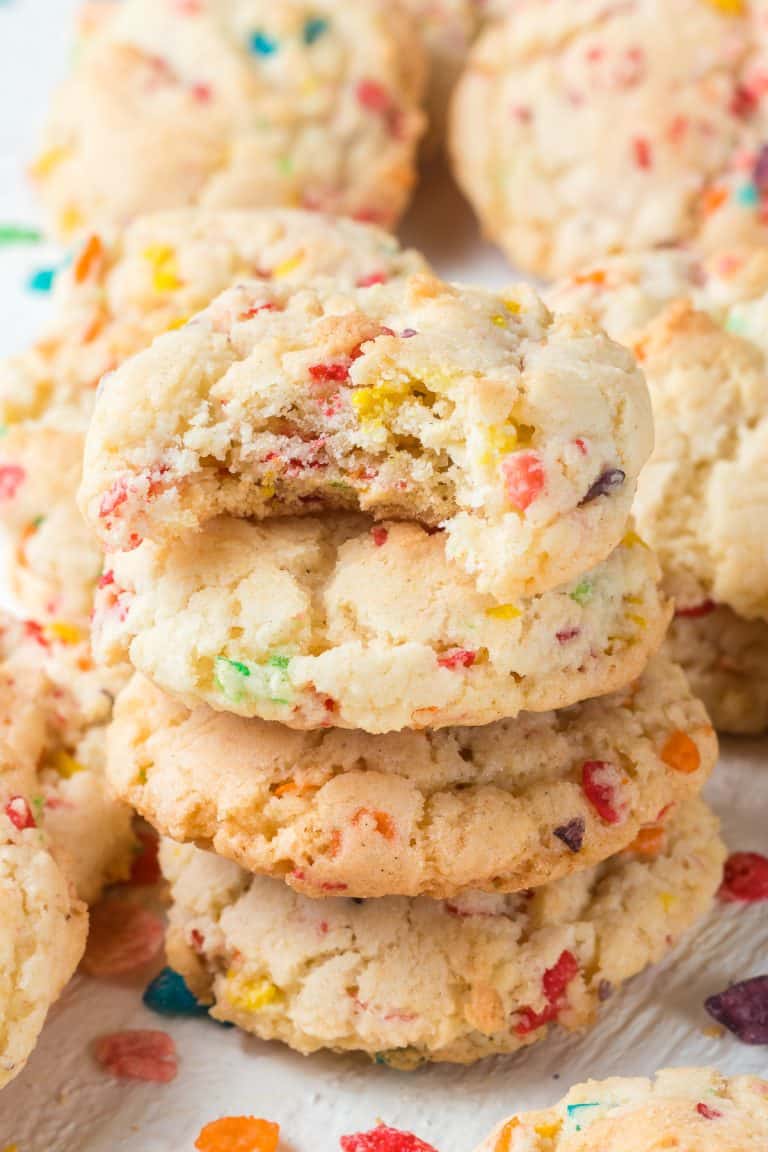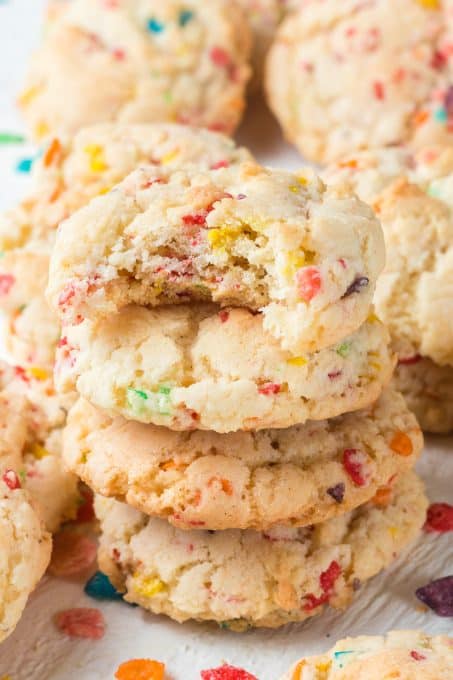 How can you go wrong with a cookie made from one of your favorite cereals? These Fruity Pebbles Cookies are a chewy cookie with a slight crunch from the flavorful Fruity Pebbles. These fun cookies are ones you'll be making all year long.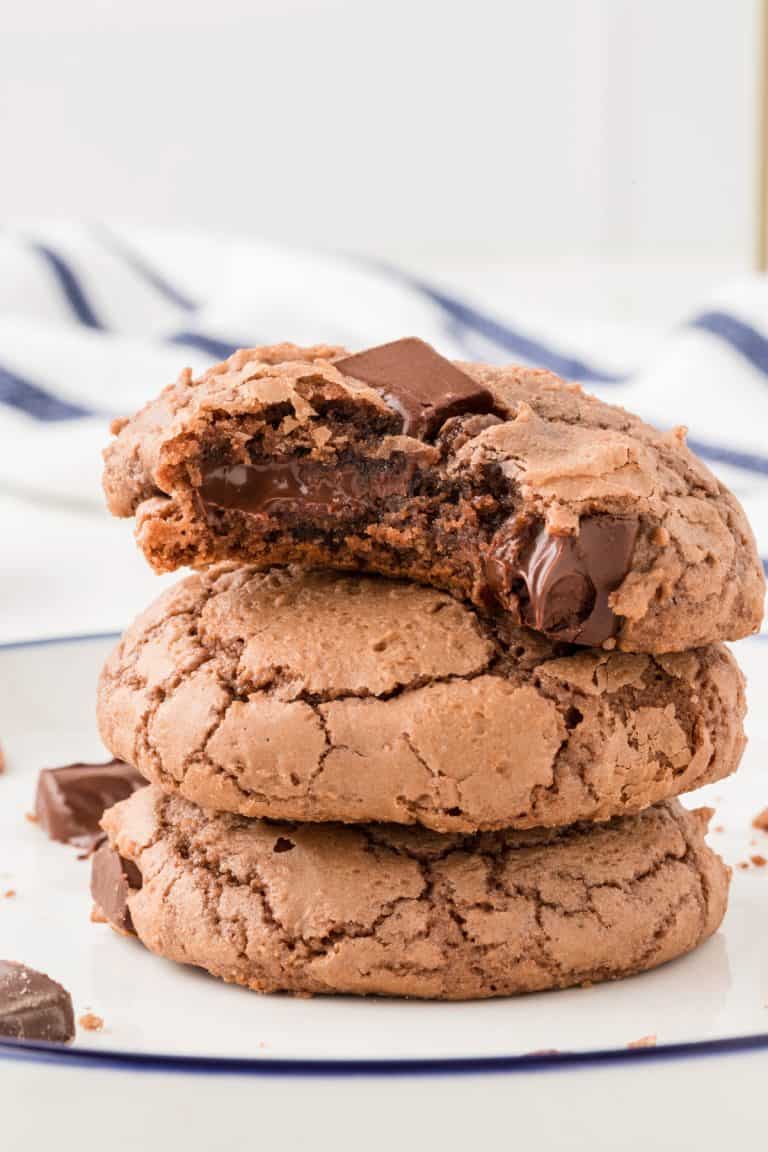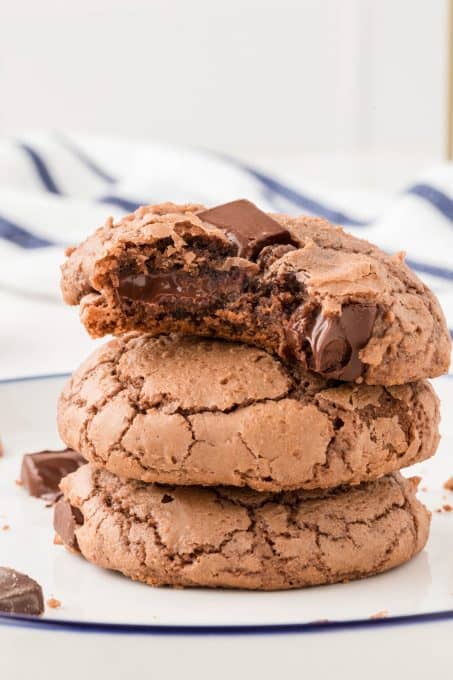 If you like brownies AND cookies then these Brownie Mix Cookies are for you! Made from a boxed brownie mix along with a few other ingredients, these chewy brownie-like cookies with chocolate chunks are delicious with a cold glass of milk!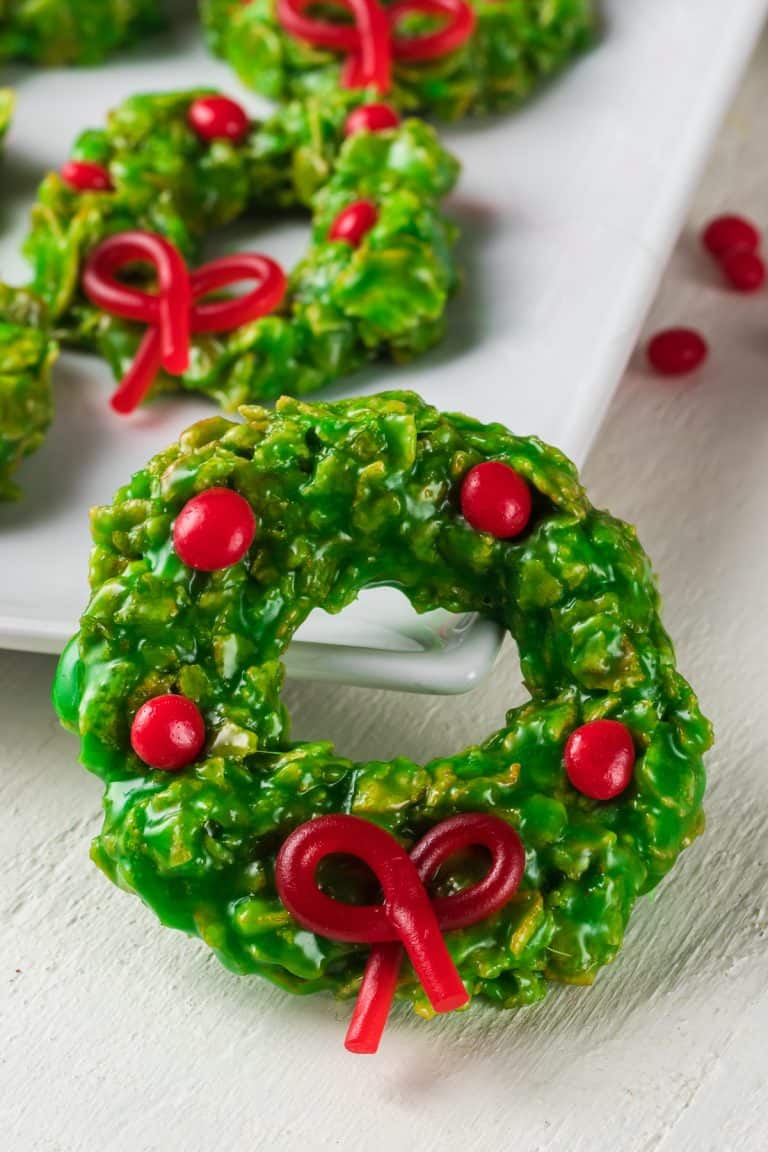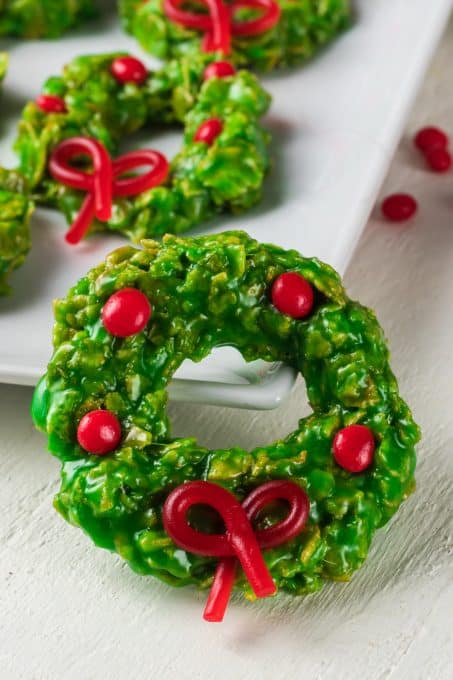 I couldn't pass up the year without making a few fun and festive Cornflake Wreath Cookies. Inspired from my No Bake Peanut Butter Cornflake Cookies, these cookies are made with marshmallows, green food coloring, red licorice string, and cinnamon candies.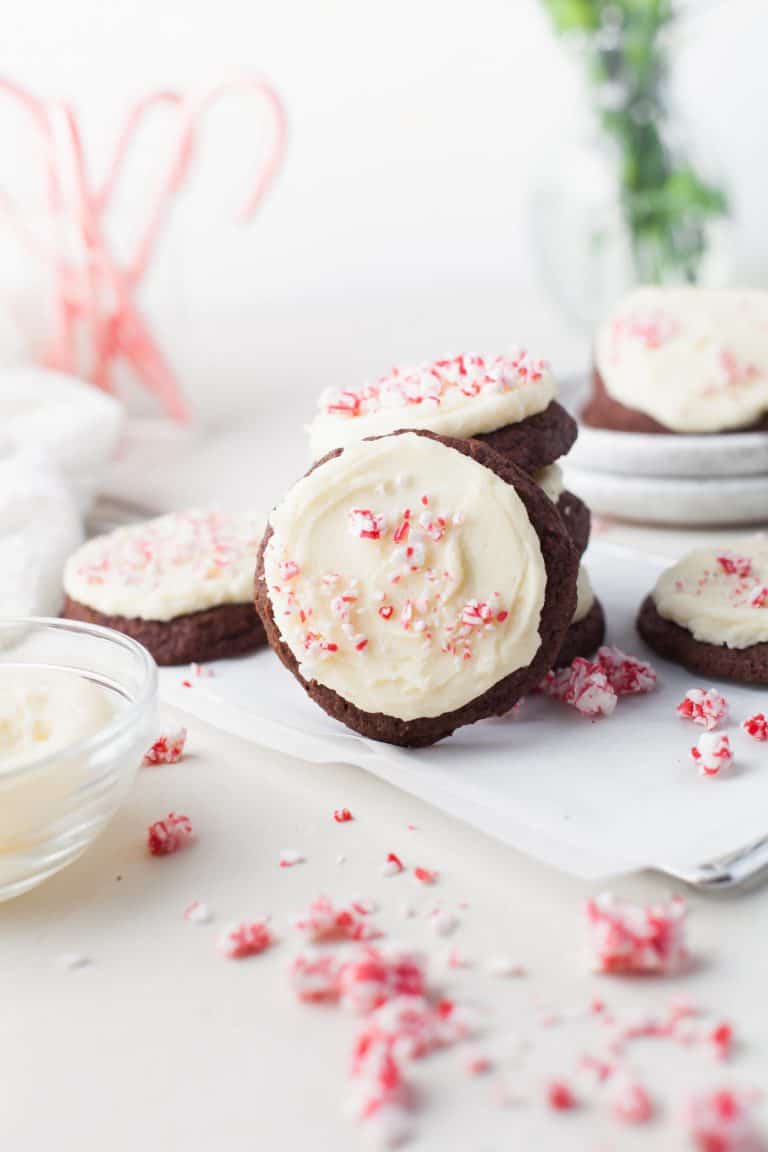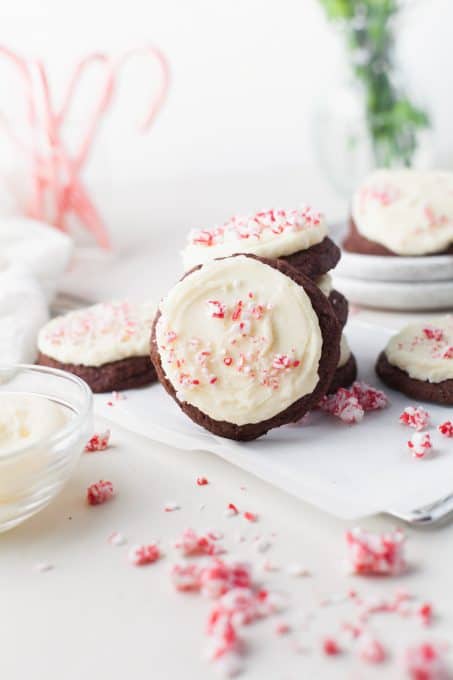 You can't have a cookie collection without at least one peppermint cookie, so these Double Chocolate Peppermint Cookies were a perfect addition! The chocolate cookie and peppermint frosting look even prettier with some crushed candy canes sprinkled on top, too.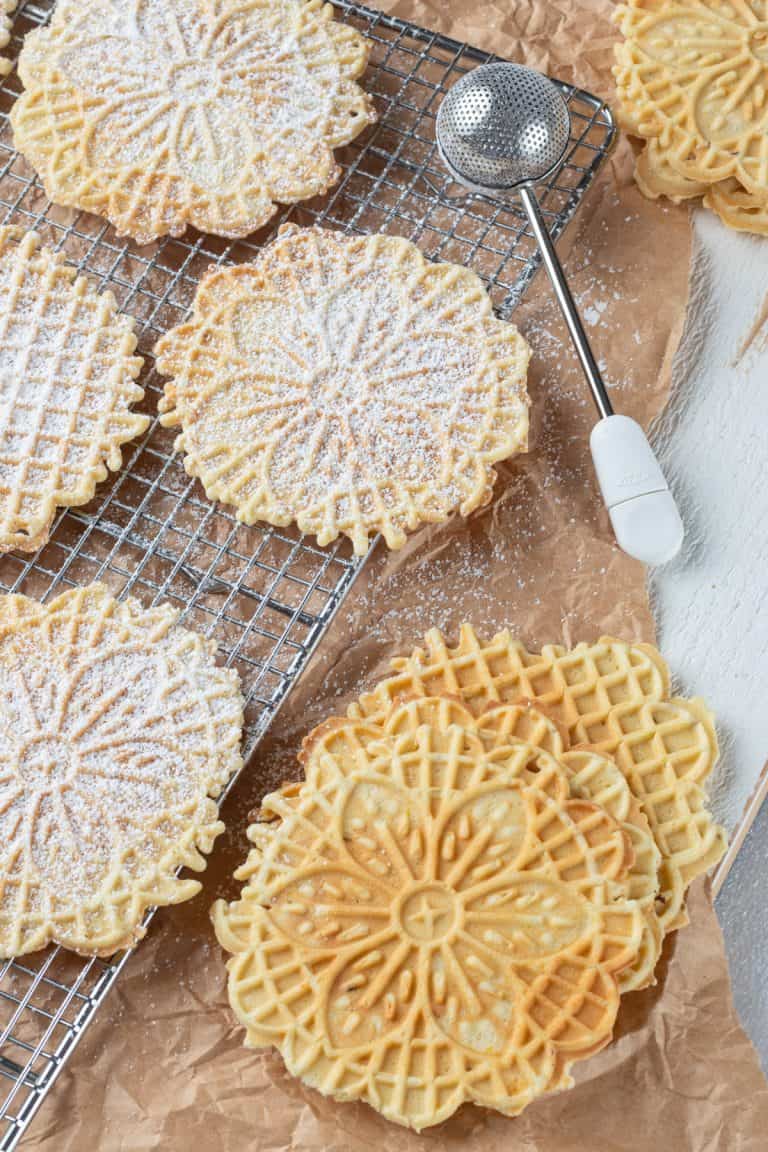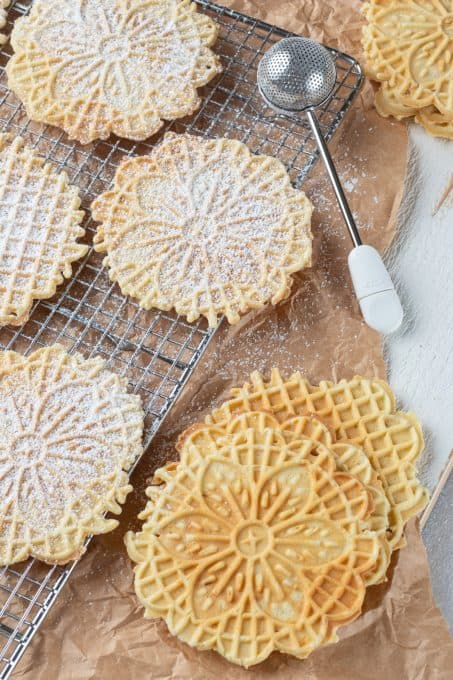 Can I just tell you how surprised I am that I had never made Pizzelles until this year? They are much easier to make than I ever expected them to be and super yummy, too! You can purchase a Pizzelle make here on Amazon, so you can start including them in your yearly celebration.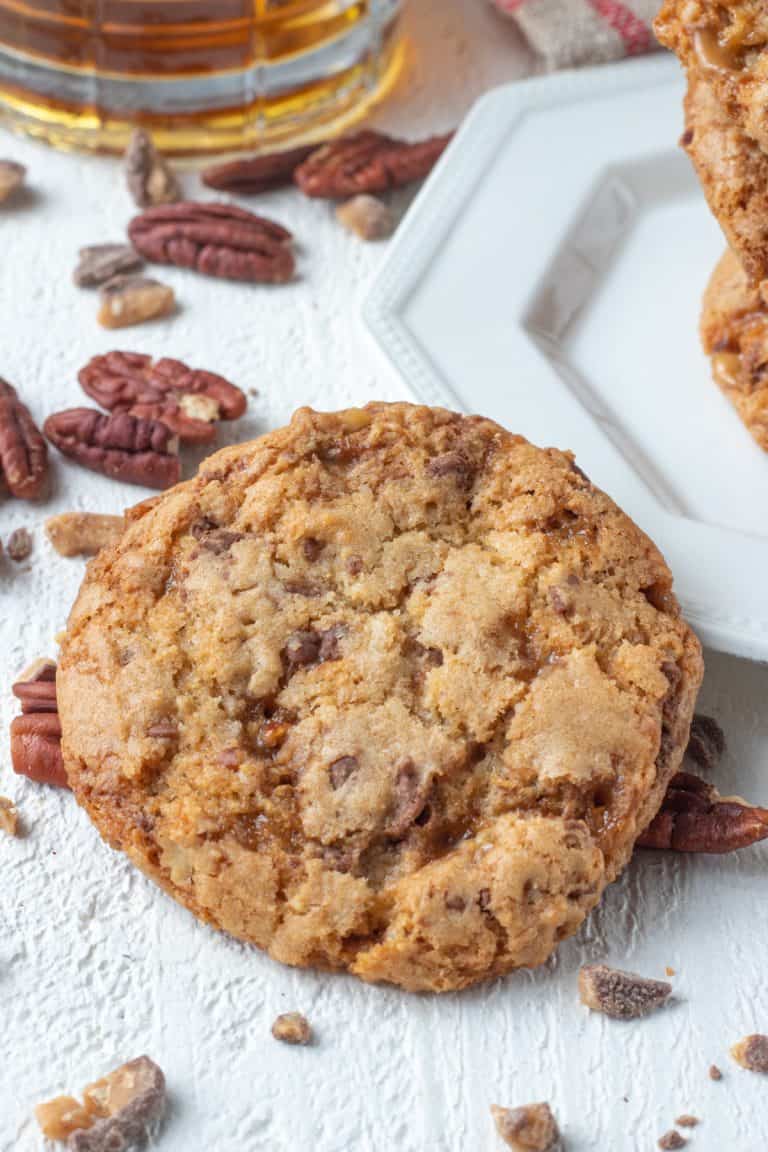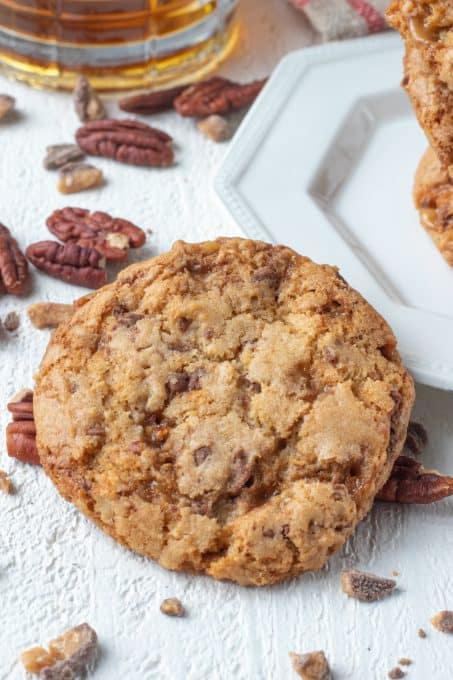 Wow. These Bourbon Toffee Cookies are yummy and the combination of flavors work so very well together. They quickly became one of my husband's favorite cookies.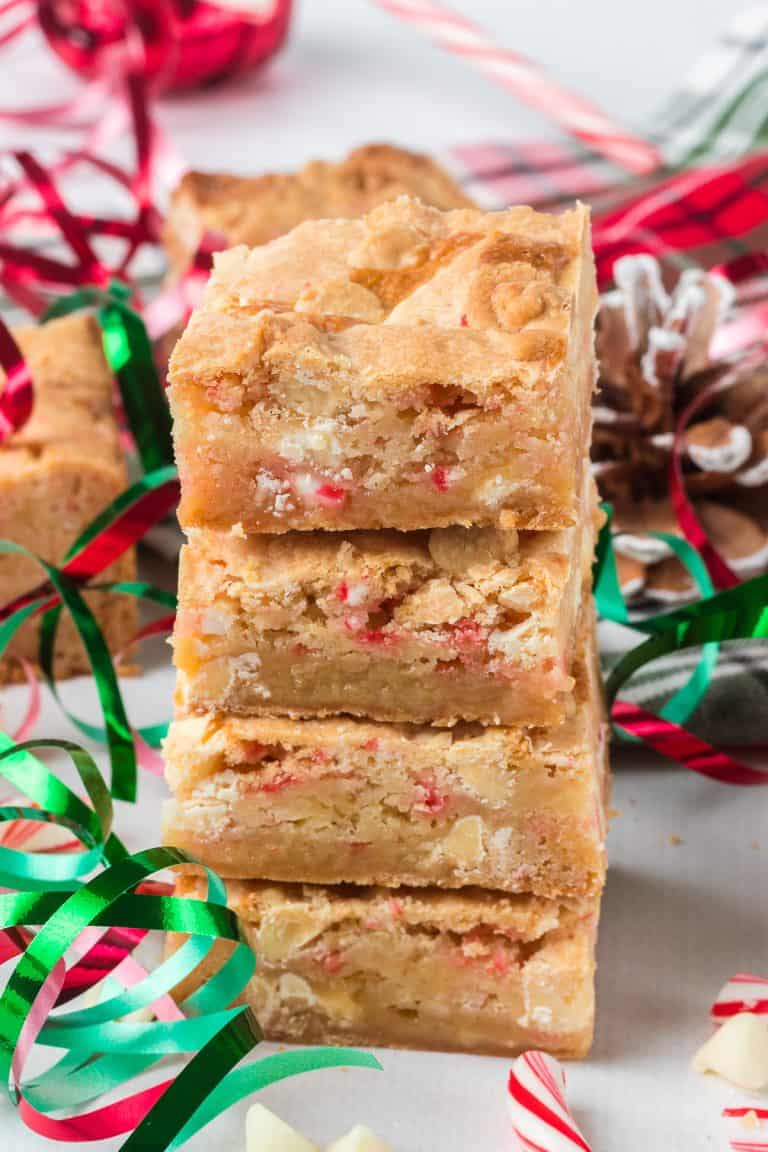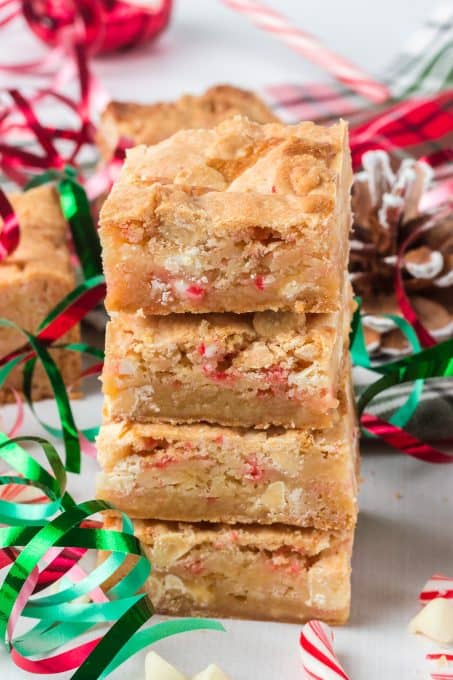 Ok, technically not a cookie, these Peppermint Gooey Bars, are deliciously sweet and chewy. This recipe makes 16 delicious bars, that have crushed candy canes and white chocolate chips throughout.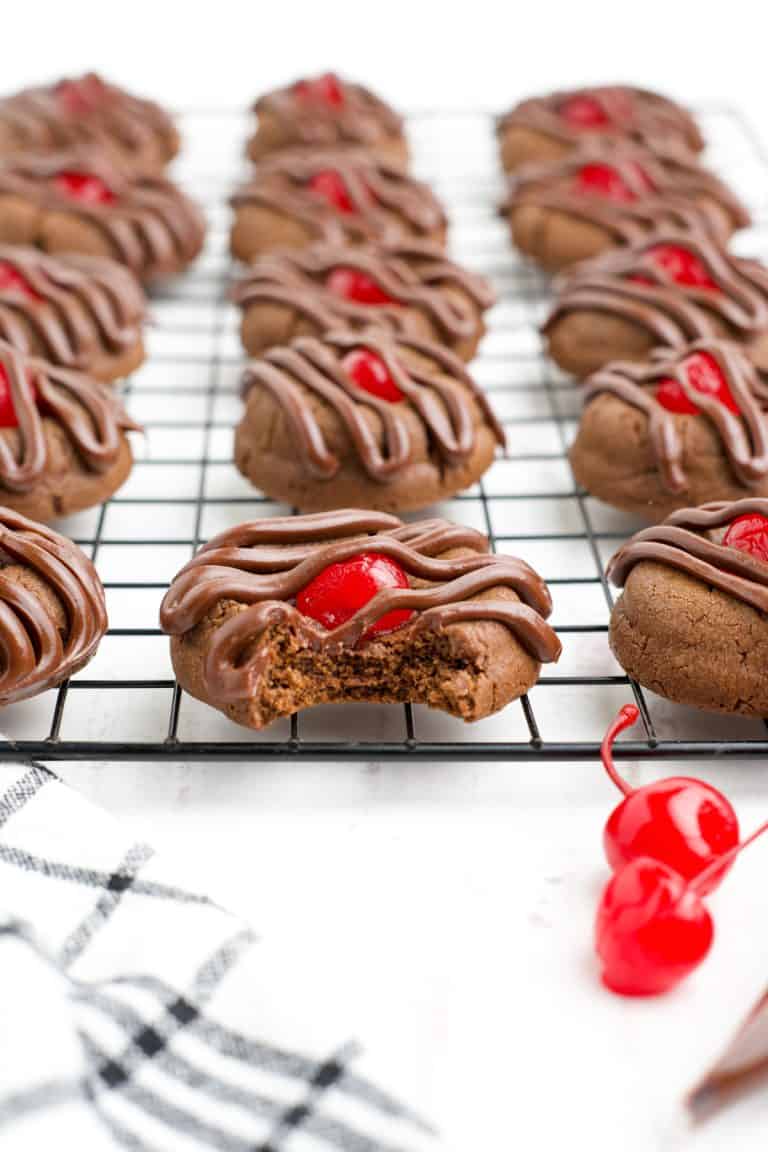 You can't go wrong when with these Chocolate Cherry Thumbprints! The chocolate cherry flavor combination is one that is delicious not just for the holidays, but all year long. Besides, with a maraschino cherry and a drizzle of chocolate, just one cookie will be hard to pass up.
More Christmas Cookie Recipes
Easy Cookie Recipes