I can't very well have a 12 Days of Cookies without having some kind of Gingerbread now can I?
And I forgot I'd already posted those really good Ginger Chewies.
Well, this time of year a person needs options when making cookie selections..
Right?
As I said before, the gingerbread men, women, and children will have to wait because in about a week and a half we'll be making gingerbread houses.
It's one of our new holiday traditions that I started with the kids last year.
Today's cookie recipe I found on Adrianna's blog, A Cozy Kitchen. She had found it on AllRecipes.
Gingerbread Biscotti – makes about 48 biscotti
1/3 cup vegetable oil
1 cup granulated sugar
3 eggs
1/4 cup molasses
2 1/4 cups all-purpose flour
1 cup whole wheat flour
1 tablespoon baking powder
1 1/2 tablespoons ground ginger
2 1/4 teaspoons ground cinnamon
1 1/2 teaspoons ground cloves
1/4 teaspoon freshly grated nutmeg
Preheat oven to 375 degrees F.
Prepare a cookie sheet by lining it with parchment paper.
In a mixing bowl, combine oil, sugar, eggs and molasses.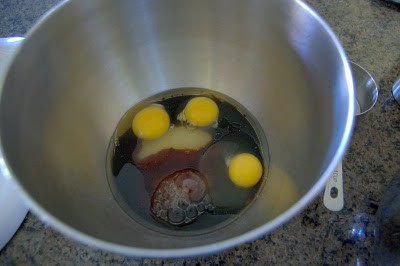 Mix until thoroughly combined.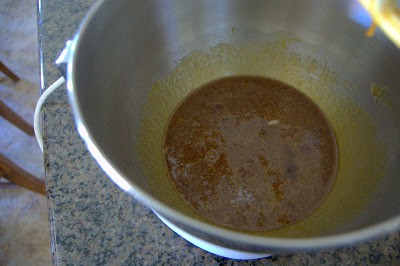 In a medium bowl, place flours, baking powder, ginger, cinnamon, cloves, and nutmeg.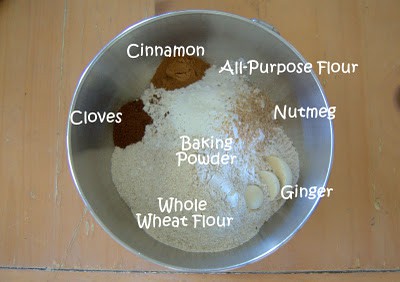 Whisk together.
Gradually add flour mixture to egg mixture.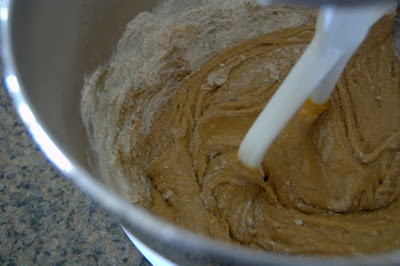 Beat until a stiff dough forms.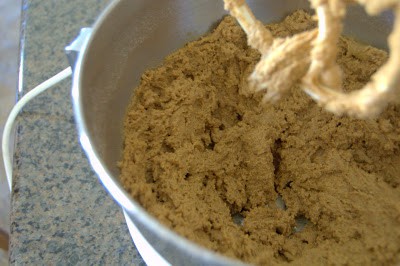 Divide dough in half, and on a lightly floured surface, form each half into a roll the length of the cookie sheet.
Place on the cookie sheet.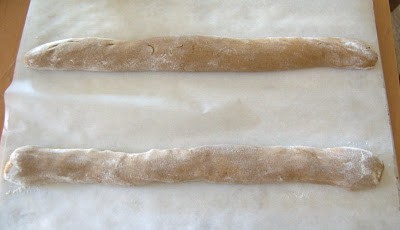 Pat dough down until it is 1/2-inch thick.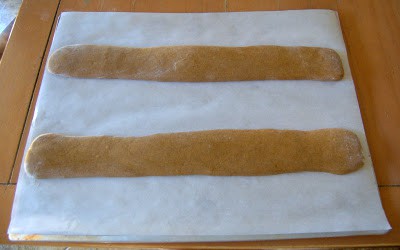 Bake for 25 minutes.
Remove from oven, setting it aside until it is cool enough to handle.
Using a serrated knife, cut diagonally into 1/2-inch thick slices.
Place cookies on sheet, cut side down and return to oven.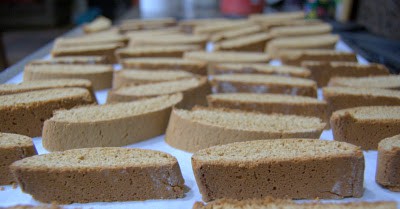 Bake an additional 5-7 minutes. Remove from oven, turn over and return to bake for another 5-7 minutes until crisp.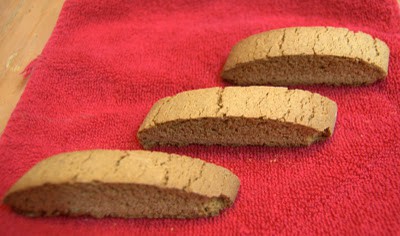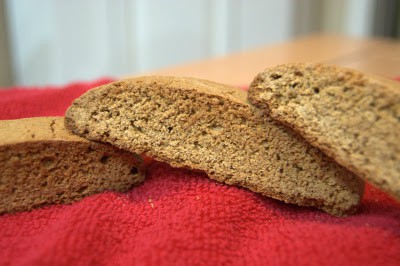 I rate everything I bake on a scale of 1-4 with 4 being the best and this Gingerbread Biscotti earned 3 rolling pins.
I really liked the taste of the gingerbread in a crunchy biscuit.
I'm so looking forward to having this with my peppermint mocha coffee in the morning.
Time alone and some relaxation before the kids come home from their half day of school.
I have to tell you that as this was baking, the house smelled absolutely wonderful! It was definitely putting me in the holiday spirit.
I also want to tell you all about this wonderful website called Dinnertool.com. I've recently come across it and am very glad that I did. It has some wonderful recipes, great articles and videos which are very helpful. It also has a meal planner to help you plan meals for the month, week or day and then you can put those ingredients you need into one easy shopping list.
Who couldn't use help with that?
I am SO using that to help me be a little more organized, especially when that all-important questions comes up, "Mom, what're we havin' for dinner?"
On the bottom of their home page is a section for Frequently Asked Questions to get you started and Our Friends is a wonderful list of blogs you can check out.
Let me know what you think!
I want to thank you all again for reading. You are all amazing.
There are now over 400 fans on the 365 Facebook page.
I am just speechless.
This 365 blog is becoming so much more than I ever imagined.
All. Because. Of. You.
Thank you.
I give you BIG baking hugs and muffins!!