This Chocolate Covered Cherry Hot Chocolate is super easy to make with maraschino cherry juice and Swiss Miss® Milk Chocolate Flavor Hot Cocoa Mix. It will be your new favorite way to drink hot chocolate!
I am proud to be partnering with Swiss Miss and Mirum to bring you this recipe. As always, all opinions are 100% my own.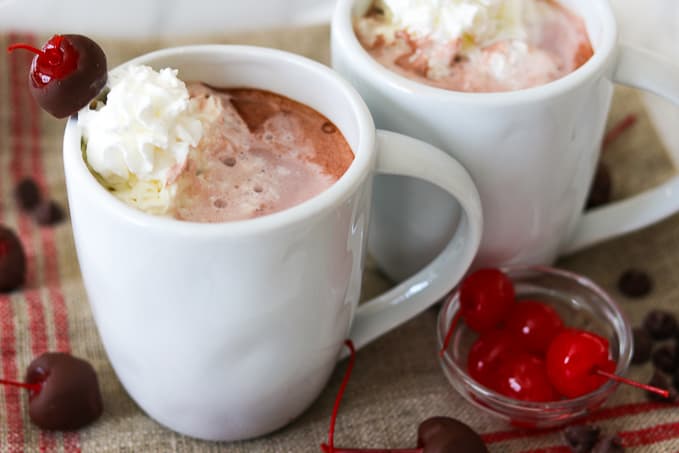 If someone were to ask me what my favorite candy is…
*This post contains an affiliate link(s).
I would have to say chocolate covered cherries.
I absolutely LOVE them and have ever since I was little.
Is there one candy that you would pick above any other?
SAVE THIS CHOCOLATE COVERED CHERRY HOT CHOCOLATE RECIPE TO YOUR FAVORITE PINTEREST BOARD!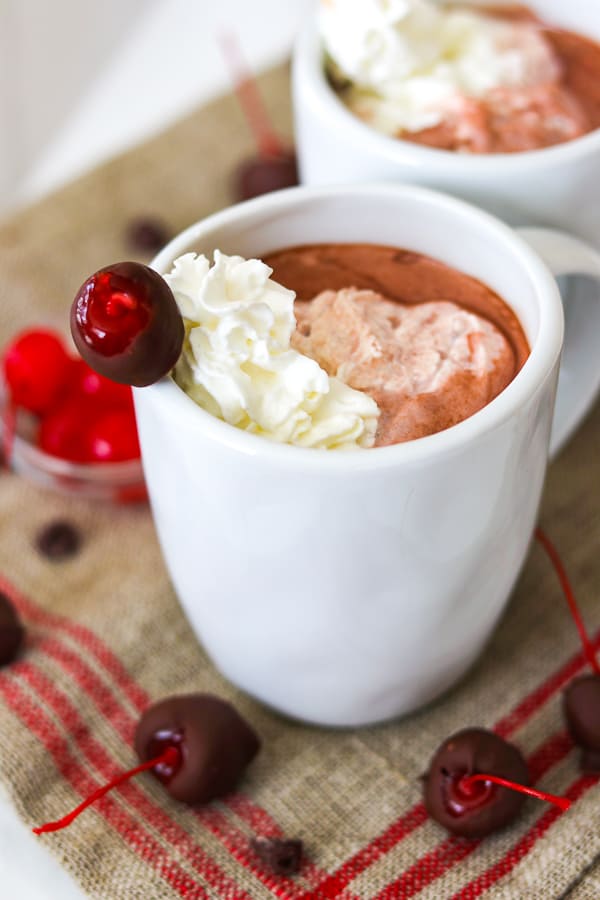 I don't know what it is about biting into them.
I just absolutely love the taste of the chocolate and cherry together; more so than chocolate and peanut butter.
Hot chocolate has always been a way to warm up during the cold winter months.
When I was little, I remember drinking some after we'd go ice skating or sledding.
I continued this tradition with our kids, too when we lived in Rhode Island.
Once we moved to Phoenix, I'd warm them up on chilly days with a "Cup of Cozy" here, too.
Now that they're adults and have moved away, Momma made them a cup of this Chocolate Covered Cherry Hot Chocolate when they came to visit over Christmas.
You just never outgrow hot chocolate.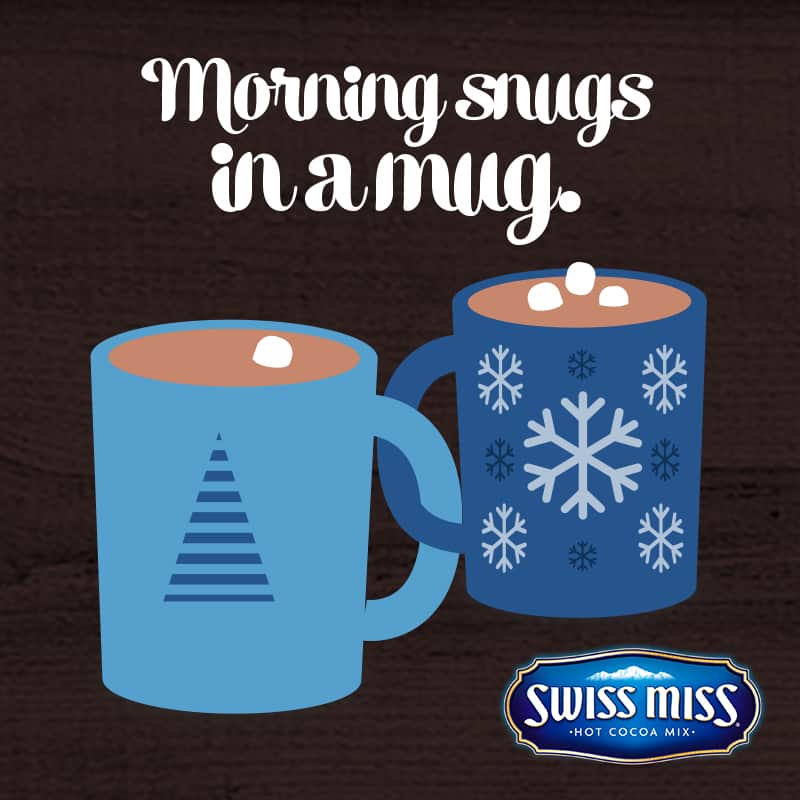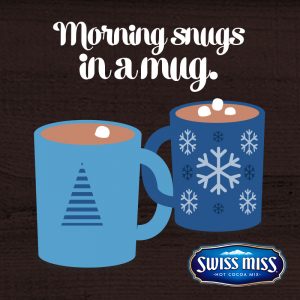 What I love now about hot chocolate is that there's SO much you can do with it.
Yes, it's delicious right out of the package mixed with water or milk (my preferred way), but you can also change it up a bit and add different flavors to it.
You'll find that you smile with every sip of Swiss Miss Milk Chocolate Flavor Hot Cocoa Mix.
There are no artificial sweeteners, preservatives, flavors or colors, AND it's 99.9% caffeine free.
It's sure to satisfy any chocolate craving you might have because it's made with real cocoa and real nonfat milk.
MMmmm…can't you just smell it now?
You can purchase the Swiss Miss Milk Chocolate Hot Cocoa Mix Envelopes, 30-count at your local Walmart like I did. They're easy to find!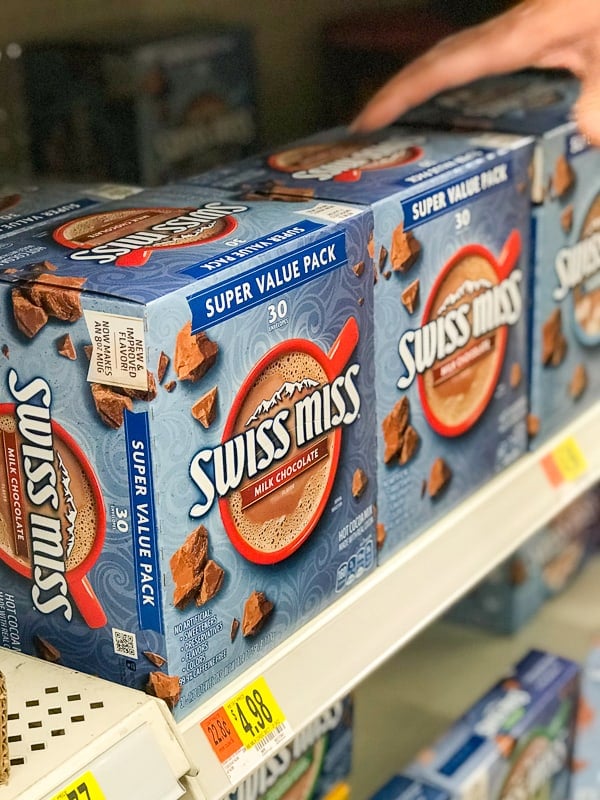 How to Make this Chocolate Covered Cherry Hot Chocolate –
Melt some chocolate chips in the microwave. Dip a long stem cherry into the chocolate to coat. Then refrigerate to set.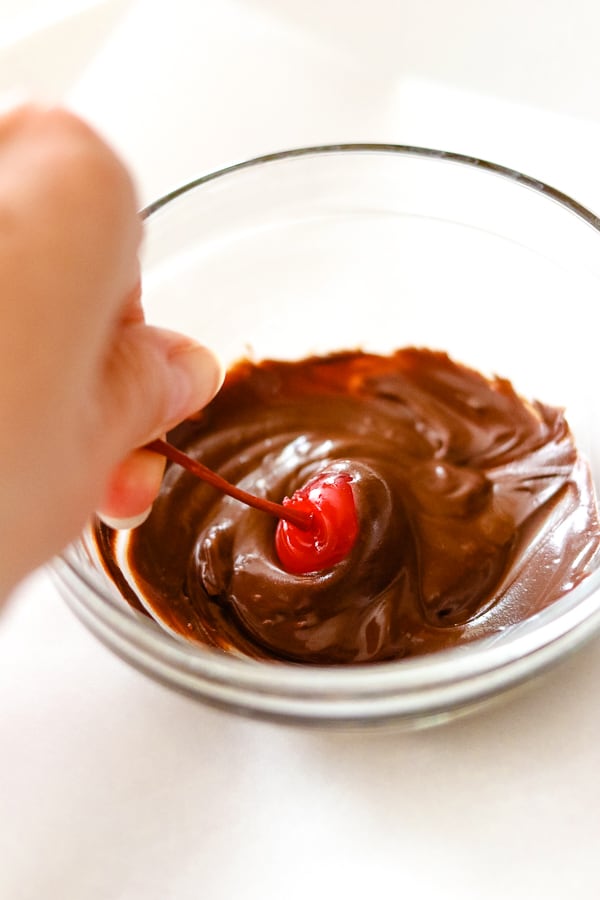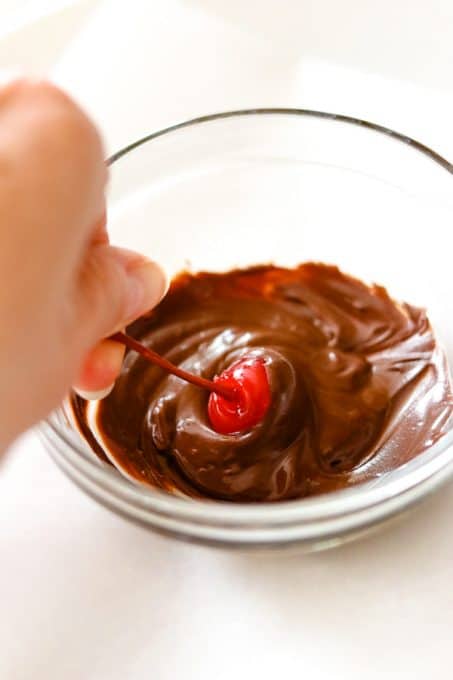 Heat the milk in a small saucepan.
You want it hot, but not boiling. Stir often so it doesn't stick to the bottom of the pan.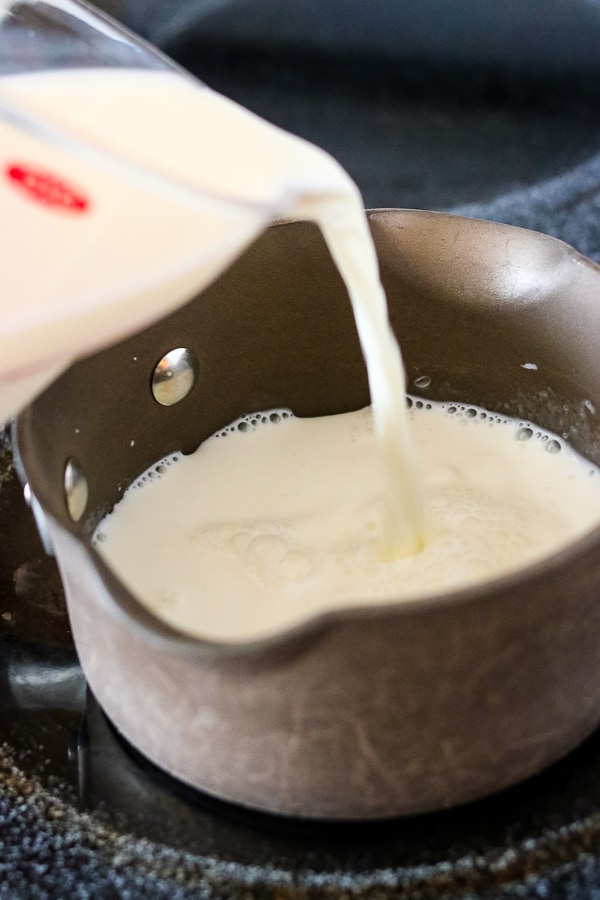 Pour the packets of Swiss Miss Milk Chocolate Hot Cocoa Mix into two mugs.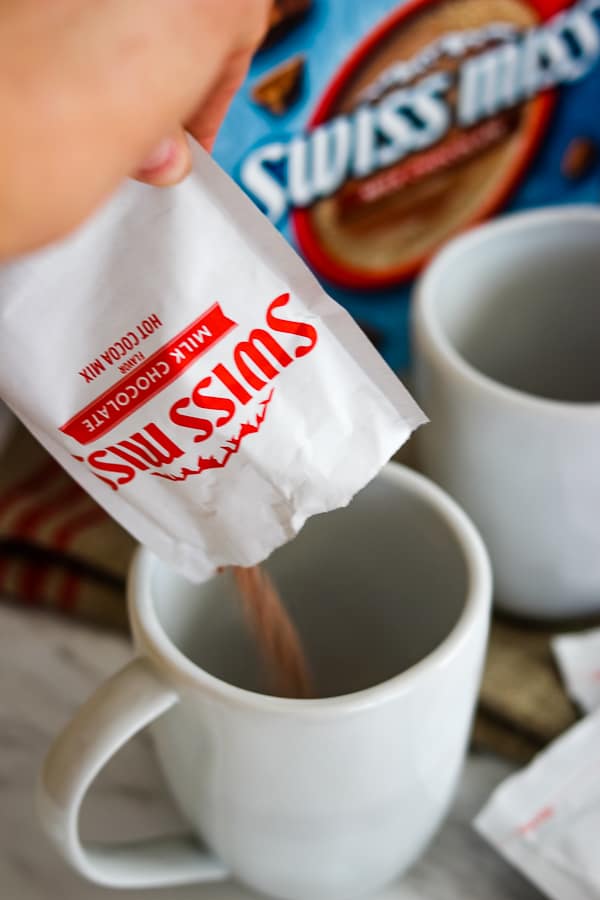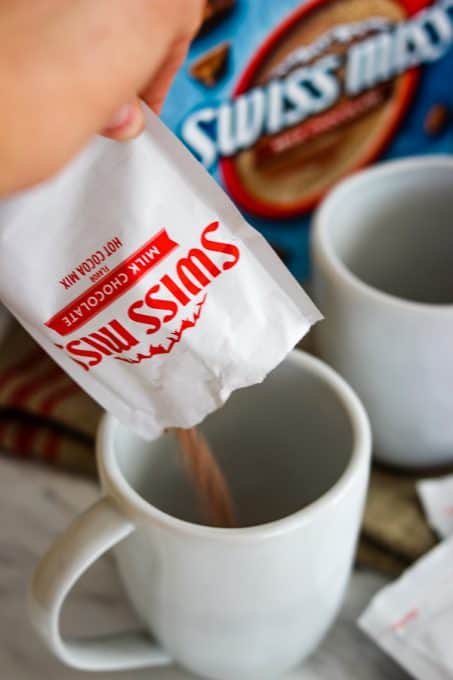 Add the cherry juice.
If you plan on making this recipe again and again as I'm sure you will once you fall in love with it, too, you can purchase maraschino cherry juice instead of draining it from a jar full of cherries!
You can find it here on Amazon.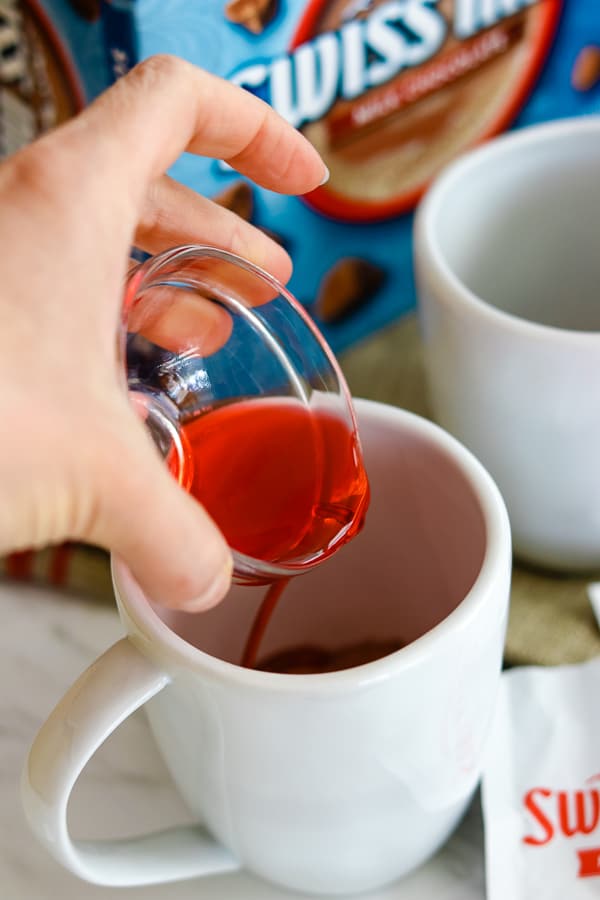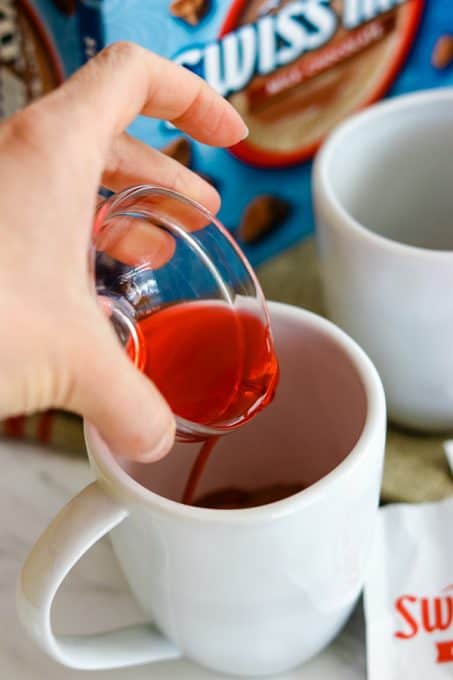 Gently pour the milk into the mugs and stir.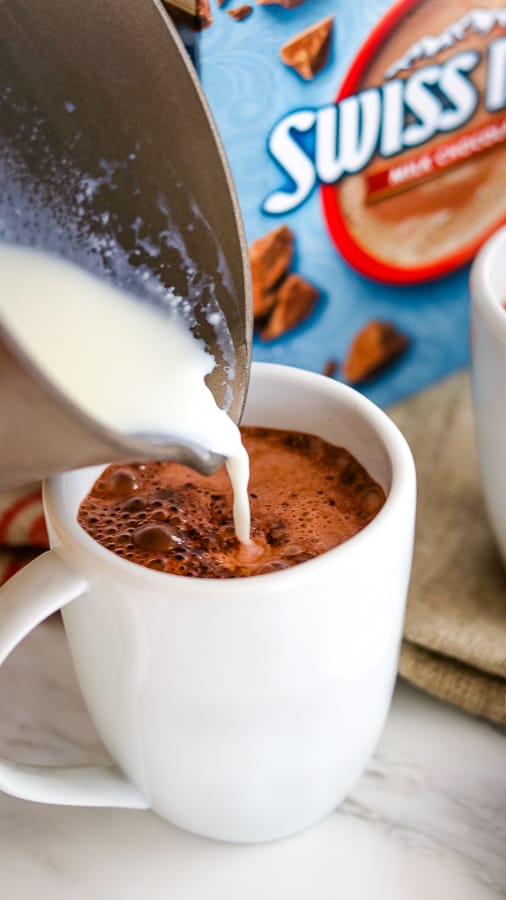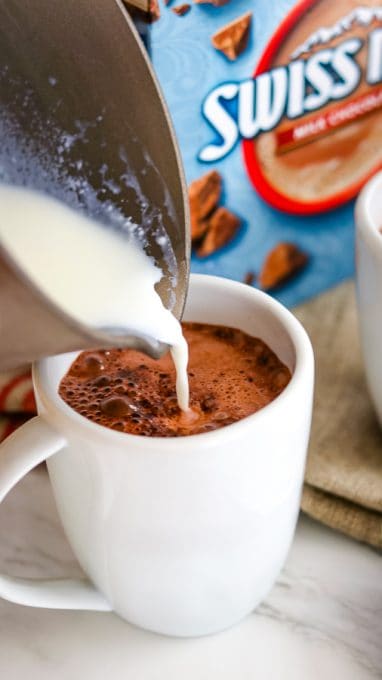 It really does taste like you're drinking a chocolate covered cherry!
It's delicious!!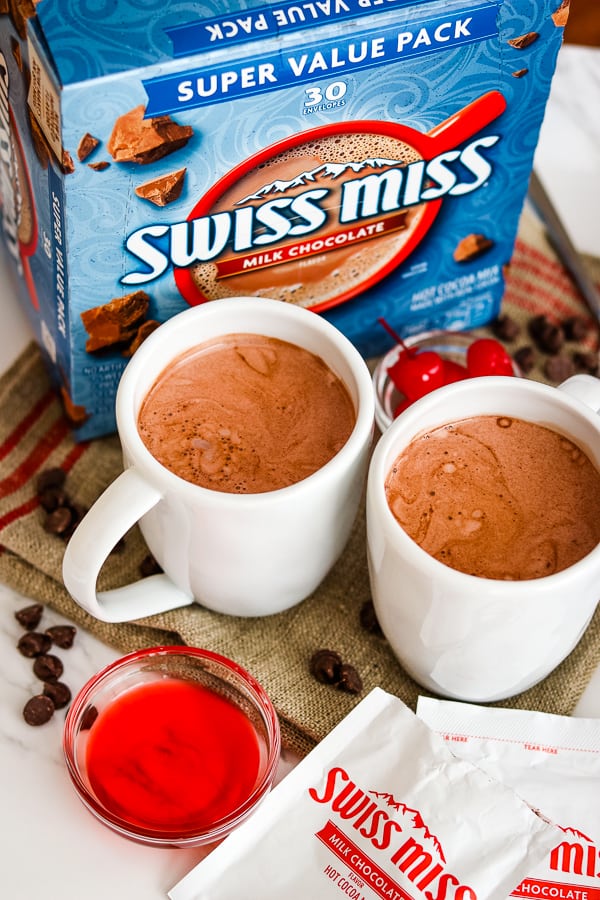 Garnish with Reddi Wip and the chocolate covered cherries.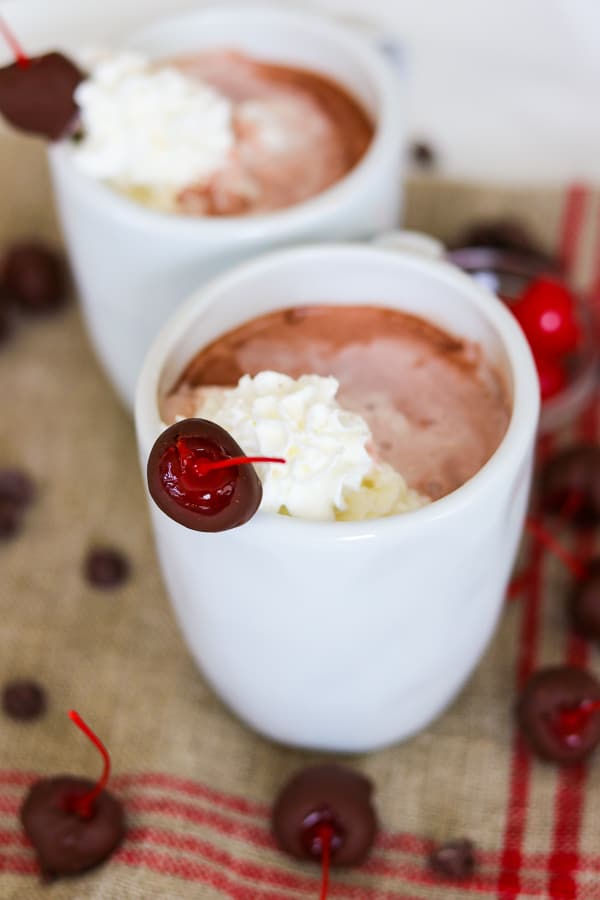 Want more hot chocolate? Check out these fantastic Swiss Miss recipes.
You'll see smiles light up the faces of friends and family when you make them.
I am a cookie monster. I'll take cookies over pie, cake, or ice cream.
These Hot Chocolate Cookies from Christi at Love From the Oven look delicious. I love the idea of adding the little marshmallows. They'll have a tendency to melt when added to the dough, so it's best to add the marshmallows soon after the cookies come out of the oven.
Looking to dip your cookies? Make this Hot Chocolate Cheesecake Dip from Chocolate, Chocolate and More. This will be fun to serve as an appetizer or even as a dessert!
We go nuts for those crispy rice treats, do you? This Hot Chocolate Krispie Treats recipe from Crazy for Crust is such a fun dessert. I can just picture serving my Chocolate Covered Cherry Hot Chocolate with a few of these!
SIGN UP FOR THE WEEKLY
365 DAYS OF BAKING & MORE
WEEKLY NEWSLETTER BELOW!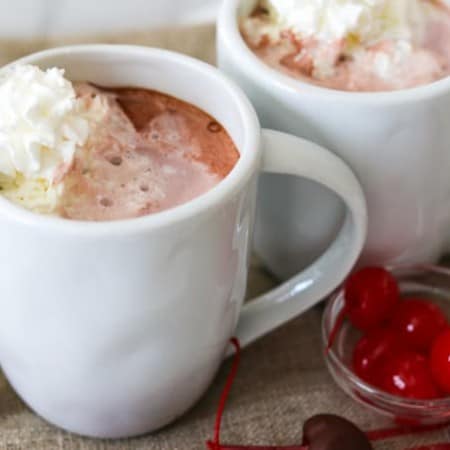 Chocolate Covered Cherry Hot Chocolate
This Chocolate Covered Cherry Hot Chocolate will become your new favorite "Cup of Cozy"! It'll warm you from the inside out during these cold winter months.
Ingredients
1 tablespoon semi-sweet chocolate chips
2 long stemmed maraschino cherries
16 ounces whole milk
2 1.38-ounce packets Swiss Miss Milk Chocolate Hot Cocoa Mix
8 teaspoons maraschino cherry juice
Reddi Wip for garnish, if desired
Instructions
Chocolate Covered Cherries
In a small microwavable bowl, heat semi-sweet chocolate chips for 30 seconds. Stir until smooth.

Gently dip cherries into chocolate and slowly move to coat.

Place onto a small plate lined with parchment and place into freezer to set for a minimum of 10 minutes.
Chocolate Covered Cherry Hot Chocolate
Pour milk into a small saucepan and heat over medium-high heat until it starts to steam. DO NOT bring it to a boil.

Pour the packets of Swiss Miss Milk Chocolate Hot Cocoa into each mug.

Pour 4 teaspoons of the maraschino cherry juice into each cup.

Slowly pour the milk into the cups and stir until well combined.

Garnish with Reddi Wip whipped cream, if desired and the chocolate covered cherries. I stuck the chocolate covered cherries on a wooden skewer.
Nutrition
Calories: 204kcal | Carbohydrates: 20g | Protein: 7g | Fat: 10g | Saturated Fat: 5g | Cholesterol: 23mg | Sodium: 108mg | Potassium: 375mg | Sugar: 18g | Vitamin A: 365IU | Calcium: 256mg | Iron: 0.6mg
Did you make this recipe?
Share it with me on Instagram and make sure to follow me on Pinterest for more recipes.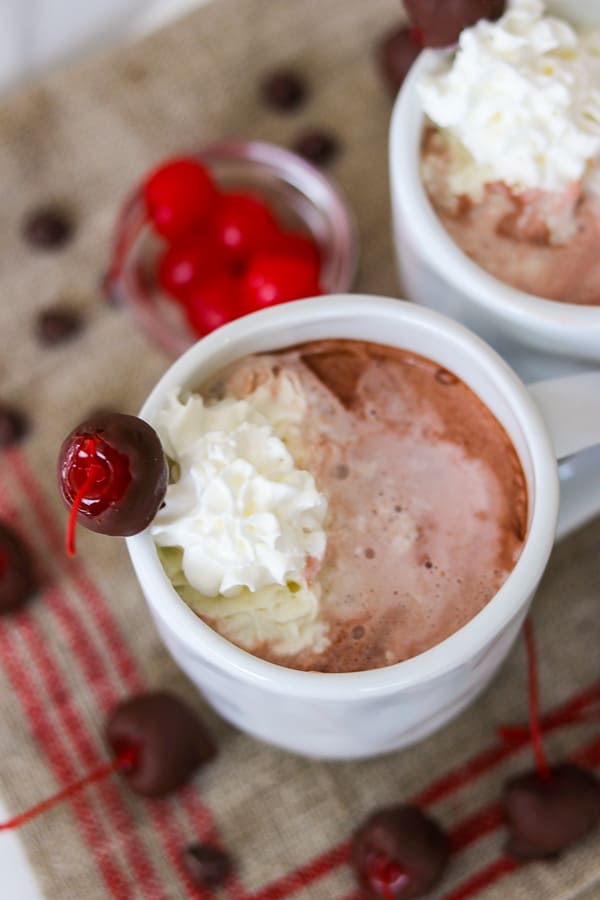 Love the flavor combination in this Chocolate Covered Cherry Hot Chocolate? Then you'll love these treats, too!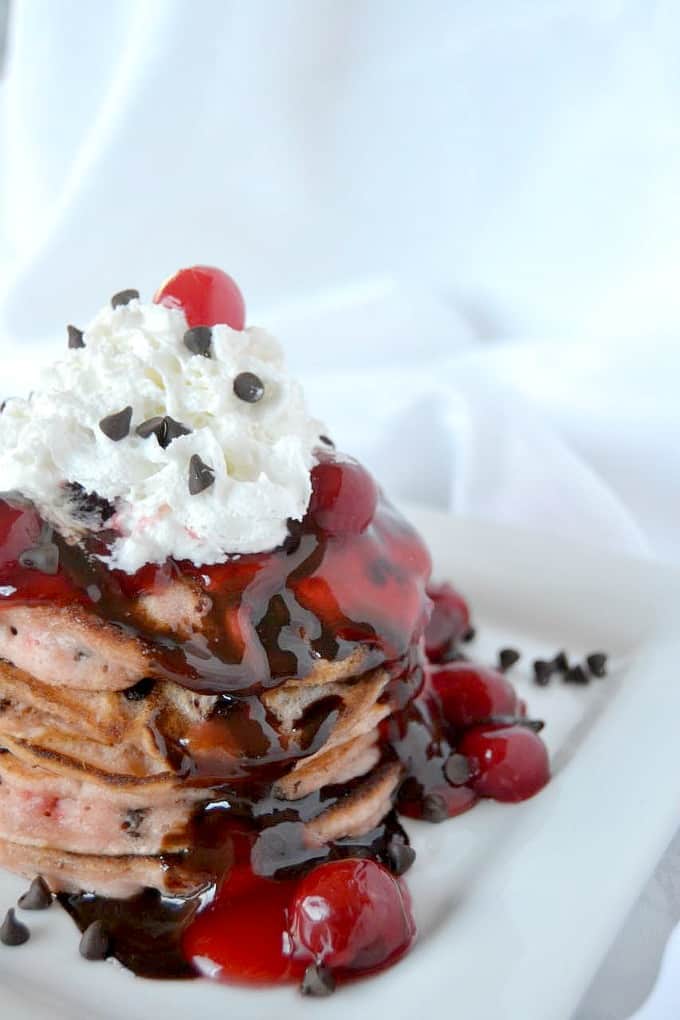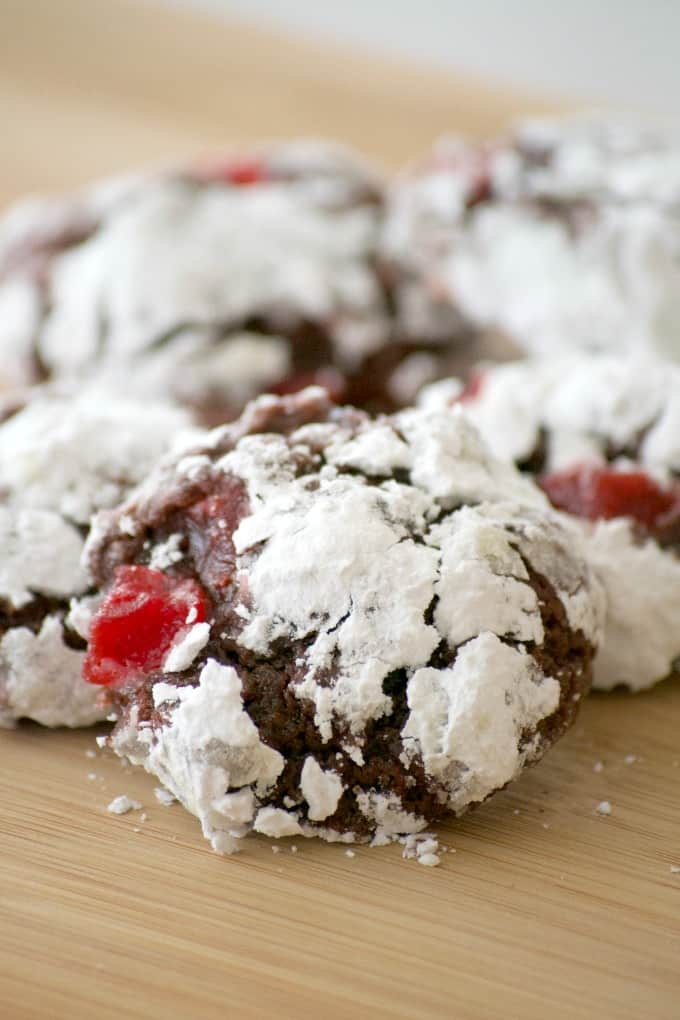 *We are a participant in the Amazon Services LLC Associates Program, an affiliate advertising program designed to provide a means for us to earn fees by linking to Amazon.com and affiliated sites as well as ShareASale.
These are links that can take you to a product (or products) that I recommend. I do receive a portion of the sales or credit for my future purchases from any items purchased through those links. Your purchases encourage my baking, cooking and butter habit, and contribute to the life of this blog. I thank you so very much for your support. Let's keep having fun in the kitchen!!
Reader Interactions