Double Chocolate Toffee Cookies – rich chocolate cookies with dark chocolate chips and crunchy bits of toffee candy.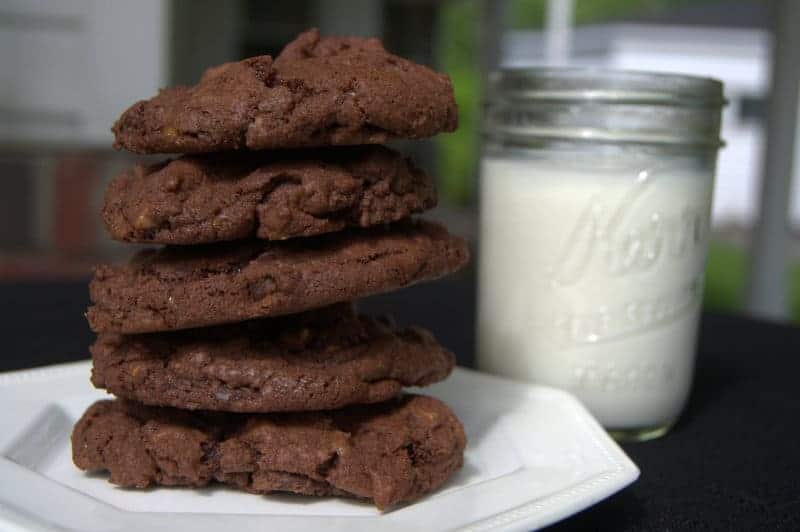 It's been a busy few weeks, but isn't life always busy?
I often expect it to slow down, saying, "it will slow down when this happens" or "once we get past this, I'll be able to breathe a little bit easier".
NOT.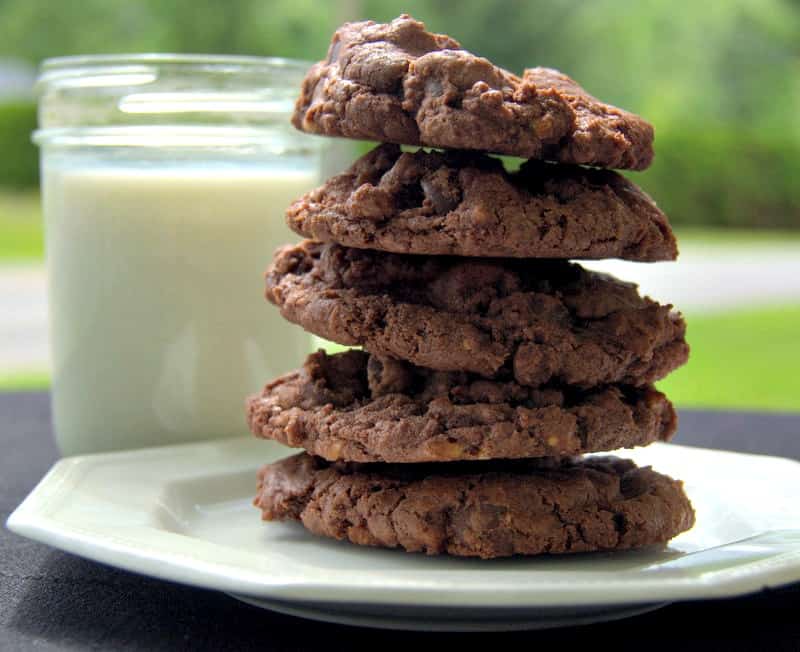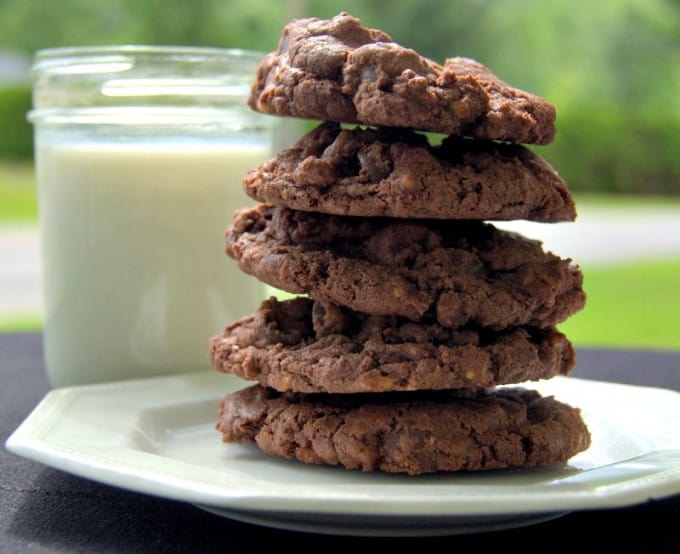 It just doesn't seem to happen. There may be a lull here and there, but it seems like in the 365 household things are always a movin' and a shakin'.
It doesn't necessarily mean it's a bad thing or that I hate it, it's just the way it is here.
And I know with a total of 5 people in the house things are almost always busy.
Two young adult daughters, a teenage son, me and the Mr. all on different work schedules, but as much as we can, I'm still adamant about having dinner around the family table as much as we possibly can. Our days with that are numbered and it's something I'm going to miss terribly.
Our oldest will be moving across the country at the beginning of August and her sister will be headed off to her sophomore year at college in Pennsylvania. It's been an absolutely incredible experience having all three of our children living under the same roof for the last year.
SAVE THIS TOFFEE COOKIE RECIPE TO YOUR FAVORITE PINTEREST BOARD!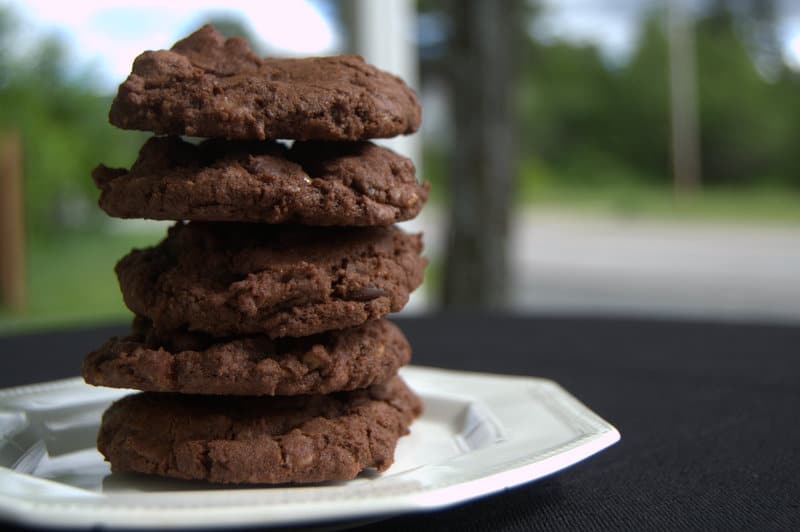 I'm not saying it's all been a bed of roses, and of course, it's had its' ups and downs, but it's been time I know we'll remember and more than likely have fond memories of.
Ok, maybe not fond memories of running out of oil in -15-degree temps., but we all learned some amazing life lessons and have become stronger as individuals and as a family because of it.
Now, how do we segue into these cookies?
Come to think of it, do you ever have to have a smooth transition from discussing family life to anything chocolate? I think not.
They seem to go hand in hand.
I found this recipe from Joy the Baker (LOVE her!) and added the toffee.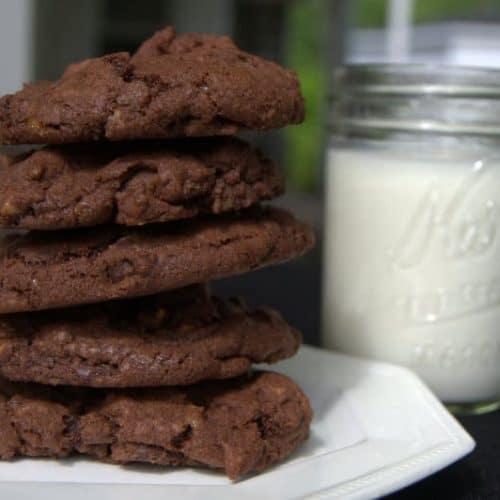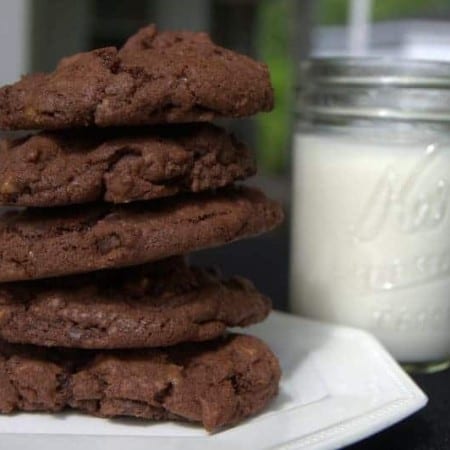 Double Chocolate Toffee Cookies
Ingredients
½ cup 1 stick unsalted butter, room temperature
1 cup sugar
1 egg
1 teaspoon vanilla extract
1 ½ cups flour
⅓ cup unsweetened cocoa powder
½ teaspoon baking powder
½ teaspoon baking soda
½ teaspoon kosher salt
1 cup dark chocolate chips
1 cup Heath toffee bits
coarse sea salt for topping (optional)
Instructions
Make sure racks are in the center and upper third of the oven.

Preheat to 350 degrees F. Prepare two baking sheets by lining them with parchment paper.

In a medium bowl, whisk together flour, cocoa powder, baking powder, baking soda, and salt.

In the bowl of an electric mixer fitted with a paddle attachment, beat the butter and sugar until light and fluffy. This should take approximately 3 -5 minutes.

Before adding the egg and vanilla extract scrape down the sides of the mixing bowl then beat for 1 minute more.

Add the dry ingredients all at once to the butter and egg mixture.

Beat on low speed until barely combined.

Mix in chocolate chips and toffee bits.

Using a rounded tablespoonful of dough, place on prepared cookie sheet, about 2 inches apart. Do not flatten.

Bake for 11 to 12 minutes or until cookies are slightly underdone.

Let cookies rest on baking sheet for 5 minutes before transferring to a wire rack to cool completely.

Ok, don't cool them completely, these are incredibly good warm and all gooey like.
Did you make this recipe?
Share it with me on Instagram and make sure to follow me on Pinterest for more recipes.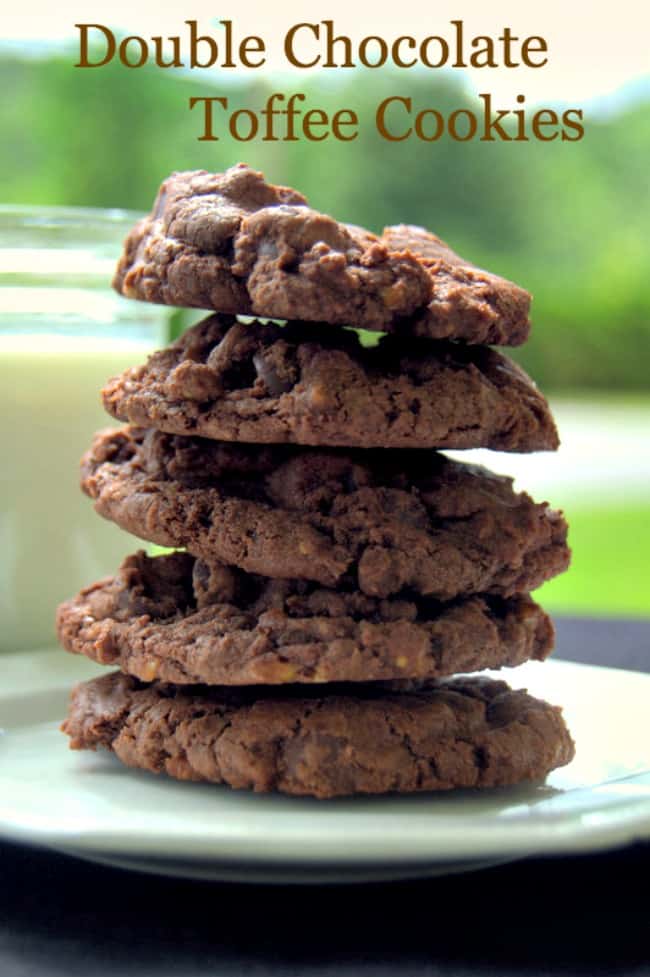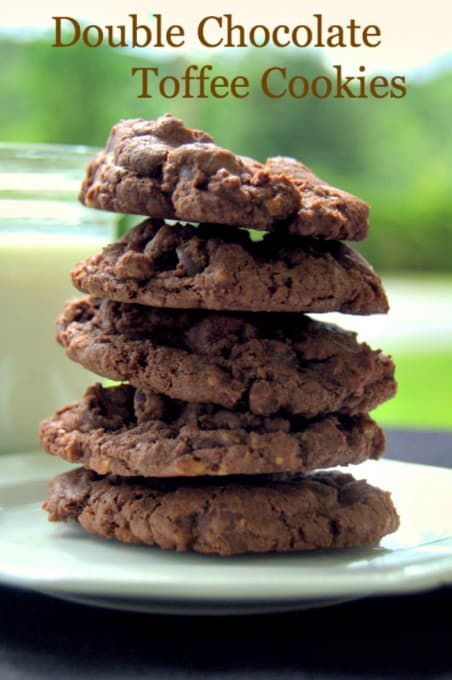 I rate everything I make on a scale of 1-4 and these Double Chocolate Toffee Cookies earned 4 rolling pins!
We all need more cookie recipes in our lives. So, why not jot these down when the times comes for a family treat!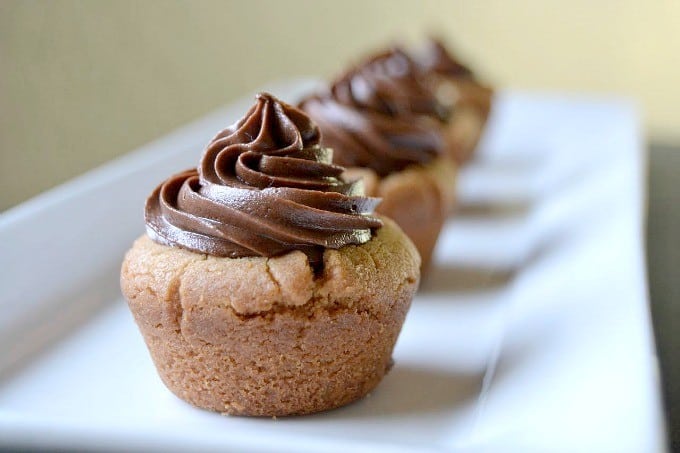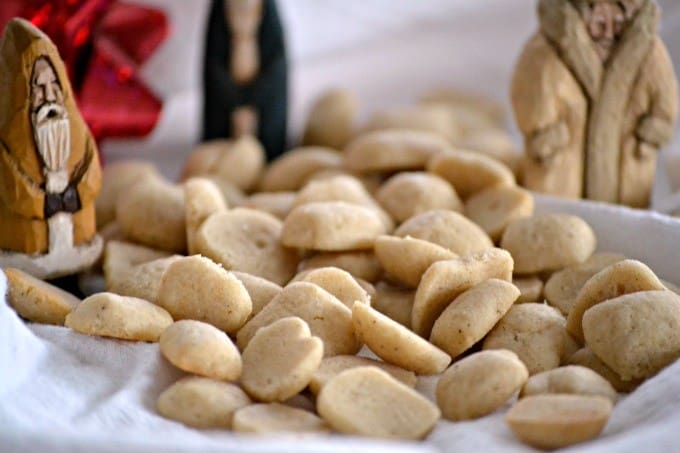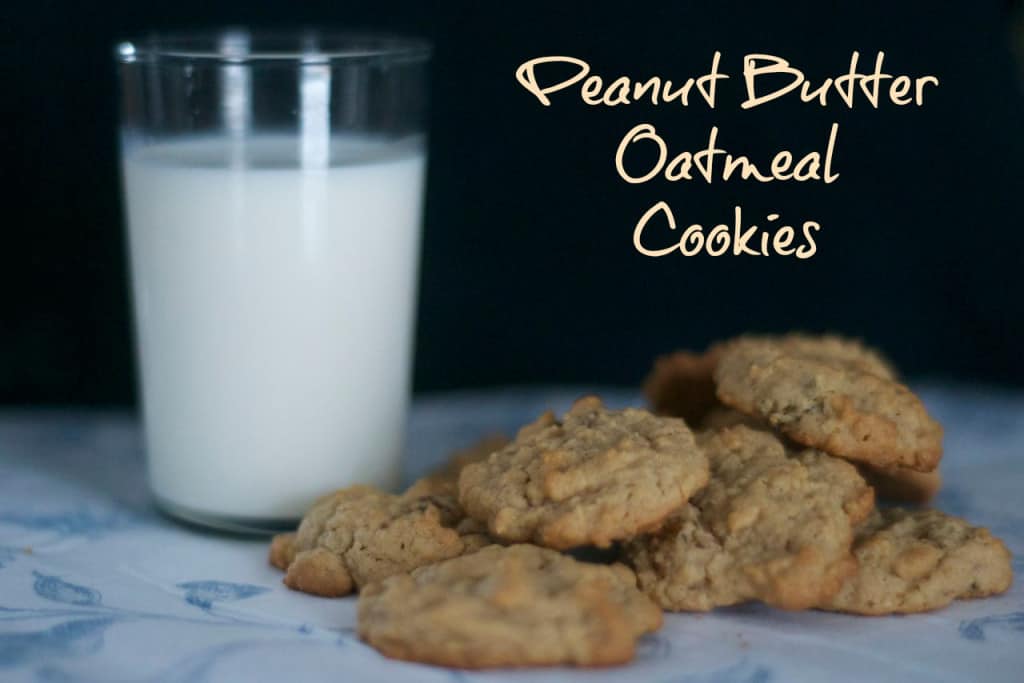 They were absolutely fantabulous!! I know that isn't a word, but darn it, they were just. that. GOOD! You need to make them. Your life won't be complete without them. That is unless you don't like chocolate. 😉
Reader Interactions