Pebernødder – a small cookie flavored with cardamom, cinnamon, mace or nutmeg, cloves, and white pepper, traditionally served at Christmastime. There are variations of the cookie, but the Danish version contains white pepper and mace instead of nutmeg.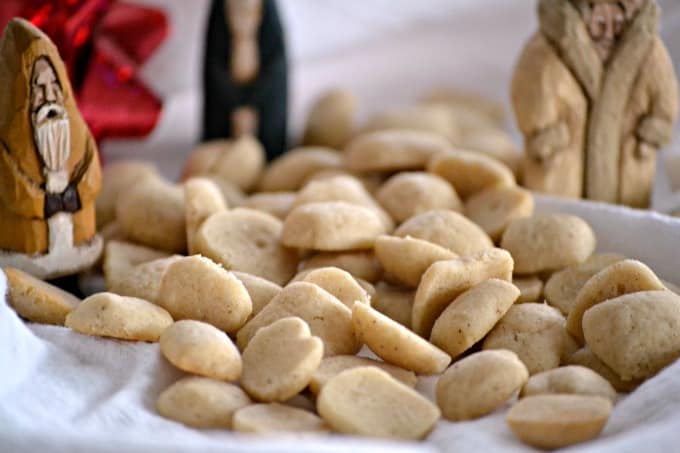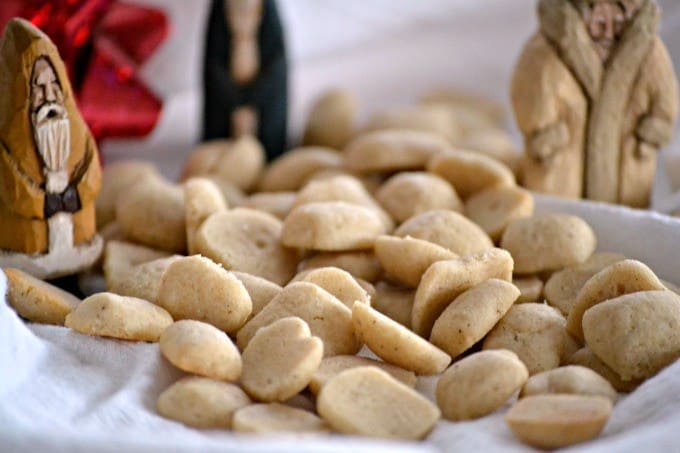 Even though today is December 7th, we're on Day 5 of the 12 Days of Cookies. I'm a little behind, but better late than never!
Mr. 365's father's family has Danish roots. We've been fortunate enough to meet some of his Danish relatives on their various trips to the states, but we have yet to go over there to visit.
It's on my bucket list, by golly!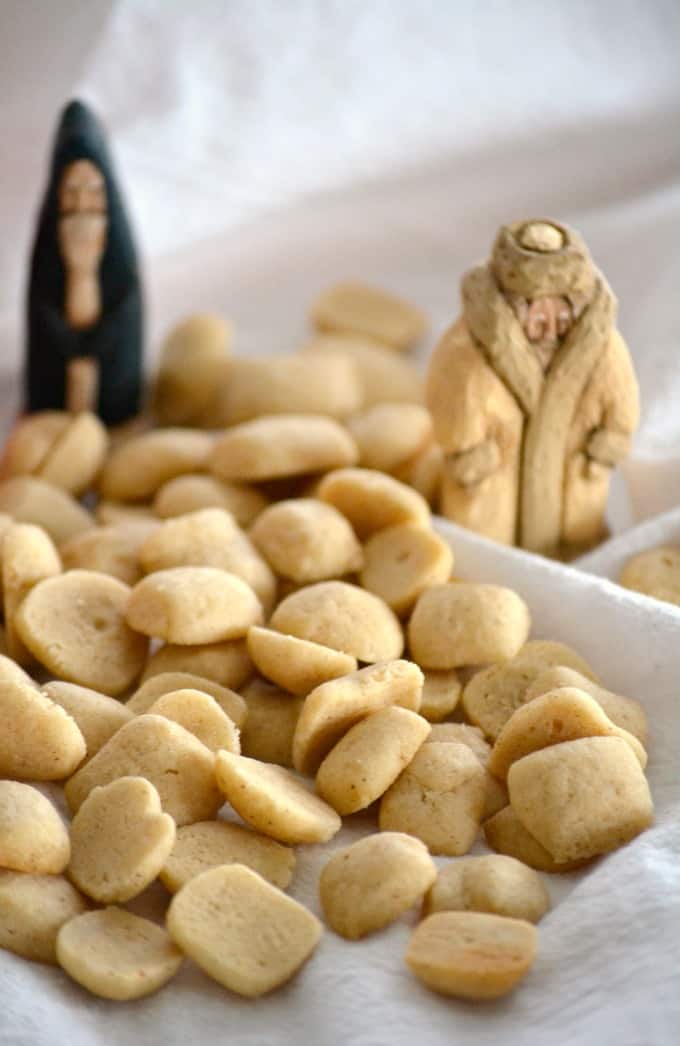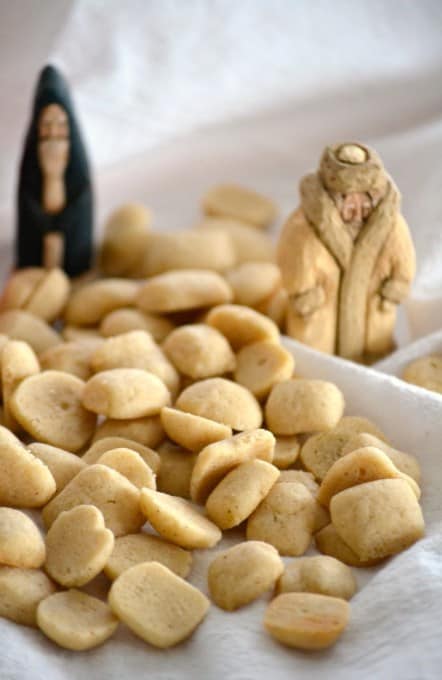 Kurt's aunt gave me this recipe while we were living near her and her husband in New Hampshire. At Christmas, she takes out all of her Danish Christmas decorations and the house always looks so very pretty.
I have a few Danish ornaments, and a few dolls that my mother-in-law made for us, so it's wonderful to be able to decorate our house as well each year and pass that tradition on to our children.
As I'm typing this post I'm thinking it would have been perfect to use those decorations as props in my pictures, but did I think of that as I was taking them? No. haha
Oh, well. They're buried in boxes as we have yet to decorate for Christmas.
SAVE THIS DANISH COOKIE TO YOUR FAVORITE PINTEREST BOARD!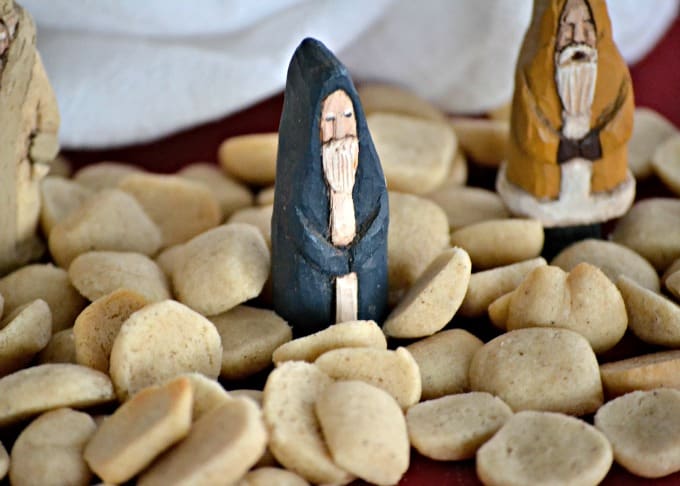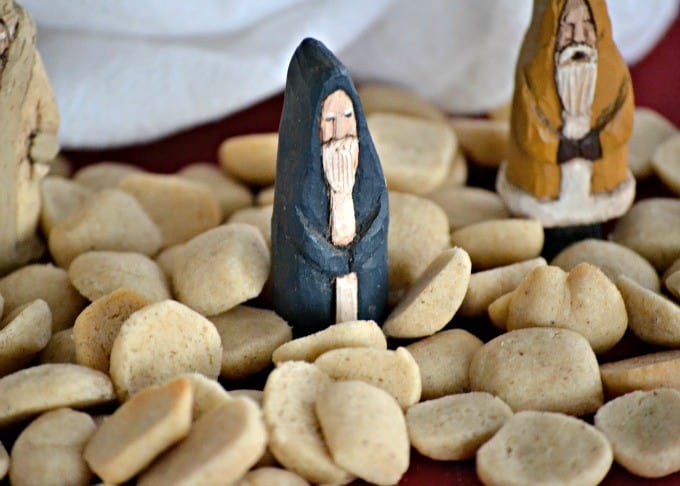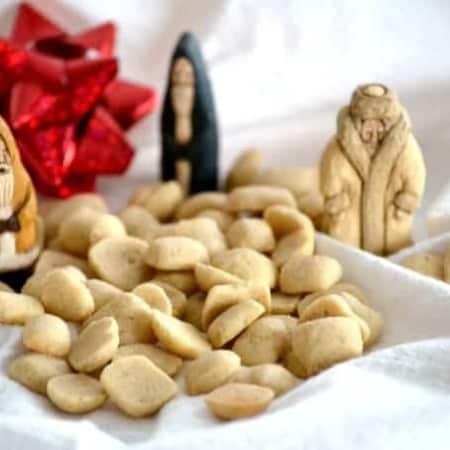 A tiny Nordic cookie traditionally served at Christmastime, it's flavored with spices and pepper. In Denmark, white pepper is used as well as mace is used.
Ingredients
½ cup unsalted butter room temperature
½ cup granulated sugar
1 egg
½ teaspoon ground cardamom
½ teaspoon cinnamon
½ teaspoon kosher salt
¼ teaspoon mace I couldn't find any in our local grocery store, so had to use nutmeg
⅛ teaspoon ground cloves
a generous pinch of white pepper
1 cup plus 6 tablespoons all-purpose flour more if needed
Instructions
Preheat oven to 350 degrees F and prepare one or two baking sheets by lining them with parchment.

In a mixing bowl, cream butter and sugar together until light and fluffy.

Add the egg and thoroughly incorporate.

Mix in the cardamom, cinnamon, salt, mace (or nutmeg), cloves and white pepper until completely blended.

Gradually add flour and mix well.

Lightly flour a clean work surface as well as your hands. Add a touch more flour to the dough if it's too sticky to handle.

Place dough onto the flour and removing golf ball sizes of dough, roll them into strands about 3/8-inch thick. Using a knife, cut dough into smaller pieces, about 1/2 teaspoon in size.

Place onto prepared baking sheet(s). They will spread slightly, but can be placed about 3/4-inch to an inch apart.

Bake for 10 - 12 minutes, until bottoms are lightly golden.

Cool for 15 minutes on the baking sheet and store in an airtight container.
Did you make this recipe?
Share it with me on Instagram and make sure to follow me on Pinterest for more recipes.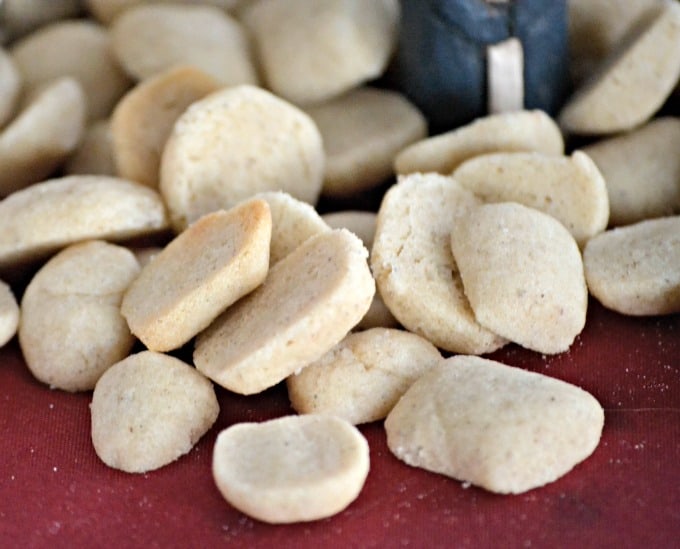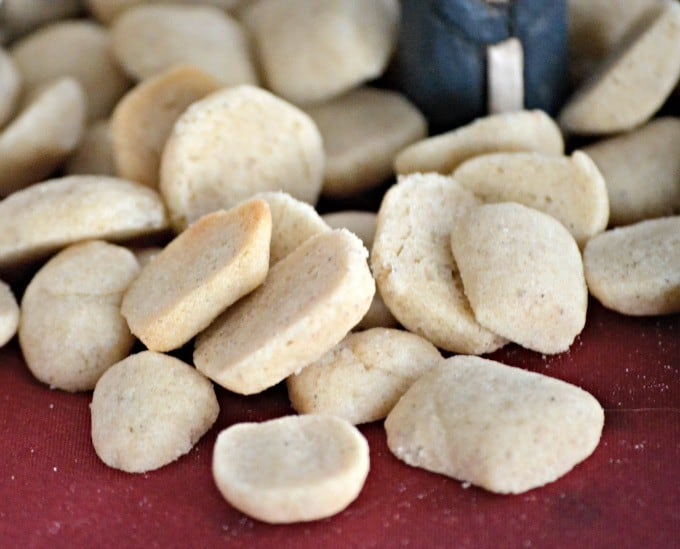 I really, really liked these Pebernødder cookies! I thought they were going to be a bit heavy on the spice, but they were absolutely perfect. As you can see in the picture, they could have been left a touch longer in the oven as the bottoms are not as golden as I'd like.
I took them out a touch early to be on the safe side because my oven is fickle and tends to burn, so maybe another 30 seconds to a minute would have been perfect.
They're little and you can lose track of how many you're eating, so be careful! 😉
If you like these, then you'll LOVE…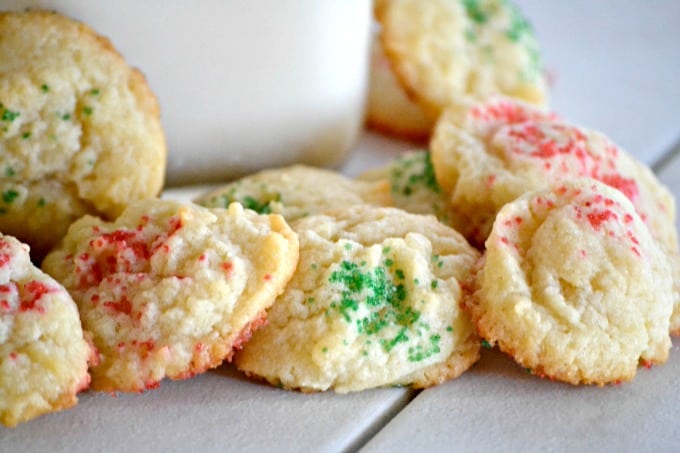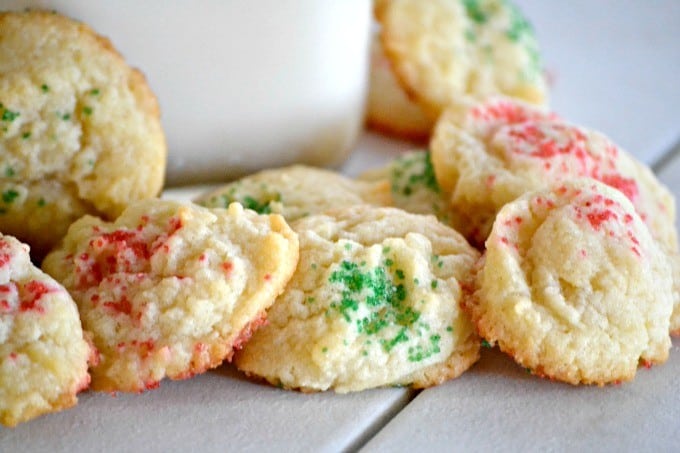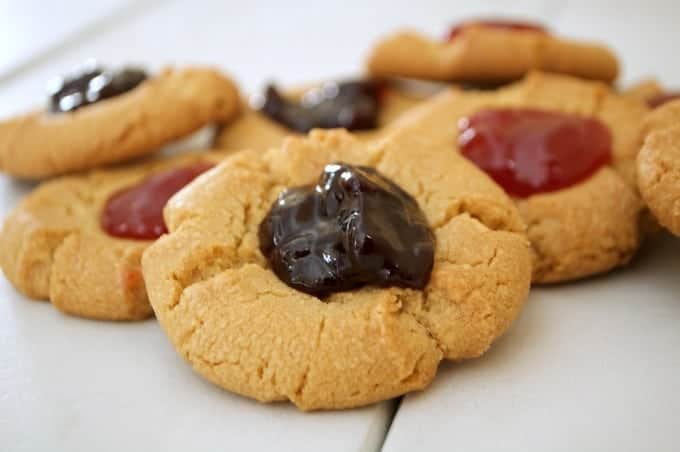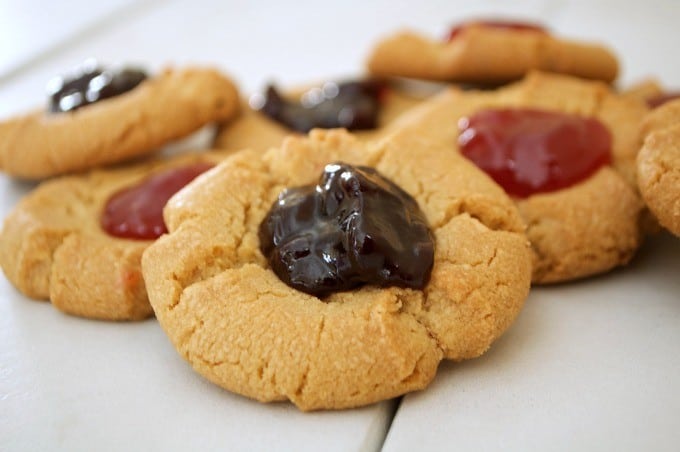 Check this out to decorate your best cookies ever!
Reader Interactions