Peanut Butter Oatmeal Cookies – the all-time favorite oatmeal cookie made that much better with the addition of peanut butter and golden raisins.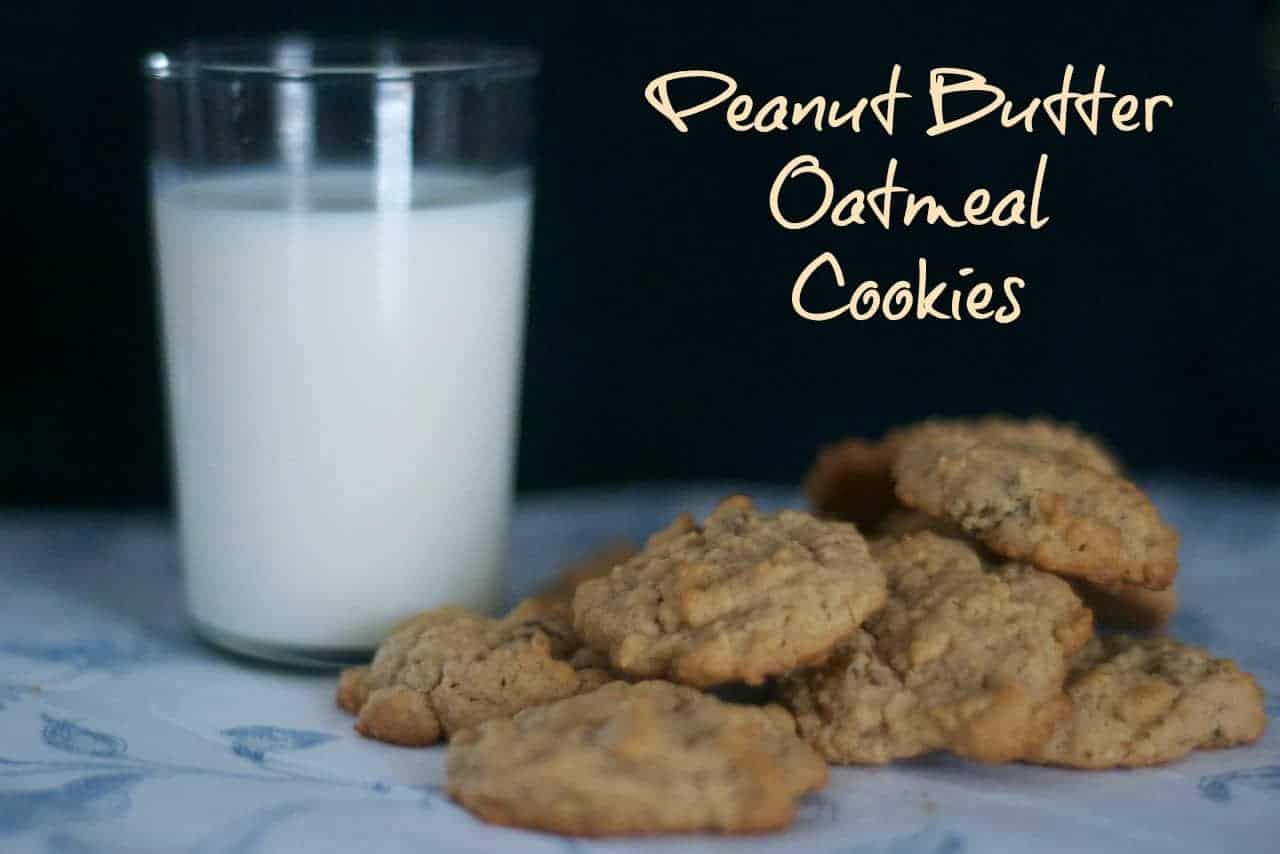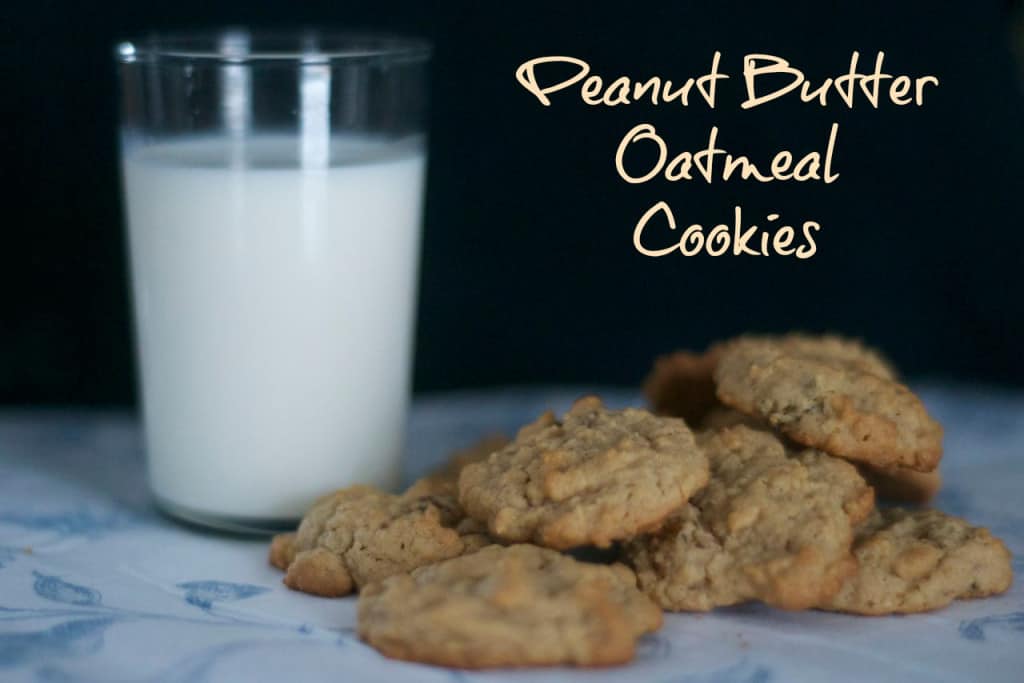 We love to eat cookies.
Do YOU love to eat cookies?
I can't imagine that you wouldn't. I mean, I don't think I've ever met someone who doesn't like a cookie or two.
A family favorite is the peanut butter cookie.
I can't make those things fast enough before they're completely gone!
Mr. 365 will eat the majority of them himself, too.
SAVE THIS COOKIE RECIPE TO YOUR FAVORITE PINTEREST BOARD!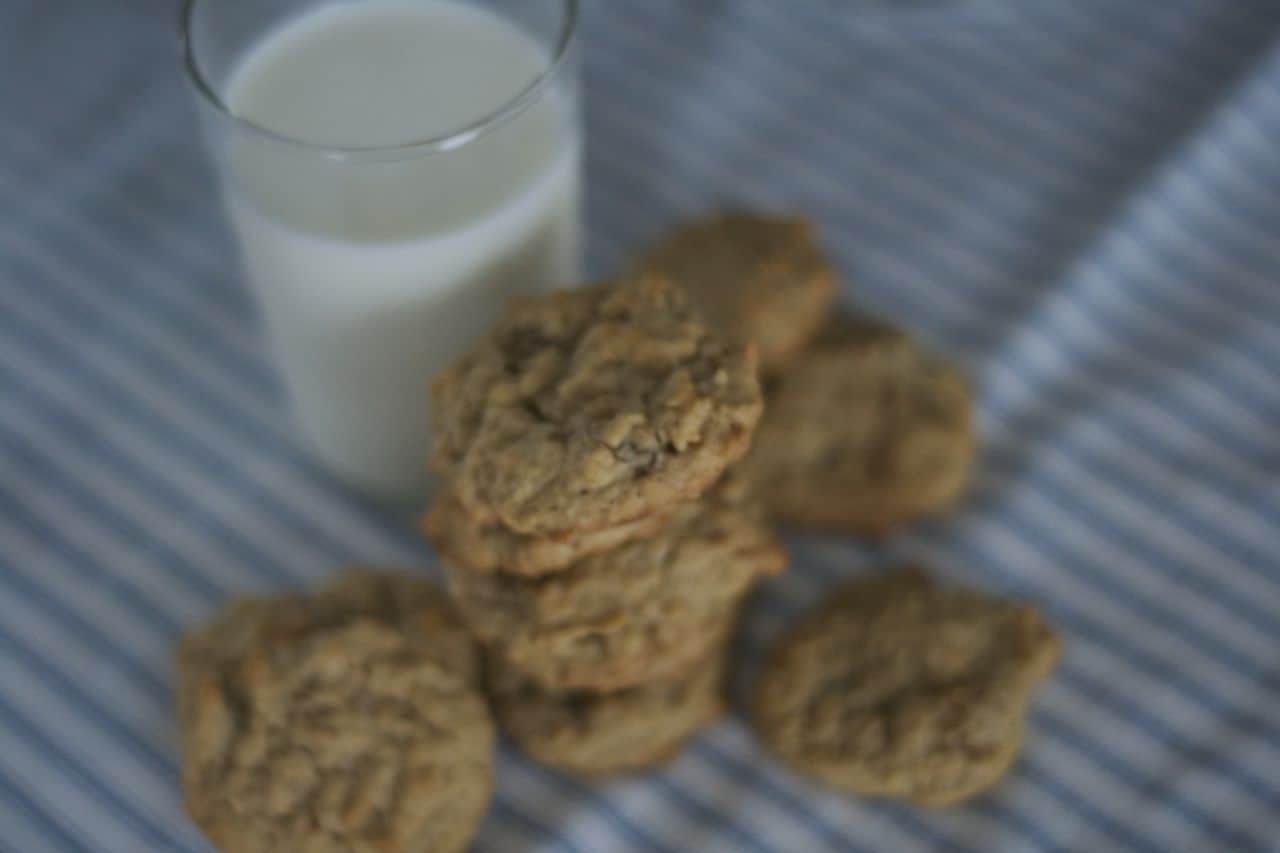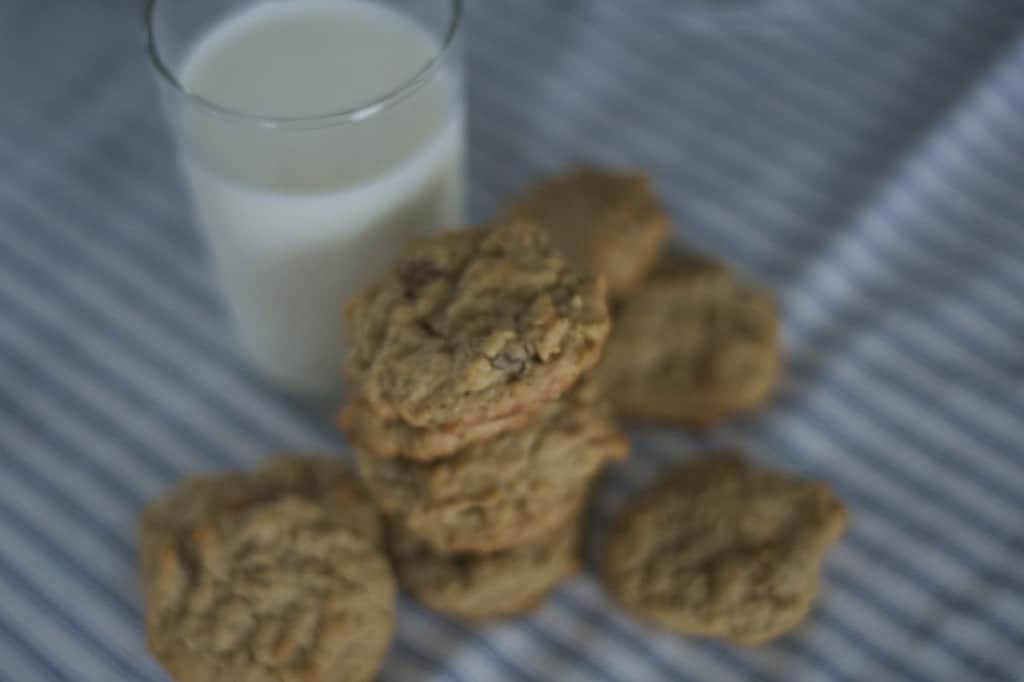 And another favorite is the oatmeal cookie.
These two cookies have been around for ages, so when I had the hankering (do people use that word still, hankering?) for one of those little bite-sized goodies, I decided to combine the two.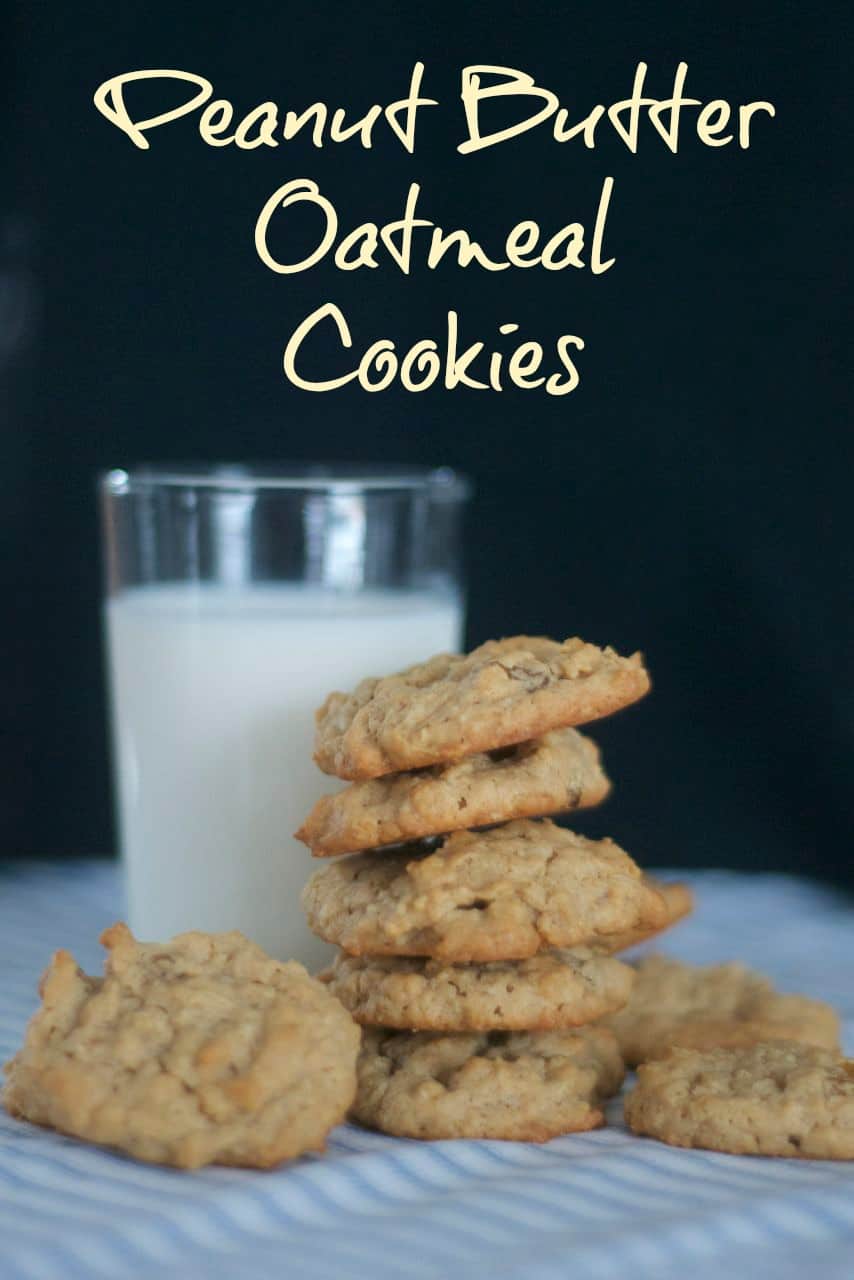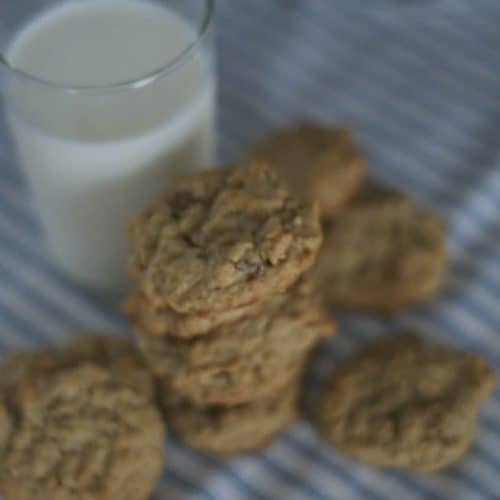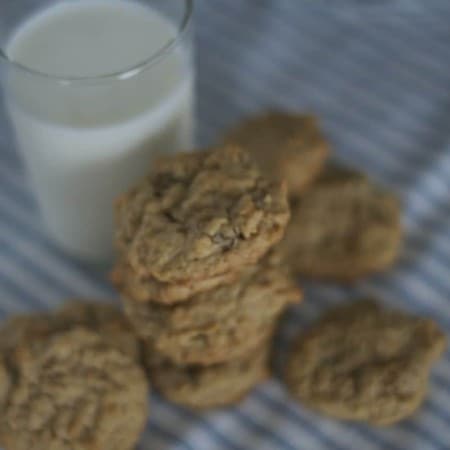 Peanut Butter Oatmeal Cookies
Ingredients
¾ cup butter room temperature
1 cup packed dark brown sugar
½ cup granulated sugar
½ cup creamy peanut butter
2 eggs
1 teaspoon vanilla
2 cups oats I used quick oats, not rolled
1 ½ cups flour
1 teaspoon baking powder
¼ teaspoon baking soda
½ teaspoon cinnamon
1 cup golden raisins
Instructions
Preheat oven to 375 degrees F.

In the bowl of a mixer fitted with the paddle attachment, cream butter and sugars together, about 4 minutes.

Mix in the peanut butter.

Add the eggs and vanilla and beat until thoroughly combined.

In a medium bowl, whisk together the oats, flour, baking powder, baking soda, and cinnamon.

Add the flour mixture to the butter mixture, beating just until combined.

Mix in the raisins.

Drop by rounded teaspoonfuls onto a baking sheet and bake for 8-10 minutes until lightly golden around the edges.

Allow to cool on the baking sheet for a few minutes before transferring to a wire rack to cool completely.
Did you make this recipe?
Share it with me on Instagram and make sure to follow me on Pinterest for more recipes.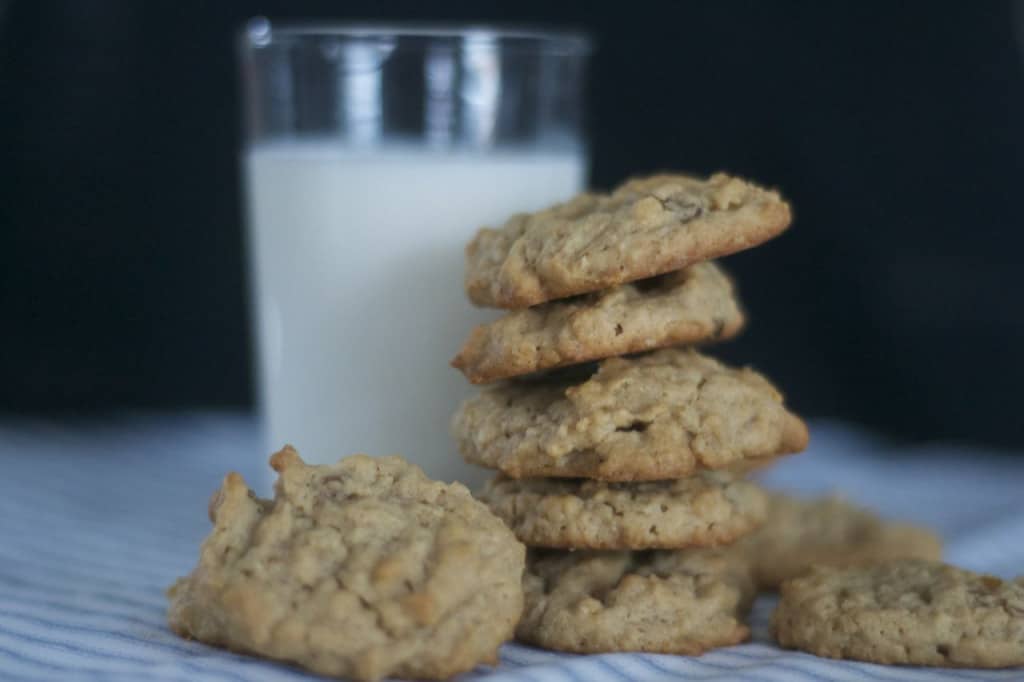 I rate everything I bake on a scale of 1-4 with 4 being the best and these Peanut Butter Oatmeal Cookies earned 4 rolling pins.
I made them later this afternoon and there are only a couple dozen left.
The whole family really polished them off and I know they'll be added to our regular cookie menu!
Reader Interactions