Pepperoni Pizza Pasta – pepperoni and rigatoni mixed with a flavorful cheesy pizza sauce. It's a new alternative to pizza night!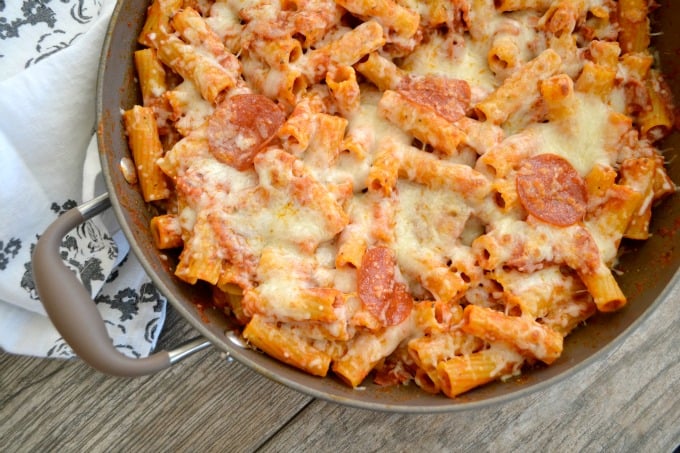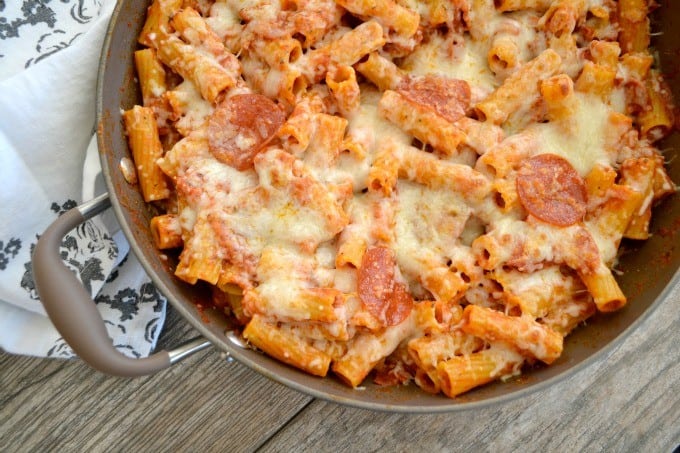 So…
I don't know what to talk about. Except for this pasta dish which we really, really enjoyed and that football game that we watched last night. Since the Patriots weren't in it, I really didn't care who won and really just wanted to watch the commercials and Coldplay at halftime.
Oh, and there was that #Wooguy. Did you hear him? If you were watching the game, it was really hard not to hear him. He was actually trending on Twitter and even Snickers tweeted about him!
SAVE THIS PASTA RECIPE TO YOUR FAVORITE PINTEREST BOARD!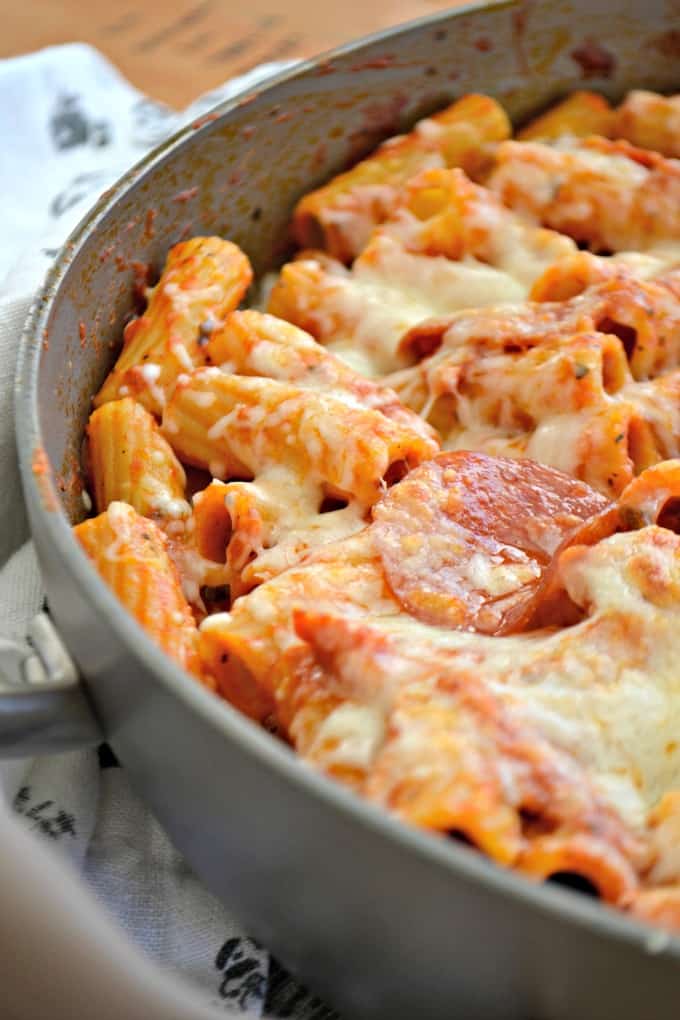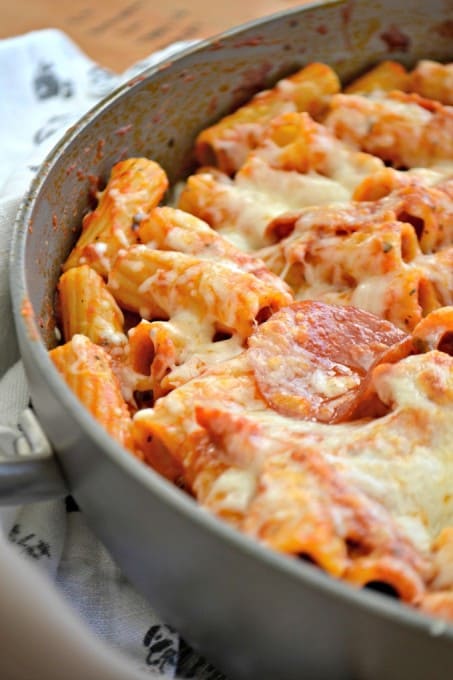 I really had the urge to make something with pepperoni the other day and wasn't exactly in the mood for pizza. I'd been seeing all sorts of dips in preparation for the Superbowl, but I needed something to make for dinner.
Here's a great video about how to make the best French Bread pizza ever!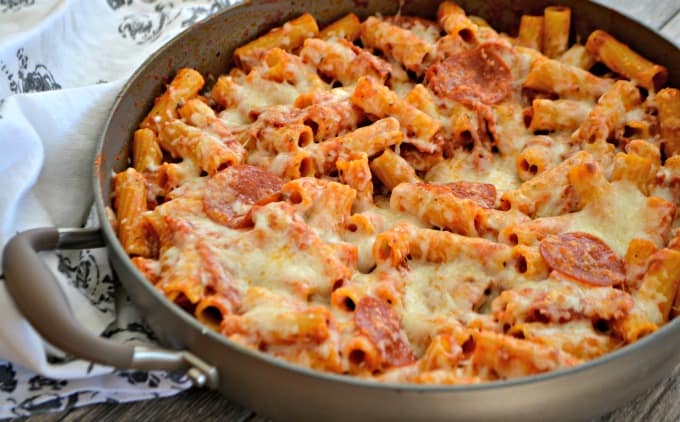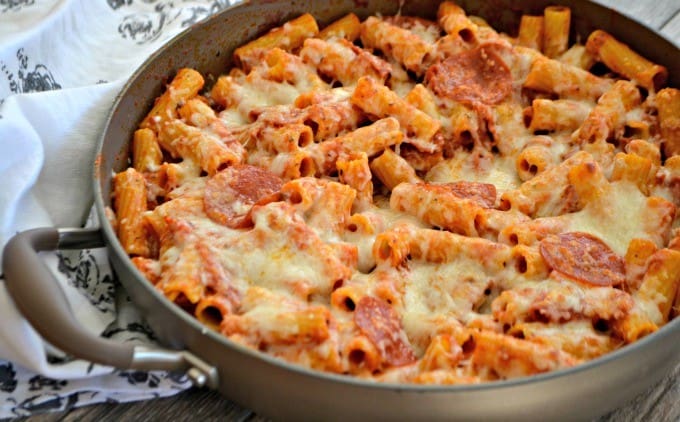 So, why not combine a quick pasta dinner with the taste of something everyone loves so much?
It was super easy and was definitely a hit with the family, so you can bet it's going into our regular menu rotation.
TA DA!!
I love it when that happens!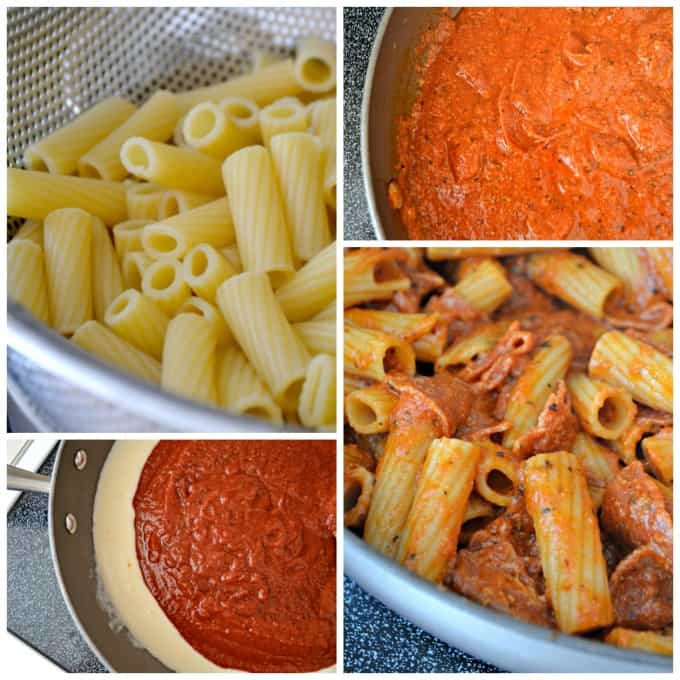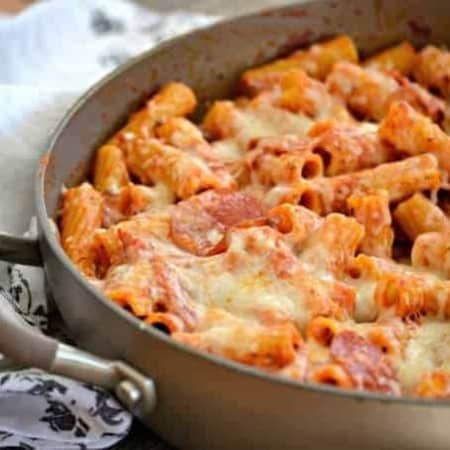 This Pepperoni Pizza Pasta is pepperoni and rigatoni mixed with a cheesy pizza sauce full of taste. It's a new alternative to pizza night!
Ingredients
1 lb. rigatoni or your favorite pasta
½ cup milk
2 cups Italian style cheese divided
1 14- ounce jar pizza sauce
1 cup pasta sauce
1 ½ teaspoons Italian seasoning
6 ounces pepperoni sliced into halves and quarters
Instructions
Cook rigatoni according to package directions.

While cooking pasta, in a large oven-proof skillet over medium heat, combine milk and 1 cup cheese. Stir until cheese melts and becomes smooth.

Mix in the pizza sauce and the pasta sauce.

Add the Italian seasoning and sliced pepperoni and mix well to combine.

Simmer on low for 5 minutes.

Preheat broiler to low heat.

Add pasta and 3/4 cup of cheese to sauce and toss to mix.

Sprinkle remaining 1/4 cup of cheese on top.

Place under broiler for 3 minutes or until cheese melts.
Did you make this recipe?
Share it with me on Instagram and make sure to follow me on Pinterest for more recipes.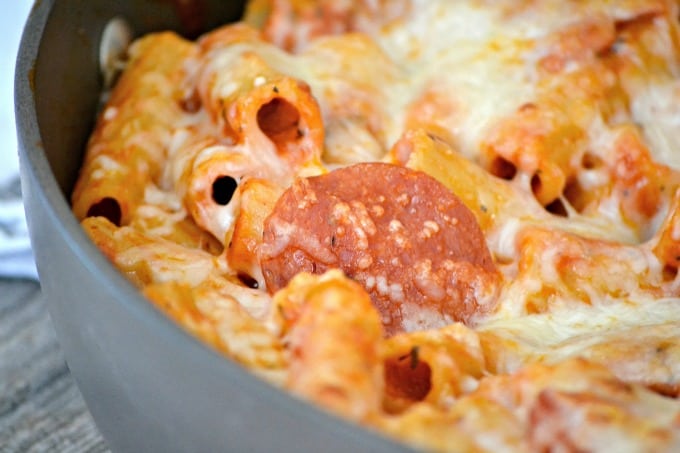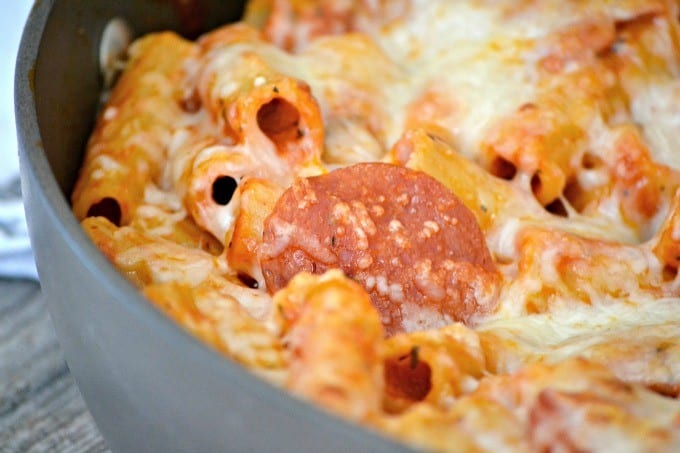 If you like this then you'll love…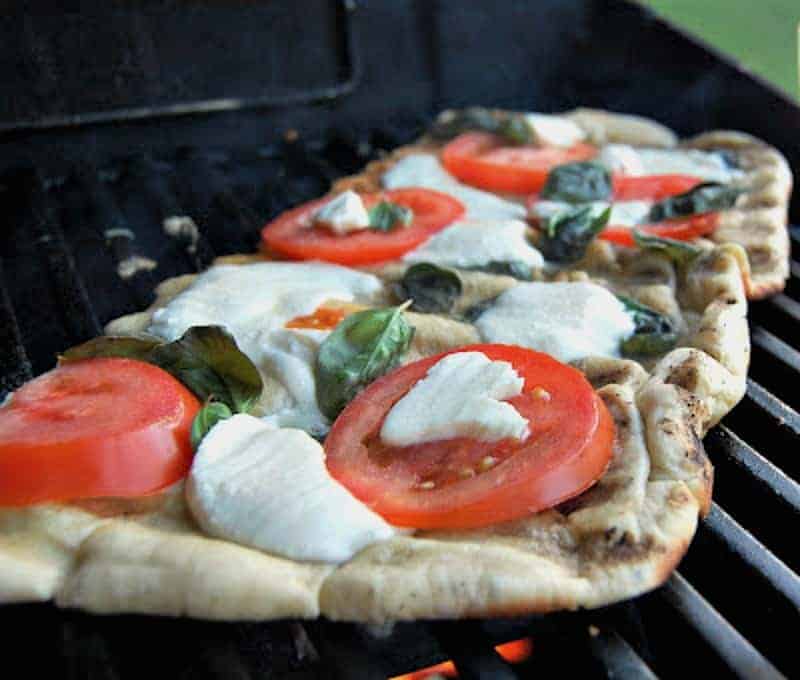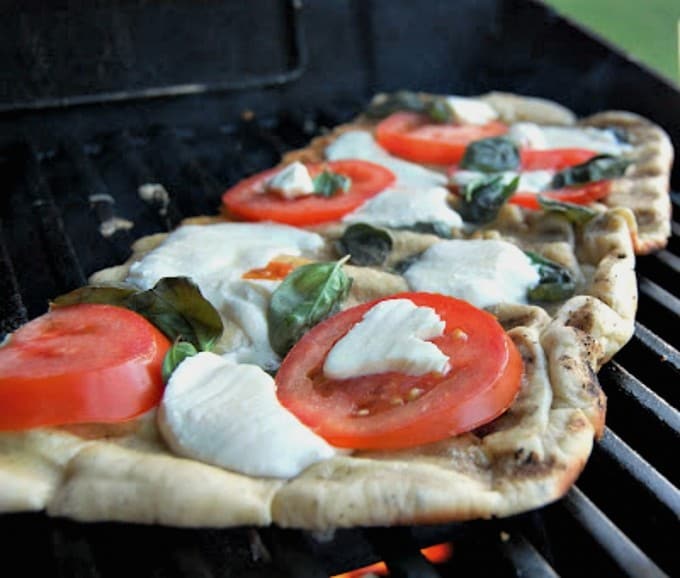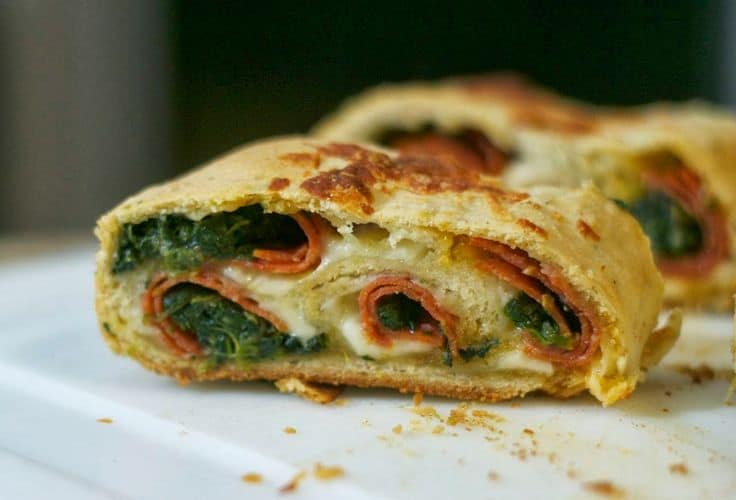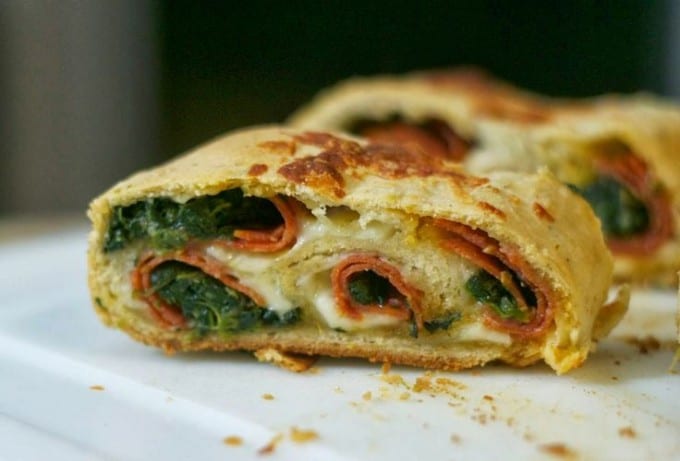 Reader Interactions