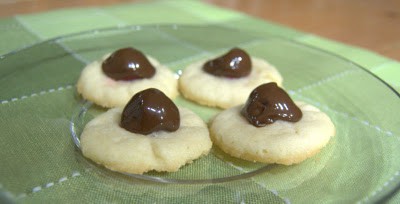 Here it is!
Day 1 of the 12 Days of Cookies.
I adore chocolate covered cherries and wondered how they would do on a cookie.
Ok, not an actual chocolate covered cherry, but a cherry covered in chocolate.
I was pleased with the result and my son loved them.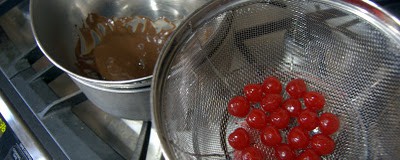 This was adapted from my New Doubleday Cookbook.



Chocolate Covered Cherry Thumbprints – makes 54 cookies
Ingredients
2 cups sifted flour
1/2 teaspoon salt
1 cup (2 sticks) butter, room temperature
1/2 cup sugar
2 teaspoons vanilla
54 whole maraschino cherries, drained on paper towels
4 oz. (4 squares) semi-sweet chocolate
Directions
In a medium bowl, combine flour and salt; set aside.
In a mixer fitted with a paddle attachment, cream butter.
Gradually add sugar and continue beating until light and fluffy.
Add vanilla.
Add 1/2 cup of flour at a time and beat until just blended before adding the next 1/2 cup.
Place dough in refrigerator and chill for 1-2 hours.
Preheat oven to 350ºF.
Shape dough into 1-inch balls
Place onto cookie sheets and place 2 inches apart.
Make a deep imprint on each cookie with your thumb. (I liked the result I had with my index finger, but they would sound funny if they were called indexprint cookies.)
Place a cherry in each cookie.
Bake for 8-10 minutes, until cookies are set.
Cool on cookie sheets for 5 minutes before transferring to a wire rack.
In a medium bowl over a saucepan filled with an inch of simmering water, melt chocolate.
Spoon about 1/4 teaspoon of chocolate over each cherry.
Let chocolate set for a few hours before serving or chill in the refrigerator to speed up the process.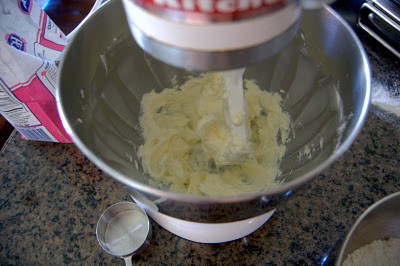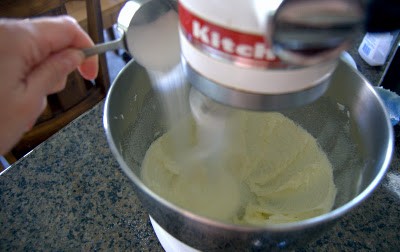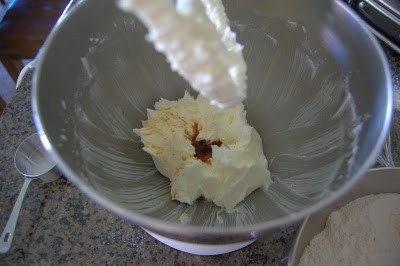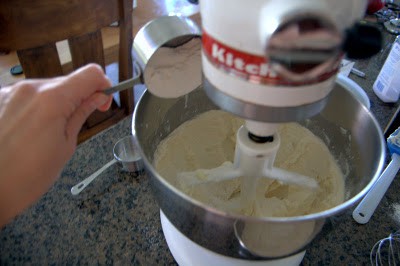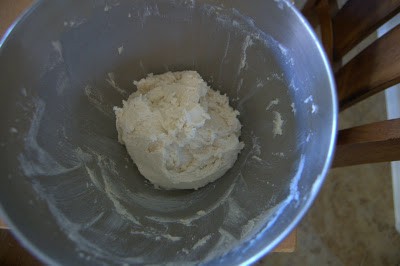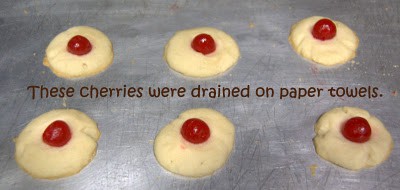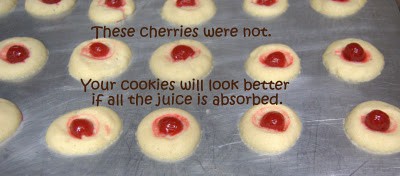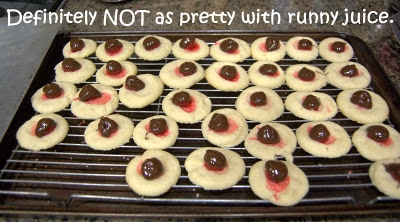 Allow chocolate to set for a couple of hours. You can also put them into the fridge to set.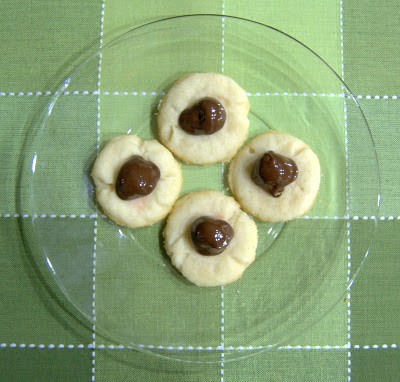 I rate everything I bake on a scale of 1-4 with 4 being the best and these Chocolate Covered Cherry Thumbprint Cookies earned 3 1/2 rolling pins.
The cookie itself was a delicate butter cookie and just the right size for the whole cherry and little bit of chocolate.
Everything was in perfect proportion.
I think your fellow cookie swappers will be happy to receive these!
I give you BIG baking hugs and muffins!!