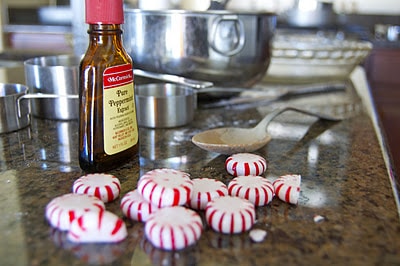 Alright, before I even start this post, I'm going to warn you about today's cookie.
Had I followed the recipe exactly as it was written here on Brenda's blog, Meal Planning Magic, I am sure that the shortbread would have been delicious.
However.
I didn't.
I did not have bittersweet chocolate and I'm thinking to myself as I usually do in situations like this,
"How much different can bittersweet chocolate be from unsweetened?
What about semi-sweet, would that be better?
Nah, I think that would be too sweet, it says you should use bittersweet.
I don't have it, so eenie, meenie, mynie, moe.
(Ok, I didn't really do the eenie, meenie thing 'cause I was going with my gut. Usually when I go with my gut I'm rarely ever wrong.
HAH!
My gut also told me to play Powerball today – we'll see how that goes!)
Ah, I'll go with the unsweetened. That must be most like bittersweet, don't cha think?
Unsweetened, bittersweet, unsweet, bitter. Ah, same thing."


NOT!!!!!
Do yourself a favor and follow Brenda's recipe.
I'm sure it will turn out MUCH better than mine did!
I'm tempted to not post the recipe, but I'll give you what I did anyway.
Chocolate Peppermint Shortbread – makes 32 pieces
1 cup (2 sticks butter), room temperature
1 1/4 cups sugar
4 oz. (4 squares) unsweetened chocolate
1/2 teaspoon peppermint extract
2 1/4 cups flour
1/3 cup unsweetened cocoa
This shortbread is to be glazed,
BUT,
I didn't even do that because the shortbread tasted so bad with the unsweetened chocolate.
The glaze recipe is included in the recipe on Meal Planning Magic.
Preheat the oven to 325 degrees F.
Prepare 2 9-inch pie plates by spraying them with cooking spray.
In a small bowl, mix together flour and cocoa; set aside.
In a mixer fitted with a paddle attachment, cream butter.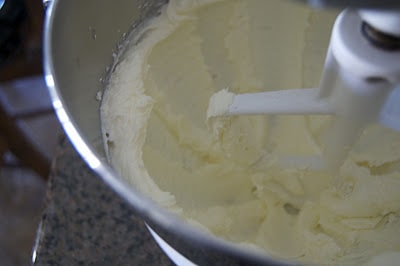 Gradually add sugar and continue beating until mixture is light and fluffy.
Add chocolate and peppermint extract.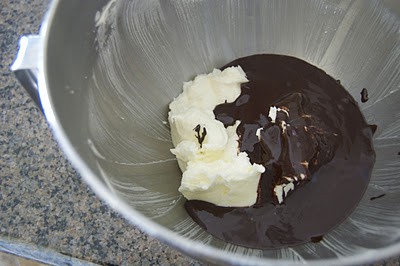 Continue beating until well combined.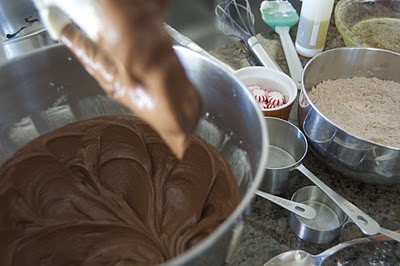 With the mixer on low, gradually add the flour/cocoa mixture.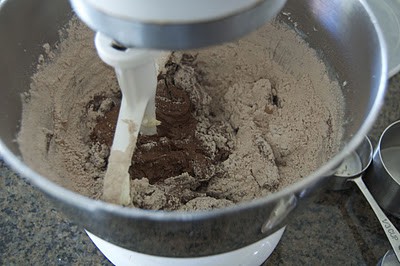 Divide dough in half and place each into a pie plate, pressing down so that it reaches all edges of the pan.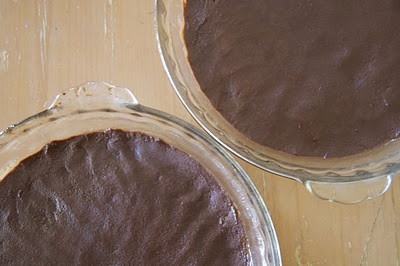 Bake for 22-24 minutes.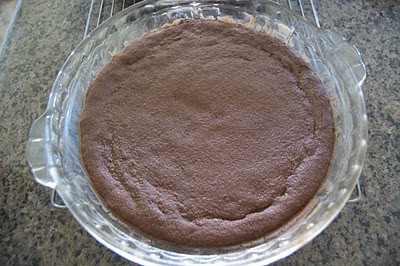 Completely cool in pie plates.
Cut each pie pan into 16 wedges.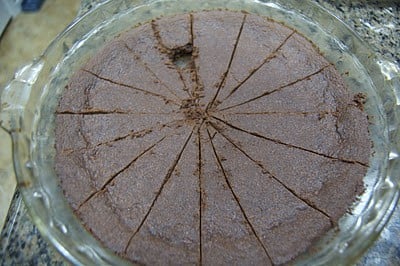 *This is the point where you would add the glaze and crushed peppermint candies.*
That piece missing is the taste testing bite.
I rate everything I bake on a scale of 1-4 with 4 being the best and MY VERSION of the Chocolate Peppermint Shortbread earned 1 rolling pin.
It wasn't edible.
It was bitter, not enough sweetness.
I even added MORE sugar than the original recipe because when I tasted the batter, it needed more sugar.
Then I thought I had added enough, so I slid them into the oven.
Not. Good. Enough.
Make Brenda's.
Please.
Oh well, we have 1 day of good cookies.
Hopefully, the next 10 days will be ones that you will be proud to give as gifts or bring to those cookie swaps.
Sorry folks.
Next time i Google substitutions for bittersweet chocolate before I actually begin the baking process.
Thanks for reading!
See you tomorrow!
I give you BIG baking hugs and muffins!!