Chai Tea Syrup – condensed milk spiced with cardamom, cinnamon, cloves, nutmeg, ginger, salt, white pepper, and vanilla bean seeds! Mix a couple of teaspoons with black tea to give you coffee house goodness in your own home!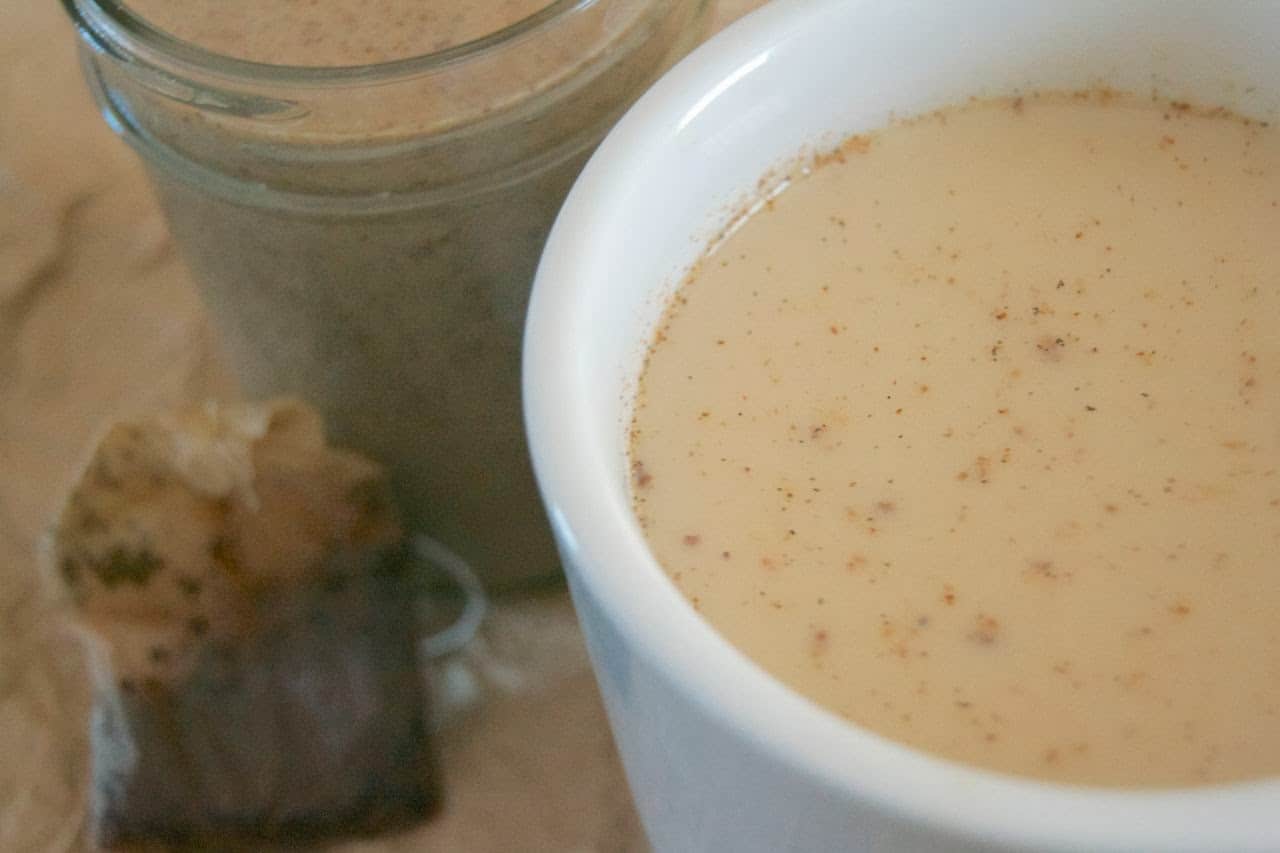 Can I just tell you that I'm addicted to Chai Tea and have been for quite some time now. It's one of those things that I want to try it whenever we go to a new coffeehouse. And at the same time, I don't want to for fear I'll be given a really crappy cup and it will forever ruin my taste for Chai tea.
What can I say, I'm spoiled. hee hee
SAVE THIS CHAI TEA SYRUP RECIPE TO YOUR FAVORITE PINTEREST BOARD!
I've been searching the interweb for ways to make the spice mix at home because I love when I can have these pre-made mixes and don't have to spend money on them outside the home. Like my Homemade Taco Seasoning.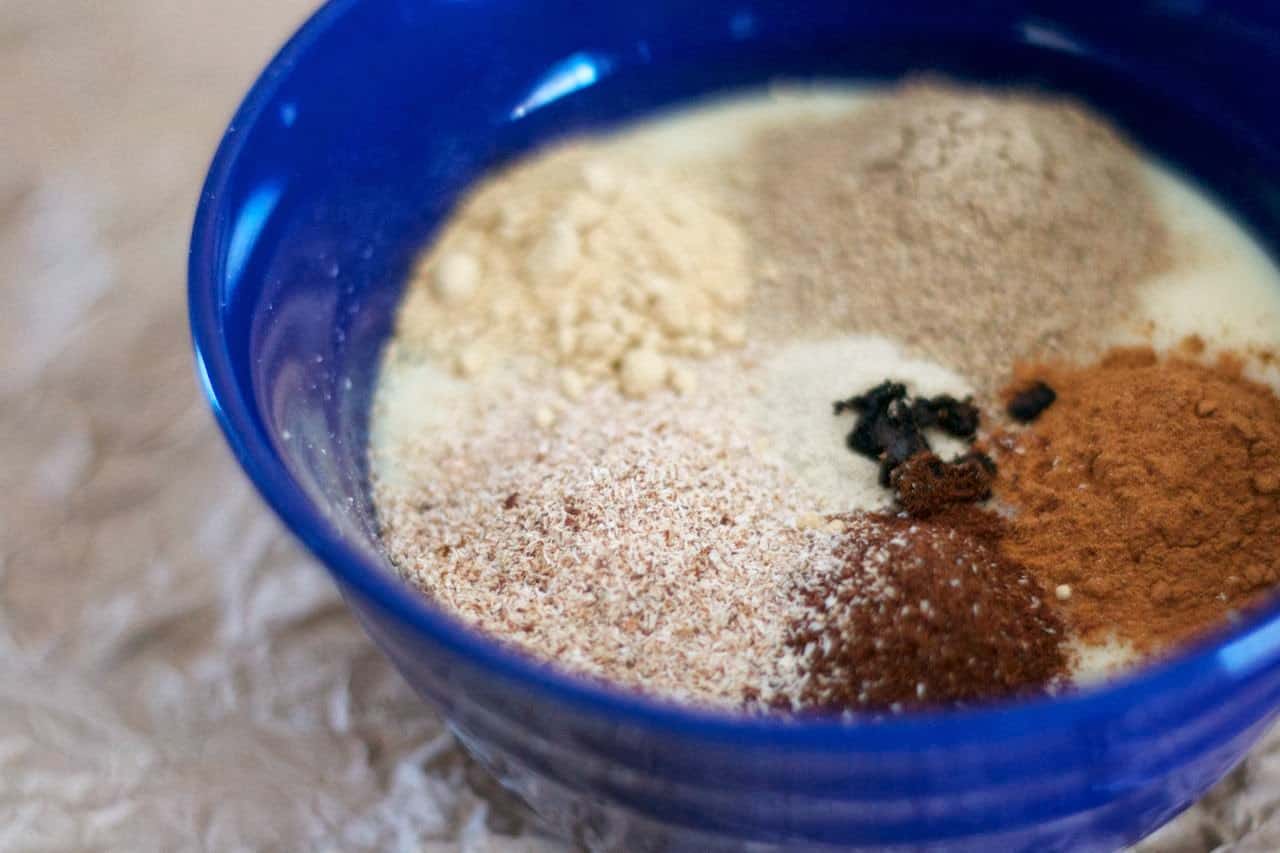 I originally saw this on Food52.com and knew I had to try it.
*NOTE: I used freshly grated nutmeg, but next time I'll use the ground because the flakes were just too big for my liking.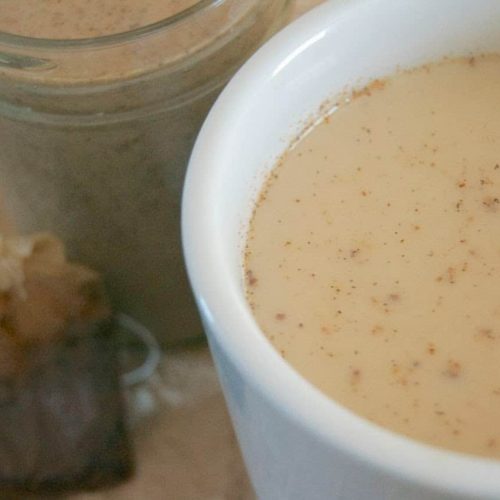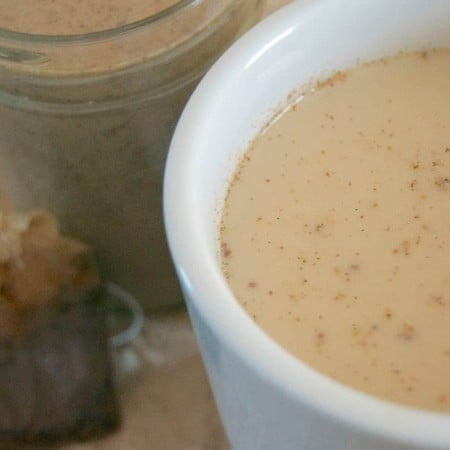 Ingredients
14

oz.

sweetened condensed milk

2

teaspoons

ground cardamom

1

teaspoon

ground cinnamon

1

teaspoon

ground cloves

1

teaspoon

freshly grated nutmeg

1

teaspoon

ground ginger

¼

teaspoon

ground white pepper

pinch of kosher salt

1

vanilla bean, seeds scraped out
Instructions
I

nto a medium bowl, pour the can of condensed milk.

Add all of the spices, including the vanilla bean seeds and mix until thoroughly combined.

Pour entire contents into a jar that has a lid that will fit tightly.

Place it into the refrigerator when not using and it will keep for up to six months.

When serving, mix one to three spoonfuls into a cup of black tea, depending on personal taste.
Nutrition
Calories:
652
kcal
|
Carbohydrates:
111
g
|
Protein:
16
g
|
Fat:
17
g
|
Saturated Fat:
10
g
|
Cholesterol:
67
mg
|
Sodium:
255
mg
|
Potassium:
758
mg
|
Fiber:
1
g
|
Sugar:
108
g
|
Vitamin A:
530
IU
|
Vitamin C:
5.6
mg
|
Calcium:
588
mg
|
Iron:
1
mg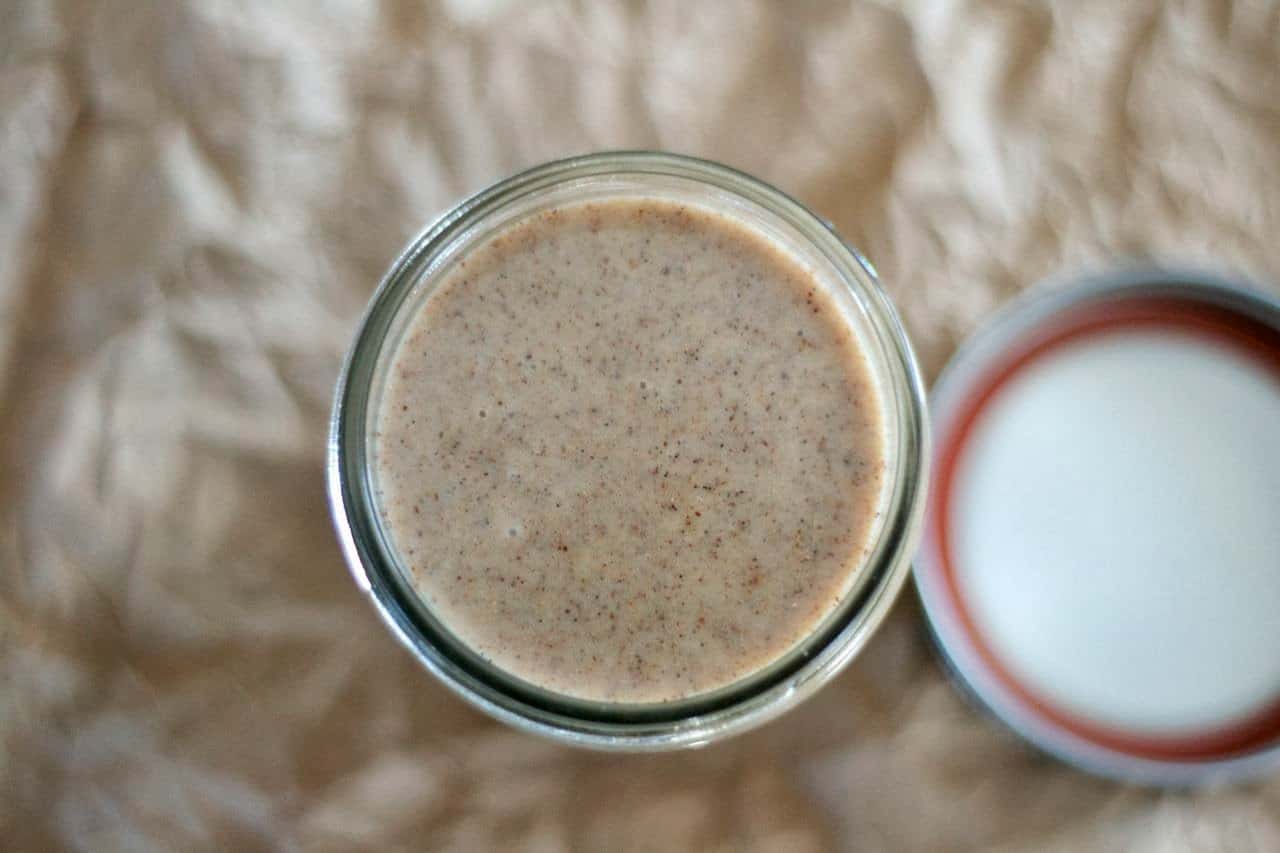 It smells incredible!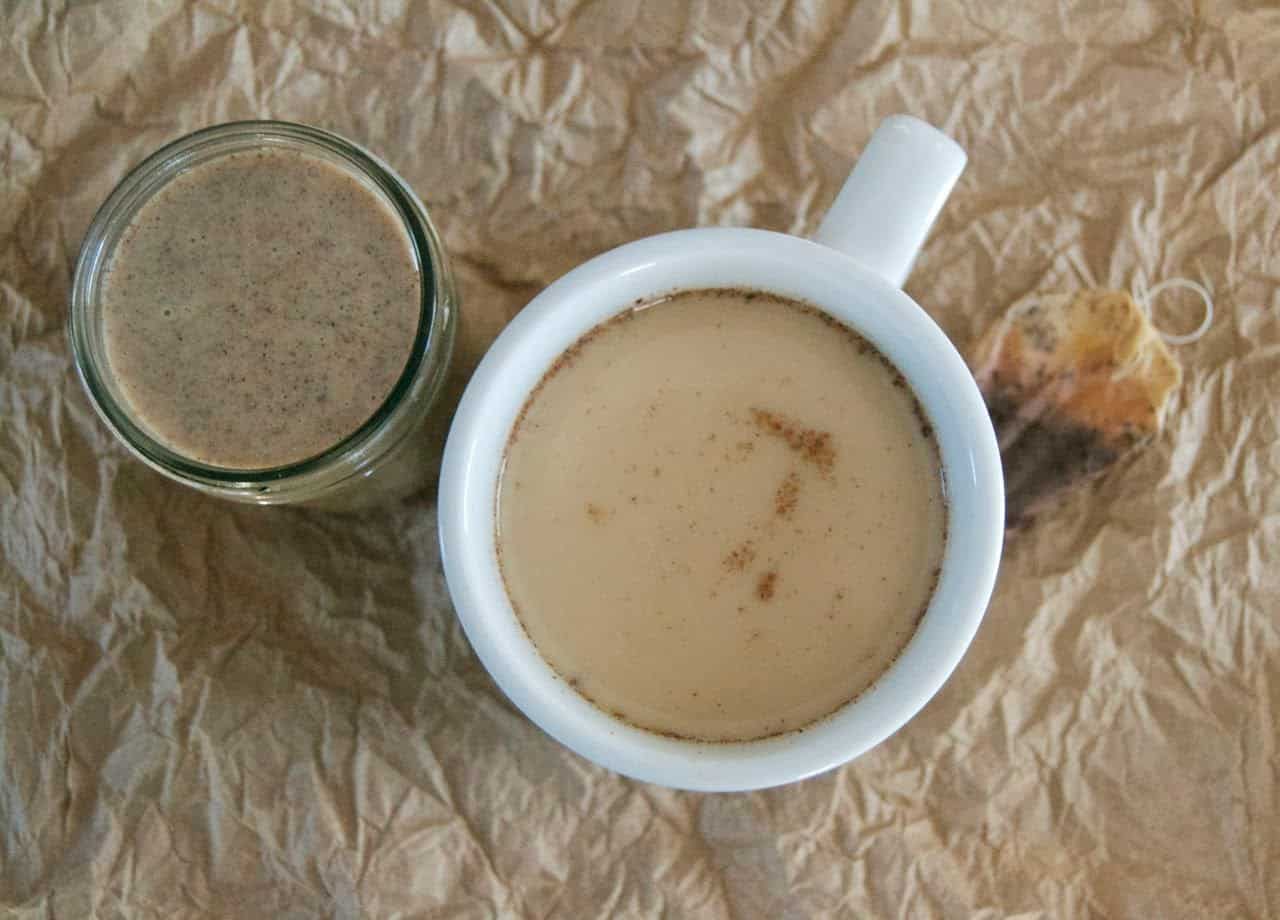 I rate everything I make on a scale of 1-4 with 4 being the best and this Homemade Chai Tea Syrup earned 3 1/2 rolling pins. It was very, very tasty! I really don't feel the need to go out and spend an exorbitant amount of money on Chai Tea now since I can make it at home!
The only things I'll change next time was exchanging the freshly ground nutmeg for ground nutmeg. Plus, decrease the white pepper to either 1/8 of a teaspoon or add just a pinch.
There were plenty of spices floating around in the cup and especially at the bottom that having those larger bits of freshly grated nutmeg were not too appealing. Not something I want as the last taste in my mouth from a cup of really good tea – a mouthful of spices to swallow.
Also, the white pepper was just a bit too much for me, so I think I'd tone that down. I've got a BIG announcement coming up in the next few days. So, be sure to watch for it!! I'm really excited about it and I hope you will be, too!!
If you're not a tea drinker and would rather enjoy a cup of java, you can make your own homemade coffee creamers!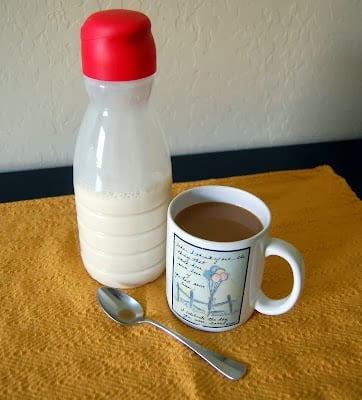 OR