These Butterscotch Chocolate Chip Brownies are an ooey, gooey light brownie made with dark brown sugar and semi-sweet chocolate chips to make a delicious dessert.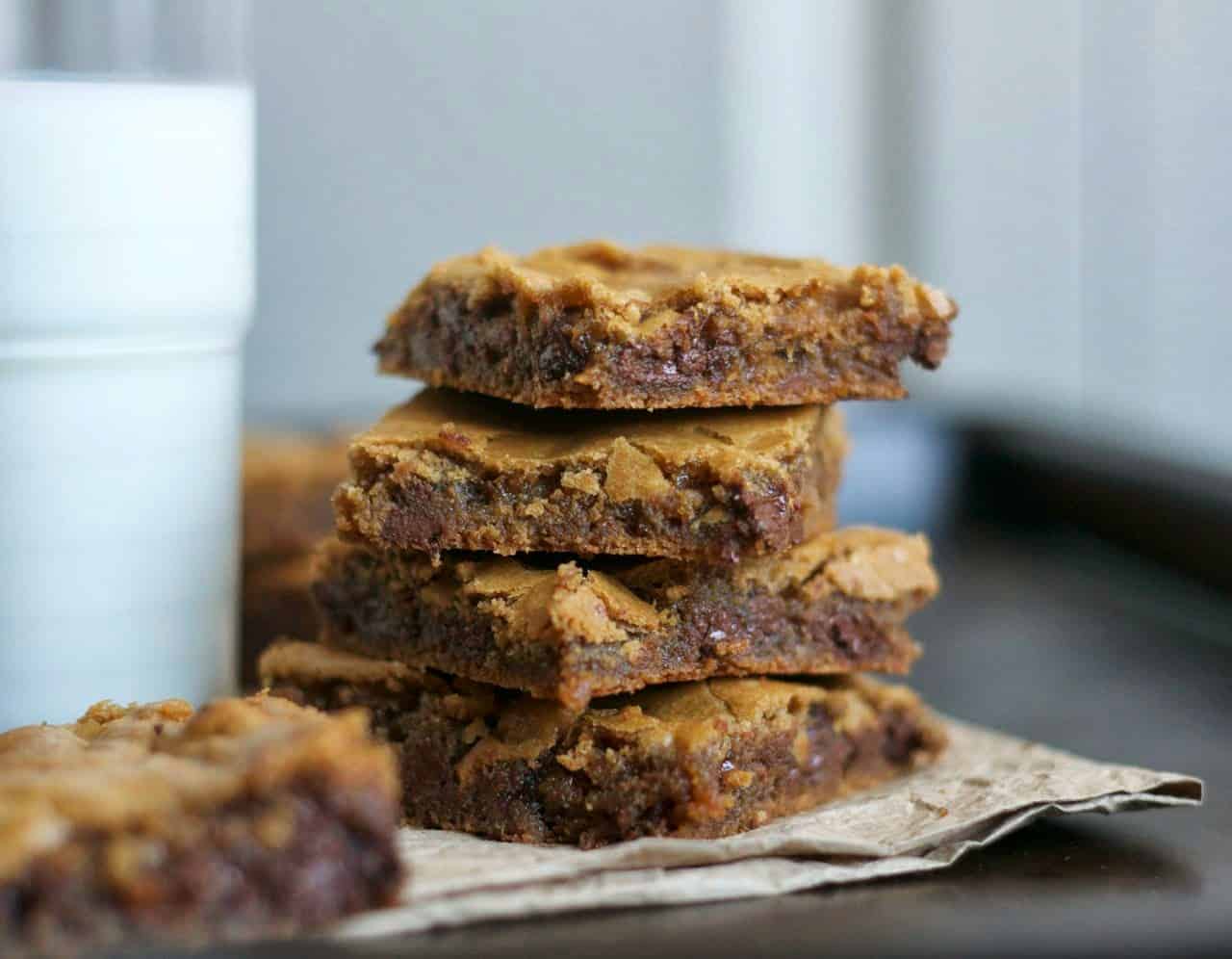 Everyone needs some brownies in their life…

Even if they aren't really what most people consider "brownies". These count. They're brown. Just a lighter brown. And they do have chocolate in them, so they count.
Here's a throwback to an old post, originally Day 3, yes THREE of my original 365 Days of Baking. The recipe's so good that I just have to share it again.
Below is most of the original text. Enjoy!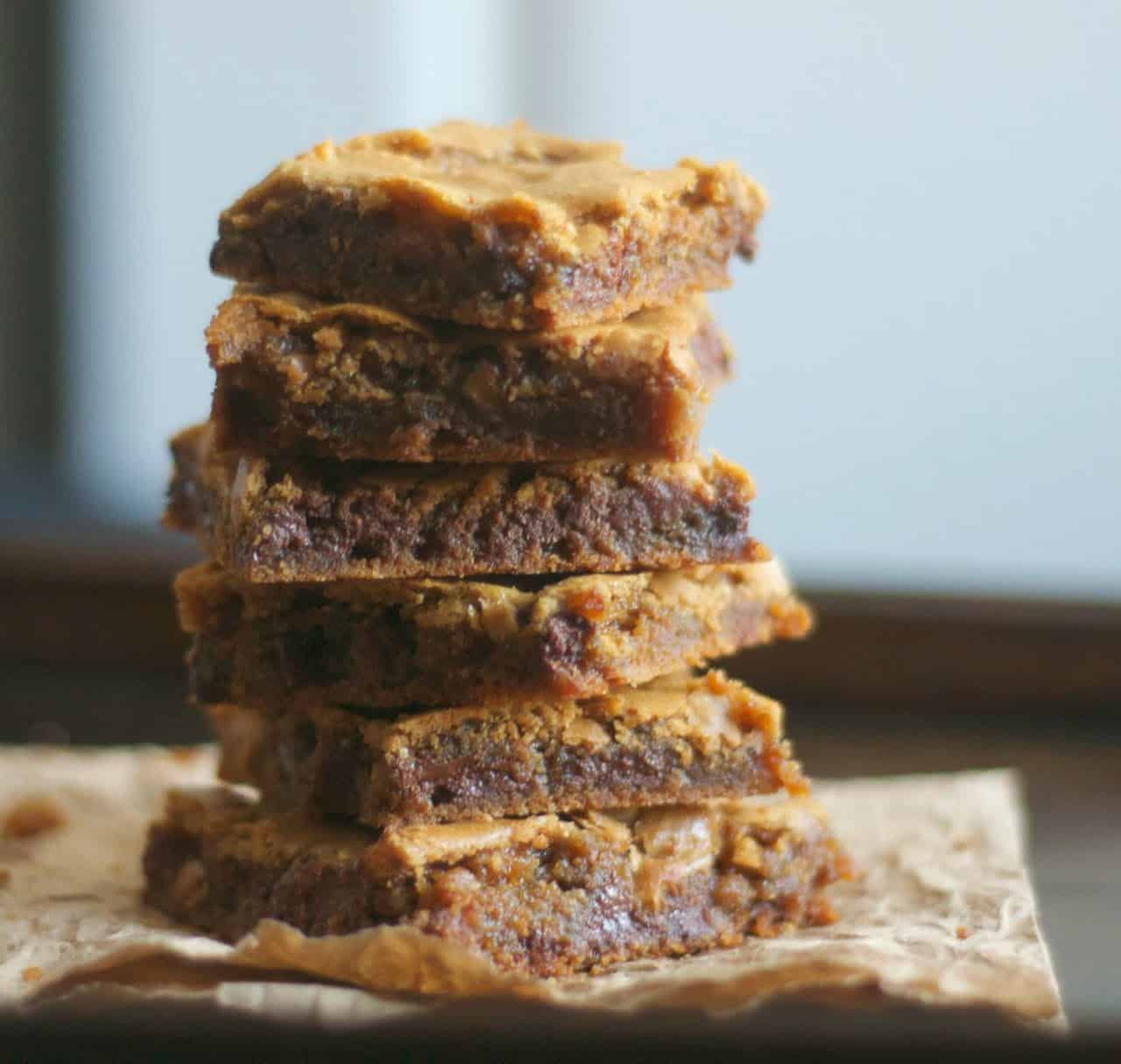 Oh, and if you're keeping track, this here post is Day 3. Only 362 to go!
haha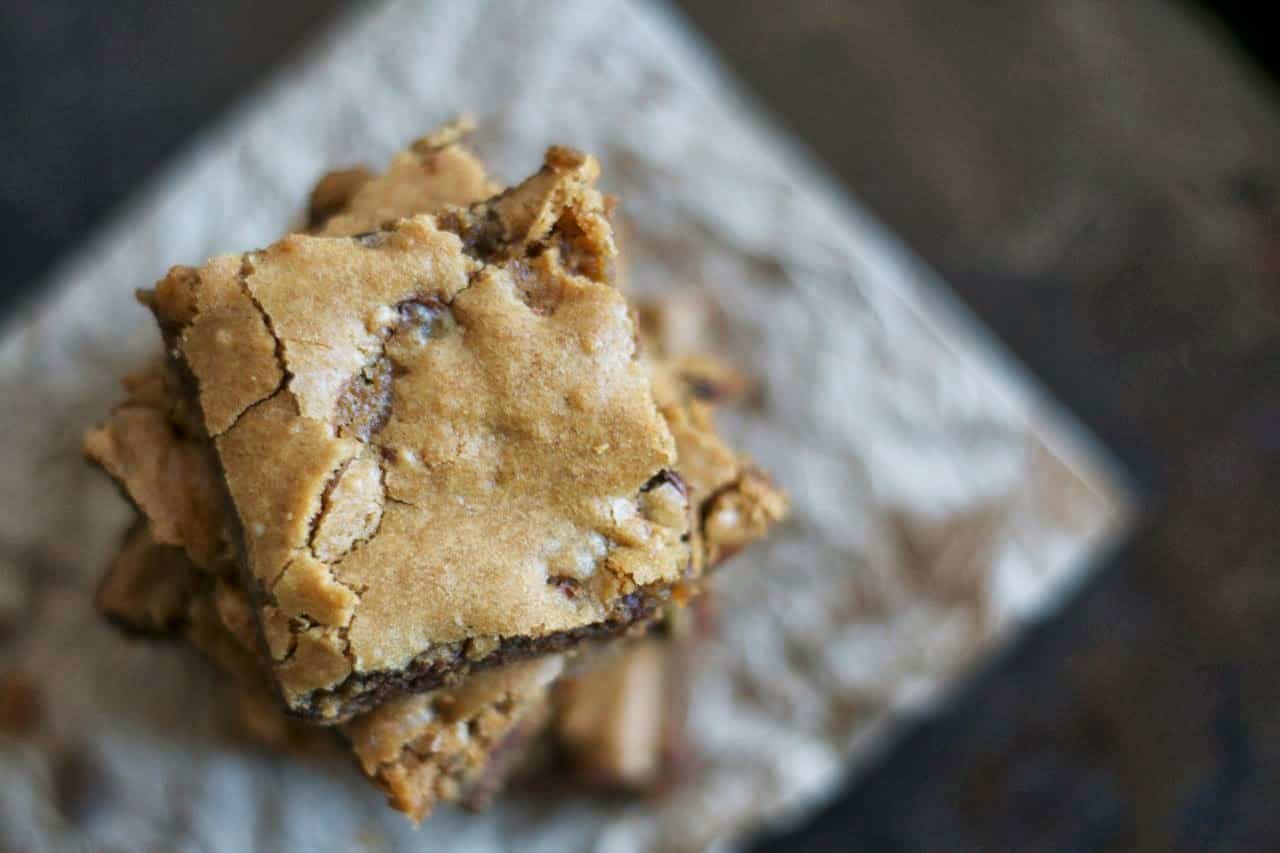 And yet again, I've been forgetting to take still pictures of the baking process because I'm so focused on making the recipe and taking the video.
I think more pictures of the finished are far more fun to look at anyway.
I found this recipe in my Fannie Farmer Cookbook, Thirteenth Edition, p.629; author, Marion Cunningham; publisher, Alfred A. Knopf, Inc., division of Random House; ISBN 0-394-56788-9. I came up with the addition of the chocolate chips, and if you ask me, it was BRILLIANT!!
Ok, not gonna give the rolling pin recipe away. It's down there after the recipe as it always is.
So, read on.
Excited to try out some other brownie recipes? Take a look at these Buckeye Brownies. I just love a combination of chocolate and peanut butter, don't you? These Mint Chocolate Brownies would be perfect at Christmas or St. Patrick's Day. Actually, I'd eat them any day of the year, really.
I'm super excited to make these Perfectly Fudgy One Bowl Brownies because I'll only need one bowl. Are you on Team Fudgy or Team Cakey when it comes brownies? I love the fudgy ones! And finally, Cookie Dough Brownies.
Why NOT combine the best of both worlds?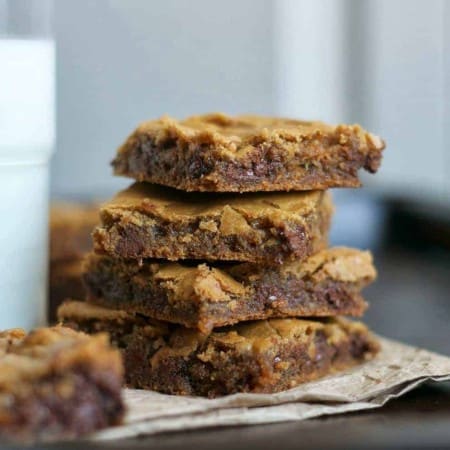 Butterscotch Chocolate Chip Brownies
An ooey, gooey light brownie made with dark brown sugar and semi-sweet chocolate chips to make a delicious dessert.
Print
Pin
Rate
Ingredients
½

cup

melted unsalted butter

2

cups

packed dark brown sugar

2

eggs

½

teaspoon

salt

1 ½

cups

flour

1

cup

semi-sweet chocolate chips

2

teaspoons

baking powder

1

teaspoon

vanilla
Instructions
Preheat oven to 350 degrees F.

Spray with cooking spray or butter a 9 X 13-inch baking dish.

Mix all the ingredients together in a large bowl until completely combined.

Spread evenly into prepared baking dish.

Bake for 25 - 30 minutes or until dry on top and nearly firm to touch.

Cool for 10 - 15 minutes before cutting into squares.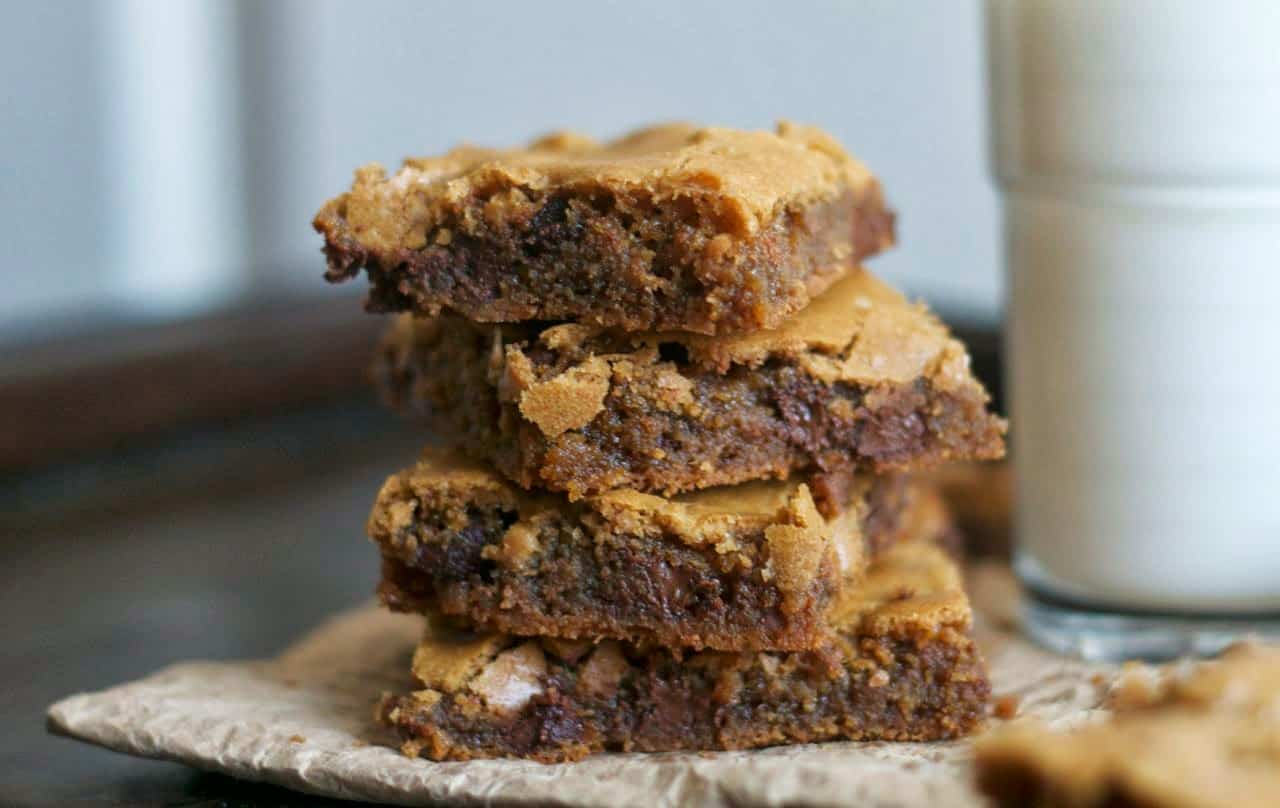 I rate everything I make on a scale of 1 – 4 with 4 being the best and these Butterscotch Chocolate Chip Brownies earned…a whipping 4 rolling pins!!
OH. EM. GEE!!!
These were almost the best things since sliced bread! haha (a reference to today's video – so be sure to watch it and subscribe to the 365 Days of Baking YouTube channel, so you stay up to date with my bits of wisdom, antics, and all-around goofiness!)
We all need sweets in our lives, no matter how old we are! Why not whip these up to satisfy your taste buds?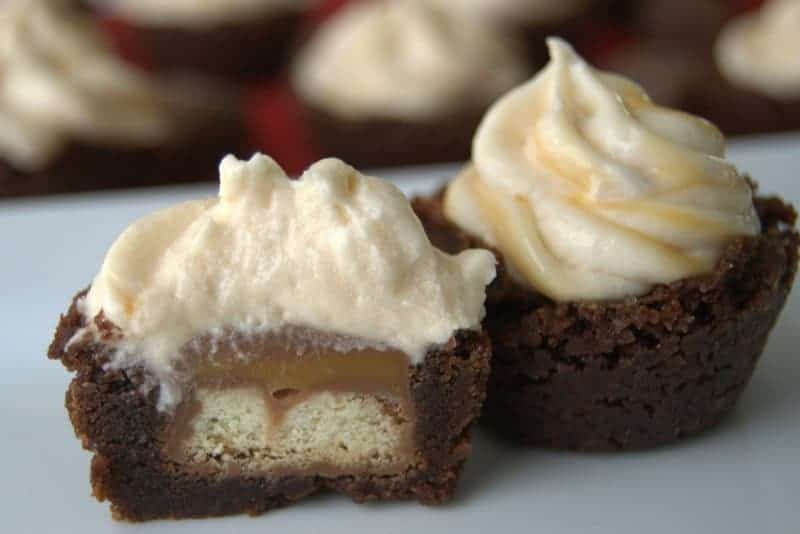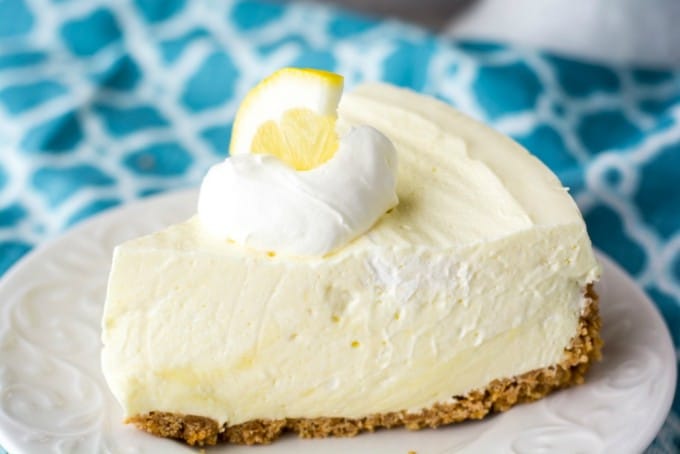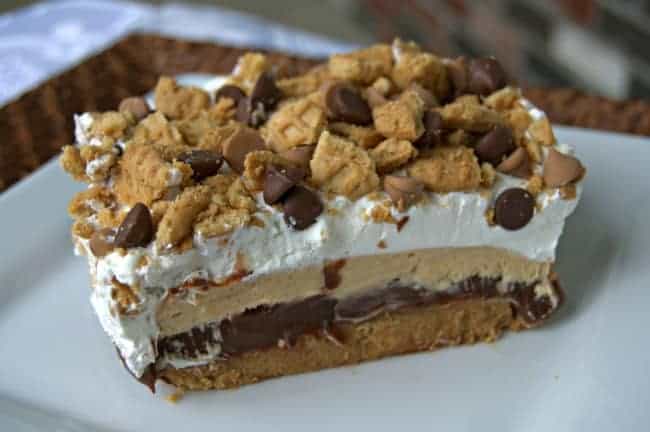 The recipe called for chopped nuts, but I substituted chocolate chips instead. And I'm SO glad I did and so is everyone else in the family! That 9 X 13-inch baking dish is practically G-O-N-E!! They were SO good and I know I'll be making them again (but probably not for three hundred and sixty some-odd days though) 😉
And how much easier does it get when you can throw all the ingredients into ONE bowl, mix 'em up, pour it in the pan and pop 'em in the oven?! For sure simple and quick. These will be great to take to a party or to make for an after-school snack for the kids.
They'll love you for it. Mine did! I bid you all adieu! I WILL see you again tomorrow!!!