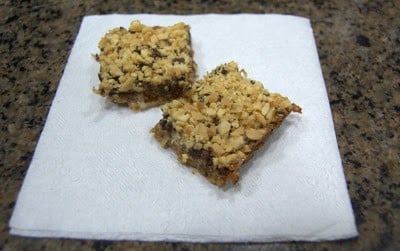 I read a quote today that I really liked and want to share with you.
Food for thought so to speak.
When ego is lost, limit is lost. You become infinite, kind, beautiful.
I read that and it just really made me think.
When we let go of all that we're holding onto, the garbage, our fears…
the possibilities are…
ENDLESS.
Infinite.
Be the person you were created to be.
Are you living that life? Are you there yet, doing your best and giving it your all?
Some of us never get there, I know.
But life isn't to be lived with regret. It holds us back.
Prevents us from reaching our full potential.
Every day is a learning process, learning from our mistakes, learning more about ourselves and each other.
And even though you may not be where you want to be in your life, keep striving to reach that point and once you think you're there, don't settle, keep striving for more.
Life has so very much to offer and so many wonderful possibilities.
Enjoy your life.
You may be in the midst of struggles, but know, please know that you will come through it no matter how difficult it may seem.
Your struggles build character, make you stronger, enabling you to face tougher challenges down the road.
You don't have to go it alone.
There are people to support you, for you to lean on.
People
who love you.
I love you.
"Dance like no one is watching, love like you'll never be hurt, sing like no one is listening, and live like it's heaven on earth."
– William Purkey
Magic Cookie Bars
1/2 cup butter
1 1/2 cup graham cracker crumbs
14 oz. can sweetened condensed milk
1 cup unsweetened coconut, shredded
3/4 cup semi-sweet chocolate chips (I used the mini-morsels)
1 cup chopped salted peanuts
Preheat oven to 350ºF.
In a 9 X 13 baking dish, melt butter over low heat on stove top.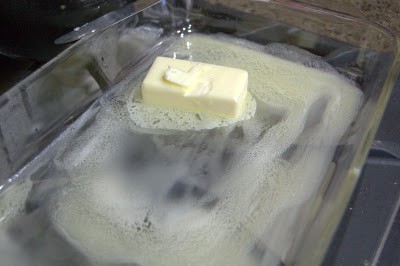 Sprinkle graham cracker crumbs over butter and gently pat down.
Pour condensed milk evenly over crumbs.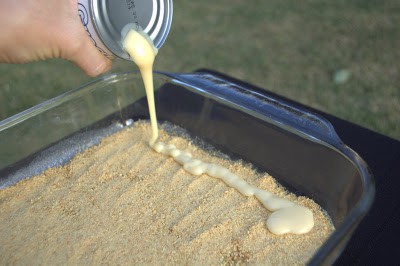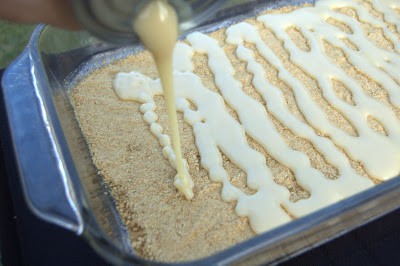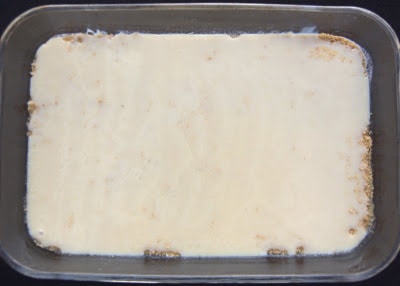 Sprinkle coconut completely over the condensed milk.
Do the same with the chocolate chips.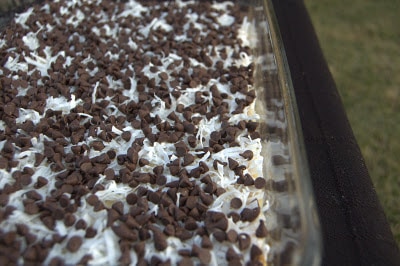 Spread chopped peanuts over the chocolate chips.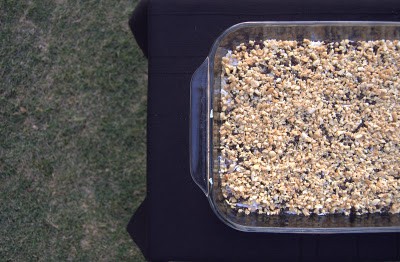 Bake for 30 minutes.
Transfer baking dish to a wire rack and allow to cool completely before cutting.

I rate everything I bake on a scale of 1-4 with 4 being the best and these Magic Cookie Bars earned 2 rolling pins.
It was a quick bar cookie to bake, but uneventful and very crumbly.
Can you believe it, even though it had CHOCOLATE in it, I'm calling them uneventful?
Yeah, the only exciting part about these bars for me was the chewy condensed milk around the edges of the pan.
My daughter wasn't nuts (haha – I really didn't do that on purpose.) about them either.
Oh well.
I really didn't need another sweet to eat anyway.
And as long as I'm on the subject of cookies…
Because the holidays are coming up, cookie swaps/exchanges will be happening, and gifts will be given to family, friends and hostesses of parties, I decided that starting the day after Thanksgiving, Nov. 25 (Black Friday for all of you avid holiday shoppers) until Tuesday, Dec. 6, we'll have the 12 Days of Cookies!
A different cookie recipe every day to help you with your holiday baking.
I'm excited!
So is my daughter.
Remember,
Live well, Love much, Laugh often.
I give you BIG baking hugs and muffins!!