Cupcakes are a match made in heaven, and with these Butterbeer cupcakes, you'll imagine yourself in the wizarding world of Harry Potter!

I've always enjoyed making cupcakes, and now that I have a very good reason to, I need to capitalize on it.
Our middle child, our daughter turned 18 today. 18. Wow. It just doesn't seem possible. So much has happened in her 18 years and at times, she hasn't had it easy going through 6 surgeries for her hip dysplasia with two of those being major reconstructions.
She was first diagnosed when she was 3 1/2, then after finally potty training her (she was the stubborn one) she spent six weeks in a spica cast, which encased her body from her chest down to both ankles with a bar in between her legs.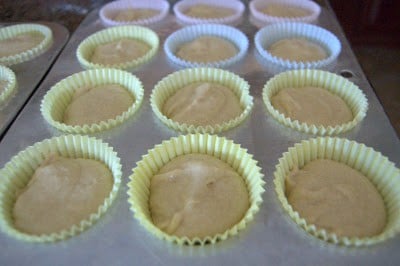 SAVE THIS BUTTERBEER CUPCAKE RECIPE TO YOUR FAVORITE PINTEREST BOARD!
She spent a lot of those 6 weeks on the floor but was able to spend a lot of quality time with her brother, being 6 months old at the time. Her 5-year-old sister was a huge help in assisting with whatever her sister needed and playing, coloring or reading books.
Our daughter's been strong "like bull" as she used to say, through it all. I know it's helped to shape her into the incredible young woman she is today. She is a fully functional and healthy young woman.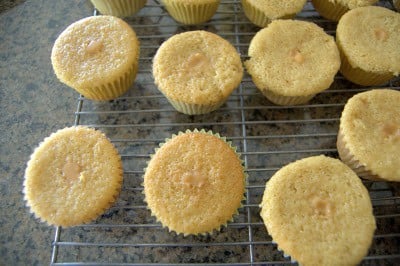 Oh, that kind of freaks me out. We now have two grown women as children and beautiful children they are.
I know I'm not alone when I say my children are beautiful – every parent thinks that of their children and if they don't, they should.
My husband and I have been completely blessed. These young people that we've raised are happy, responsible, and respectful. Yes, we've had our issues as every family does I'm sure, but they're unique to us and exactly what our family needed at that particular time.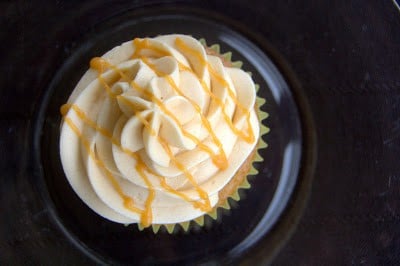 It's helped us grow. As individuals, but also closer together as one cohesive unit – our family. Being on a school bus in high school and looking out the window into the cars of moms with kids in car seats, I knew right then and there that nothing was more important to me than to…
Be. A. Mom.
I cherish every day that I've been able to spend with each one of our children, every moment, every breath.
Even those when they were little and I thought I'd lose it or those times when I'd go into a room away from the childhood chaos and cry.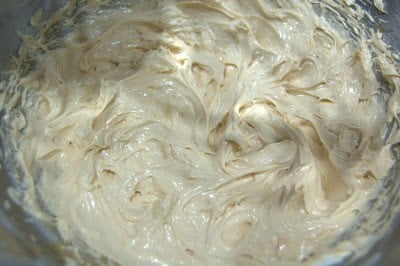 Yes, there were painful moments, but I wouldn't trade it for anything. It's made us who we are, brought us to where we are and I know we are right where we're supposed to be. And for that, I'm grateful. Very, very grateful.
Happy Birthday, my beautiful daughter. I love you very much!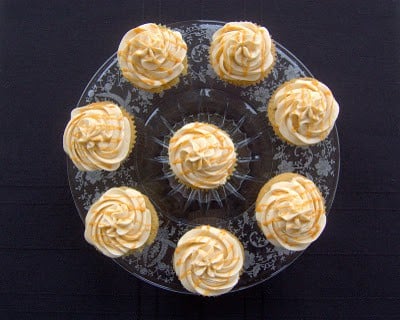 I baked today. Some Harry Potter Butterbeer Cupcakes because she is such a Harry Potter fanatic. They are sitting in my fridge unassembled because the birthday girl is not here to eat them.
SIGN UP FOR THE WEEKLY 365 DAYS OF BAKING & MORE
NEWSLETTER BELOW!
She is celebrating with some friends who've "kidnapped her for the night." The four of us (our eldest is away at college) spent some wonderful quality time together today playing a couple games of Scrabble (our newest family obsession), going to lunch, and just hanging out. The cupcakes were made, but she left before I could finish them, so I will post pictures and the review tomorrow.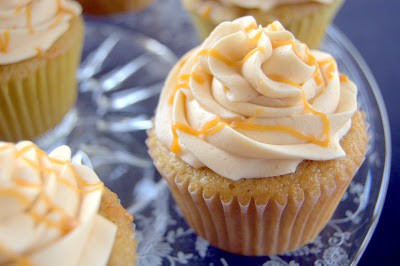 I adapted the recipe from amybites.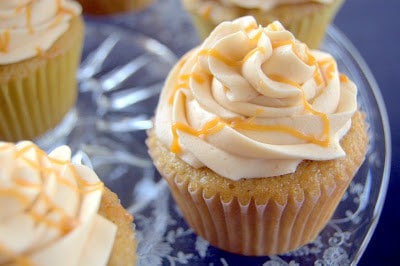 Harry Potter Butterbeer Cupcakes
Ingredients
2 cups flour
1 ½ teaspoons baking powder
½ teaspoon baking soda
¼ teaspoon salt
½ cup (1 stick) butter, room temperature
½ cup granulated sugar
½ cup packed dark brown sugar
3 eggs
1 ½ teaspoon vanilla
1 teaspoon buttering flavor
½ cup buttermilk
½ cup cream soda
Butterscotch Ganache
1 11 oz. package of butterscotch chips
1 cup heavy whipping cream
Buttercream frosting
½ cup (1 stick) butter, room temperature
⅓ cup butterscotch ganache
1 teaspoon vanilla
1 teaspoon butter flavoring
⅛ teaspoon salt
3 ¾ cups powdered sugar
3 tablespoons heavy cream
Instructions
Preheat oven to 350 degrees and line a cupcake pan with liners.

In a small bowl, whisk together flour, baking powder, baking soda, and salt; set aside.

In the bowl of an electric mixer fitted with the paddle attachment, cream butter until it is light and fluffy.

Add the sugars and beat until well combined.

Add the eggs, one at a time, beating well after each addition. Mix in vanilla and butter flavoring.

Beginning and ending with the buttermilk, add the cream soda, and flour a little at a time, mixing well after each. Scrape the side of the bowl with a rubber spatula if necessary.

Place batter into cupcake liners about 2/3 full, and bake for 15-17 minutes, or until the tops are lightly golden.

Remove to wire racks to completely cool.

Fill a squeeze bottle with the ganache and insert the top of the bottle into the center of one of the cupcakes.

Squeeze until filling begins to overflow.

Repeat with remaining cupcakes.

Frost cupcakes and drizzle with butterscotch ganache.
Butterscotch Ganache
In a heatproof bowl set over a pan of simmering water, combine chips and cream.

Stir until chips are melted and ganache is smooth.

Remove from heat and allow to cool to room temperature.
Buttercream Frosting
In a clean bowl of an electric mixer, fitted with the whisk attachment, cream butter until light and fluffy.

Add ganache, vanilla, butter flavoring, and salt. Mix well.

Add powdered sugar, one cup at a time, incorporating well after each addition.

After all of the sugar has been added, the frosting will appear dry.

Add cream, one tablespoon at a time, until frosting is smooth and creamy.
Nutrition
Calories: 222kcal | Carbohydrates: 39g | Protein: 2g | Fat: 6g | Saturated Fat: 3g | Cholesterol: 44mg | Sodium: 94mg | Potassium: 69mg | Sugar: 29g | Vitamin A: 255IU | Vitamin C: 0.1mg | Calcium: 35mg | Iron: 0.7mg
Did you make this recipe?
Share it with me on Instagram and make sure to follow me on Pinterest for more recipes.
The end result…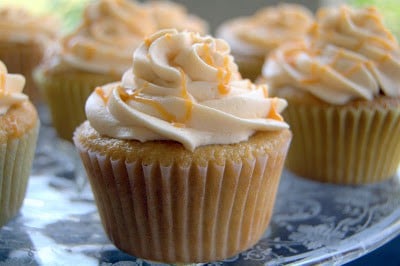 Here are some other dessert recipes you'll need on your list this year!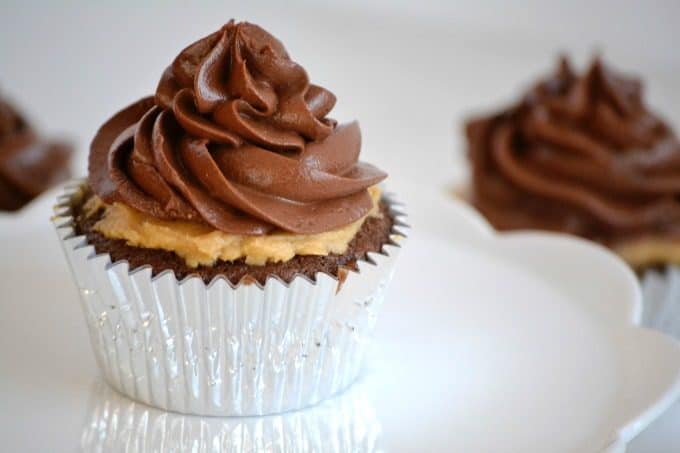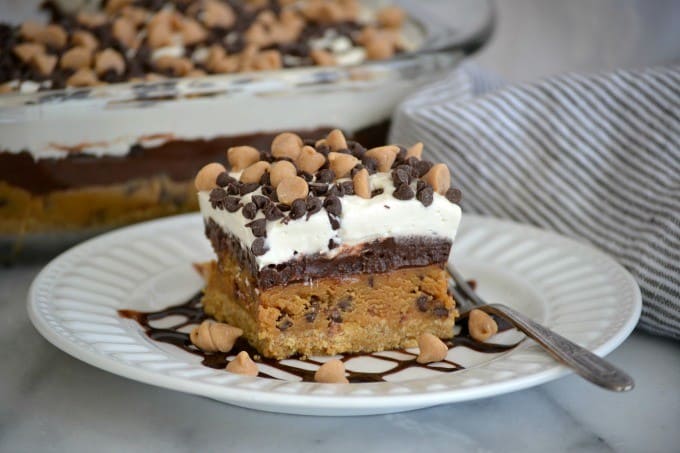 I'll be back tomorrow with pictures, the finished product, and the birthday girl's review. Busy day coming with the laundry I need to do, a most important Patriot's football game to watch, and some more baking.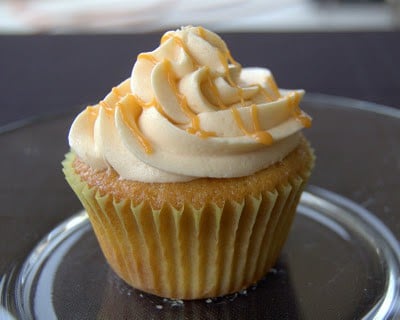 **I rate everything I bake on a scale of 1-4 with 4 being the best and the birthday girl decided these should be given a 3 1/2. They are RICH with the wonderful flavor of butterscotch! They are awfully sweet between the ganache in the middle and the frosting, but they were still really good.
I had just enough frosting to cover all 20 cupcakes.**
Reader Interactions