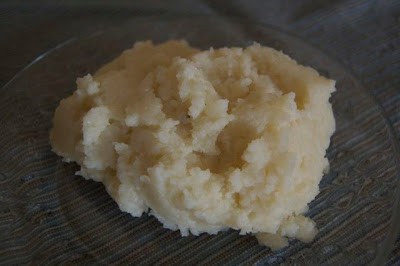 I told you yesterday when I made the Potato Skins yesterday that I was going to use the insides for something today. I had thought about making potato rolls or potato rye bread, or even Duchess potatoes.
The duchess potatoes sounded really good, so I think I'm going to have to make those one day.
Yet, in my travels over the internet, I started looking at potato candy recipes, but nixed that because I didn't see any that were baked.
Then I came upon this recipe from Anna at Cookie Madness. Mashed potato brownies?
I had to try them because it was very intriguing and I was especially craving some chocolate.
So, mashed potatoes and chocolate.
An interesting combination.
We'll see.


Mint Chocolate Potato Brownies – makes 24 brownies


12 tablespoons butter
3 ounce squares unsweetened chocolate
1-1/2 cups granulated sugar
4 eggs, room temperature
1 teaspoon vanilla extract
3/4 teaspoon peppermint extract
3/4 teaspoon salt
1 cup unseasoned mashed potatoes (no salt, pepper, onion, garlic)
1 cup all-purpose flour
Preheat oven to 350°F.
Generously grease a 9 X 13-inch baking pan with cooking spray.
Melt butter and chocolate in a medium saucepan over low heat until smooth. Set aside to cool for 15 minutes.
Stir in sugar.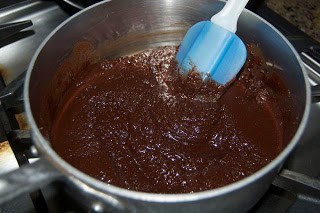 Mix in eggs, vanilla, peppermint extract and salt.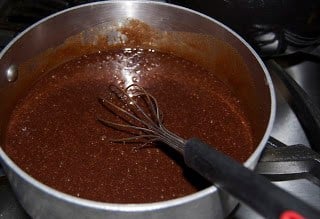 Stir in mashed potatoes until mixture is smooth.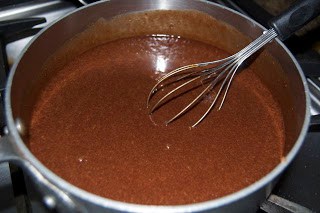 Add flour and stir to combine.
Pour into prepared baking dish.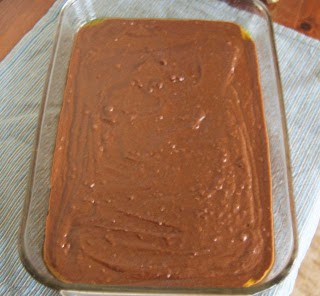 Bake until brownies are firm when lightly touched, approximately 25 to 30 minutes.
Place baking dish on wire rack to cool completely before cutting.
Store in a container which allows air otherwise they will be soggy when stored in an airtight container.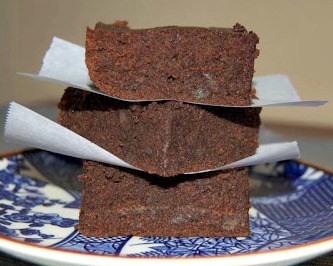 I have to say that I was quite surprised with the outcome. They were an interesting texture, a mixture between dense, light and fluffy and spongy. I really can't pick one word to describe them except that the were super moist!
You couldn't even tell that there were mashed potatoes in them.
I'm going to a friend's house tomorrow afternoon. I'll have to bring some and not tell them that secret ingredient.
I rate everything that I bake on a scale of 1-4 with 4 being the best. These Mint Chocolate Mashed Potato Brownies earned 3 1/2 rolling pins.
I was pretty impressed with these and I think you will be too.
Remember this recipe when Thanksgiving rolls around and you have those leftover mashed potatoes that you are wondering what to do with.
Happy Baking!