Chocolate Overload Loaded Brownies – brownies made with chopped candy bars, chocolate sauce and drizzled with chocolate frosting. If you've got a chocolate or sweet tooth craving, these are sure to satisfy it! You can find the original post here on Chocolate, Chocolate and More.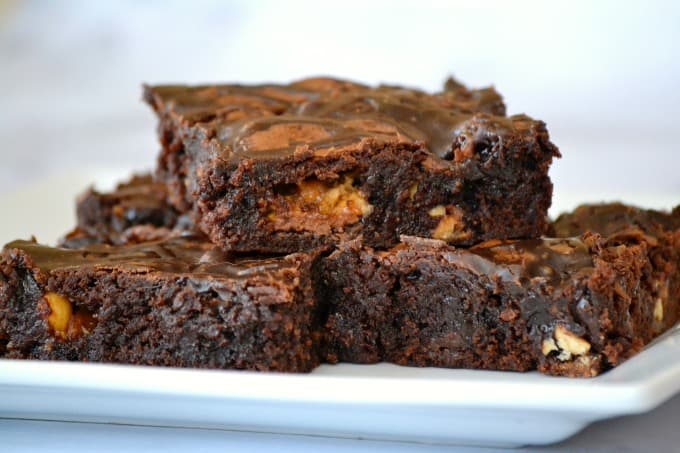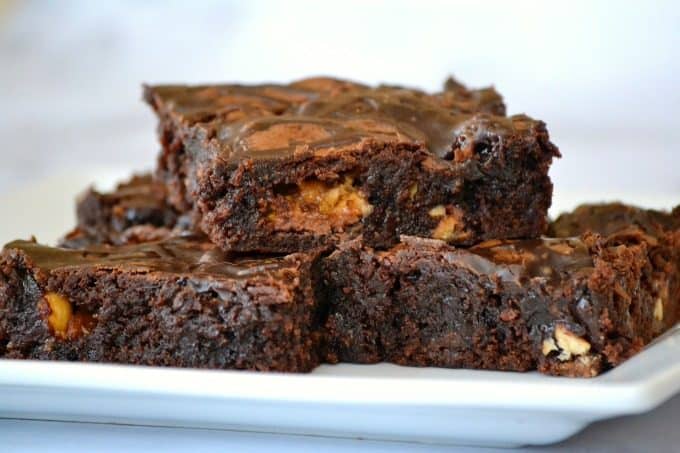 Today is a bittersweet day.
It is a dear friend's 50th birthday. Unfortunately, she is no longer here for us to celebrate it with her.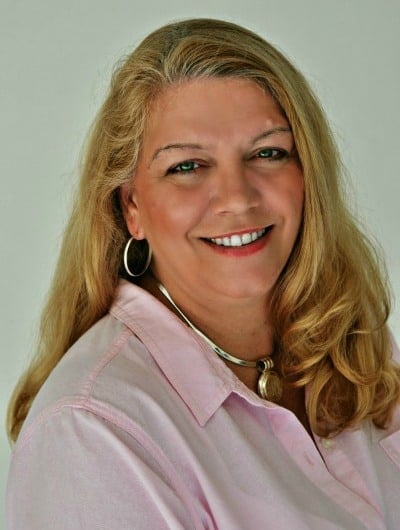 My very dear friend, "long lost sister", and blogging buddy, Joan Hayes of the incredible blog, Chocolate, Chocolate and More, passed away last year only weeks after her 49th birthday. She'd had a massive heart attack.
The signs for a heart attack in women are different for men, so please take a moment to familiarize yourself with them. You can find the information here.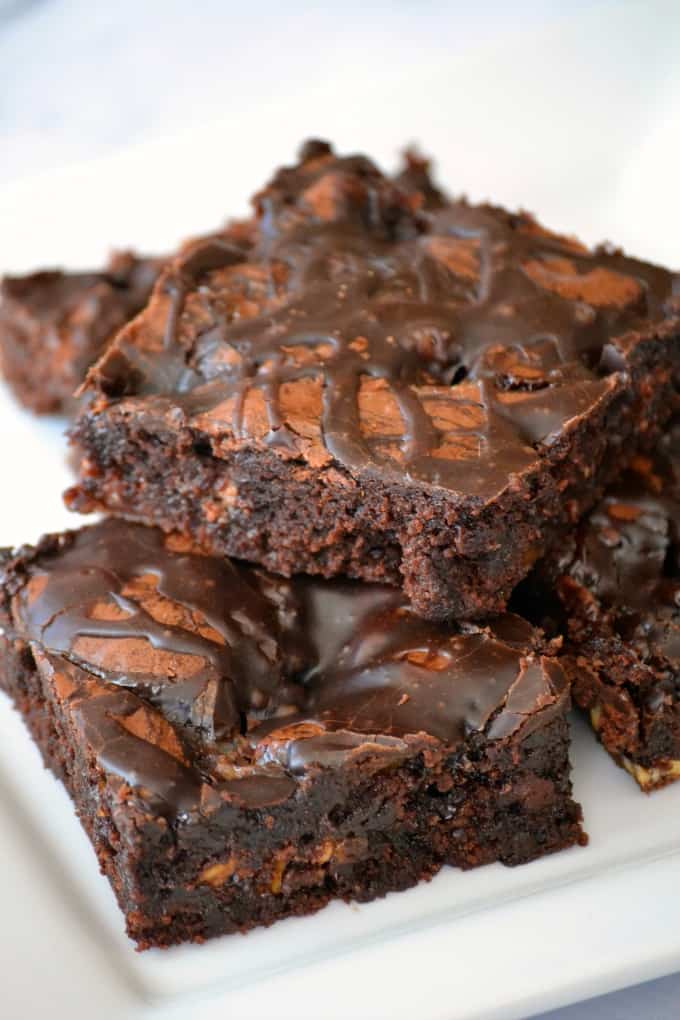 When she passed away last year, many bloggers shared their thoughts, tributes and chocolate recipes to honor her. Even though there wasn't any chocolate in them, I felt it was important to share her Coconut Ranger Cookies. Even though she was a chocolate lover at heart, she never passed up any dessert and she absolutely fell in love with these cookies when we took a cruise together early last year.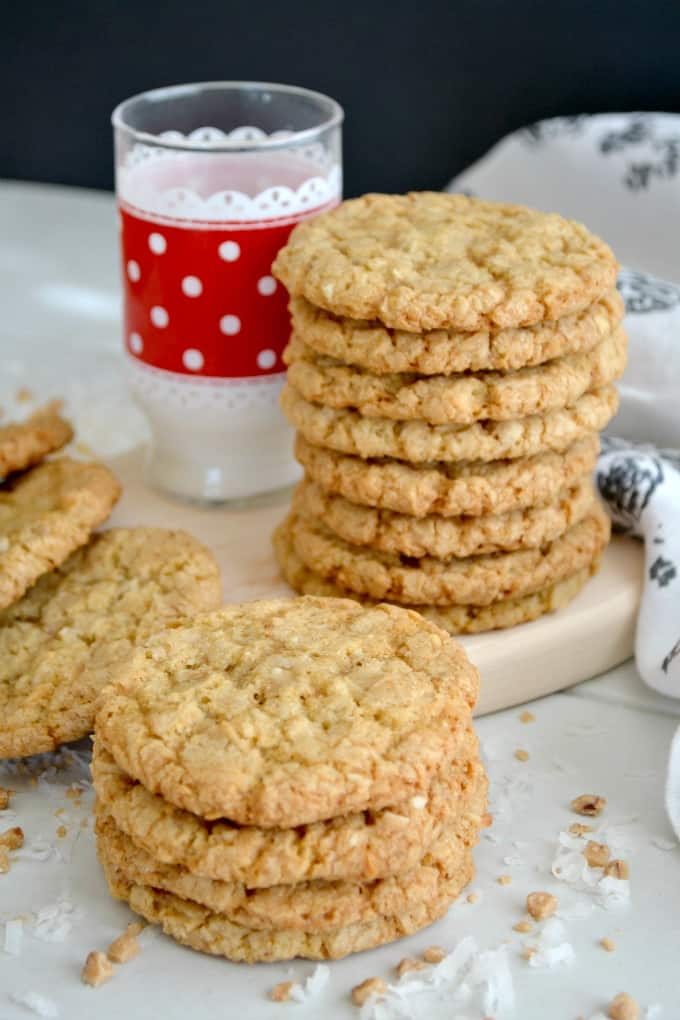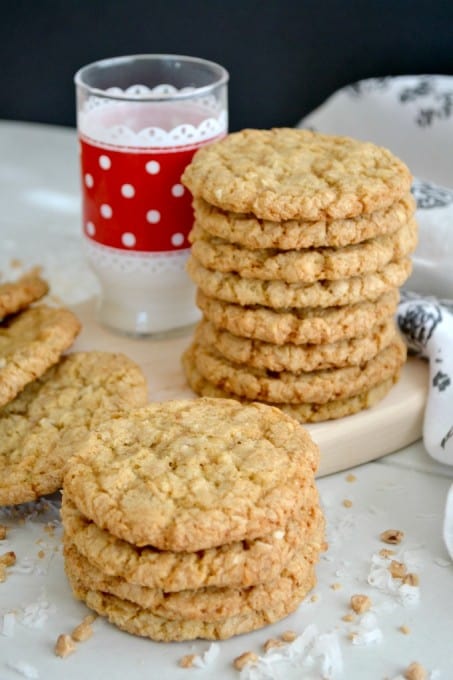 There's a void in the food blogosphere and has been since Joan passed. She was our cheerleader, our confidante, our business savvy, no holds barred mentor, and a trusted, loyal and very dear friend.
Most importantly, there's a HUGE hole in the hearts of her three children – son CJ, and her daughters Cassie and Grace. And as many of you may know, it's a hole that can and will never be filled.
Therefore, the next part of what I have to say is extremely important to me.
I am not posting the recipe here.
The purpose for that to drive as many people as possible to her blog for the benefit of her three children. The ads on her site still continue to generate income for them and that was something she was extremely adamant about doing should she pass away.
YOU CAN FIND THE RECIPE HERE FOR JOAN'S
CHOCOLATE OVERLOAD LOADED BROWNIES.
Please go to Joan's blog to print the full recipe.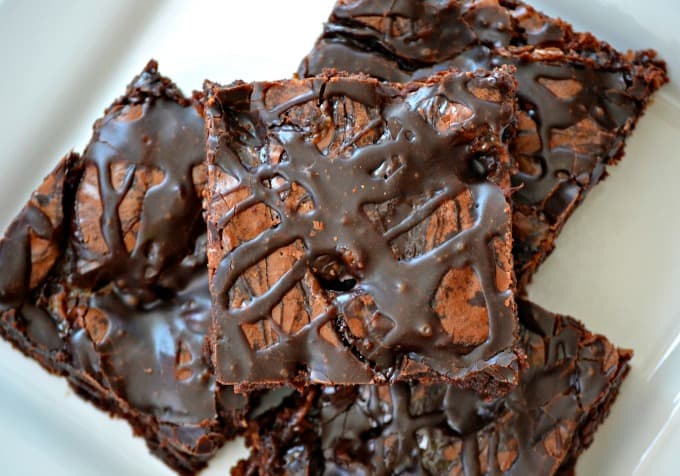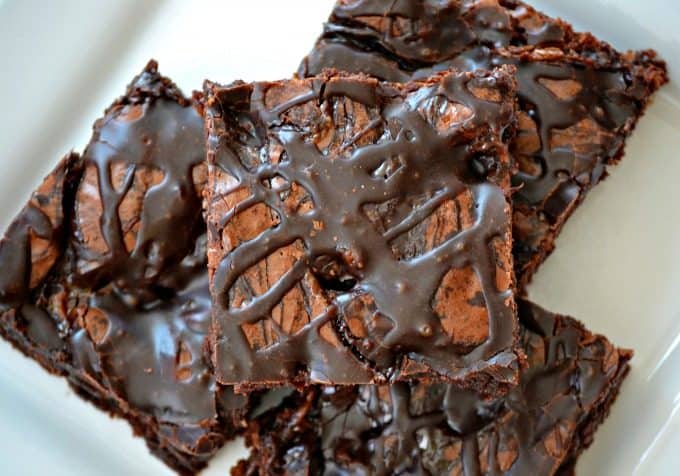 There are very few times that I'll ever have you click to another website or blog to find the recipe, but Joan was too dear a friend for me to post the recipe here on my page.
I know she would do the same for my three children, so I honor that.
Joan kept impressing upon all of us how very important it was to have additional admins. on our blogs, and Facebook pages, to leave directions for our loved ones in our wills if we wanted it to continue and to discuss things with our lawyers and accountants if we should pass away unexpectedly.
Ironically, the person who was the most prepared needed it the soonest.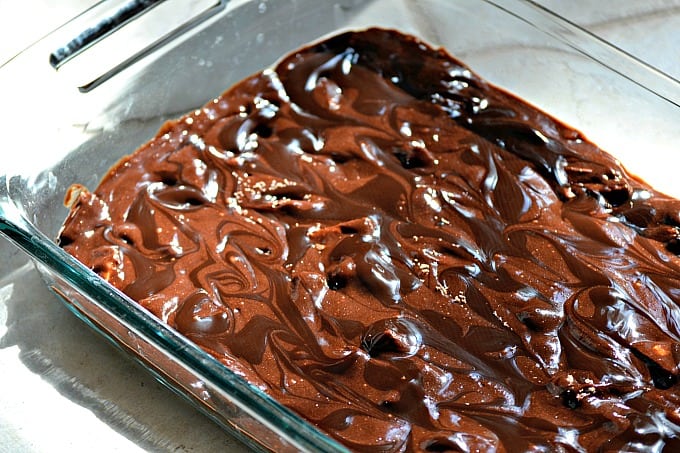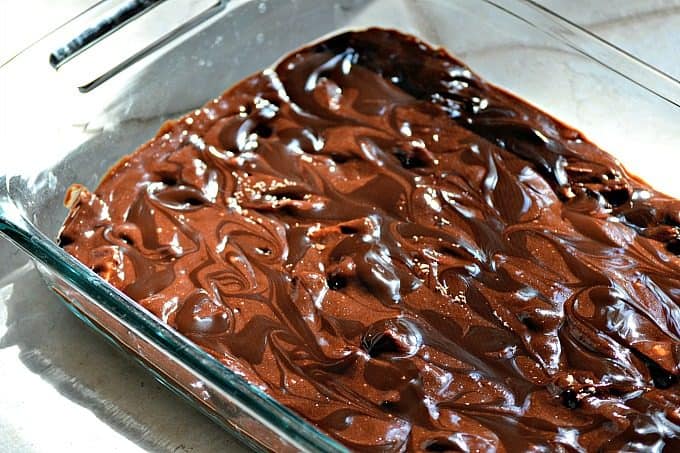 We ask that you visit her blog, Chocolate, Chocolate and More throughout the holidays and far beyond. She has many, many recipes that your family and friends will continue to enjoy.
You'll find recipes like her Triple Chocolate Cheesecake Bars, Ding Dong Cake, her very popular 3 Minute Fudge – perfect for gift-giving this holiday season, and my personal favorite, Chocolate Bliss Cake.
Believe it or not, she also has recipes without chocolate like her favorite Kahlua and Cream Milkshake, Cinnamon Swirl Twisted Bread, Copycat Chick-fil-A Chicken Nuggets, and Cinnabon Bread Pudding among others.
Please visit her blog, share her recipes with your friends and visit her extremely popular Facebook page.
Sending you the happiest of birthdays, Joan…just wish you were here to spend it with us.
I, along with her family want to thank you all for supporting Joan over the years and for continuing to do so. It is very much appreciated.
Here are some other bloggers who are wishing Joan a Happy Birthday, too…
Chocolate Peanut Butter Cracker Bars from Frugal Foodie Mama
Chocolate Chip Cookie Dough Cheesecake Bars from Cookie Dough and Oven Mitt
White Chocolate Velvet Pie from The Domestic Rebel
I'll be adding the other posts as they go up.
I give you BIG baking hugs and muffins!!