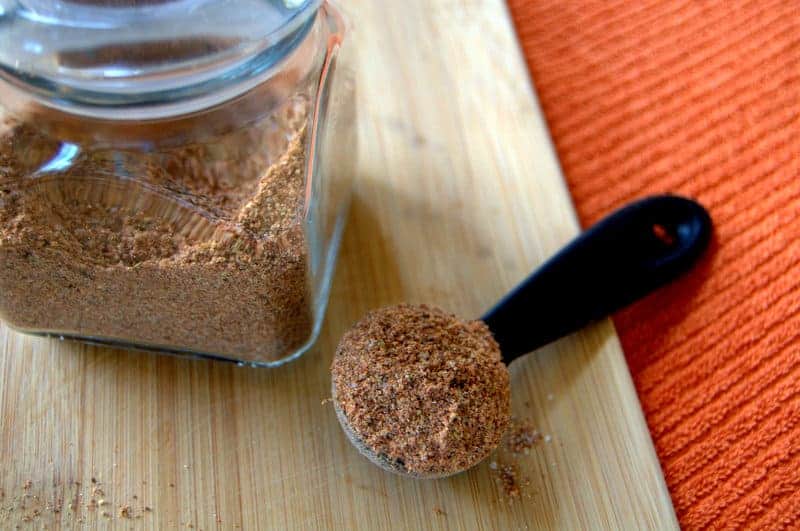 We are forever eating tacos.
If my son were to be stuck on a deserted island and could only bring one food with him, it would probably be a toss between pasta and tacos. So, we eat a lot of tacos, and I was buying plenty of those little taco seasoning packets.
Yes, I don't mind keeping a company in business, but if I can make my own seasoning at home without any additives or preservatives, you can bet I'm going to go for it. After searching the web I found this recipe at AllRecipes.com and adapted it after reading various reviews and came up with a good result that made the family happy.
And ultimately, that's what counts, right? 😉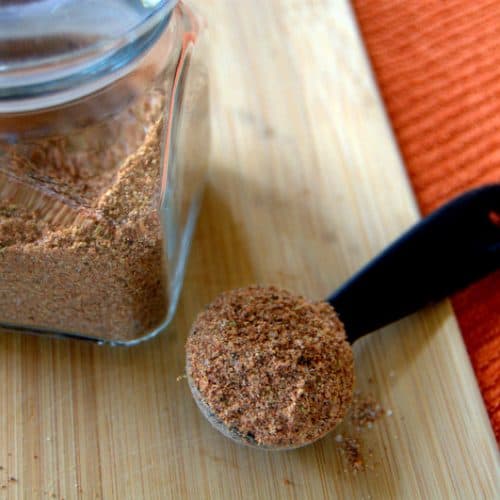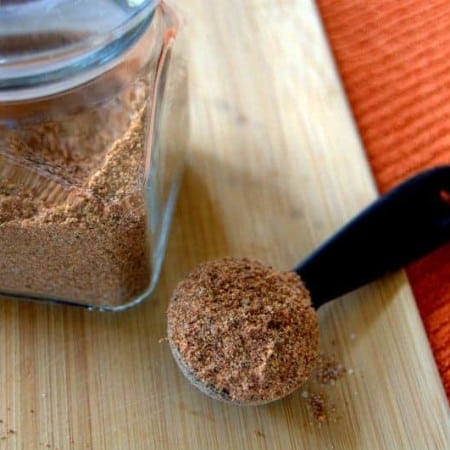 Ingredients
4

tablespoons

chili powder

5

teaspoons

cumin

4

teaspoons

salt

4

teaspoons

beef bouillon

4

teaspoons

corn starch

4

teaspoons

freshly ground black pepper

2

teaspoons

garlic powder

2

teaspoon

onion powder

2

teaspoons

paprika

1

teaspoon

oregano
Instructions
In a medium bowl, whisk together all ingredients.

Store in an airtight container.
Notes
Recipe makes just under 11 servings when using 3 tablespoons per pound of meat.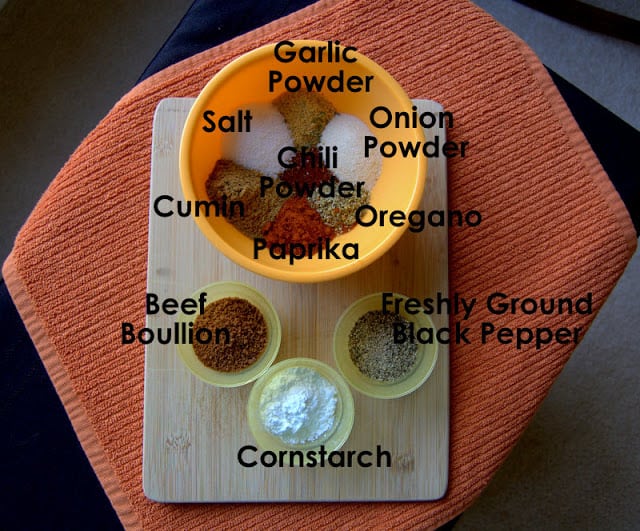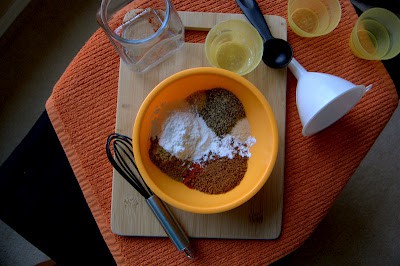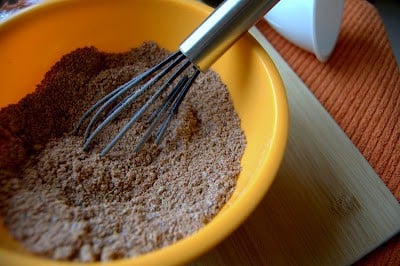 Adjustments can be made to the amounts of seasoning depending on your taste. I omitted crushed red pepper flakes, but because I used the 4 tablespoons of chili powder it had a definite kick to it. If you like it spicier, definitely add the red pepper and it would be a teaspoon based on the amounts from the original recipe, but adjust to your liking.
When using to make tacos, I used 3 tablespoons of the mix to 1 pound of ground beef. I also added 1/3 cup water to make the beef a little saucy as per the instructions on the packets.
I rate everything I make on a scale of 1-4 with 4 being the best and this Homemade Taco Seasoning earned 3 1/2 rolling pins. There was just the right amount of seasoning in the ground beef and it had a spicy kick to it. A few of the family members like their tacos a bit spicier, but they said this was good.
I'm interested to try it on some other meats and in some other recipes besides just the tacos. Stay tuned, I'll let you know!
What ingredients do you need to make great tacos? Find out when you watch this: