Crunchy Taco Chicken – an easy and tasty dinner, these chicken breasts are seasoned with a homemade taco seasoning then coated in crushed tortilla chips before being baked in the oven.
Serve with a side of Pico de Gallo or tomato salsa.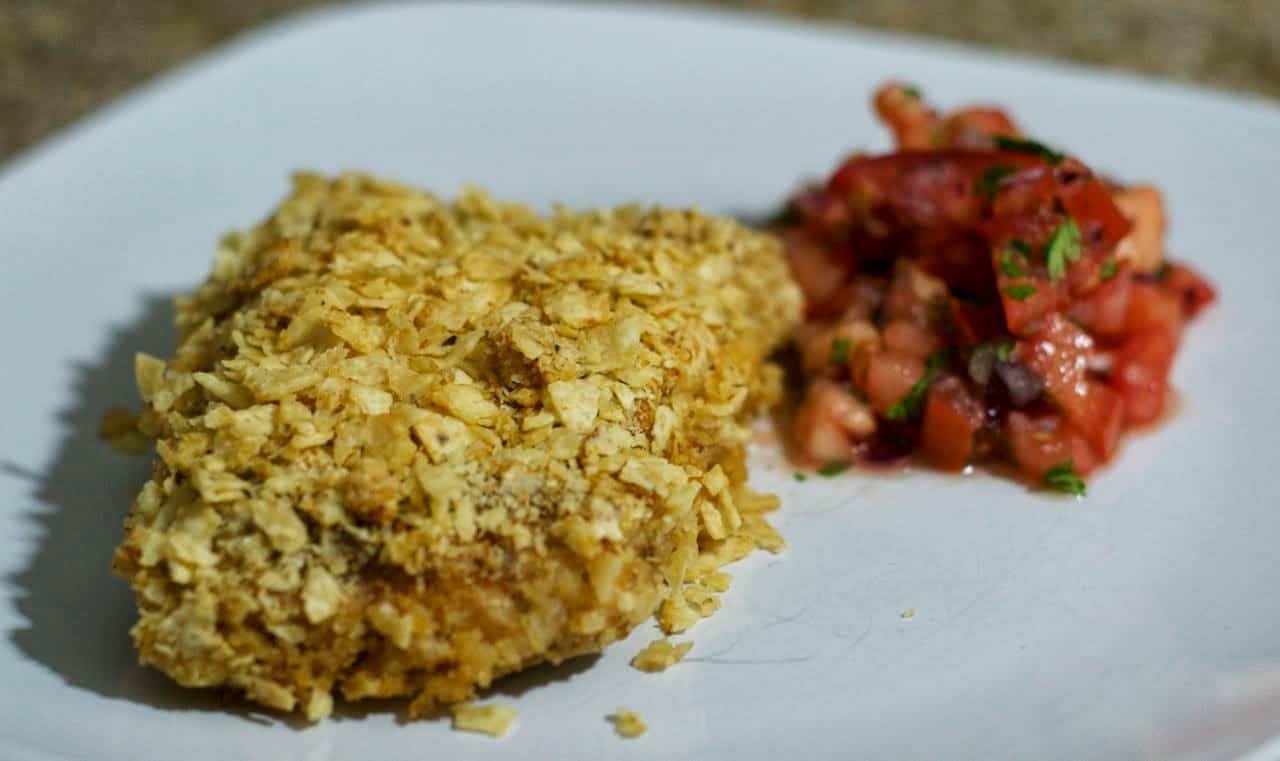 I needed to make something for dinner and this baked dish is what I came up.
It was easy, pretty quick and tasty and a good change for our chicken.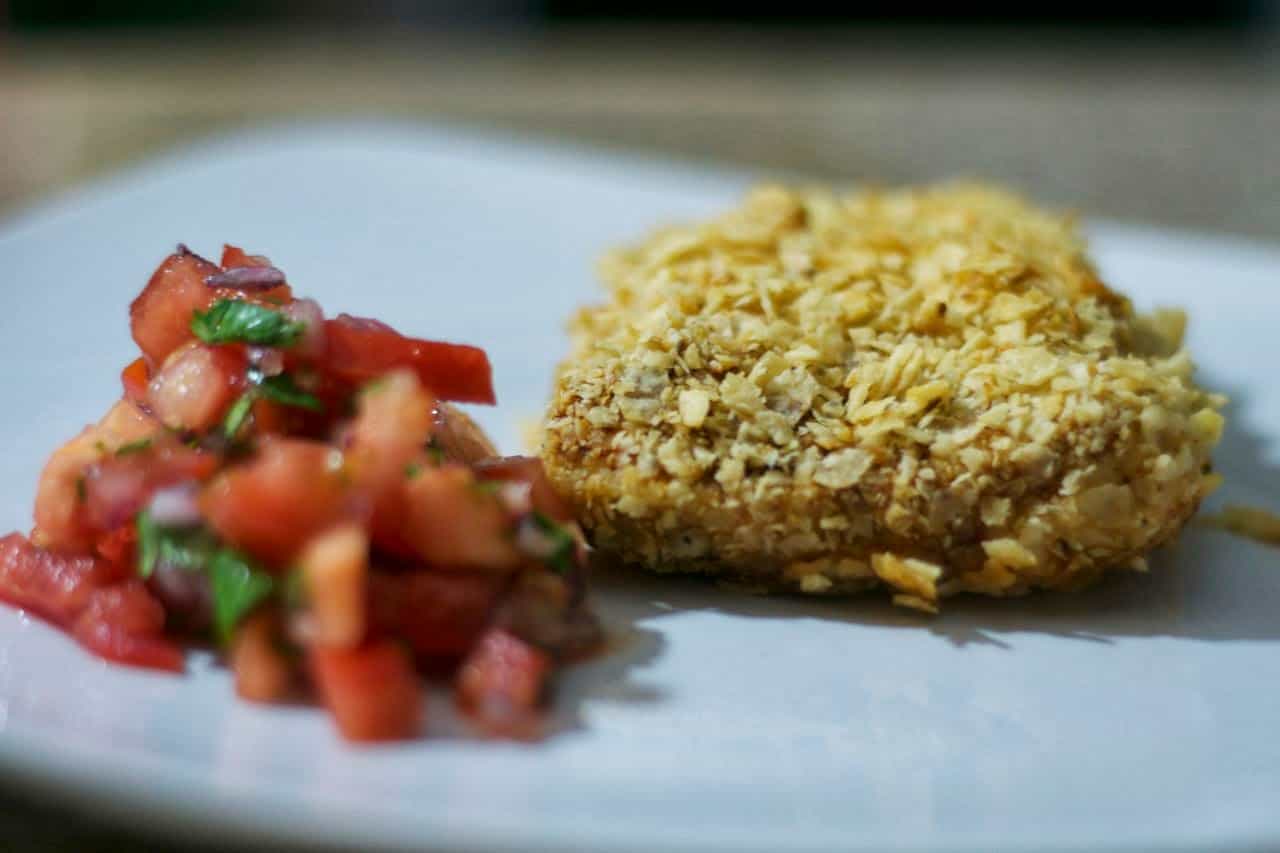 Crunchy Taco Chicken – serves 6
Ingredients
3 large boneless, skinless chicken breasts
2 tablespoons homemade taco seasoning
2 eggs
Pico De Gallo
4 Roma tomatoes, diced
1/2 small red onion, minced
1 tablespoon freshly chopped cilantro
*you can also add one diced Jalapeno and some fresh lime juice, if desired.
Directions
Preheat oven to 375 degrees F.
In a small bowl, combine ingredients for the Pico De Gallo. Allow to sit while preparing and baking chicken.
Prepare a 9 X 13-inch baking dish by spraying it with cooking spray.
Cut chicken into 6 pieces and pounded to about 1/2-inch thick between two sheets of wax paper.
Place tortilla chips into a large Ziploc bag.
Crack eggs into a shallow dish and beat.
Spread the taco seasoning on both sides of each chicken breast.
Place a chicken breast into the egg, making sure to coat each side.
Put into the bag with the crushed chips. Be sure to completely cover.
Arrange in a single layer in the prepared baking dish.
Bake for 25 – 30 minutes until chicken is cooked through.
Serve with Pico De Gallo.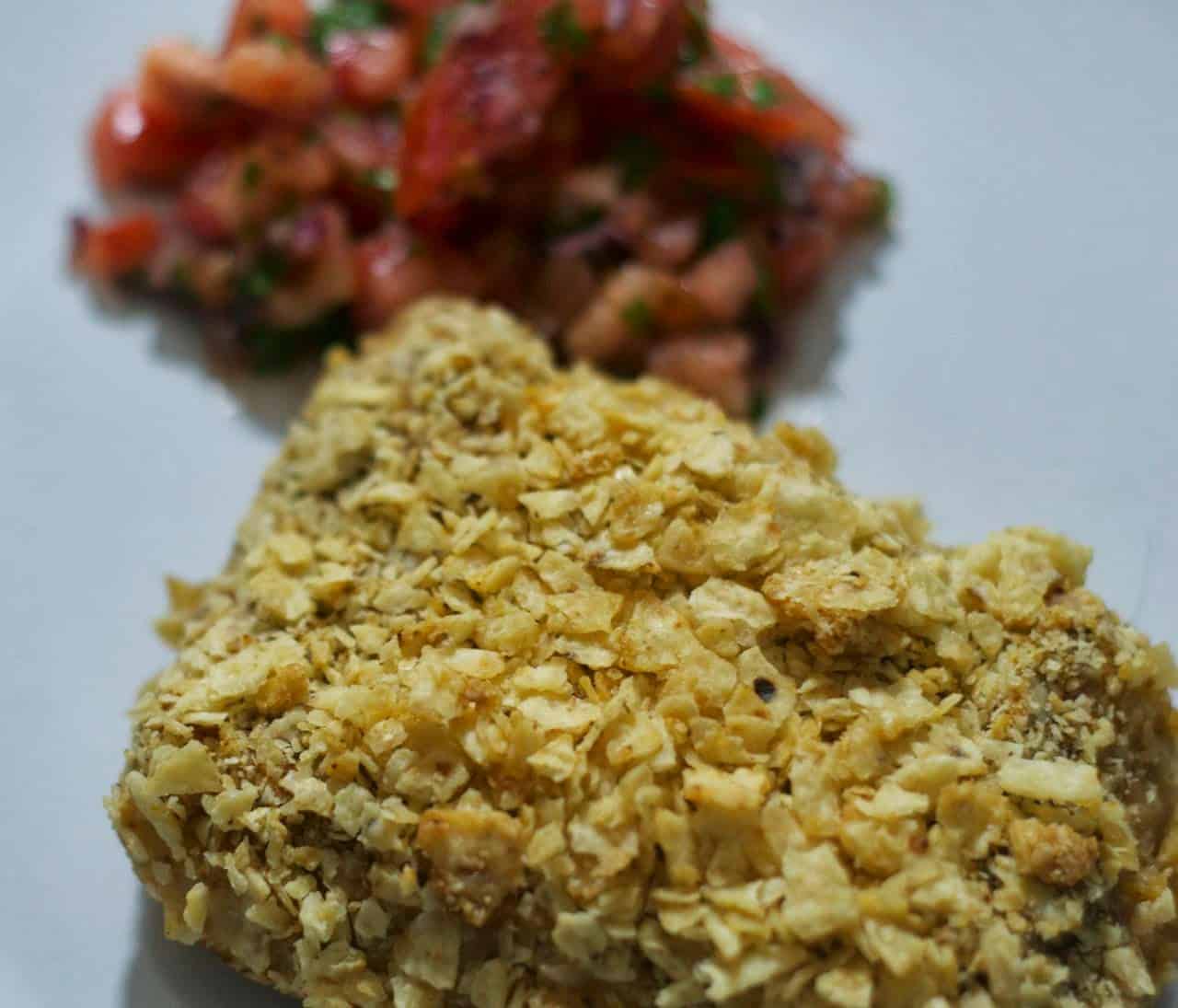 I rate everything I bake on a scale of 1-4 with 4 being the best and this Crunchy Taco Chicken earned 2 1/2 rolling pins.
It was good, but I thought it was definitely better with the Pico De Gallo I served with it.
I don't think we would have enjoyed it as much had we not had that fresh salsa to go with it.
I had debated whether or not to mix the taco seasoning in with the chips in the bag, but I'm glad I didn't because I don't think the chicken would have been seasoned sufficiently.
Definitely coat it with the seasoning before putting it into the egg. And don't worry, not that much will come off.
Until tomorrow!
I give you BIG baking hugs and muffins!!