Baking Fail Brownies – brownies that probably could have been good had I not omitted an ingredient and purchased the right chocolate.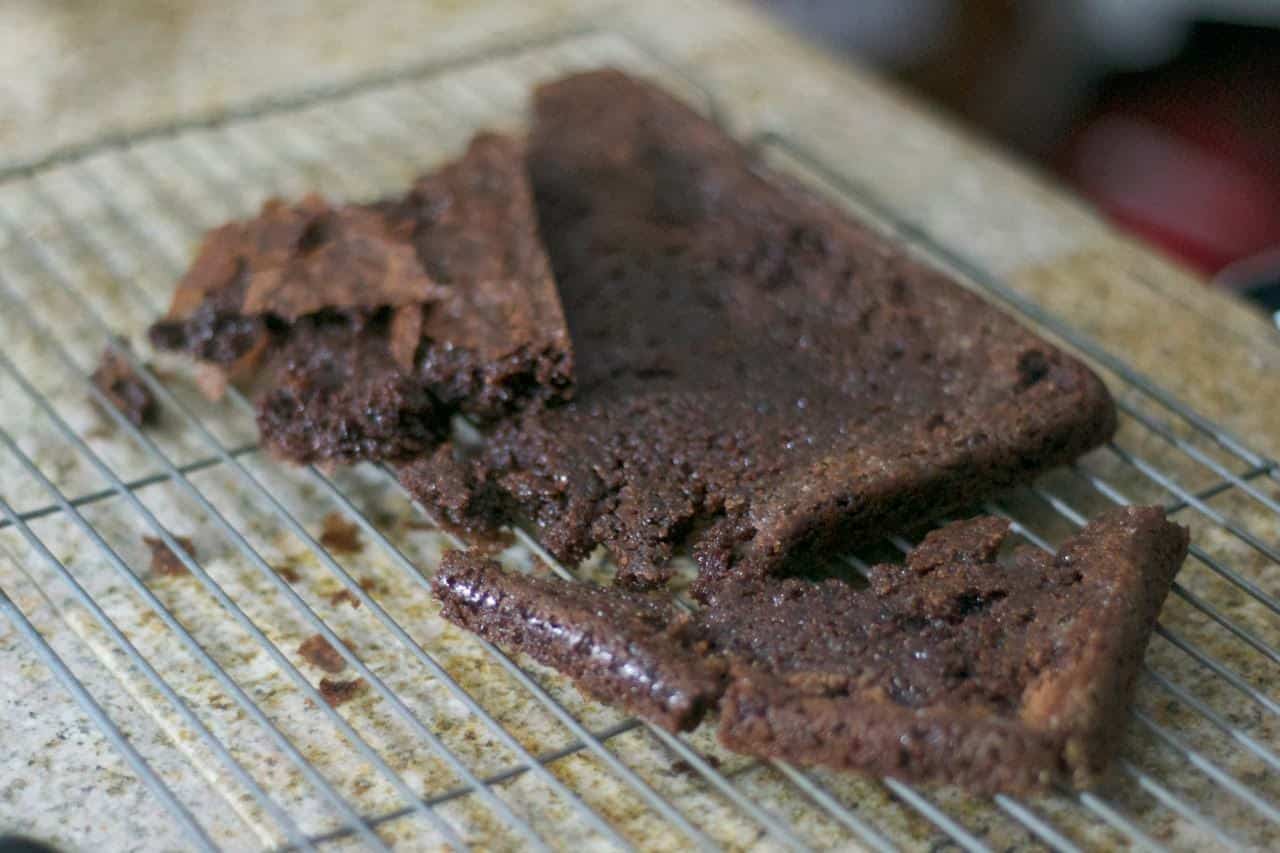 Sometimes chocolate tastes good even if the recipe you're going for doesn't turn out as planned…
I mean, look how thin these are!!!
That's not right!
And actually, now my tummy doesn't feel so good.
These were so wicked buttery that I think it was too much.
And one of the reasons they were wicked buttery is because good ol' Lynne here came home with bittersweet chocolate from the store instead of the unsweetened.
SO…
I Googled how to substitute bittersweet for unsweetened and didn't have much luck.
Actually, I take that back. I did see that the two could be interchanged, but I was skeptical and decided to go another route.
The CORRECT recipe is what follows.
What I did and the result will be found at the end.
I found this in my Fannie Farmer Thirteenth Edition, p. 628: author, Marion Cunningham; publisher, Alfred A. Knopf, Inc., division of Random House; ISBN 0-394-56788-9.

Parker Brownies – makes on 8 X 8-inch pan
Ingredients
2 ounces unsweetened chocolate
1/4 cup butter
1 cup sugar
1 egg
1/8 teaspoon salt
1/2 cup flour
1/2 cup walnuts
1 teaspoon vanilla
Confectioners' sugar, for dusting (optional)
Directions
Preheat oven to 300 degrees F.
Prepare an 8 X 8-inch baking pan by coating it with butter. Line the bottom of the pan with wax paper. Butter and flour the paper.
Melt the chocolate and butter in a small saucepan over low heat an stir to combine.
Remove the pan from the heat and mix in the sugar, egg, salt, flour, walnuts and vanilla.
Spread the batter into an even layer.
Bake for 30 minutes.
Place the pan on a wire rack and allow to cool for 5 minutes before inverting the pan and removing the brownies.
Remove the wax paper.
Transfer to a cutting board and cut into squares.
Dust with confectioners' sugar, if desired.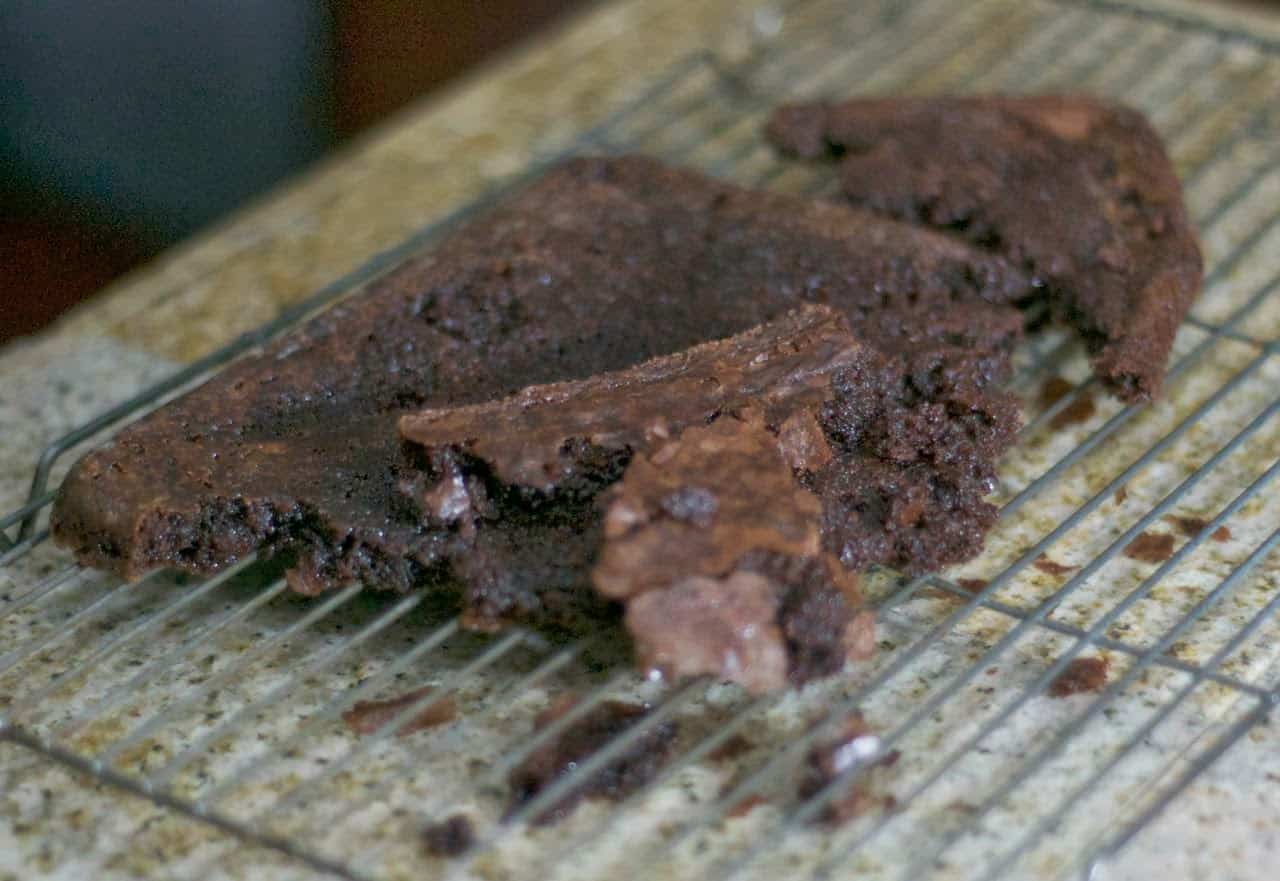 I rate everything I bake on a scale from 1-4 with 4 being the best and these Parker Brownies earned 2 rolling pins.
They were chewy and fudgy, but wwwaaaaayyyyyyyy toooooooo buttery because I put two additional tablespoons of butter in when I searched for substitutions of unsweetened chocolate.
What I found said to use one even tablespoon of unsweetened Dutch process cocoa with one tablespoon of butter for each ounce of unsweetened chocolate called for.
yeah, no bueno.
Me thinks next time I'll buy the right stuff.
Oh, I also omitted the walnuts because we aren't nuts (no pun intended) about nuts in our brownies.
And I also forgot to add the teaspoon of vanilla.
WHOOPS!
You couldn't really tell that I'd left that out. Now, had I forgotten the sugar, I think there may have been a problem…as in inedible.
Fortunately, I was still able to eat all the corners to taste test and see if they were ok.
I think next time I'll use the vanilla and the unsweetened chocolate.
OH, AND they fell apart as I attempted to remove the wax paper from them.
I don't know.
Tomorrow's another day.
haha
I give you BIG baking hugs and muffins!!