This Taco Dip is an easy game day appetizer to make for a crowd and tons of fun to serve. With layers of taco seasoned ground beef, refried beans, sour cream, cheese, diced tomatoes, green onions and jalapeños, it's sure to be a hit with everyone. Make sure to have plenty of tortilla chips on hand for dipping!
With four layers of deliciousness, taco dip made with my Homemade Taco Seasoning is an appetizer that everyone at your party will love. This dip of refried beans, taco seasoned ground beef, sour cream and cheese topped with diced tomato and jalapeño and served with tortilla chips is a fan favorite at our house!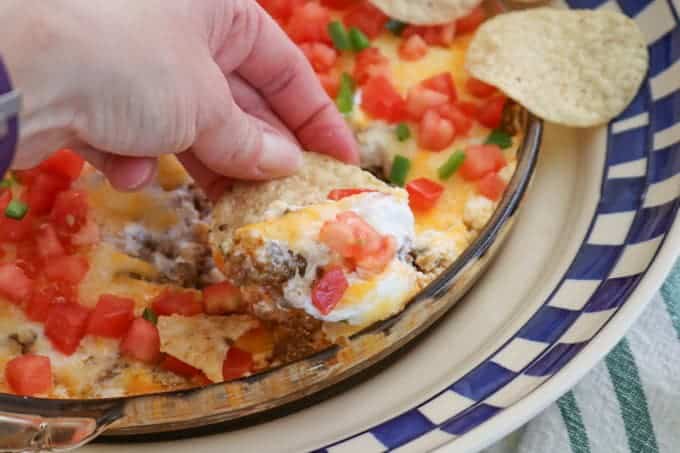 **This post has been updated in format and with pictures from its' original publication.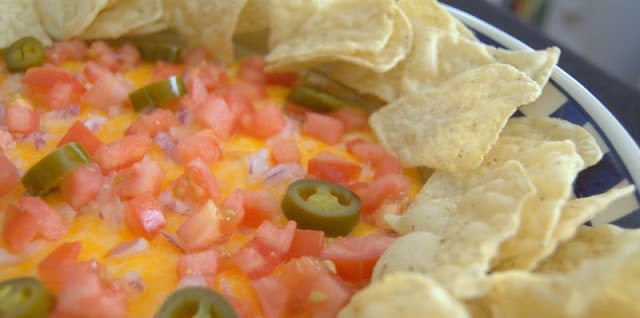 I just cannot believe how very fast the weeks go by.
My daughters have finished their year at college and my son will finish his sophomore year of high school on Thursday.
This. Year. FLEW!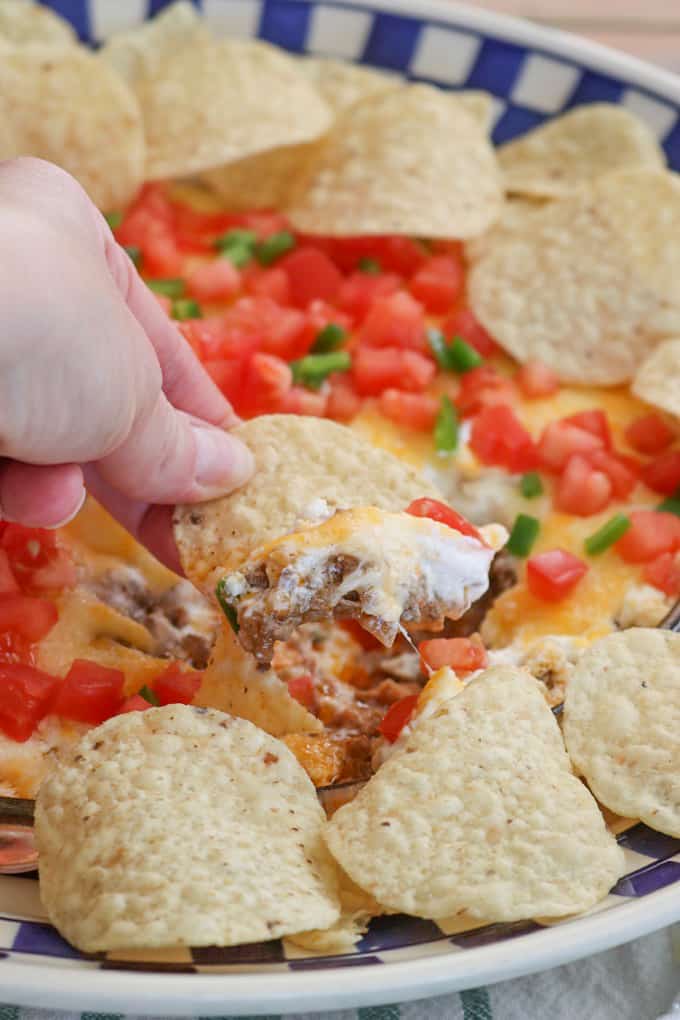 How 'bout you, do you think it's gone by fast?
We've been busy the last week with getting the girls organized here at home, work…
AND we have a new family addition.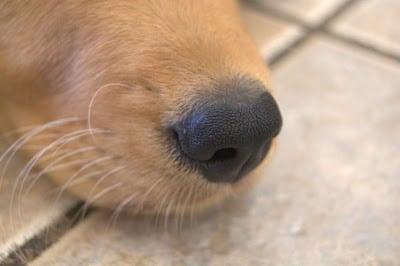 I am IN LOVE with that little black nose and his puppy breath!!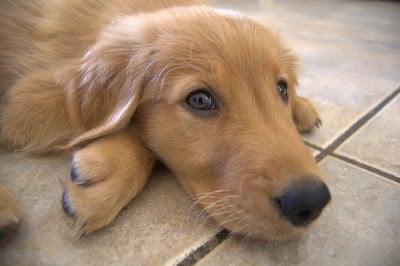 Oh, and those EYES!!!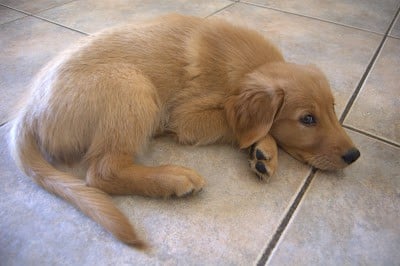 Yes, his name is Keiser and he is a 9 week old Golden Retriever. He is absolutely one of the cutest things I've ever seen. And the best part?
He gets along famously with our almost 9 year old Golden, Brady.
They are spitting images of each other and love, love LOVE to play tug of war with Brady's rope toy.
Who needs TV when you can just watch the dogs play together?!
Easy Taco Dip
I found this recipe at
Christine's Kitchen Chronicles
and knew right away I wanted to try it. We love Mexican flavors around here and I'm always looking for more
Game Day Snacks
to share when we gather friends to watch Football.
This is a layered taco dip recipe with just about all of my favorite Mexican flavors packed into one easy appetizer.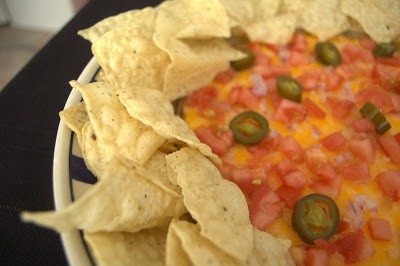 Game Day Recipes
When life is busy–like it's been around here lately, I love a good party food that comes together in less than 30 minutes! Making layered taco dip is quick and easy.
Serve this on game day along with other favorites like Buffalo Chicken Cheese Ball, Slow Cooker Buffalo Chicken Dip and Jalapeno Ranch Dip.
SIGN UP FOR THE
365 DAYS OF BAKING & MORE
WEEKLY NEWSLETTER BELOW!
Taco Recipes
If you like this easy taco dip recipe, I have plenty of other taco-inspired recipes for you to enjoy. These are all ideal for a tailgating or game day party, too!
Chicken Taco Dip uses delicious shredded chicken for an appetizer that's difficult to stop eating. Your guests will be impressed when you serve them a Taco Braid stuffed with all their favorite fillings.
If you like crispy crunchy chicken but don't want to mess with frying, try this Crunchy Taco Chicken, too! Chicken breasts coated in taco seasoning and tortilla chips were delicious served with pico de gallo.
You can never go wrong with Taco Casserole or Taco Hummus Wraps for either a game day viewing party or a quick family dinner. To feed a crowd with finger food, you definitely need these Taco Pockets too.
When you need a meal you can cook in your slow cooker while you get everything else done, try Slow Cooker Carne Asada Taco Boats.
How to Make Layered Taco Dip
Making taco dip hardly gets any easier!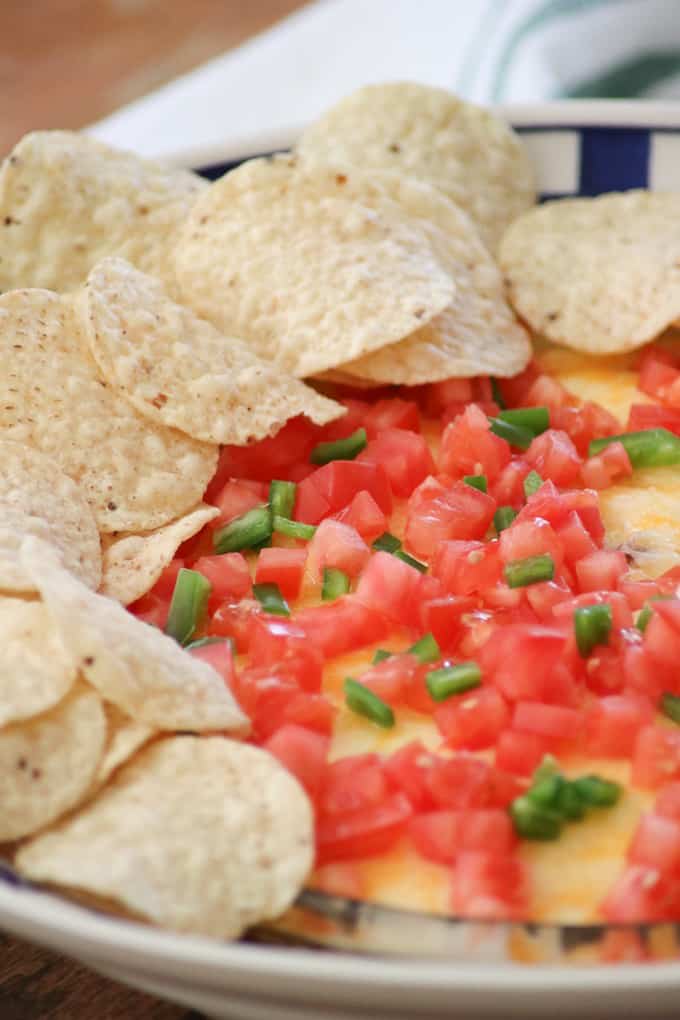 Saute onion and ground beef in a pan until the meat crumbles and falls apart.
Spread refried beans evenly all over the bottom of a pie plate.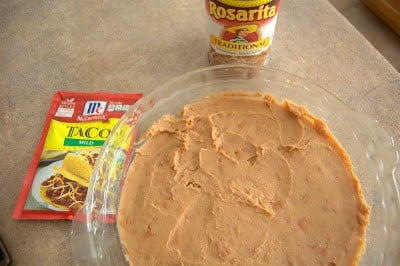 Cover completely with the tacoed (my new word) ground beef.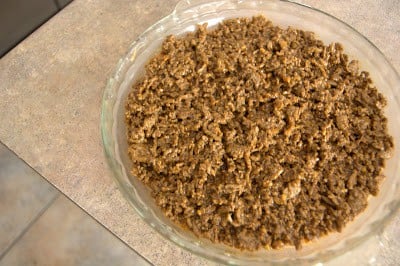 Spread the sour cream on top of the beef.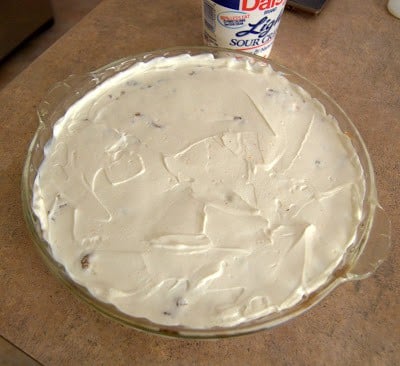 Top it off with the shredded cheese.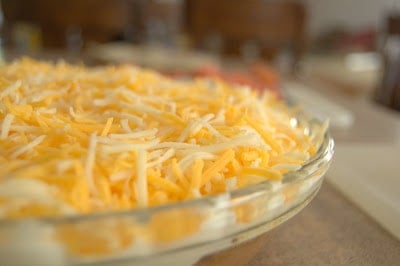 Then you bake the whole thing until the cheese is ooey gooey and melty.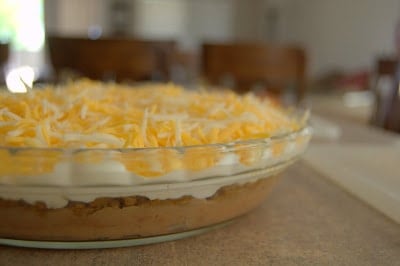 It takes about 15 minutes for everything to get heated through.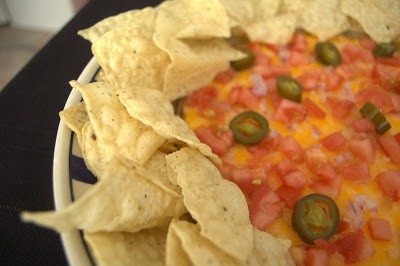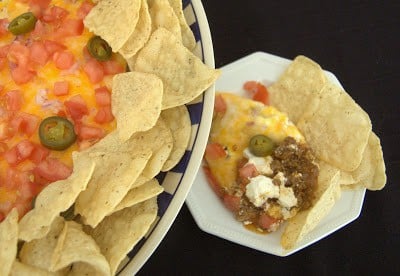 Serve garnished with diced tomatoes, sliced jalapeños and plenty of tortilla chips to dip. So good!
Taco Dip Recipe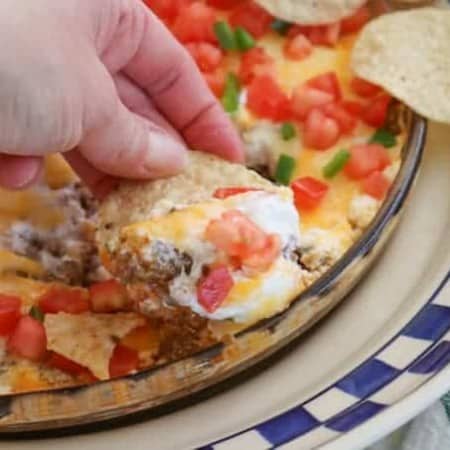 This Taco Dip is an easy game day dish to make, and fun to serve. The four layers of deliciousness are sure to please your hungry crowd. This dip of refried beans, taco seasoned ground beef, sour cream and Mexican cheese topped with diced tomato, jalapeño, and served with tortilla chips is a fan favorite at our house!
Ingredients
1 tablespoon olive oil
1 medium onion chopped
1 lb. ground beef
1 ounce taco seasoning
⅔ cup water
15 ounces refried beans
1½ cups sour cream
1 cup shredded Mexican Blend Cheese
1 tomato diced
1 jalapeño diced or sliced
tortilla chips for serving
Instructions
Preheat oven to 350 degrees F.

Prepare a 9-inch pie plate by spraying it with cooking spray.

In a large skillet over medium-high heat, add the olive oil.

Add chopped onion to the skillet and saute until soft, about 4-5 minutes.

Place the ground beef into the pan and heat until completely cooked, breaking it apart as it cooks.

Drain the fat.

Add the packet of taco seasoning, and 2/3 cup water. Stir to combine and simmer for at least 5 minutes. Let cool slightly.

Spread the refried beans on the bottom of the pie plate.

Completely cover with seasoned ground beef.

Spread with sour cream.

Evenly distribute shredded cheese.

Bake for 15-20 minutes until cheese is melted and everything is heated through.

Garnish with diced fresh tomato, jalapeño and serve with tortilla chips
Nutrition
Serving: 1g | Calories: 444.33kcal | Carbohydrates: 15.29g | Protein: 22.14g | Fat: 32.49g | Saturated Fat: 14.91g | Cholesterol: 95.15mg | Sodium: 1033.51mg | Potassium: 377.9mg | Fiber: 4.49g | Sugar: 5.83g | Vitamin A: 1165.61IU | Vitamin C: 9.58mg | Calcium: 320.43mg | Iron: 2.62mg
Did you make this recipe?
Share it with me on Instagram and make sure to follow me on Pinterest for more recipes.
I rate everything I make on a scale of 1-4 with 4 being the best and this Taco Dip earned 4 rolling pins!
It was fabulous, easy and quick to make. Everyone loved the different flavors and textures layered together along with the Mexican spices. Honestly, it tastes a lot like nachos but is much easier and less messy to share.
Taco Dip will be a great thing to make not only as an appetizer, but on a weeknight when I'm working late and need something quick and fun for dinner. OR if I need a 16 year old boy to make dinner when I'm on my way home!
(wink, wink)
Dip Recipes
Nothing says "party" like a big bowl of chips and dip! Try these other fabulous dip recipes next time you're invited to a celebration.
I give you BIG baking hugs and muffins!
Reader Interactions