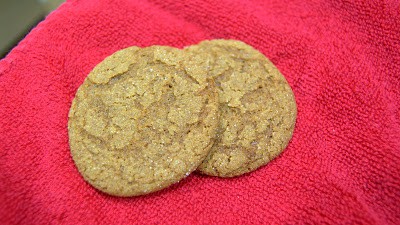 Of course, you cannot have 12 Days of Cookies without having a ginger cookie!
That would be SO anti-holiday!
I had thought about Gingerbread men and girls, but last year we (our 3 kids, my eldest daughter's boyfriend and his brother) started a tradition by making Gingerbread Houses.
And these weren't the little houses we used to make in school with the graham crackers, either.
Unh-unh.
These were pretty big suckers and I have to say, very well decorated.
See?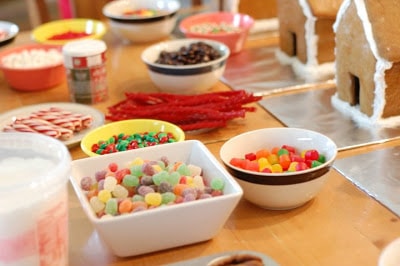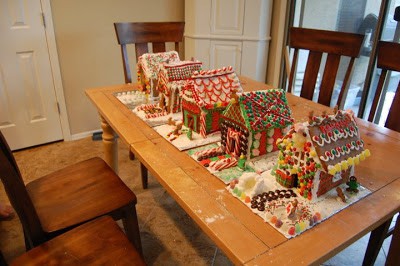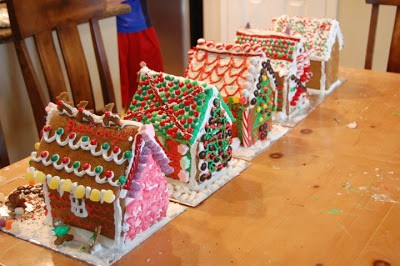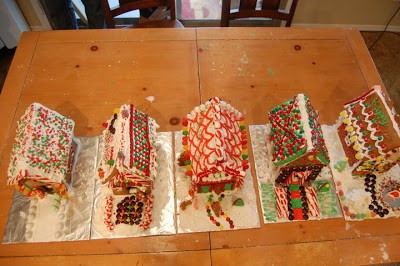 Not bad, hunh?
They really did a great job and I had a lot of fun watching them despite the messy table. This year, a plastic tablecloth.
The key to this was: PREPARATION.
This is not something you can whip up the day before. The cookies have to be baked a few days in advance, then you have to put the frame together in stages to make sure they don't fall apart before they even start to decorate them! You certainly don't want any of the houses caving in on your decorators!!
I decided to go with this cookie because after my daughter comes home for winter break we will be making those wonderful creations.
Probably the weekend of December 17th.
I can't wait to share that with you
Today's recipe comes from Patricia's site, Technicolor Kitchen.
Ginger Chewies –
2 1/4 cups flour
2 teaspoons baking soda
1/4 teaspoon salt
1 teaspoon cinnamon
1 teaspoon ground ginger
1/2 teaspoon ground cloves
3/4 cup (1 1/2 sticks) butter, room temperature
1 cup firmly packed light brown sugar
1 egg
1/4 cup molasses
1/4 cup granulated sugar
Place a rack in the center of the oven.
Preheat oven to 350 degrees F.
Into a medium bowl, sift together flour, baking soda, salt, cinnamon, ginger and cloves; set aside.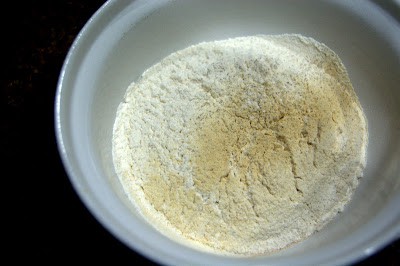 Using an electric mixer fitted with the paddle attachment, cream butter and brown sugar until light and fluffy.
Add egg and molasses.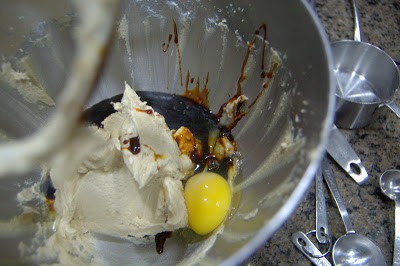 Mix until evenly blended in color, being sure to scrape the sides of the bowl.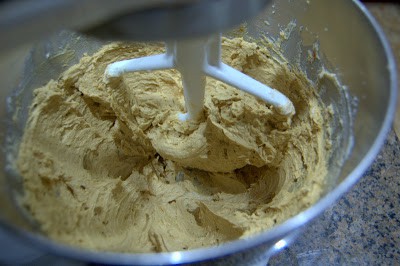 Gradually add the flour mixture on low speed and beat until just incorporated.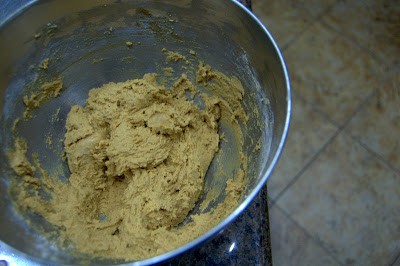 Place the granulated sugar onto a small plate.
Using a level tablespoon, roll dough into a ball and then roll in granulated sugar.
Place on baking sheets about 2 inches apart.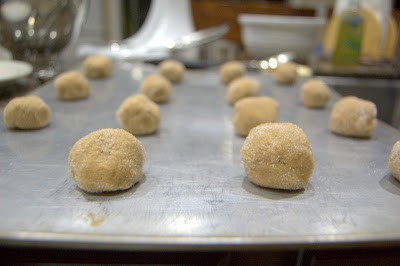 To ensure even cooking, bake one cookie sheet at a time and until firm, but still soft in center, about 14 minutes.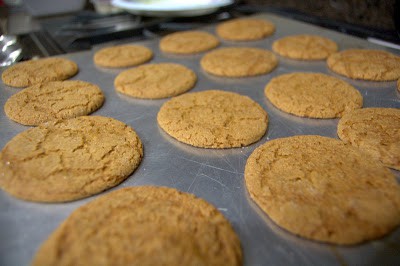 Cool cookies on cookie sheet before transferring to a wire rack to cool completely.
Cookies can be store in an airtight container at room temperature for up to four days.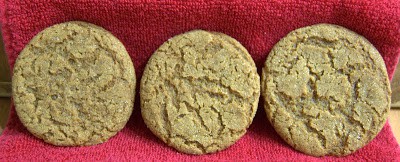 Aren't they Purty??!!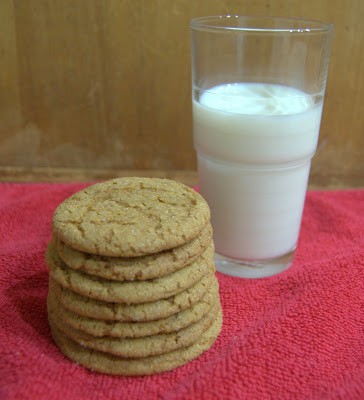 I rate everything I bake on a scale of 1-4 with 4 being the best and I have to say that these Ginger Chewies earned 4 rolling pins.
They were Oh. So. GOOD!
I thought they were the most beautiful cookies I had ever seen when I took them out of the oven!
Yes, I had read the recipe, but I guess I didn't really read the recipe because those crackles in the cookies just completely wowed me!!
They were SO pretty (and an unexpected surprise – haha)!!
The dough was sticky when I rolled it into a ball.
I only baked one batch in order to finish my post and placed the rest of the dough into the fridge. I'll bake the rest of them up tomorrow and let you know if that made a difference. I'm thinking you may want to refrigerate it for an hour or so before baking.
I'll also be sure to post tomorrow how many cookies total the dough made. I made 12 in the first batch.
Thank you, Patricia for sharing this recipe!!
A HUGE thank you goes out to all of 365's Facebook "Like"rs!! We are one person shy of 400!!
AMAZING!!!
I am completely humbled by all of your love and support!
You all are truly the greatest!!
If you haven't already, head on over to FB with this new "mad rush" (ooh, like Christmas shopping on Black Friday, kind of…ok, not really), let's see how high we can get that number by Friday.
Oh, tomorrow IS Friday. Feels like it's still halfway between Tuesday and Wednesday to me.
Ok, let's see how high we can get that number of "Like"s by Saturday night.
So tell ALL of your friends!!