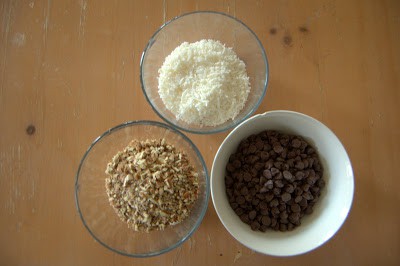 This is of course, yesterday's post that wasn't put up yesterday.
So, here it is today.
Today's post, Day 7 will have to wait until tomorrow.
I've heard about these cookies and although they may not be considered "Christmasy" by many, they're going to look good on that plate you put out for Santa and he'll probably only need one because they're so big! They use 1/4 cup of batter for EACH cookie!
The kids will love the jumbo size, too!
I found this from Michelle at Brown Eyed Baker and adapted from Laura Bush's Cowboy Cookies.
I cut the recipe in half and I'm certainly glad I did because the cookies were huge and there were quite a few of them!
It calls for 3 eggs and I followed Michelle's recommendation for cutting those in half. Thanks, Michelle!
To cut 3 eggs in half to 1 1/2 eggs:
Break open 3 eggs into a measuring cup.
Mix all together with a fork.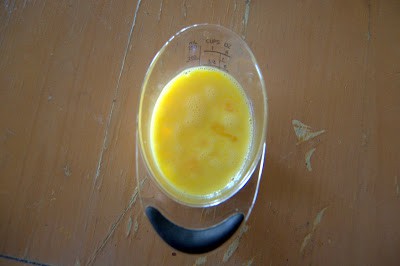 You'll notice that they equal about 2/3 cup.
Pour 1/3 cup of egg into a small storage container and refrigerate for scrambled eggs the next morning!
And there you have your 1 1/2 eggs! Voila!
You can also make smaller sized cookies if you don't want the big ones and I'll tell you what to do for that after the recipe.
Laura Bush's Cowboy Cookies – about 18 large cookies
1 1/2 cups flour
1 1/2 teaspoons baking powder
1 1/2 teaspoons baking soda
1 1/2 teaspoons cinnamon
1/2 teaspoon salt
3/4 cup (1 1/2 sticks) butter, room temperature
3/4 cup granulated sugar
3/4 cup packed light brown sugar
1 1/2 eggs (directions to follow)
1 1/2 teaspoons vanilla
1 1/2 cups semi-sweet chocolate chips
*Oops!! Just noticing that I accidentally omitted this (good grief!): 1 1/2 cups rolled oats* USE THEM!
1 cup sweetened, shredded coconut
1 cup chopped pecans
Preheat oven to 350 degrees F.
In a medium bowl, add flour, baking powder, baking soda, cinnamon and salt.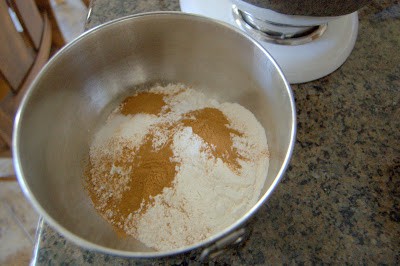 Whisk together and set aside.
In a mixing bowl, fitted with the paddle attachment, cream the butter.
Gradually add the sugars and continue beating til light and fluffy.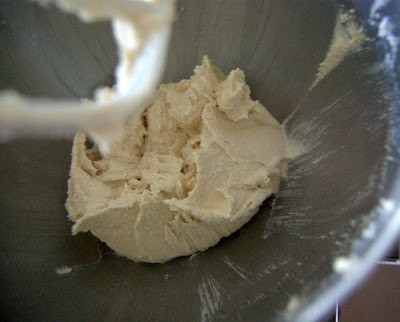 Add half of the eggs and make sure they are well incorporated before adding the next half.
Add vanilla.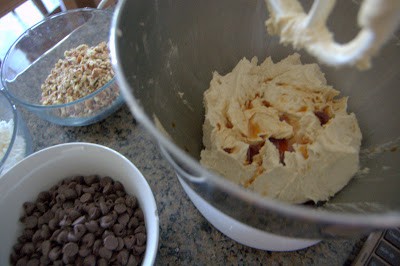 With the mixer on low speed, gradually add flour mixture and beat until just combined.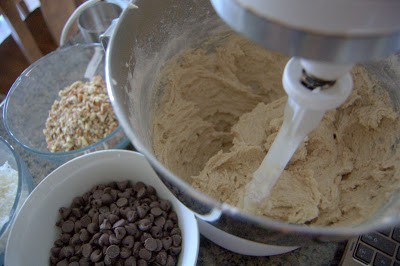 With a rubber spatula, fold in chocolate chips, OATS – don't forget these!, coconut and pecans.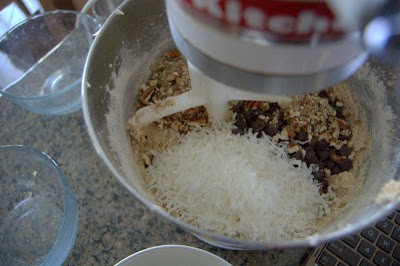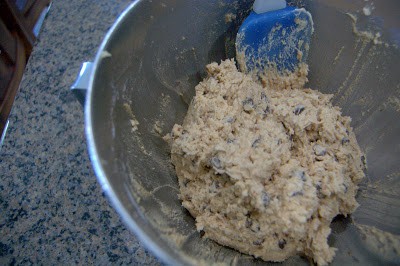 Using a 1/4 measuring cup, drop cookie dough onto cookie sheets, leaving 3 inches in between each.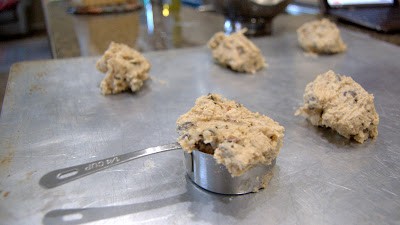 Bake for 12-15 minutes, until edges are set, but somewhat light and puffy in the middle. Make sure to rotate the cookie sheets halfway through the baking process to ensure an even bake.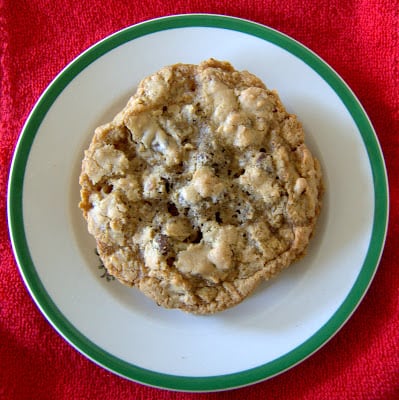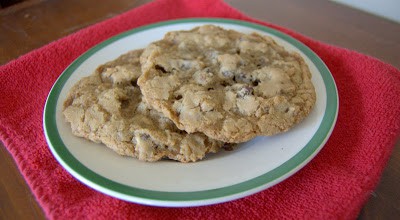 Flat and Oatless
*To make smaller cookies (about 3 dozen), use 2 tablespoons of dough for each cookie and bake at 350 degrees F for 15-18 minutes.*
Mine certainly didn't look the way they were supposed to when they came out of the oven and for the life of me, I couldn't figure out why.
Now I know.
NO OATS.
I wasn't feeling well and had a slight fog about me, so I'm using that as my excuse for the omittance.
I rate everything I bake on a scale of 1-4 with 4 being the best and Laura Bush's Cowboy Cookies (without oats) earned 3 rolling pins. Mr. 365 LOVED them and thought they should be a 4 even without that ingredient.
Go figure.
He's easy to please, what can I say?
They were good, with a lot of ingredients, but I definitely think the addition of the oats would have made them better and they would have had more substance.
Cowboys need their oats.
I give you BIG baking hugs and muffin (tops)!! – my dear friend, Tina, thought this would be a good addition to the tag line. I have to agree because it is SO true with all of this baking!