*Pictures are up, but were delayed. This sometimes happens because this computer I mostly use to do my posts no longer has the capability to load pictures. So I apologize for the inconvenience. It really is a big pain in the neck. I'm hoping that if I'm a really good girl, Mr. 365 will get me an iPad for my birthday. I think I'll keep dreaming…*
There are two children needing their momma's attention late this evening, so this will be short. One is sick and the poor guy can't stop coughing and the other is needing some TLC because of school.
I will gladly do whatever it is I can to ease both of their burdens because that's what mom is here to do.
I am certain I will miss this luxury when they are out of the house.
And I know I will miss this the same way I miss how they used to fall asleep in my arms…
This one came from The Fannie Farmer Cookbook Thirteenth Edition, p. 614; author, Marion Cunningham; publisher, Alfred A. Knopf, Inc., a division of Random House, Inc.; ISBN 0-394-56788.
Molasses Cookies
¼ cup molasses
½ cup shortening
¾ cup dark-brown sugar
1 egg
1 cup flour
½ teaspoon salt
½ teaspoon baking soda
Preheat the oven to 350ºF.
Mix the molasses, shortening, brown sugar, and egg in a bowl, combining well.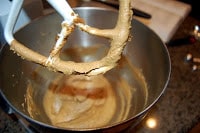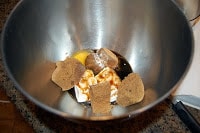 Mix the flour, salt, and baking soda together, add to the first mixture and blend thoroughly.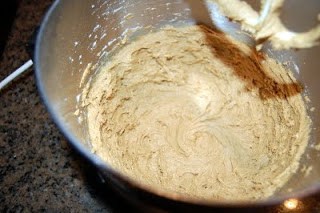 Arrange by teaspoonfuls on ungreased cookie sheets, about 1-inch apart.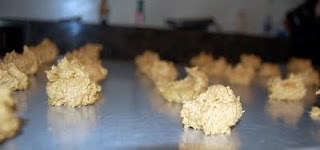 Bake for 6-8 minutes or until crisp and lightly browned.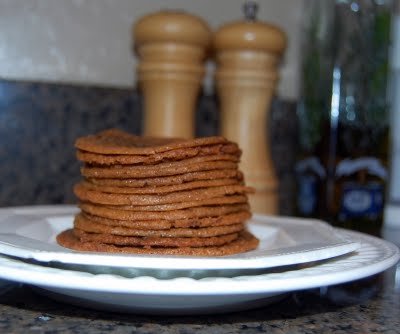 Spiced Molasses Cookies: Add ¼ teaspoon ground ginger, ¼ teaspoon ground cloves, ¼ teaspoon cinnamon, and ¼ teaspoon nutmeg to the flour mixture.
I made the plain molasses cookies, but included the spiced recipe as well if anyone would like to try that. I didn't because I think they would have been too similar to the Applesauce Cookies on Day 98.
These were interesting.
They were a thin-crisp-on-the-edge-chewy-in-the-middle-stick-to-the-ungreased-cookie-sheet-even-though-they-weren't-supposed-to kind of cookie.
My advice, use parchment.
They were tasty though and I liked that they were chewy, but at times a little too chewy.
They were sticking to my teeth on occasion.
I rate everything that I bake on a scale of 1-4 with 4 being the best and I think these earn…I'm really torn…ahhhhh, between a 2½ and a 3, but I'm going to have to give them 3 rolling pins because I like the way they tasted, and because I like things that are chewy.
Especially salt water taffy! But I can't bake salt water taffy. Hmpf.
Happy baking everyone!