Peanut Butter Chip Chocolate Cookies that are reminiscent of the Levain Bakery cookies. These easy and delicious chocolate cookies filled with peanut butter chips are from my friend, Dorothy Kern's cookbook, 'Crazy for Cookies, Brownies, & Bars'.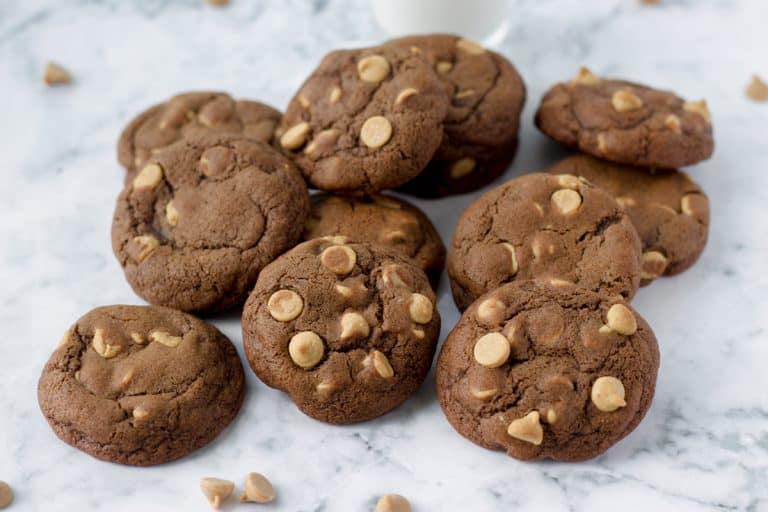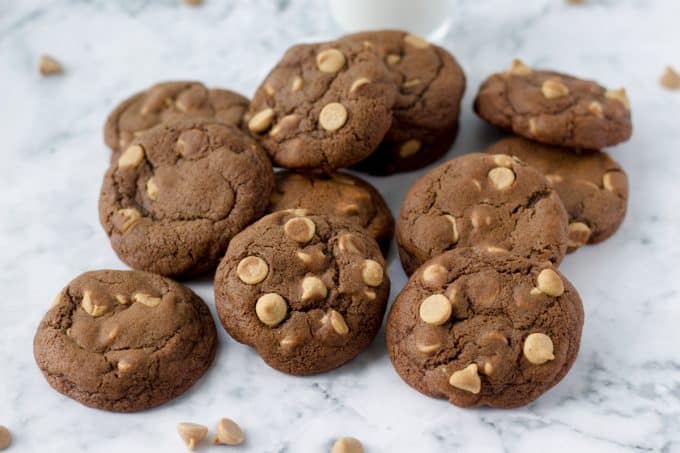 *This post contains an affiliate link(s).
I was given a cookbook by Dorothy of Crazy for Crust to review. As always, all opinions are 100% my own.
This recipe is from my friend, Dorothy Kern's cookbook, 'Crazy for Cookies, Brownies, & Bars'. If you love to bake then this incredibly fun cookbook is for you. It will make a great gift for the baker(s) in your life, too!
You'll love the Churros Cookies, Strawberry Shortcake Cups, Chocolate Peanut Butter Potato Chip Cookies, Chocolate Chip Cookie Dough Bars, and more.
Plus it's got a few extra treats for our furry best friends!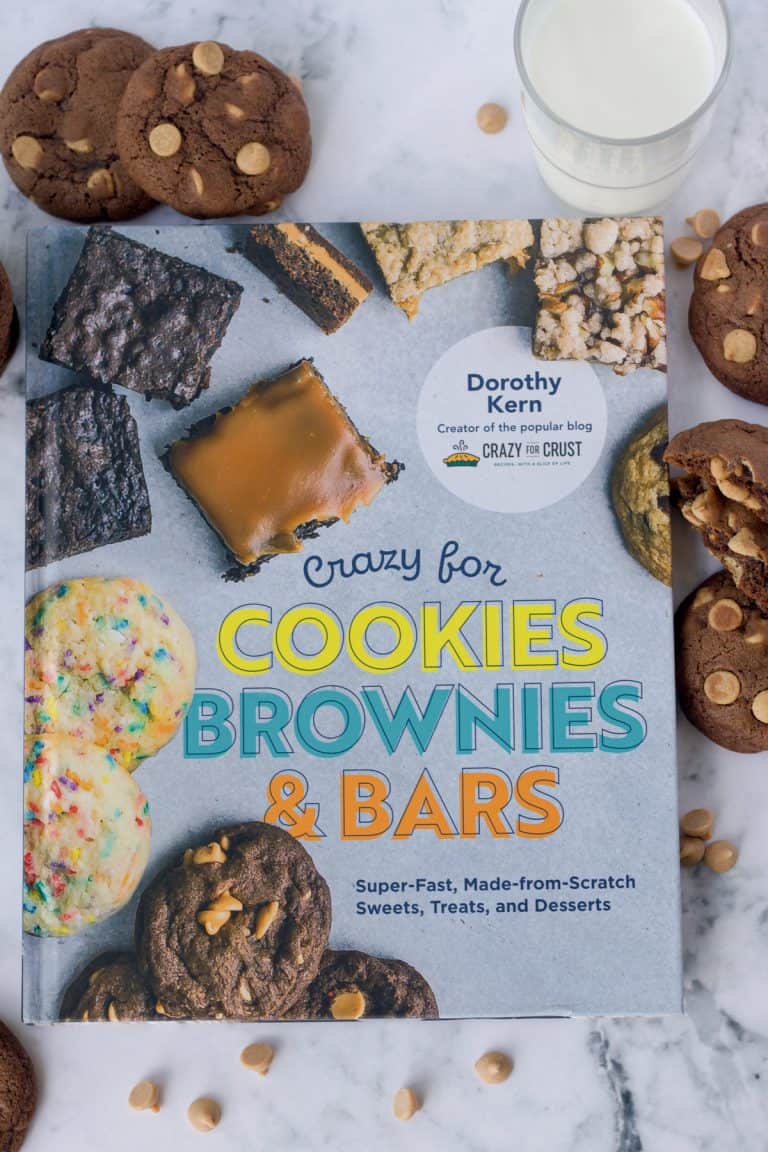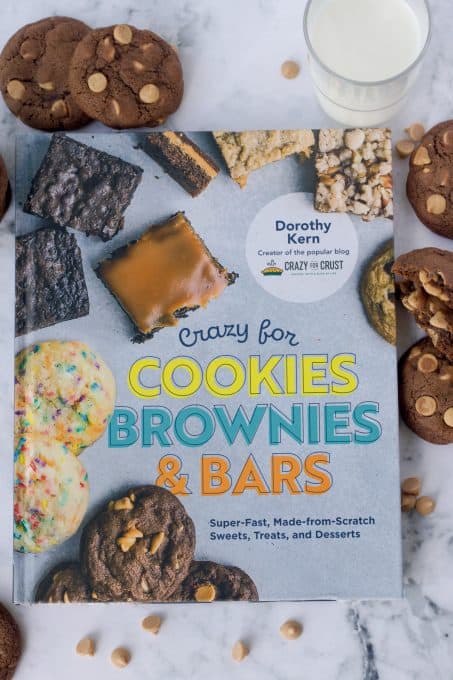 Dorothy is the incredibly talented recipe creator at Crazy for Crust. If you haven't already visited her site and browsed her amazing recipe collection, I highly encourage you to do so. You won't be sorry, believe me. She's got something for everyone. From delicious and easy savory recipes to lots of sweets and everything in between, Dorothy has got it covered.
She even has a baking challenge every month for her followers. So, if you love to bake join in on the fun!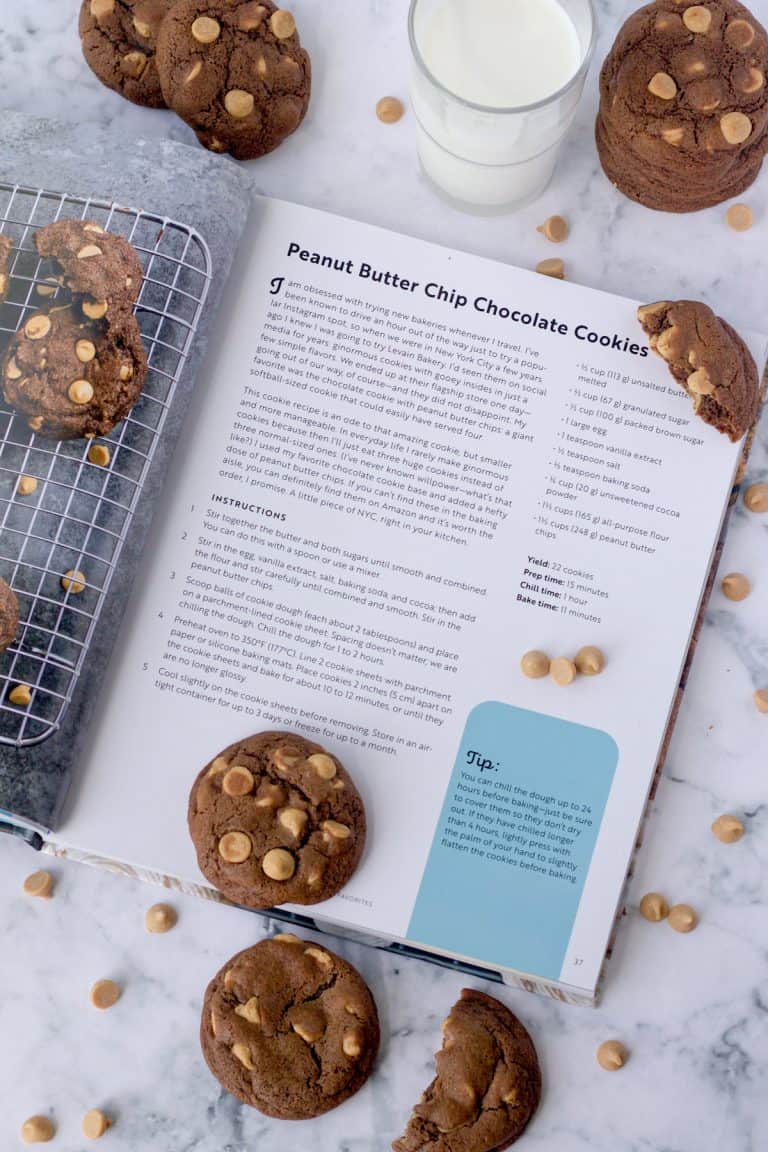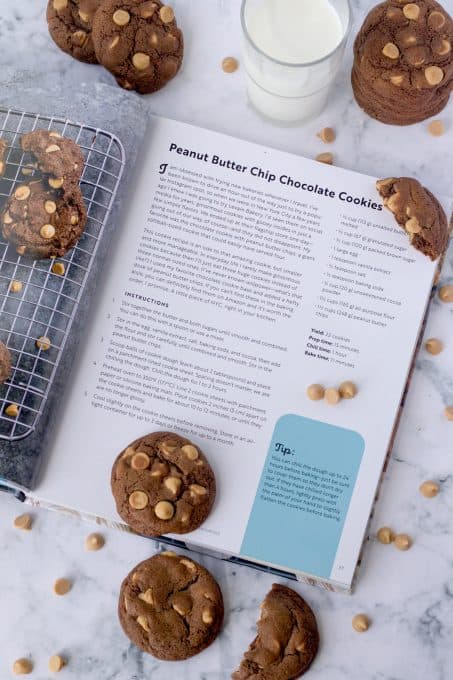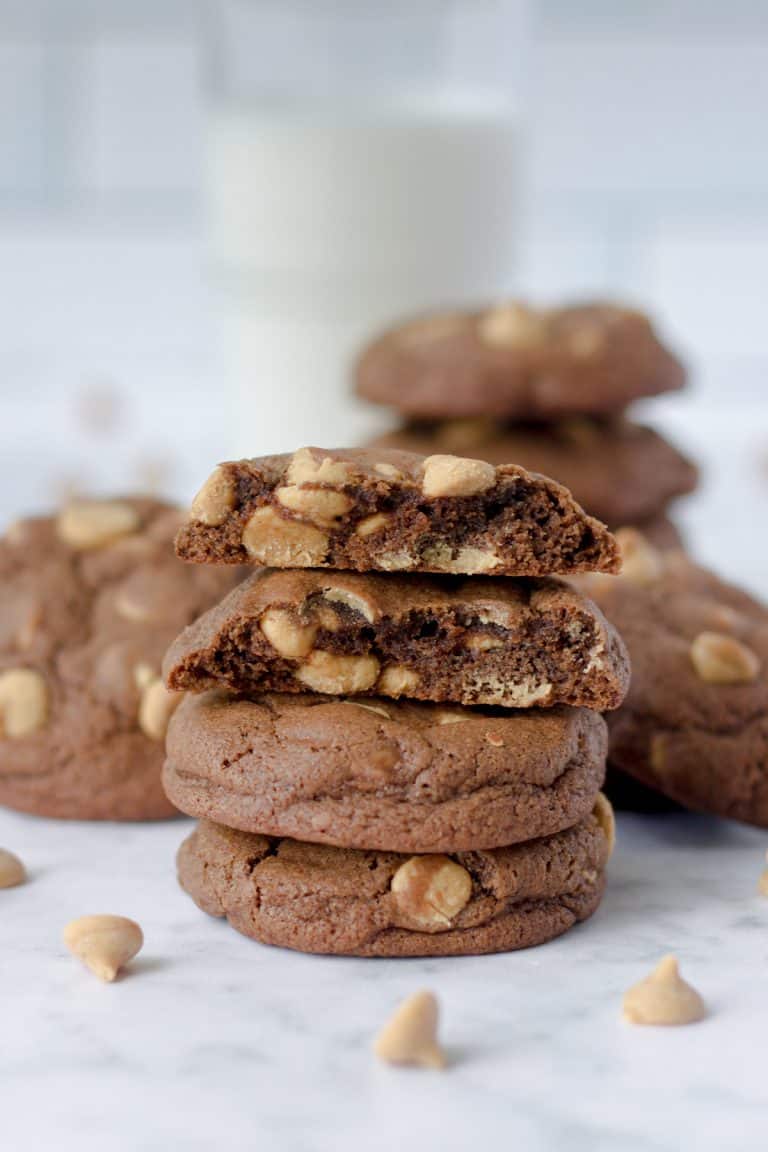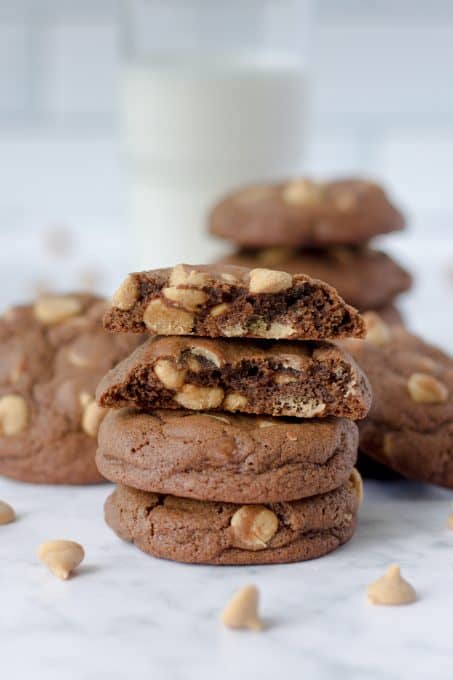 I have to say that these are truly delicious cookies. They were super easy to make and I didn't even need a mixer! Clean up was easy. But most of all, the family loved them and they didn't last long. Which is for sure a sign of a really good cookie at our house.
If you're a first time baker, I think these would be the best cookies to start with!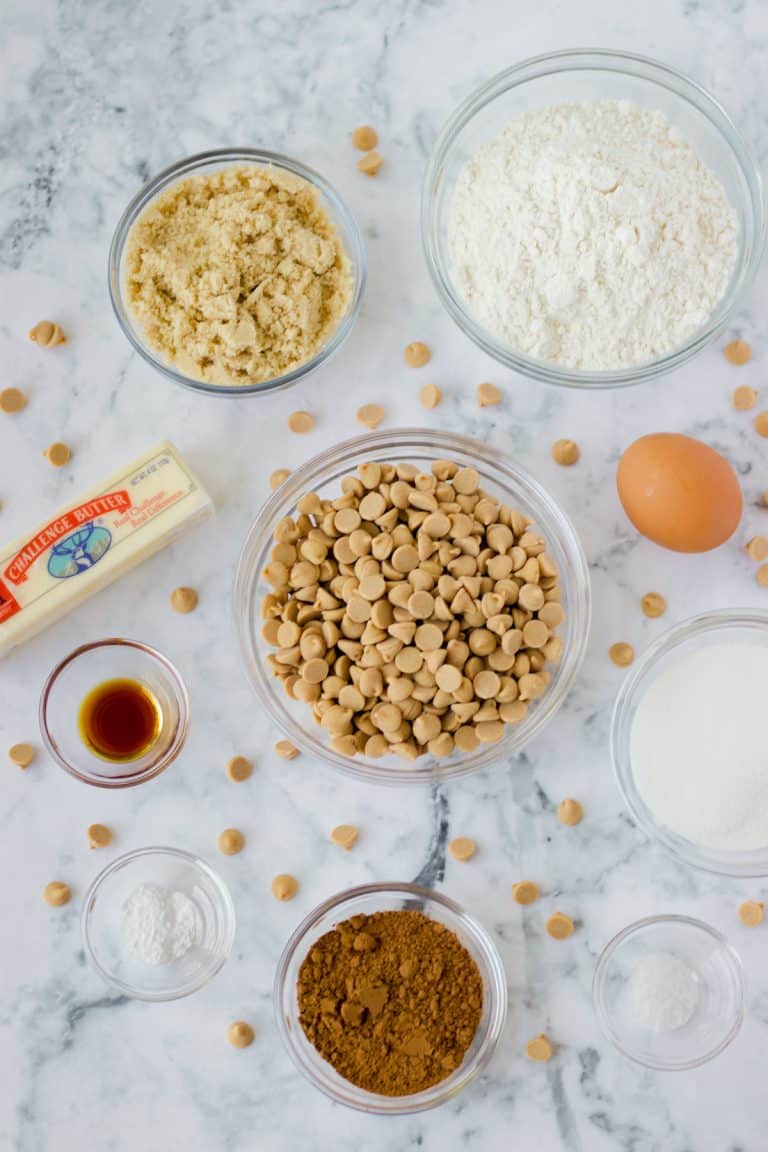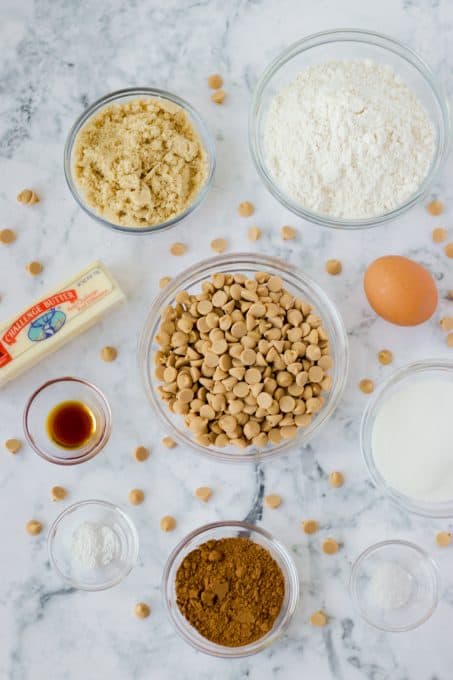 What do I need to make these Chocolate Peanut Butter Cookies?
Unsalted butter
Granulated white sugar
Brown sugar
Large egg
Vanilla extract
Salt
Baking soda
Unsweetened cocoa powder
All-purpose flour
Peanut Butter Chips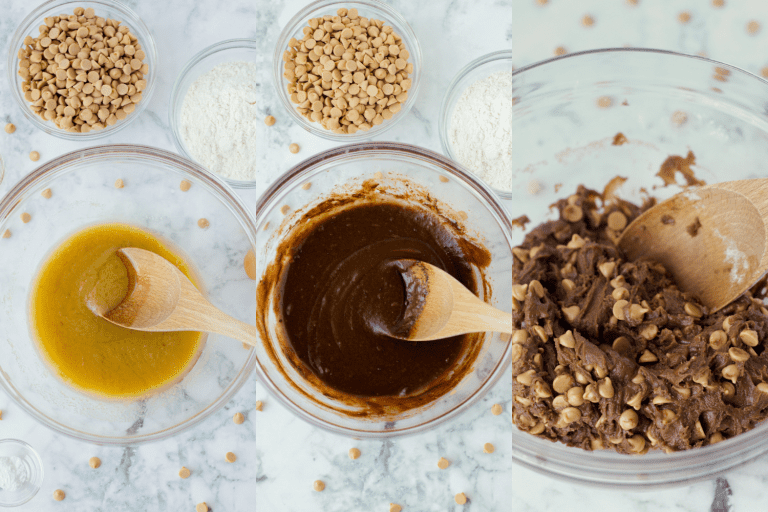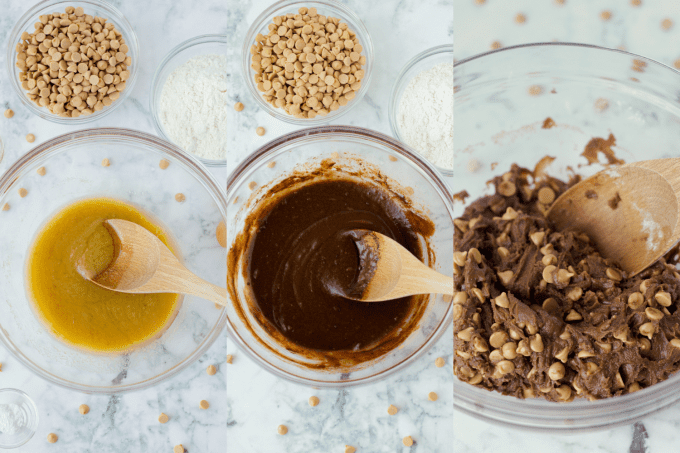 How do I make chocolate cookies with peanut butter chips?
In a large mixing bowl or bowl of a stand mixer, combine the butter, granulated sugar, and brown sugar, and mix until completely smooth. You can do this with a spoon or a hand mixer as well.
Add the egg, vanilla, salt, baking soda, and cocoa powder, and mix well. Carefully mix in the flour, and stir until smooth. Mix in the peanut butter chips.
Form balls of dough using 2 tablespoonfuls. Place onto a cookie sheet lined with parchment, and put the cookie sheet into the refrigerator for the dough to chill for 1-2 hours.
Preheat the oven to 350°F. Prepare your baking sheets by lining them with parchment paper or silicone mats. Place the cookie dough balls at least 2 inches apart. Baking time is 10-12 minutes, or until they no longer appear glossy.
Cool the warm cookies for a minute or two on the hot cookie sheet before transferring to a wire rack.
These cookies can be stored in an airtight container for up to 3 days or frozen for up to a month.
Recipe Notes:
You can chill the dough up to 24 hours before baking – just be sure to cover them so they don't dry out.
If they have been chilled longer than 4 hours, lightly press with the palm of your hand to slightly flatten the cookies before baking.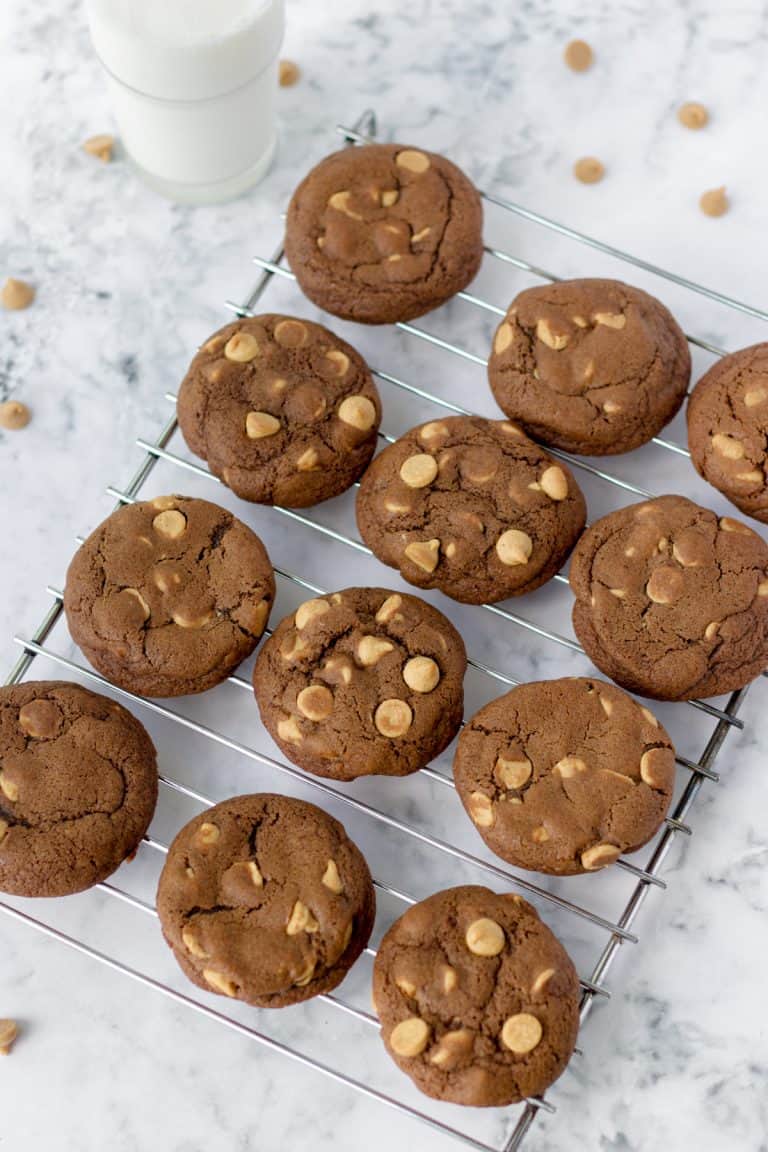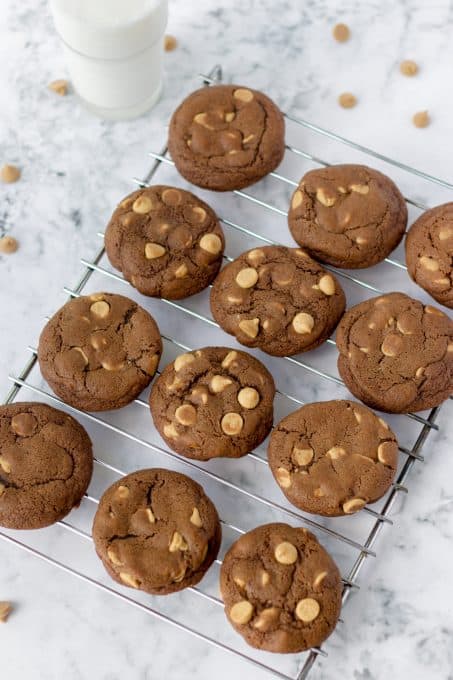 Chocolate Peanut Butter Recipes
If you like the combination of chocolate and peanut butter together then you've come to the right place because I have quite a few recipes with that flavor combination!
The first and most popular are my no bake Chocolate Peanut Butter Dream Bars. This delicious dessert has a peanut butter cookie crust, layers of creamy peanut butter cheesecake, chocolate pudding, and Cool Whip. Then it's topped with chocolate and lots of peanut butter chips, and more crushed peanut butter cookies! This easy dessert is sure to become a hit with everyone.
Like to bake?
Surprise friends and family with these Double Chocolate Peanut Butter Filled Cupcakes. There's peanut butter on the top and inside, too.
Watch the peanut butter filling ooze from these Peanut Butter Chocolate Lava Cakes. Before you even bite into it you'll fall in love.
Peanut Butter Chocolate Chip Banana Bread is the perfect morning treat either with breakfast or for your coffee break.
Have you ever thought about putting peanut butter in your oatmeal cookies? These Double Peanut Butter Oatmeal Chocolate Chip Cookies are so yummy that it's hard to eat just one at a time. You might just want to add a few extra chocolate chips, too. I won't tell.
Don't want to turn the oven on? I've got you covered there, too.
Make this Chocolate Peanut Butter Fruit Dip for an after-school snack. Little kids and big kids alike with love it.
Use your slow cooker to make dessert for this Chocolate Peanut Butter Pudding Cake. Ooey, gooey, and absolutely delicious, it's perfect for a weeknight dessert or an easy sweet treat when company is coming.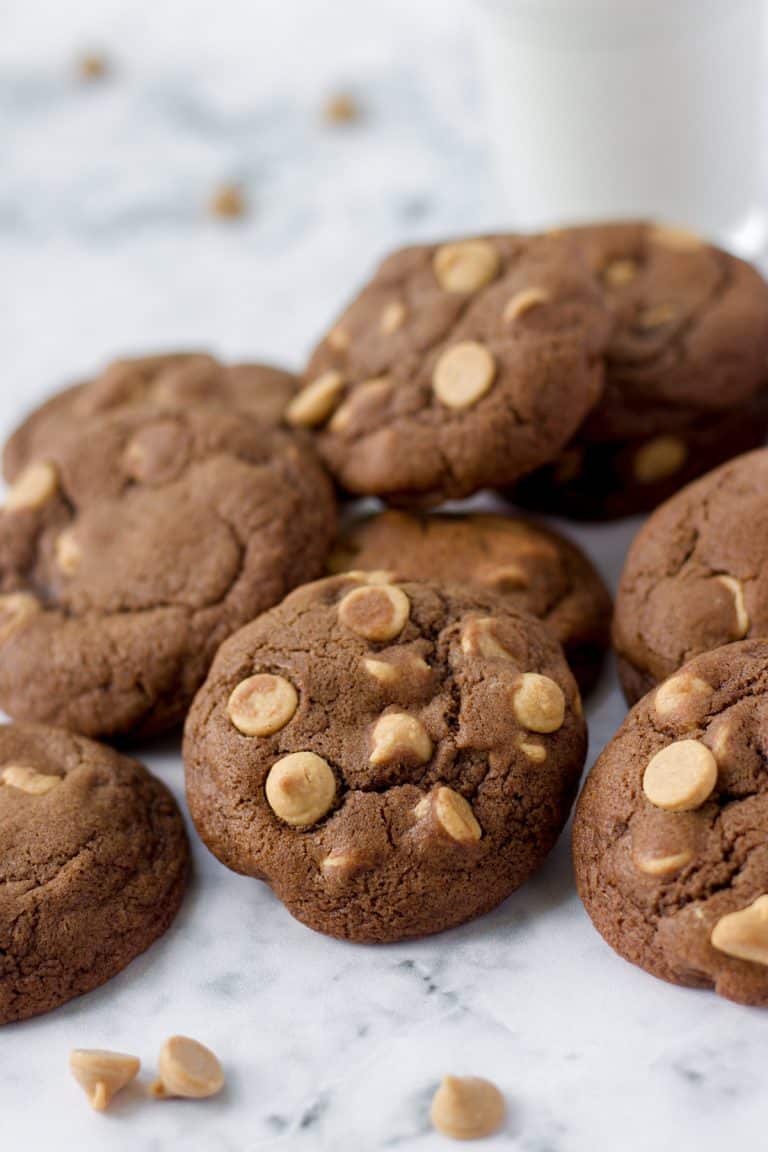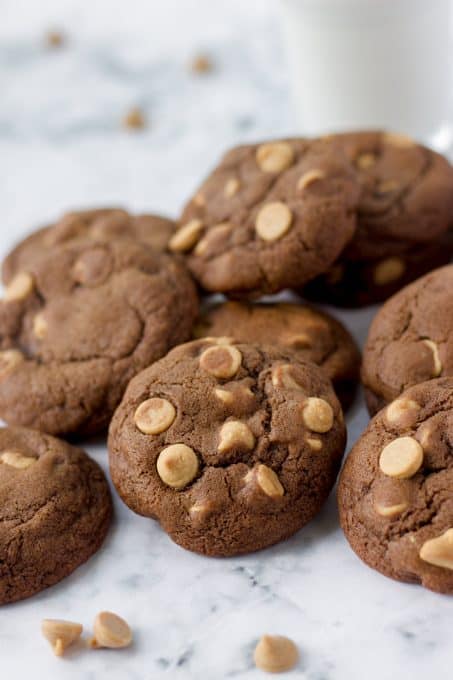 My Favorite Cookie Recipes
Of course, it's not just at Christmas time that I love to bake cookies, it's all year long!
These are some of my favorite recipes that I've made throughout the years.
These Cream Cheese Cookies are smaller cookies, but they have so much flavor and the best part, they're actually quite addicting. My grandmother made them when I was little, so they're near and dear to my heart.
My favorite peanut butter cookie recipe is this one. It's a classic that never gets old. Next time, I think I might add some reese's peanut butter chips for some extra peanut butter flavor.
If you're looking for a faster and easier option, try this one. You could even add some chocolate chips and make them into peanut butter chocolate chip cookies as some people have or add the pb chips.
Want a good cookie with peanut butter flavor but without the sugar? Then I've got this one for you, too!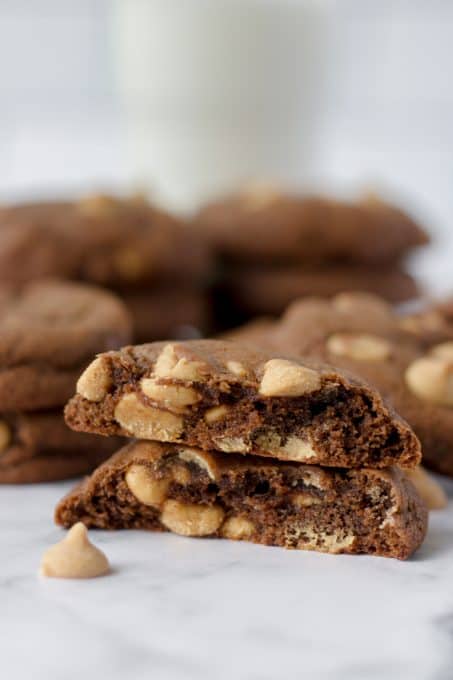 Peanut Butter Chip Chocolate Cookies have a delicious chocolate flavor and are loaded with lots of peanut butter chips.
This easy cookie recipe is a great one to make when you want a sweet treat with that fantastic flavor combination!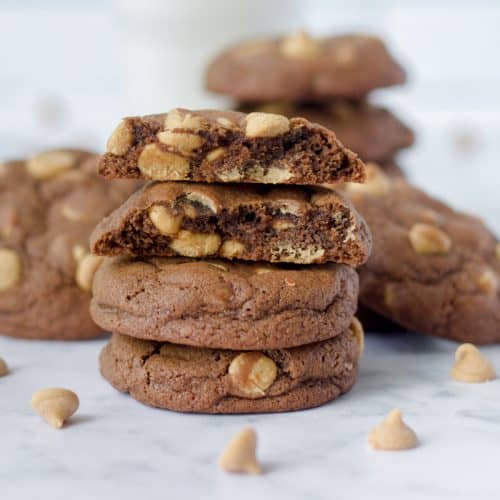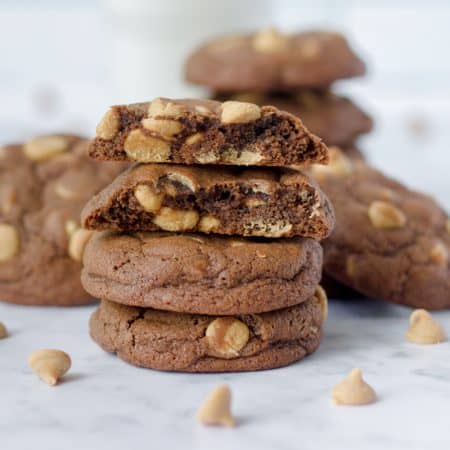 Peanut Butter Chip Chocolate Cookies
These Peanut Butter Chip Chocolate Cookies are reminiscent of the Levain Bakery cookies. These easy and delicious chocolate cookies filled with peanut butter chips are from my friend, Dorothy Kern's cookbook, 'Crazy for Cookies, Brownies, & Bars'.
Ingredients
½ cup unsalted butter melted
⅓ cup granulated sugar
½ cup packed brown sugar
1 large egg
1 teaspoon vanilla extract
½ teaspoon salt
½ teaspoon baking soda
¼ cup unsweetened cocoa powder
1 ⅓ cups all-purpose flour
1 ½ cup peanut butter chips
Instructions
Stir together the butter and both sugars until smooth and combined. You can do with a spoon or use a mixer.

Stir in the egg, vanilla extract, salt, baking soda, and cocoa: then add the flour and stir carefully until combined and smooth. Stir in the peanut butter chips.

Scoop balls of cookie dough (each about 2 tablespoons) and place on a parchment-lined cookie sheet. Spacing doesn't matter; we are chilling the dough. Chill the dough for 1-2 hours.

Preheat oven to 350°F (117°C). Line 2 cookie sheets with parchment paper or silicone baking mats. Place cookies 2 inches (5 cm) apart on the cookie sheets and bake for about 10 – 12 minutes, or until they are no longer glossy.

Cool slightly on the cookie sheets before removing. Store in an air-tight container for up to 3 days or freeze for up up to a month.
Nutrition
Serving: 1cookie | Calories: 163kcal | Carbohydrates: 21g | Protein: 4g | Fat: 8g | Saturated Fat: 6g | Polyunsaturated Fat: 0.2g | Monounsaturated Fat: 1g | Trans Fat: 0.2g | Cholesterol: 22mg | Sodium: 107mg | Potassium: 34mg | Fiber: 1g | Sugar: 13g | Vitamin A: 141IU | Calcium: 9mg | Iron: 1mg
Did you make this recipe?
Share it with me on Instagram and make sure to follow me on Pinterest for more recipes.
*We are a participant in the Amazon Services LLC Associates Program, an affiliate advertising program designed to provide a means for us to earn fees by linking to Amazon.com and affiliated sites as well as ShareASale.
These are links that can take you to a product (or products) that I recommend. I do receive a portion of the sales or credit for my future purchases from any items purchased through those links. Your purchases encourage my baking, cooking and butter habit, and contribute to the life of this blog. I thank you so very much for your support. Let's keep having fun in the kitchen!!
Reader Interactions