No-Bake Chocolate Bourbon Balls – these are a festive holiday treat that you won't have to turn the oven on to make. Cocoa powder and bourbon are a great combination that all the adults can enjoy.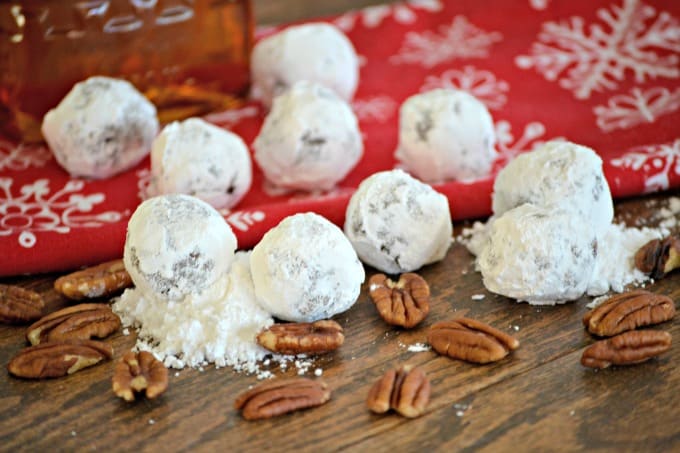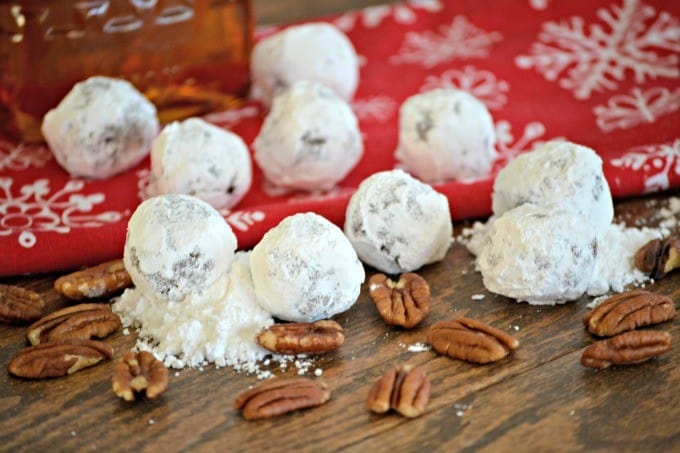 Did you have a good Thanksgiving?
I forgot to ask you that yesterday! Seems like so long ago now, doesn't it? I flew to Virginia with our oldest daughter to visit Mr. 365's cousin.
He and our son had to stay here because of work. We met up with our middle daughter who attends school on the east coast and all together, there were 55 of us in attendance last Thursday. It was pretty wonderful and quite a house full. You can see a peek into it on my Instagram.
There was music, lots of laughter, and food, PLENTY of food! There were 11 pies on the dessert table. haha
SAVE THIS NO-BAKE BOURBON BALL RECIPE TO YOUR FAVORITE PINTEREST BOARD!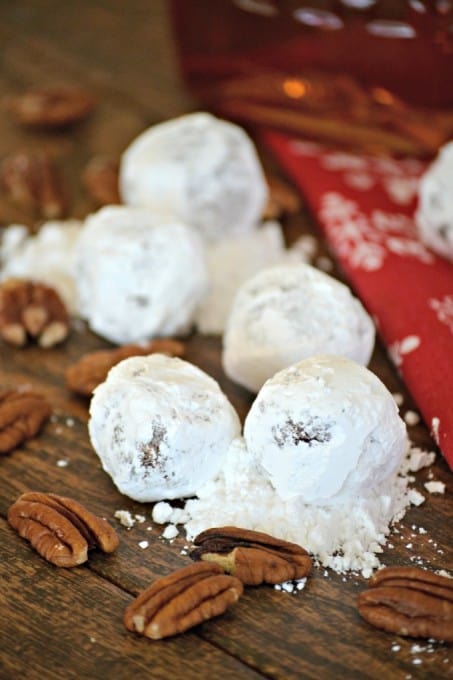 Today is Day 2 of the 12 Days of Cookies. Enjoy them!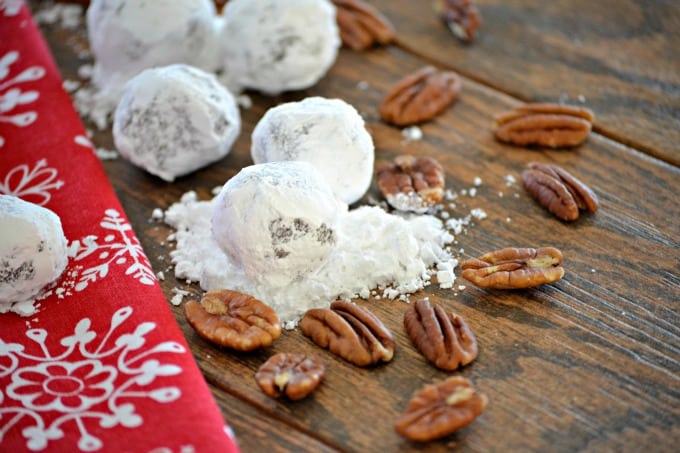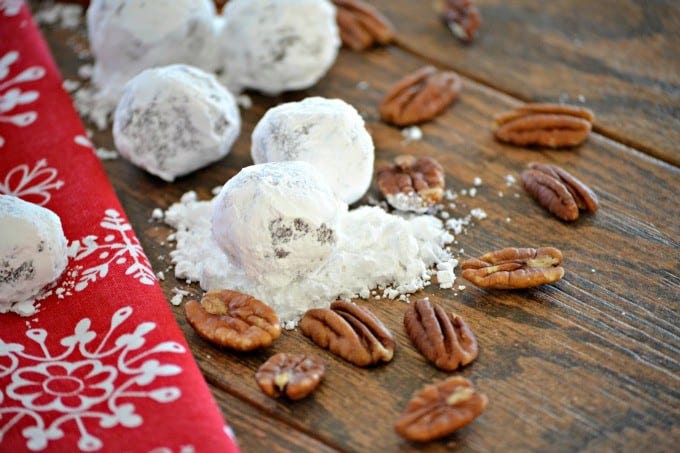 I found this recipe in my New Doubleday Cookbook, p.852; authors, Jean Anderson, and Elaine Hanna; publisher, Doubleday, a division of Bantam Doubleday Dell Publishing Group, Inc., an imprint of Random house, Inc.; ISBN 0-385-19577-X.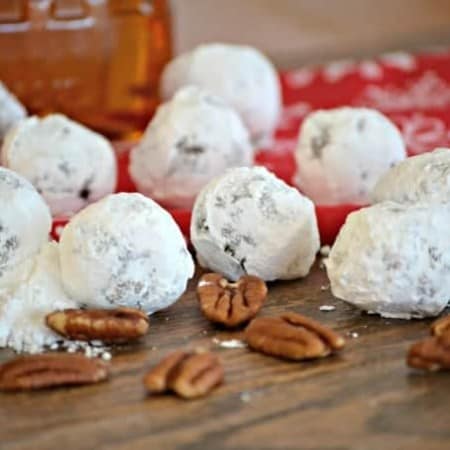 No-Bake Chocolate Bourbon Balls
Cocoa powder and bourbon are just two of the flavors that combine to make this no-bake treat perfect for any holiday occasion.
Ingredients
1 ¾ cups fine vanilla wafer crumbs
1 cup finely ground pecans about 1 1/4 cups pecan halves
1 cup unsifted confectioners' sugar
¼ cup unsweetened cocoa
3 tablespoons light corn syrup
¼ cup bourbon
⅓ cup sifted confectioner's sugar for coating
Instructions
In a large bowl, combine wafer crumbs, ground pecans, unsifted confectioners' sugar, cocoa powder, corn syrup, and bourbon.

With a rubber spatula, mix everything until it all comes together and do a final mix with your hands to completely incorporate.

If dough is too sticky to handle, refrigerate for 15 minutes.

Using less than a tablespoonful of dough, shape into balls that are about 1-inch in diameter.

Roll in sifted confectioner's sugar to coat.

Store in an airtight container for up to 10 days. They will improve and strengthen in taste the longer they are kept.
Nutrition
Serving: 1ball | Calories: 95kcal | Carbohydrates: 14g | Protein: 1g | Fat: 4g | Saturated Fat: 1g | Polyunsaturated Fat: 1g | Monounsaturated Fat: 2g | Trans Fat: 1g | Cholesterol: 1mg | Sodium: 30mg | Potassium: 36mg | Fiber: 1g | Sugar: 10g | Vitamin A: 2IU | Vitamin C: 1mg | Calcium: 4mg | Iron: 1mg
Did you make this recipe?
Share it with me on Instagram and make sure to follow me on Pinterest for more recipes.
If you like these then you'll love…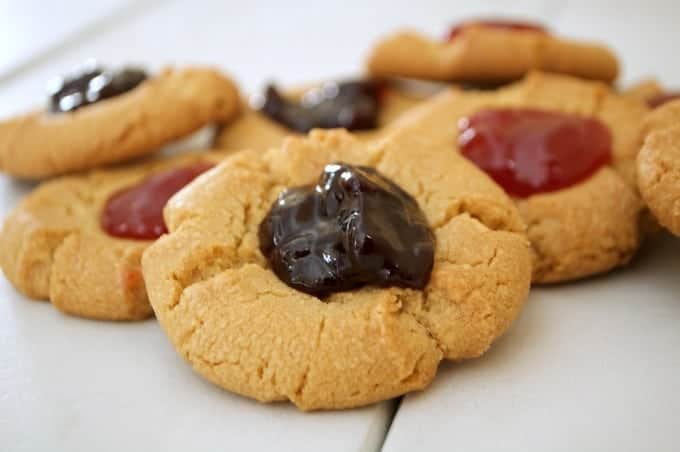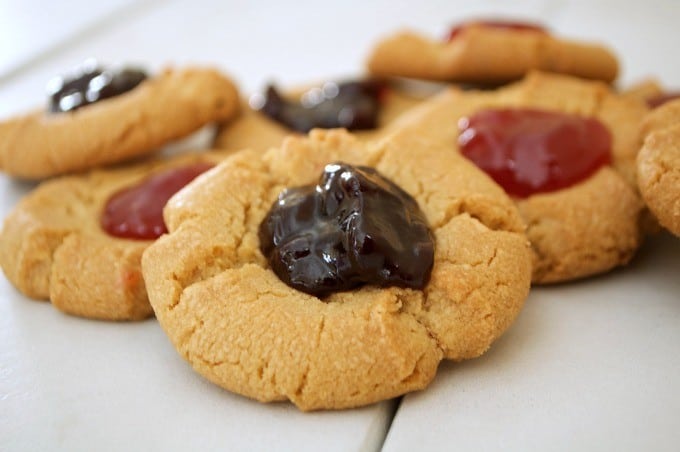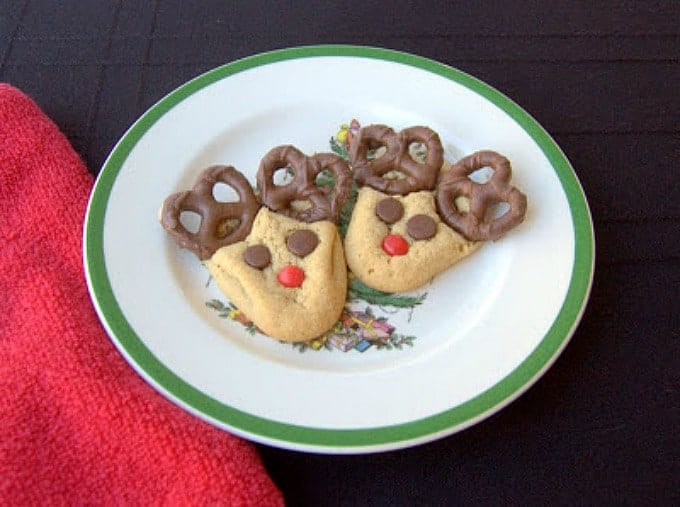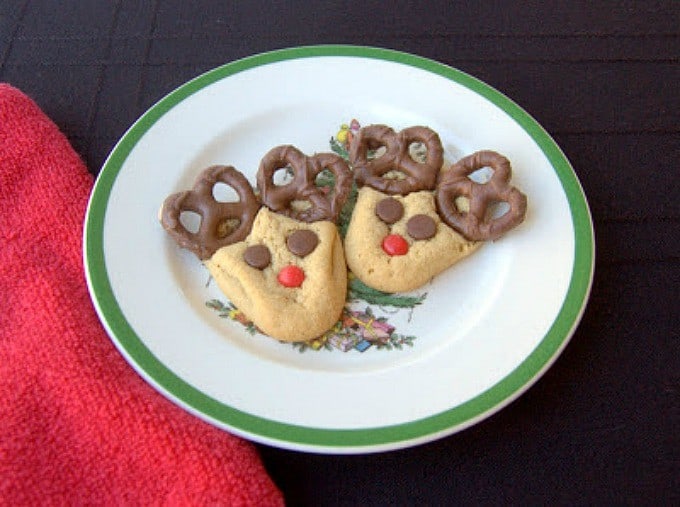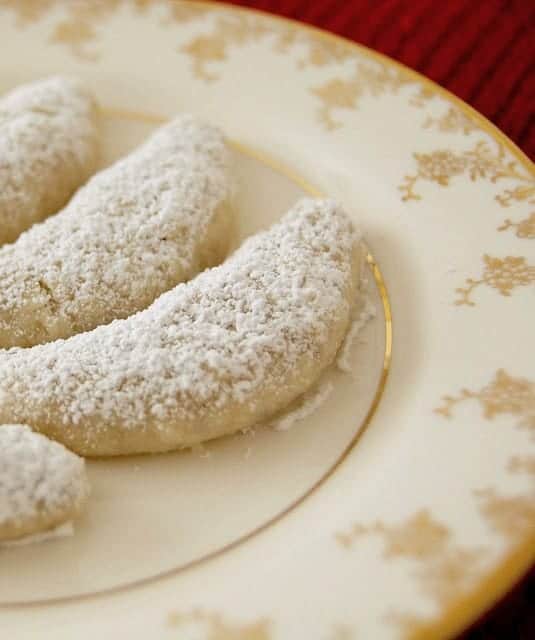 Reader Interactions