French Lace Cookies are thin and crispy with a heavenly caramel flavor. This easy recipe produces perfect lace cookies with simple ingredients. Enjoy them plain or dipped in chocolate for an impressive treat for the holidays–or any time of year!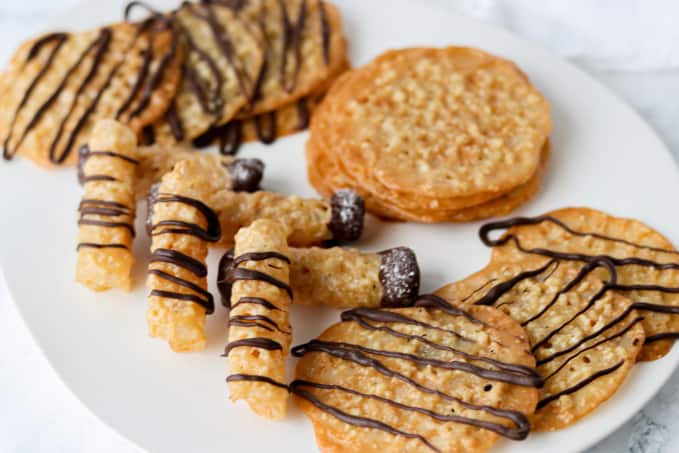 Today's Christmas cookies are a delicious hybrid of candy and cookie.
If you've never tasted Almond Lace Cookies before, get ready to have your world rocked!
SAVE THIS EASY LACE COOKIE RECIPE TO YOUR FAVORITE PINTEREST BOARD!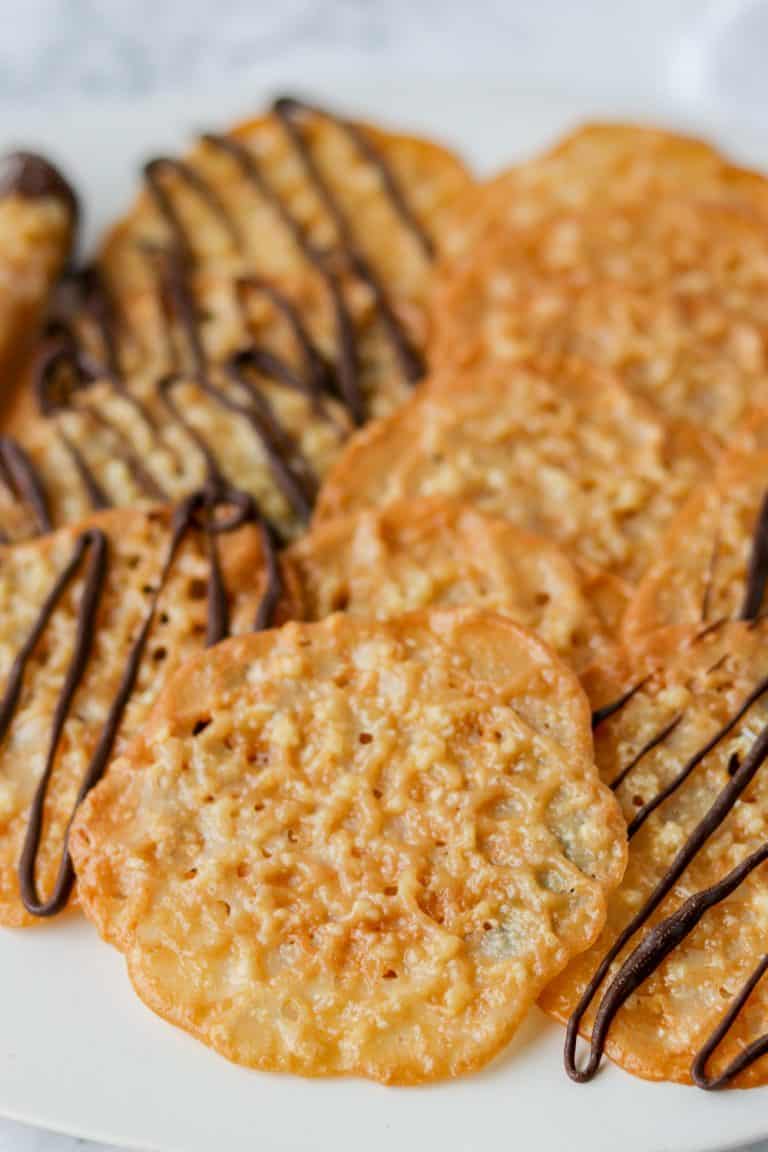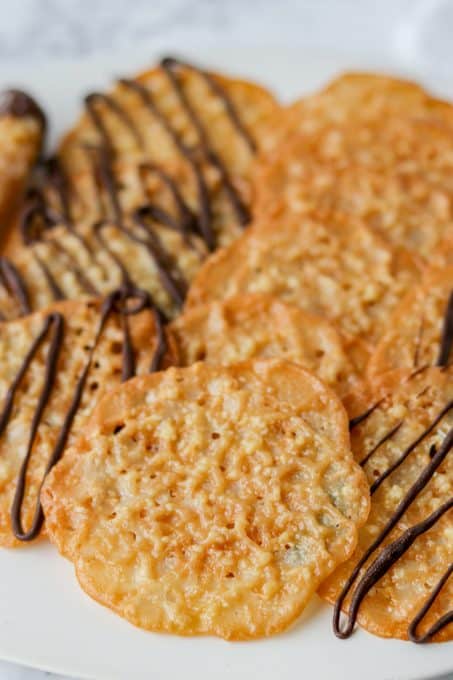 What are Lace Cookies?
Lace Cookies are thin crackly cookies with a buttery sweet taste. Imagine caramel or toffee shaped and baked in cookie form and you have a (delicious) idea of what these taste like. Made with almonds and brown sugar, they're easy to make and impossible to resist!
These cookies taste delicious all on their own–especially if you love caramel and toffee–but also make a wonderful garnish for cheesecakes, puddings and all kinds of desserts.
These Lace Cookies are Day 4 of our 12 Days of Cookies
Be sure to check out all of the other days for more goodies!
Day 1 – Fluffernutter Cookies
Day 2 – Toffee Coconut Oatmeal Bars
Day 3 – Double Chocolate M&M Christmas Cookies
Day 4 – You're on it!
Day 5 – Whipped Shortbread
Day 6 – Chocolate Spritz Cookies
Day 7 – 3 Ingredient Sugar Free PB Cookies
Day 8 – Wasabi Chocolate Crinkles
Day 9 – Christmas Sprinkle Cookies
Day 10 – Stained Glass Cookies
Day 11 – Cream Cheese Meltaways
Day 12 – Peppermint Sugar Cookie Cups
Day 5 – Whipped Shortbread
Day 6 – Chocolate Spritz Cookies
Day 7 – 3 Ingredient Sugar Free Peanut Butter Cookies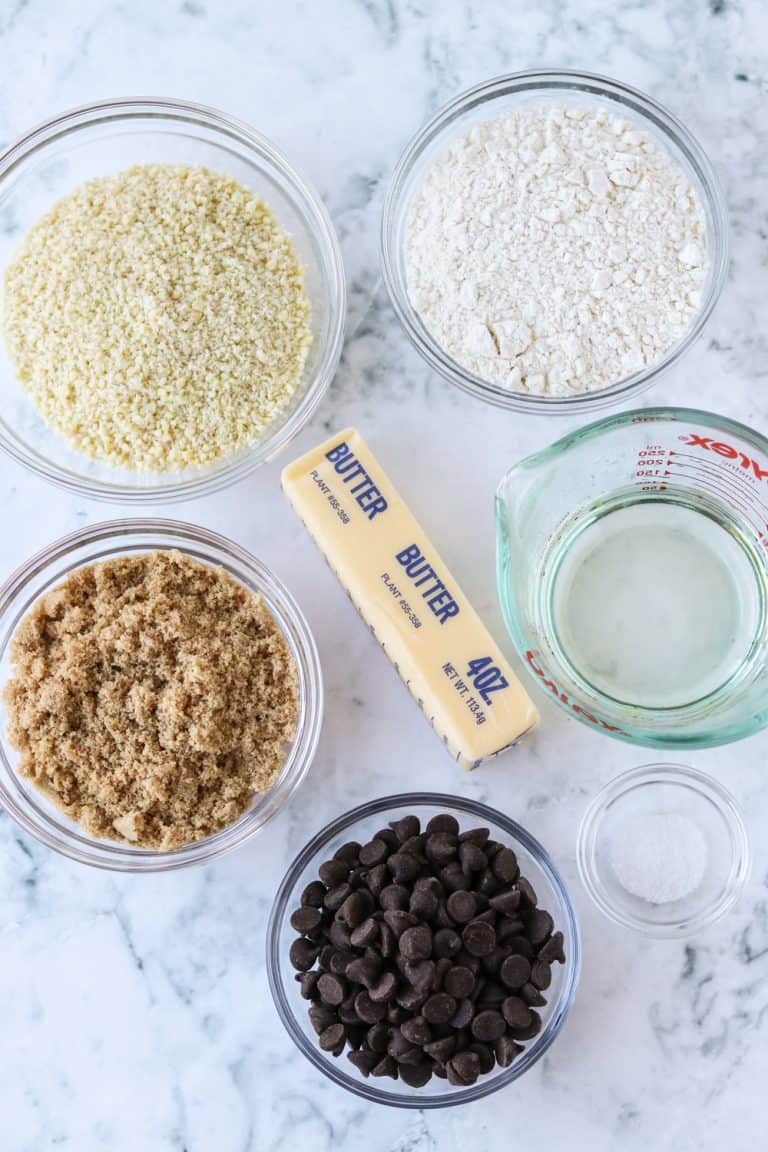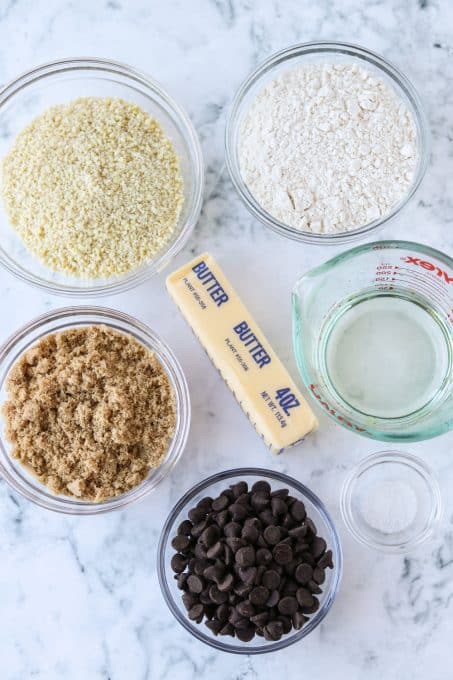 What do I need?
flour
ground almonds
I've made this recipe with ground pecans, but like the taste with the almonds MUCH better!
salt
butter
I also tried making them with shortening, but butter is DEFINITELY the way to go!
corn syrup
brown sugar
semi-sweet chocolate chips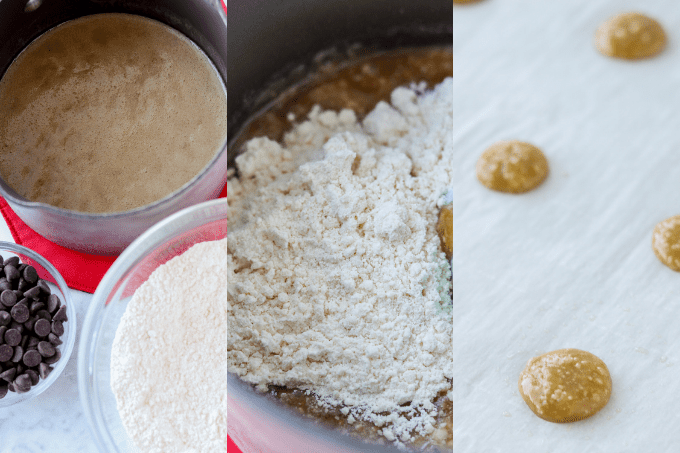 How to Make Lace Cookies
First, combine the flour, almonds and salt in a bowl. Set aside.
Then heat the butter, brown sugar and corn syrup in a sauce pan, stirring continuously until it comes to a boil. Now you'll stir the flour mixture into the butter mixture until combined.
Drop the batter by the teaspoonful onto baking pans lined with parchment paper. Make sure to keep the cookies at least 3 inches apart. They will spread quite a bit when they bake.
Bake the cookies until lightly golden. From here, you can let them cool flat, roll them into a cylinder or decorate them with chocolate.
To make rolled lace cookies: wrap the cookies one at a time, with a flat side down, around the handle of a wooden spoon while still warm, then slide the rolled cookies off before letting cool completely.
Chocolate dipped lace cookies: Dip the ends of rolled cookies into melted chocolate chips. Or simply drizzle melted chocolate over flat lace cookies for a beautiful finishing touch.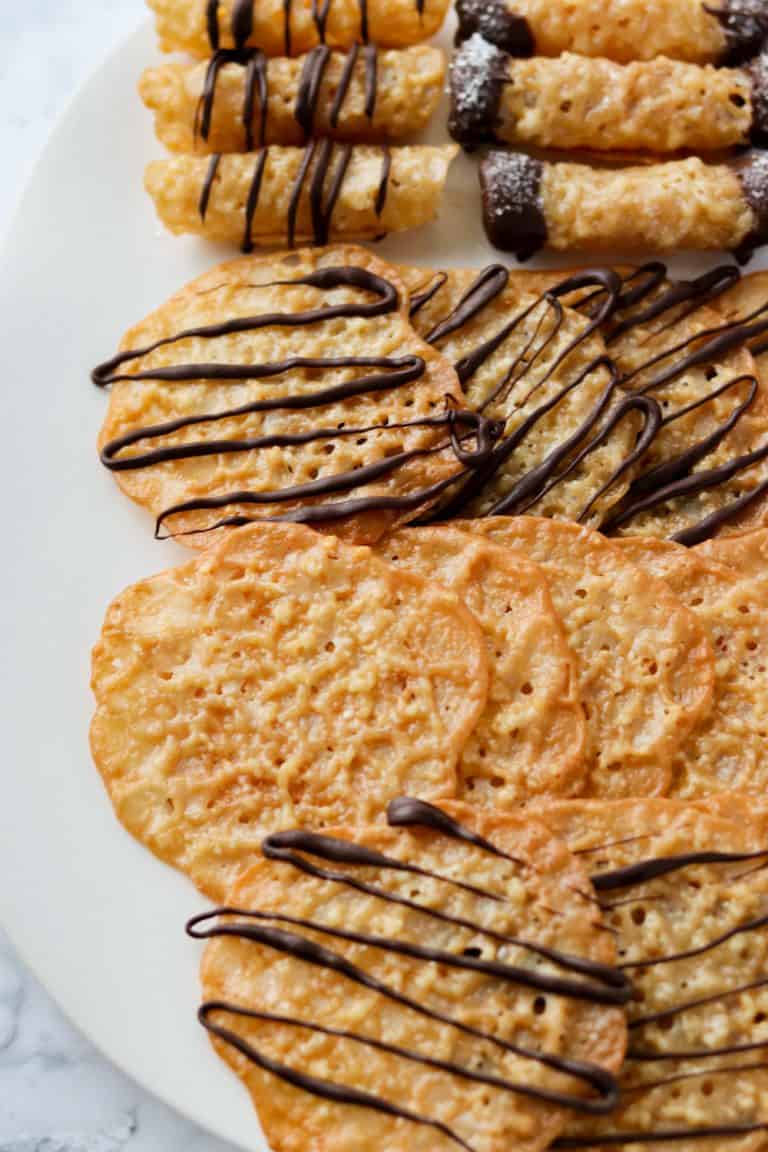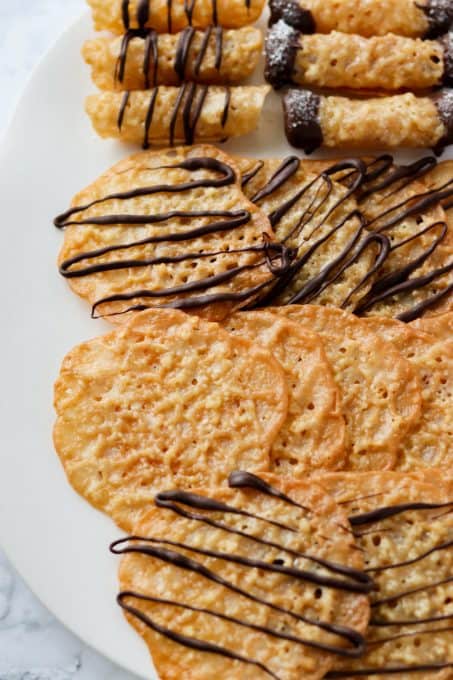 How do you grind the almonds?
I grind the almonds for this recipe using my food processor. Pulse them a few times until they resemble fine crumbs. Make sure to measure out the almonds after grinding (not before) for consistent results.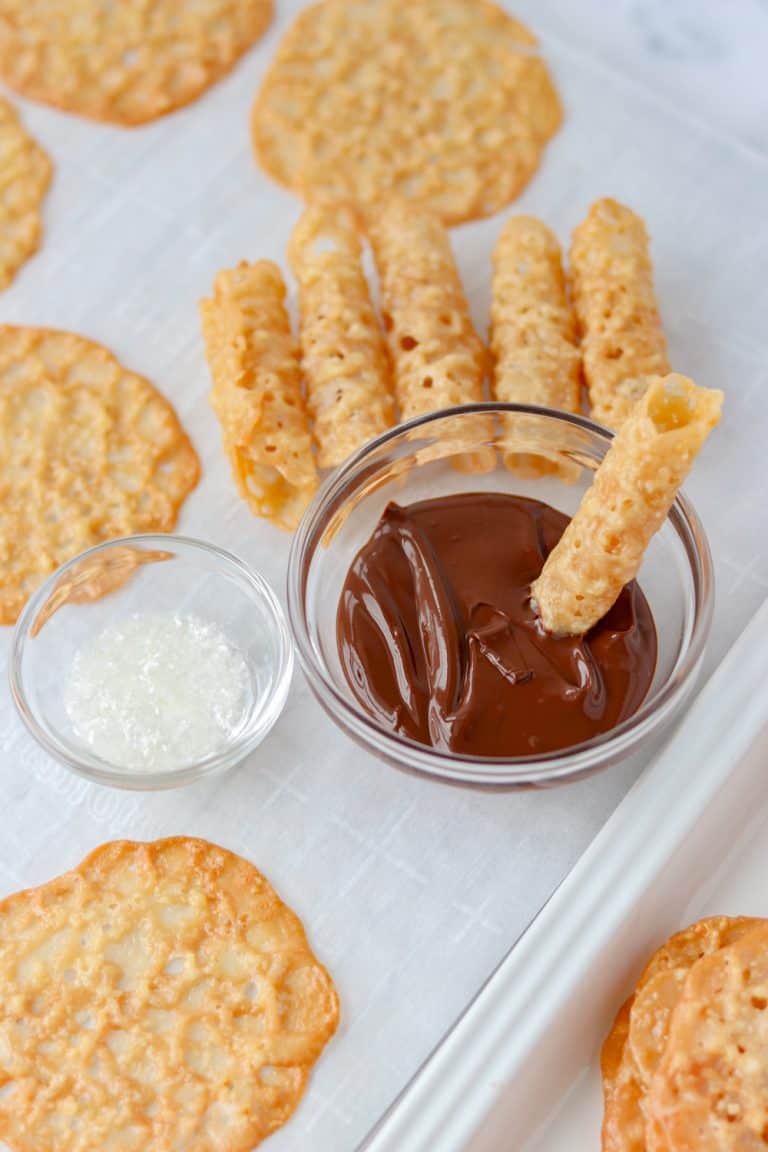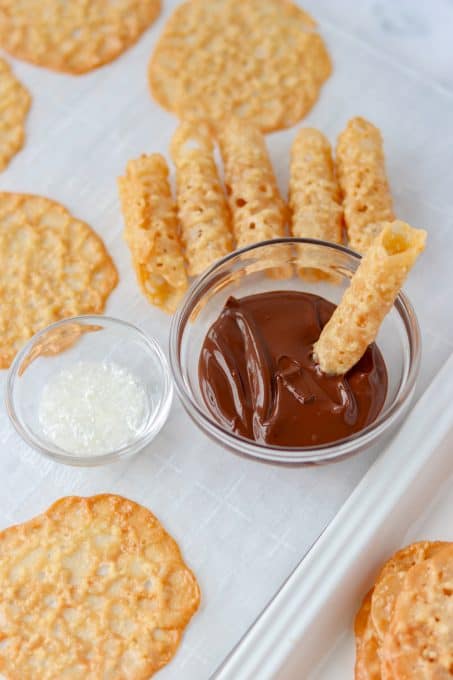 How do you store Lace Cookies?
After baking and cooling, crispy cookies should be stored sealed in a cool dry place. Keep the cookies away from moisture and humidity to keep them crisp and crackly.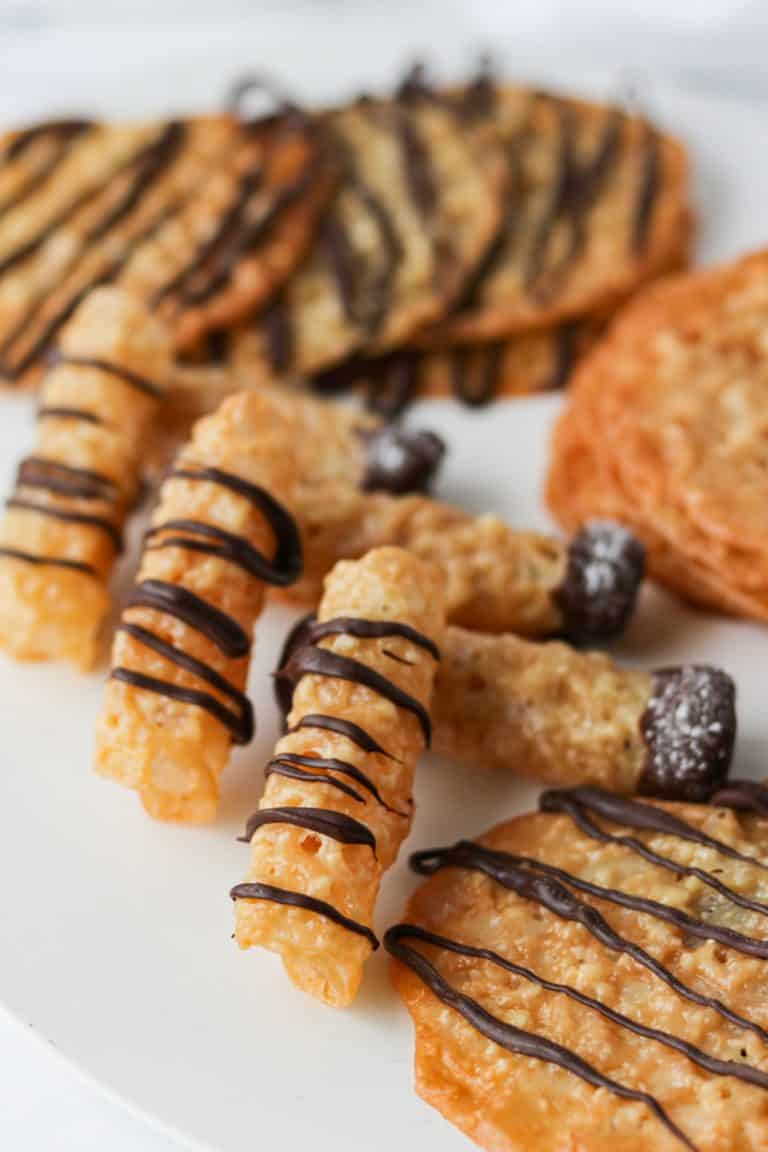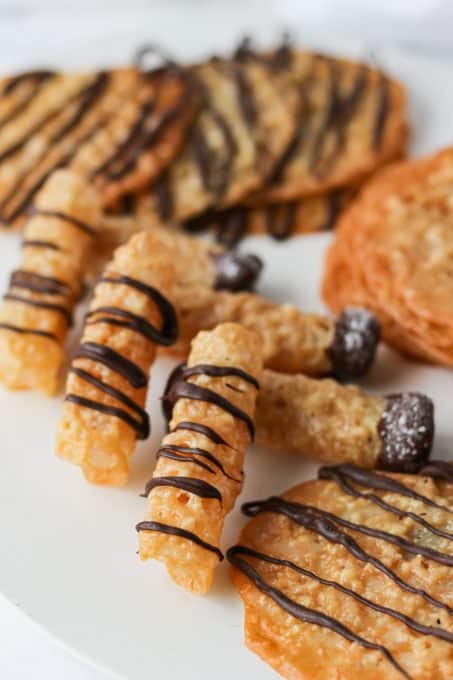 More Cookie Recipes
Have you made our other 12 Days of Cookies recipes yet?
We kicked off the most wonderful baking time of the year with a big batch of Fluffernutter Cookies. Then I shared this decadent Toffee Coconut Oatmeal Bars recipe for all you coconut lovers. If you like an extra cheery looking holiday cookie, our Chocolate M&M Christmas Cookies are just the ticket!
Stay tuned for the rest of my picks for the 12 Days of Cookies. In the meantime, go bake up some perfect French Lace Cookies. I recommend a double batch because once you taste these toffee-like treats you won't want to share!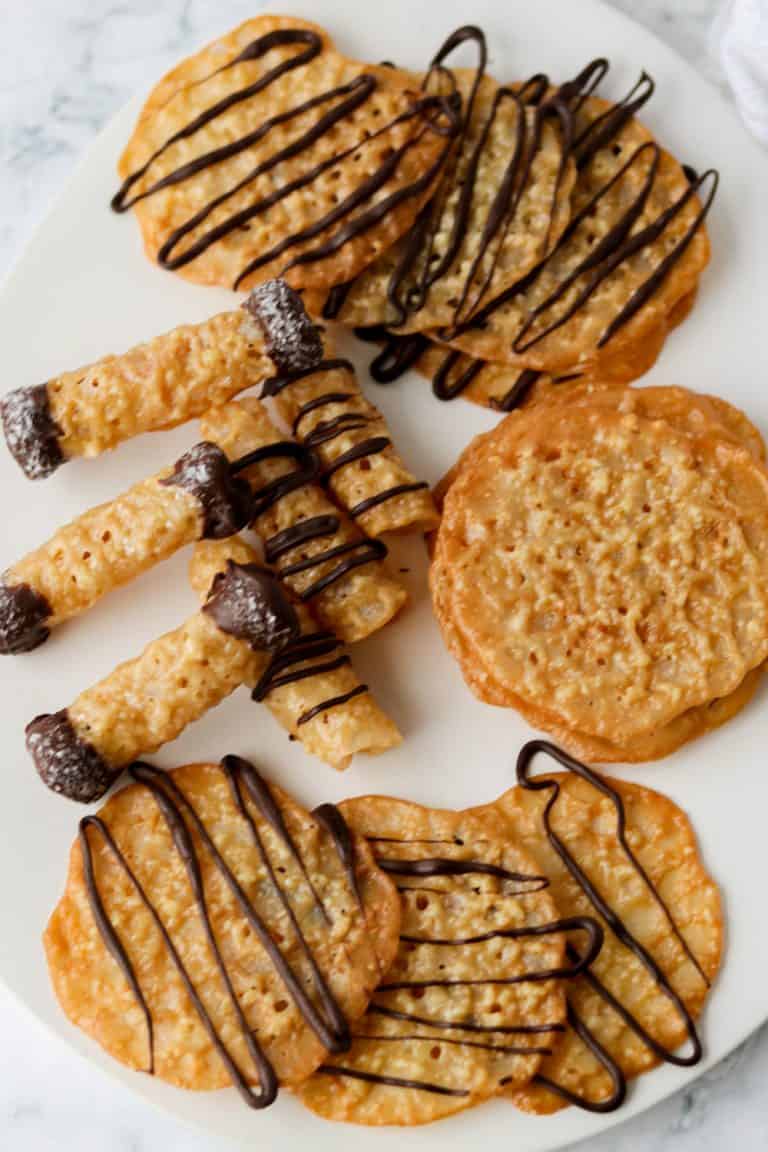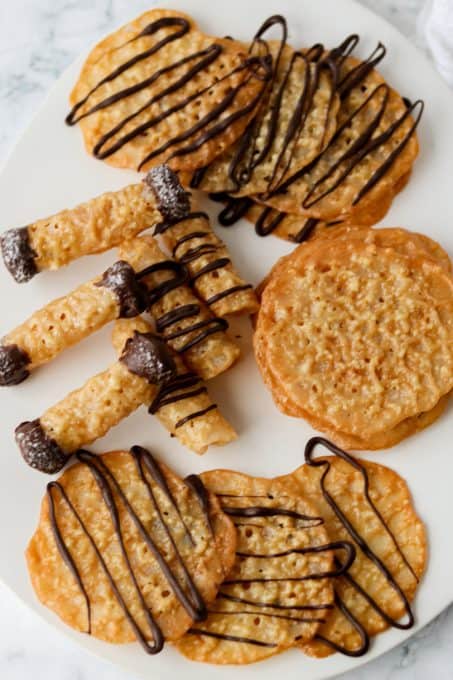 French Almond Lace Cookies taste like a caramel candy baked into cookie form! Dipped in chocolate or enjoyed on their own, they're a beautiful addition to any dessert table.
Equipment
medium saucepan

rubber spatula

cookie sheets

parchment paper

wooden spoon
Ingredients
1 cup all-purpose flour
1 cup finely ground almonds use a blender or food processor
¼ teaspoon kosher salt
½ cup butter
½ cup light corn syrup
⅔ cup packed light brown sugar
½ cup semi-sweet chocolate chips for drizzling and dipping
Instructions
Preheat oven to 375°F, and prepare two baking sheets by lining the with a piece of parchment paper.

In a medium bowl, whisk together the flour, finely ground almonds, and salt.

Put the butter, corn syrup, and brown sugar in a medium saucepan, and bring to a boil over medium heat, stirring constantly. This should take about 5-7 minutes. Remove from heat and gradually stir in the flour mixture until completely combined.

Put level teaspoonfuls of batter onto prepared cookie sheets, about 3" apart. The cookies will spread, so you will only be able to bake 6 -9 cookies at a time depending on the size of your cookie sheets.

Bake for 5-7 minutes until lightly golden. Allow to cool on baking sheet for about 5 minutes before removing to a wire rack if keeping them flat.

If rolling the cookies: after cooling on the baking sheet for 3-4 minutes, place the flat surface of cookie on the handle of a wooden spoon and wrap it completely around. Gently slide it from the handle, and place seam side down on a wire rack to cool completely. If the cookies harden and crack when attempting to roll, return the baking sheet to the oven very briefly to soften.

To decorate with chocolate: Melt the chocolate chips in a small microwavable bowl. Dip the ends of the rolled cookies in the chocolate and place on a cookie sheet lined with parchment to set.

To decorate the flat cookies, arrange them on some parchment paper. Put some of the melted chocolate into one side of a Ziploc sandwich bag and cut just a bit of the opposite corner off. Gently squeeze the bag to pipe the chocolate and decorate with chocolate drizzles.
Nutrition
Serving: 1cookie | Calories: 43kcal | Carbohydrates: 5g | Protein: 1g | Fat: 2g | Saturated Fat: 1g | Polyunsaturated Fat: 1g | Monounsaturated Fat: 1g | Trans Fat: 1g | Cholesterol: 3mg | Sodium: 19mg | Potassium: 11mg | Fiber: 1g | Sugar: 4g | Vitamin A: 36IU | Calcium: 6mg | Iron: 1mg
Did you make this recipe?
Share it with me on Instagram and make sure to follow me on Pinterest for more recipes.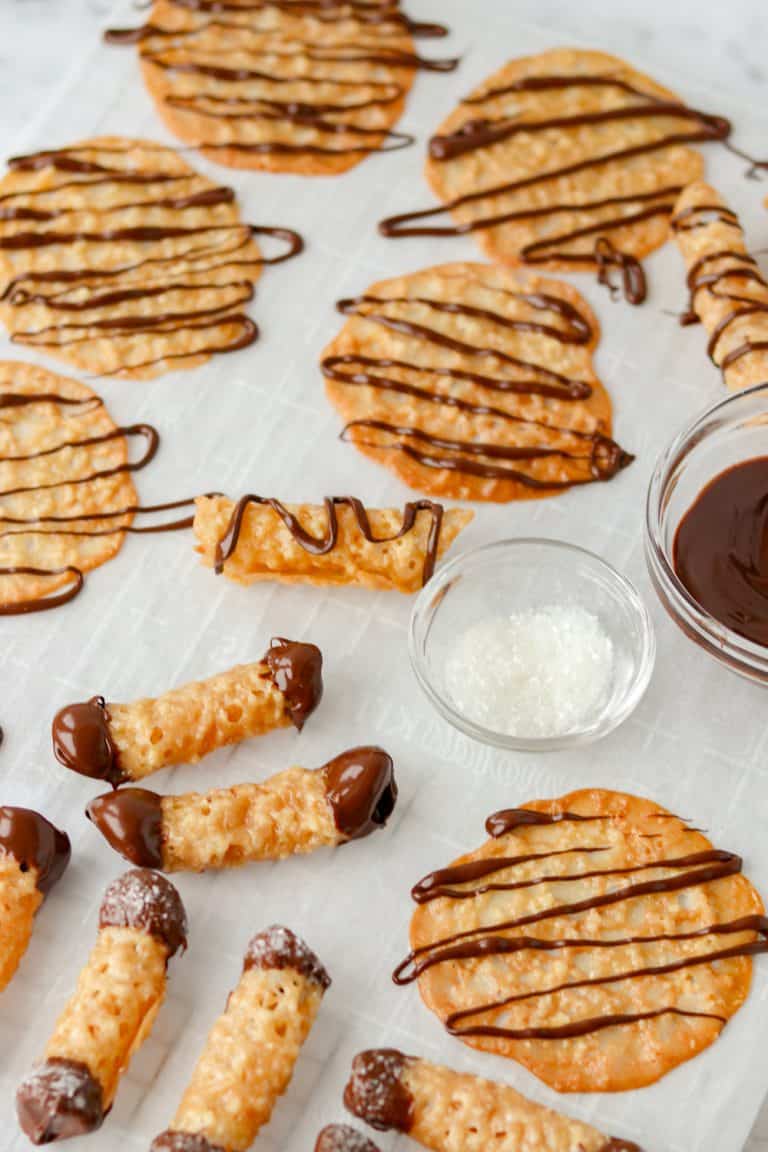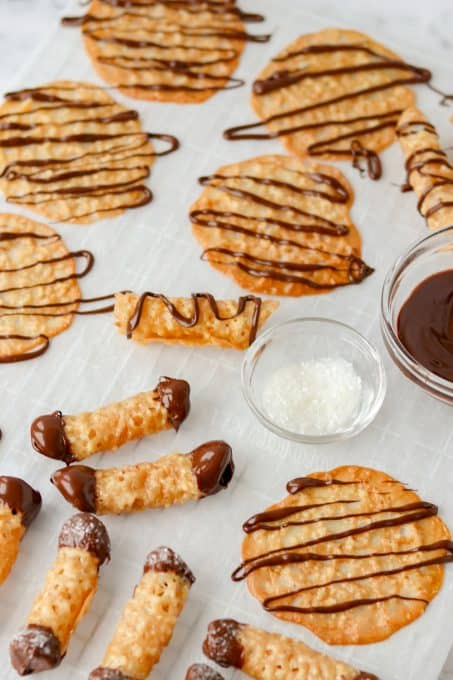 Reader Interactions