These Lemon Cookies are soft, sweet and bursting with sunny lemon flavour! Top them with homemade lemon icing for a treat that makes every day taste like summer and perfect for the lemon lovers in your life.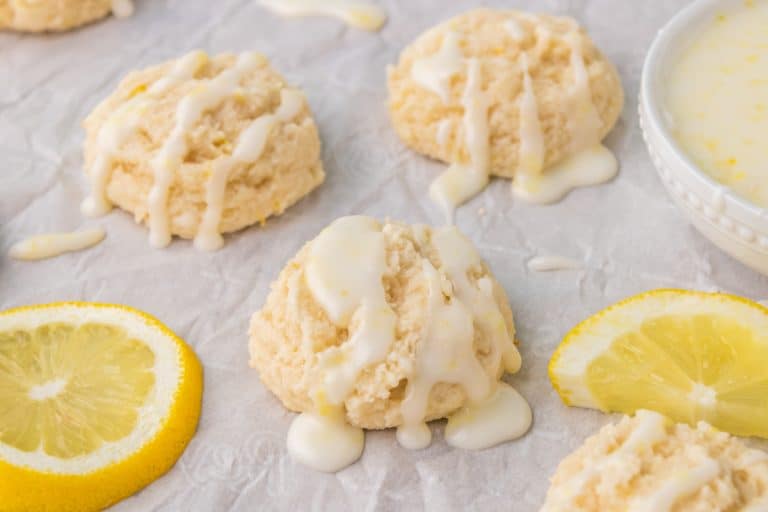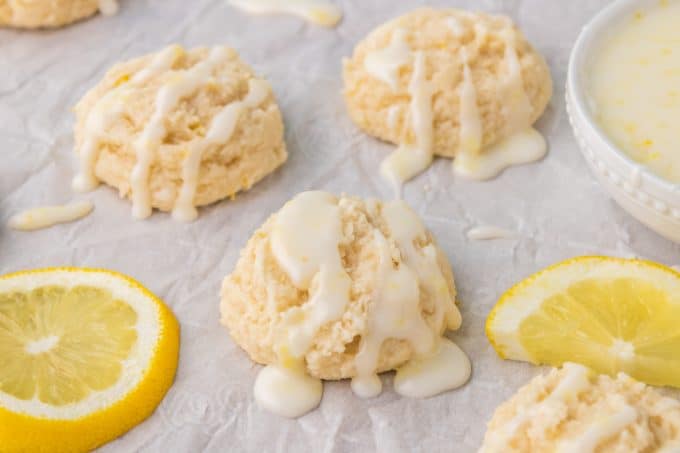 I love Crinkle Cookies of all kinds. These Lemon Crinkle Cookies are now a new favorite!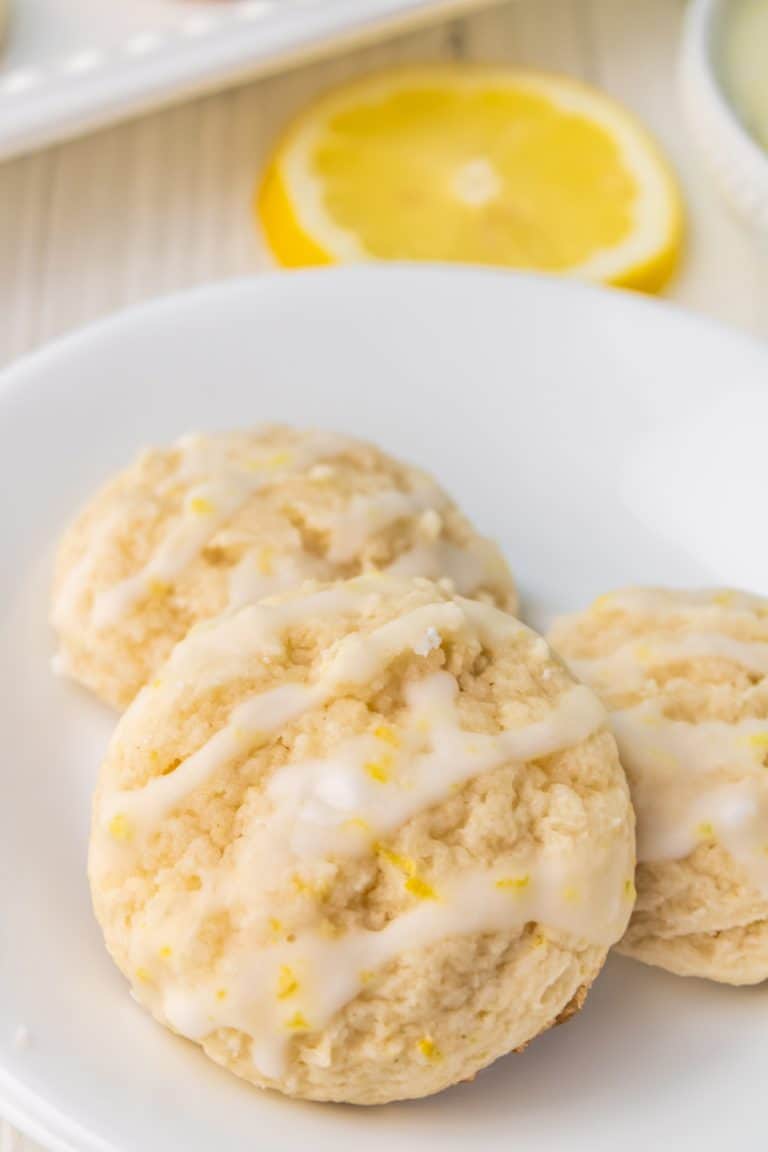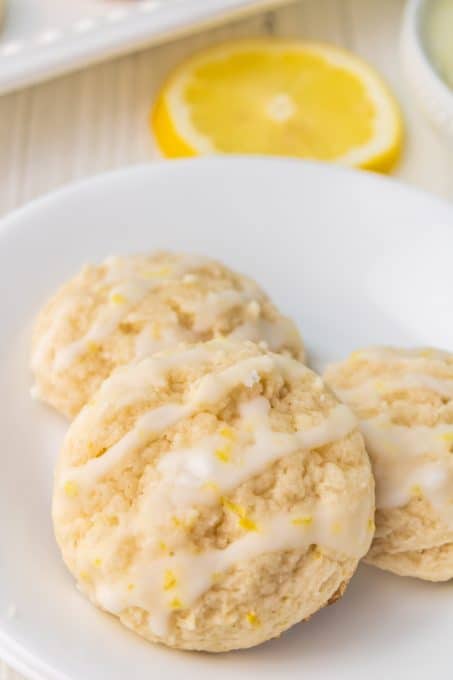 If you're looking for a soft lemon cookie recipe, this is the one. These cookies bake up with the perfect soft crumb and zesty citrus in every bite.
Like a good lemonade, the best lemon cookies strike a balance between sweetness and tartness. These cookies do all of that and more!
Made with real lemon for a fresh flavor.
Soft and chewy with crinkly edges.
Topped with a fresh lemon glaze.
Freezer friendly recipe!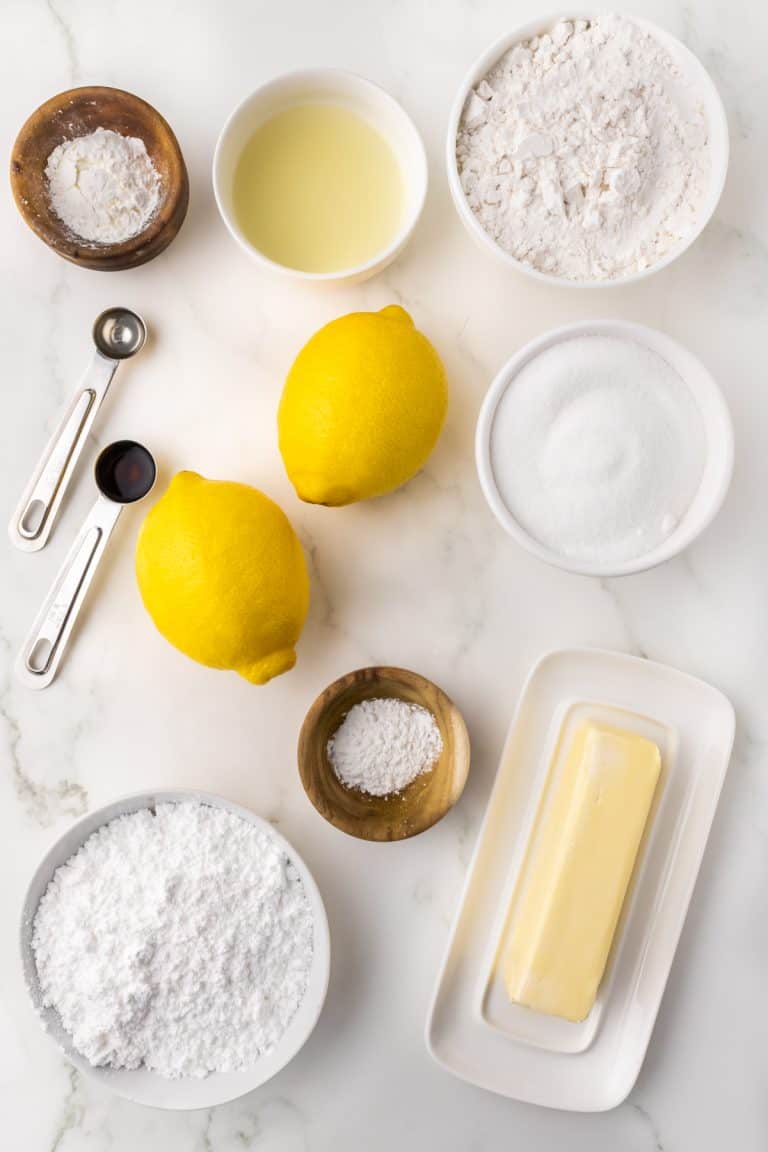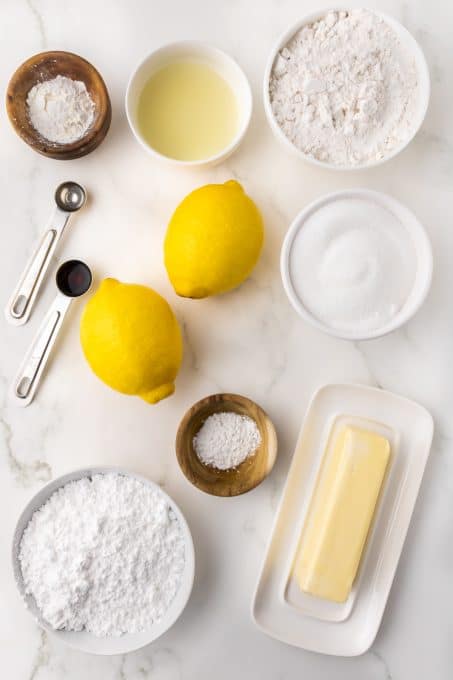 What do I need to make soft, chewy lemon cookies?
To make these lemon crinkle cookies, start by gathering these simple ingredients.
Butter – I used salted butter for a rich flavor but you can use unsalted butter.
Granulated sugar – for sweetening the cookies.
Vanilla extract – use a good quality vanilla for best taste.
Lemon extract – the highly concentrated lemon essence gives the lemon cookies a powerful punch!
Lemon juice and fresh lemon zest – for a citrusy aroma and fresh pop.
Flour – I used all purpose.
Baking powder – to leaven the cookies.
Cornstarch – Makes the cookies softer and chewier than just using flour alone.
For the icing, you will also need powdered sugar, along with a little extra lemon juice and zest. Between the lemon cookie dough and the icing, I used the zest and juice from full two fresh lemons.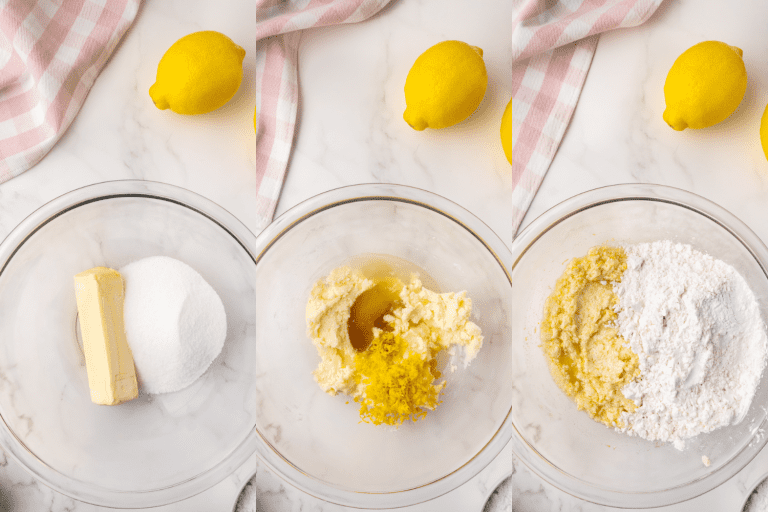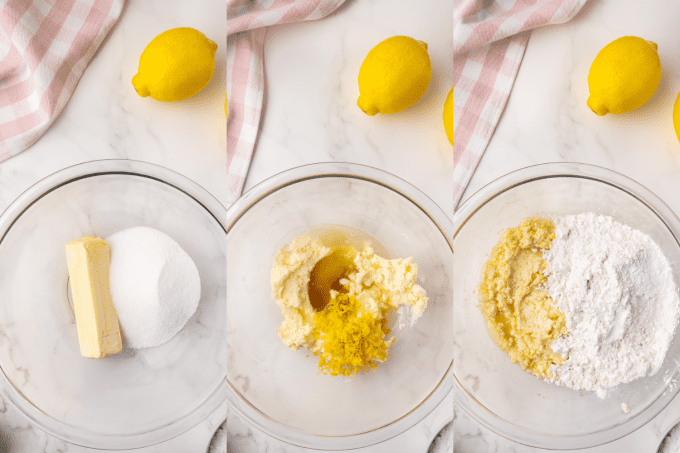 How to Make Iced Lemon Cookies
Before you start, preheat your oven and line a cookie sheet with parchment paper.
STEP 1: Make the dough.
In the large bowl of a stand mixer, or using a hand mixer, cream the butter and sugar and wet ingredients, followed by the dry ingredients.
STEP 2: Bake.
Using a 2-tablespoon cookie scoop, drop dough onto your prepared baking sheet. I spaced mine 2 inches apart which was perfect. Bake for about 10 minutes, or until the bottoms start to turn golden brown. Place on a wire rack to cool while you make the glaze.
STEP 3. Make the icing.
Whisk together your powdered sugar and lemon zest in a small bowl. Add the lemon juice, 1 tablespoon at a time, until the icing reaches a pourable consistency.
You can add more or less lemon juice depending on how thin or thick you like the icing. Mine resembled a glaze; thin enough to drizzle over the cookies and add moisture, but not so thin that it makes them soggy.
STEP 4. Ice the cookies.
Drizzle the lemon icing over the top of the cookies before serving. If you prefer, you can dip the tops of the lemon cookies into the icing instead.
I recommend letting the icing "set" for about 5 – 10 minutes before eating the cookies. Just can't wait? Go ahead and dig in right away! The icing will be more sticky and messy, but that's half the fun!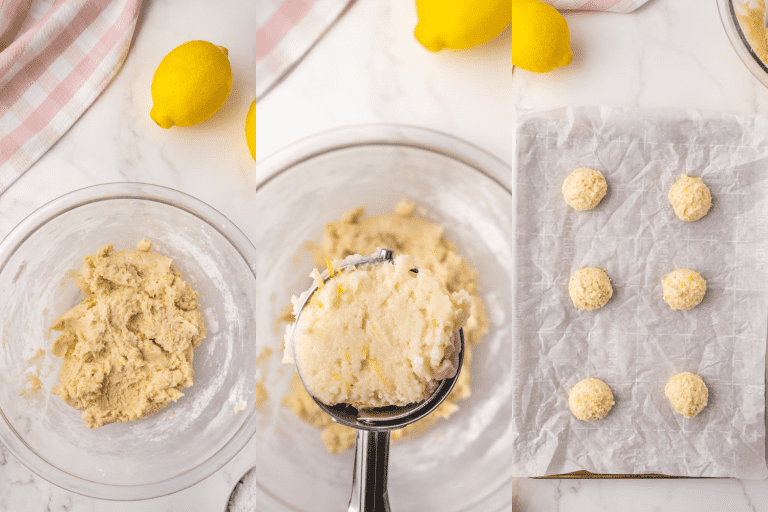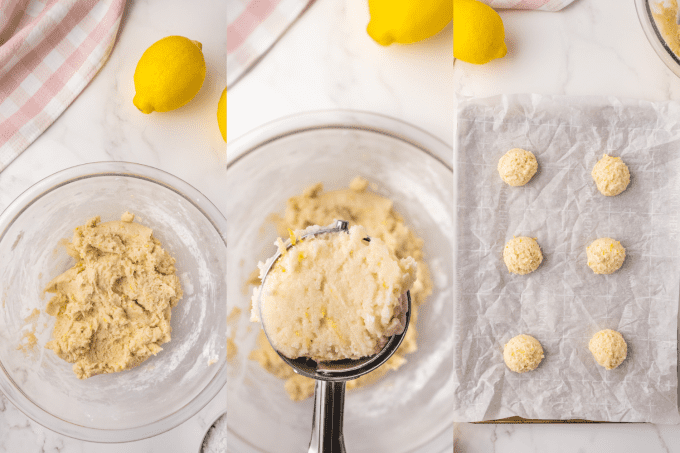 Recipe FAQs
How do I zest and juice lemons?
Zest your lemons before juicing them. You can use a handheld zesting tool, like this one that I use or any grater with holes on the smaller side for this. Hold the unpeeled lemon against the grating tool, slide it down the grater to remove the thin colorful part of the peel. (This is the zest.)
After zesting, the lemon should yield its juice more easily. You can cut your lemon in half and squeeze out the juice by hand, but for best results (and most juice) use a citrus juicer. No need to buy a fancy electric juicer — the inexpensive manual ones work just as well!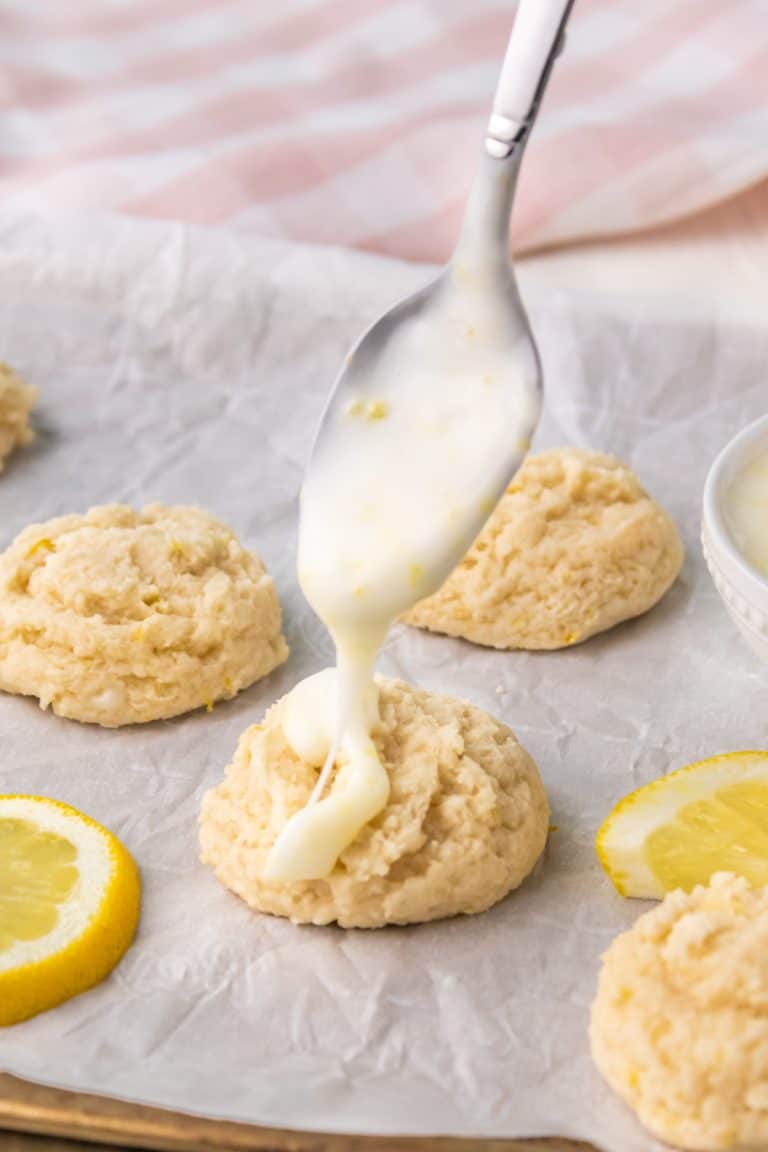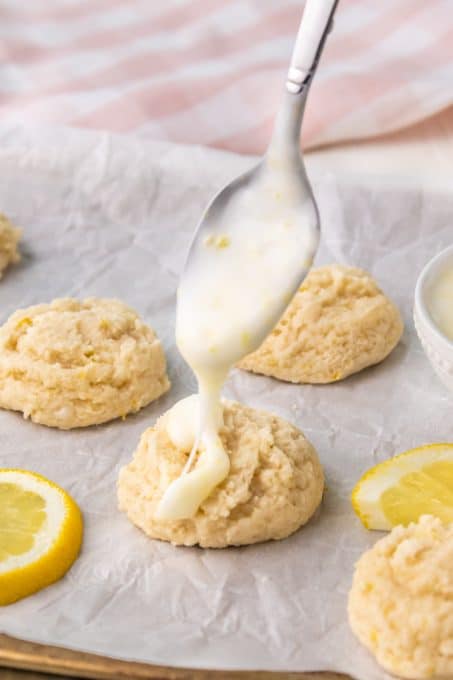 How do I store these lemon glazed cookies?
Store lemon cookies with icing in an airtight container at room temperature. They stay fresh and delicious for up to 5 days.
You can also freeze these for longer storage! Just pop them into gallon sized freezer bags or another freezer-safe container with a sheet of wax paper between layers of cookies. They hold up well in the freezer for 3 – 4 months.
Thaw lemon crinkle cookies on the counter or in the refrigerator before enjoying.
Can I use lemon juice instead of lemon extract?
You can, but the cookies will not have anywhere near the same amount of lemony flavor. Juice is much less concentrated than the lemon extract, resulting in a more mild citrus flavor. I strongly recommend buying a bottle of lemon extract for this recipe.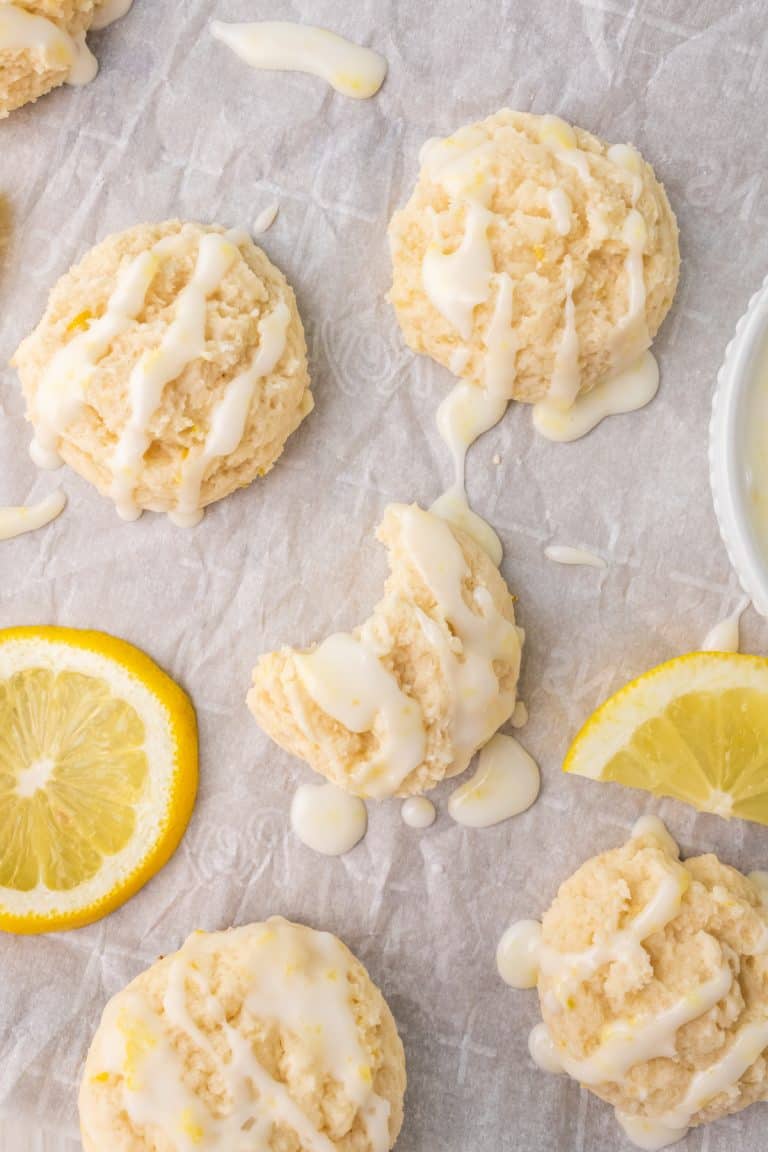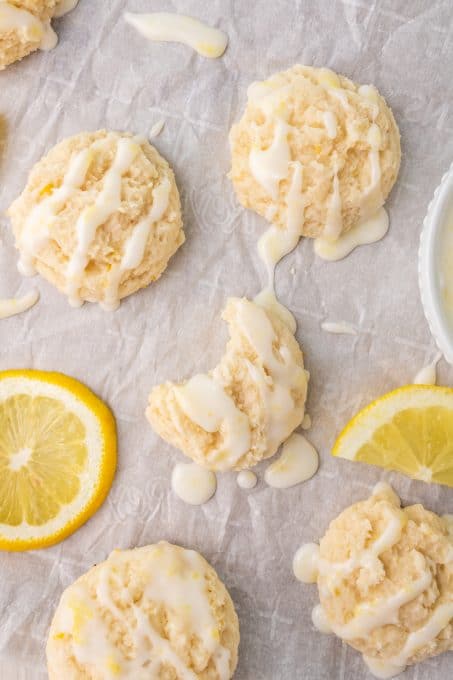 Lemon Recipes
Bonus: once you have lemon extract in your pantry you can use it to make so many other delicious lemon desserts and baked goods, like this Lemon Vanilla Pound Cake!
The recipe I'm sharing today is entirely from scratch. This Lemon Cake Mix Cookie recipe uses a boxed cake mix for convenience and also creates soft lemon cookies with the perfect zesty sweetness.
The flavor reminds me so much of Lemon Bars, one of my go-to potluck desserts! Add a cheesecake twist to classic lemon bars with a pan of these Lemon Dream Bars next time you're craving a cold lemony treat.
If you're looking for a good lemon cake recipe, I can't recommend this Lemon Pudding Cake enough! My Lemon Ricotta Pound Cake is a different style of cake, with an added tang of ricotta cheese, and every bit as delicious.
Getting out of bed is easier when a batch of freshly baked Lemon Poppy Seed Scones or Lemon Zucchini Muffins are waiting for you! And on those days when you have time to indulge in a luxurious brunch, Lemon Crepes are the way to go!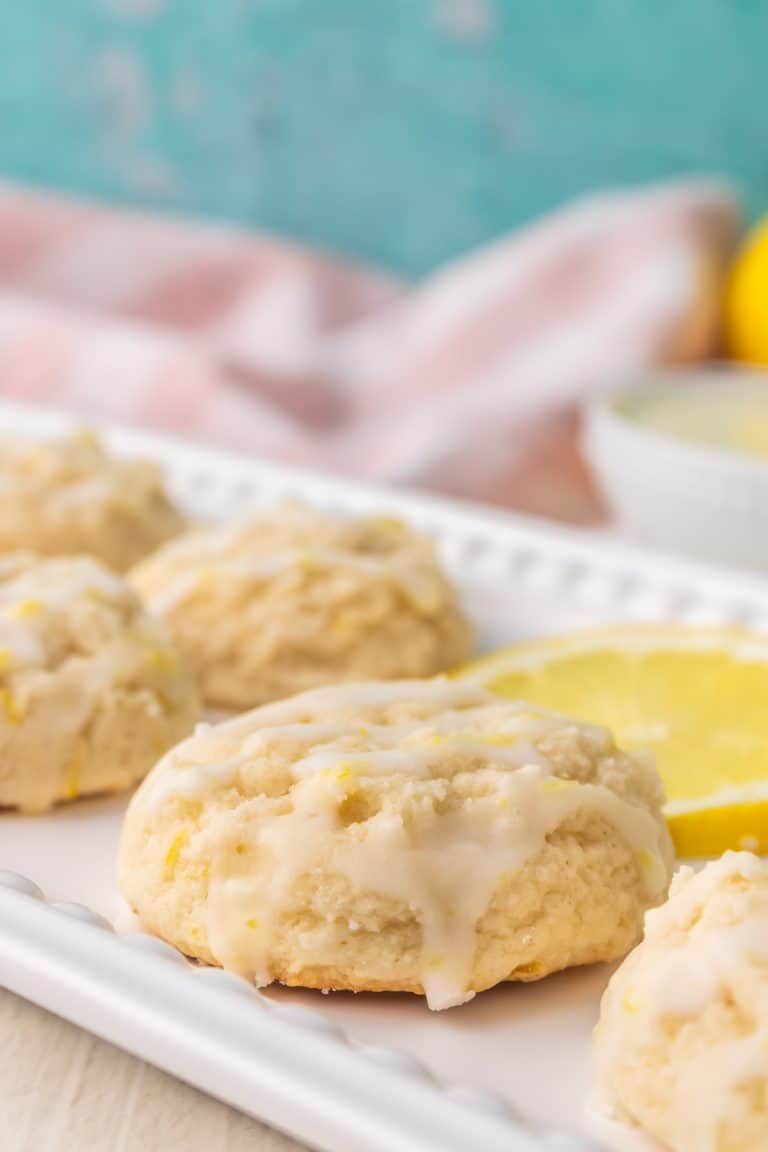 Cookie Recipes
Even a quick glance around this blog is enough to tell you: We love cookies around here. Check out these other easy, flavorful and creative cookie ideas to inspire your next baking day!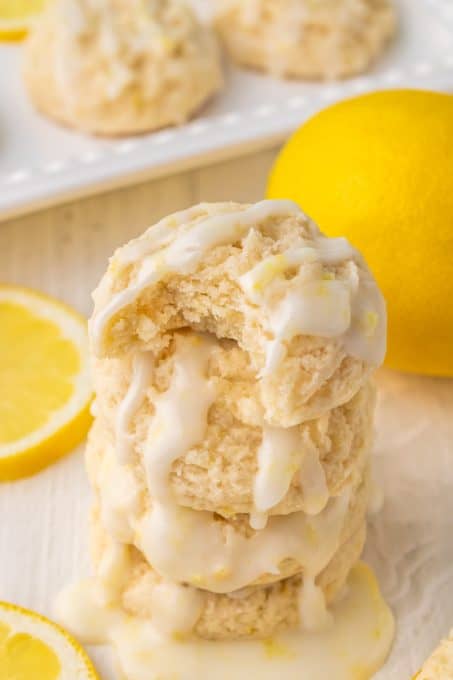 These soft sugar cookies with a bold lemon flavor are the perfect treat for Spring!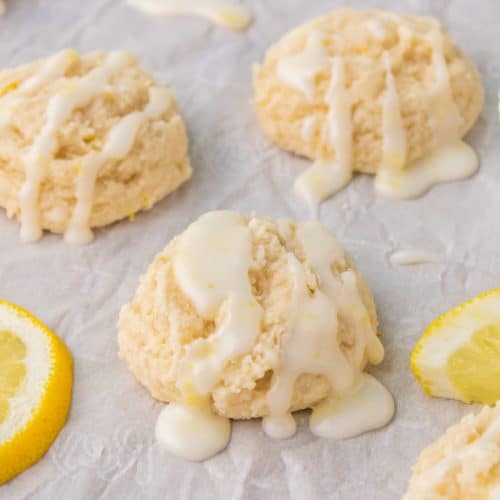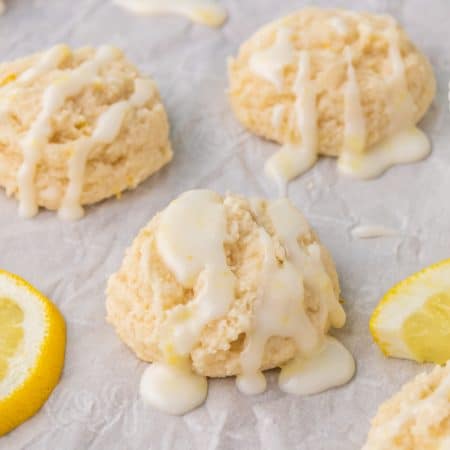 These lemon cookies are bursting with bright summertime! They're soft and sweet, with just the right amount of tartness and lemon icing on top.
Ingredients
½ cup butter
¾ cup granulated sugar
1 tsp vanilla extract
½ tsp lemon extract
2 tbsp lemon juice
2 tbsp lemon zest
2 cups all purpose flour
1 ½ tsp baking powder
1 tbsp cornstarch
Icing
1 cup powdered sugar
1-2 tbsp lemon juice
1 ½ tsp lemon zest
Instructions
Preheat your oven to 350° F. Line a cookie sheet with parchment paper.

In a large mixing bowl, cream together the butter and sugar. Stir in the vanilla and lemon extracts, lemon juice and zest.

Add the flour, baking powder and cornstarch and mix until a dough forms.

Use a 2 tablespoon cookie sheet to scoop dough onto the baking sheet. Bake for 10 – 12 minutes or until the bottoms of the cookies are lightly browned.

Meanwhile, make the icing. In a small or medium bowl, whisk together the powdered sugar, lemon zest and 1 tablespoon of lemon juice. Continue adding lemon juice a little bit at a time until your icing is thin enough to spread.

Let baked cookies cool for a few minutes. Spread a thin layer of icing on each cookie. Serve and enjoy!
Notes
The dough will be thick and tough to stir once formed, similar to a cut out sugar cookie dough. 
These cookies only spread slightly. Leave a little bit of space between cookies on the baking sheet. 
Nutrition
Calories: 177kcal | Carbohydrates: 30g | Protein: 2g | Fat: 6g | Saturated Fat: 4g | Polyunsaturated Fat: 0.3g | Monounsaturated Fat: 2g | Trans Fat: 0.2g | Cholesterol: 15mg | Sodium: 47mg | Potassium: 61mg | Fiber: 1g | Sugar: 17g | Vitamin A: 178IU | Vitamin C: 2mg | Calcium: 22mg | Iron: 1mg
Did you make this recipe?
Share it with me on Instagram and make sure to follow me on Pinterest for more recipes.
Reader Interactions