Copycat Chick-fil-A® Frosted Lemonade – a blend of lemonade and vanilla ice cream. This ice cold treat will be perfect for a hot summer's day and tastes like the one you get at the popular chicken restaurant.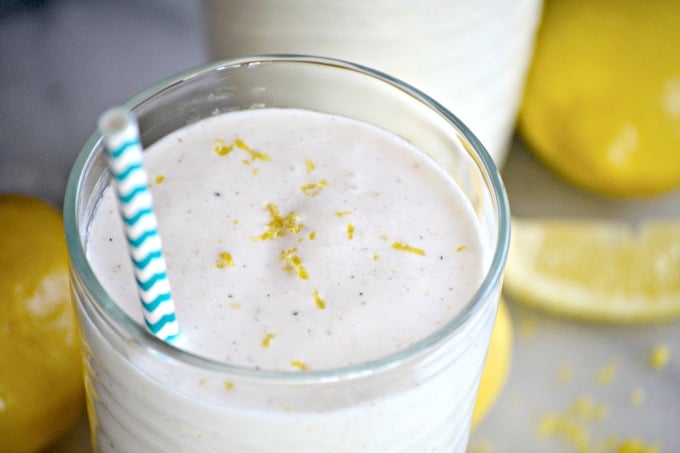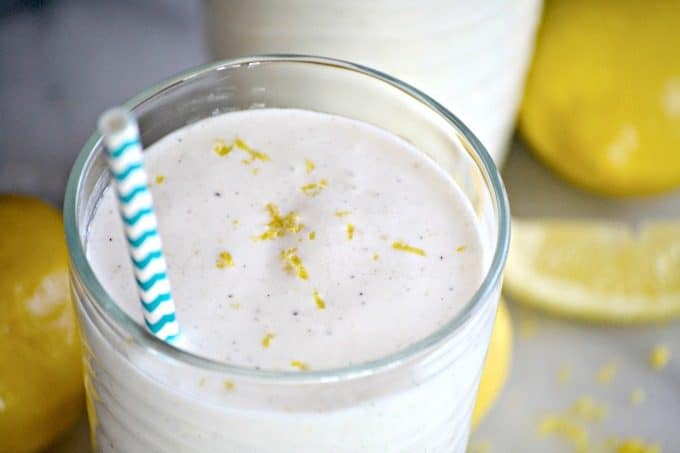 I'm in love with Chick-fil-A.
Seriously.
I cannot get enough of that place. The closest one is about 20 minutes away and it's a good thing it isn't closer because I'd be there like every. other. day.
Seriously.
The chicken. The Chick-fil-A sauce. The Frosted Lemonade. And NOW, I see that they have a Frosted Coffee.
Someone catch me as I pass out!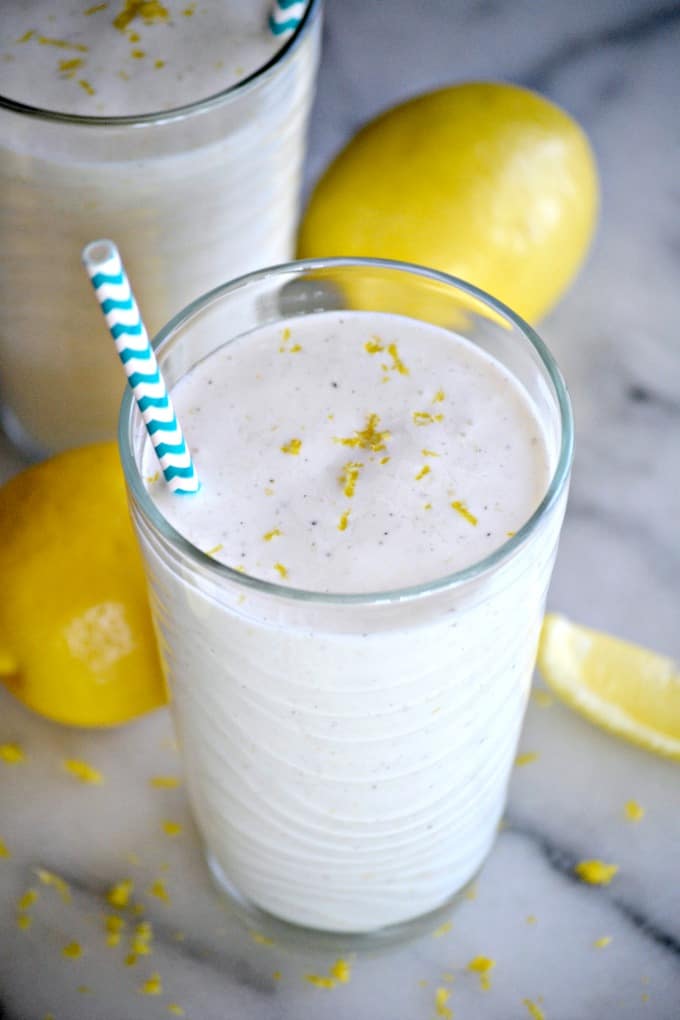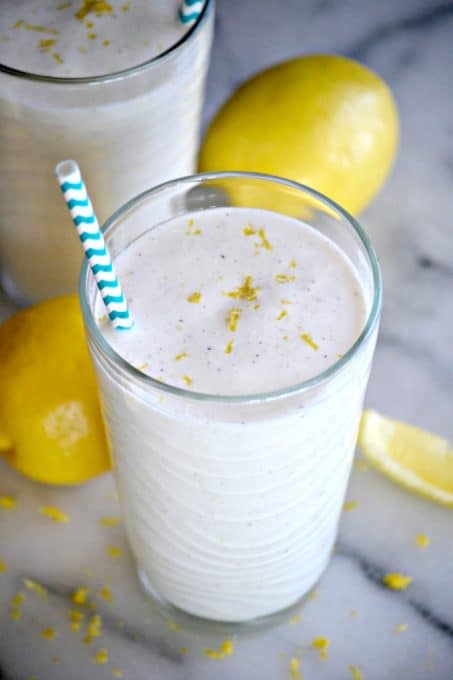 Fortunately, my daughter had the genius idea that we should recreate the drink that we both love so much. MAN, do I love her!
Our version is so good and definitely satisfies any urge to drive down there for one. Now I just have to make their chicken….and that Frosted Coffee once I try that this week. Must make a special "field trip". 😉
I have to tell you that we tried different combinations of ice cream and lemonade and found that the Breyers Natural Vanilla and Newman's Own Virgin Lemonade came closest to what we'd had at Chick-fil-A. If you can't find either of those, you'll want a lemonade that will be a bit more on the tart side rather than sweet.  You can also make your own at home, like this Fresh Strawberry Lemonade. Of course, you'll omit the strawberries, and I'd use just 1 cup of granulated sugar instead of the 1 1/2 called for.
For the ice cream, use one that is straight up vanilla or vanilla bean, not a French vanilla.
Also, feel free to add more fresh lemon juice and lemon zest for a little more zing!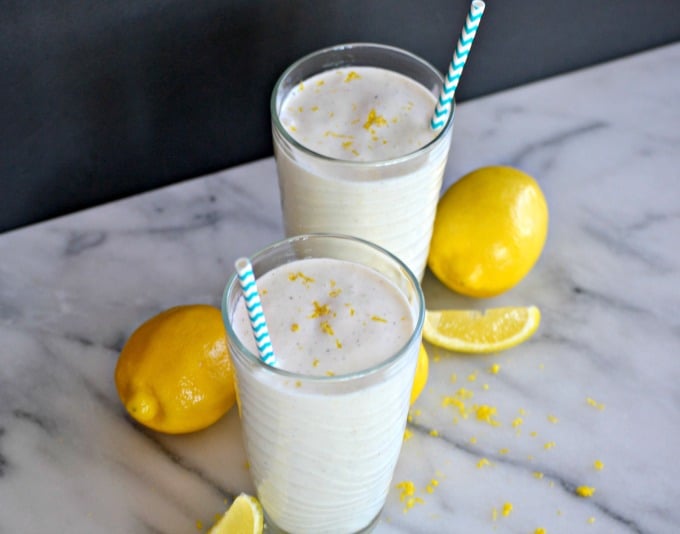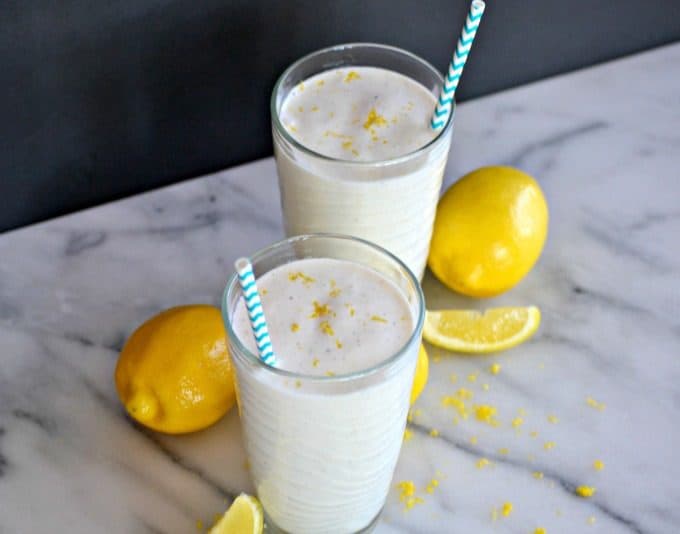 Frosted Lemonade
Ingredients
3

cups

Breyers Natural Vanilla Ice Cream

1 1/2

cups

Newman's Own Virgin Lemonade

1

tablespoon

fresh lemon juice

zest of 1 lemon
Instructions
In a blender combine all ingredients and blend until smooth and well combined.

Serve.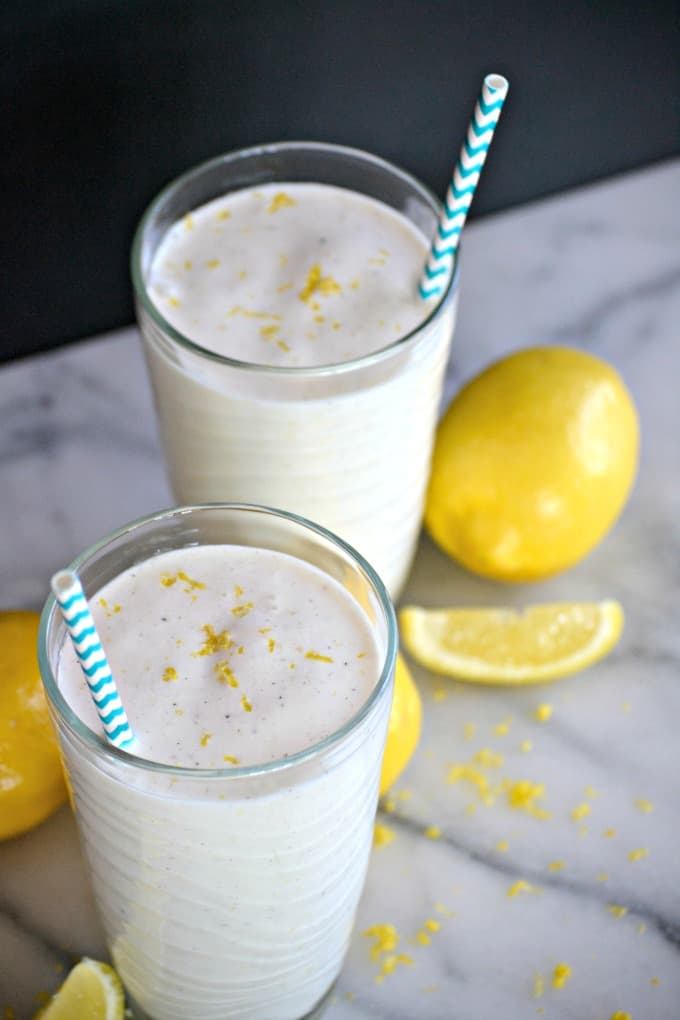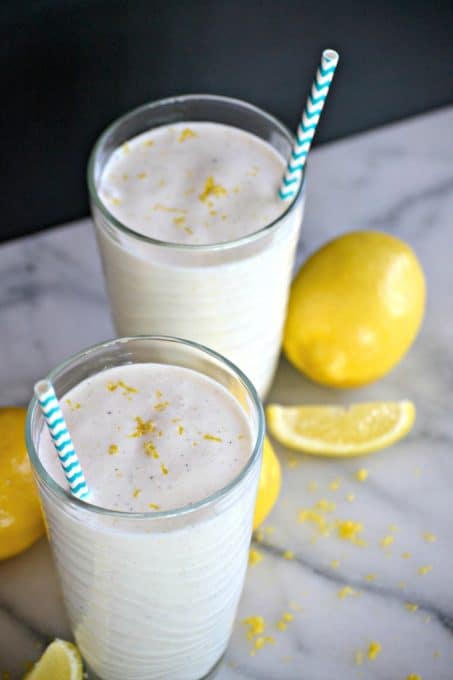 You can bet we'll be enjoying this throughout the summer here in Phoenix and I hope you do as well!
If you like this Frosted Lemonade, stay cool with these refreshing summer treats…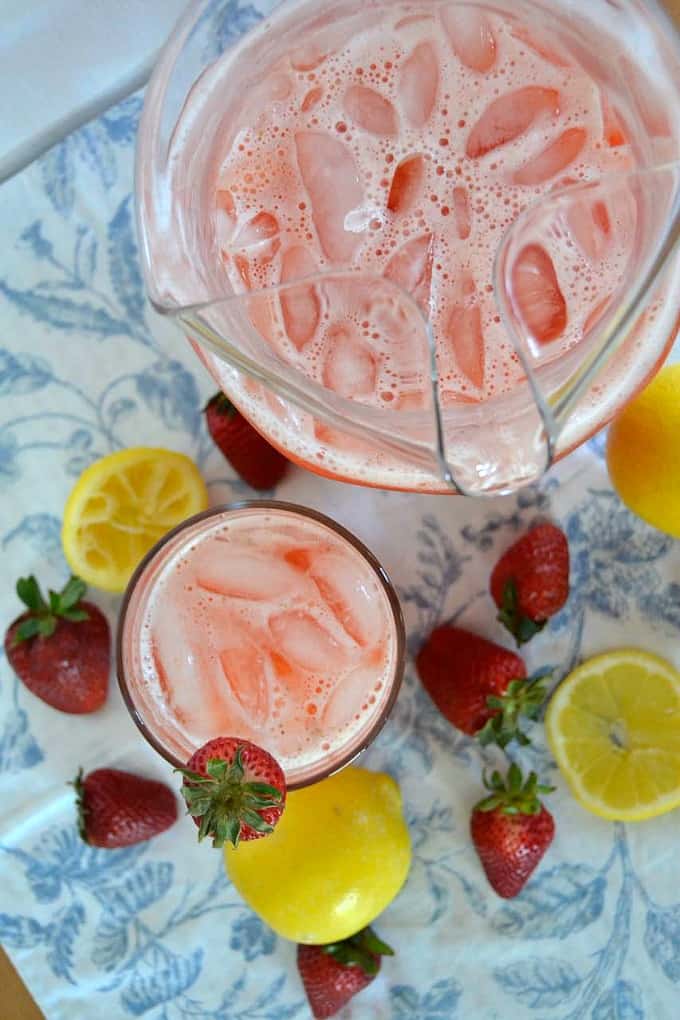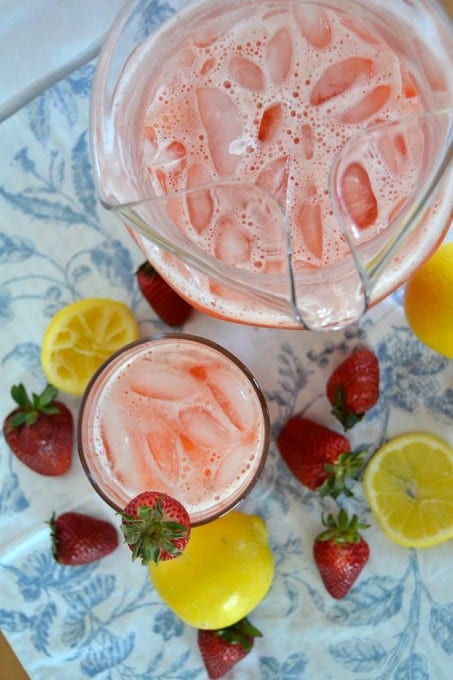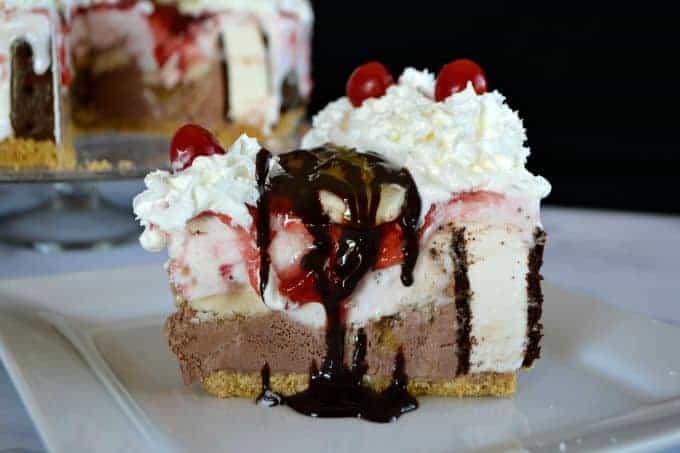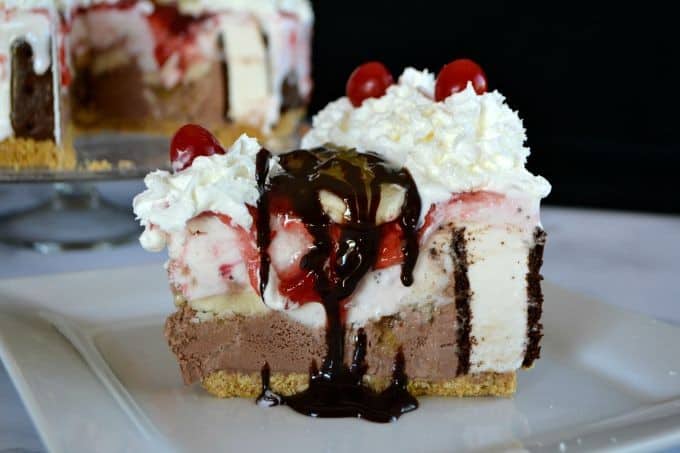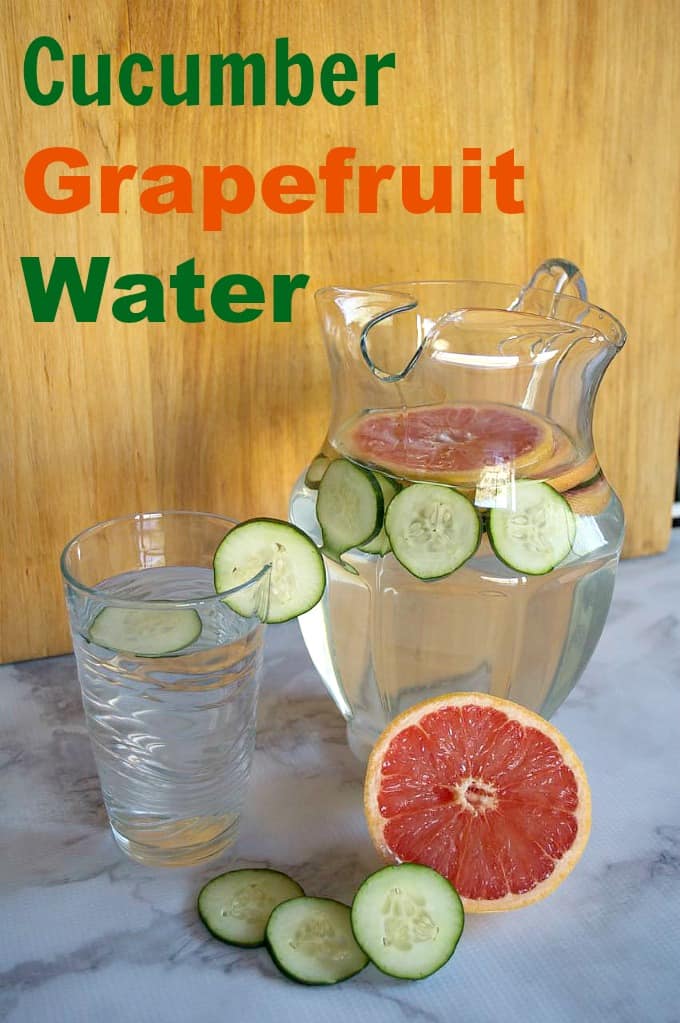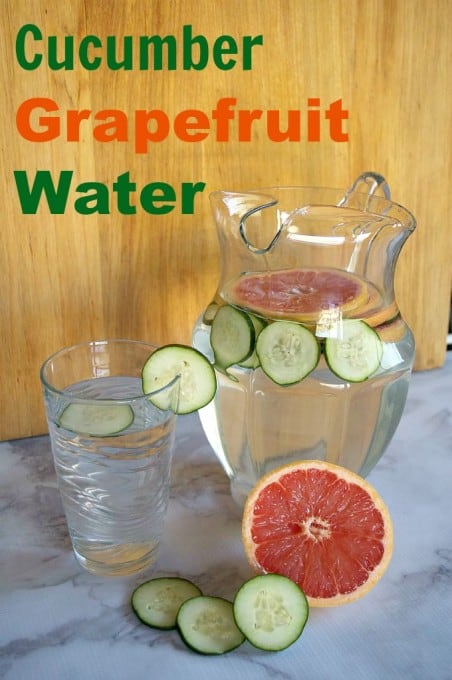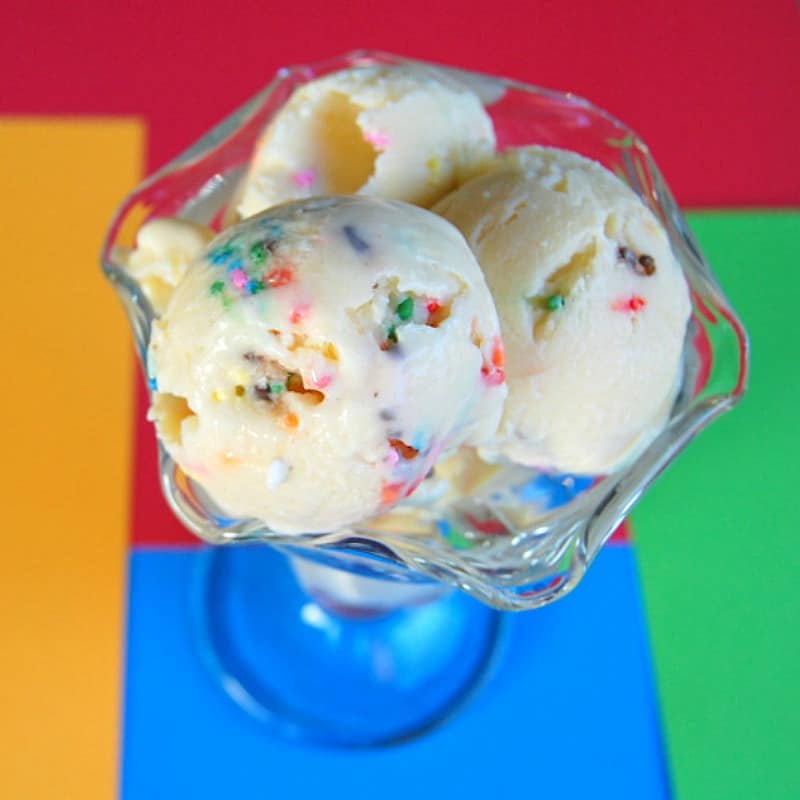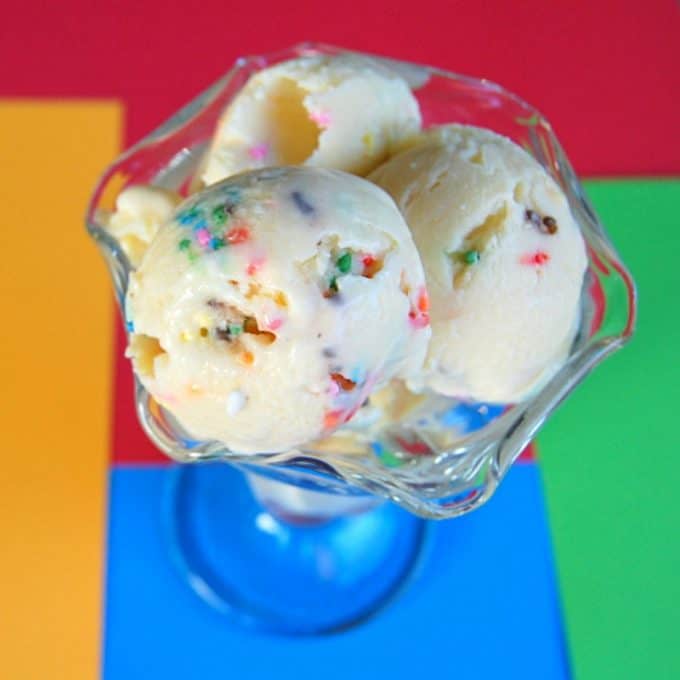 If you like this Frosted Lemonade, try these lemonades from other bloggers…
Frozen Strawberry Lemonade from I Heart Naptime
Frozen Mango Lemonade from Simply Designing
Frozen Lemonade Pie from Love Bakes Good Cakes
Peach Lemonade Slush from That's What Che Said
Frozen Blue Raspberry Lemonade from The Smoothies 101
I give you BIG baking hugs and muffins!