Make this Frozen Bahama Mama and you'll feel like you're in the tropics. With a combination of grenadine, orange juice, pineapple juice, dark rum, coconut flavored rum, lime juice, and ice, it's the perfect way to cool off. Plus, it's the next best thing to being there!
This delicious drink is just one of the many you can enjoy while on your Caribbean cruise with Princess Cruises.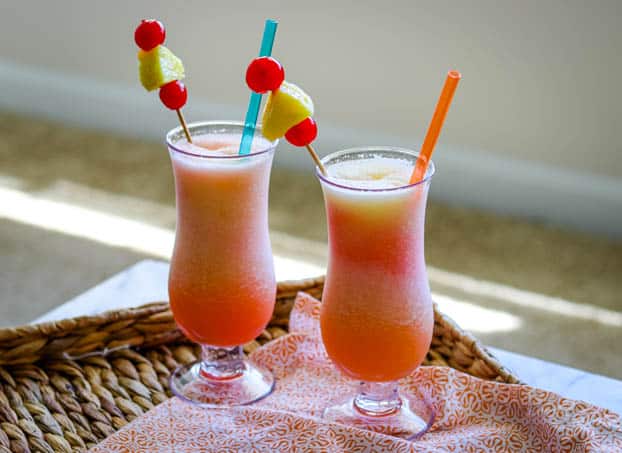 There's nothing like a tasty frozen cocktail to cool you off poolside.
I am proud to be partnering with Princess Cruises to bring you this sponsored post. As always, all opinions are 100% my own.
*This post contains an affiliate link(s).
Whether you're at home and want to make this Frozen Bahama Mama drink yourself or have it delivered to you by the pool while you're cruising the Caribbean with Princess Cruises.
Wait, did I just say they would deliver your drink to you while on a Princess Cruises trip?!
Oh, yes I did!
See when you book a MedallionClass cruise with Princess and you wear your complimentary Ocean Medallion, you can have food, drinks and more delivered right to you anywhere on the ship!
No more having to get up and stand in line. Just order what you'd like from the app and your server will bring it to you in a matter of minutes.
Pretty nice, right?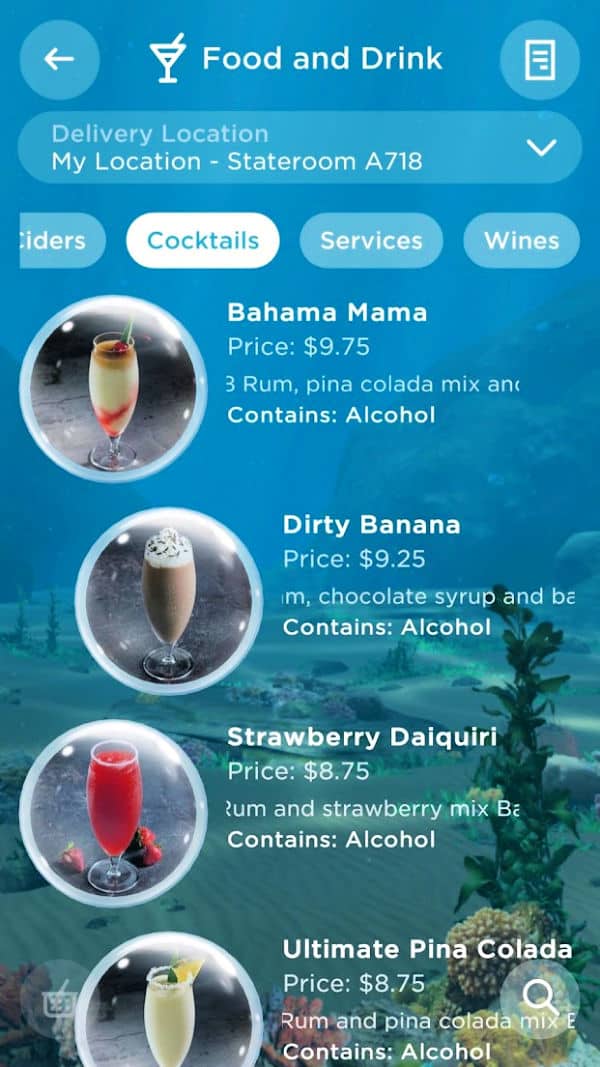 SAVE THIS FROZEN BAHAMA MAMA RECIPE TO YOUR FAVORITE PINTEREST BOARD!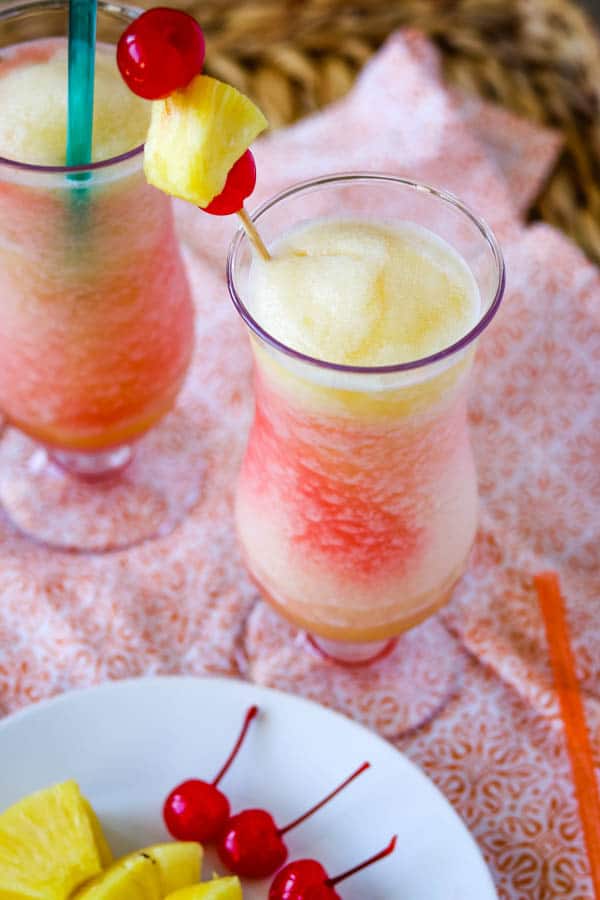 Drinking Frozen Bahama Mama cocktails poolside is just one of the many things I did on my cruise with Princess this past April. I loved how pampered we were using our Ocean Medallions and how we were able to visit different countries.
Our Western Caribbean cruise was a 7-day trip with four ports and two sailing days.
We departed out of Ft. Lauderdale, FL and then had a day at sea.
Sea days are fun because you can hang out with family or friends you're cruising with, explore the ship, and take part in different activities that are offered. Daily trivia is one of our favorites!
Also, days at sea are great days to take advantage of the Lotus Spa services, like a massage or pedicure since you're going to be dipping your toes in the water quite a bit over the course of the trip.
You can also visit the Sanctuary which is a spa-like retreat area on the ship just for adults where you can completely relax and be waited on.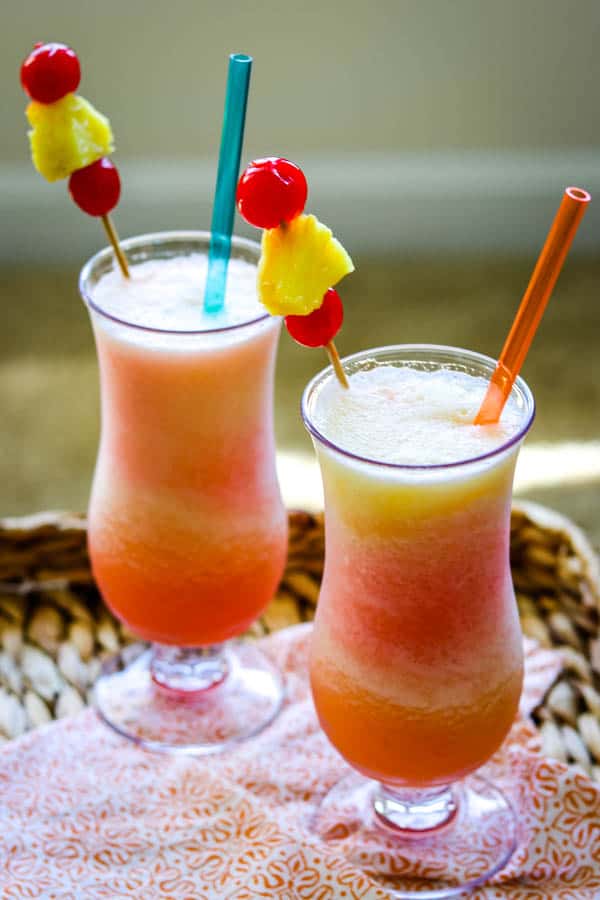 Days that you're not at sea are for exploring ports through various shore excursions.
Like we did on ours when we went to Belize.
In fact, my daughter, Emma and I went zip lining on the same exact day that I'd done it with my daughter, Alex during our Panama Canal Cruise two years earlier. Weird, right? But super cool!
Here we are in our helmets and harnesses all ready to fly through the trees!
Pictured in the back row are Layne from Spaceships and Laserbeams and Steve. In the 2nd row is Sandra from Dash of Sanity, and my daughter, Emma. In the front row is Sandra's daughter, Jojo, me, Erin from Dinners, Dishes and Desserts, and Jessica.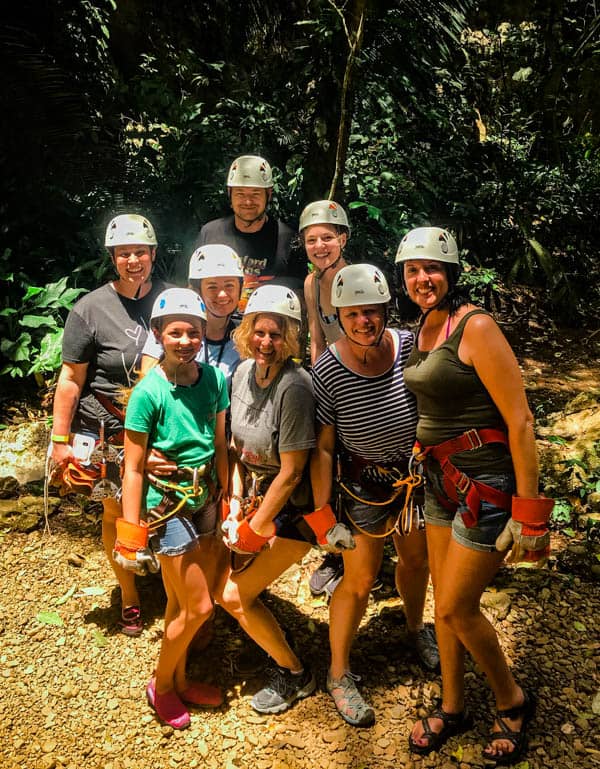 After having so much fun zip lining we were served a delicious lunch of chicken, dirty rice and coleslaw.
Then we changed into our bathing suits to go cave tubing!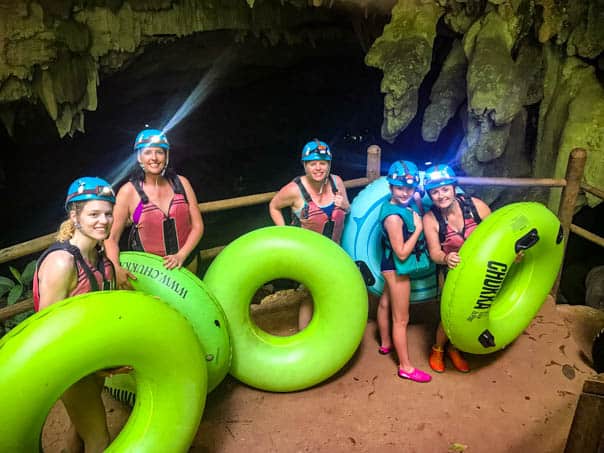 The caves were seriously "UnBelizable!" as our tour guide, Big Bruce was heard saying throughout the day.
There was a cool river which flowed gently through the cave and we could see stalagmites and stalactites throughout.
You can see some of the people with headlamps floating on the tubes in the water below.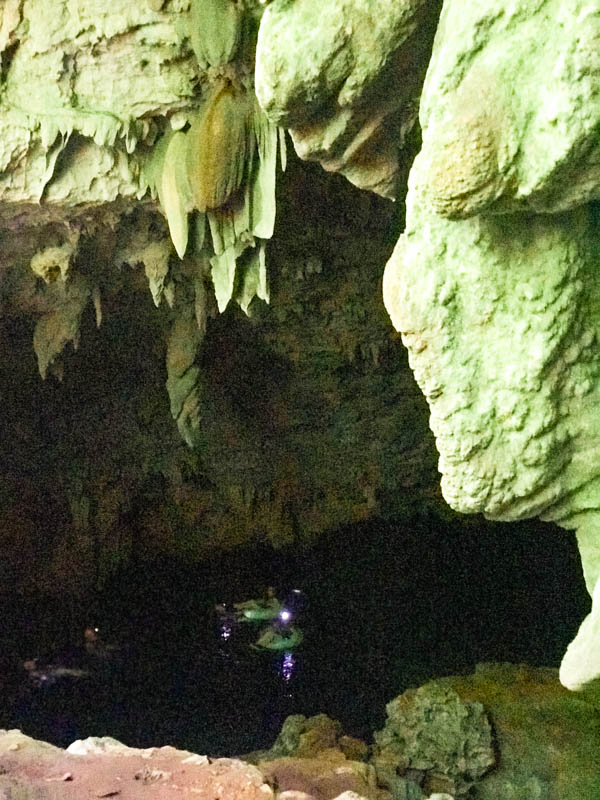 The stalagmites and stalactites were fascinating and some were HUGE!
Both are pointy formations found in limestone caves. When water flows into the ground and down into the cave, it dissolves a mineral called calcite which is a major component of limestone.
As the calcite drips from the top of the cave a stalactite is formed. You can remember that a stalactite comes from the Ceiling because of the C in the word.
This one was stunning because it sparkled so brilliantly when the light hit it just so.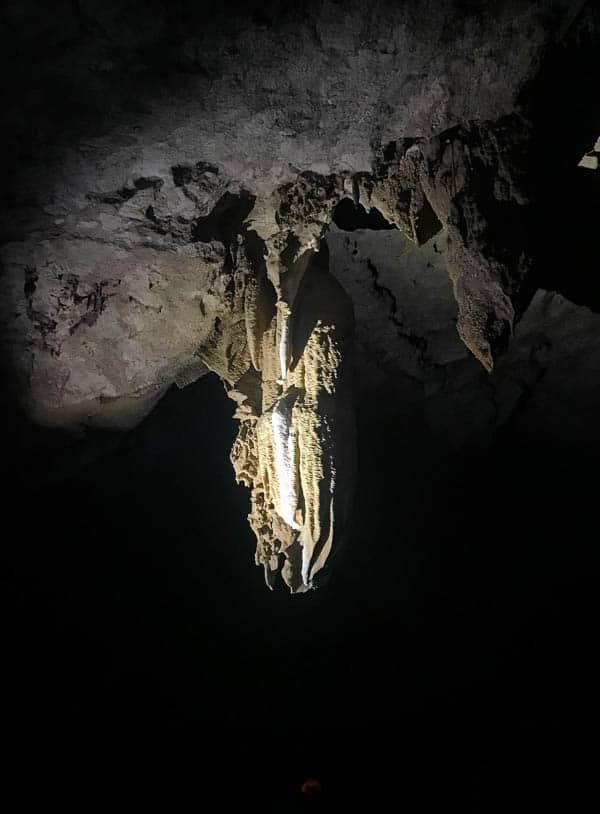 As the calcite dips from the end of the stalactite, it begins to form a pile on the floor. Gradually it builds up to form a stalagmite. Again, easy to remember because of the G as this one is formed on the Ground.
Nature sure is amazing, isn't it? These formations just absolutely fascinated me.
It was seriously one of the best excursions I've been on with Princess.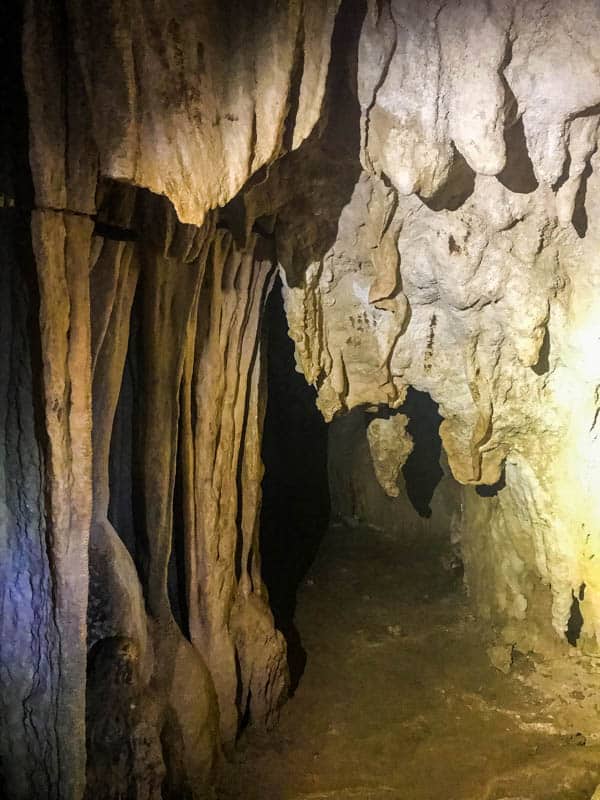 Here's Sandra's daughter, Jojo looking up at the "frozen waterfall".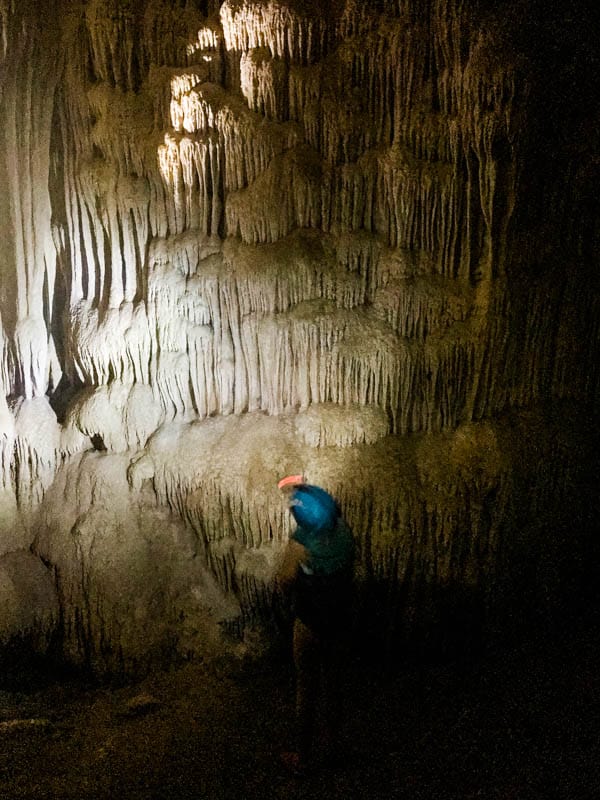 Just amazing that Mother Nature creates such beautiful and breathtaking things and that we're so fortunate to witness them.
Some interesting facts we learned about Belize –
Christianity, with the largest denomination being Roman Catholicism, is a key part of education as there are churches in the same yard as the schools.
Belize is the only English-language speaking country in Central America.
They export sugar cane, bananas, and citrus in frozen concentrate to Florida.
It is a small country in Central America, about the size of Massachusetts.
The population is slightly under 400k because the land is mostly vegetation
A favorite saying, "You better Belize it because it's unbelizable!"
Needless to say, when we returned the the Caribbean Princess, I was in the mood once again for a Bahama Mama tropical smoothie. And yes, I wanted the rum in it, too.
I knew though once our cruise was over that I was going to be missing them, so I figured why not make them at home.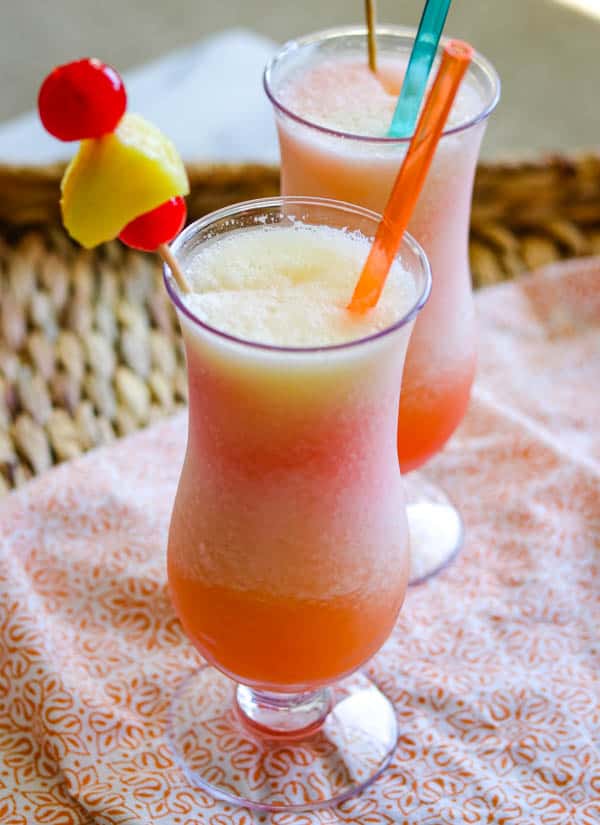 What's in a Frozen Bahama Mama –
Rum. It's a tropical drink, after all and what better alcohol to take you to the Caribbean than rum. For this you'll use two different rums, a dark one and a coconut rum.
Juices. You'll need both orange juice and pineapple. It's a great juice combination.
I added a bit of lime juice because I like the extra flavor, but it's not a necessary ingredient and can be omitted.
Grenadine. It will add a touch of sweetness and a fun bit of color.
Most important if you're going to be making a Frozen Bahama Mama is the ice. If you don't want it frozen, leave it out and just use a drink shaker to make it.
And, to make it a bit more festive, add some sticks with fresh pineapple and maraschino cherries.
You can even add a cute little umbrella, too!
How to Make a Frozen Bahama Mama –
Use a dark rum. It will give you just a bit more flavor than a white rum.
Instead of combining the grenadine in with all of the other ingredients, pour a little bit into the bottom of each glass. This will prevent the whole drink from turning pink and instead you'll have the two different colors.
Use a blender. This is the one I have.
With the massive campaign to reduce and/or omit plastic drinking straws, I purchased some colorful reusable ones. They're fun, festive and will you'll be helping to save the environment in the process. Score!
Looking for some more great recipes inspired by our Western Caribbean Cruise?
Check out these Chocolate Raspberry TurnoversChocolate Raspberry Turnovers from Dash of Sanity. Chocolate and fruit is always a treat, but eating it with breakfast just takes it to a whole new level!
Love pineapple? Then this Pineapple Dream DessertPineapple Dream Dessert from Spaceships and Laserbeams is for you. Light and airy, each bite will surely transport you to the Caribbean.
Want to read more about Belize and the beachesBelize and the beaches, take a look at Chelsea's post over at Truelane. You love the pictures of those white sandy beaches and crystal blue water.
Does a Bahama Mama have to be frozen?
No, it doesn't. It tastes just as delicious when it's poured over ice.
What are the ingredients of a Bahama Mama?
Grenadine syrup
Orange juice
Pineapple juice
Dark rum
Coconut flavored rum
Juice of half a lime
Ice if you want it to be a frozen drink
What do I need to make a Frozen Bahama Mama?
Use a Blender to make the best Frozen Bahama Mama.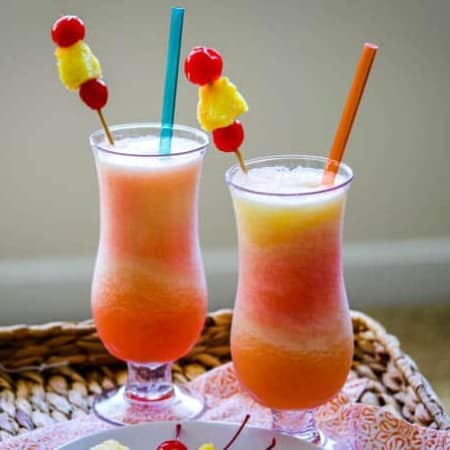 Make this Frozen Bahama Mama at home and you'll feel like you're in the tropics. It's the next best thing to being there and the perfect way to cool off.
Ingredients
splash grenadine syrup
2 ounces orange juice
2 ounces pineapple juice
1 ounce dark rum
1 ounce coconut flavored rum
juice half a lime
1 cup ice
fresh pineapple pieces for serving
maraschino cherries for serving
Instructions
Prepare two glasses by pouring a splash of grenadine into each.

Place the remaining ingredients - orange juice, pineapple juice, dark rum, coconut rum, lime juice and ice into a blender.

Blend until smooth and slushy.

Gently pour into the prepared glasses and garnish with fresh pineapple and cherries.
Nutrition
Serving: 1g | Calories: 93kcal | Carbohydrates: 7g | Protein: 1g | Fat: 1g | Saturated Fat: 1g | Sodium: 1mg | Potassium: 94mg | Sugar: 5g | Vitamin A: 55IU | Vitamin C: 17mg
Did you make this recipe?
Share it with me on Instagram and make sure to follow me on Pinterest for more recipes.
If you like this Frozen Bahama Mama recipe, take a look at these recipes that have been inspired by my past cruises with Princess…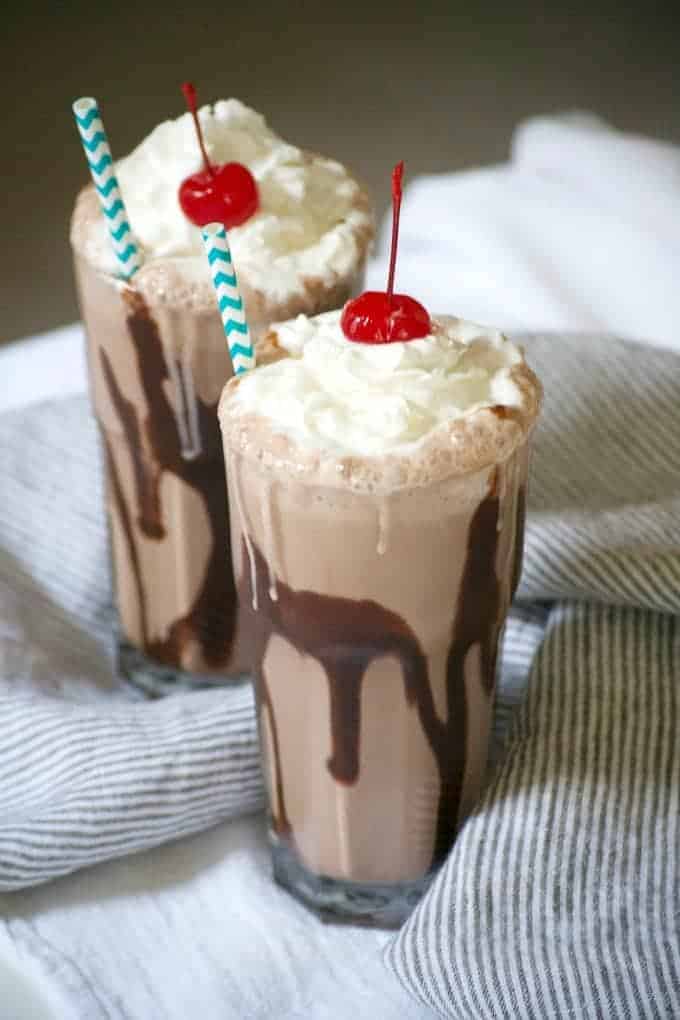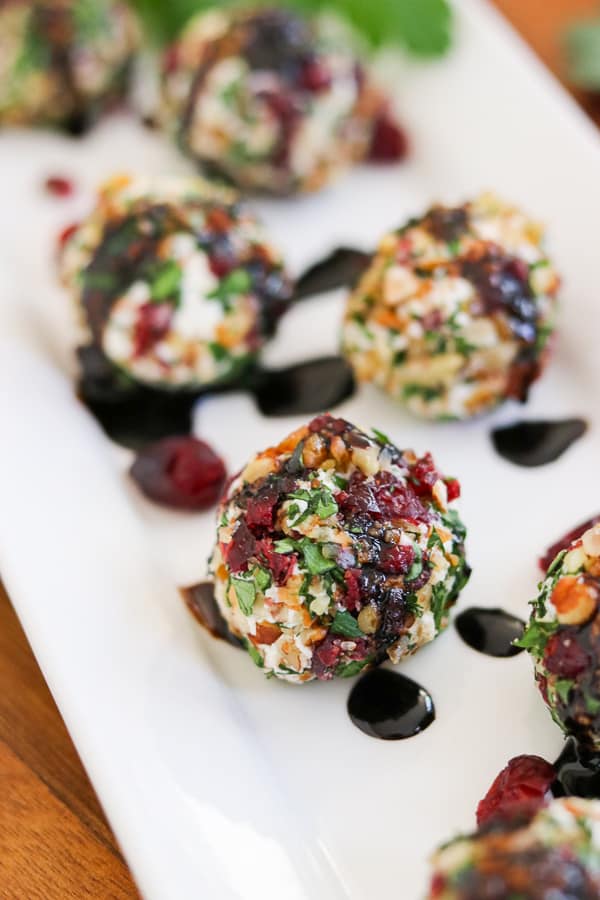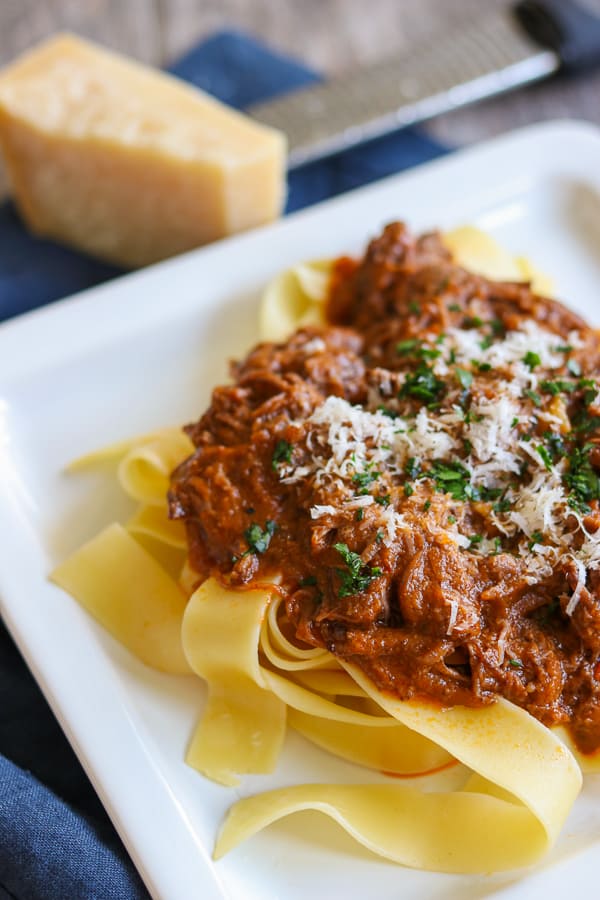 *We are a participant in the Amazon Services LLC Associates Program, an affiliate advertising program designed to provide a means for us to earn fees by linking to Amazon.com and affiliated sites.
These are links that can take you to a product (or products) that I recommend. I do receive a portion of the sales or credit for my future purchases from any items purchased through those links. Your purchases encourage my baking, cooking and butter habit, and contribute to the life of this blog. I thank you so very much for your support. Let's keep having fun in the kitchen!!
Reader Interactions