Fresh Strawberry Lemonade – fresh strawberries and lemons make for the perfect balance of sweet and tart. It will be a great refreshing drink for summer or anytime of year!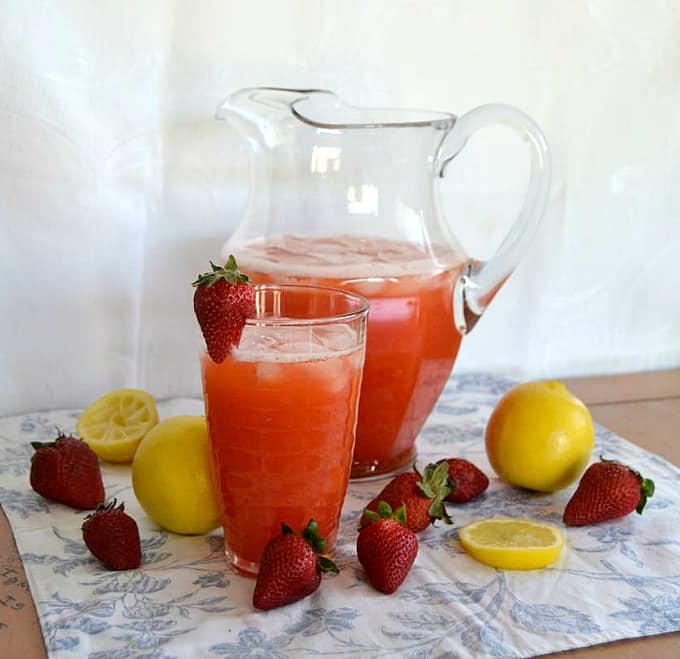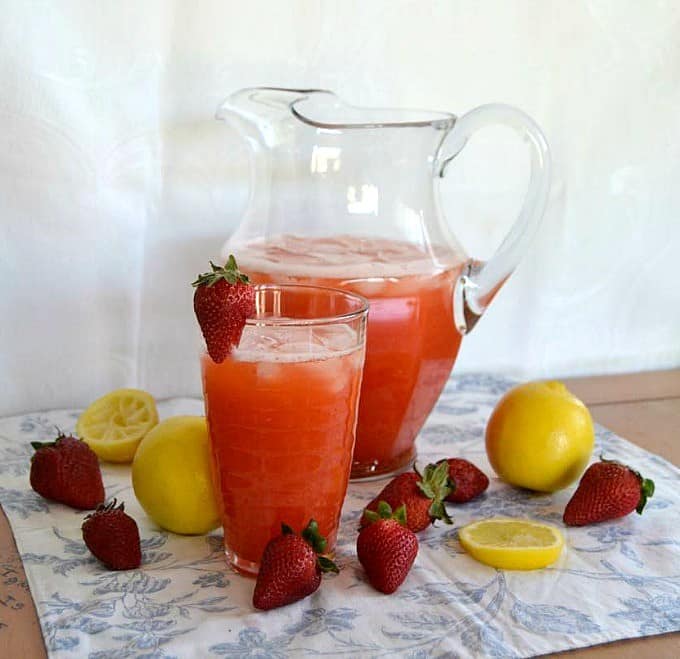 Lemonade always brings back memories of childhood.
Riding bikes with friends in the summer, going to the beach and setting up lemonade stands.
Life seemed so much easier and carefree back then. Maybe it was because it was the 70's and we didn't have internet, never mind social media back then.
We played outside for hours, everyone in the neighborhood watched out for us because there were no such things as cell phones and we didn't have to be home until dinnertime.
SAVE THIS STRAWBERRY LEMONADE TO YOUR FAVORITE PINTEREST BOARD!
I have to admit I miss those days.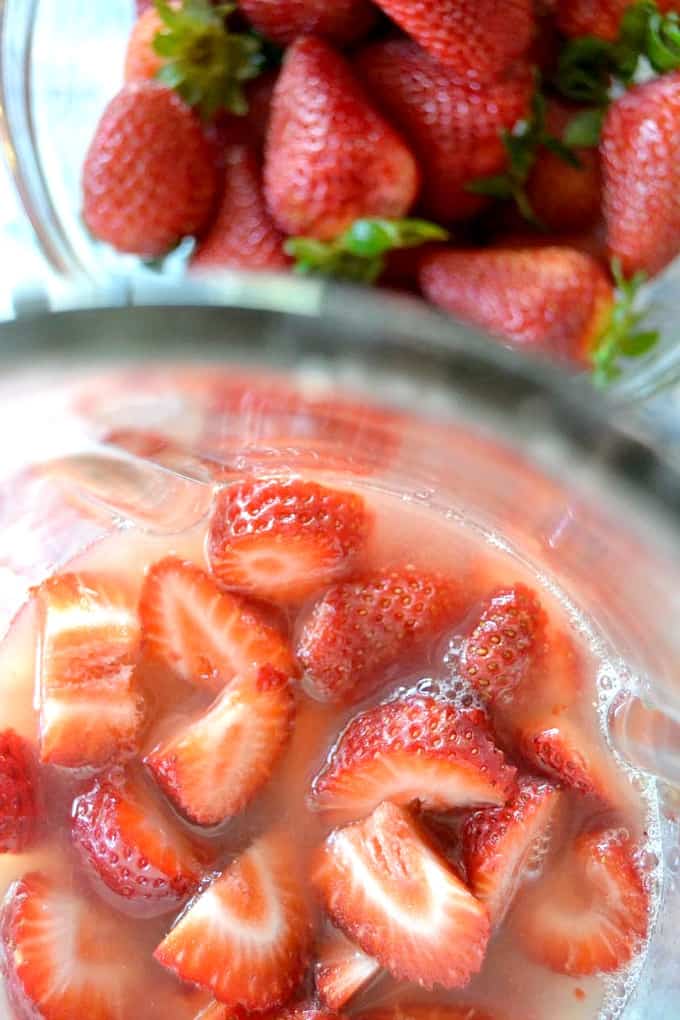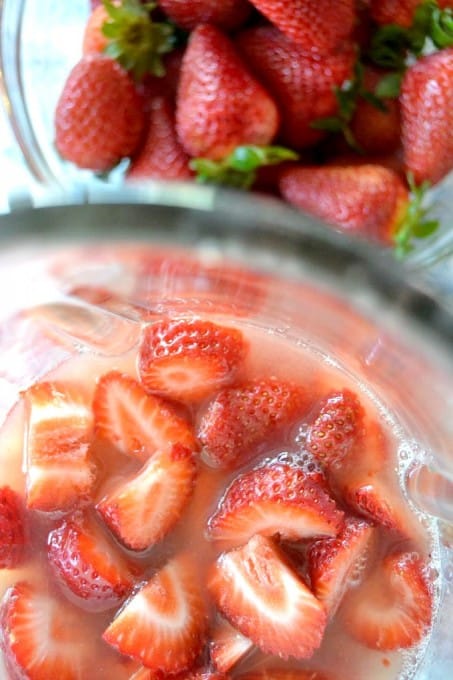 The days of summer…no school, no schedules, just feeling footloose and fancy-free.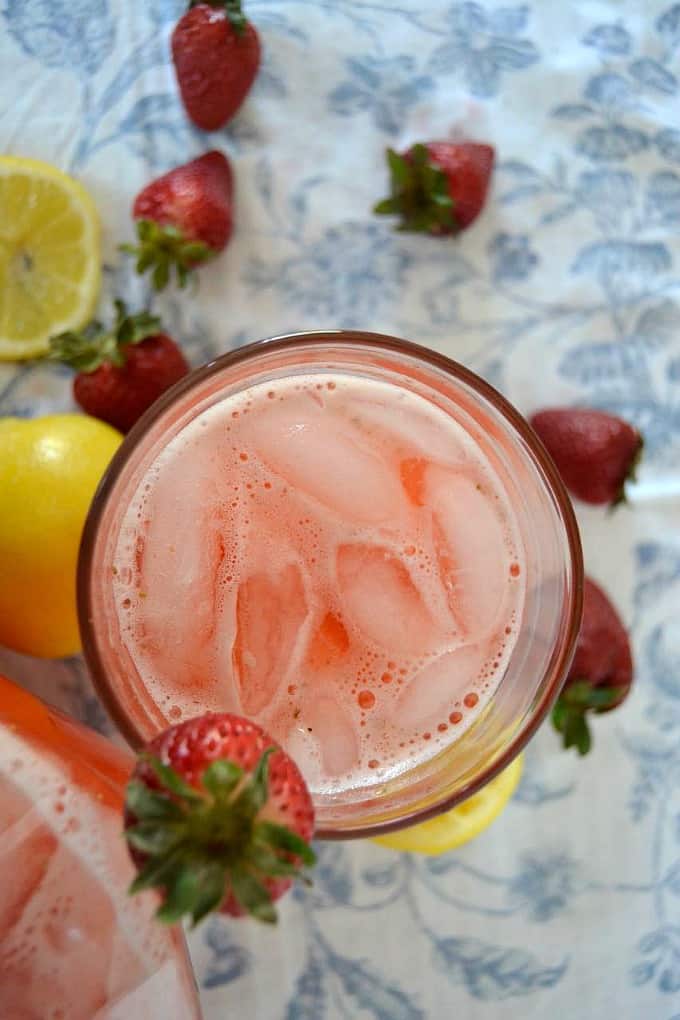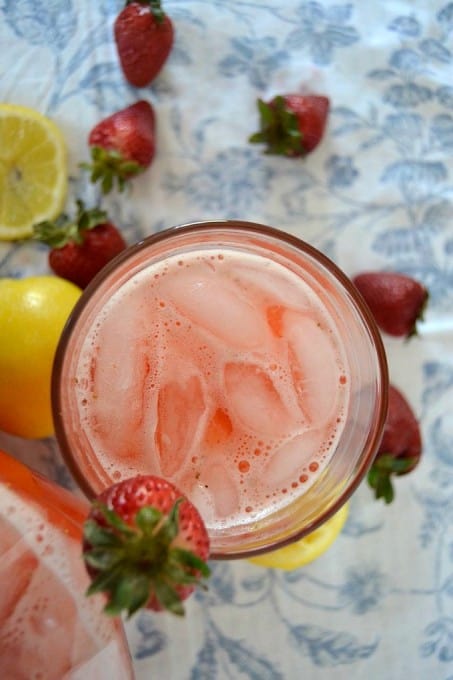 Well, there are still some days that are like that, but I think they're just fewer and far between now. Life is busy even though two of the girls are out of the house and the boy is graduating high school soon – next month, actually. YIKES!!!
Things just seem to go a bit faster. But I like it.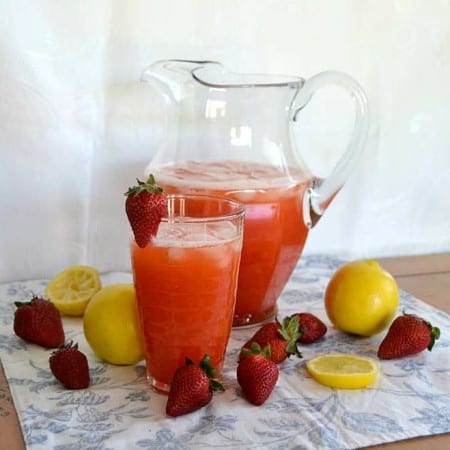 Fresh Strawberry Lemonade
Ingredients
1 ½ cups granulated sugar
1 ½ cups water
Juice from 8 lemons about 1 3/4 cups lemon juice
16 ounces fresh strawberries hulled and chopped
4 cups cold water
Instructions
In a small saucepan, combine the sugar and 1 1/2 cups water. Heat over medium low heat and stir until sugar is dissolved.

Pour into pitcher.

In a blender, combine the strawberries and lemon juice. Purée until smooth.

Add strawberry mixture to pitcher and stir to combine.

Pour in the 4 cups cold water and stir.

Serve in glasses with ice.
Did you make this recipe?
Share it with me on Instagram and make sure to follow me on Pinterest for more recipes.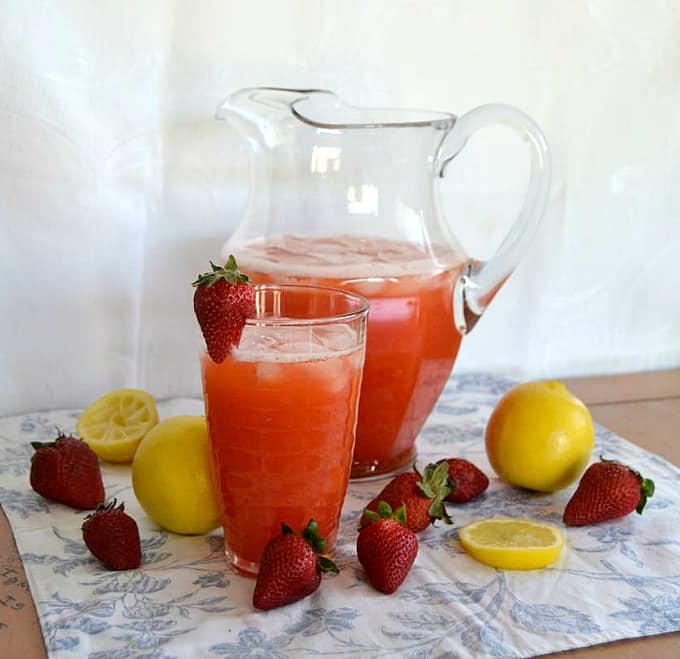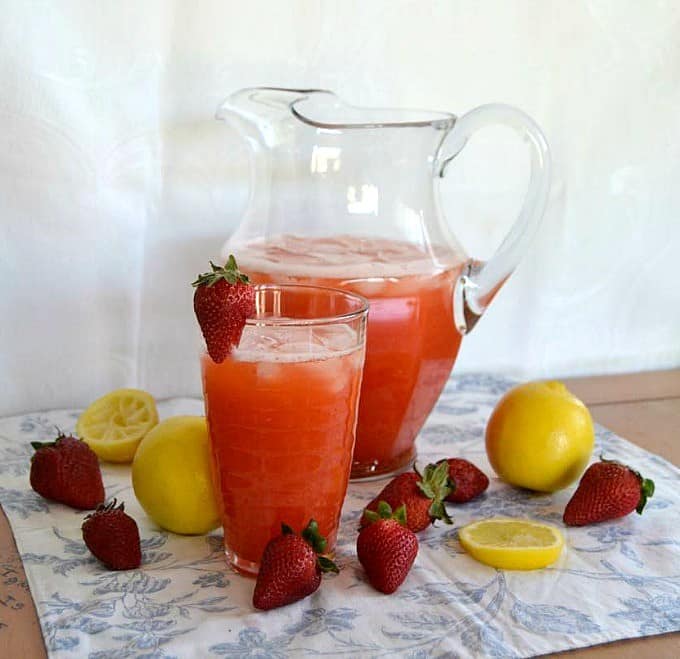 I rate everything I make on a scale of 1 – 4 with 4 being the best and this Fresh Strawberry Lemonade earned 4 rolling pins. I love lemonade, but I think the addition of strawberries makes it that much better.
And I know I'll be making this a lot this summer.
Looking for more tasty drinks for the summer? Look no further!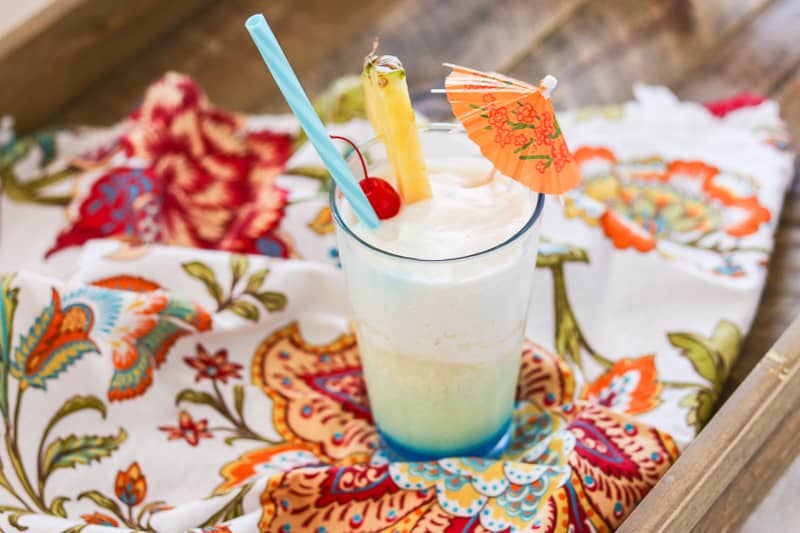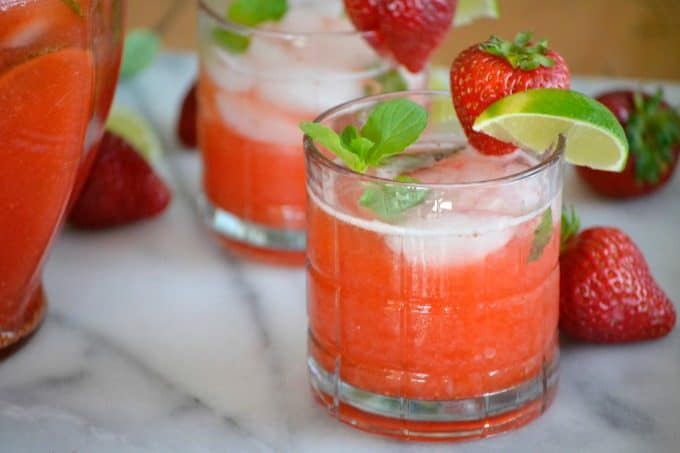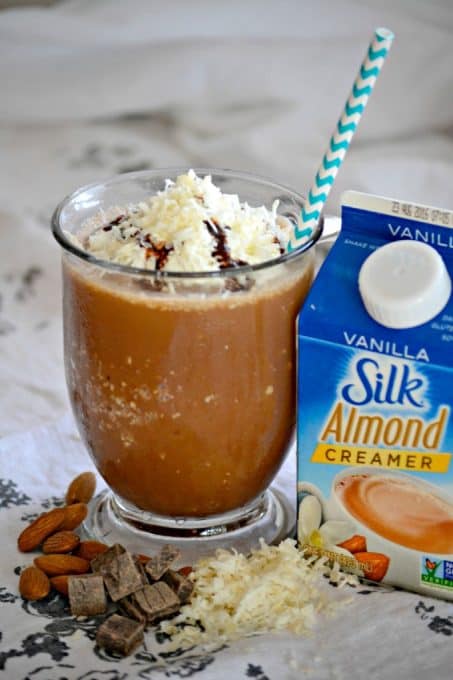 Reader Interactions