Blueberry Bagel Breakfast Bake – made from First Street blueberry bagels, fresh blueberries, and pecans. Smart & Final has all of the ingredients you'll need to make this Springtime breakfast treat!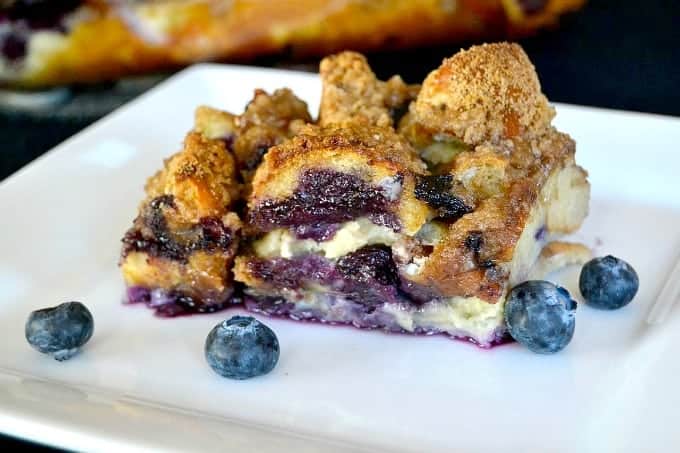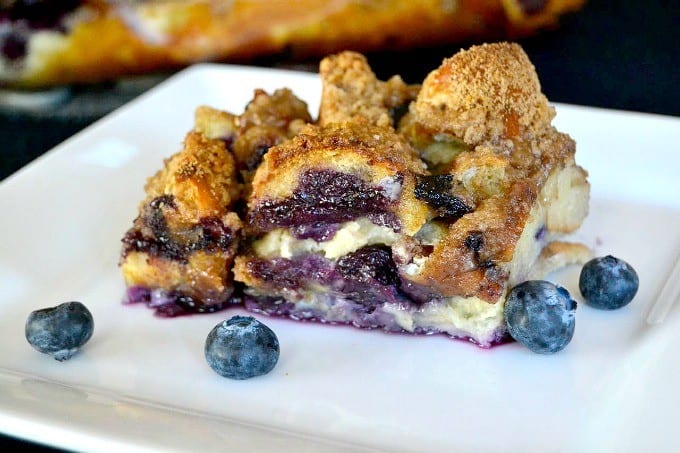 If there's one thing we truly love in the 365 house, it's breakfast.
This shop has been compensated by Collective Bias, Inc. and its advertiser. All opinions are mine alone. #ChooseSmart #CollectiveBias
Give us eggs, bacon, pancakes, waffles, bagels, hash browns, muffins…you name it, we'll most likely eat it. I say most likely because I'm not too sure about that lox and bagel thing. You take the seafood for breakfast and I'll eat all the other stuff.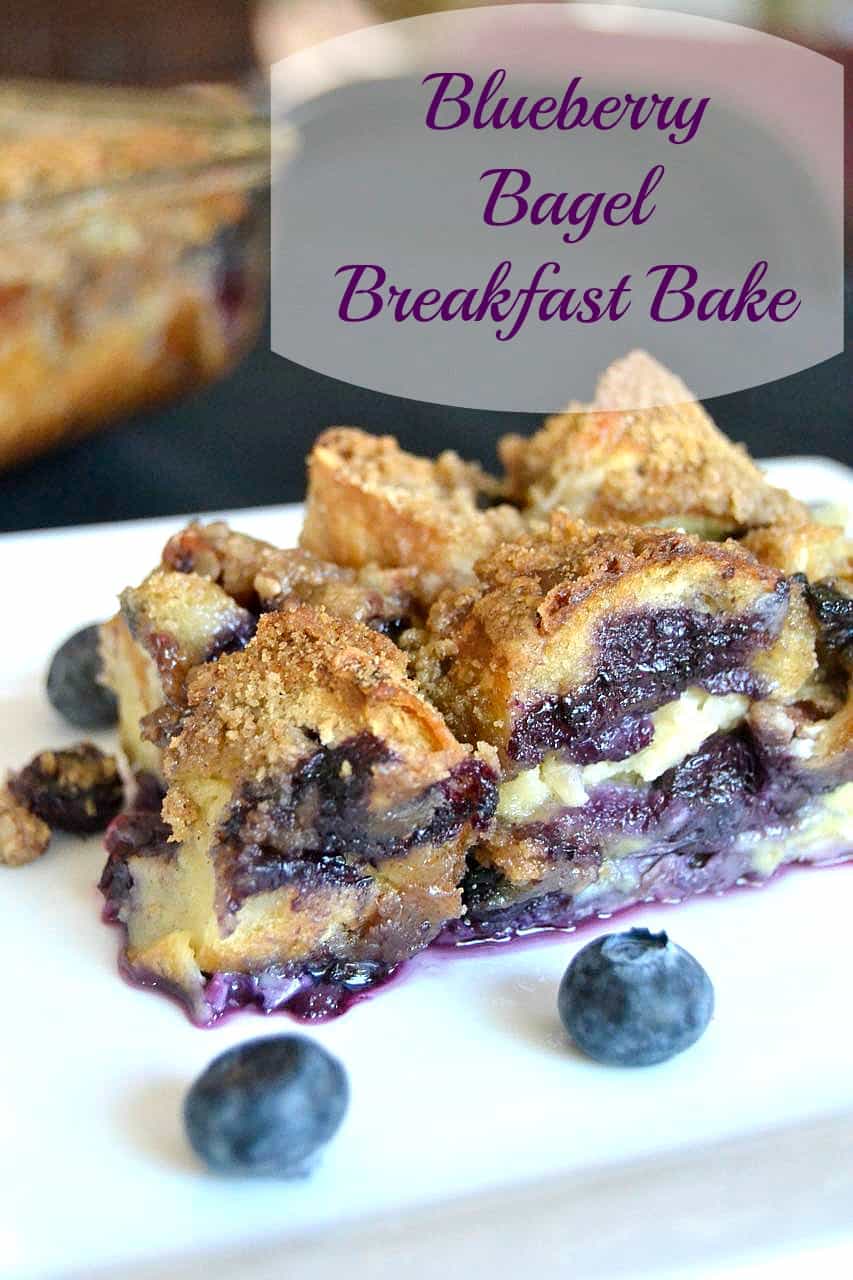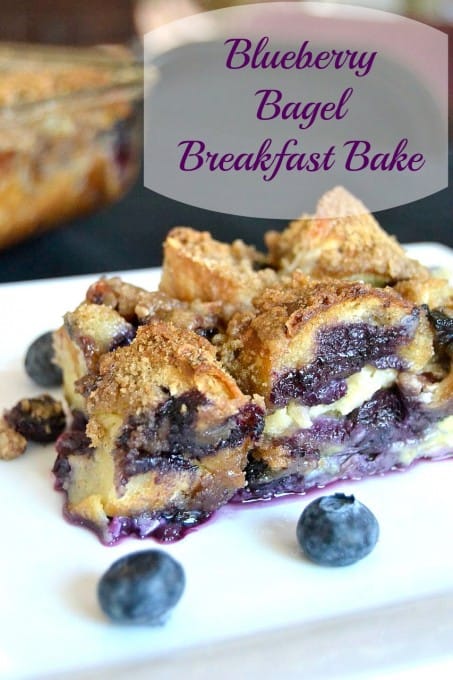 I was in the mood to make a baked French toast again but wanted to use something other than a croissant, Challah or Brioche. I was shopping in my local Smart & Final when B-I-N-G-O!!!
No, I didn't start singing, I spied with my little eyes some bagels, and they were Smart & Final's First Street Blueberry Bagels to be exact!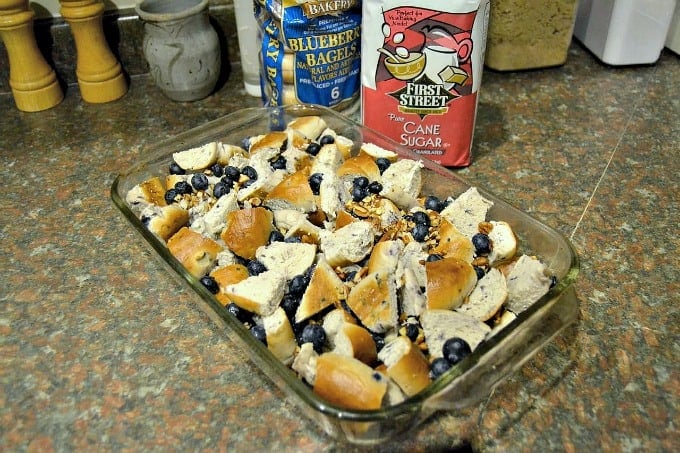 Right then I knew that these would be perfect.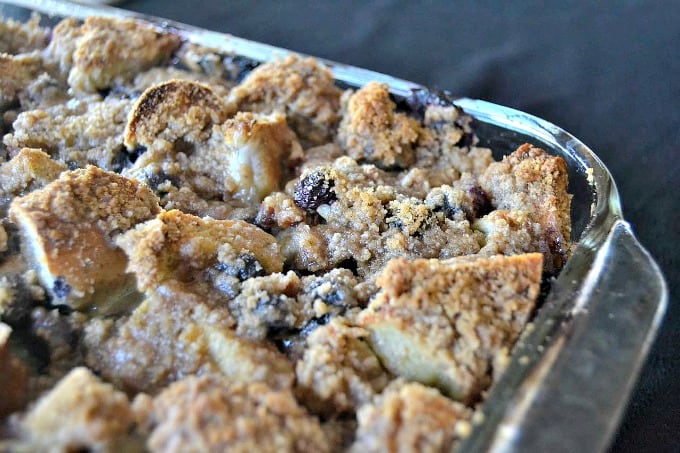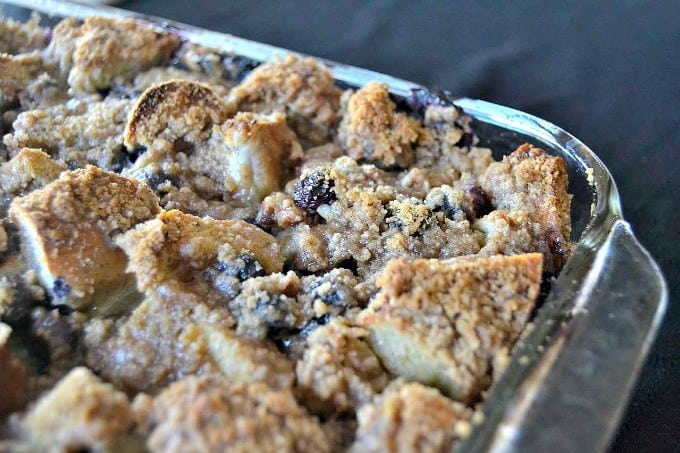 I was also excited because I was able to purchase First Street Granulated Sugar and the blueberries I needed for less than what I would have paid at my local grocery store. Smart & Final is great because you purchase items at warehouse prices without paying a fee.
It's one-stop shopping for any food, bakery items, produce or household goods that I might need.
I also love it because the store is just the right size. I don't feel like I'm going into a large, open warehouse store.
SAVE THIS BLUEBERRY BAGEL RECIPE TO YOUR FAVORITE PINTEREST BOARD!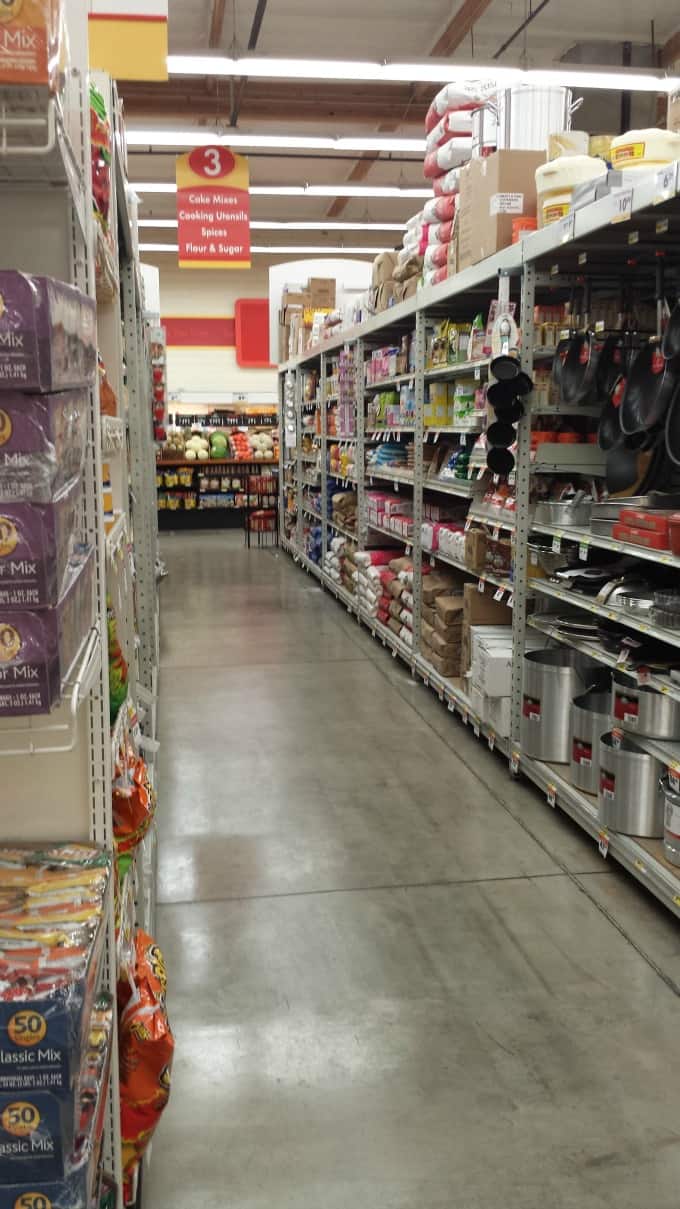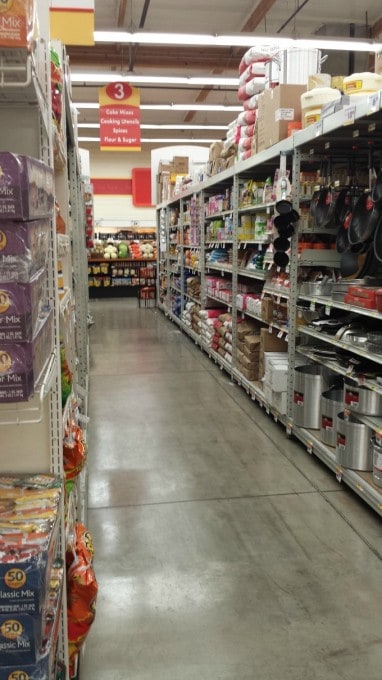 I love this recipe because it's something that you make up the night before, stick in the fridge and then bake it in the morning.
It's the perfect breakfast for this time of year because, with the beginning of Spring, you don't want to be spending lots of time in the house. It's time to get outside and enjoy the fresh air after being cooped up all winter!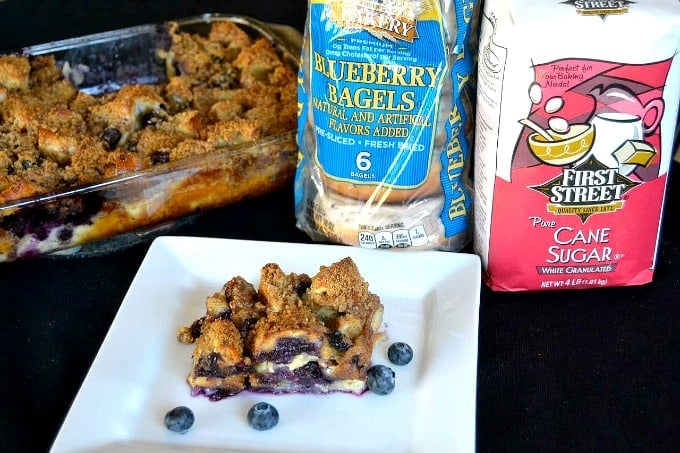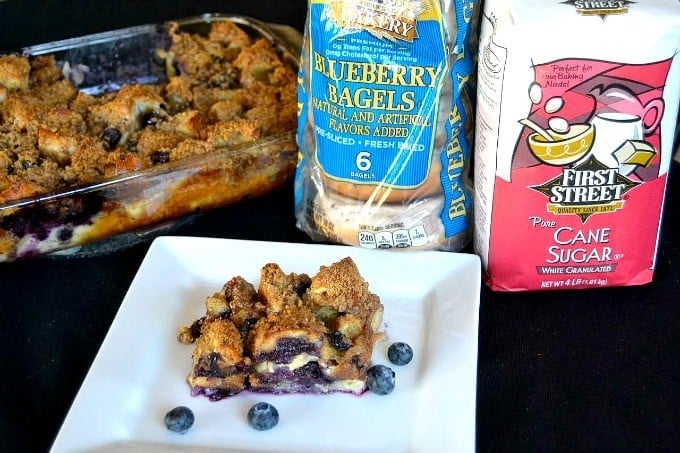 SIGN UP FOR THE WEEKLY 365 DAYS OF BAKING & MORE
NEWSLETTER BELOW!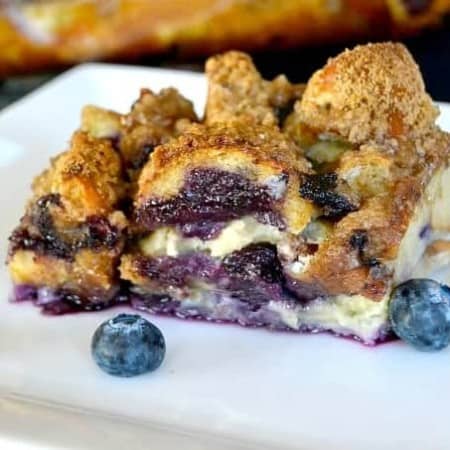 Blueberry Bagel Breakfast Bake Recipe
Ingredients
I 8 count package First Street Blueberry Bagels cut into eights
12 ounces fresh blueberries or 2 cups frozen blueberries, thawed
½ cup pecan pieces
8 eggs
2 cups milk
½ cup heavy cream
¾ cup sugar
2 tablespoons vanilla
½ cup flour
½ cup packed light brown sugar
1 teaspoon cinnamon
¼ teaspoon salt
1 stick 8 tablespoons cold unsalted butter
Instructions
Spray an 9 X 13-inch baking dish with cooking spray.

Place the bagel pieces, blueberries and pecans into a large bowl and lightly toss. Pour into the prepared baking dish.

In a medium bowl, whisk together eggs, milk, cream, sugar and vanilla.

Evenly pour mixture over the bread mixture.

Cover with plastic wrap and place into refrigerator to sit overnight.

In a medium bowl, combine flour, brown sugar, and cinnamon. Mix thoroughly.

Cut butter into small pieces and with a pastry cutter, blend butter into mixture until it resembles coarse meal.

Place mixture into a plastic bag. Seal and refrigerate overnight.

(The brown sugar topping can also be made in the morning before placing baking dish into the oven.)

Next morning…

Preheat oven to 350 degrees F.

Uncover the baking dish and sprinkle the butter mixture evenly around the top.

Bake uncovered for 45 – 50 minutes.
Did you make this recipe?
Share it with me on Instagram and make sure to follow me on Pinterest for more recipes.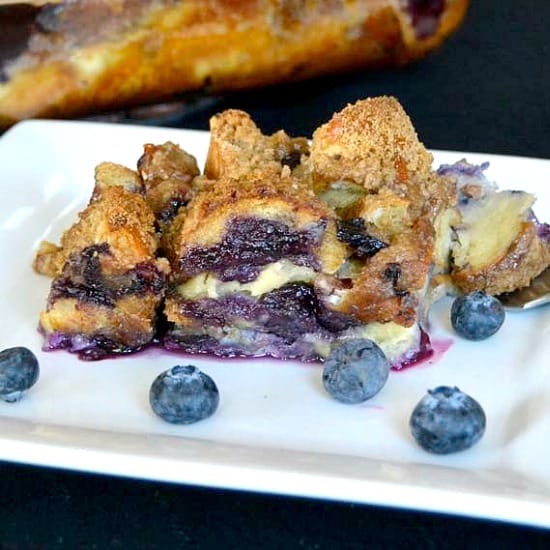 I rate everything I make on a scale of 1 – 4 and this Blueberry Bagel Breakfast Bake Recipe earned 3 1/2 rolling pins.
It was extremely tasty and very, very blueberry!
I loved the combination of the fresh blueberries with the ones that were already in the bagels. It just made it that much better.
Everyone wants a great tasting breakfast to start the day! Why not make these delicious recipes…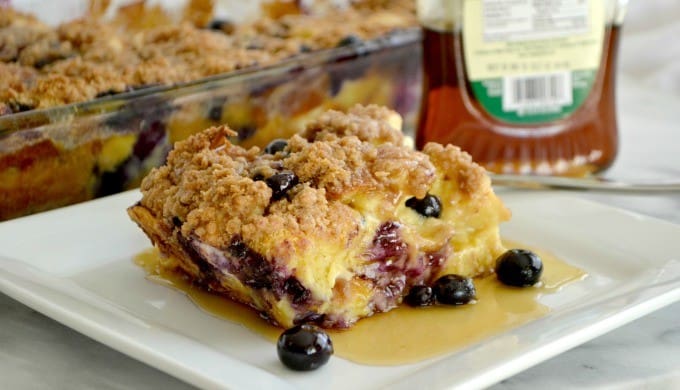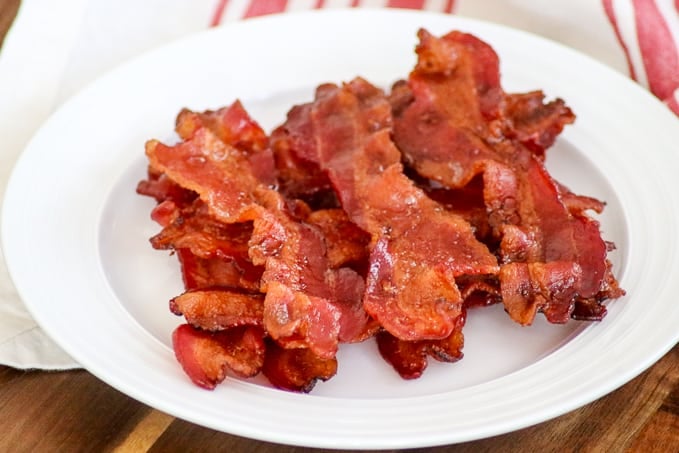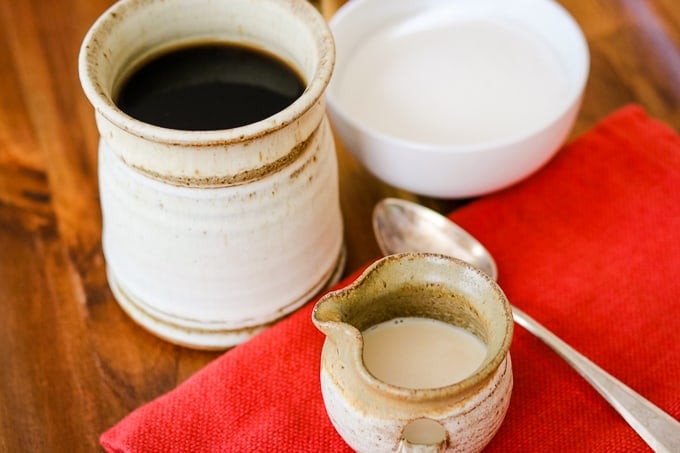 Be sure to follow Smart & Final on Facebook and Twitter and tell me, what items do you usually like to purchase at a warehouse?
Reader Interactions