Cucumber Grapefruit Water – water infused with fresh slices of cucumber and Ruby Red grapefruit. This tasty drink is refreshing, and a great way to boost your health and keep you hydrated!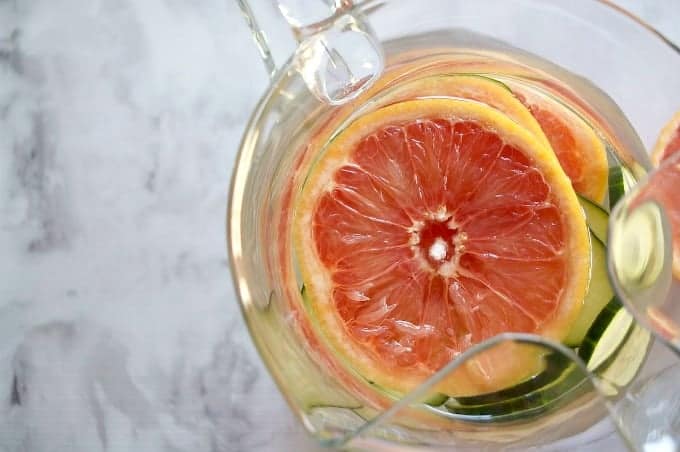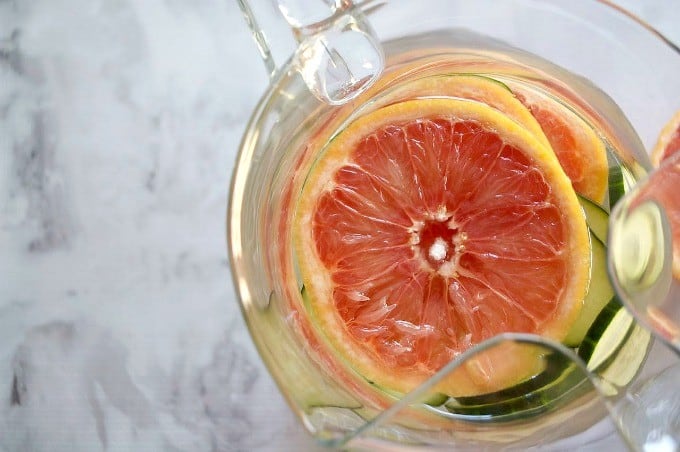 "Water, water, everywhere, nor any drop to drink."
Ah yes, good ol' high school English and Rime of the Ancient Mariner.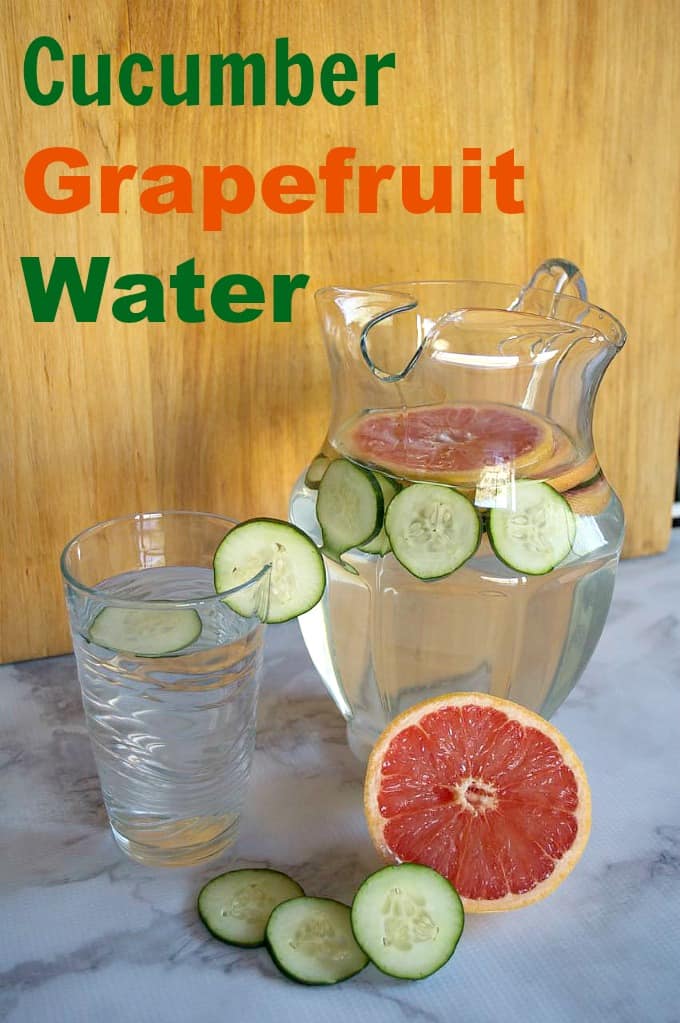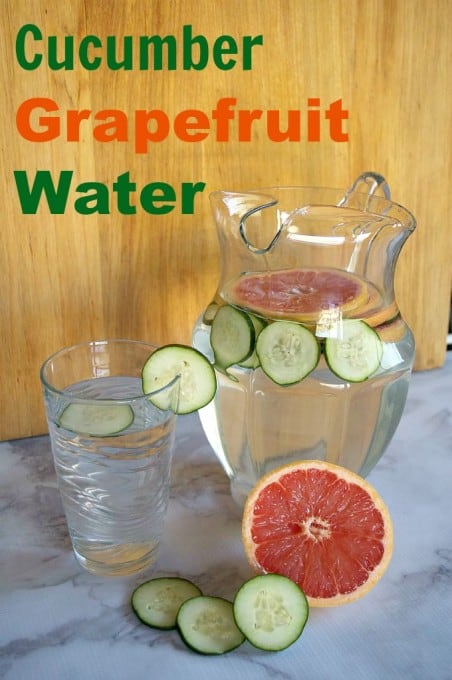 This post has really nothing to do with that poem besides the fact that they both have water in common.
Mine tastes better though. And I know that because I've unintentionally ingested plenty of salt water while swimming as a kid.
It's gross.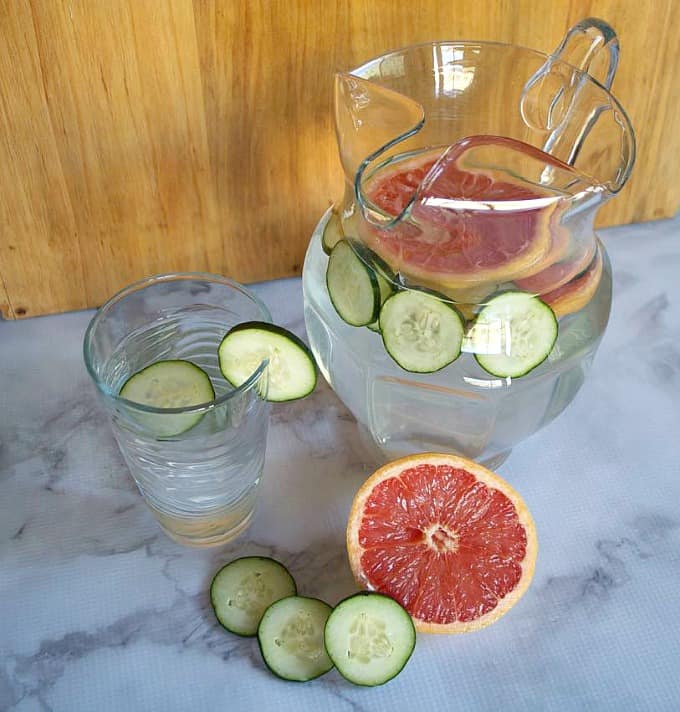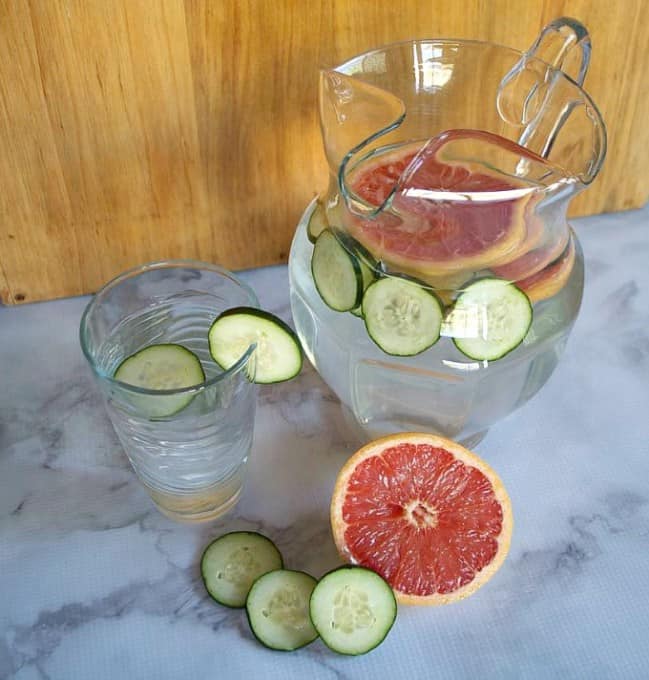 This stuff…this stuff is much better. Trust me.
I first became familiar with cucumber slices with water while working at the Sugar Hill Inn last year. In where else, Sugar Hill, New Hampshire, of course! I served breakfast and was also a housekeeper.
Many days I would be finishing up my work when Val, the chef, and Dan, the sous chef would come into work to prepare dinner for the evening.
I must say that if you are ever in the Sugar Hill / Franconia / Littleton / White Mountains of New Hampshire, you must, absolutely MUST call to make a dinner reservation.
SAVE THIS CUCUMBER WATER RECIPE TO YOUR FAVORITE PINTEREST BOARD!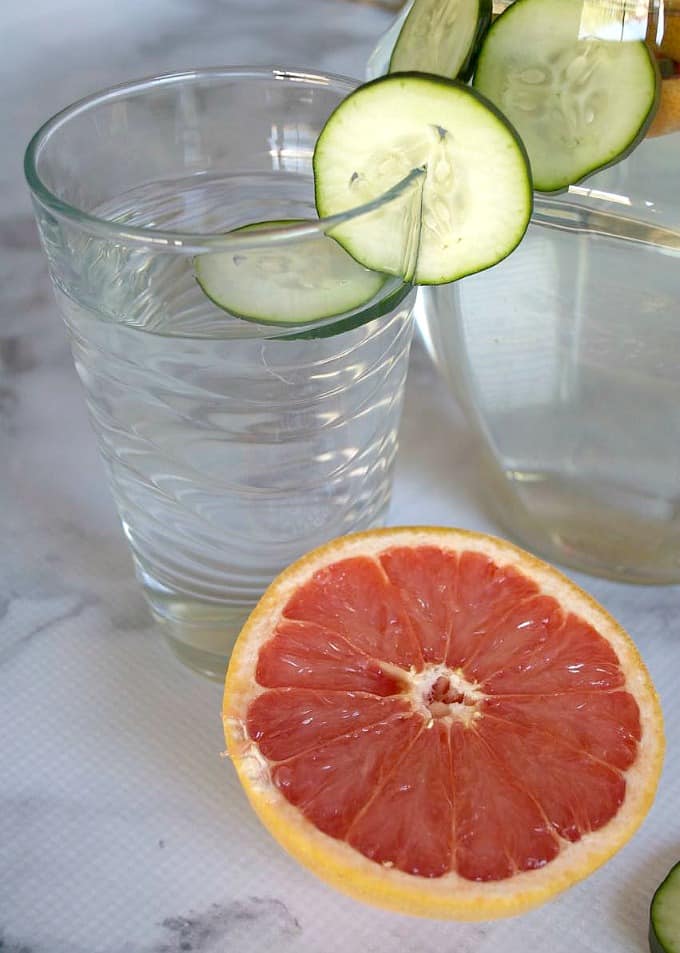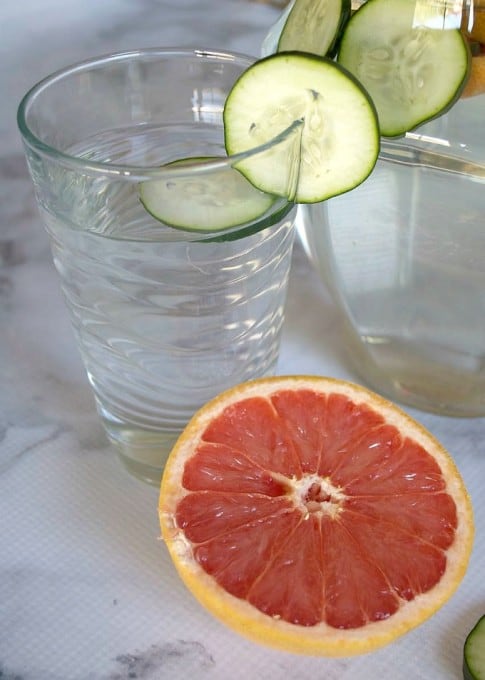 It is by far one of THE best meals I've ever had.
Seriously. And I'm not just saying that because I worked there.
Val is self-taught and absolutely, without a doubt has a gift which is so very apparent in every single dish. While I was working one day, it came up in conversation that Dan, who had also worked as a server there, would give his guests a choice of regular ice water or cucumber water.
I had never heard of such a thing. Cucumbers in water? Of course, I had to try it.
Holy heck! It was surprisingly delicious, very refreshing and a very nice switch from regular water.
So, when you go to the Sugar Hill Inn, enjoy a fantastic dinner and please tell the owners, Steve and Karen, and the rest of the gang I said hello, and be sure to ask for Dan's cucumber water. 😉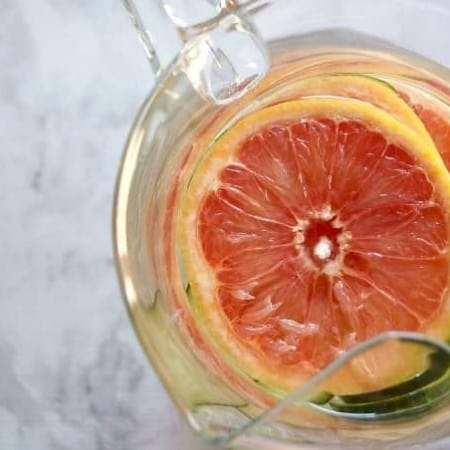 Cucumber Grapefruit Water
Ingredients
10 fresh cucumber slices
½ Ruby Red grapefruit
1 gallon water
Instructions
Cut the grapefruit half into 3 - 4 slices.

Place into a pitcher alternating with cucumber slices.

Pour water into the pitcher.

Chill for about an hour before drinking.
Did you make this recipe?
Share it with me on Instagram and make sure to follow me on Pinterest for more recipes.
I rate everything I make on a scale of 1 – 4 with 4 being the best and this Cucumber Grapefruit Water earned 4 rolling pins! I love it!
I'm hooked, what can I say.
I've read about the health benefits of cucumbers and grapefruits, so why not combine the two?
Some of you may not be grapefruit fans, so just go with the cucumbers. I like the Ruby Red grapefruits because they're sweeter than the yellow.
Don't forget to try out these refreshing drinks as well!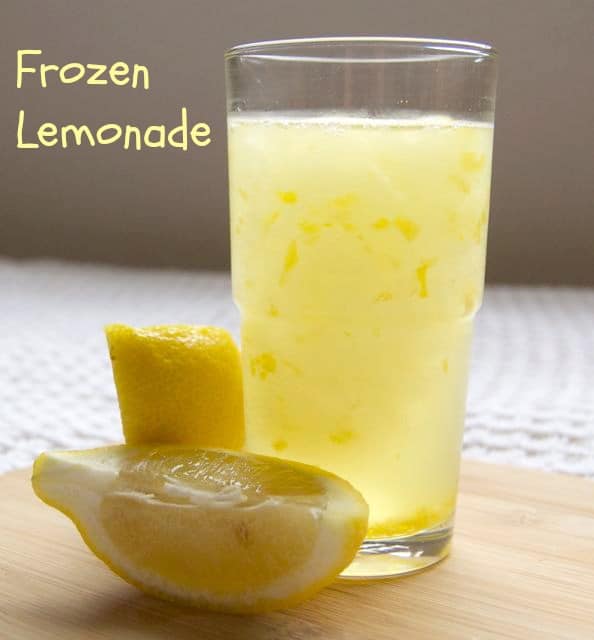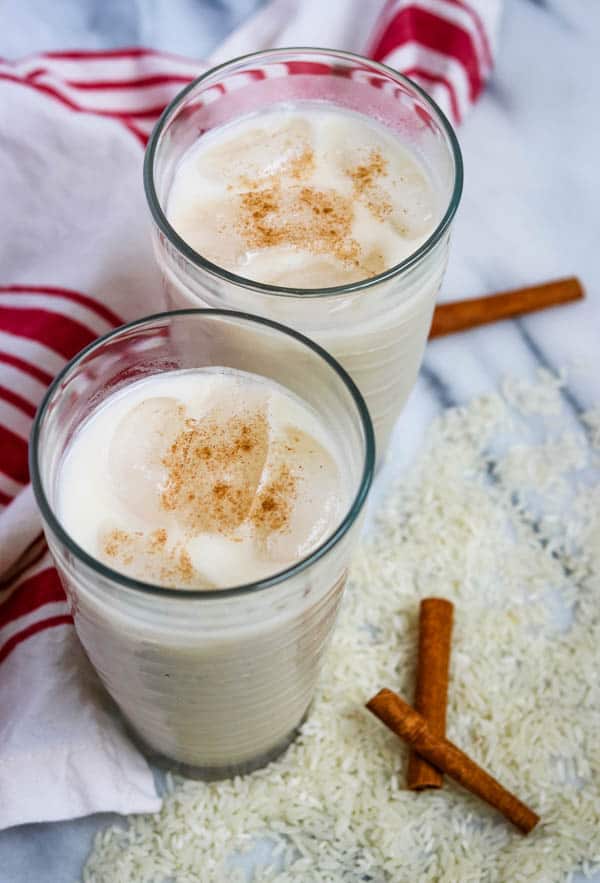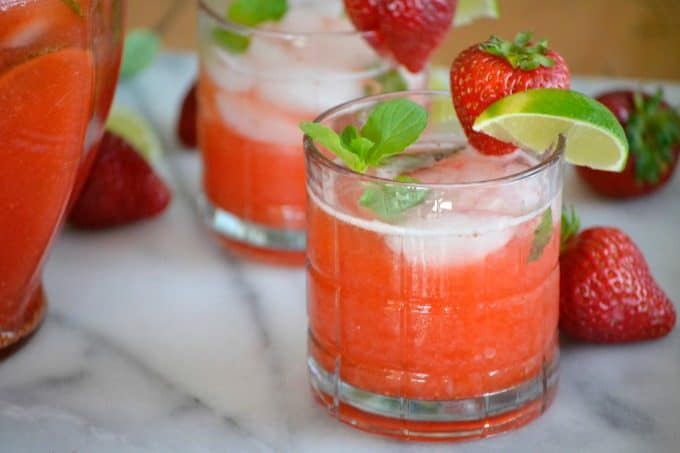 Between drinking smoothies and this water after a work-out, I'm good to go and I think you will be, too!
Reader Interactions