Strawberry Mojitos – fresh strawberries put a delicious twist on the classic Mojito. It's a delicious and refreshing drink to serve at your summer cookouts, by the pool or for a Girl's Night.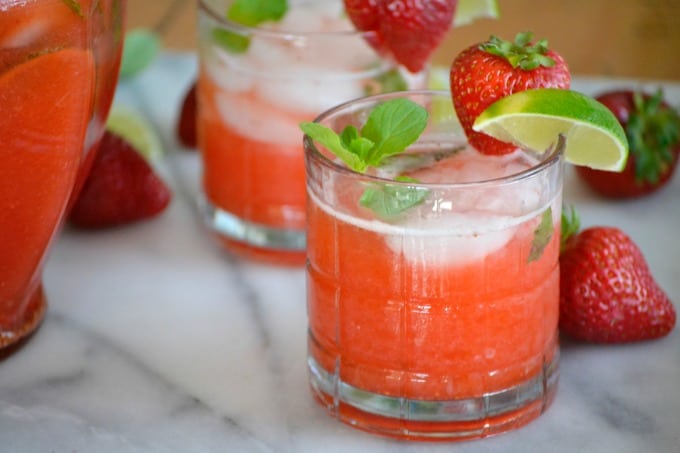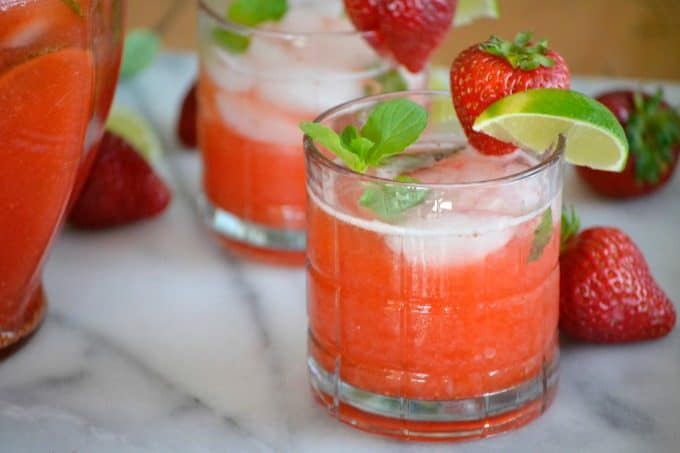 I've fallen in love with the Mojito.
It's a simple drink, but there are truly so many possibilities for it. I'd never even had one until I'd gone to a food blogging conference last year. It was blueberry and it was so incredibly delicious. I was hooked right then and there.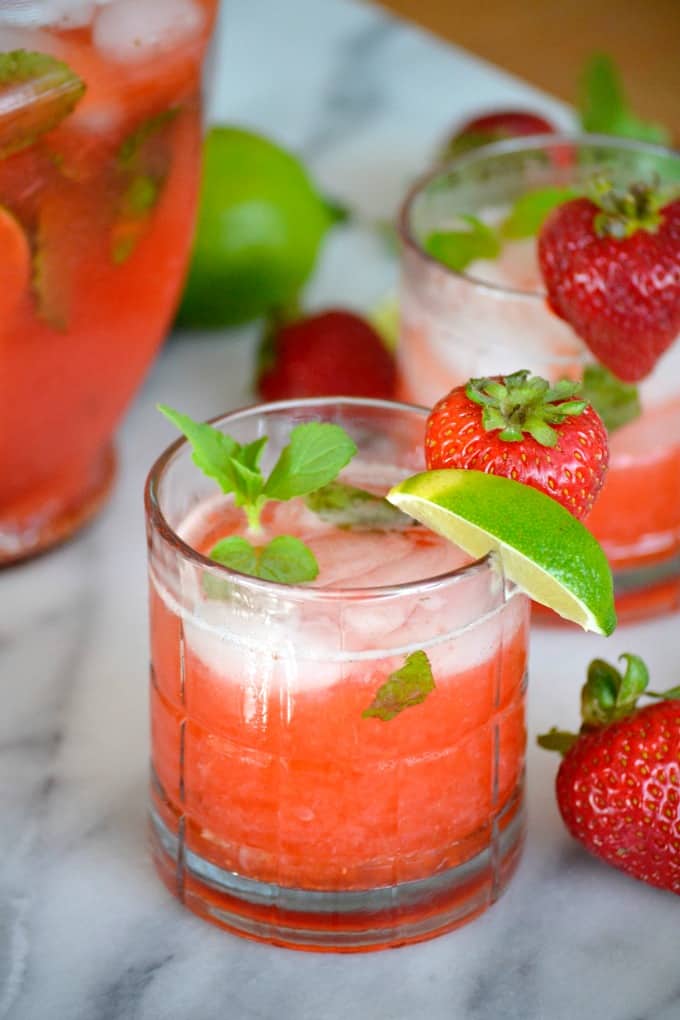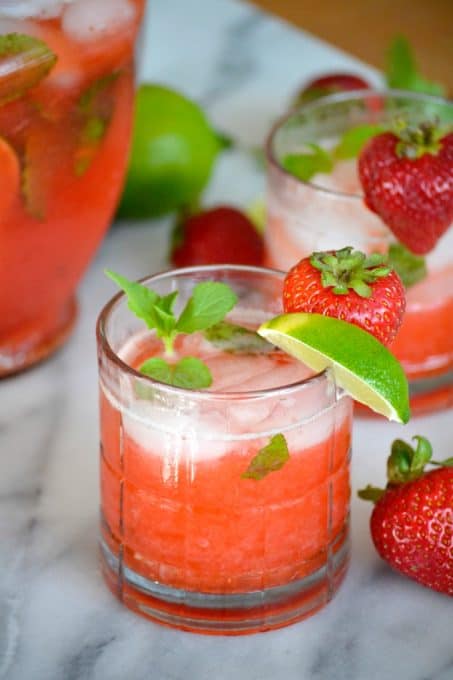 Fast forward to a #foodbloggersleepover at Mary's house about a month ago and Holly's making us her fantastic version of a Mojito. Needless to say, it was an incredible few days as it usually is when we're together. We laughed until our sides hurt, but we also talked a lot about blogging and actually did teach each other a thing or two in the process, believe it or not.
Great friends, delicious food and drinks plus LOTS of laughs, what's better than that?
SAVE THIS STRAWBERRY MOJITO TO YOUR FAVORITE PINTEREST BOARD!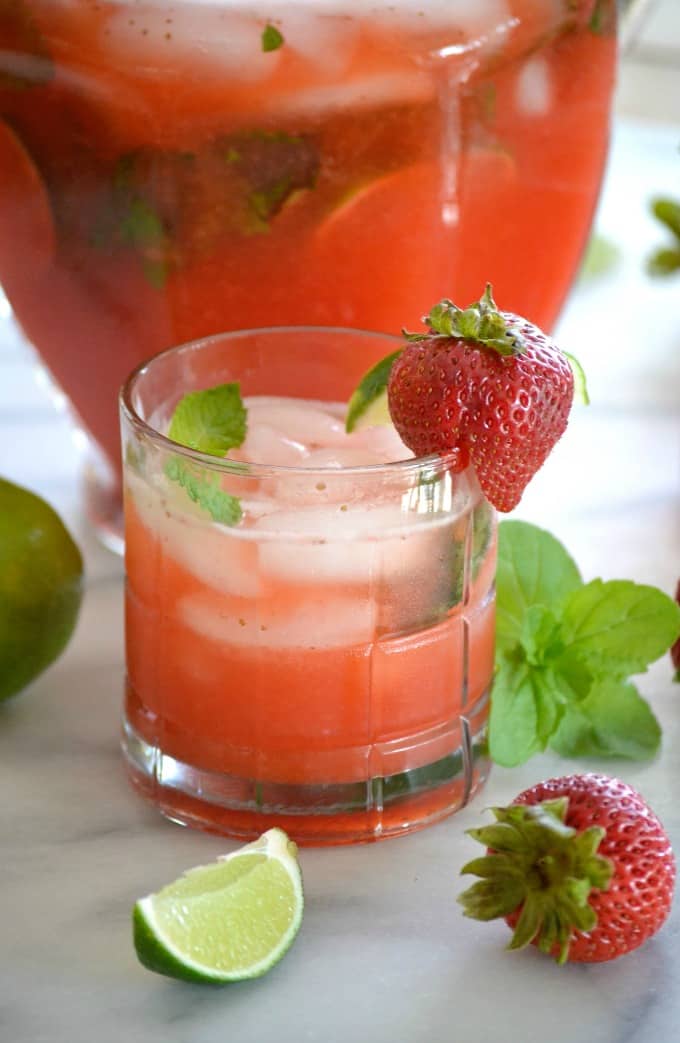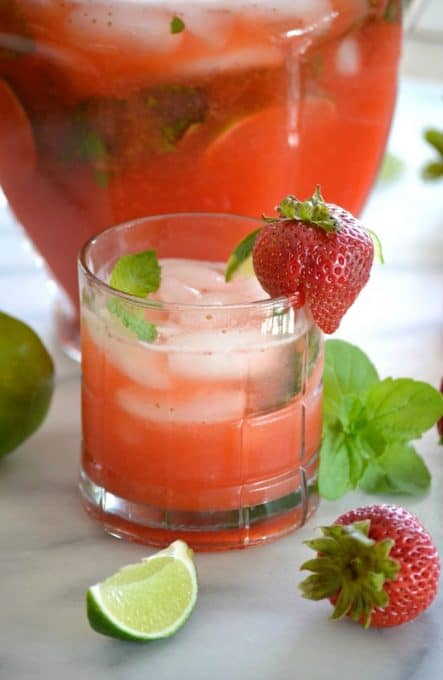 I made my Strawberry Mojitos in a 2-quart pitcher so that we could keep the extra in the fridge. Be sure to give it a good stir before you pour as the strawberry purée will settle at the bottom.
Take a look at these other Mojito recipes from my blogger friends…
Raspberry Mojitos from Heather Christo
Cherry Lime Mojito from Cooking LSL
Pineapple Mojitos from Tastefulventure
Mango Mojitos from Nutmeg Nanny
Watermelon Mojitos from Cook, Crave, Inspire by Spend with Pennies
I also used this muddler to blend the strawberries and mint. I love it because it doesn't crush the mint leaves as other muddlers might, but gently bends them together to bring out their flavor.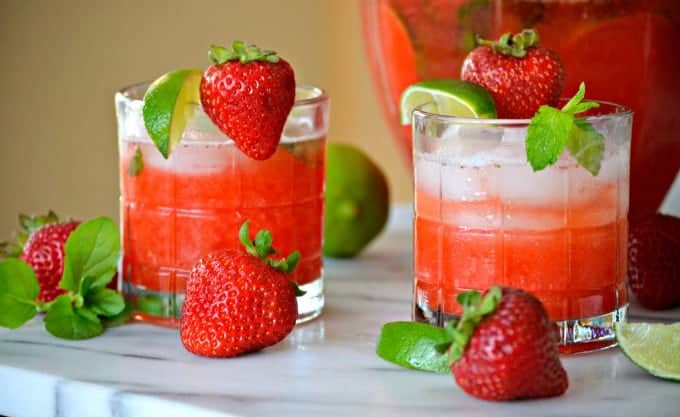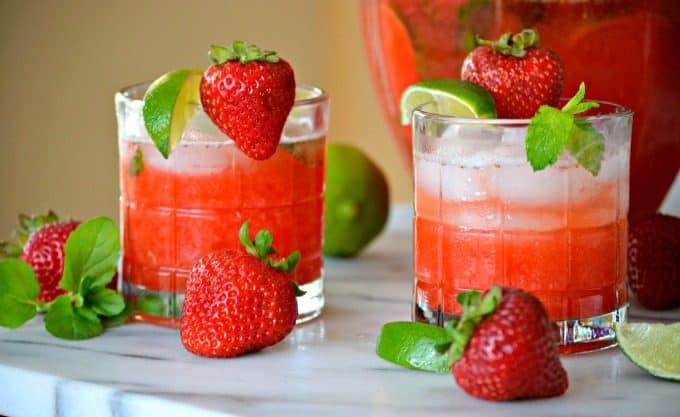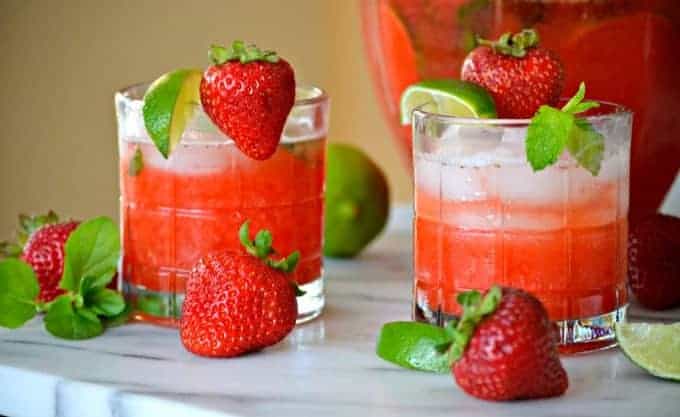 Fresh strawberries give the classic mojito a refreshing twist. These Strawberry Mojitos will be your new favorite drink of summer!
Ingredients
Simple Syrup
1 cup water
1 cup granulated sugar
Strawberry Mojitos
16 ounces fresh strawberries hulled and quartered, divided plus additional for garnish
¾ cup fresh lime juice
¾ cup Simple Syrup
½ cup fresh mint leaves
Club Soda
Ice
fresh whole strawberries and lime wedges for garnish
Instructions
Simple Syrup
In a small sauce pan, combine the water and granulated sugar over medium heat.

Bring to a boil and cook until sugar has dissolved (water will be clear).
Strawberry Mojitos
Allow to cool and store any leftover Simple Syrup in an airtight container in the refrigerator.

Into a blender pour 3 cups of the strawberries and the lime juice.

Blend until smooth.

In a 2 quart pitcher, combine the remaining strawberries with the fresh mint leaves. Using a muddler, gently blend the mint and strawberries together.

Add the strawberry purée and 3/4 cup of the Simple Syrup.

Add 2 cups of ice and add as much club soda as desired. Mix well.

Add more ice and more Simple Syrup if a sweeter Strawberry Mojito is desired.
Did you make this recipe?
Share it with me on Instagram and make sure to follow me on Pinterest for more recipes.
Enjoy these Strawberry Mojitos while munching on these great recipes…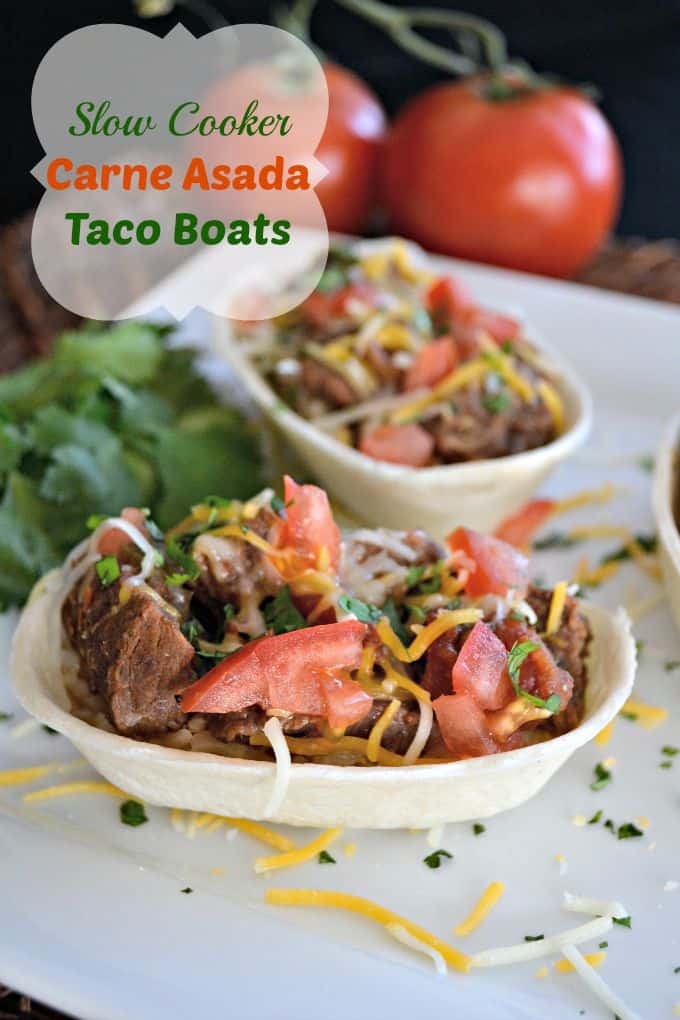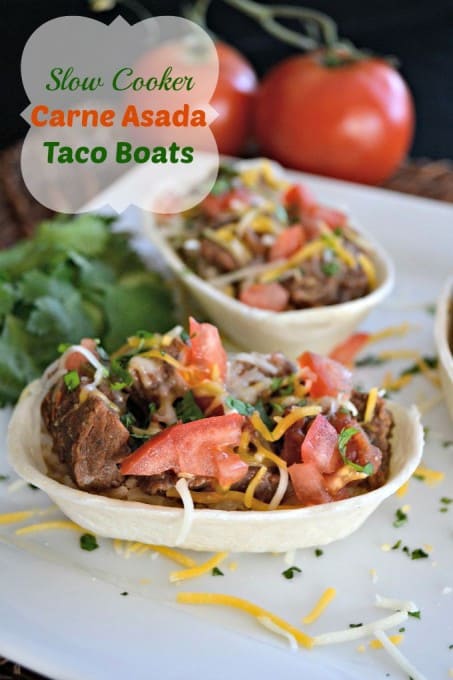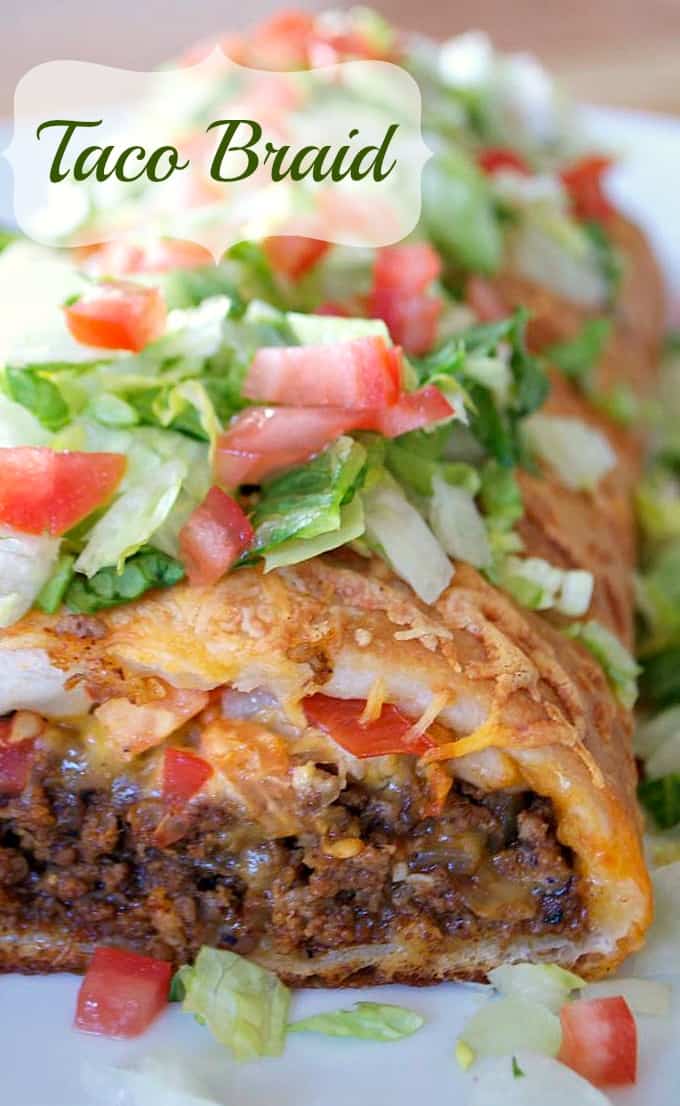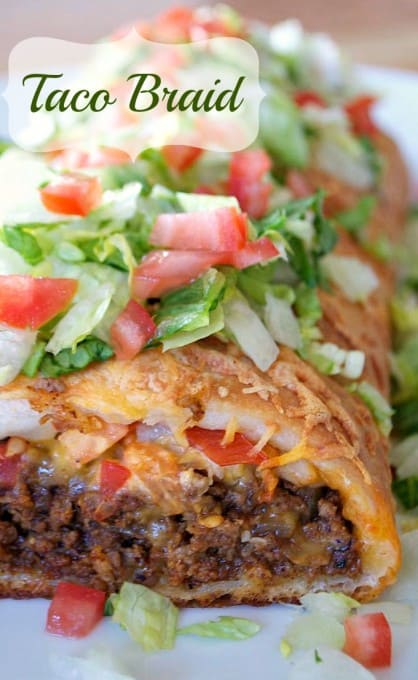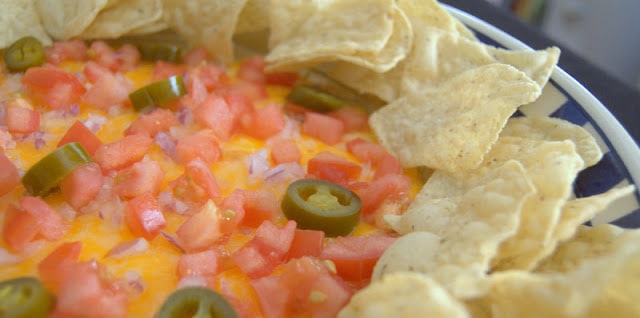 *This post contains an affiliate link(s). These are links that can take you to a product (or products) that I recommend. I do receive a portion of the sales or credit for my future purchases from any items purchased through those links. Your purchases encourage my baking, cooking and butter habit, and contribute to the life of this blog.
I thank you so very much for your support. Let's keep having fun in the kitchen!!
Reader Interactions