Lemon Cheesecake

– this no bake cheesecake just screams Spring and Summer and will be the perfect addition to your Easter or Mother's Day menu!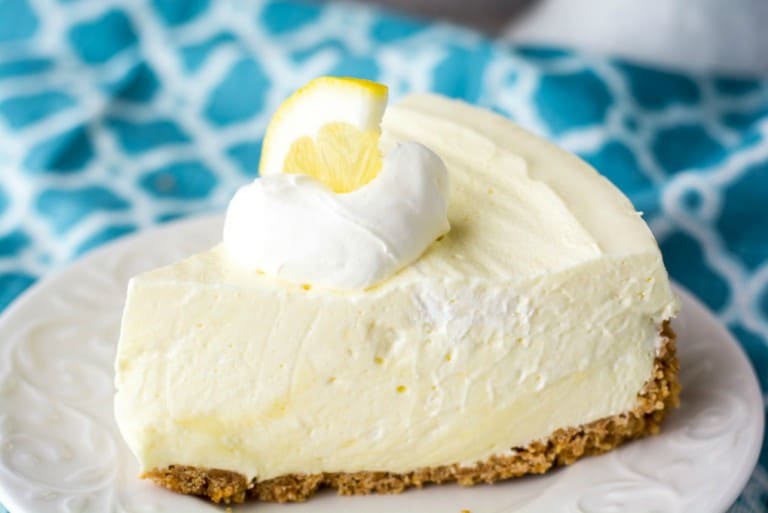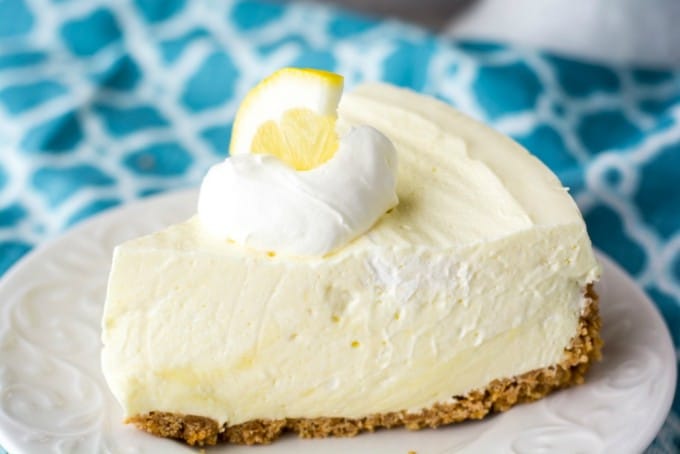 Leia, from Eat It & Say Yum, here!  How are ya?!
Spring is nearly here, and the weather is starting to warm up.  Yay!
And these slightly warmer days have me dreaming of summer.  I love eating outside and having barbecues with friends.
And this lemon cheesecake will be perfect to share with friends and family.  (As long as I can keep myself from eating it all!)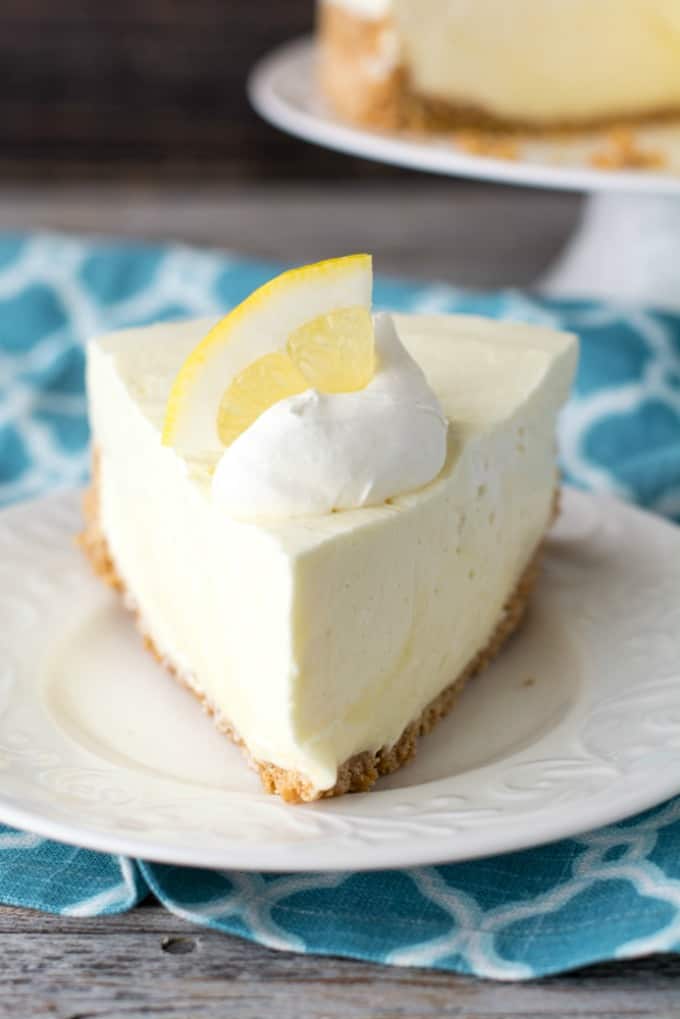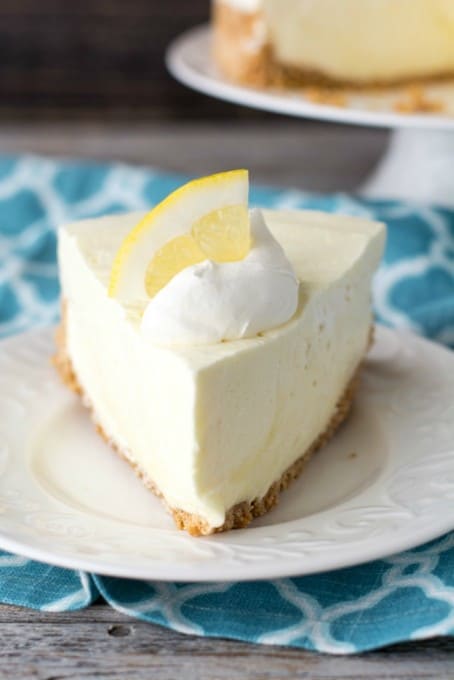 This is a no-bake cheesecake.  Which is great in the summer, so you don't have to heat up your house by turning on your oven for hours.  It just sets up in the fridge.  And you can even make this a day or two in advance and just let it hang out in the fridge until you are ready to serve it.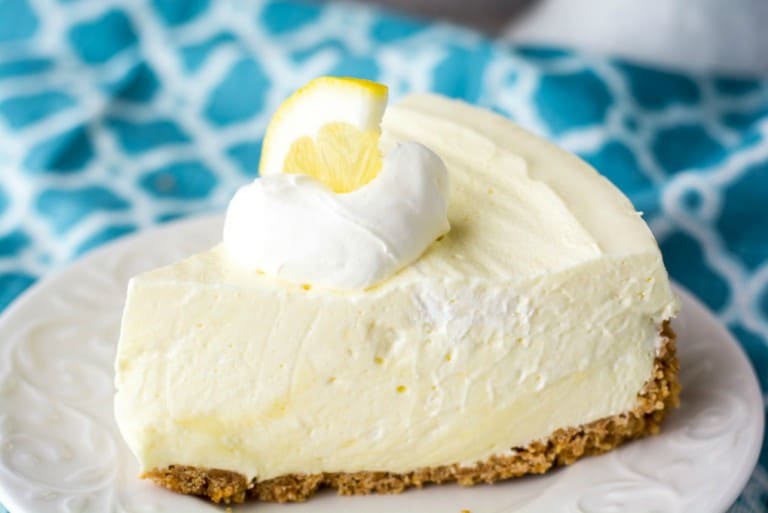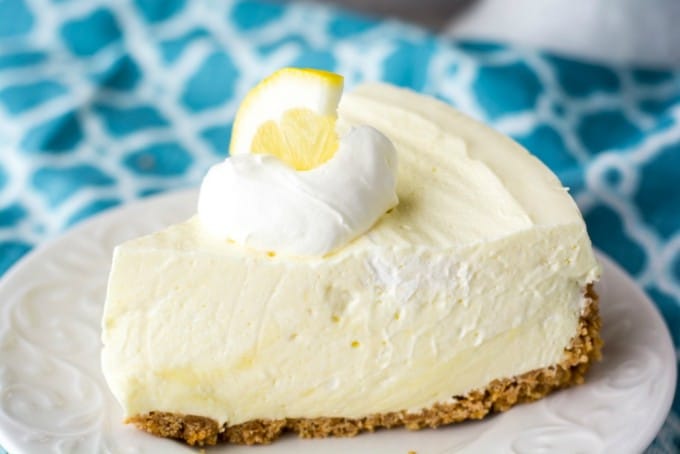 The lemon flavor in this cheesecake is pretty heavenly.  I love the combination of the cool creaminess of the cream cheese with the tart lemon.  It really makes for the perfect chilled dessert.
Alternatives for a graham cracker crust could be a vanilla sandwich cookie crumbs crust, or vanilla wafer crust.  But the graham crackers crust is so easy and it tastes great, there's really no need to change it.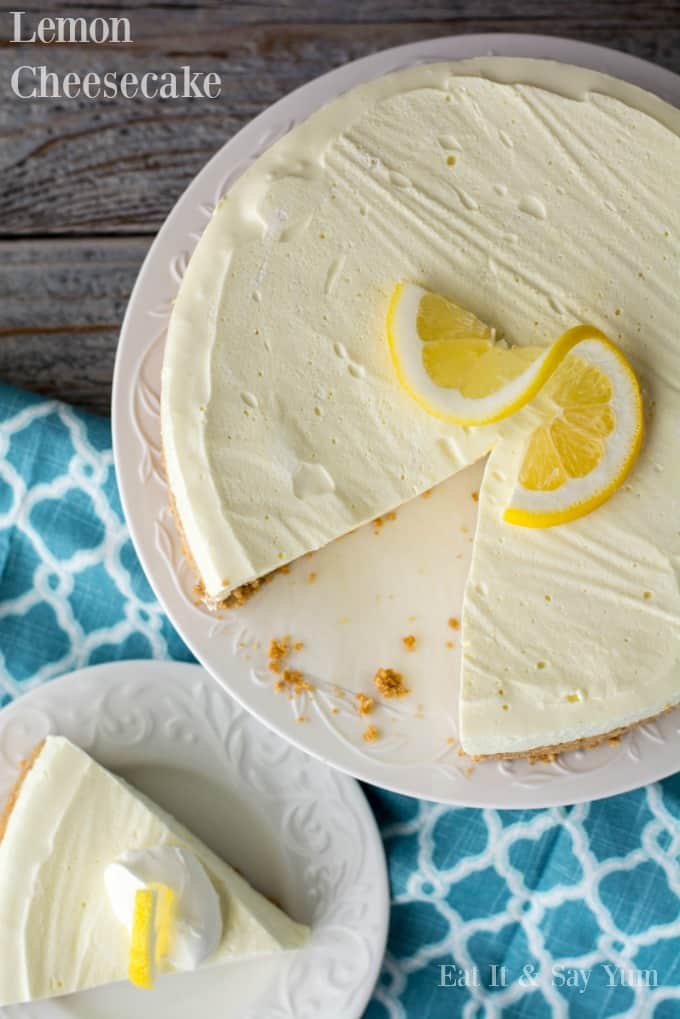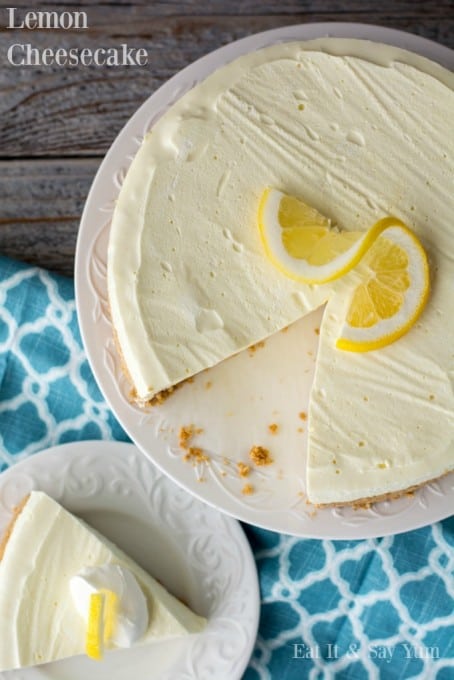 Use these items to make your own No Bake Lemon Cheesecake – Lemon Jell-O, and this springform pan.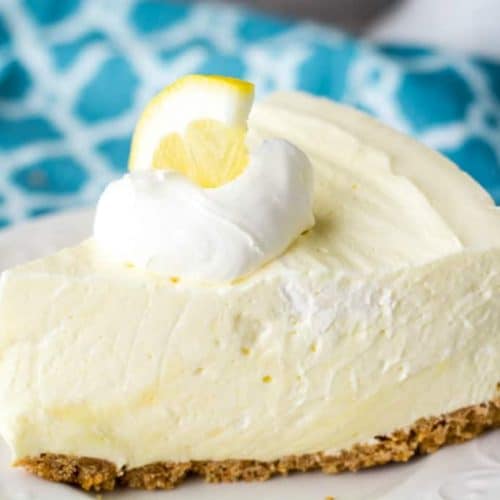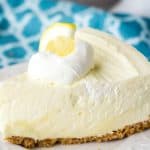 Lemon Cheesecake
Lemon Cheesecake- a no bake cheesecake that just screams Spring and Summer. It will be perfect served at Easter or on your Mother's Day brunch menu!
Ingredients
1, 6-

ounce

box of lemon jello mix

gelatin, NOT pudding

juice from 1/2 a lemon

1 1/2

cups

boiling water

1 1/2

cups

cold water

1

cup

sugar

2, 8-

ounce

pkgs cream cheese

1

tsp

vanilla

1, 8-

ounce

container of cool whip

2

cups

graham cracker crumbs

1/2

cup

butter- melted

extra whipped cream and lemon slices/ wedges optional for garnish
Instructions
In a medium mixing bowl, mix the jello, and lemon juice with the hot water. Stir until dissolved, then add the cold water. Set the bowl in the fridge until the jello is completely cooled, but not set.

In a separate mixing bowl, beat the cream cheese with the sugar and vanilla until smooth. Slowly add the chilled jello mix, while beating everything together. Once smooth, set in the fridge again, until the mixture begins to thicken- about 1 hour.

Prepare the graham cracker crust by mixing the crumbs with the melted butter and then press it into a large springform pan, minimum of 10 inches. Set in freezer until ready for the crust.

Fold the cool whip into the cream cheese and jello mixture with a rubber scraper. Gently mix until the mixture is smooth and the cool whip is evenly distributed.

Pour the cheesecake mixture into the crust. Let it set in the fridge for at least 6 hours, overnight is best. Do not cover with plastic wrap until the cheesecake is set.

Serve chilled, top each slice with the optional whipped cream and lemon wedge. Keep the cheesecake chilled.
~FOLLOW LEIA~
More to love from Eat It & Say Yum: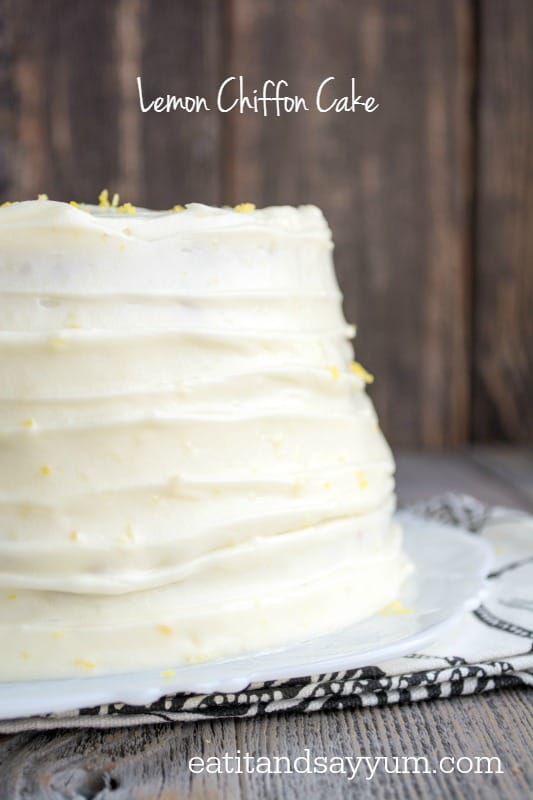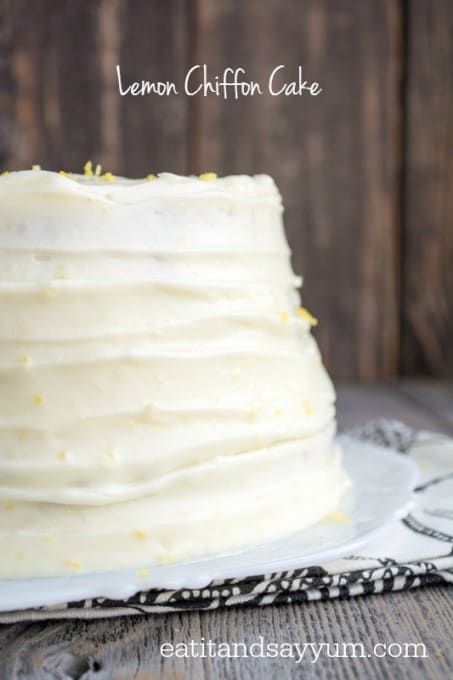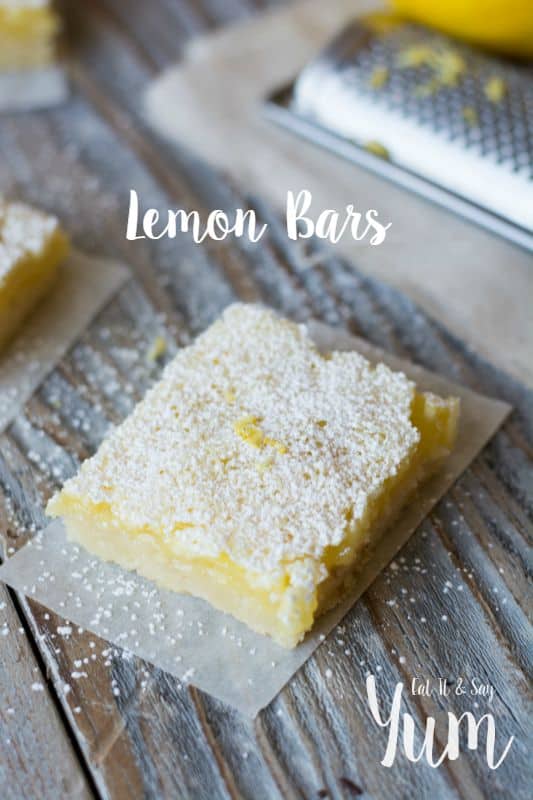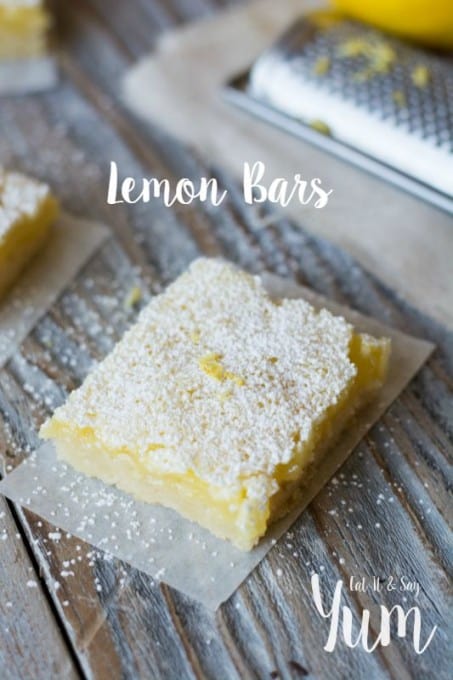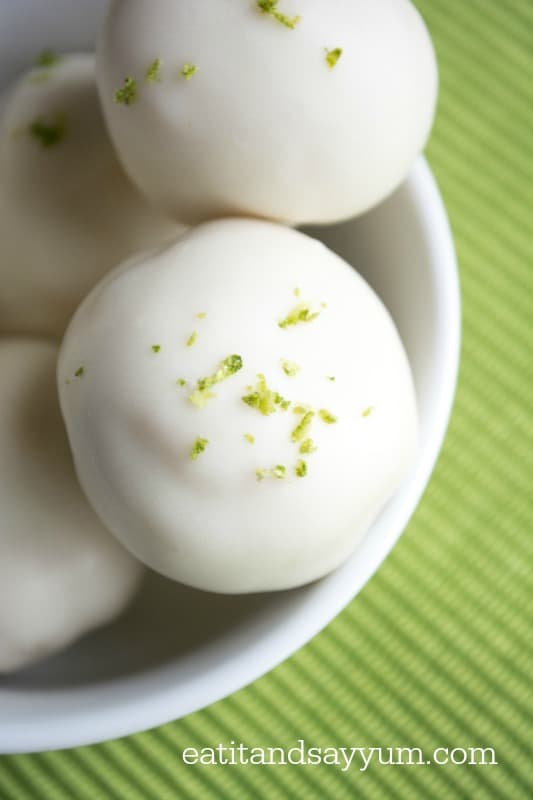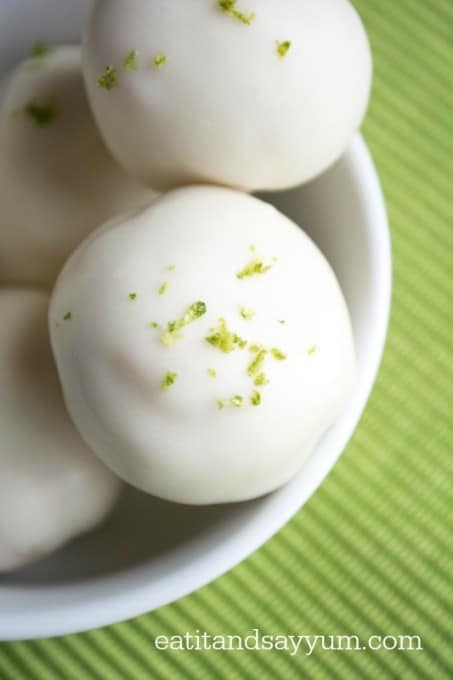 Thanks for reading and be sure to check back with us soon for more great recipes!
Take a look at these videos on how to make a cheesecake with only THREE ingredients!

I give you BIG baking hugs and muffins!!